August 8, 2015 - Dreams really do come true! I got the opportunity to shoot the Vans Warped Tour at the White River Amphitheater, special thanks to friend in the photo community, Tyler Wenzel. Along with two of his friends and the talented Carmin Edwards, we embarked on our trip to the final date of 2015's Warped Tour. Although we had some resistance at the border (and getting pulled over for having 'too much professional equipment' and being accused of working illegally) we made it through!

For less-clutter reasons, I'm going to divide this blog post up in to four parts, with approximately five bands each which will include my synopses and the band's setlists. Most of the bands will fall into either post-hardcore, hardcore or metalcore genres.

Although arriving a bit last minute to the venue, Tyler and I rushed to the media tent and realized that Crossfaith were first to start the day. Tyler recommended them as he had seen them in years prior, and boy did they live up to his hype. For those who don't know, they're a Japanese metalcore band from Osaka incorporating some electronic and industrial elements. All five members were constantly headbanging and all over the stage. They definitely made the start of my day all-the-more exciting and I would love for them to have a tour in North America.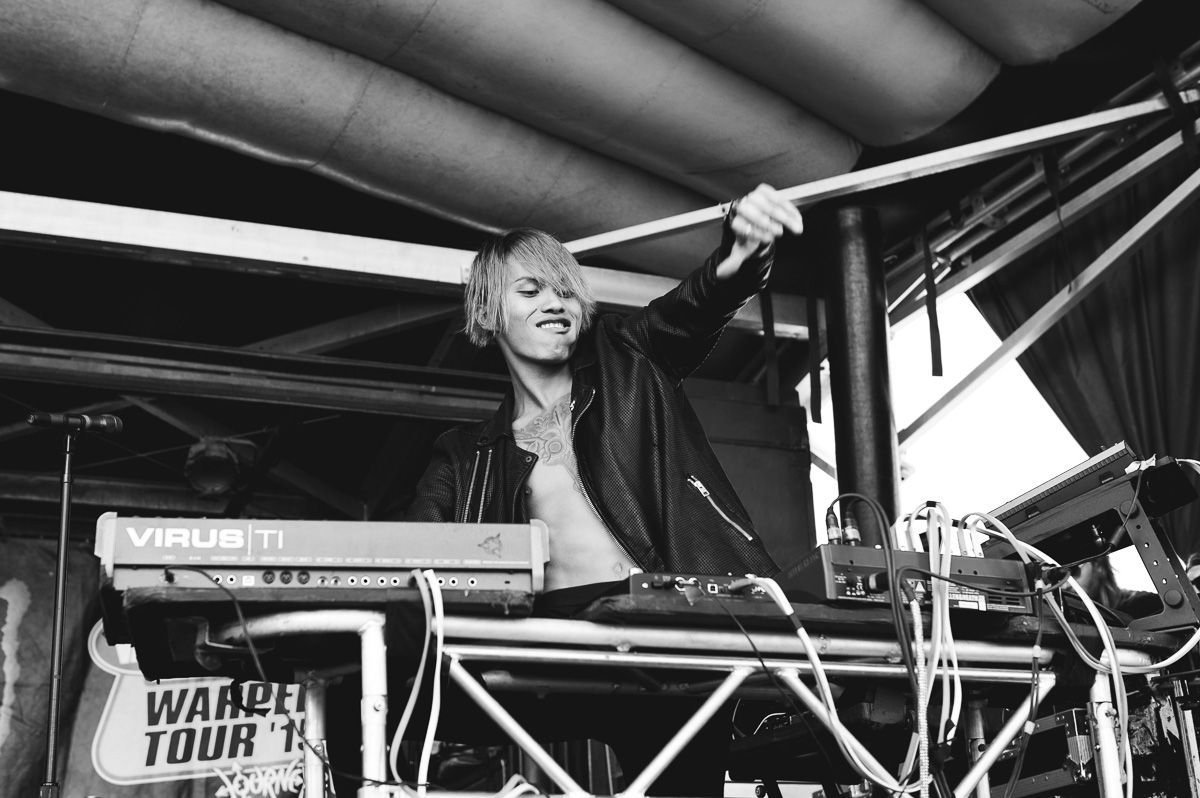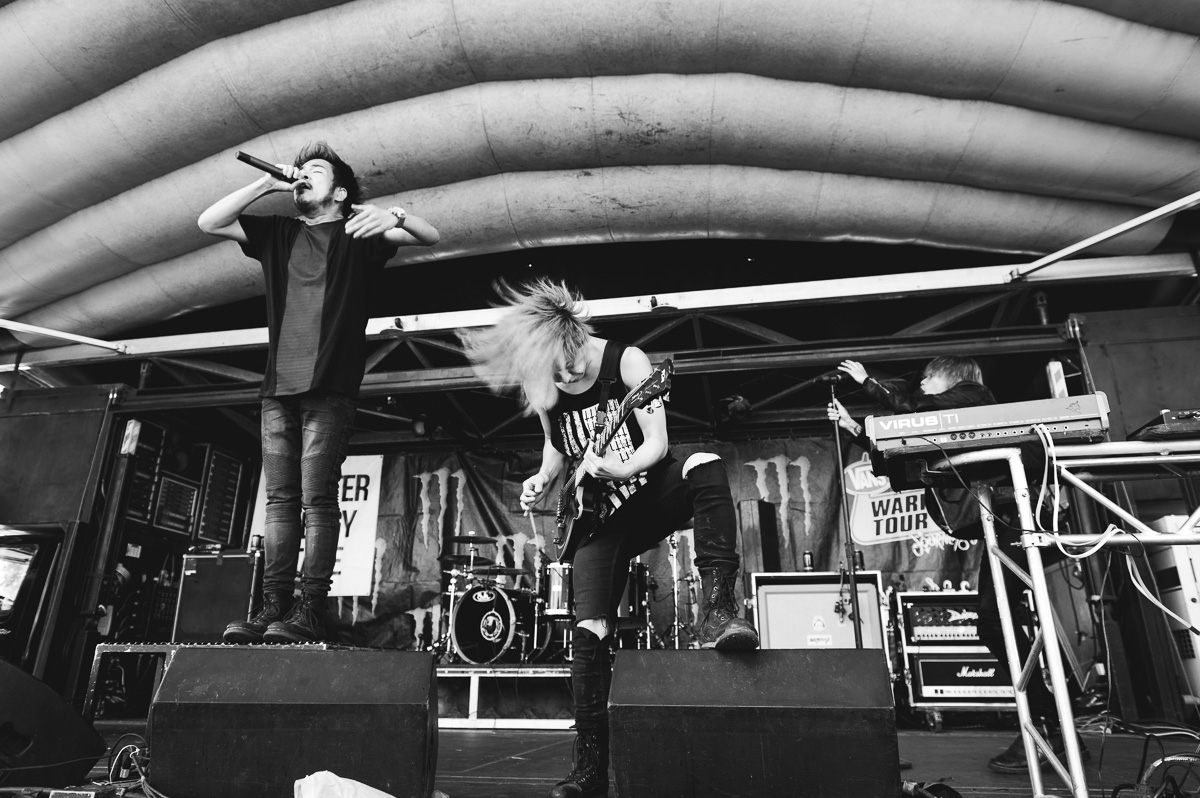 Next up came Hundredth, a melodic hardcore act hailing from South Carolina. Known for their work with Hope Into Humanity, the boys tore up the stage with aggression, energy and gave me opportunities for awesome photos ;). Although I couldn't stay for the whole set, from what I saw, they definitely made their last day worth it and weren't hungover unlike some of the other bands on tour.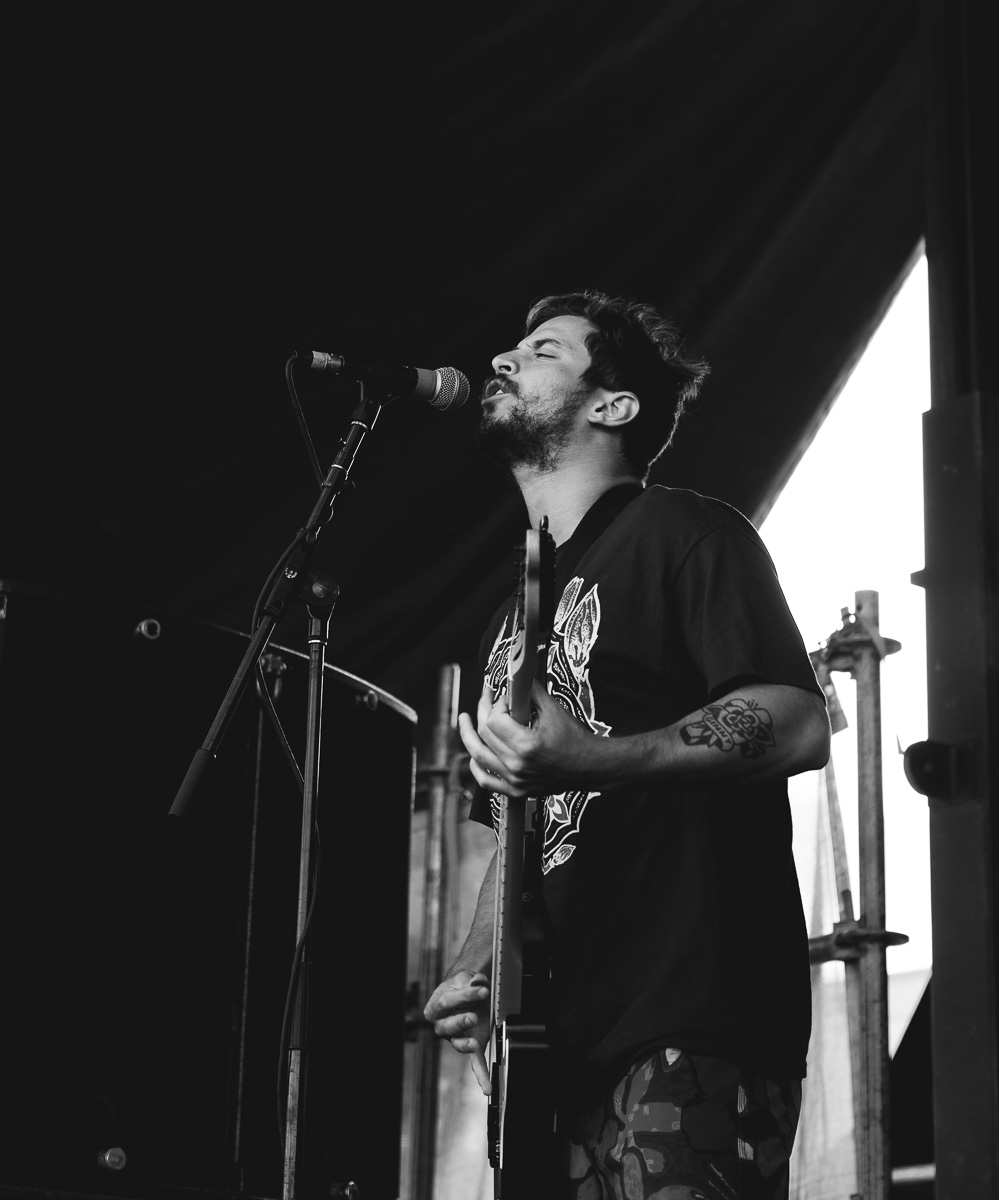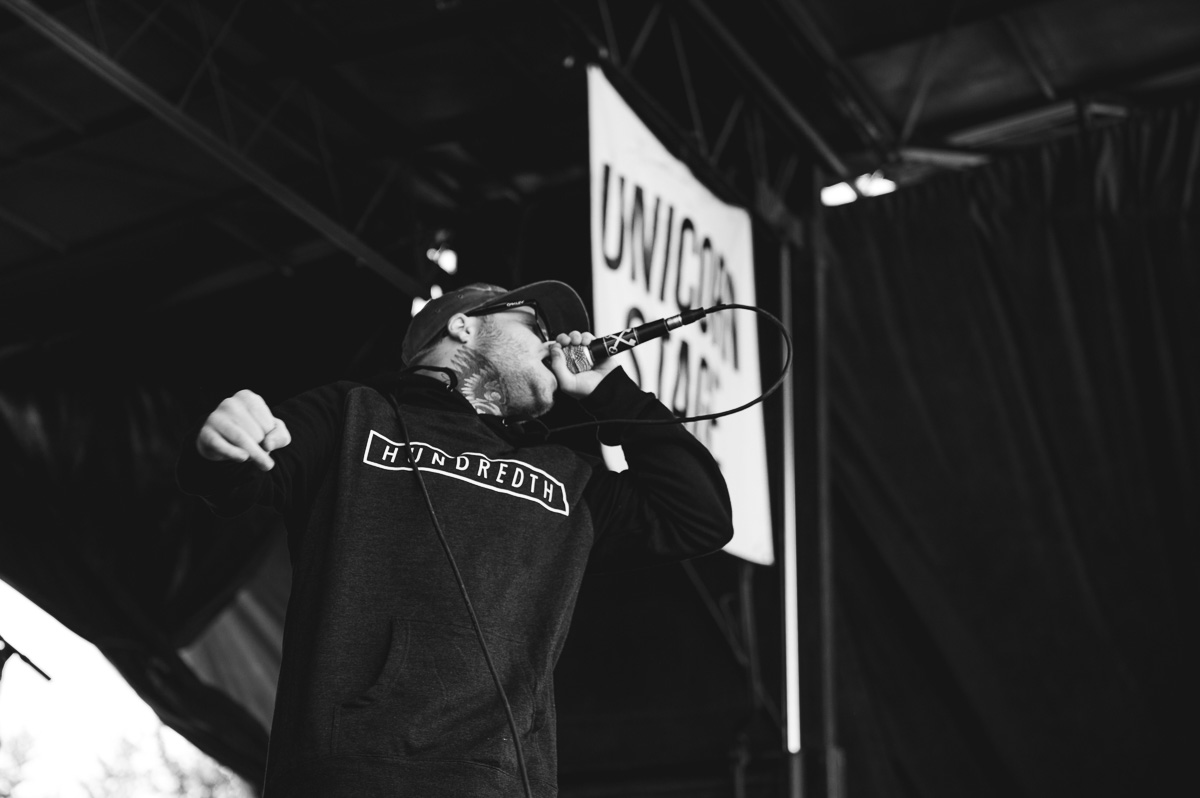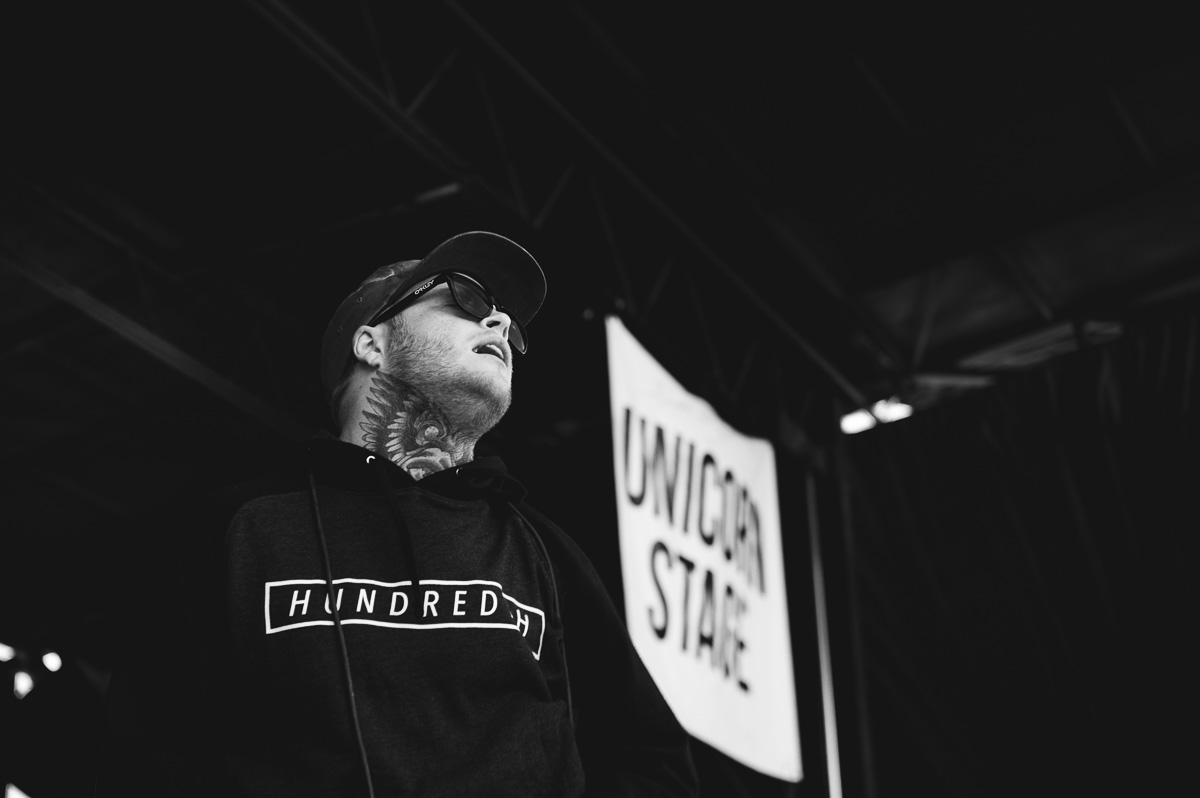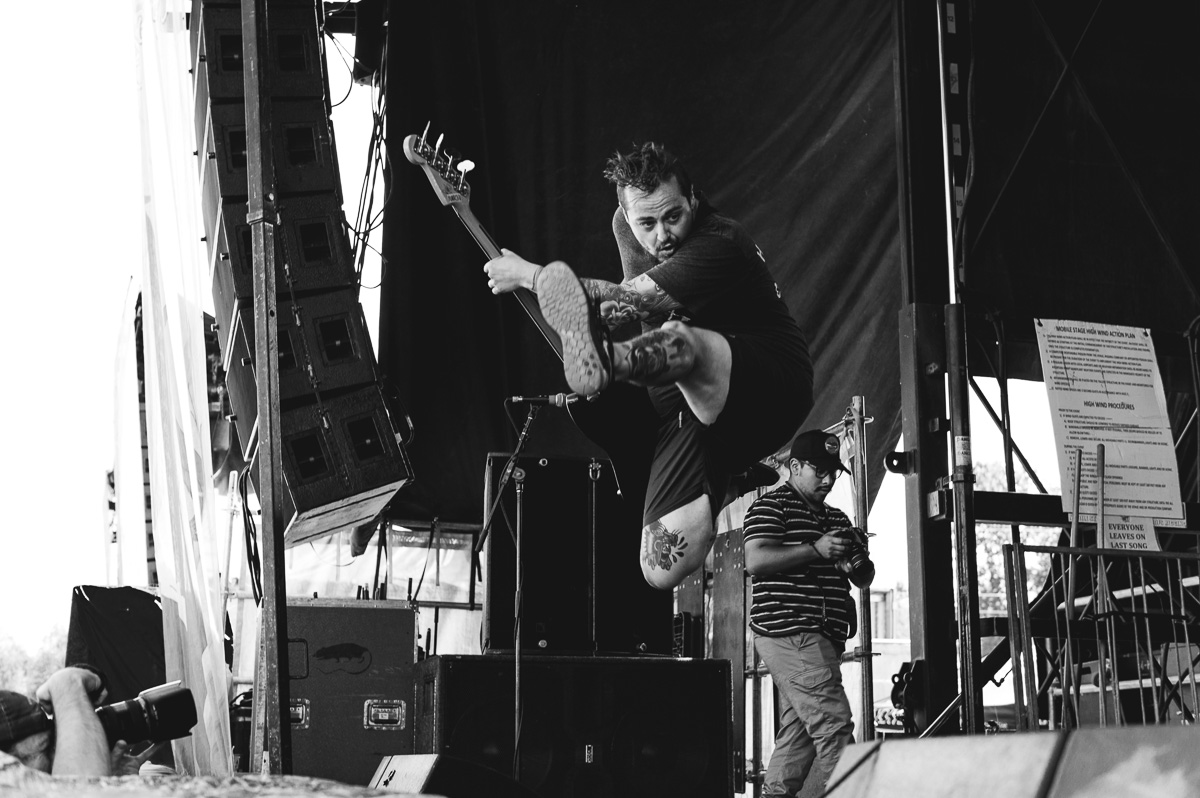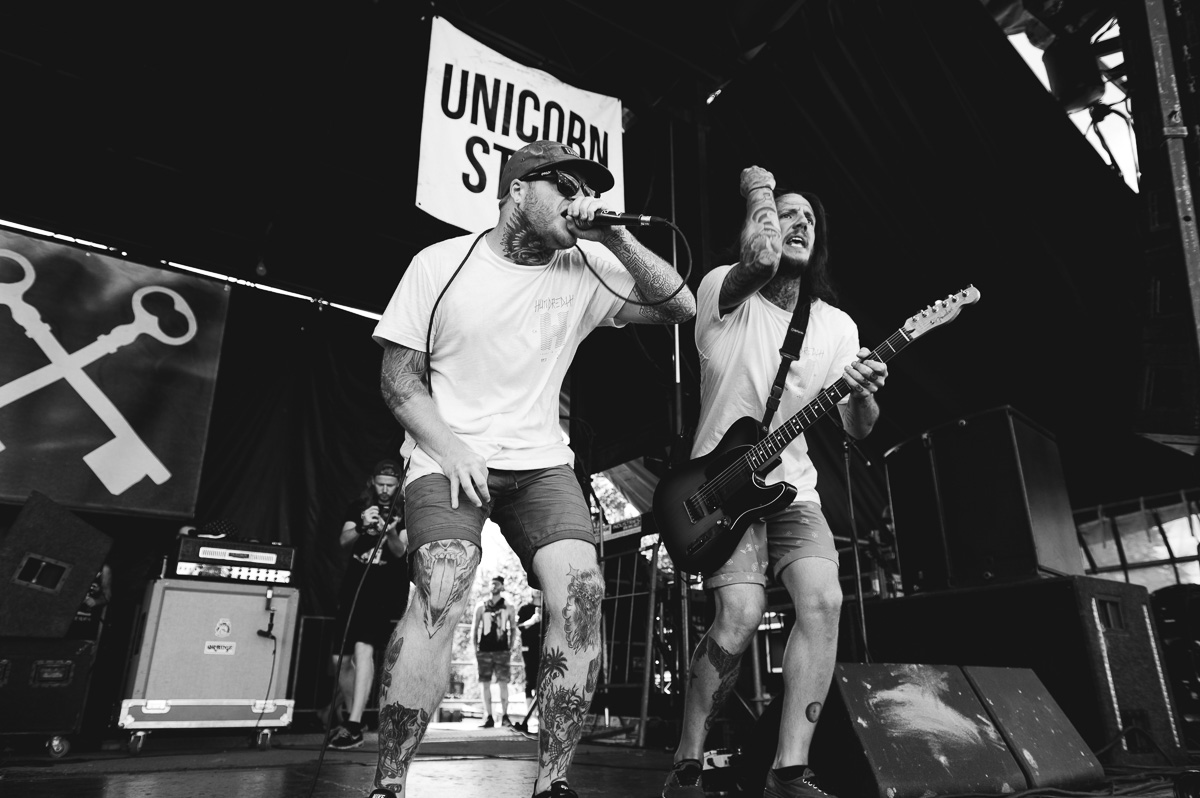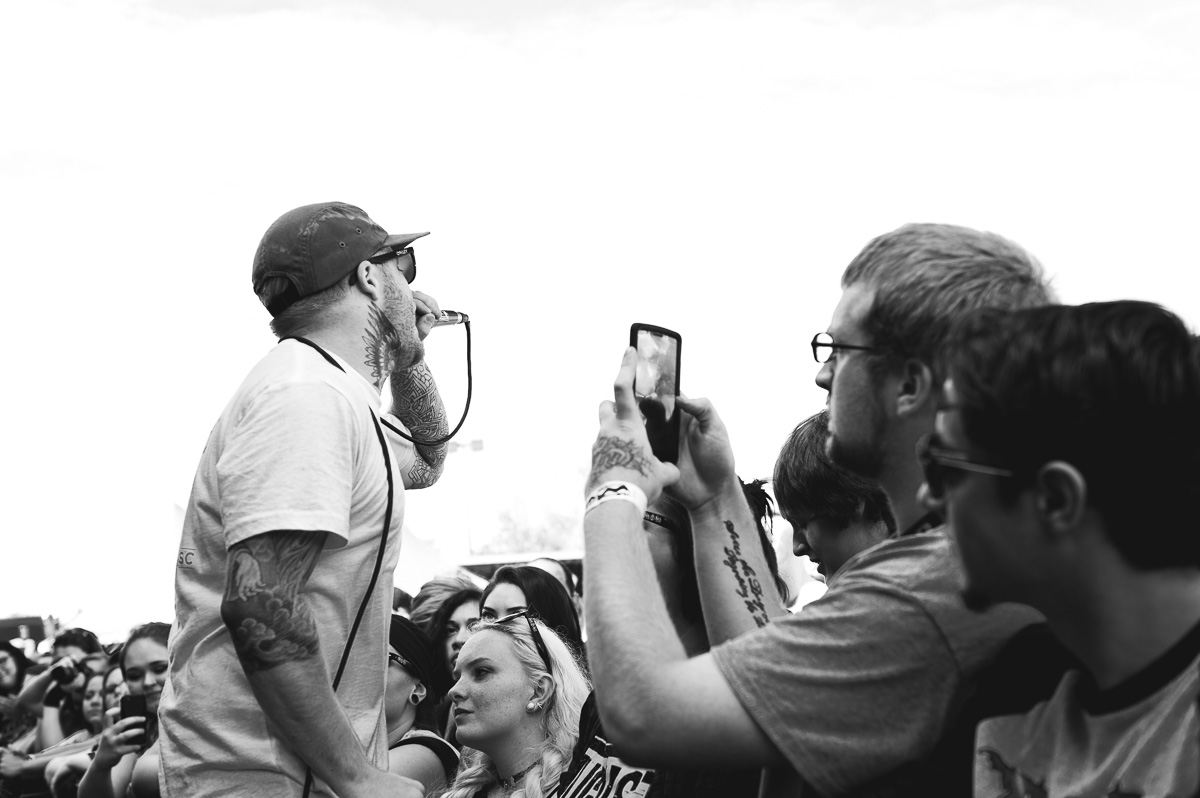 ...and the reason I couldn't finish Hundredth's set was because I was running back to see Senses Fail, the post-hardcore act that every emo kid at my high school would listen to. Although I would say the peak of their popularity was in the mid-2000s, we saw a massive crowd consisting of both new and old fans. Buddy Neilsen, the vocalist and front-man announced his fight against discrimination towards "sexual deviants" and noted that he himself identified as queer. This brought on massive cheers by both myself and the crowd. Oh! And the man sure knows how to dress to impress!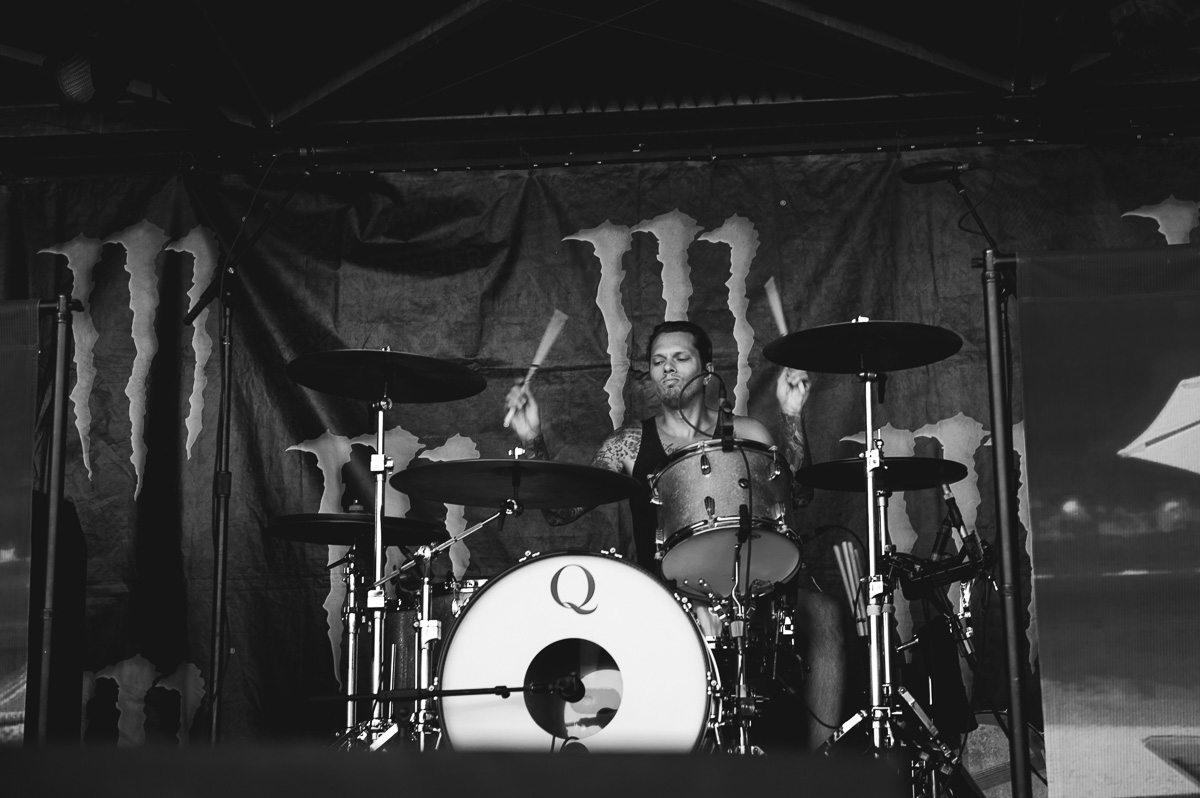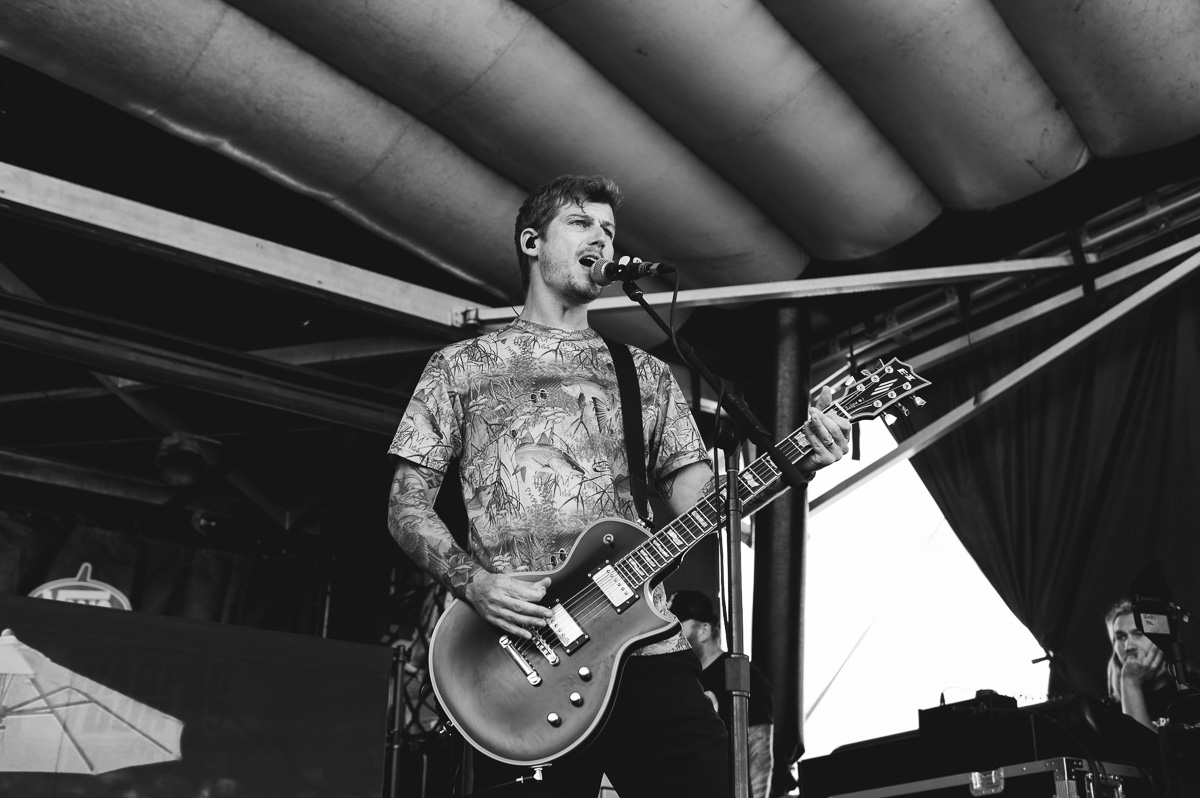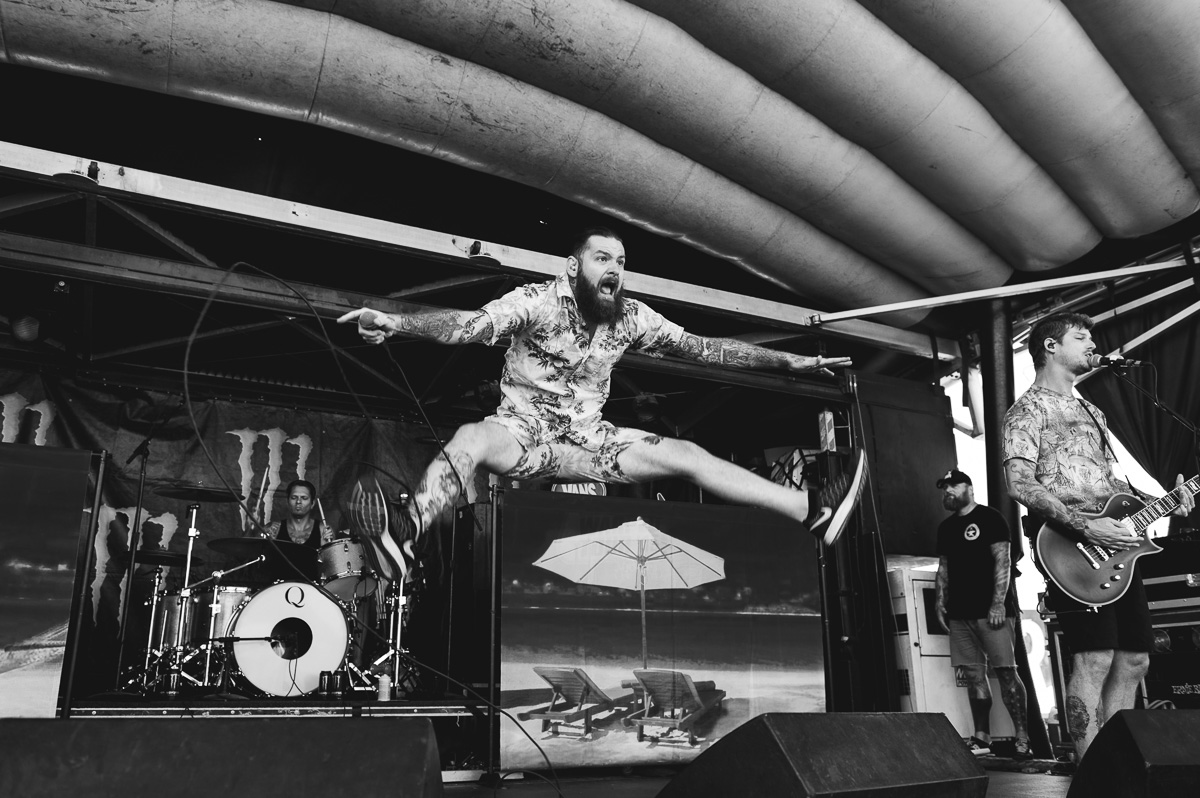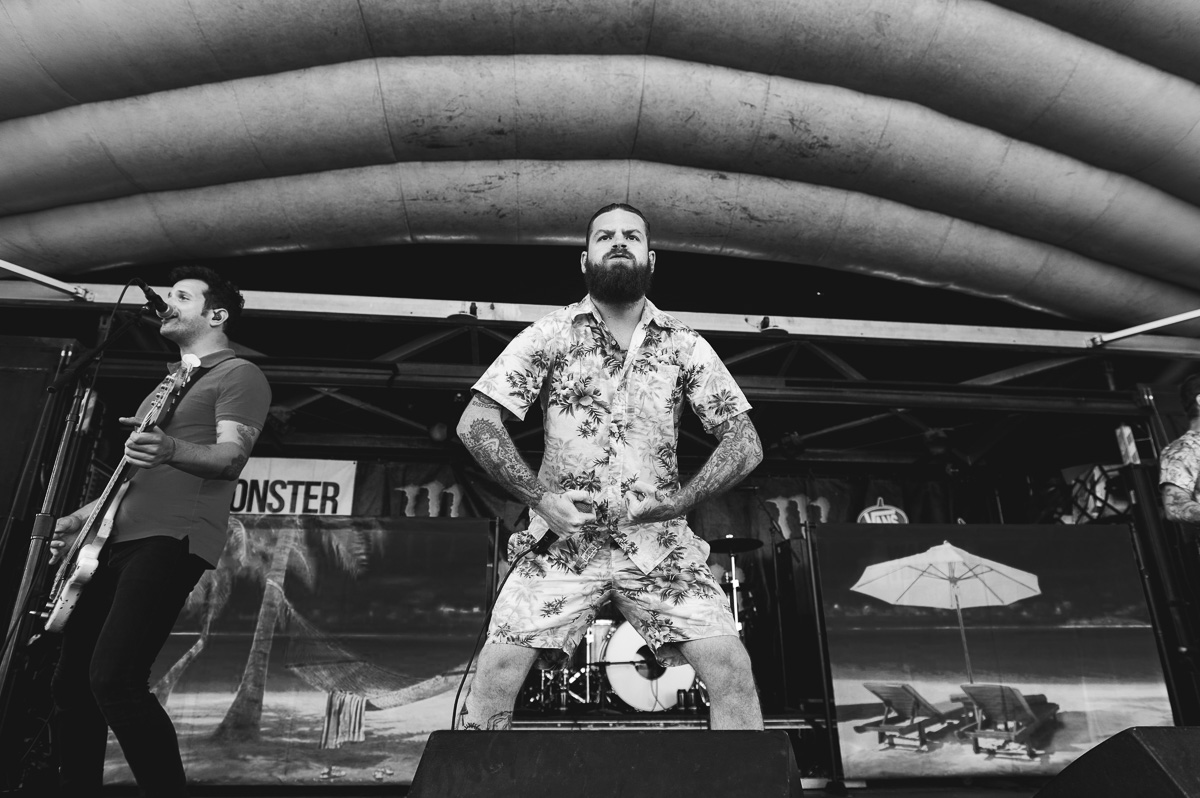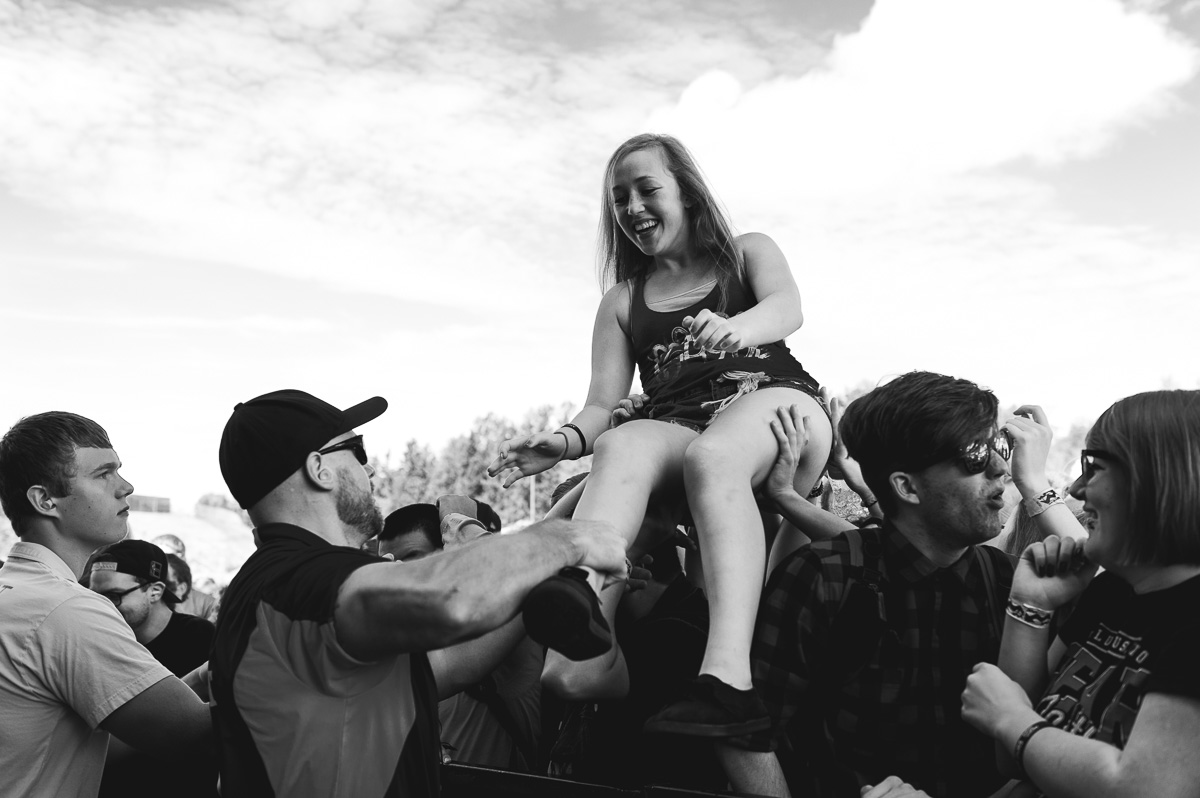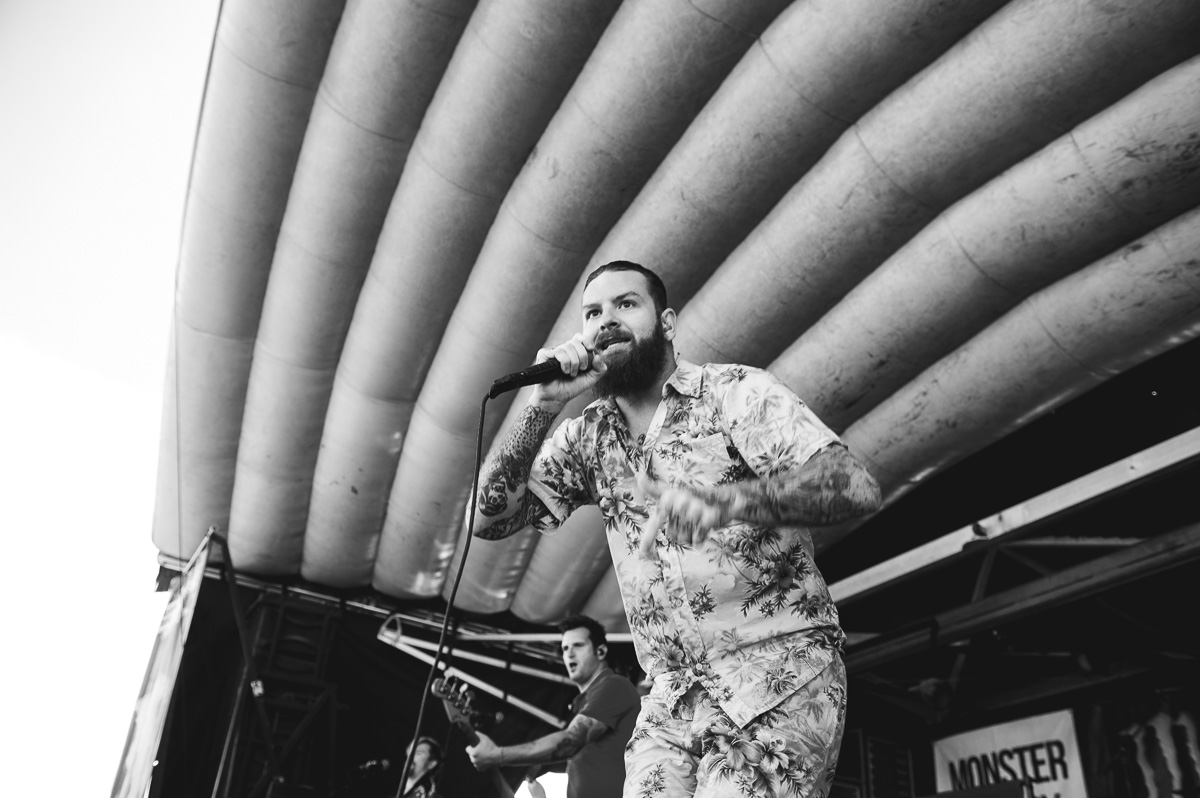 Rushing back to the Unicorn stage, We Came as Romans were next - a metalcore act from Troy, Michigan. Although I'm not particularly fond of their sound (mainly the clean vocals) they can definitely put on a show as I've seen before when they opened for other bands in Vancouver. They fed off the crowd's energy and just slayed it. Also they have an Asian drummer which I think is hella rad :).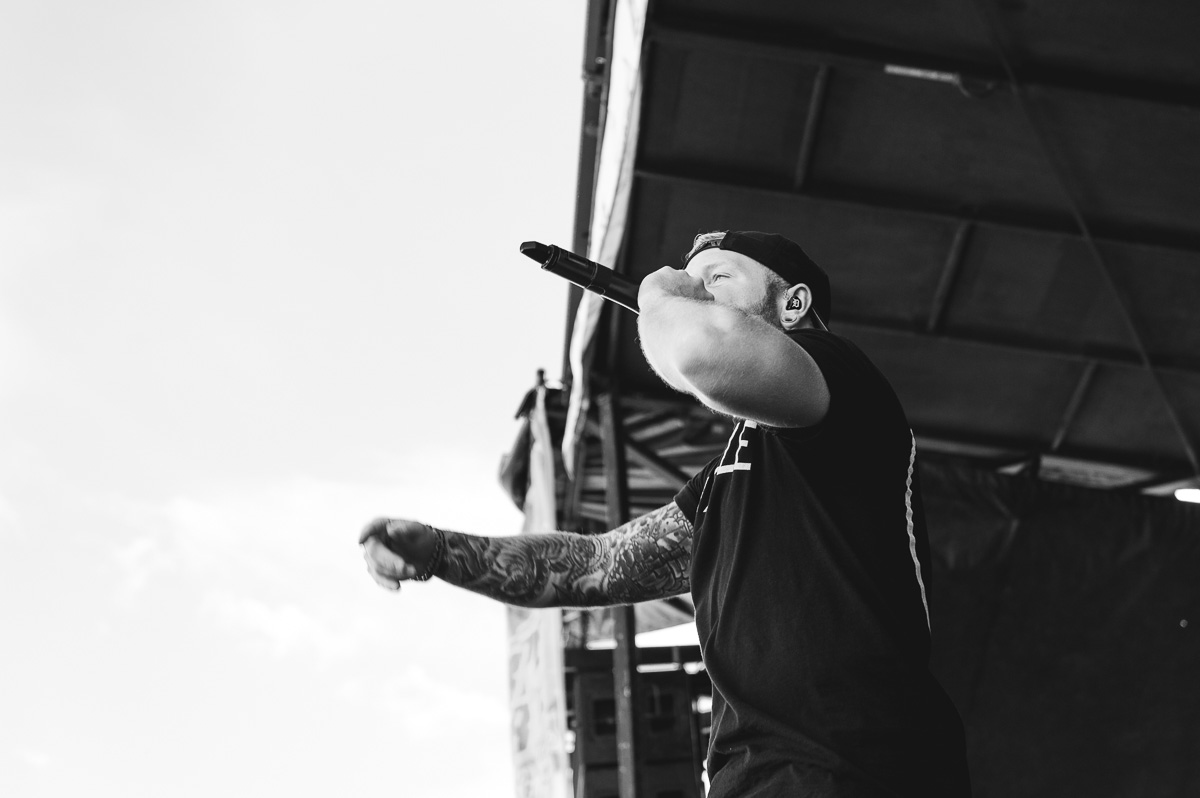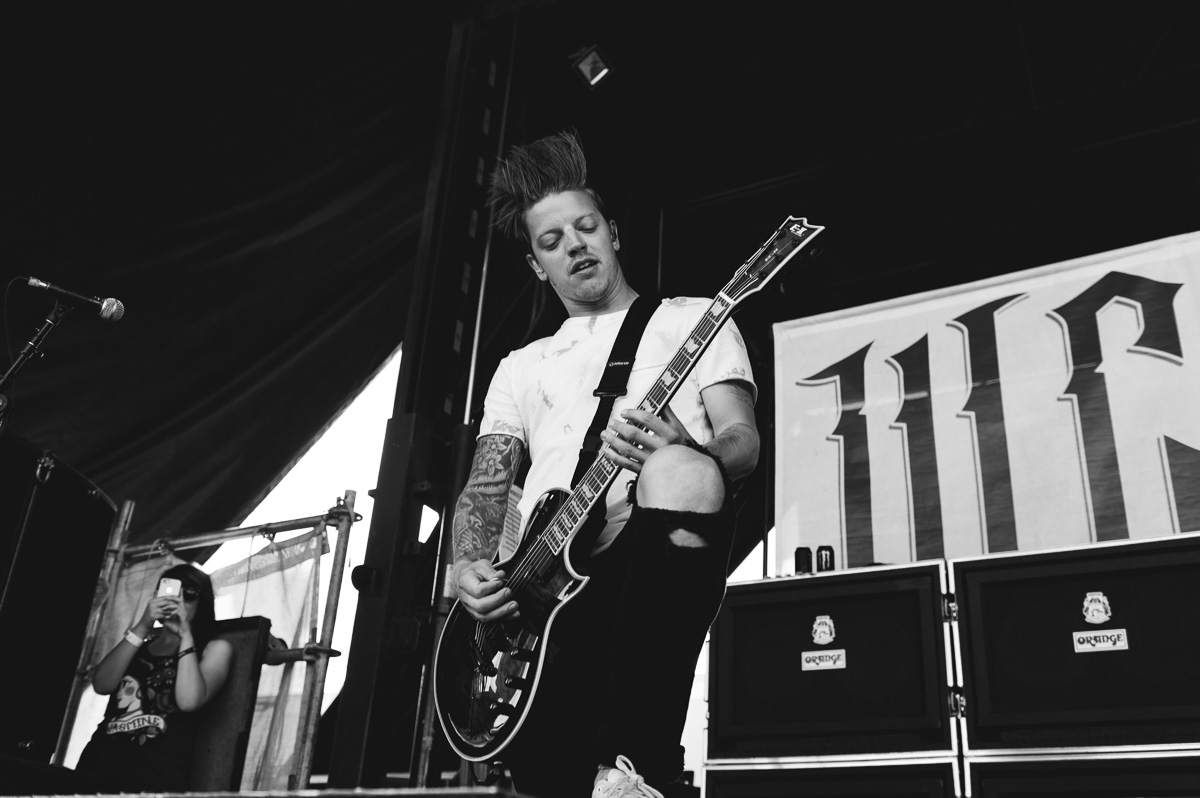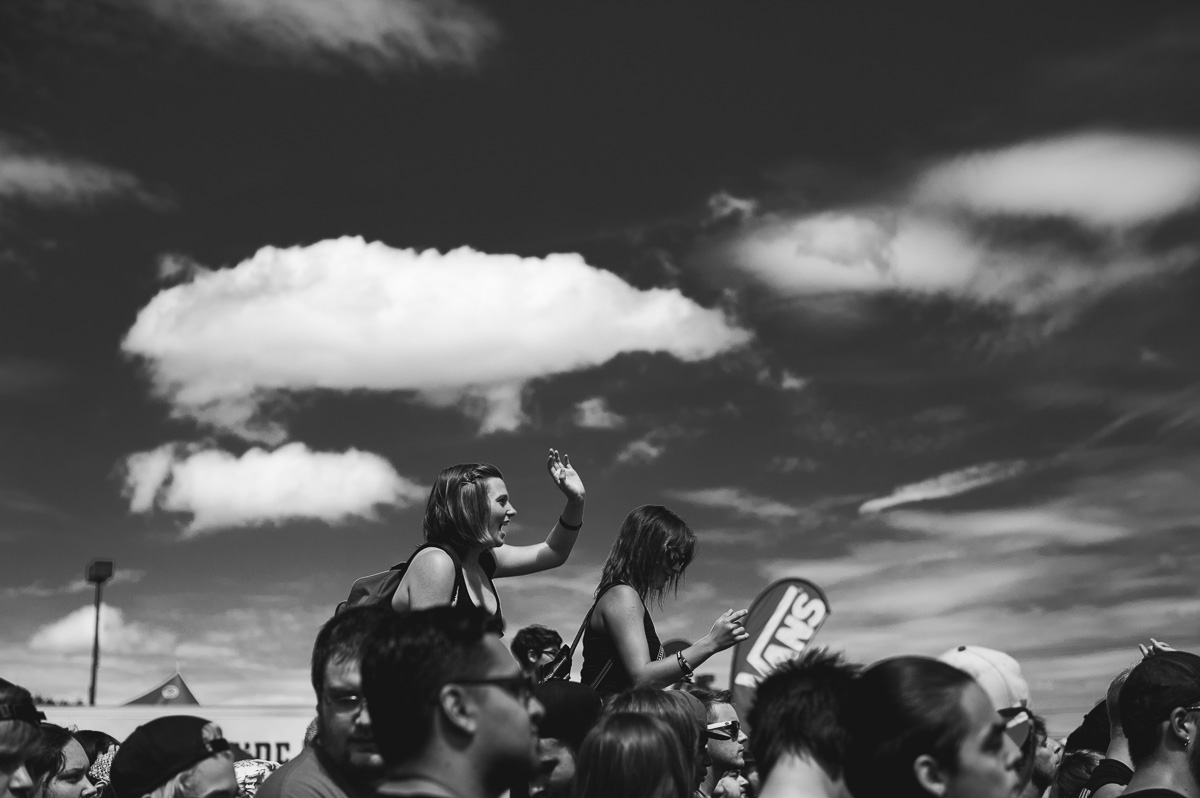 The last band for this post goes to Fit For a King, the Christian metalcore act from Dallas, Texas. Although the band featured lots of chugging, I feel that their sound hasn't really matured or changed at all since the release of their first record, Creation/Destruction in 2013. The performance itself wasn't very fun or upbeat unlike the earlier acts of today but the matching uniforms were fun!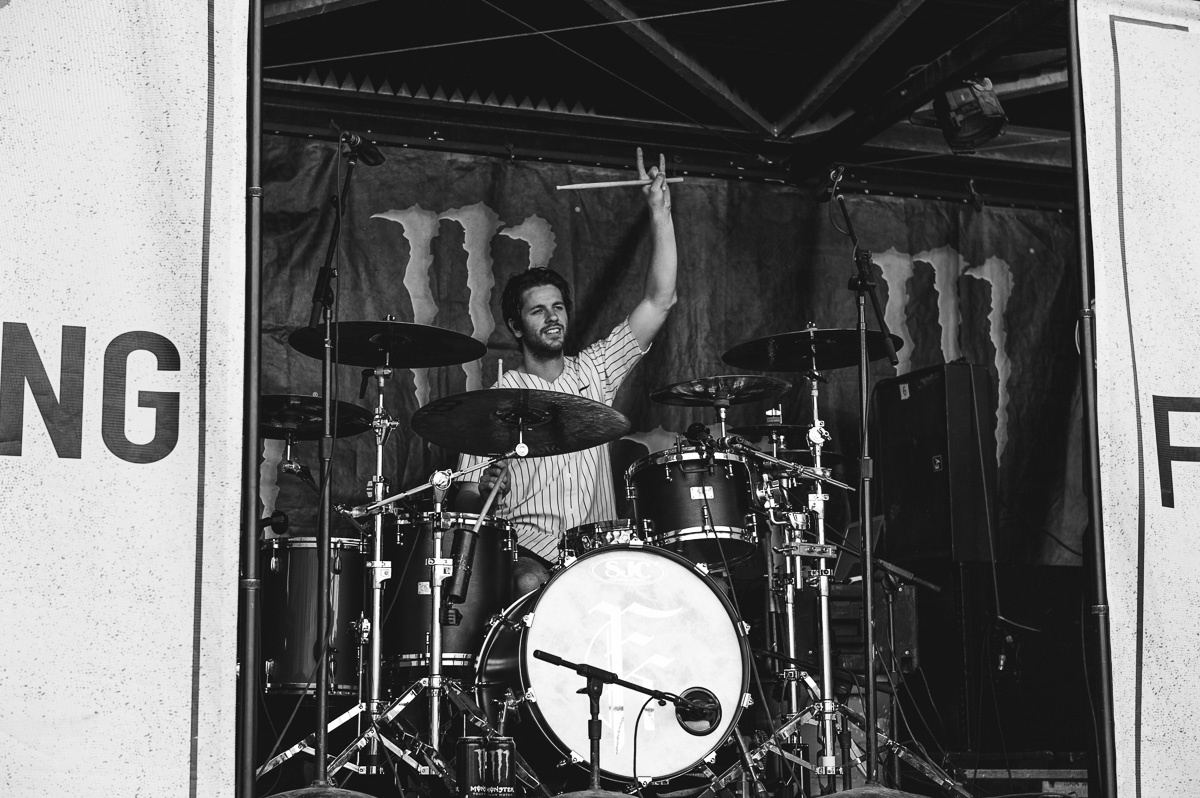 Stay tuned for the other 14 bands coming up over the next few days!
Setlists
Crossfaith
Monolith
Jagerbomb
Ghost in the Mirror
Countdown to Hell
Xeno
Hundredth
Break Free
Inside Out
Free Mind / Open Spirit
Unravel
Remain & Sustain
Weathered Town
Soul
Senses Fail
Canine
Can't Be Saved
Take Refuse
Buried a Lie
The Importance of the Moment of Death
Calling All Cars
Bite to Break Skin
We Came As Romans
Tracing Back Roots
Ghsots
Fade Away
The World I Used to Know
Regenerate
Broken Statues
To Plant a Seed
Hope
Fit for a King
Hooked
Hollow King (Sound of the End)
Ancient Waters
Slave to Nothing
The Resistance
Warpath