August 5, 2015 - Well the Rickshaw is seeming more and more like home. As much as I hate the horrible lighting, most of my favourite bands seem to roll on through and the small hall turns into a rowdy scene of circle pits and crowd surfing every single time. Stay tuned for the full review over at Beatroute written by my dear friend, Brendan Lee. The following will be my synopsis of the show. Everything was shot with a D610 and a 24-70 2.8.

First on the docket were local act ev0lution, a djent/EDM fusion band featuring members from Galactic Pegasus. Although extremely catchy, I felt the energy was lacking as it seemed more atmospheric as opposed to throw-down, head-banging heavy. I look forward to seeing them open for more local metal shows and upon the release of their EP.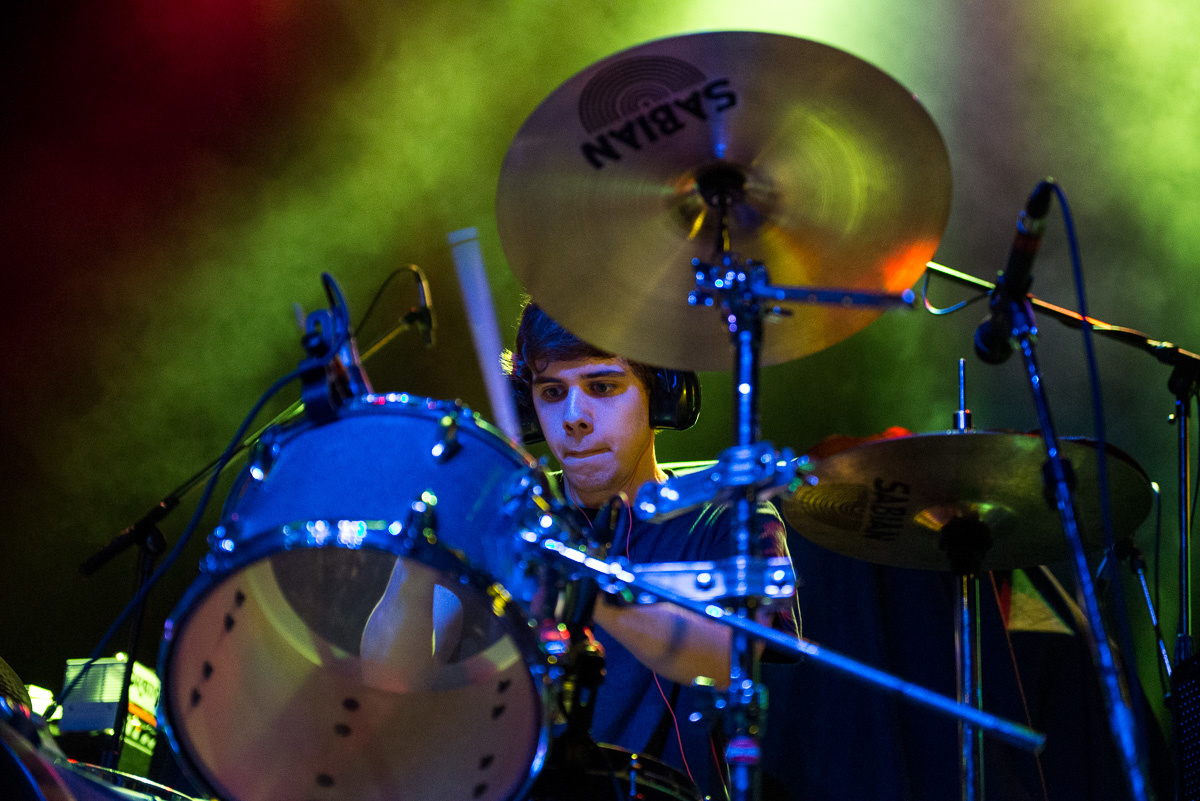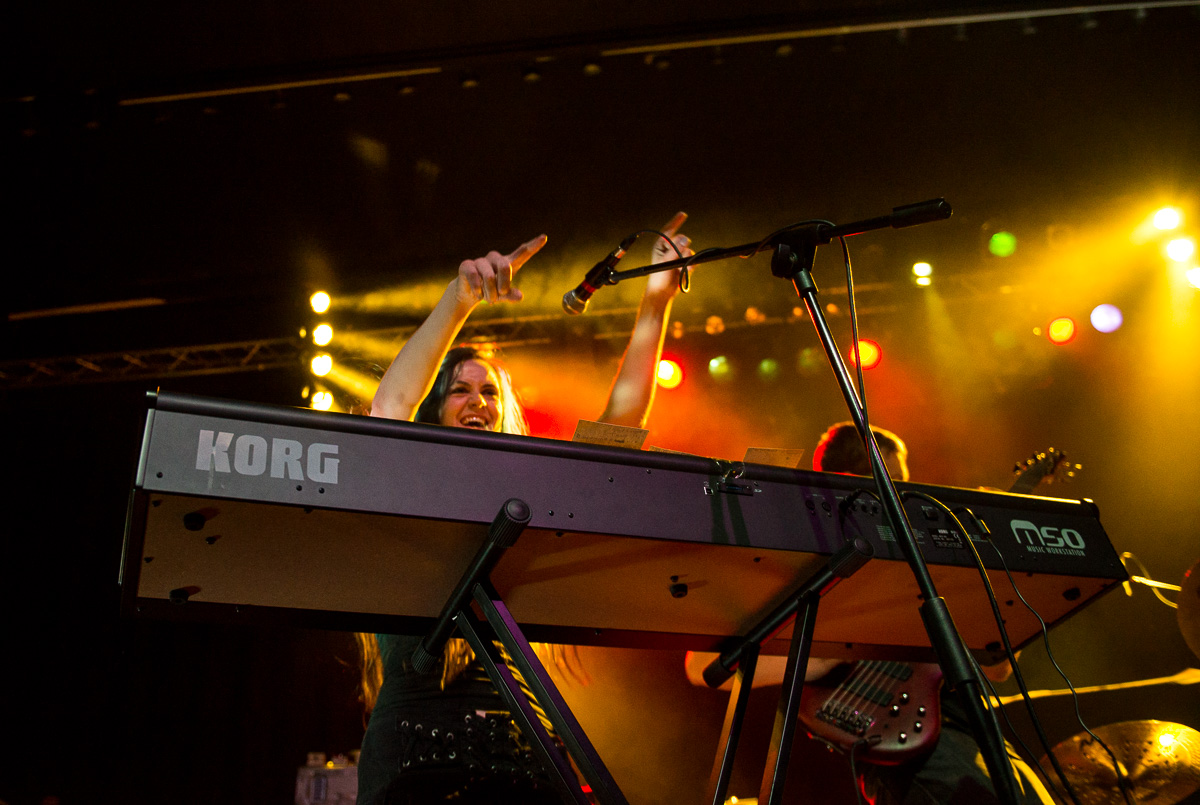 Up next we had the British act Oceans Ate Alaska, specializing in progressive metalcore. Although I didn't have too much time to check them out prior to the tour date, their live performance was HEAVY and so technically sound. Fans were jumping around hardcore and headbanging (somehow) to the irregular time signatures and breakdowns of the band. OAA is definitely an act I'm looking forward to see grow as they've only released one album, Lost Isles.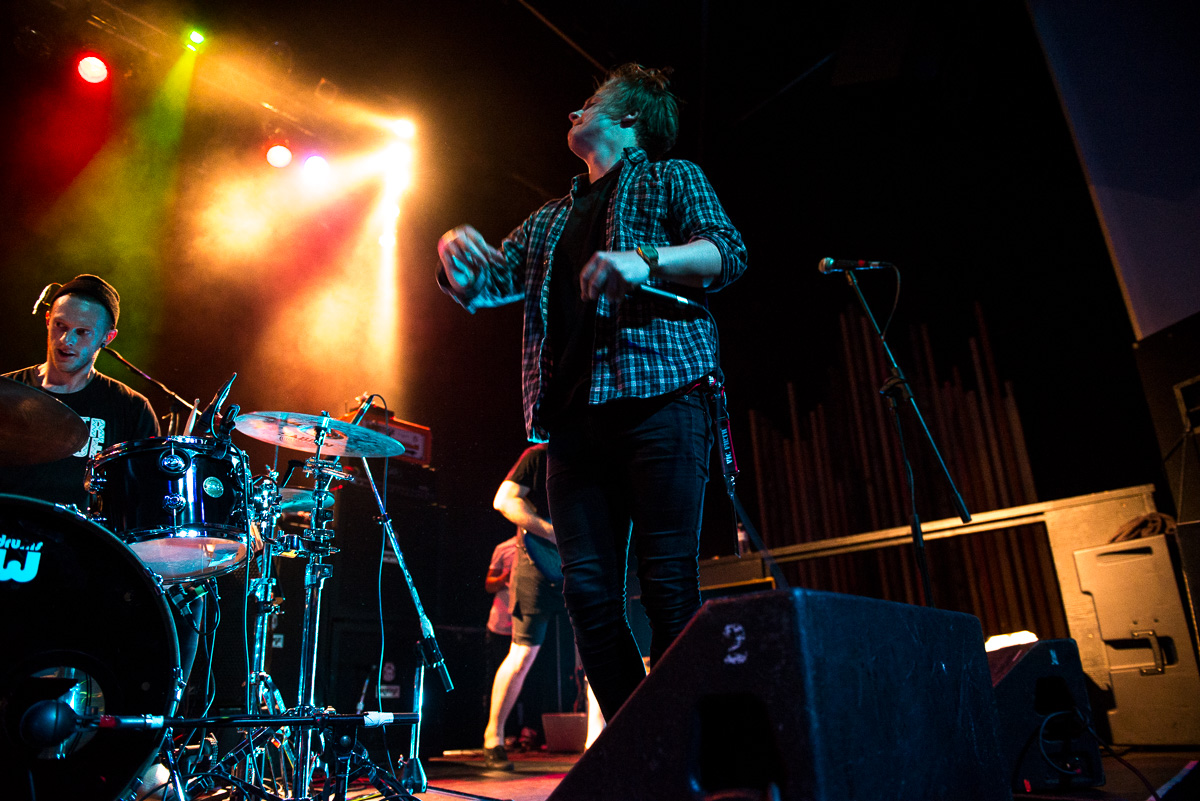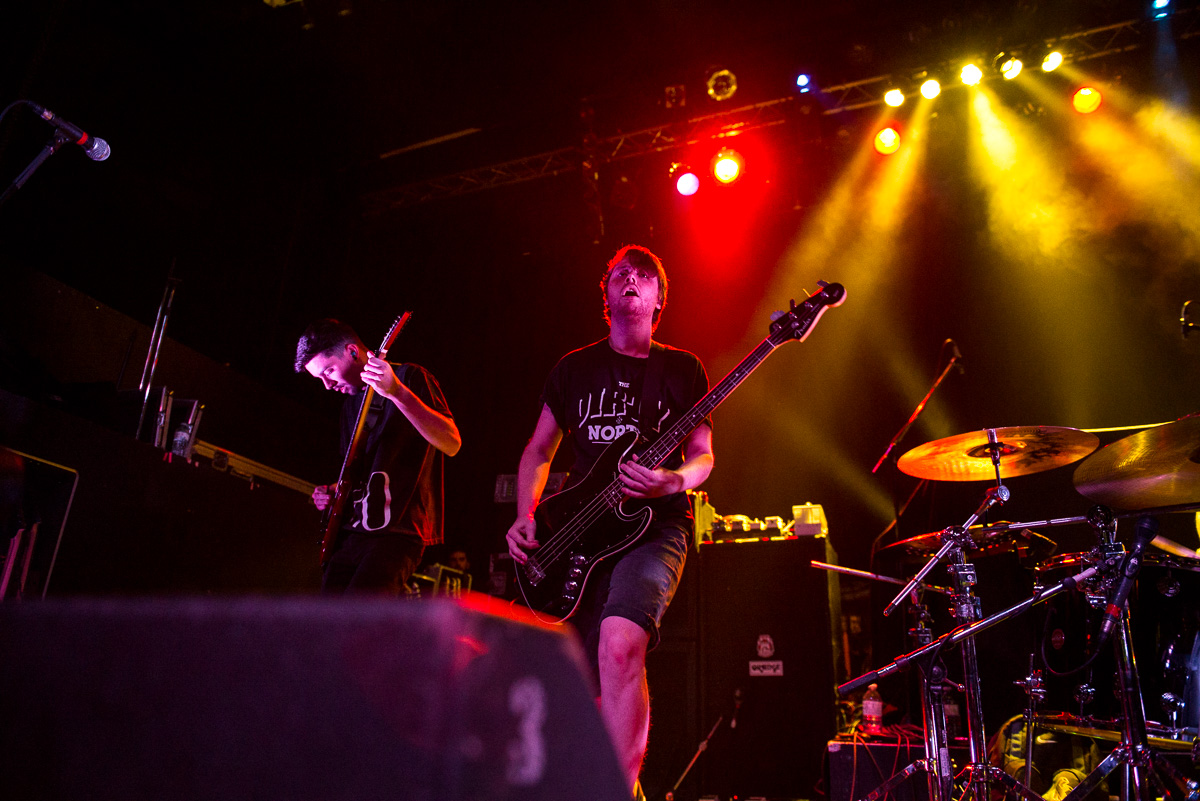 Following the (tough to beat) performance by OAA, one of my favourite bands (and fellow UNFD labelmates) at the moment rolls on through. In Hearts Wake fucking killed it. Although the sound mixing wasn't on point, the crowd bounced at the breakdowns, sang along for the choruses and yelled at the top of their lungs with Jake Taylor. Although they played a short set, IHW is a force to be reckoned with and has a very dedicated and quickly expanding fanbase. I'm more than sure they will be headlining their own international tours sooner than later, especially with the positive reception of their latest record, Skydancer.
Following two incredible acts comes along Like Moths to Flames hailing from Columbus, Ohio. I'm usually open to most acts of metal, but I felt like (alongside much of the metalcore community) that LMTF seems like the "stereotype" of what metalcore should be. Most of their songs seemed generic to my ears and the breakdowns and crowd involvement seemed forced. This point aside, however, frontman Chris Roetter had so much energy on stage and was constantly running back and forth, back and forth. I wish I could say I loved the set but I would also be lying.
Lastly came headliners, Northlane, embarking on their first tour for the release of their album Node which had come out only two weeks prior. This tour also features their newest vocalist, Marcus Bridge in place of former vocalist, Adrian Fitipaldes. With this introduction comes a completely new sound that is mature but still so obviously Northlane. Node debuted at #1 on the ARIA (Australia Recording Industry Association) charts overtaking metal veterans Lamb of God and pop-indie act Tame Impala. It seems remarkable to me that metal has become so popular down under that it can overtake pop acts such as Meghan Trainor and Taylor Swift, even though their albums have been out for longer. Northlane's performance; however, was remarkable consisting of songs across all three of their albums and Bridge did not fail to deliver. Although missing a few high notes, their energy synergized so well with the crowd's and I found myself leaving my camera gear quickly to go mosh with my dear friends and sing along to singles such as Quantum Flux, Dream Awake, Dispossession and Rot.
Setlists
Oceans Ate Alaska
Blood Brothers
Vultures & Sharks
Floorboards
To Catch a Flame
X-Ray Eyes
Clocks
In Hearts Wake
Aether (Intro)
Skydancer
Badlands
Survival (The Chariot)
Healer
Divine
Breakaway
Like Moths to Flames
You Won't Be Missed
A Feast for Crows
I Solemnly Swear
The Worst in Me
Bury Your Pain
Learn Your Place
What's Done is Done
Something to Live For
GNF
Northlane
Obelisk
Quantum Flux
Scarab
Leech
Ohm
Rot
Soma
Node
Impulse
Dream Awake
Dispossession
Weightless
Masquerade (Encore)