October 13, 2015 - Oh nothing can stop the metal! (I swear I listen to more than just metal! Stay tuned for Florence & The Machine, where I will be shooting for Beatroute this Sunday :) )
Getting straight to it, the first opener is grindcore act Maruta coming all the way from Florida. Now I have never seen grind live (nor have I really ACTUALLY listened to the genre) but for all you non-metal heads out there, it's probably what you would imagine all of metal is. The specific genre itself is often labelled as abrasive, contains rather graphic lyrics (their name comes from the experimentation on humans by the Japanese in WWII) and is a relatively underground scene. This really proved for Maruta as most of the audience decided to flood in for the later acts of the night. Regardless, the band had fun with it and although not super interactive with the crowd, were immensely in their music.

PS apologizing ahead of time for the poor setlist - grindcore for those who don't know, often have "micro-songs" which can be roughly a few seconds to a minute or so in duration. I will only include the songs that are known, but there was a total of 16 songs.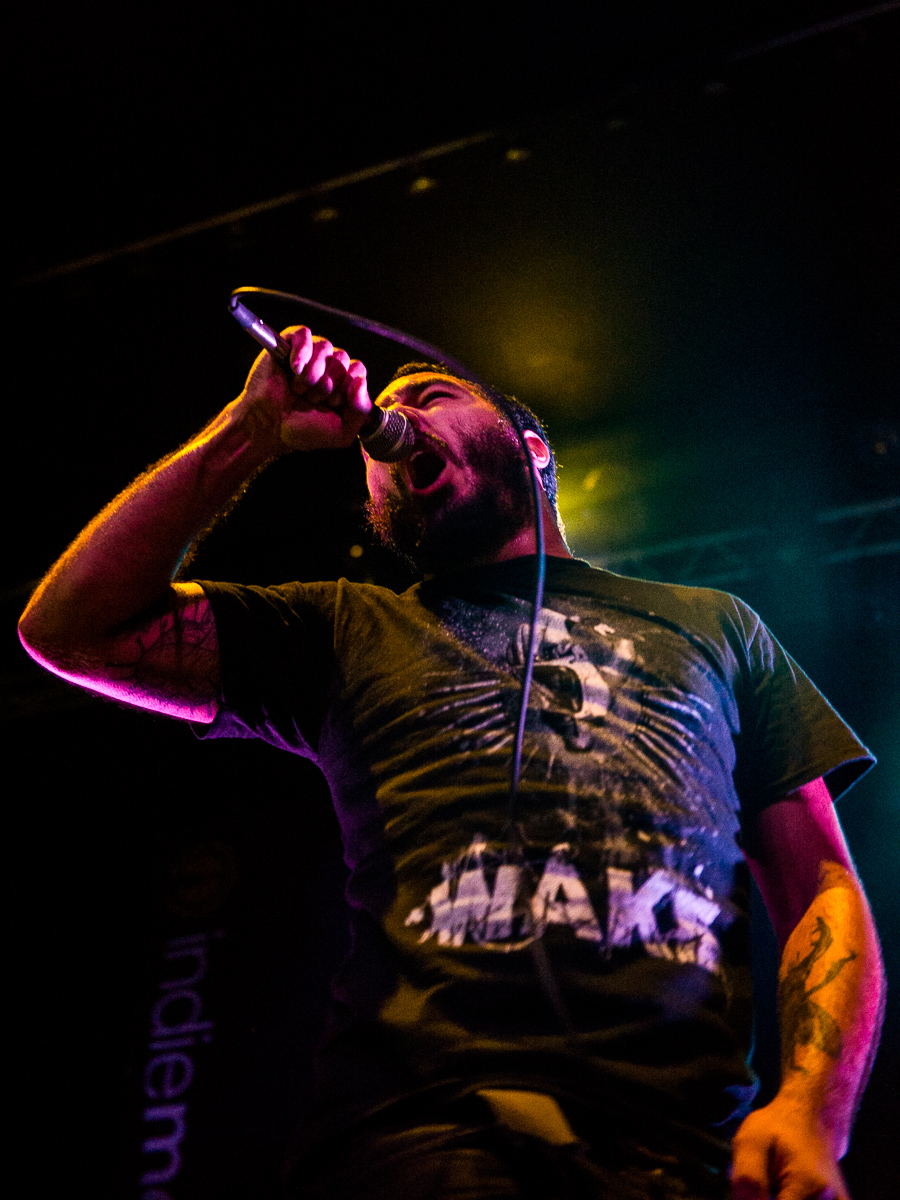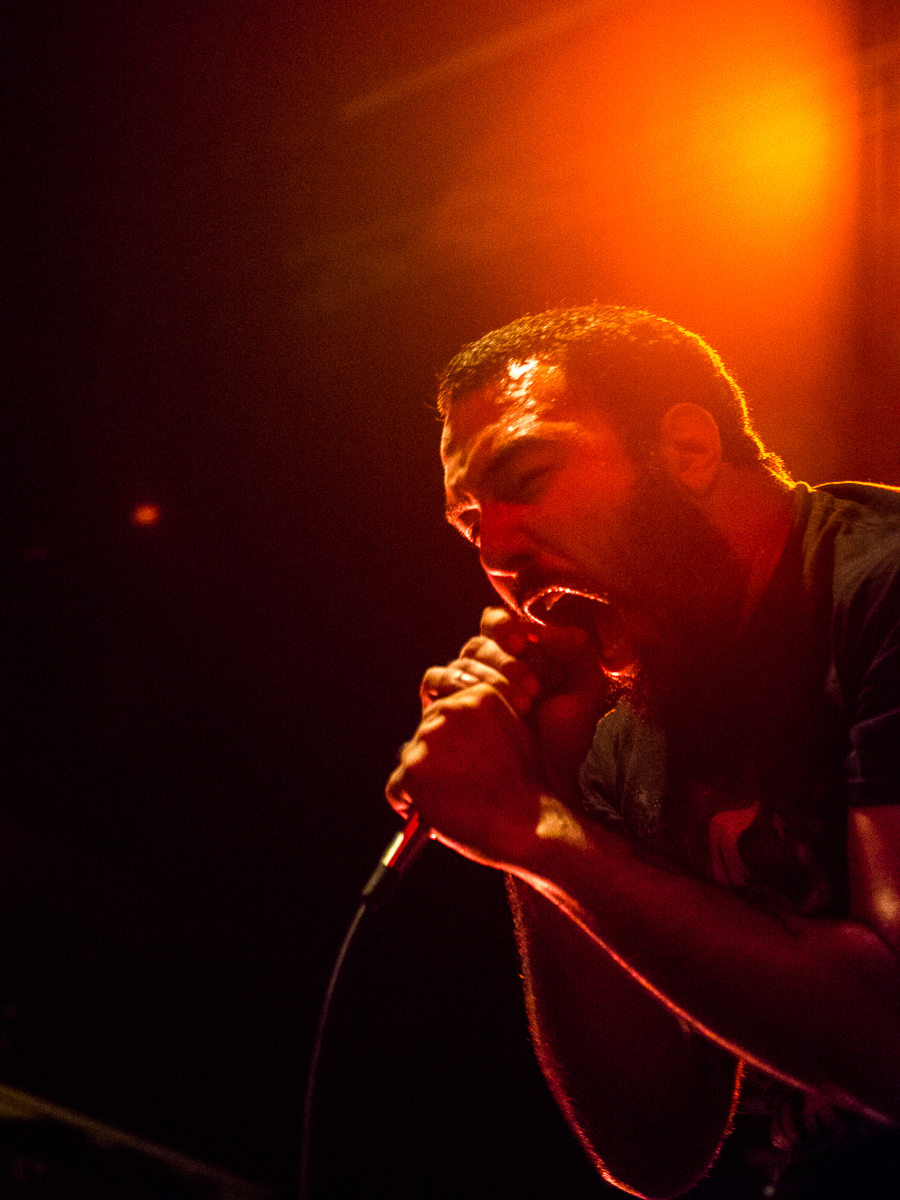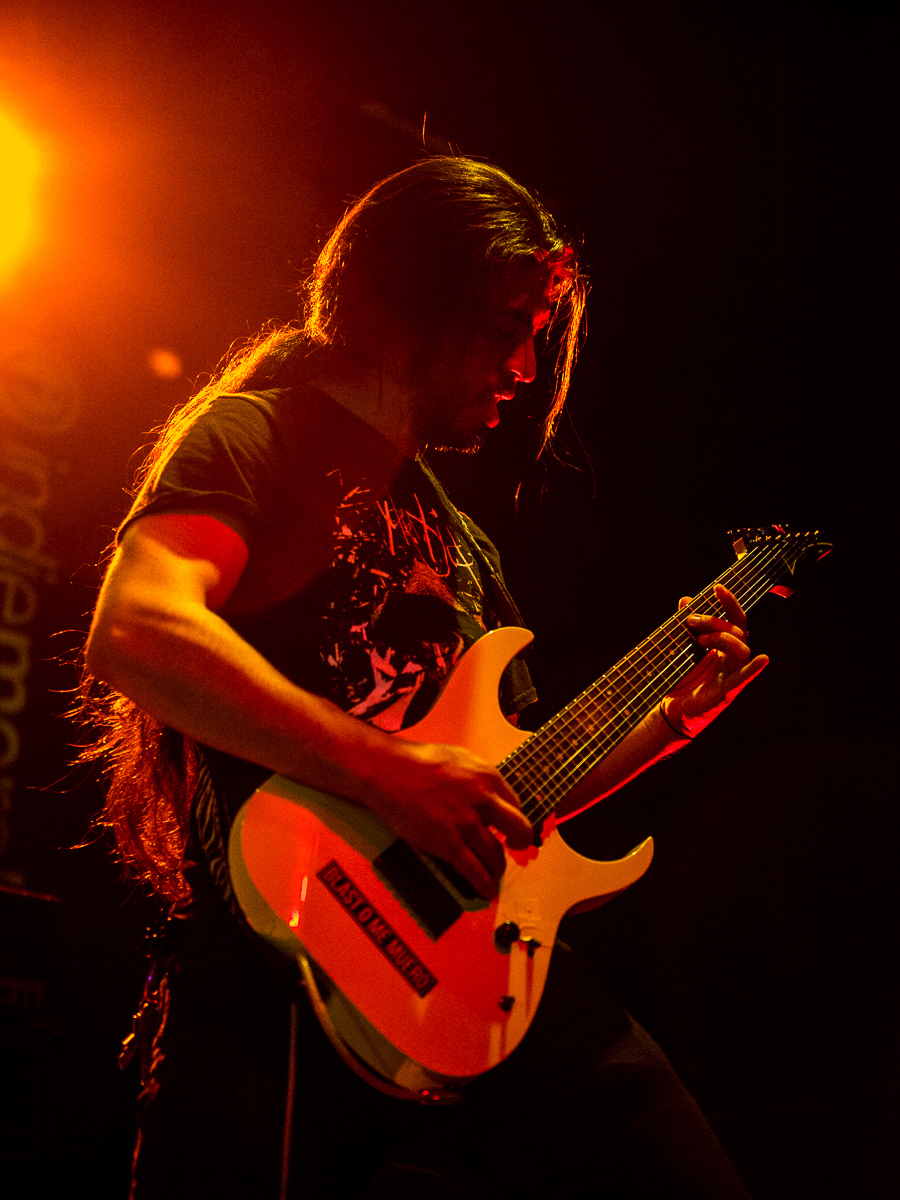 Second on the docket are hardcore band Harm's Way from Chicago, Illinois. Originally a joke/side-project for the boys in straight-edge band Few and the Proud, Harm's Way developed from their powerviolence roots (with hilarity in their lyricism including beating up frat boys) to a more serious, refined hardcore sound that draws influence from bands such as Sepultura to Trapped Under Ice. As one would expect from a hXc show, the boys were stomping, spinning and slamming themselves across the stage - the red lighting only furthering the atmosphere of intensity.
Their third studio album, Rust, released in early 2015 received much praise from critics.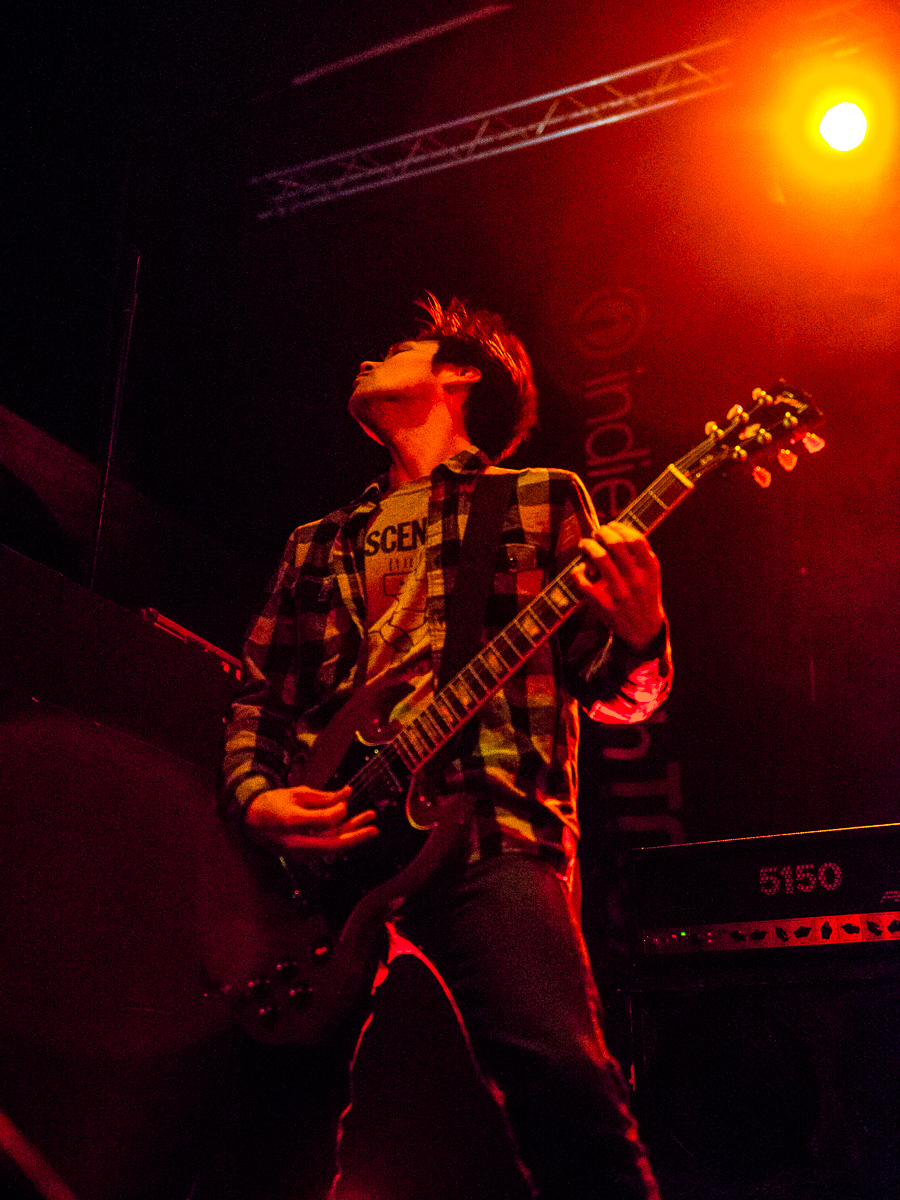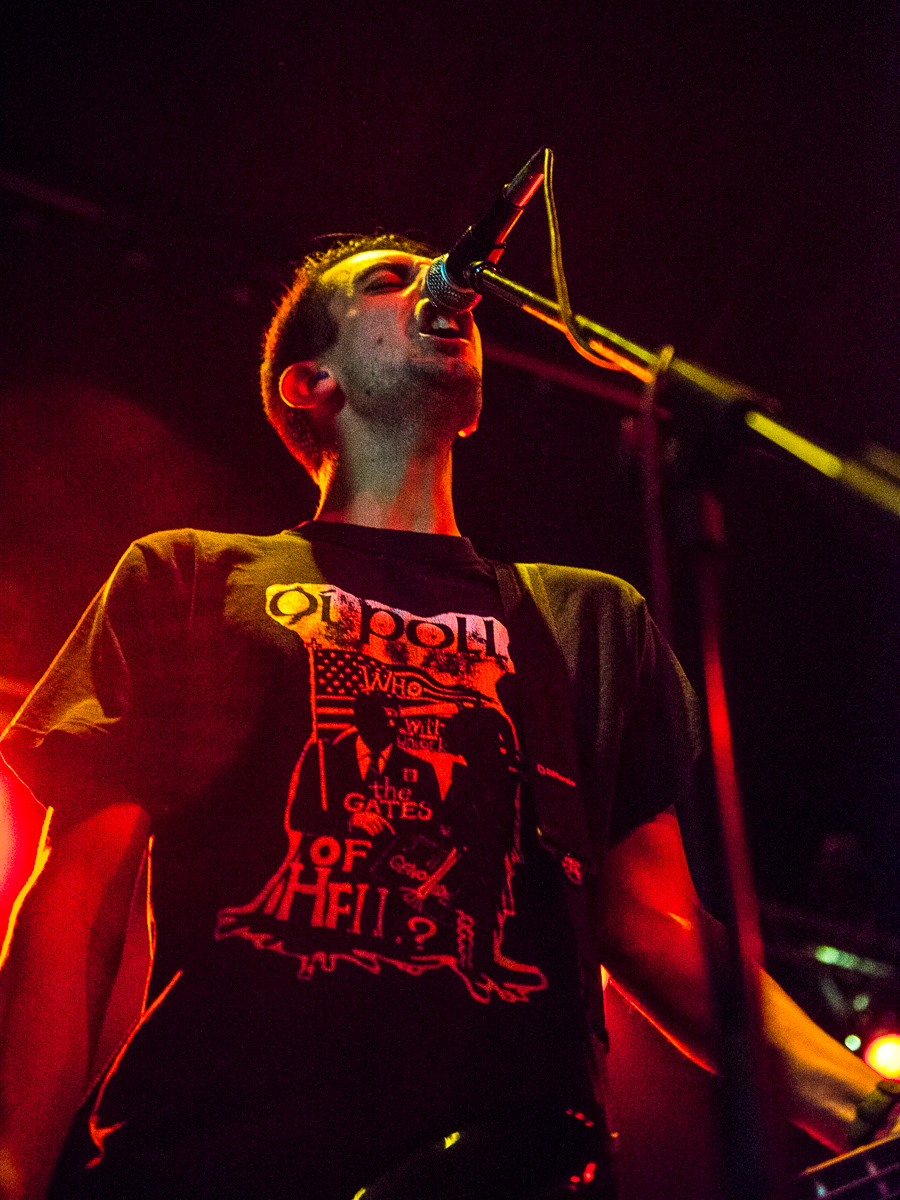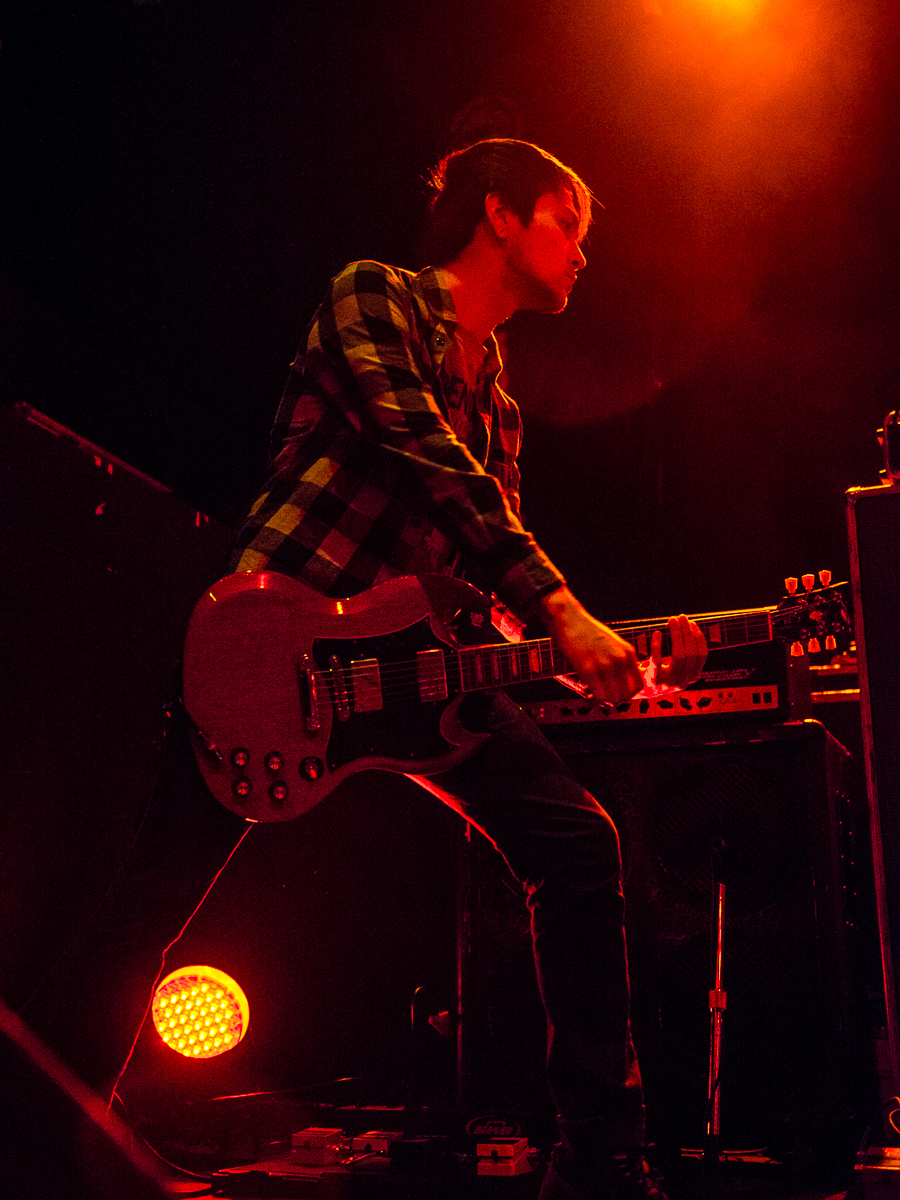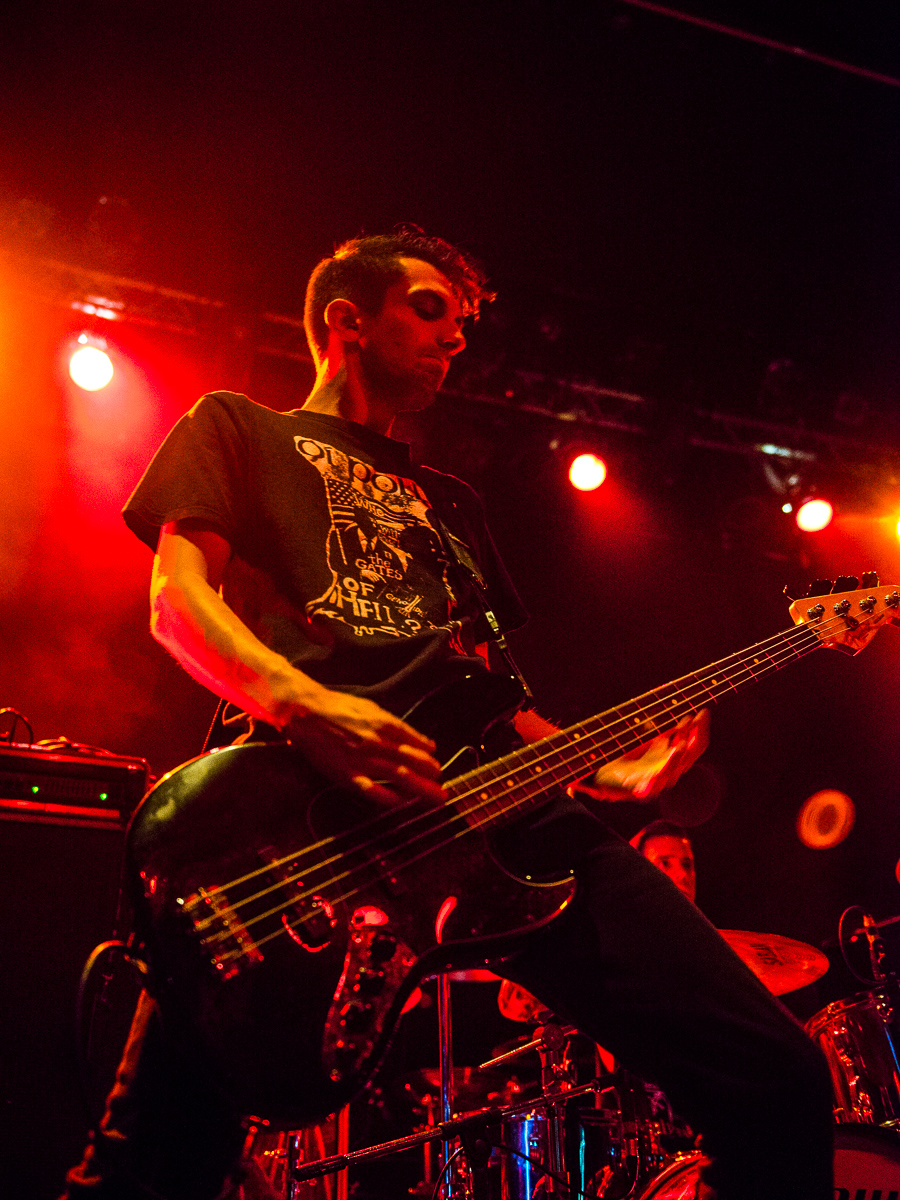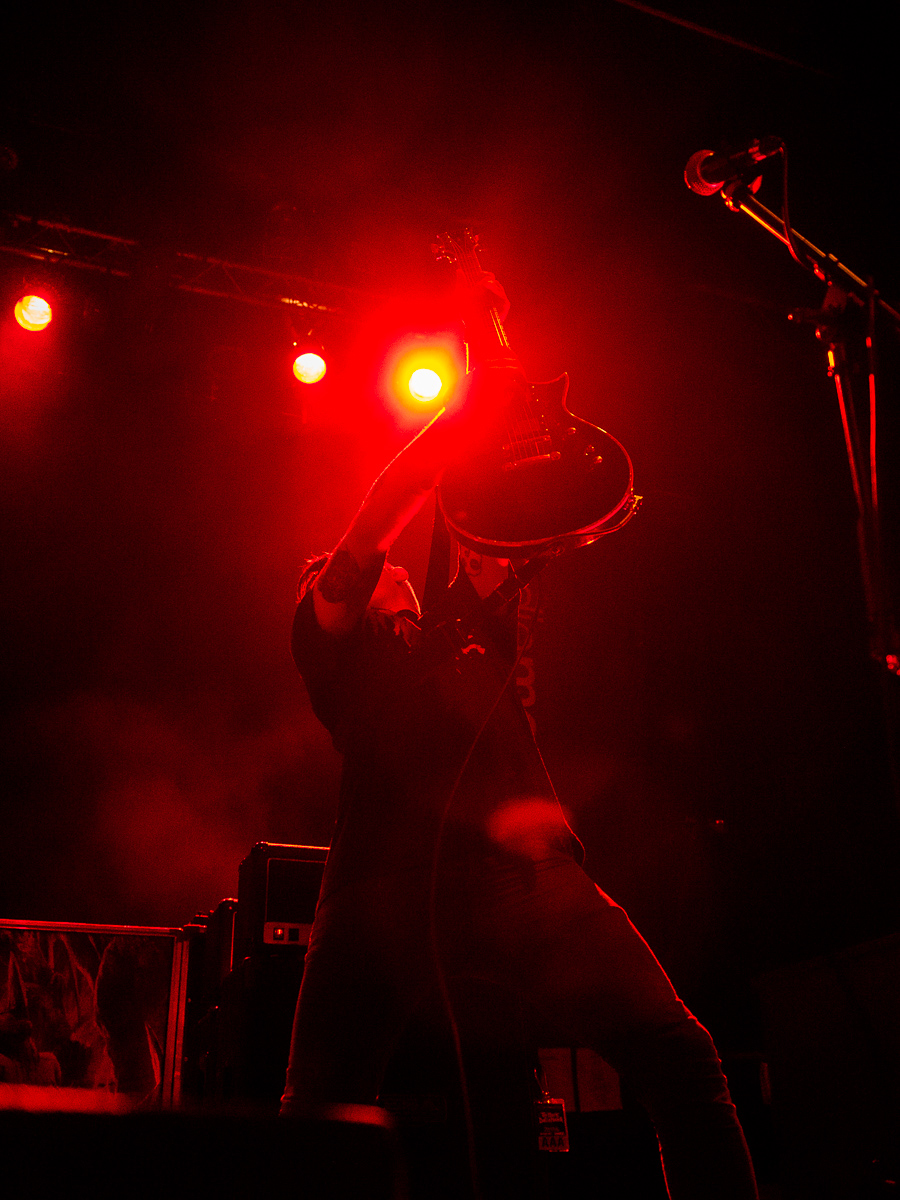 Crossover thrash megagroup Iron Reagan heralded the stage next - with its members consisting formerly or currently of Municipal Waste, Cannibal Corpse and Darkest Hour. Their imagery obviously is a satire and a mockery of former US president Ronald Reagan, his Reaganomics and obviously his administration's anti-communist, interventionist foreign policy. Which of course, can be applied to today's society.
The show in itself was a fucking blast - as the genre itself is a mix between thrash metal and hardcore punk, AKA a total shitfest of bruisery and camaraderie. They definitely were the rowdiest act of the night and easily the most fun, with the audience begging for more at the end of their act.
You can check out their bandcamp here.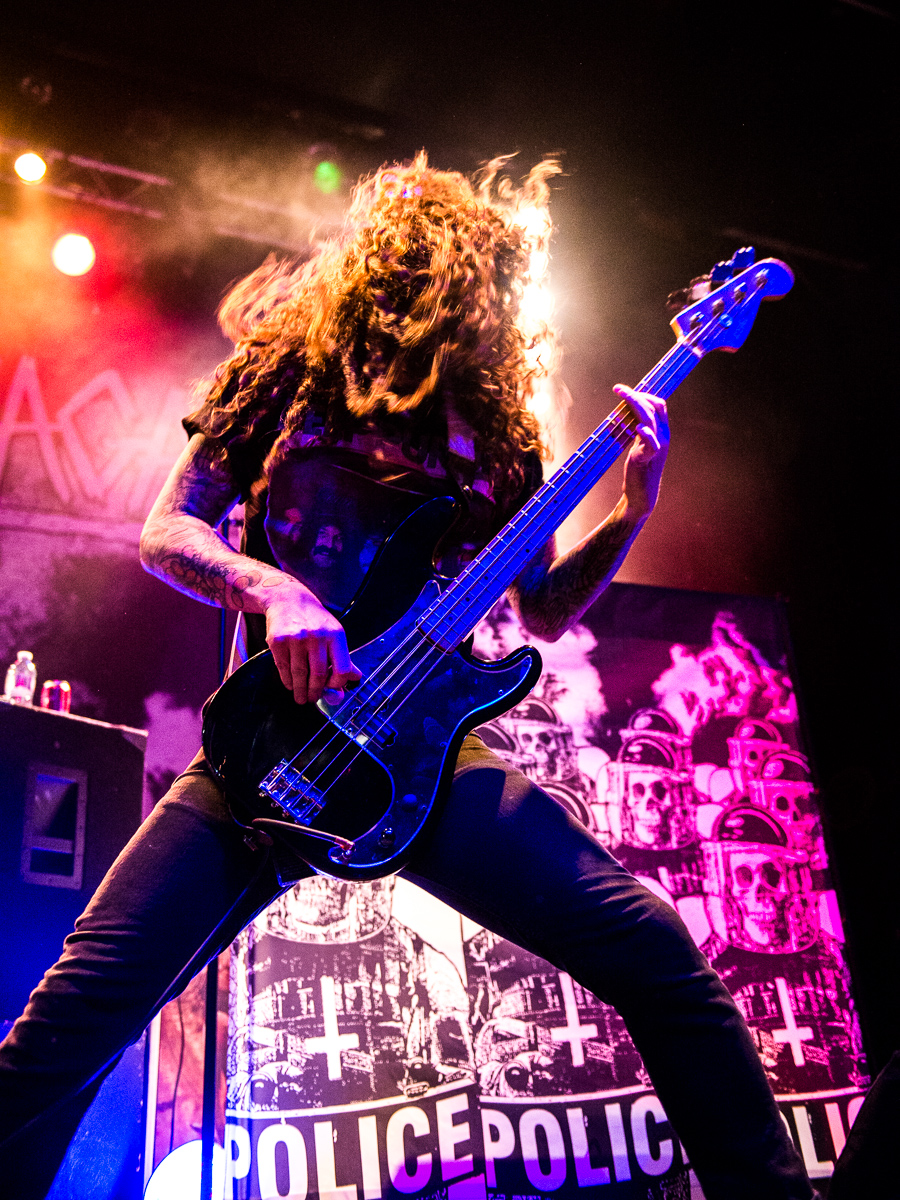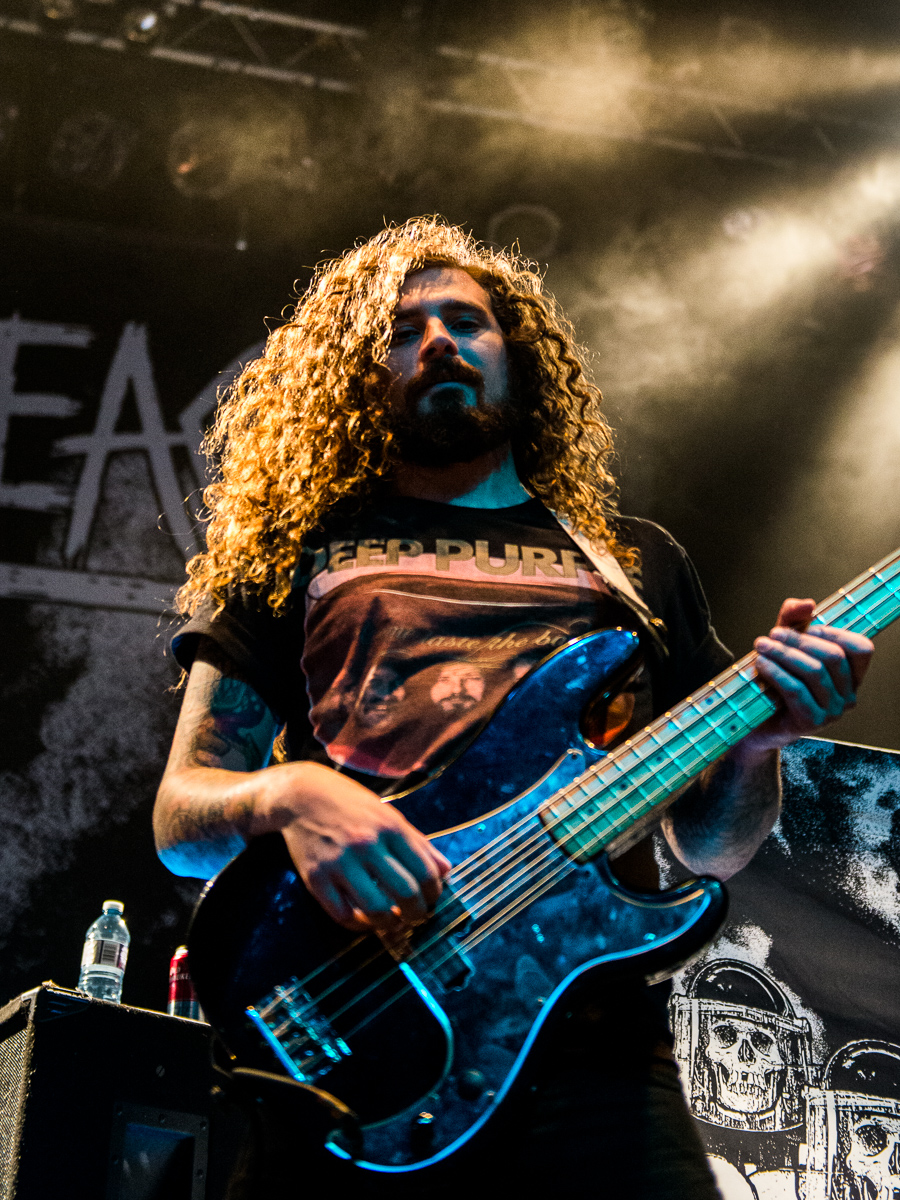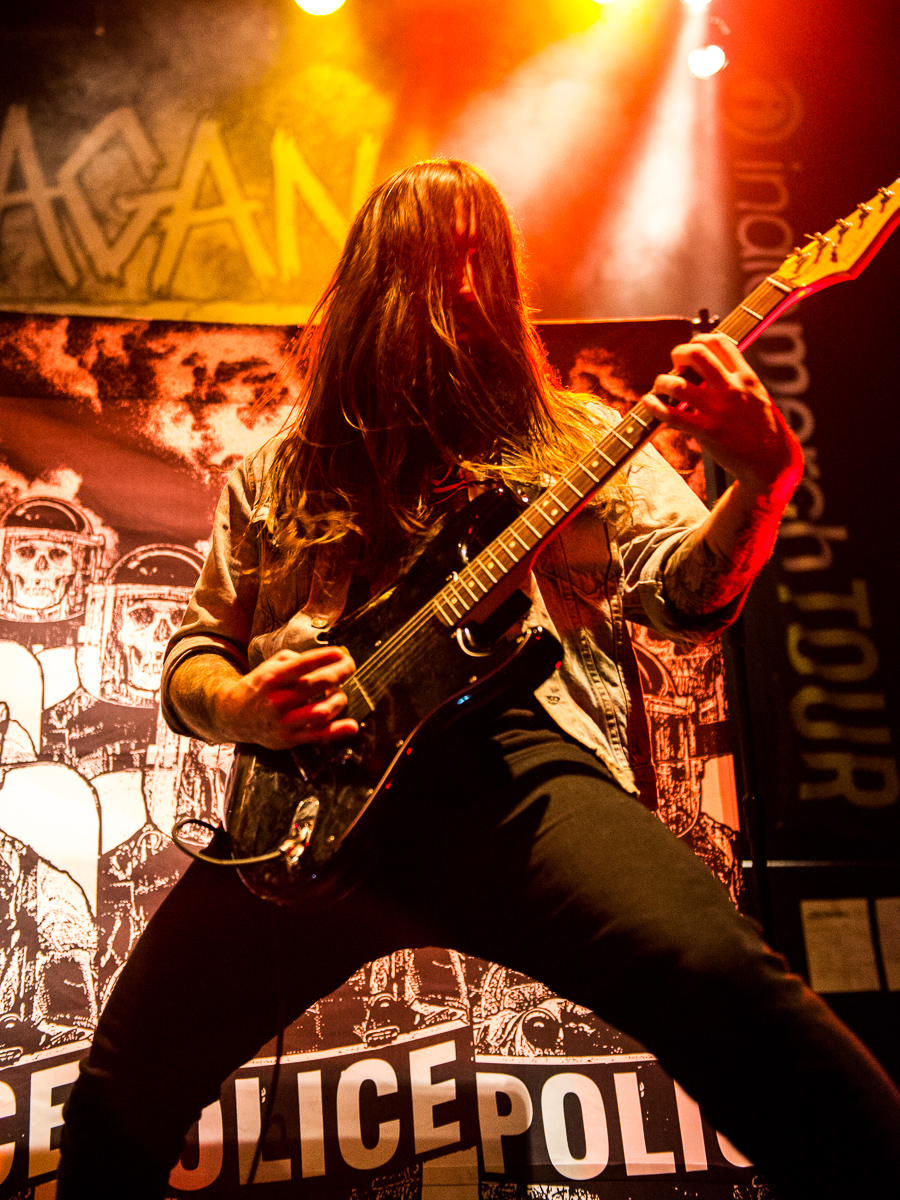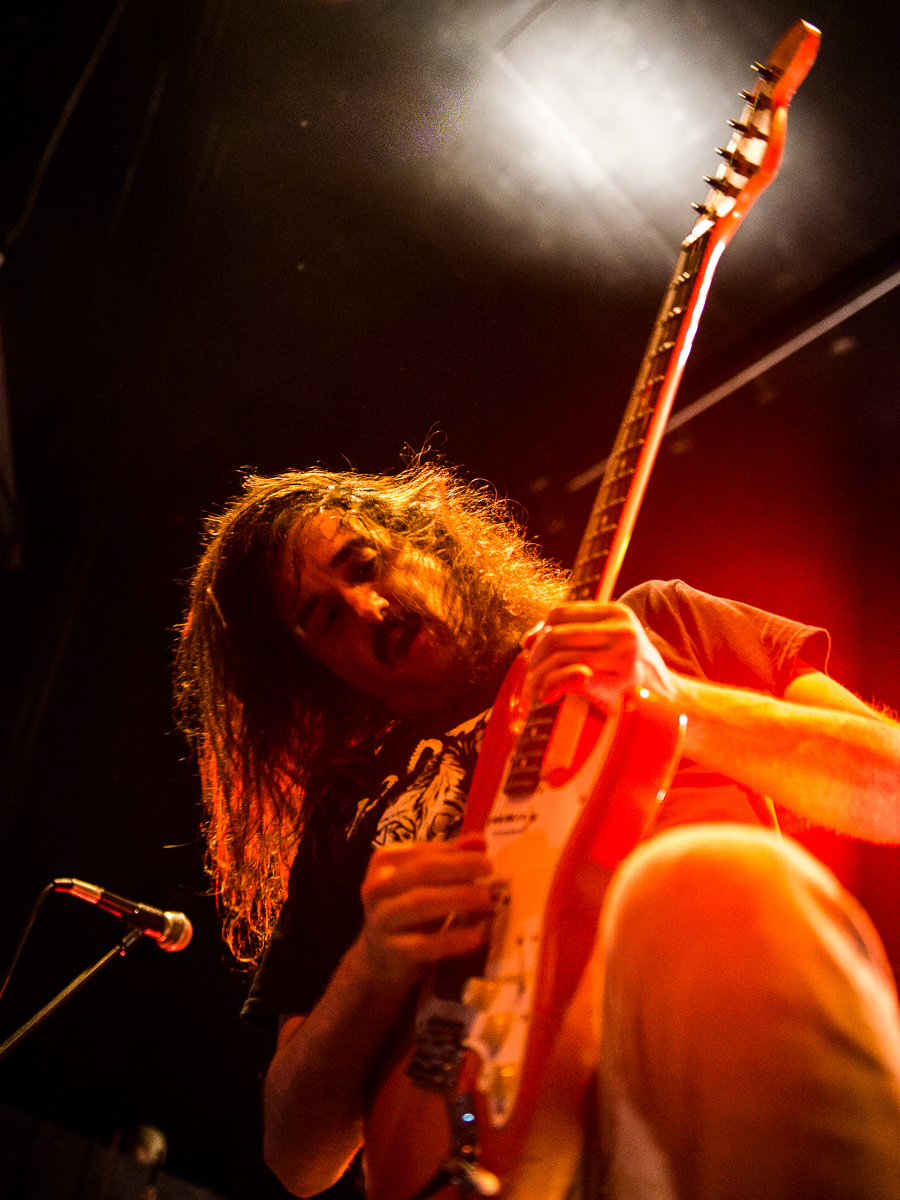 And finally, one of the most popular contemporary American metal bands, The Black Dahlia Murder. With six out of seven records charting in the Billboard 200, the melo-death act from Waterford, Michigan have established themselves in the metal realm.

Their name comes from the 1947 unsolved murder of Elizabeth Short, also referred to as the Black Dahlia. (If you value your eyes, please don't look up the crime scene images!)

Their performance was representative of the genre: high energy exuding from blast beats, fast tempos and growled vocals. The lighting definitely added to the atmosphere and frontman Brian Eschbach got the crowd riled up into a frenzy. Unfortunately I couldn't stay due to an early shift the next morning but it was a music to my ears (sorry, bad joke haha) - a fine blend of rhythm and leads, technicality and groove.
Their latest record, Abysmal, was released mid-September.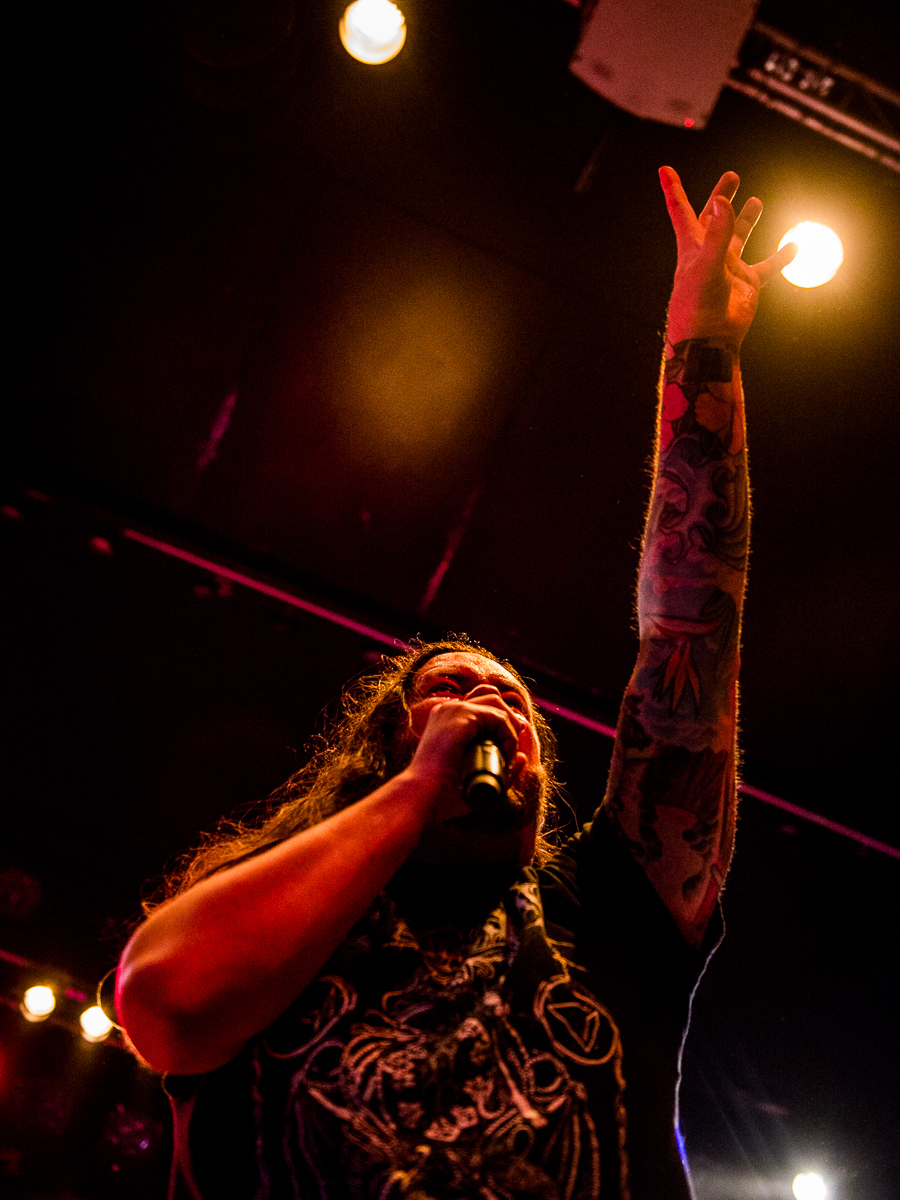 Setlists
Maurta
Protocol for Self-Immolation
Hope Smasher
Genocide Interval
Minimal Progress
March Forward (Into Regression)
Stride Endlessly Through Scorched Earth
Stand in Defeat
Submergence
In Perpetual Narcolepsy
Harm's Way
Infestation
Law of the Land
Cancerous Ways
Mind Control
Amongst the Rust
Ease My Mind
Iron Reagan
Tyranny of Will (1st half of the song)
I Won't Go
Insanity Plea(se)?
Close to Toast
Cycles of Violence
Obsolete Man
Government Surveillance
Tongue Tied
The Living Skull
Bet On Black
Spoiled Identity
Zero Gain
Miserable Failure
Broken Bottles
Your Kid's an Asshole
In Greed We Trust
I Ripped That Testament A New Asshope
Eyeball Gore
A Skull Full of Maggots (Cannibal Corpse cover)
U Lock the Bike Cop
Paycheck
Eat Shit and Live
The Black Dahlia Murder
A Shrine to Madness
Moonlight Equilibrium
What A Horrible Night to Have a Curse
Elder Misanthropy
Receipt
Vlad, Son of the Dragon
On Stirring Seas of Salted Blood
Threat Level No. 3
Unhallowed
Funeral Thirst
Everything Went Black
A Vulgar Picture
I'm Charming
Raped in Hatred by Vines of Thorn
Miasma
Statutory Ape
Deathmask Divine
I Will Return