Well, this last week has been super stressful - last two weeks of school = crunch time! I'll add a gear list at the bottom for you photographers reading!

I started Saturday by assisting a shoot with Jessica Dawn. We met up with our model, Cindy Fay, to shoot a bathtub scene with milk.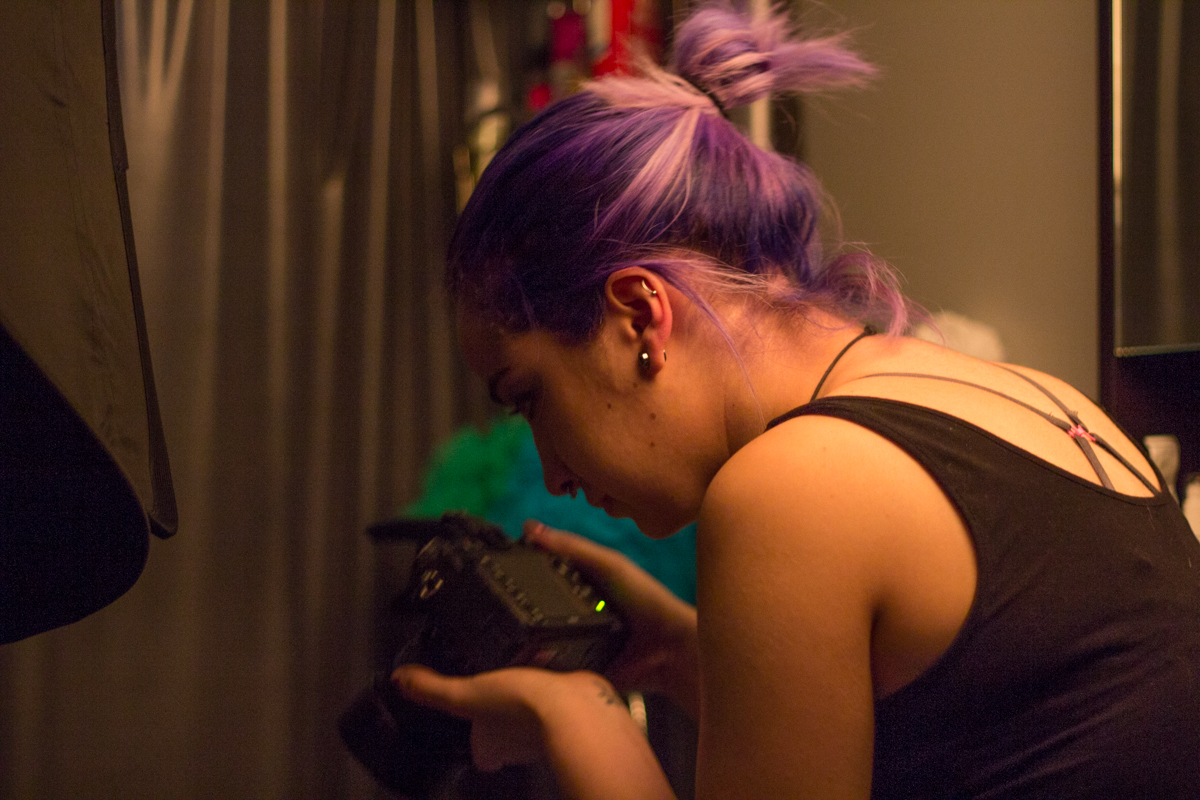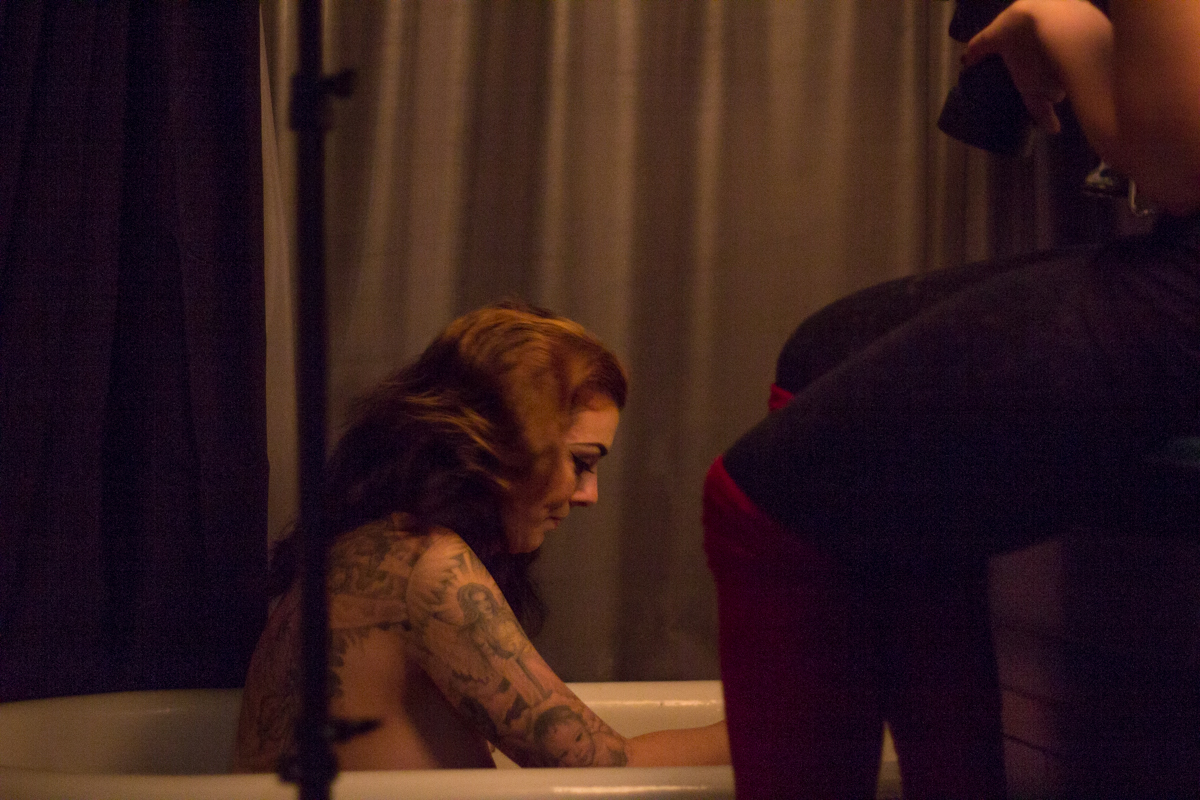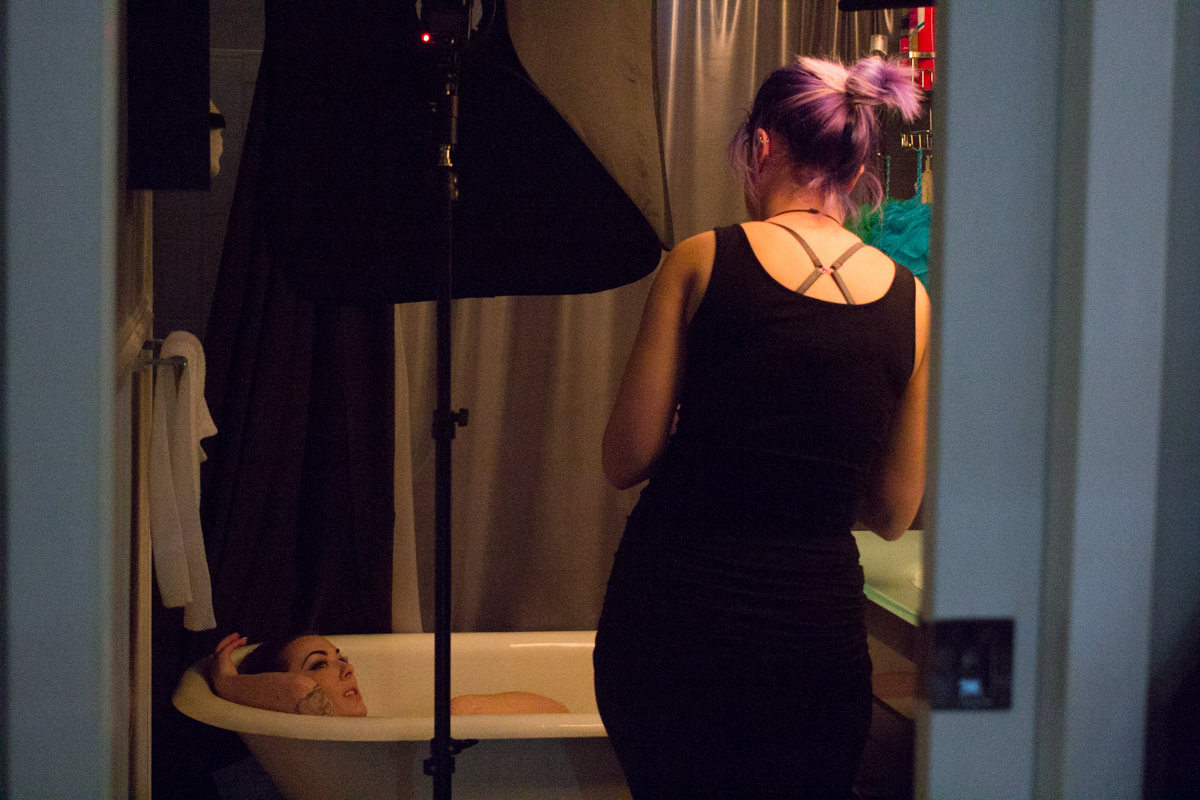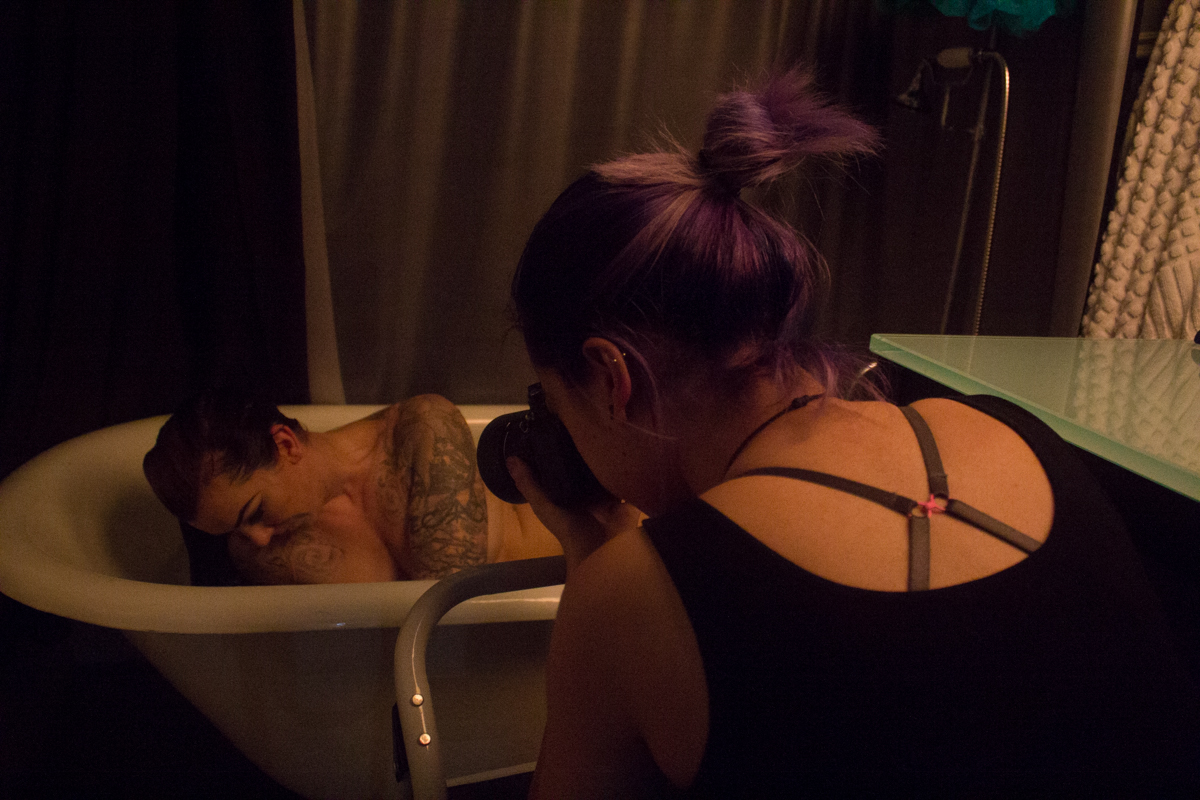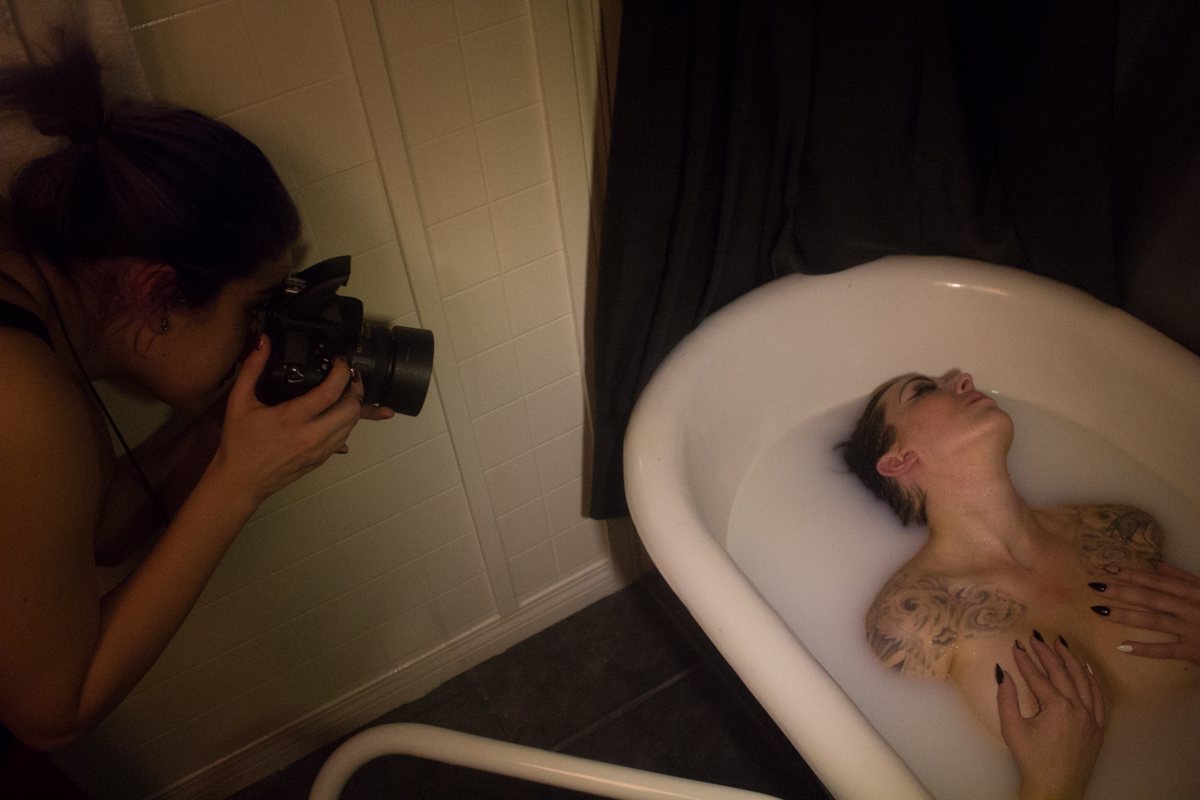 And then we decided to shoot our own photos at Confederation Park. More to come, but here's what's done now. The first two images are entitled: Collapse & Survival. Both focusing on feral themes and our separation from nature, as opposed to our integration (hence why the rib cage is insanely pushed - this was intentional!) The latter was submitted for a project at Langara and was inspired by both Tara Lundrigan's work and the album artwork for "Houses of the Holy" by Led Zeppelin. Jessica's model page is here. We're planning to work a lot more together in the future so stay tuned for that!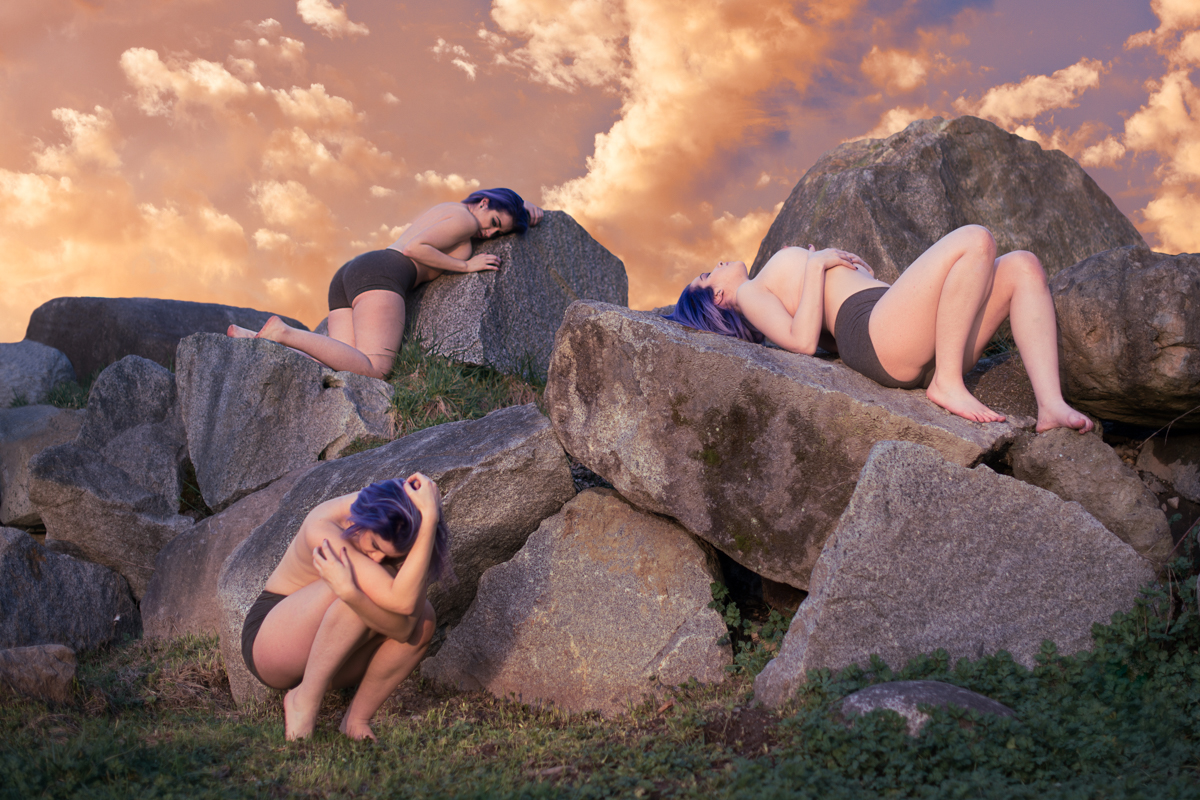 Come Sunday, I was helping out my friend Jesse Yuen out with three assignments. The first being a portraiture assignment where he had designed the ring light using supplies from equipment stores, totalling to a relatively affordable $250 (some of the pro models can go for a grand!) The second is a conceptual composite, with a bartender chatting up a guest with floating bottles and glasses. Lastly, is a BTS assignment where I (attempted) to shoot video while he was doing his shoots. Note to self? Don't operate a camera after copious amounts of caffeine. Expect to see more projects with Jesse as he is now working with Courtney, currently a stylist and make-up artist starting up Quintessence, a modelling agency.
Last assignment for my portraiture class is working with both continuous light sources and flashes at the same time. I remember seeing Julia Kuzmenko McKim's work and being so drawn into her style of doing things, so I attempted to take a stab at it. My girlfriend, Carmen, kindly volunteered herself for the shoot, but we only spent about 15 minutes to hammer it out. The final image, entitled The Sinner, is attached below:
Anyhoo, thanks for staying around for this rather long blog post! Until next time :).

Gear Used:
Jessica & Cindy Fay
Nikon D610 w. 24-70mm 2.8, 50mm 1.4
SB-700 w/ Softbox, Strobe on slave
BTS shot with 60D & kit lens
On-camera halogen light
Jessica Dawn (Nudes)
Nikon D610 w. 50mm 1.4
Manfrotto 055 Tripod
Jesse Yuen
Nikon D700 w. 35mm 1.4, 50mm 1.4, 85mm 1.8
Profoto Air & Strobes, 60" stripboxes with grids
BTS shot with D610, D7000, 24-70mm 2.8, 50mm 1.4, 85mm 1.8 & 70-200mm 2.8
Some reflectors, steady cam and video slider
DIY Ring Flash (operated with dimmers)
Carmen (Mixed Lights)
Nikon D610 w. 85mm 1.8
SB-700 w/ umbrella
Modelling light
Coloured gels
Jesse Yuen
Nikon D700 w. 35mm 1.4, 50mm 1.4, 85mm 1.8
Profoto Air & Strobes, 60" stripboxes with grids
BTS shot with D610, D7000, 24-70mm 2.8, 50mm 1.4, 85mm 1.8 & 70-200mm 2.8
Some reflectors, steady cam and video slider
DIY Ring Flash (operated with dimmers)
Carmen (Mixed Lights)
Nikon D610 w. 85mm 1.8
SB-700 w/ umbrella
Modelling light
Coloured gels