April 10, 2016 - I've again had a lovely opportunity to team up with my friend Jessica Dawn as her assistant for a "dark high-fashion inspired image" - a soft but bold product. I had set off early that Sunday morning where we ended up doing the usual prep (makeup, hair, wardrobe) and eventually shot at Mimmicadah Park Forest in Port Coquitlam, and even had the chance to shoot in the local manor due to an open house.

Sophia (our model) despite being relatively new to modeling ended up doing phenomenal after warming up a little bit and I was ecstatic to see what the final edits will come through as. Shawn's make-up resume includes an education at Blanche Macdonald, and employment for MAC, Sephora and Spa Utopia really showed with seamless blending and contouring. Lastly, the outfits that Charlene had put together were absolutely jaw-dropping. It was the perfect mix of allure, gothic and splendor. Mostly working alone in my projects with the model due to previous no-shows or lates from other "team" members, it was really nice to see stunning and professional artists from other fields absolutely slaying at what they do.
Team Info:

Photographer/Hair Stylist: Jessica Dawn
Model: Sophia (last name omitted due to age)
Make-Up Artist: Shawn Durkee
Wardrobe Stylist: Charlene Rowley (Faye Tality Couture)
Set-up: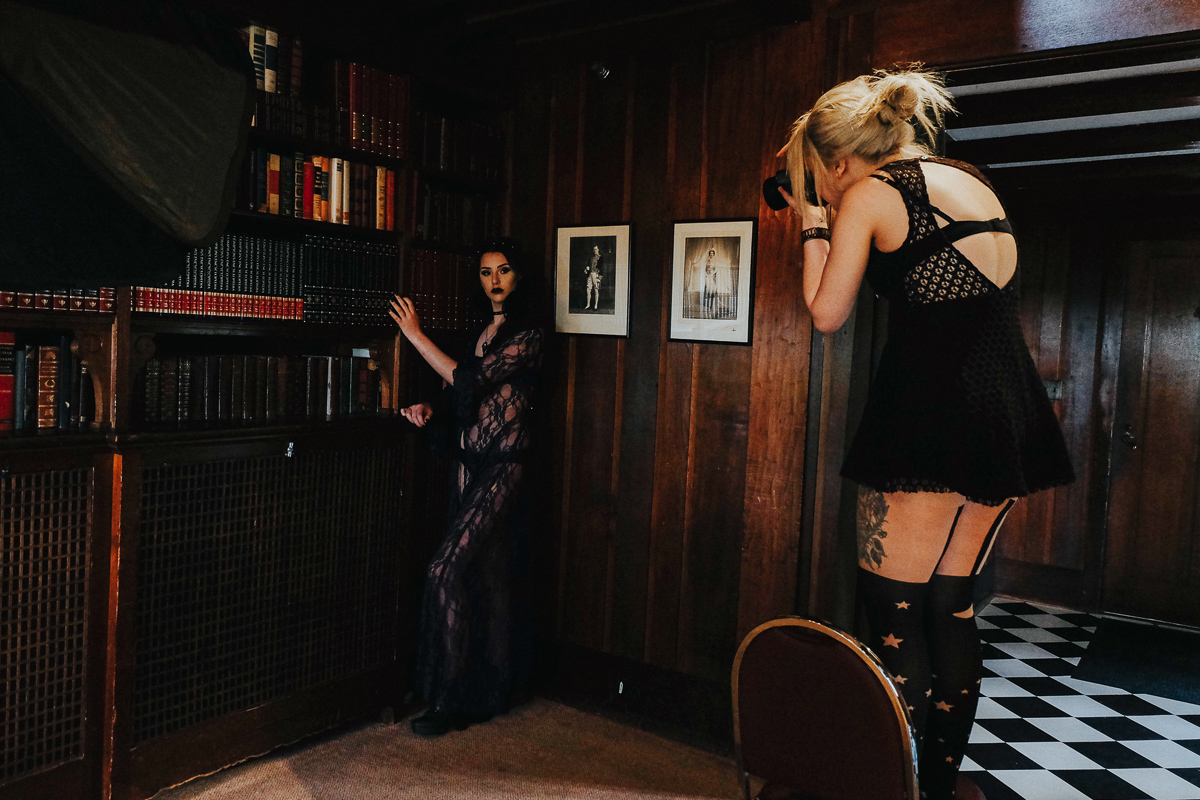 Equipment:
Nikon D610
85mm 1.8D
24-70mm 2.8G
SB-700 w/ 24" softbox
Reflector
I'll be sure to post an updated link when the final edits come out! Stay tuned :).