February 1, 2015 - So sometimes I listen to music that's not mosh-worthy, but I figured I'd try my hand at the Arkells when I heard they were coming to Vancouver - and I had no regrets for what was to come.
First up came Modern Space, a five-piece out of Newmarket, Ontario back in 2011 and have been recently featured for a spotlight program for Spotify in 2016. They've also shared the stage alongside artists such as LIGHTS and The Vaccines. While playing songs off their latest EP release, Before Sunrise, the quintet exhibited a stellar vibe - one that appreciated sharing the stage with their idols and influences. The band highlighted how excited they were to have been granted the opportunity to tour alongside the Arkells - and to have the cameras pointed their way :).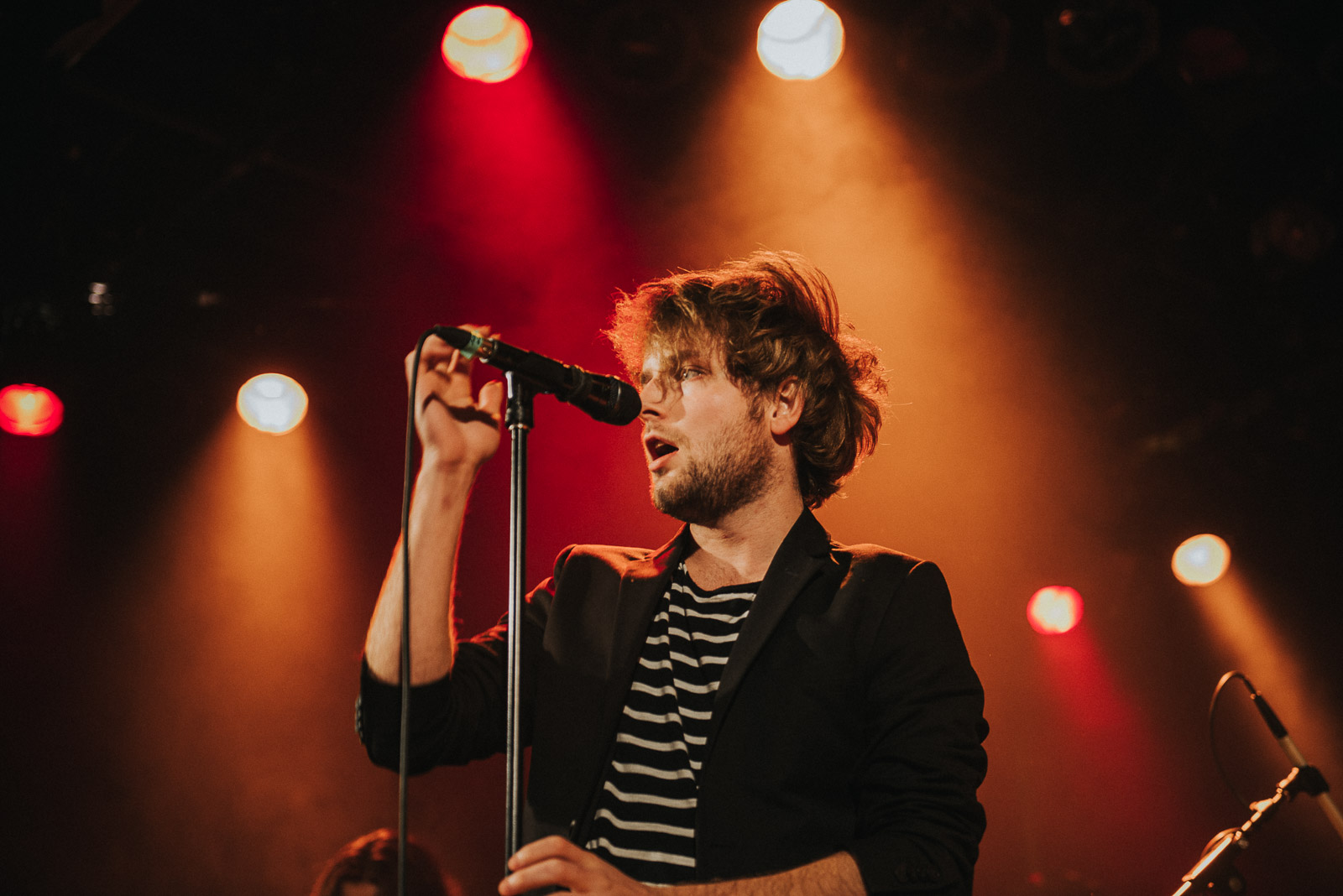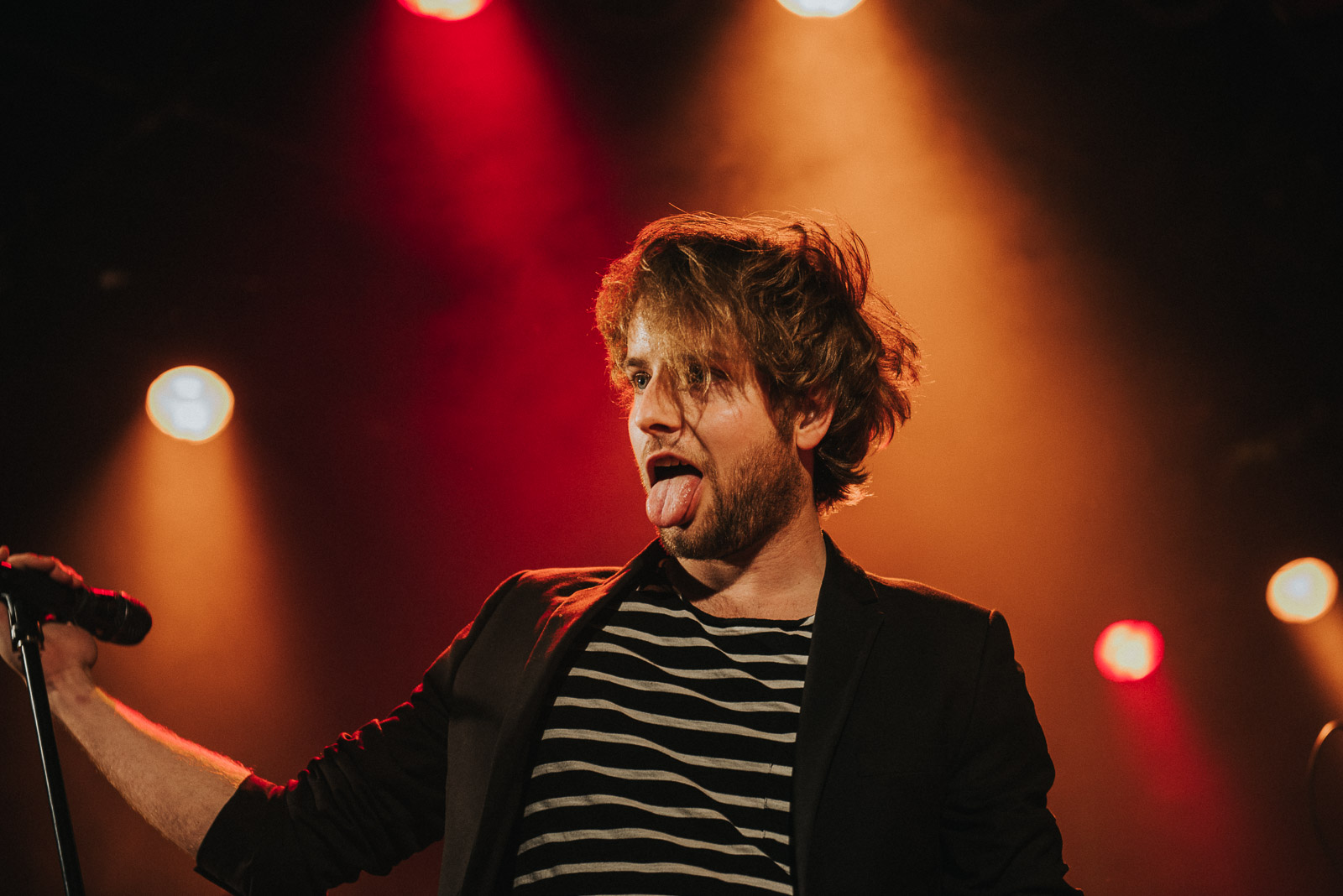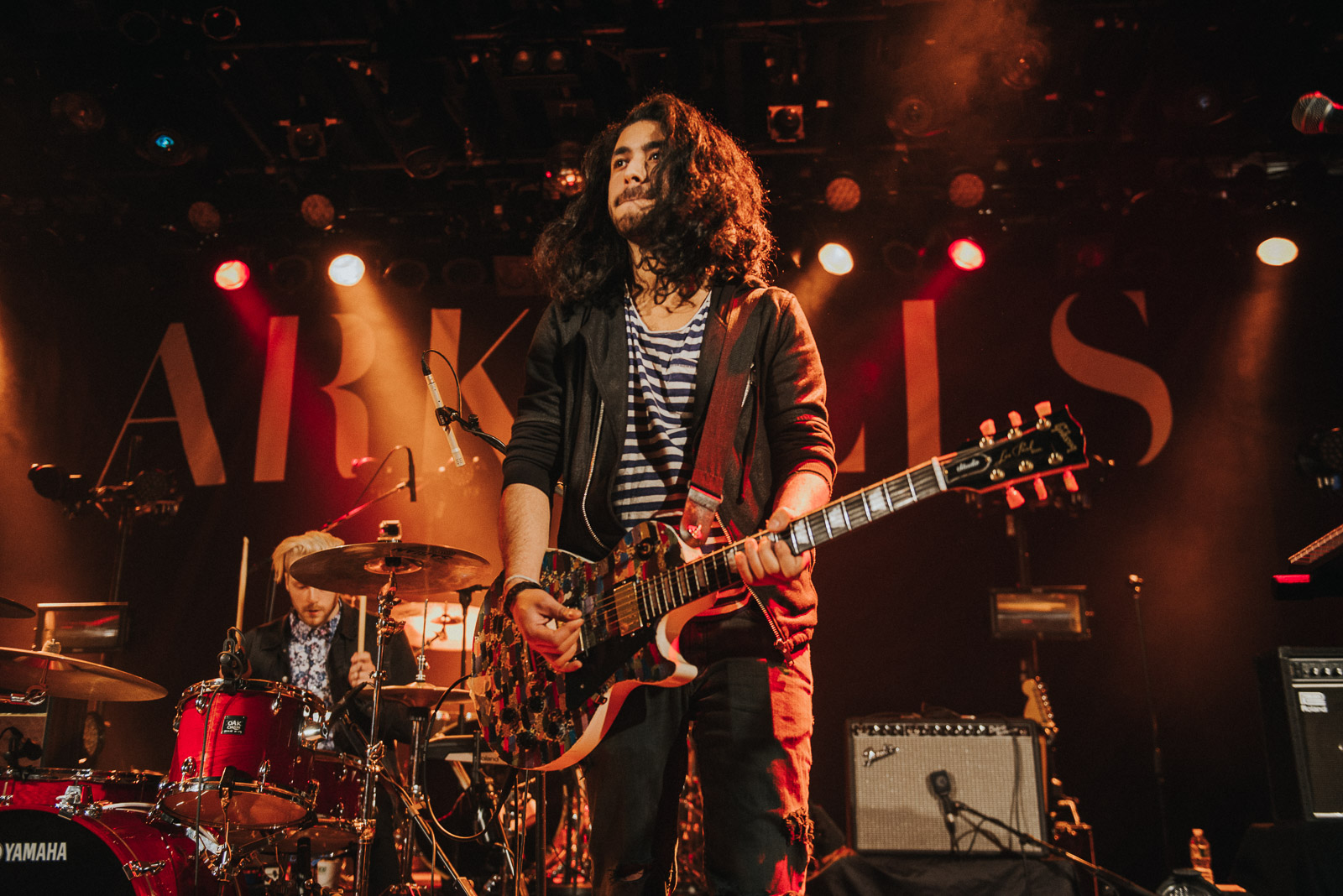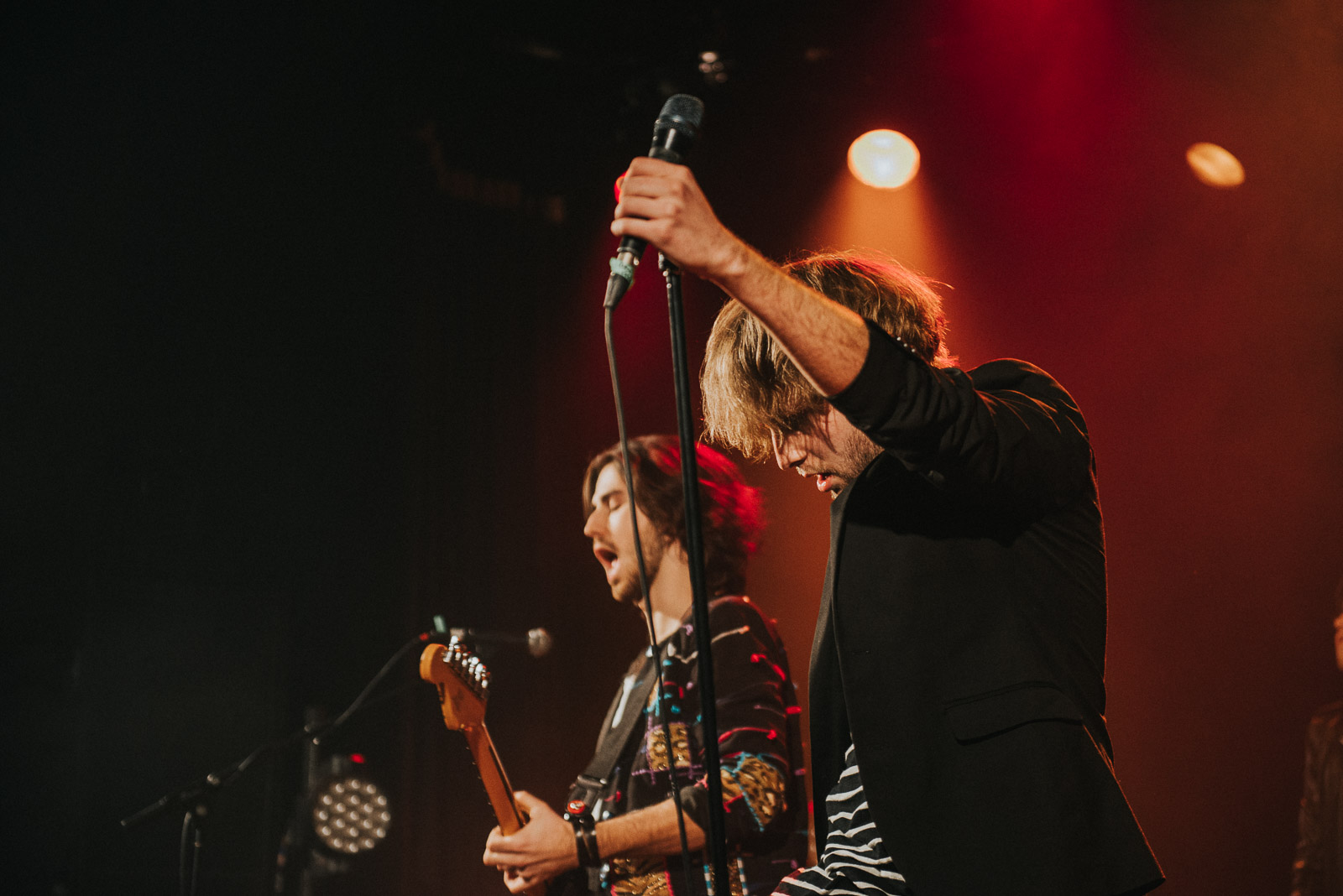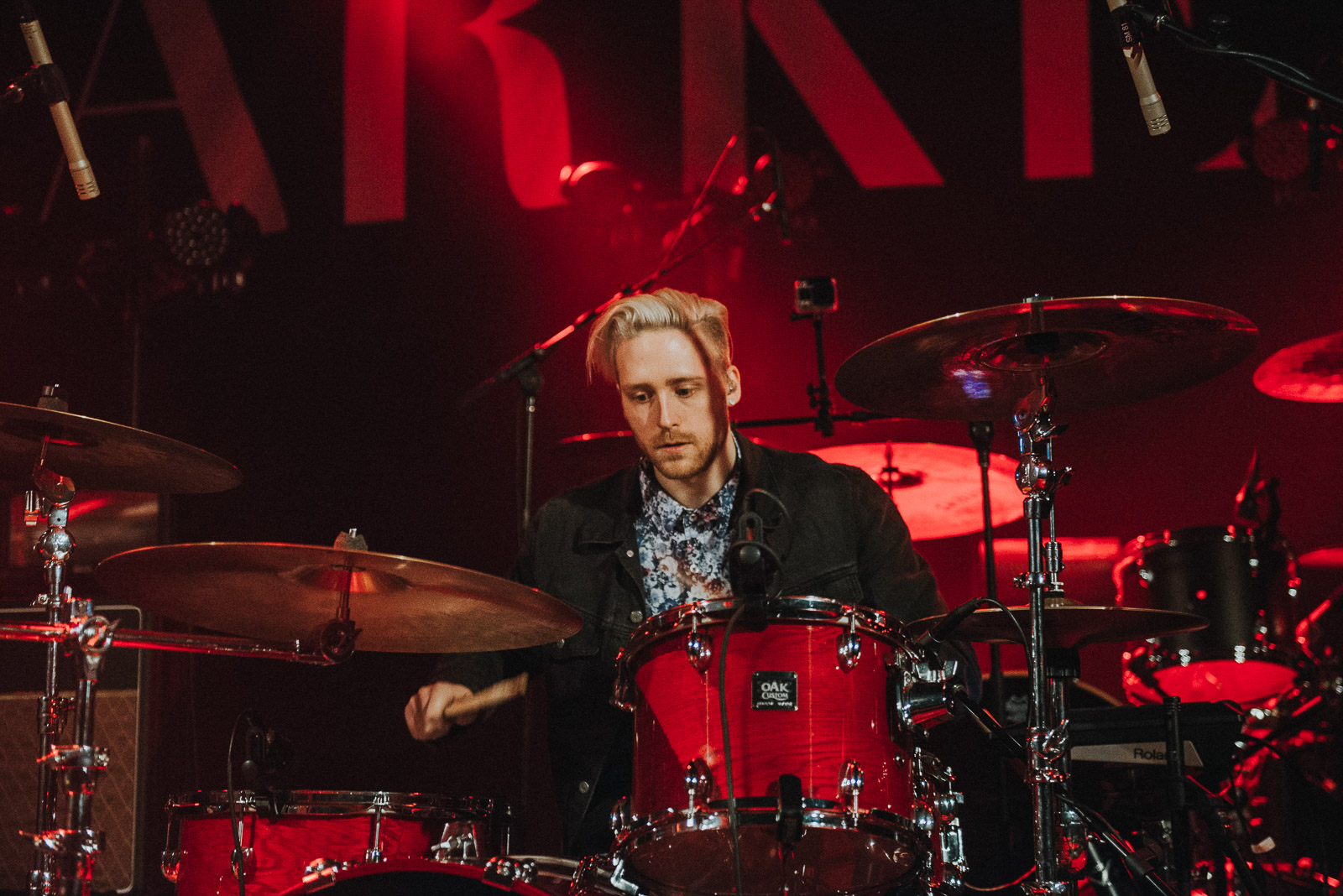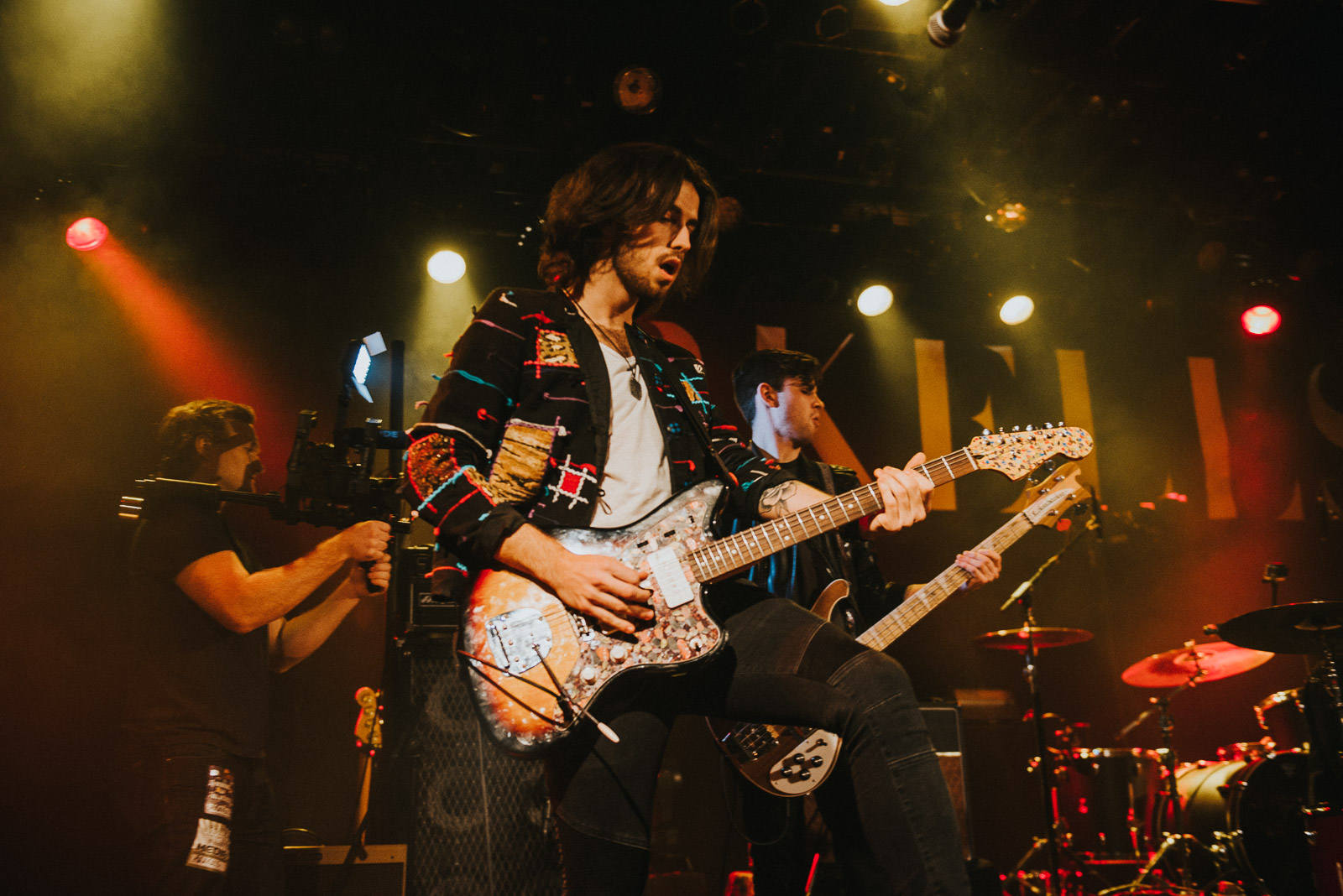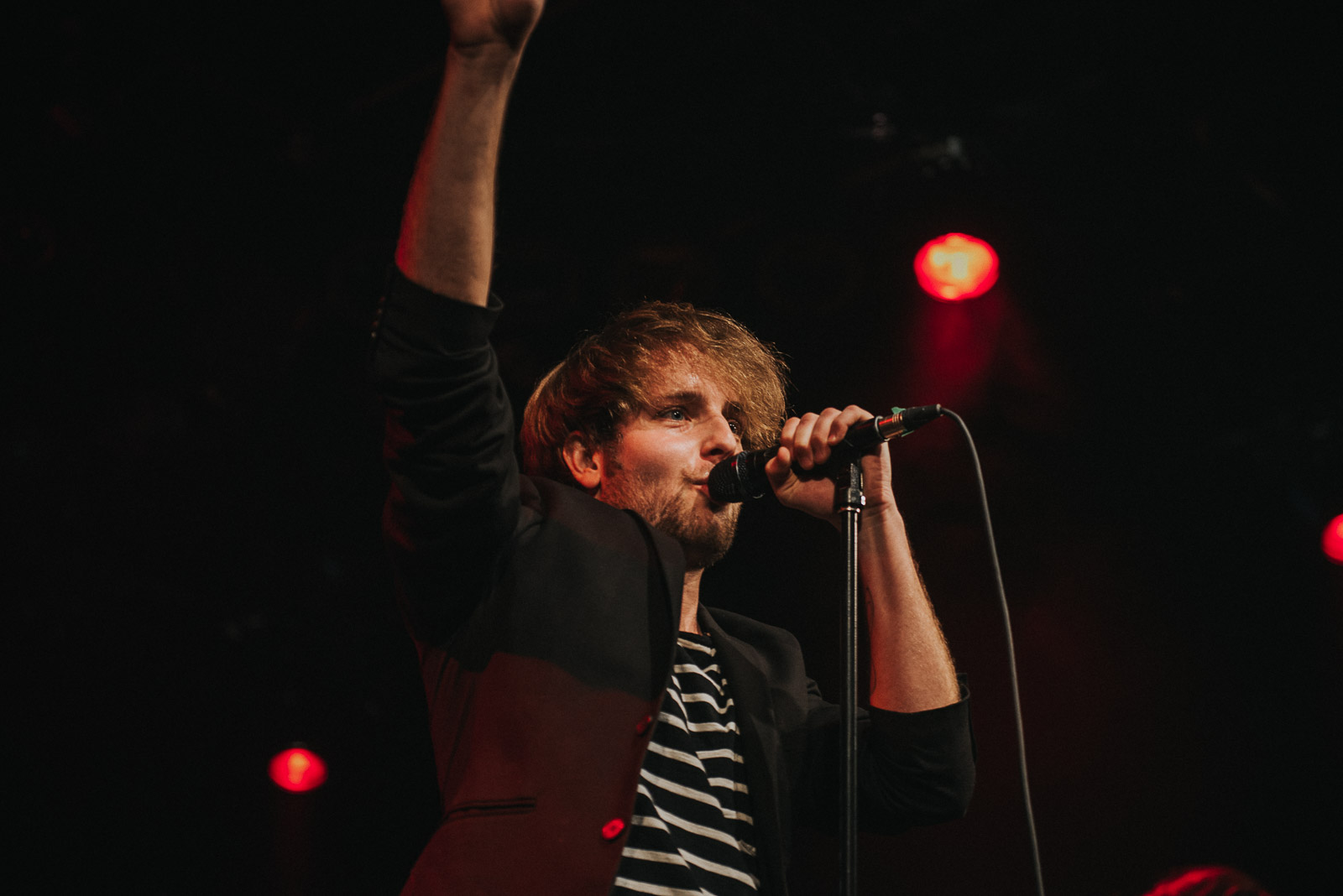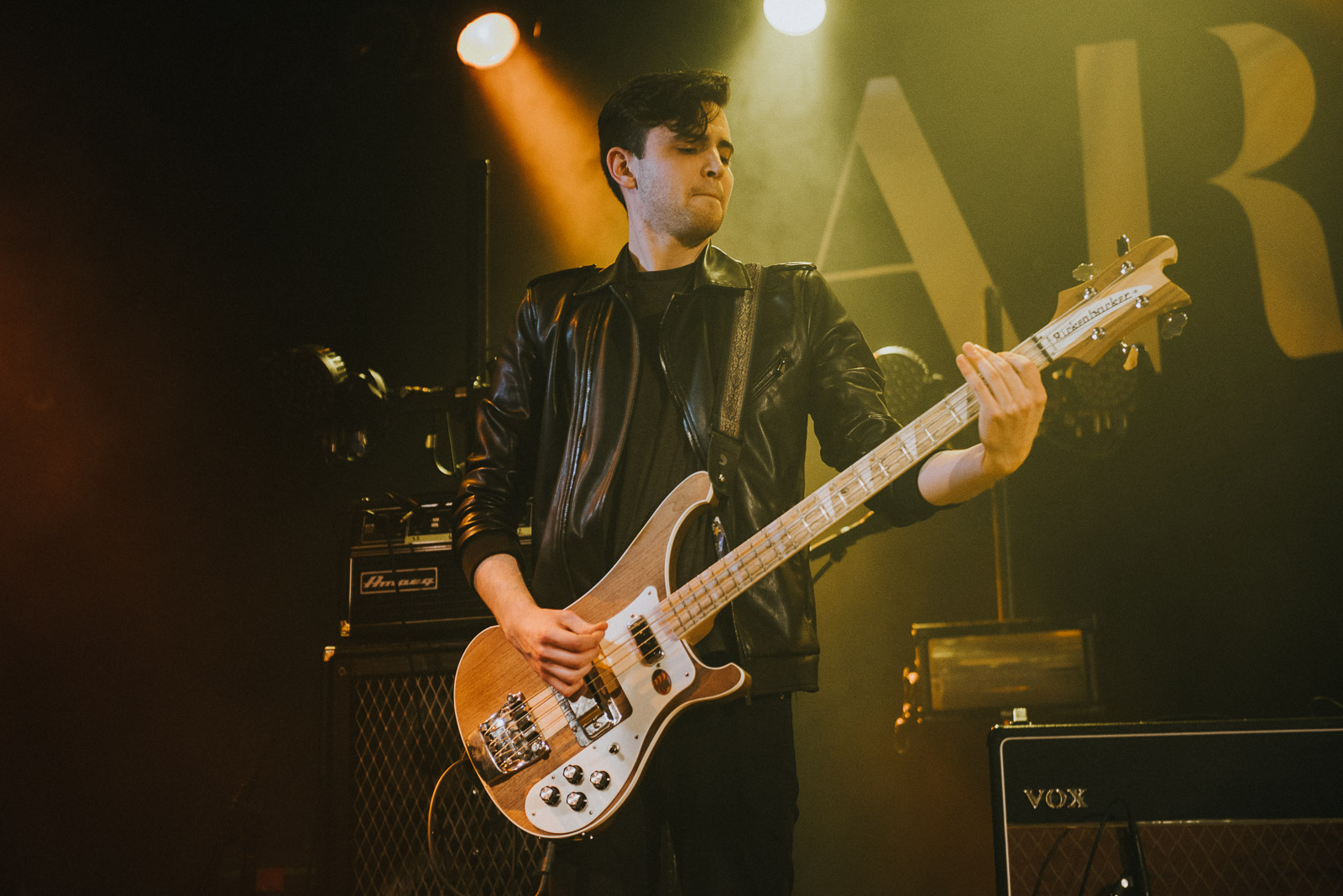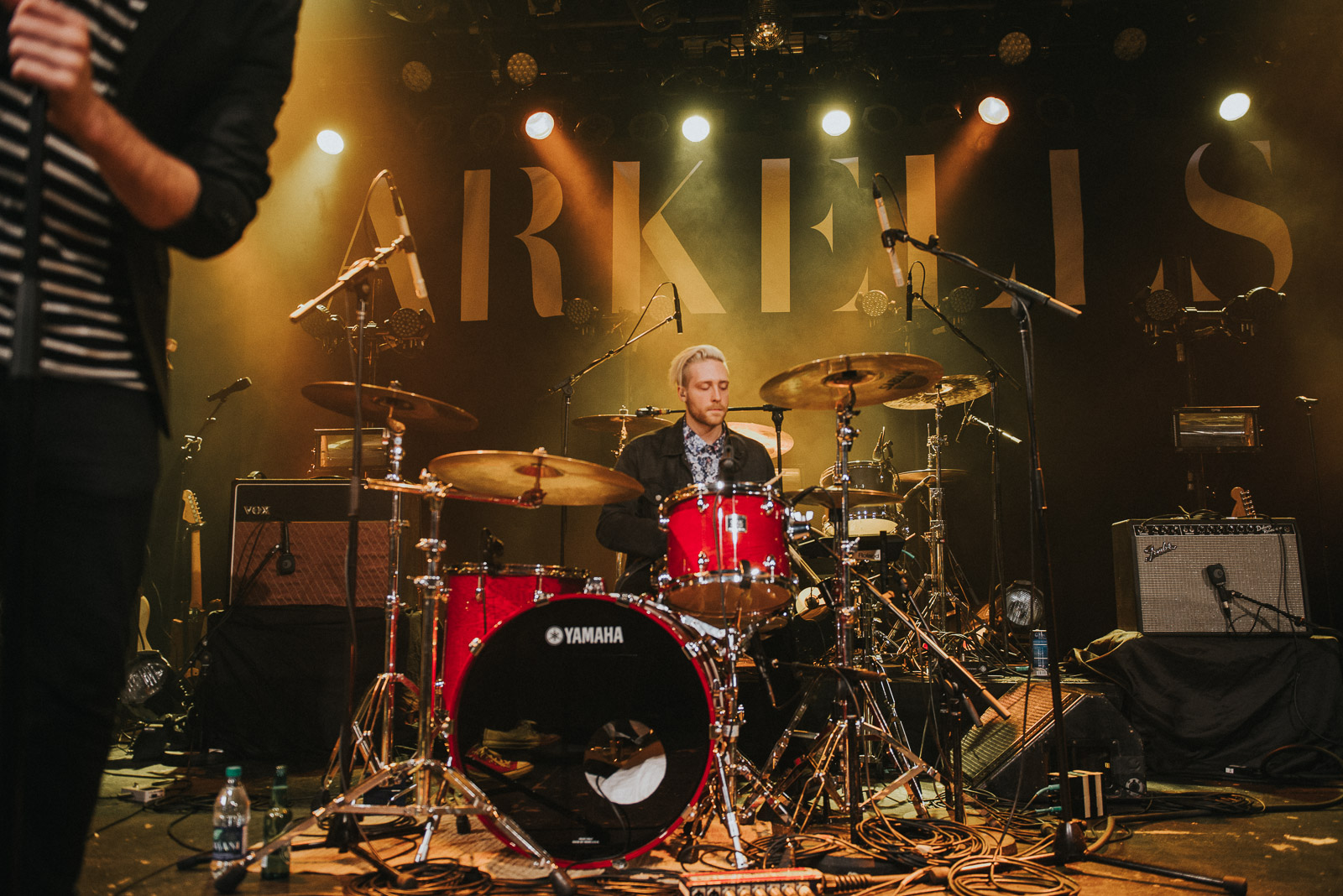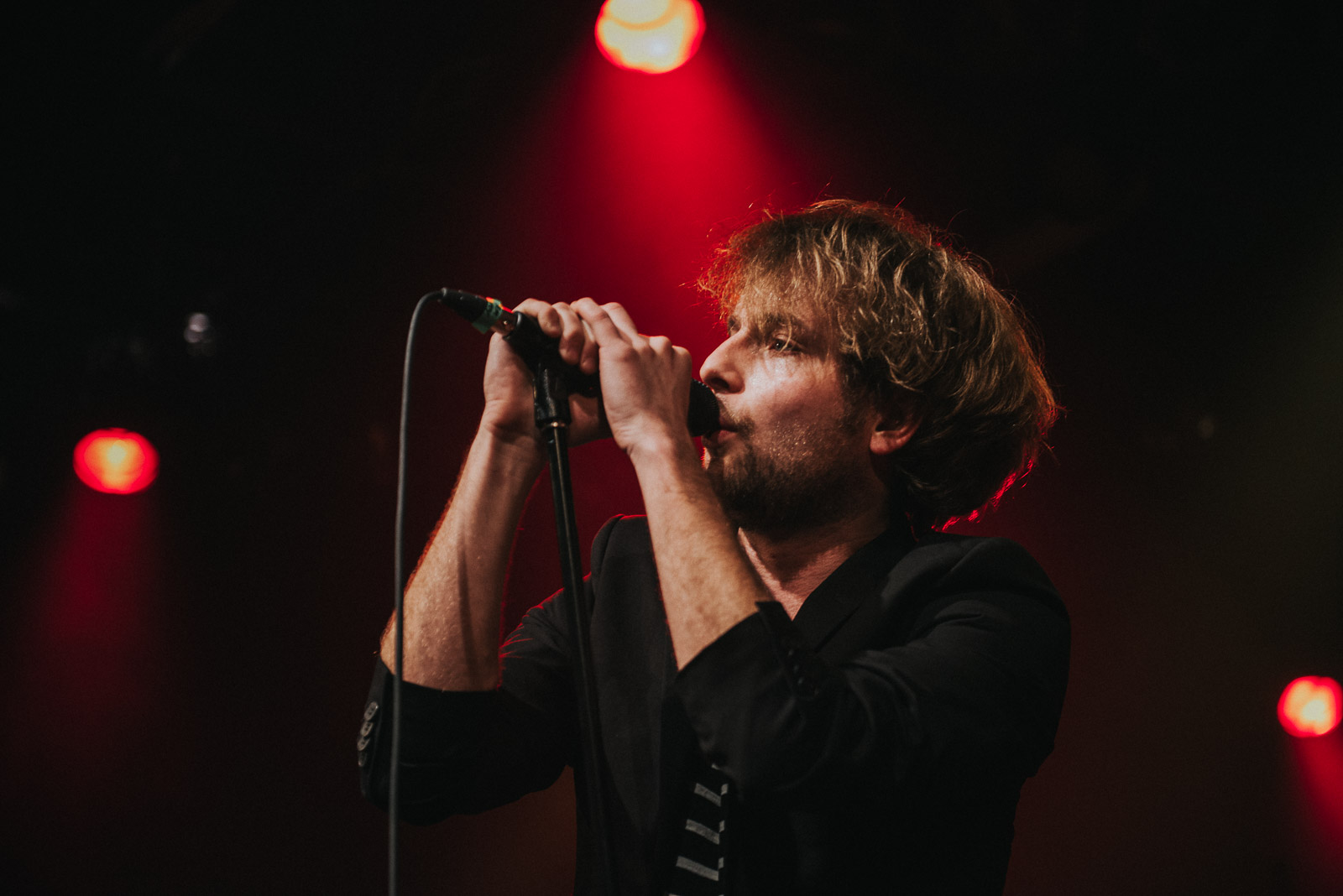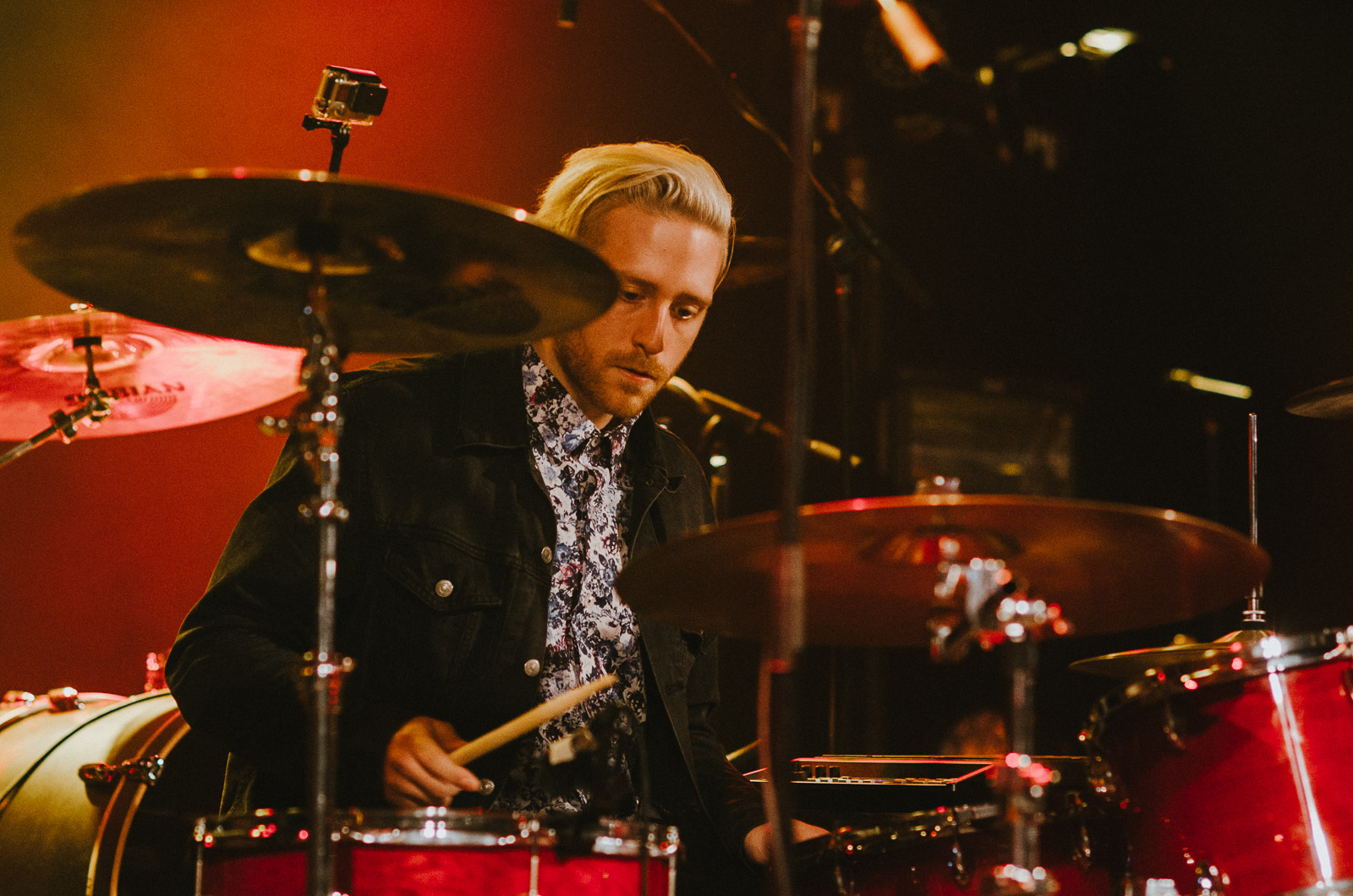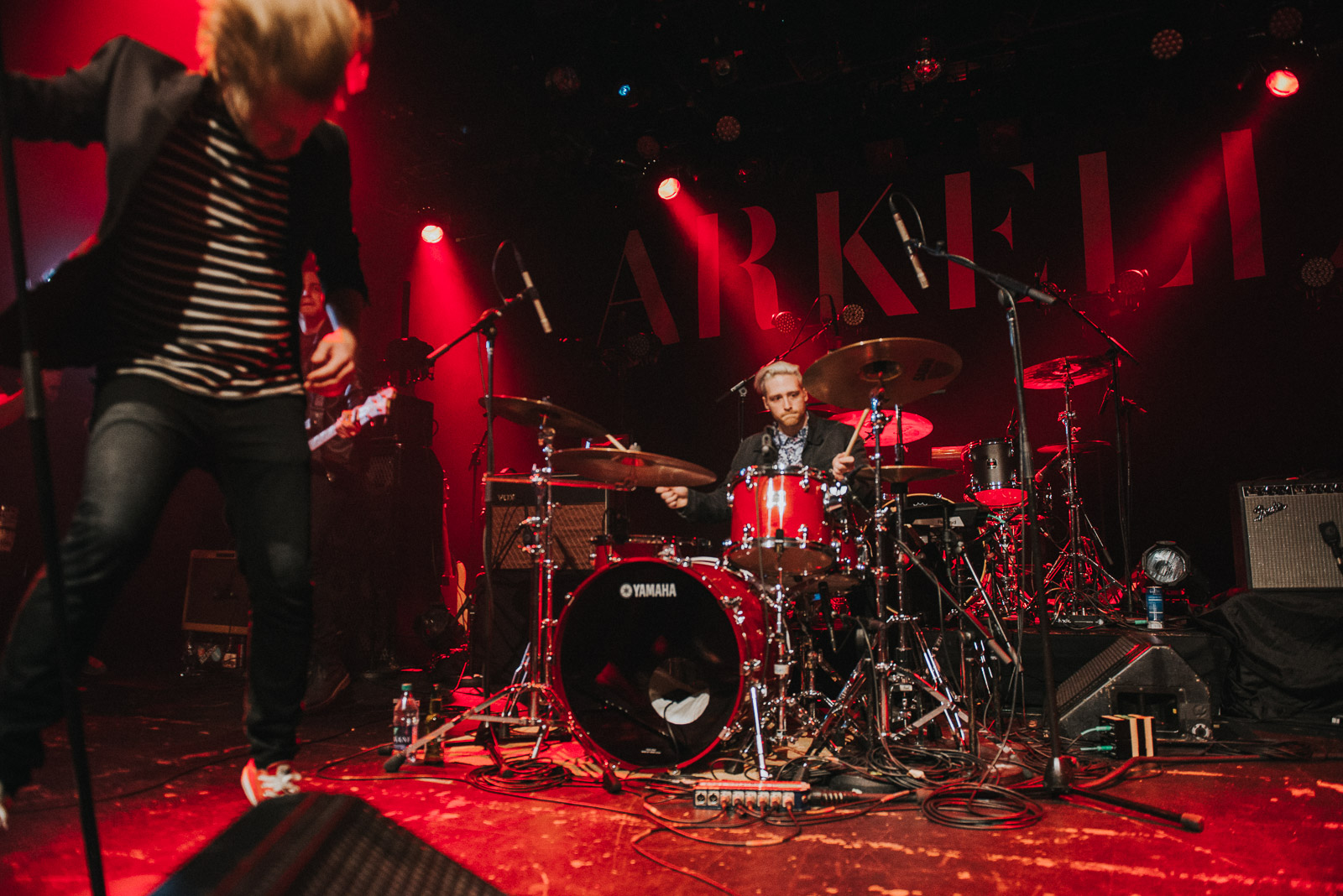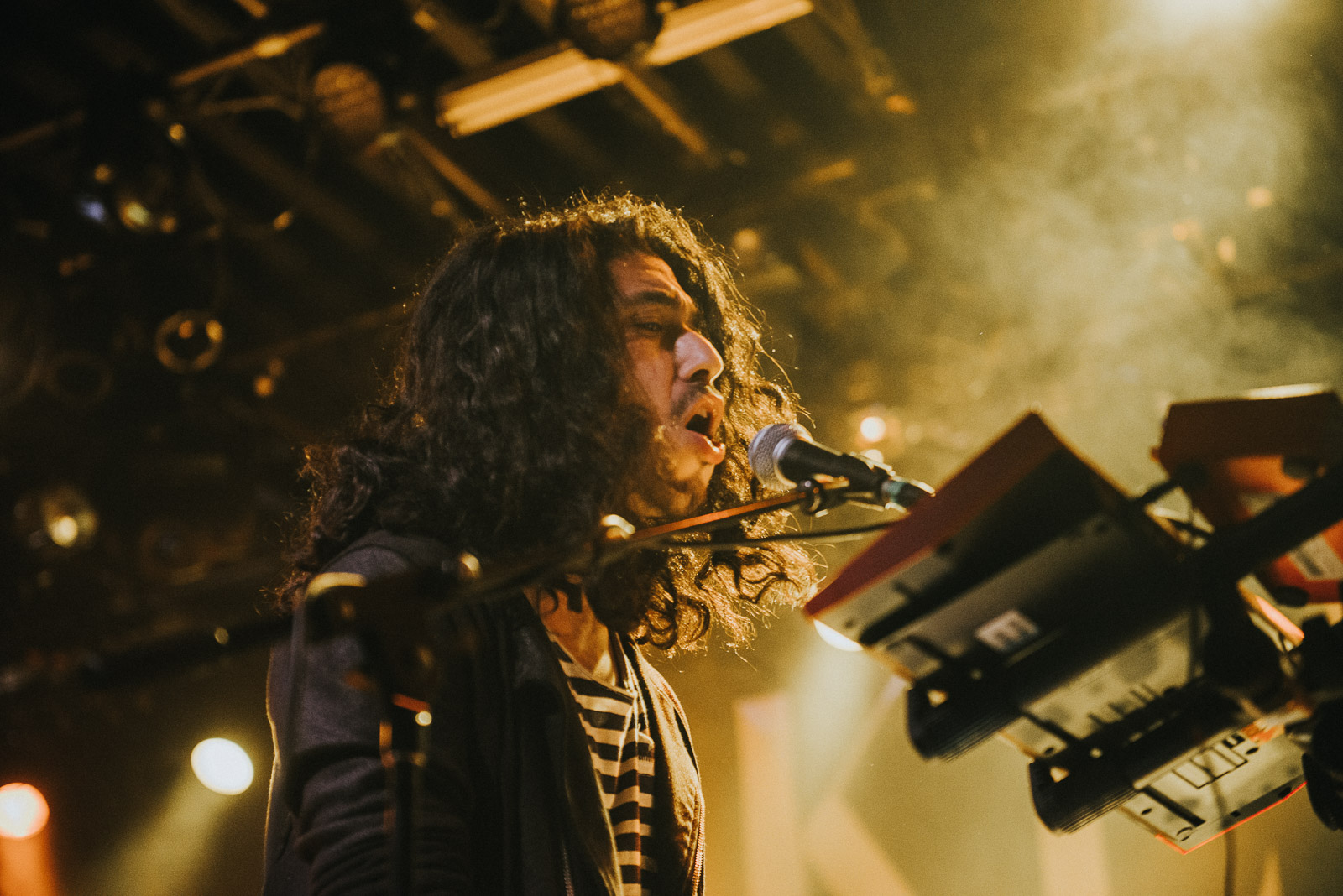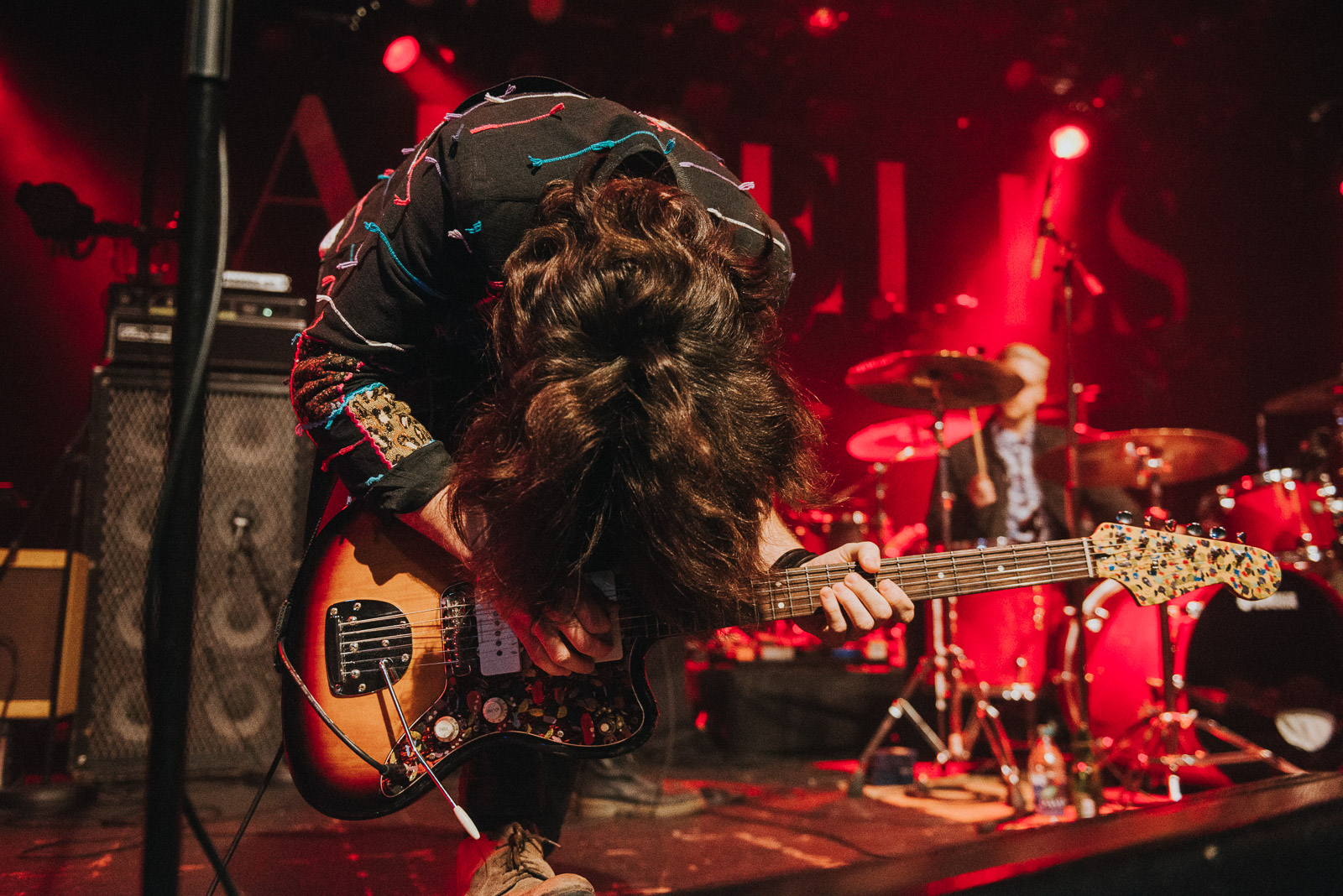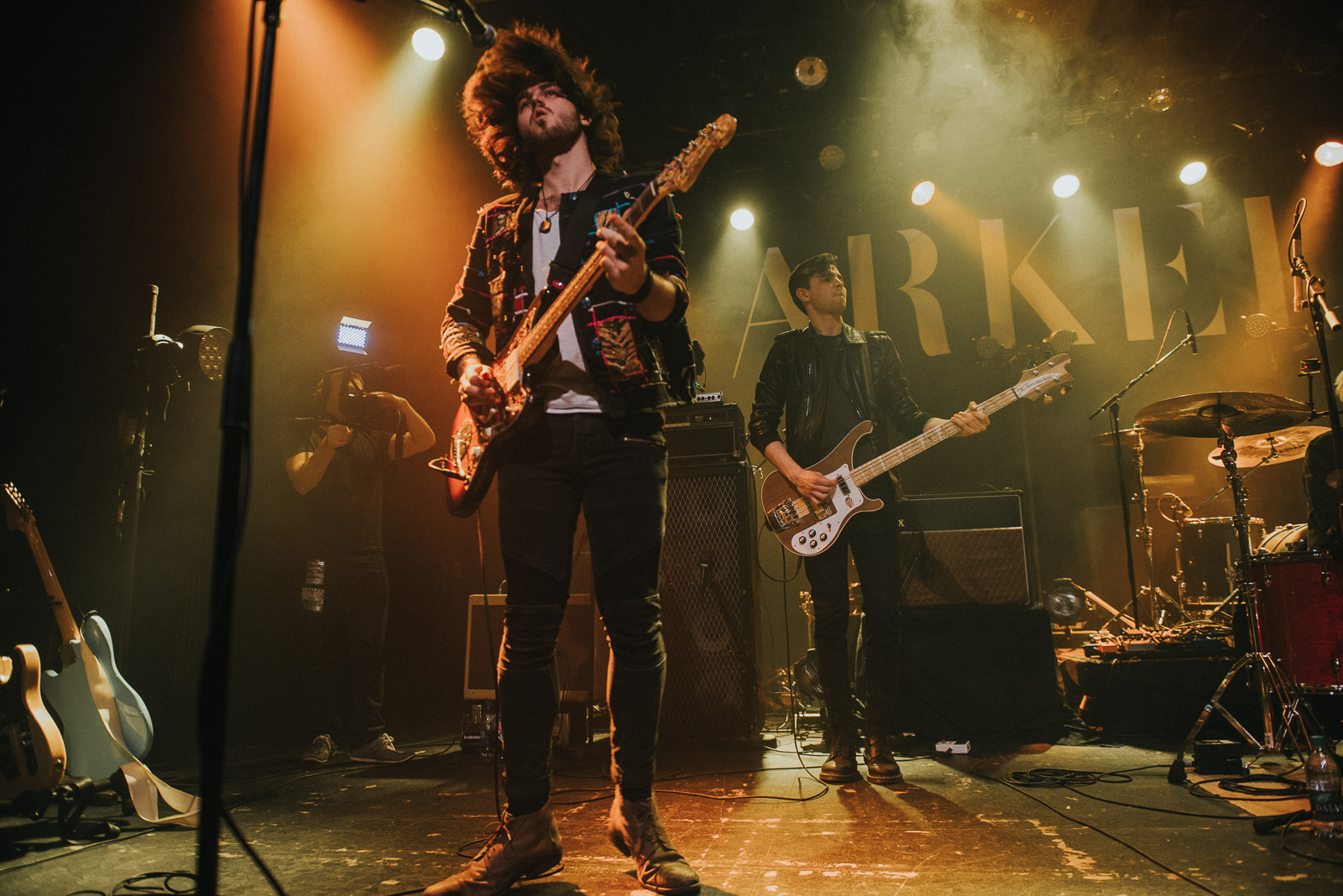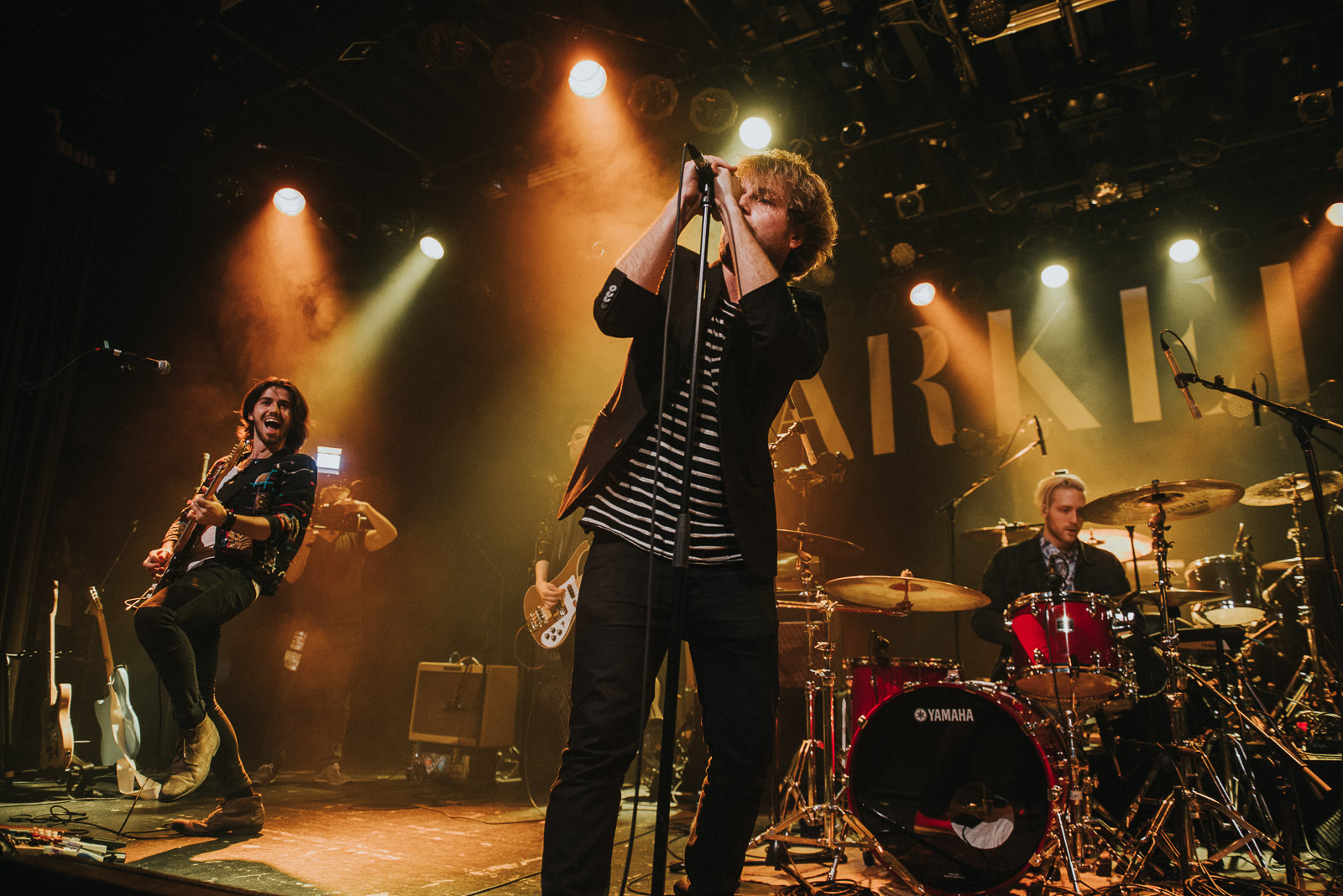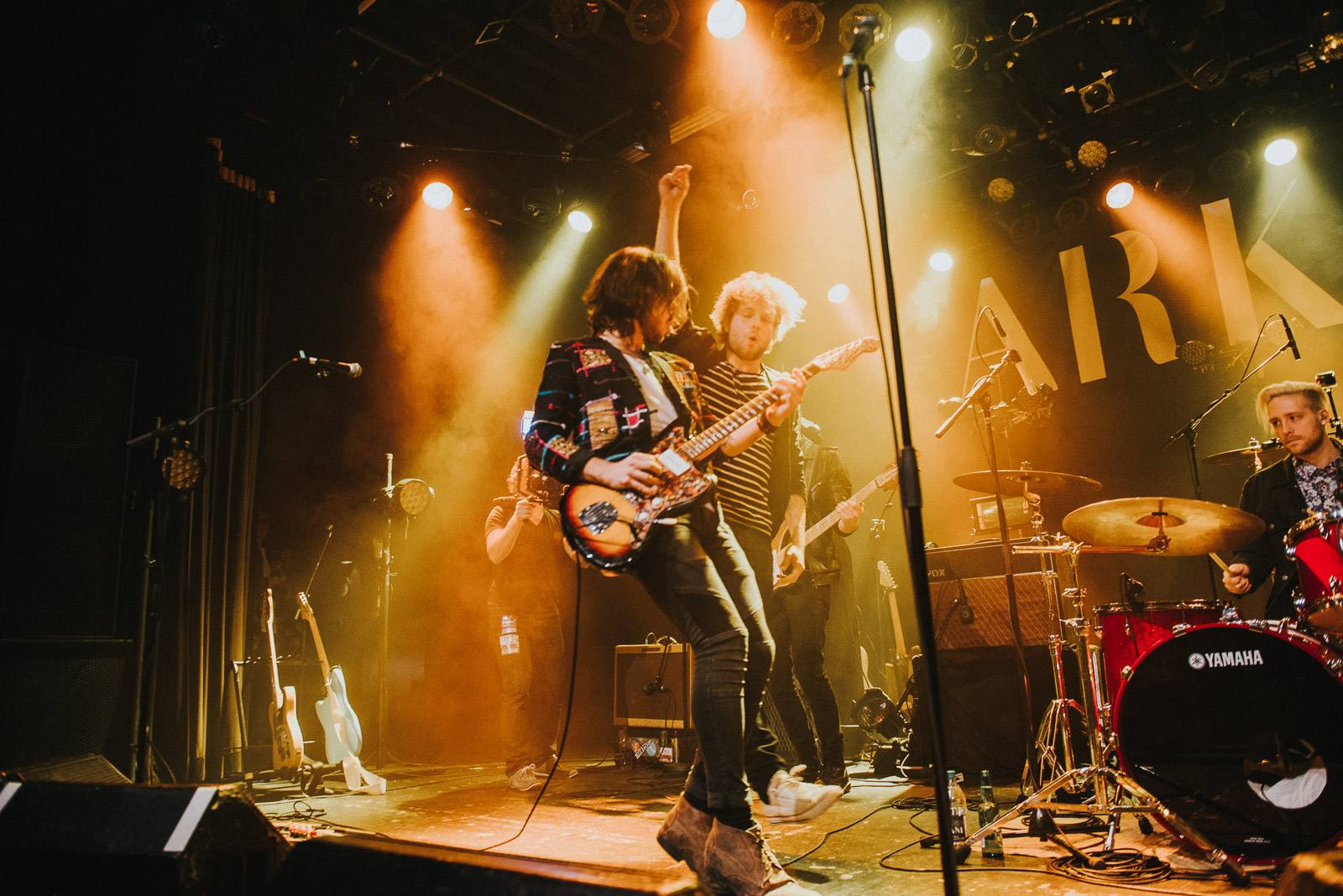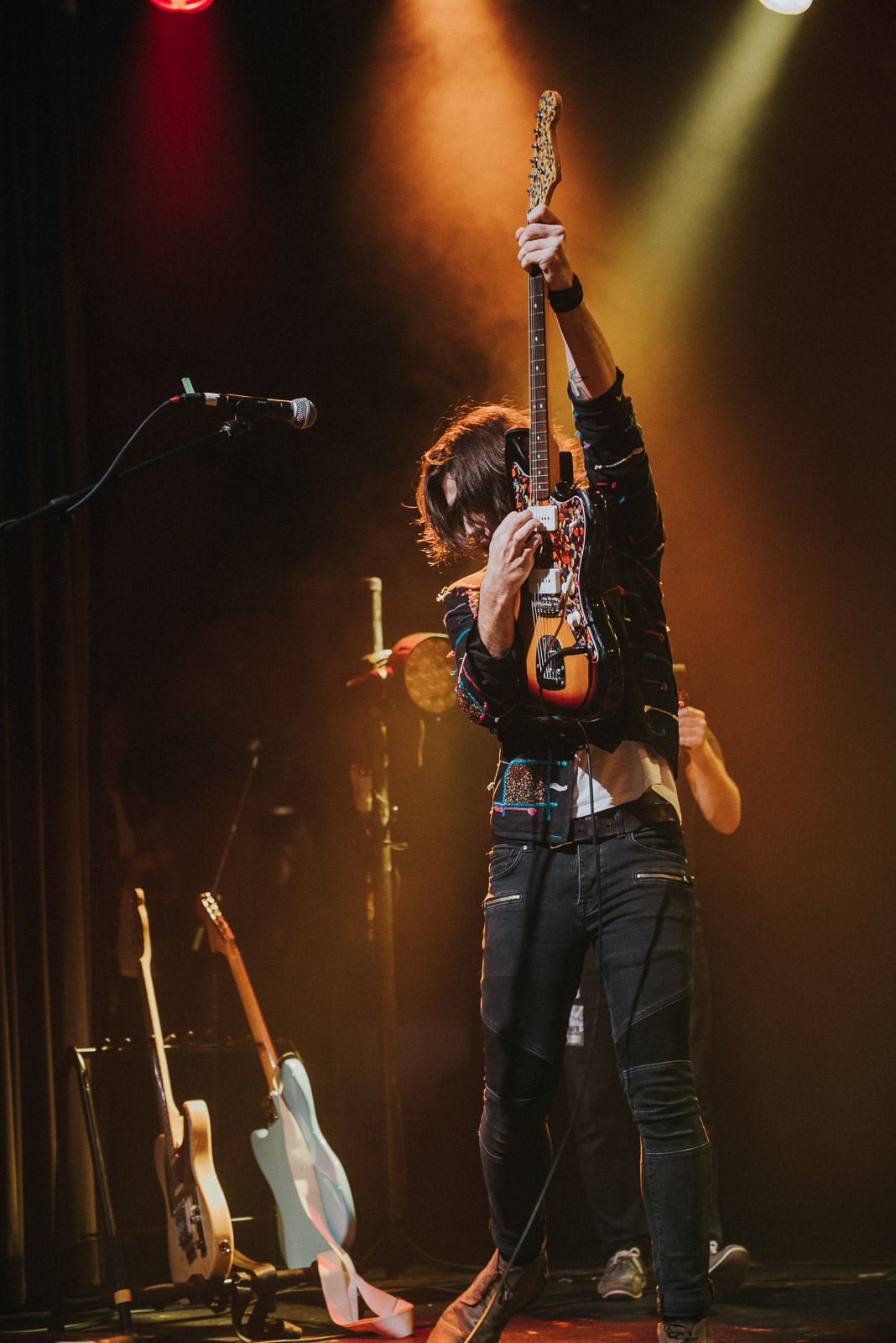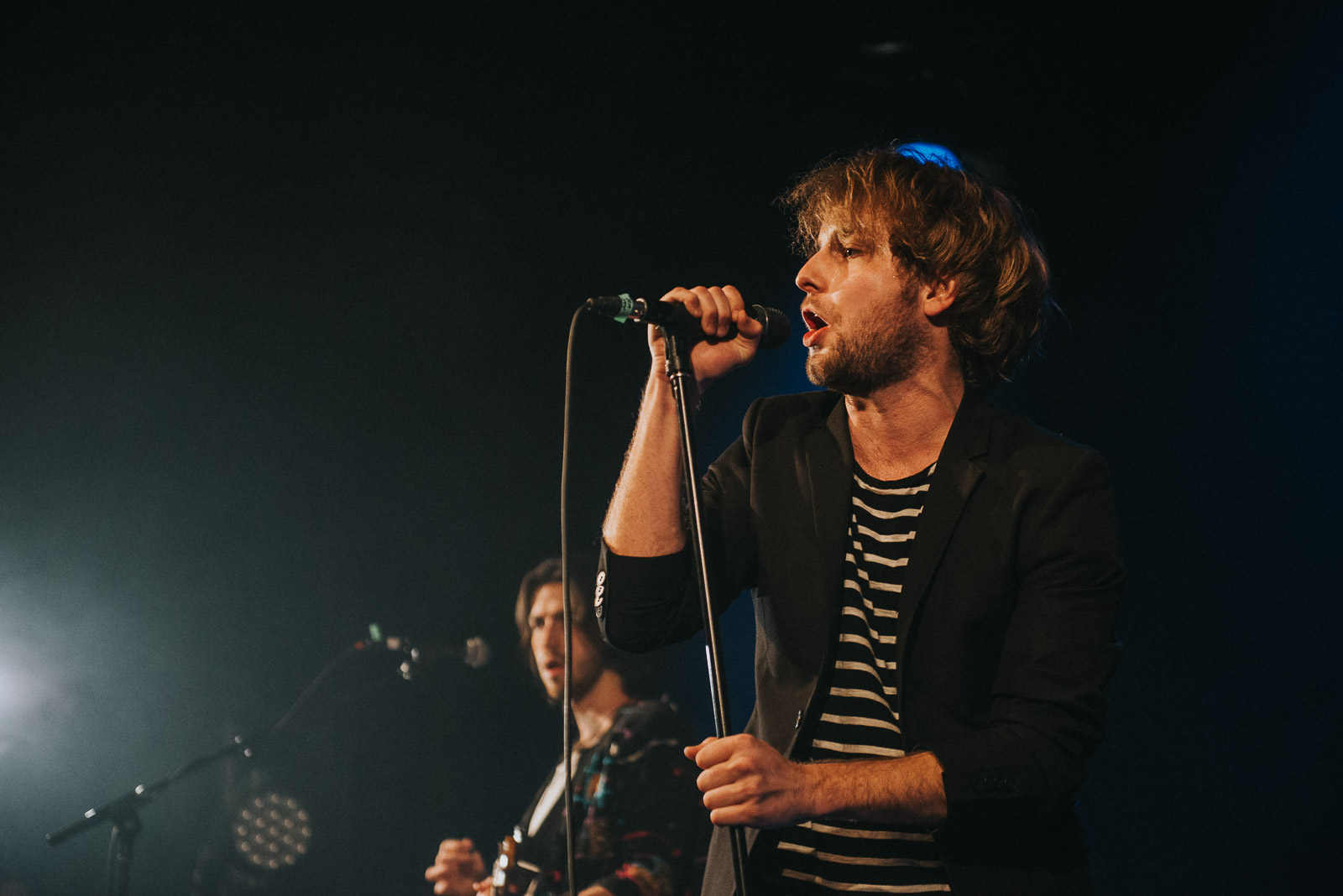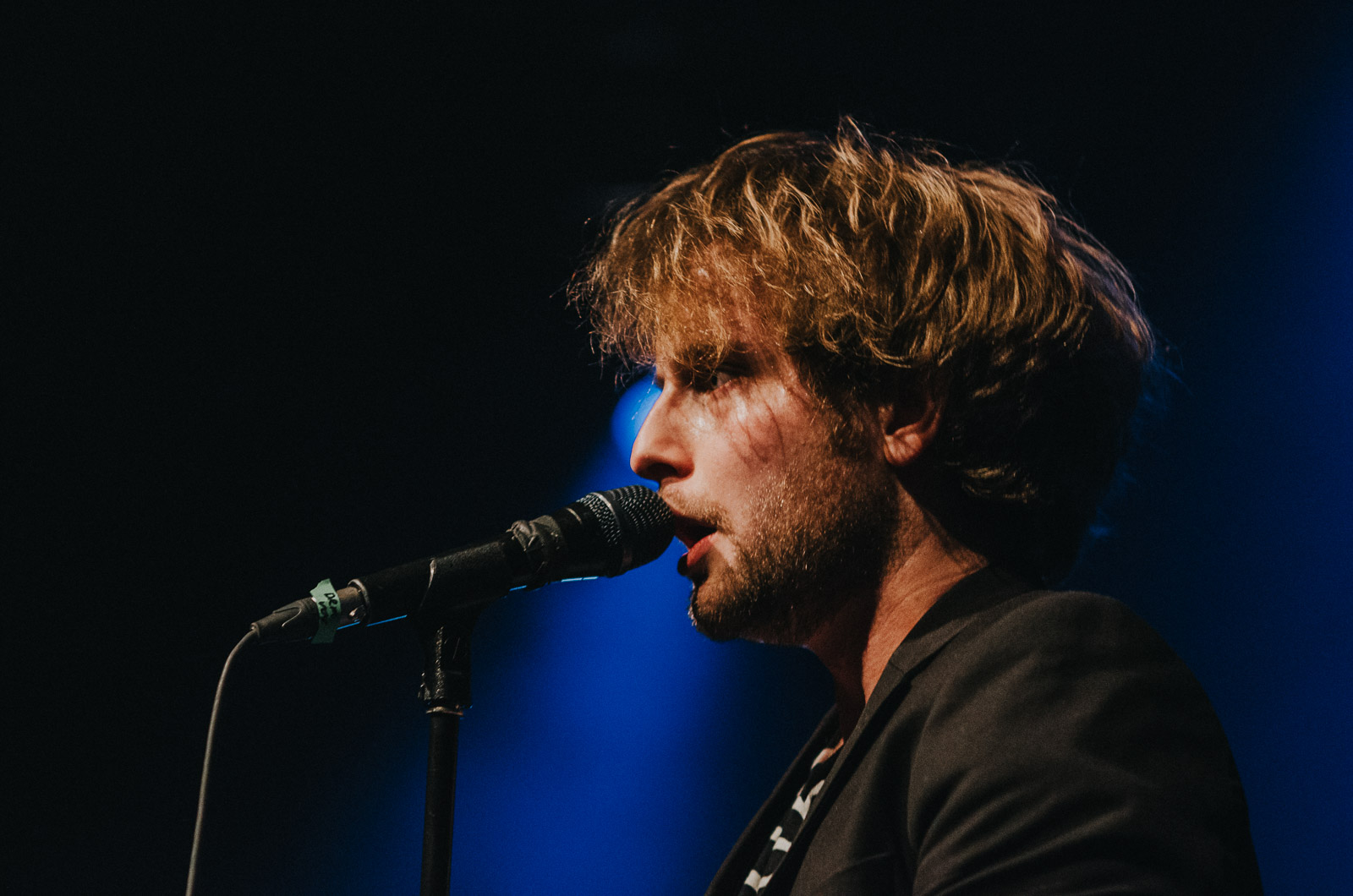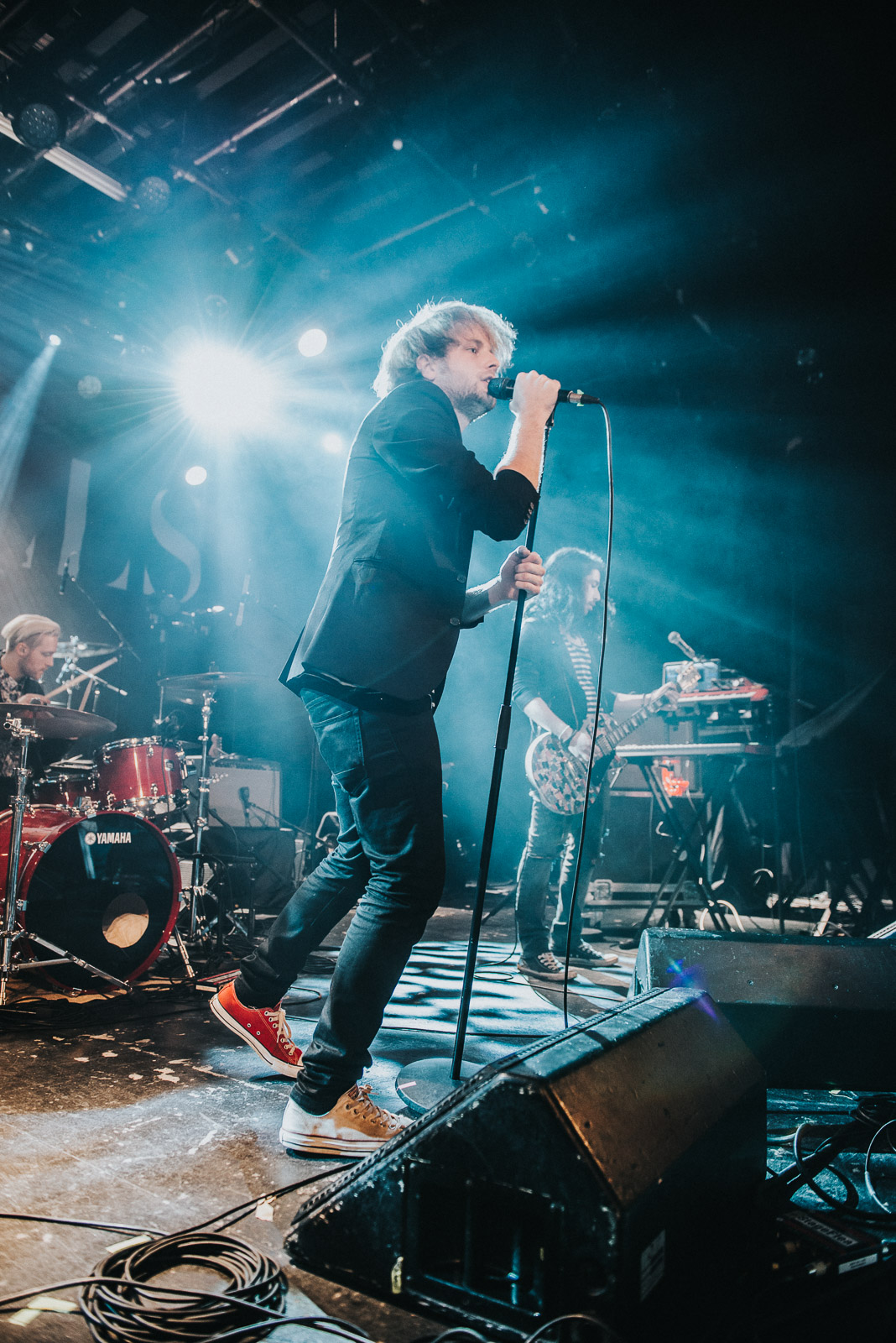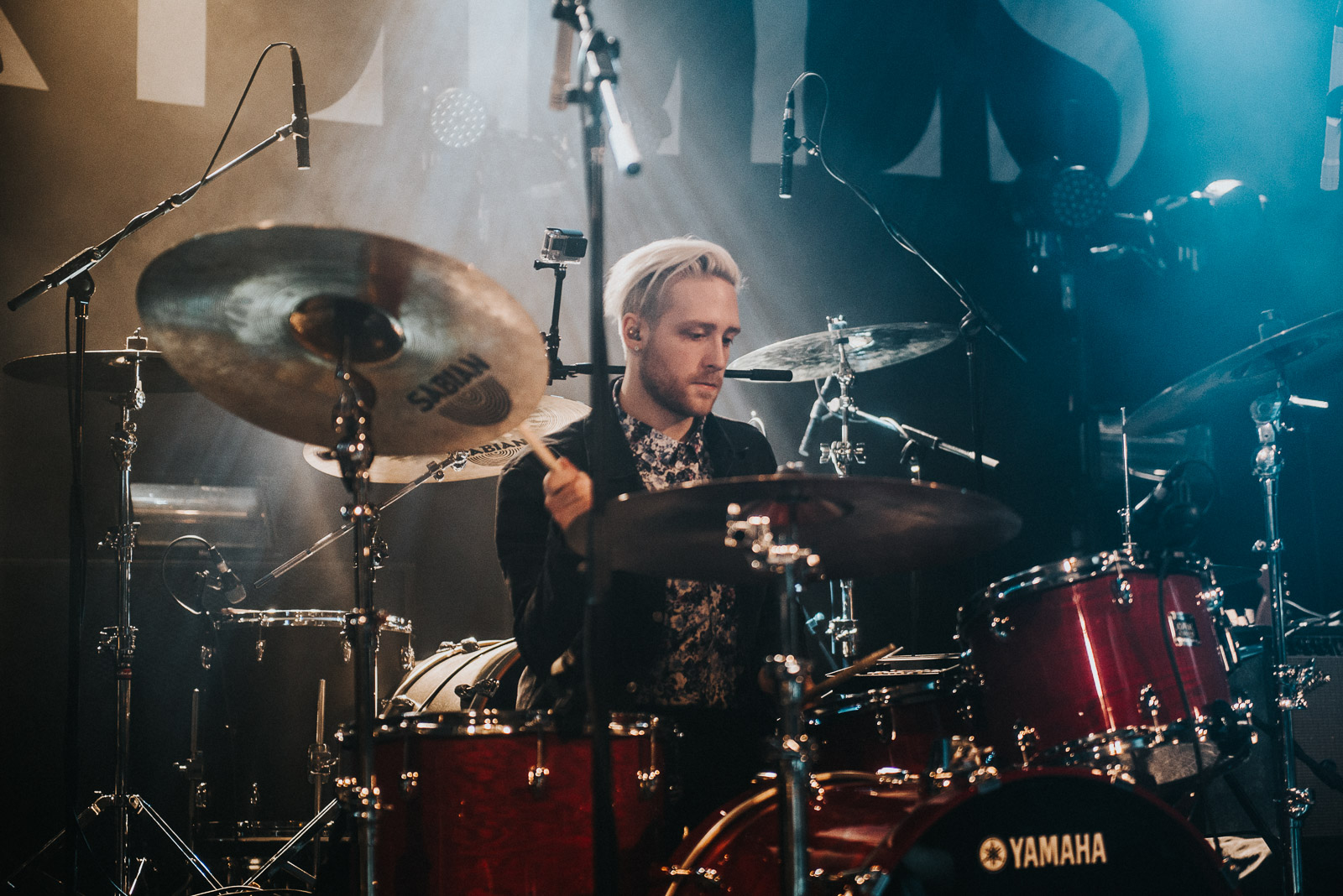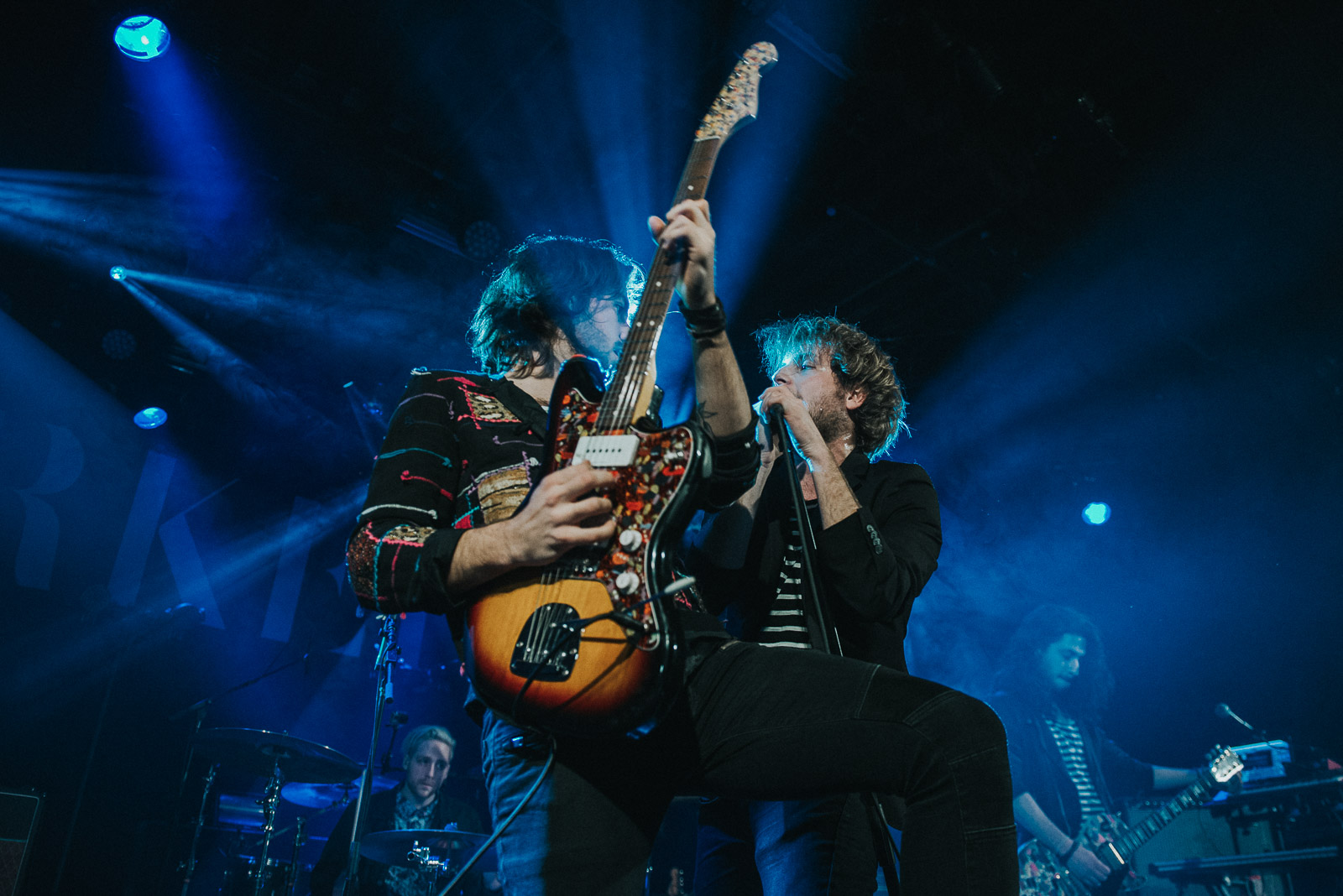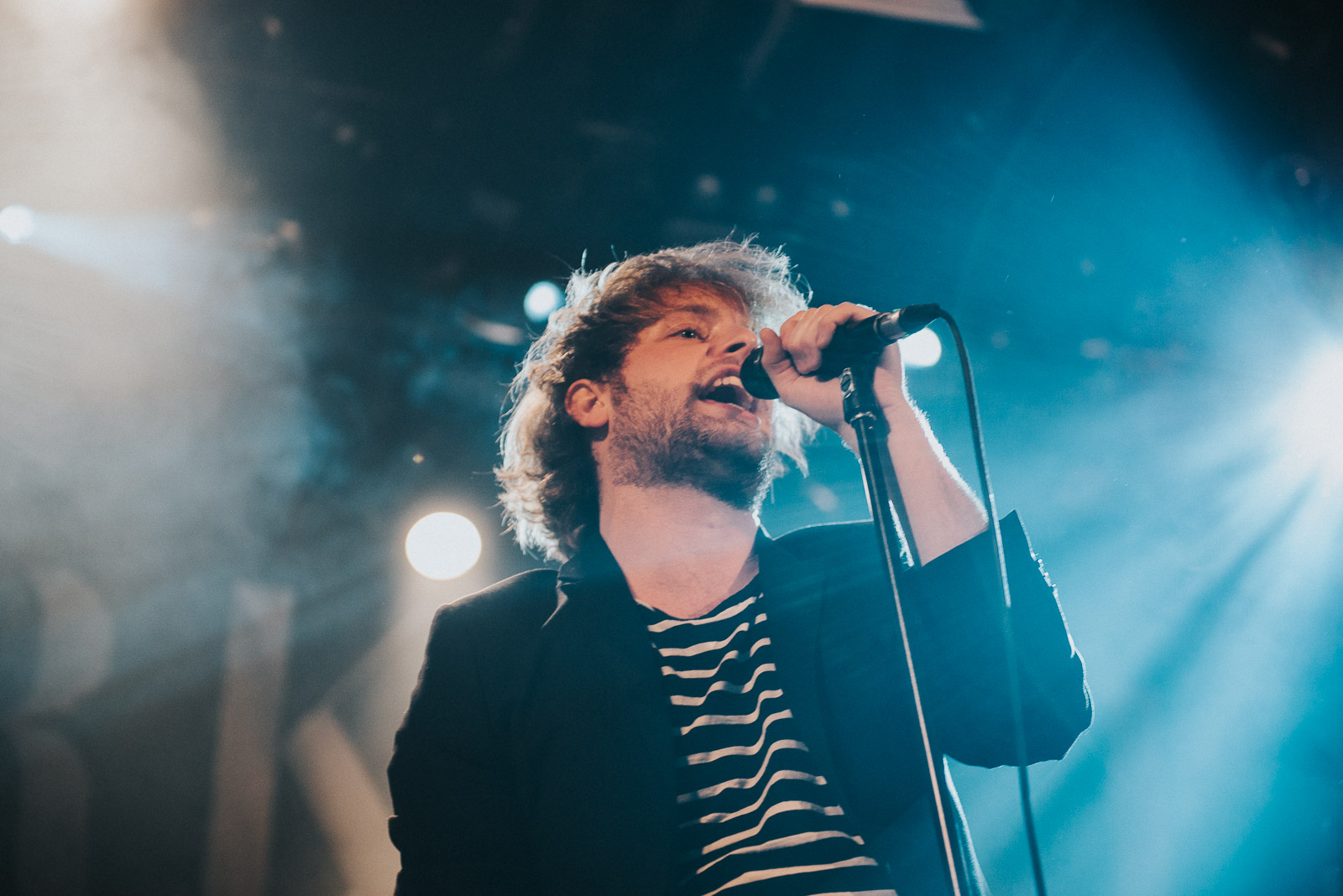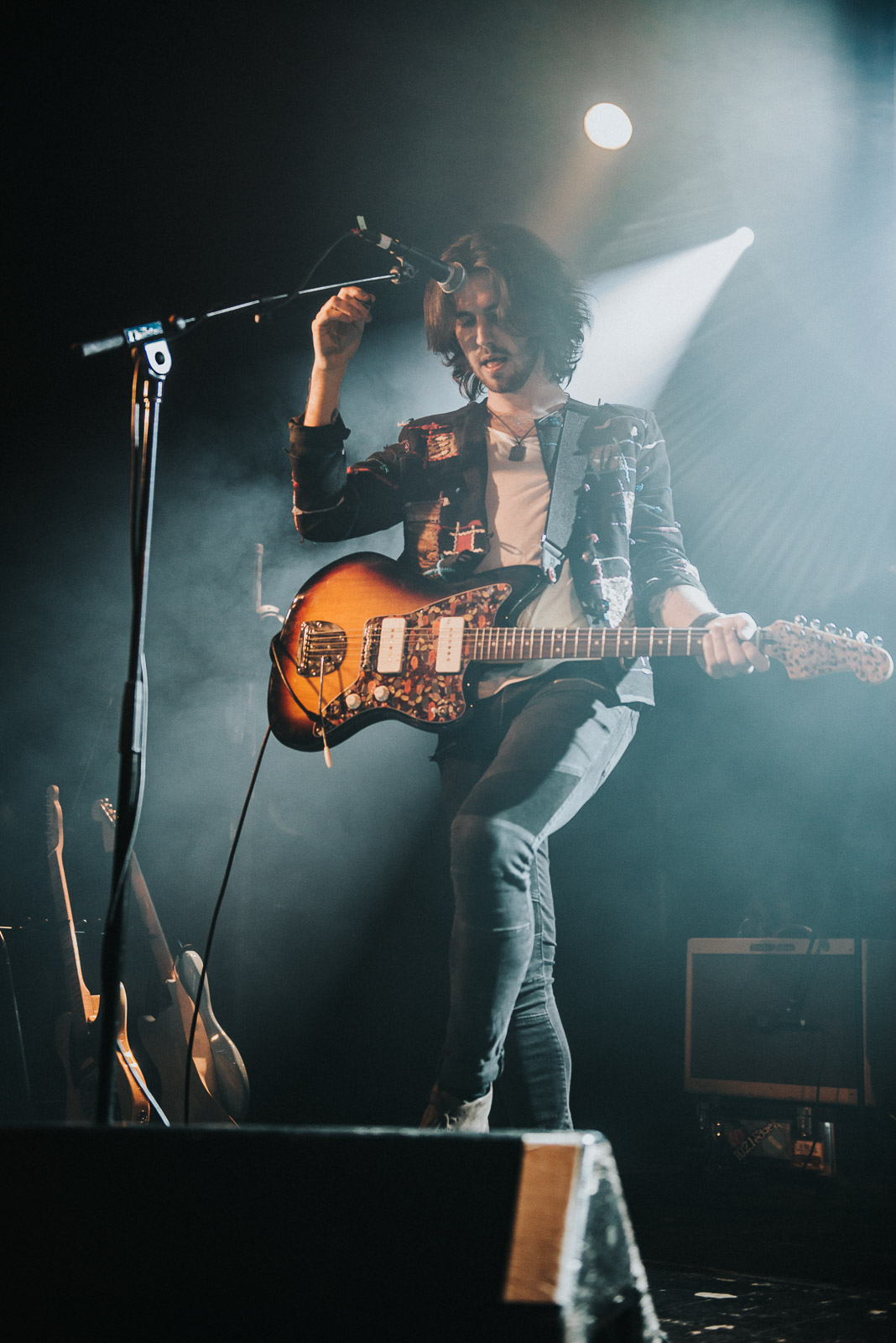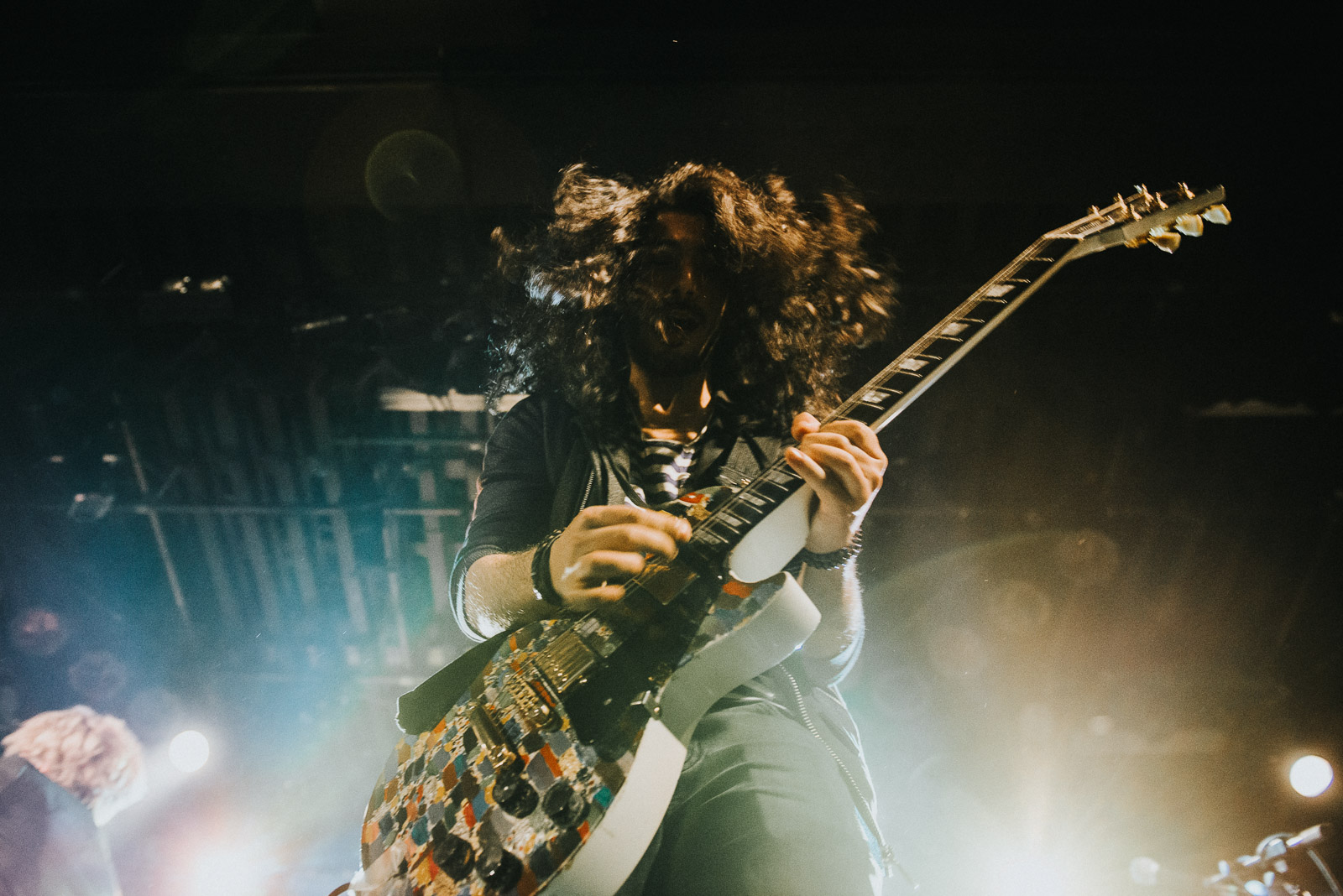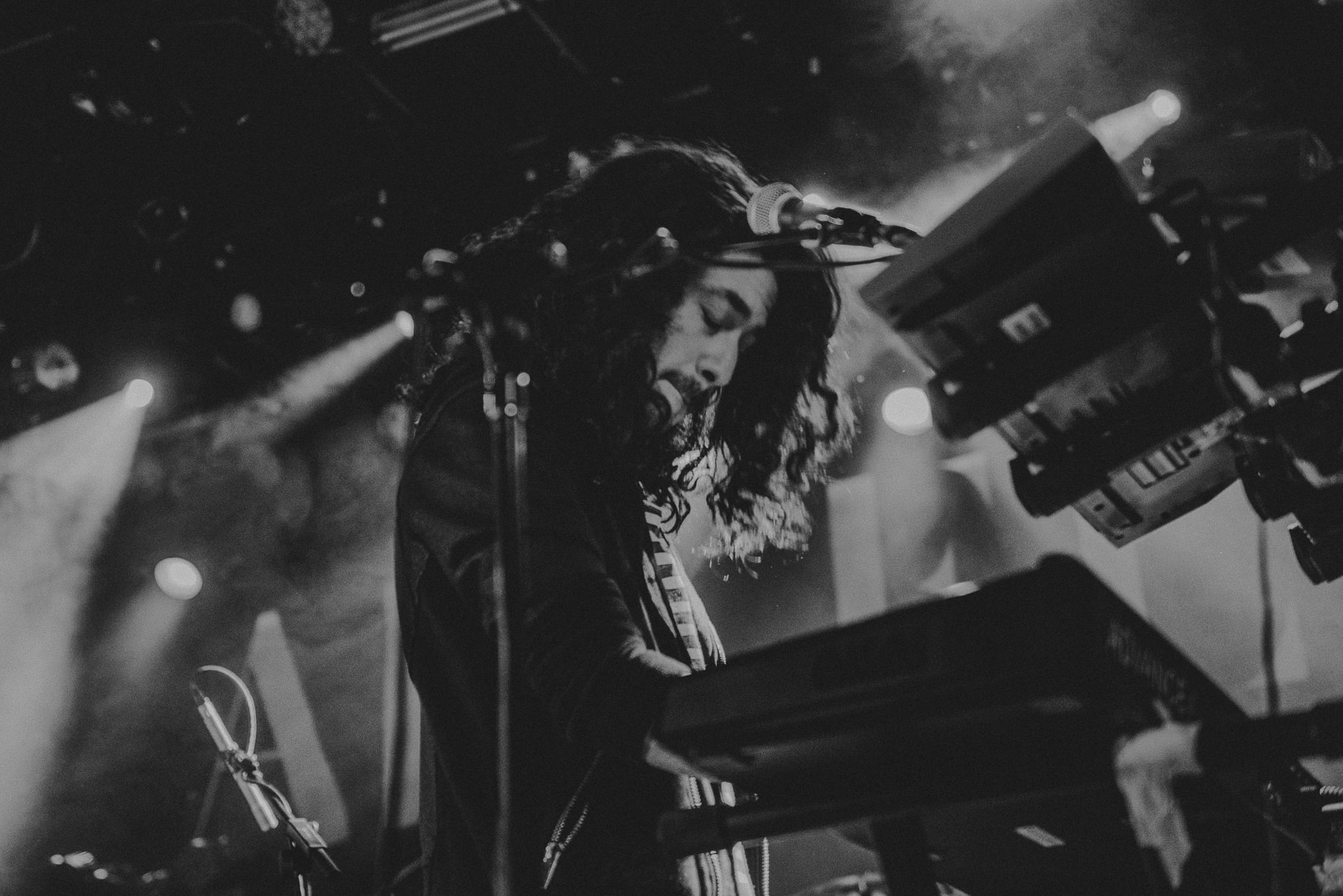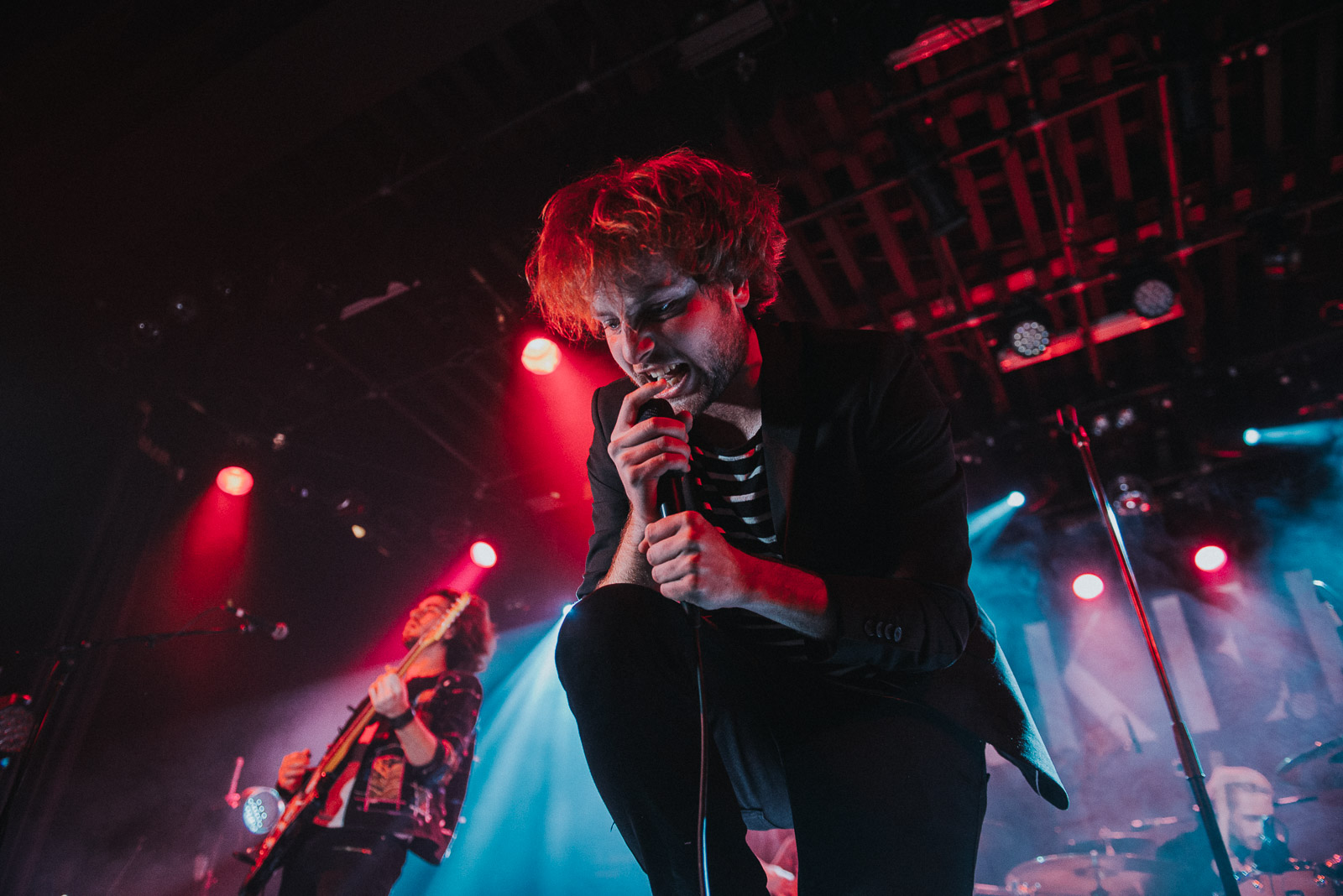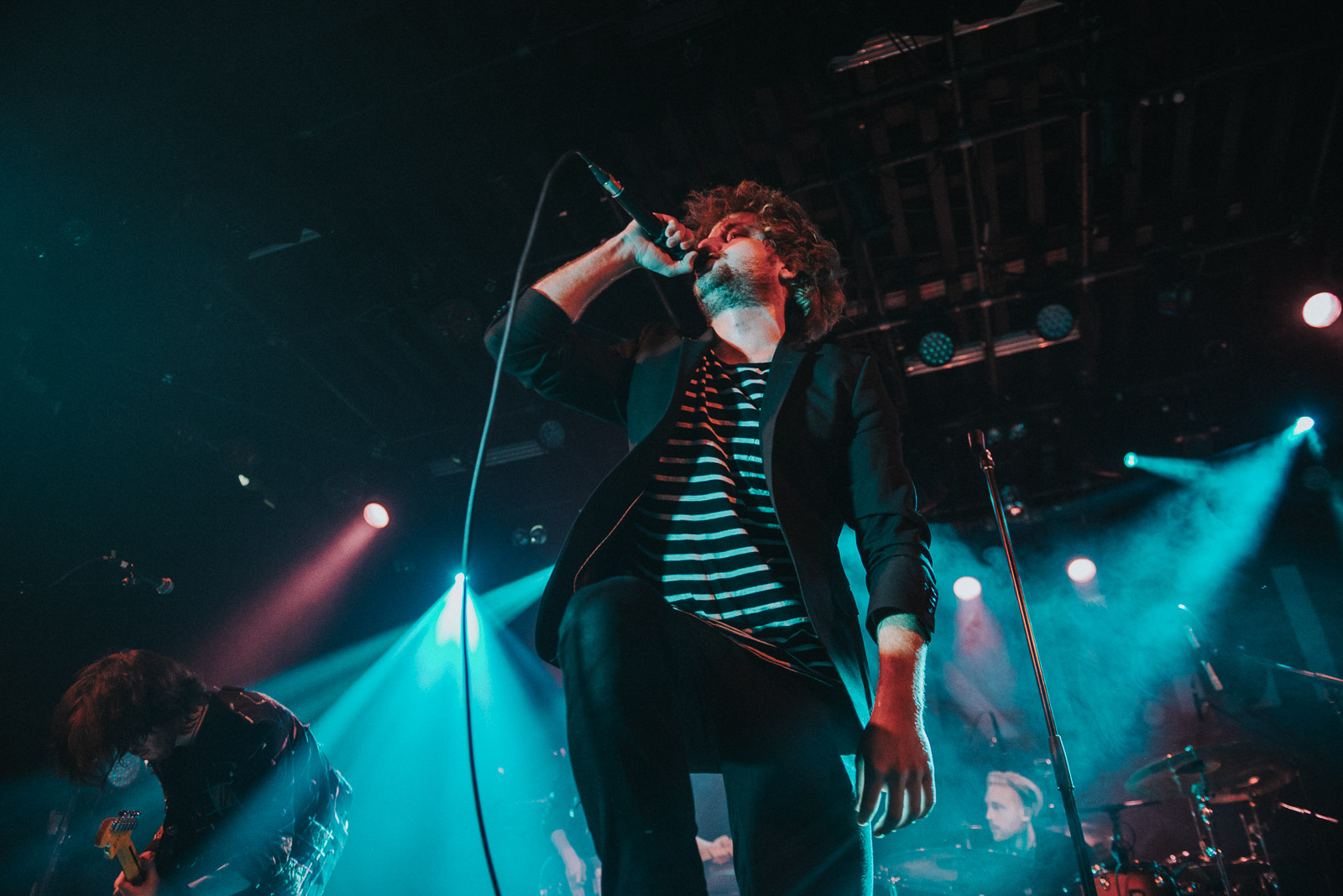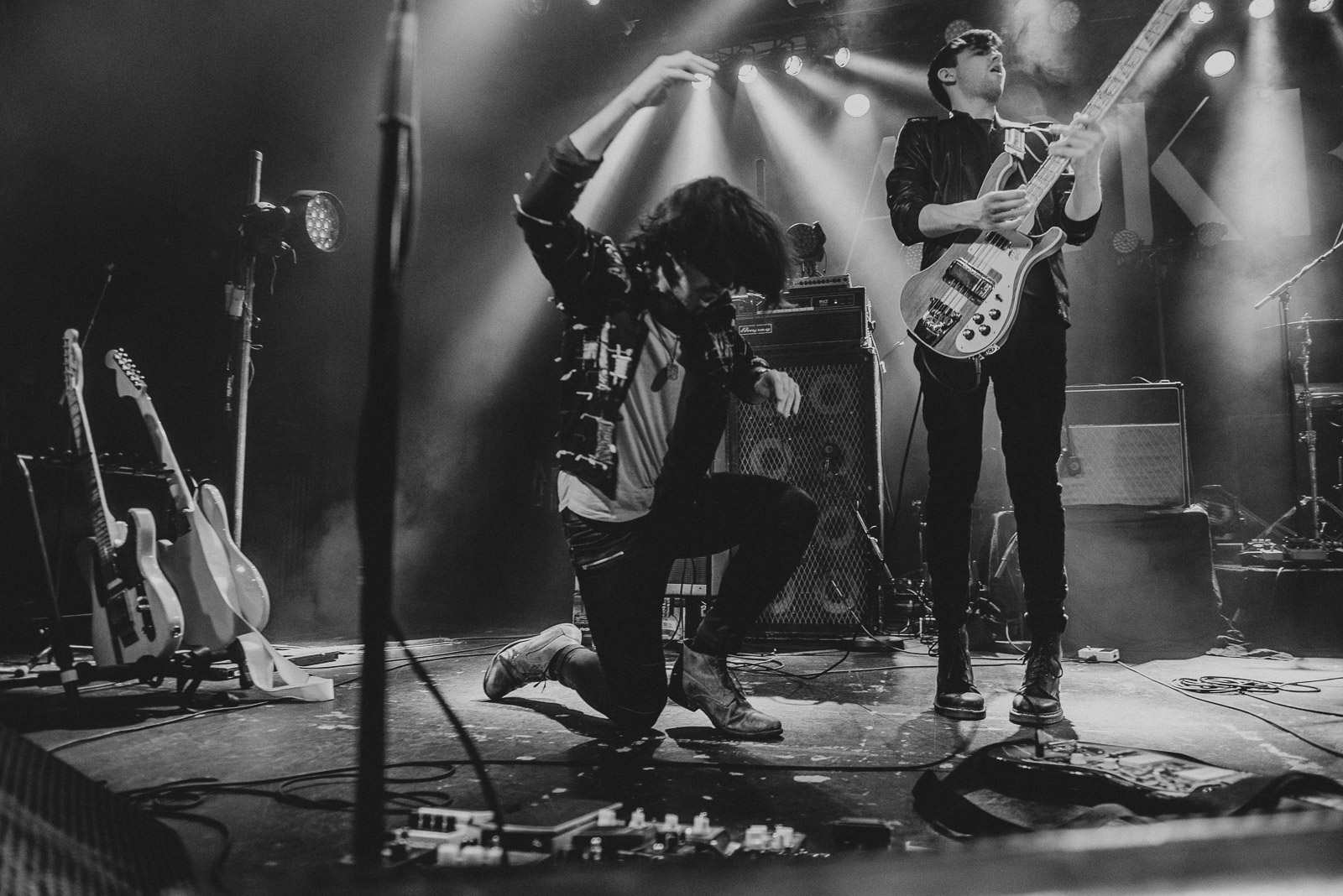 Dreamers, a trio from Brooklyn, describes themselves as "70s punk meets power-pop." Sharing the stage with acts such as Stone Temple Pilots and The 1975, they've gained attention from the likes of publications such as Billboard and SPIN magazine to much praise. Their act was much more mellow than that of Modern Space's but had the audience in such a trance - almost hypnotic in nature.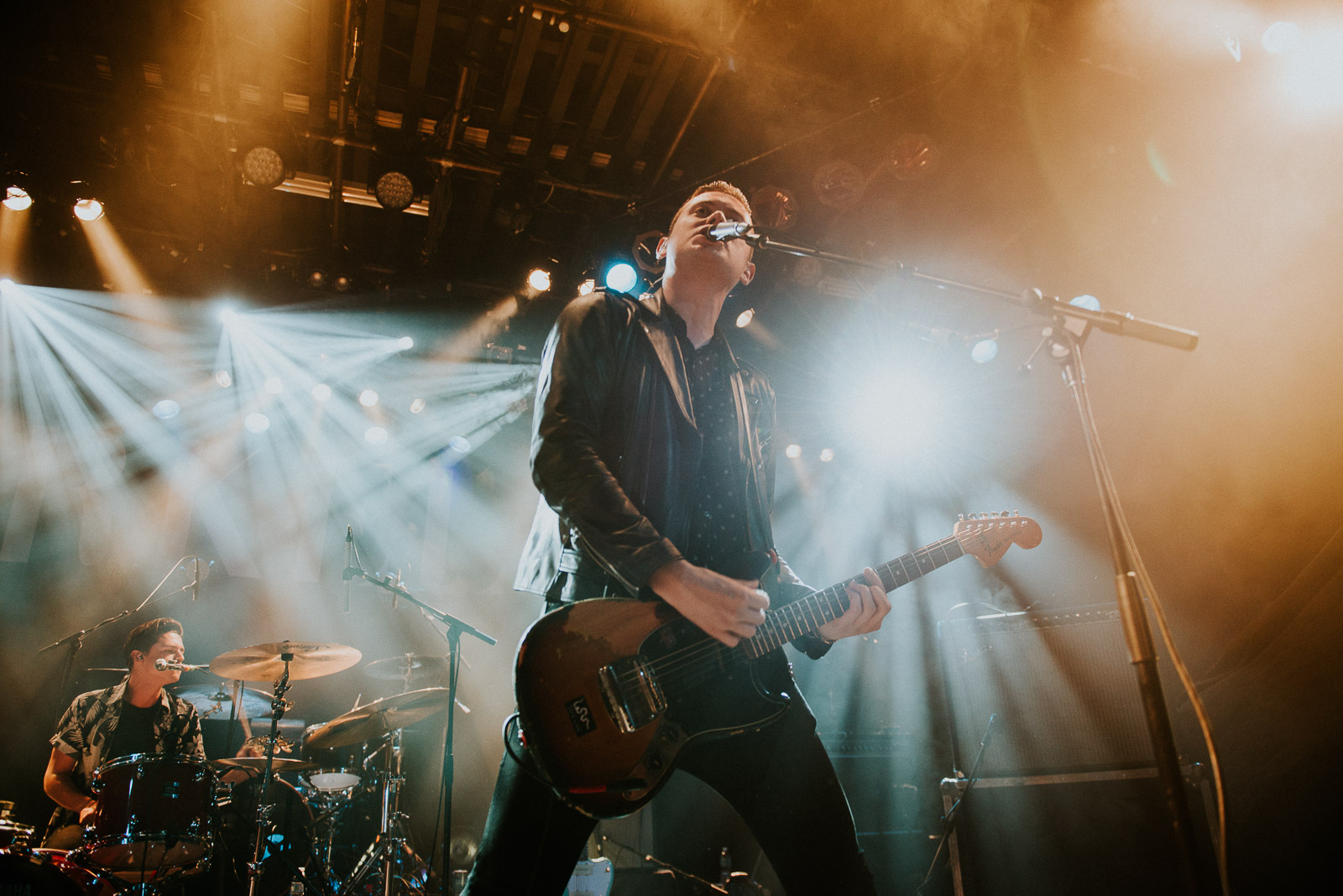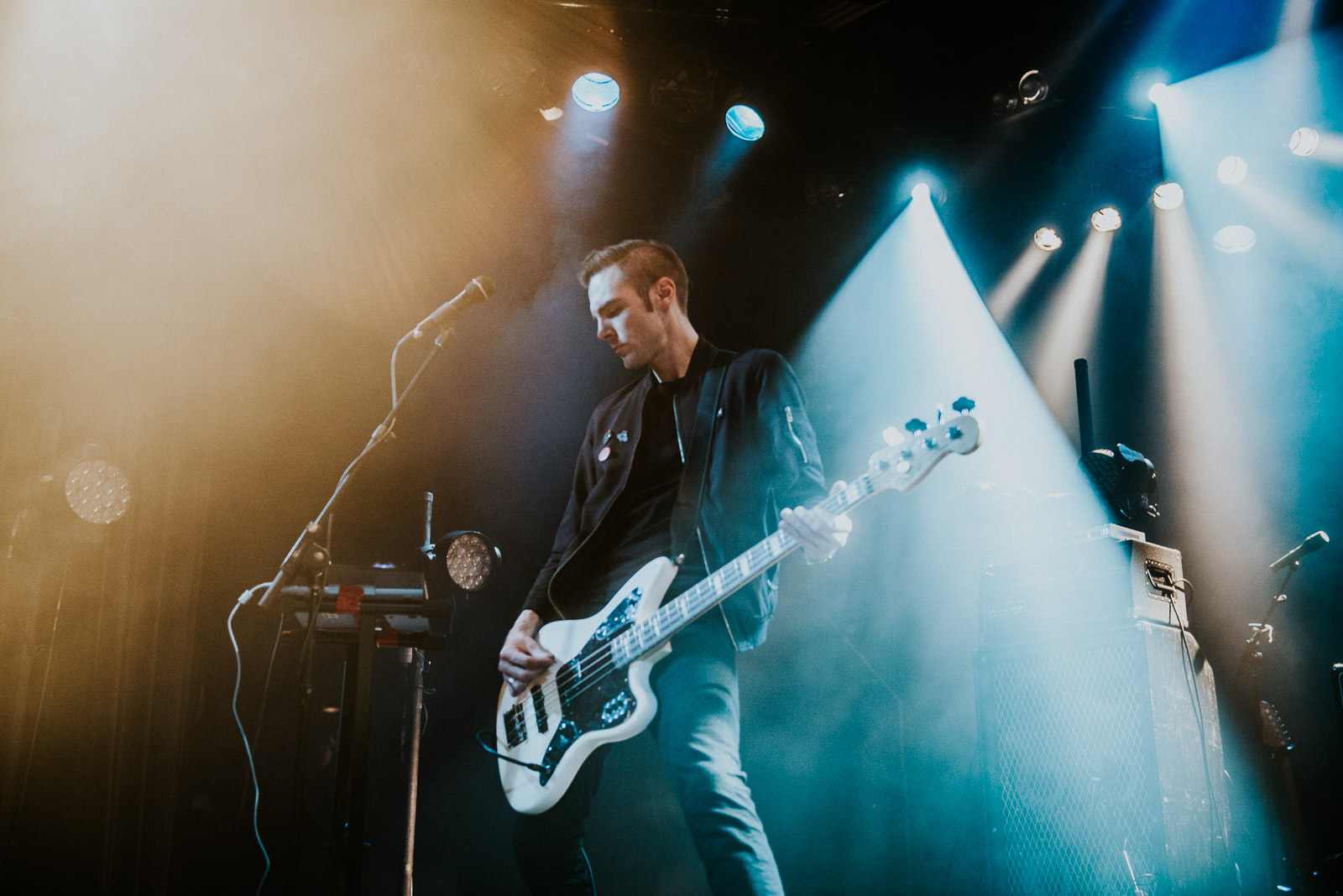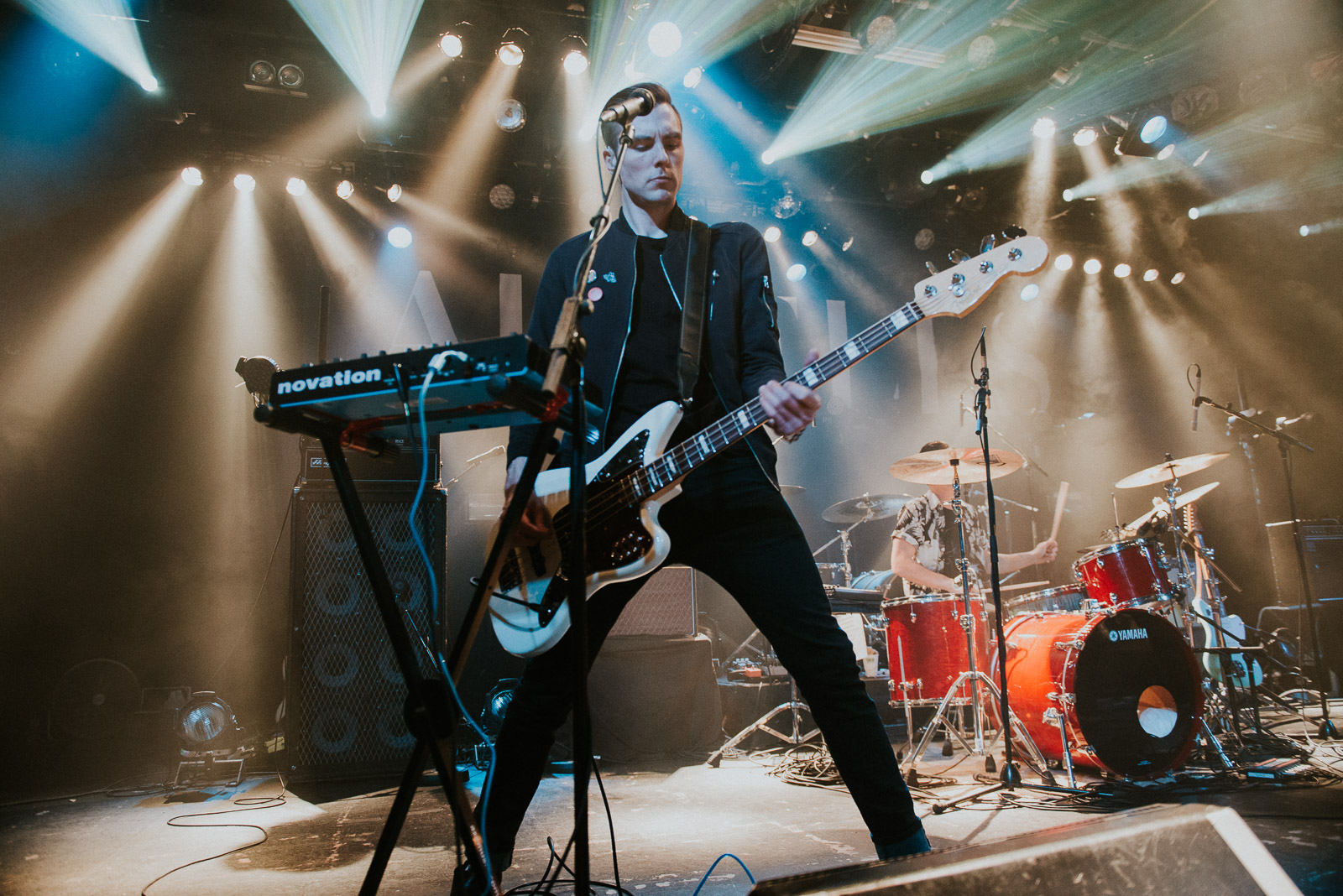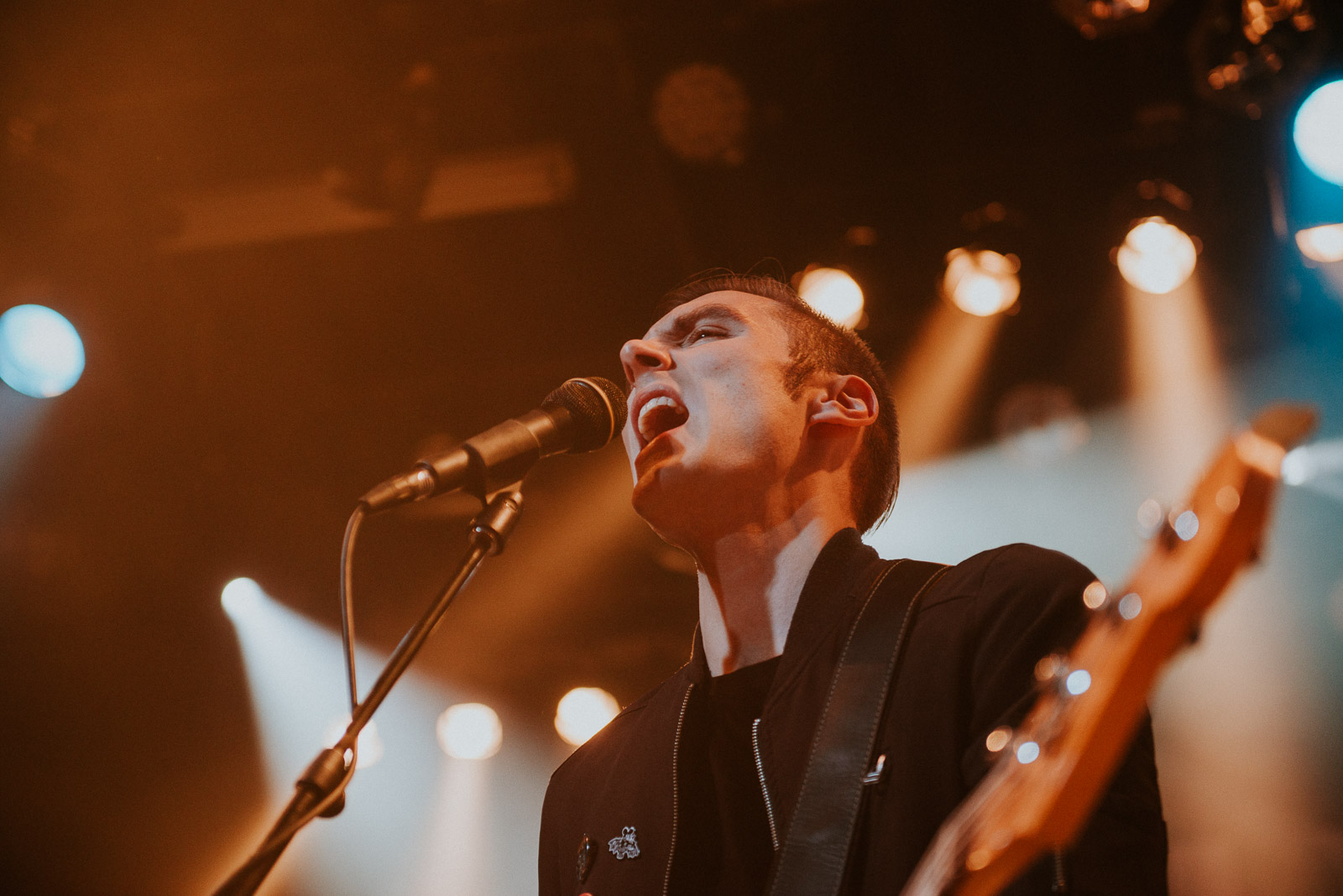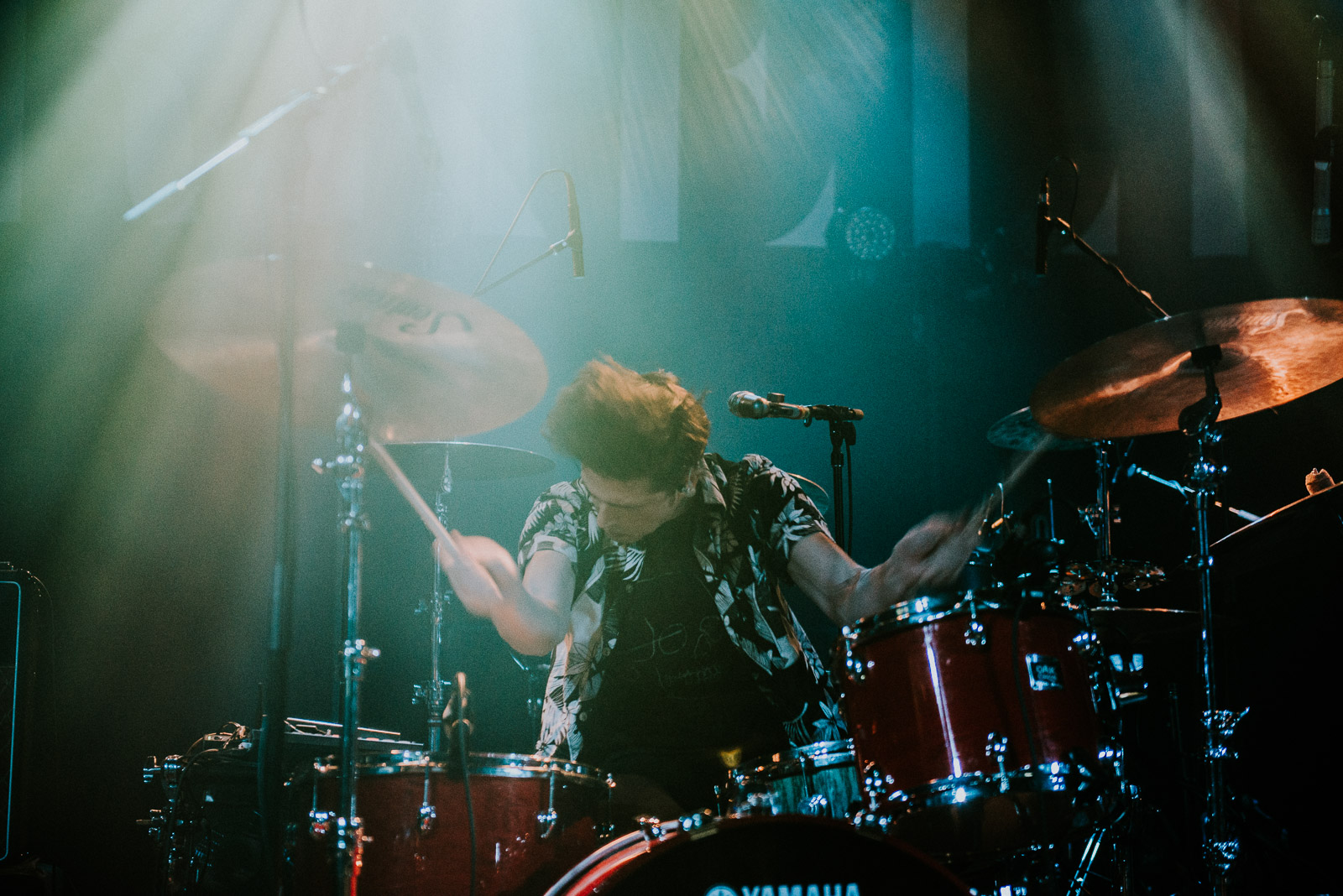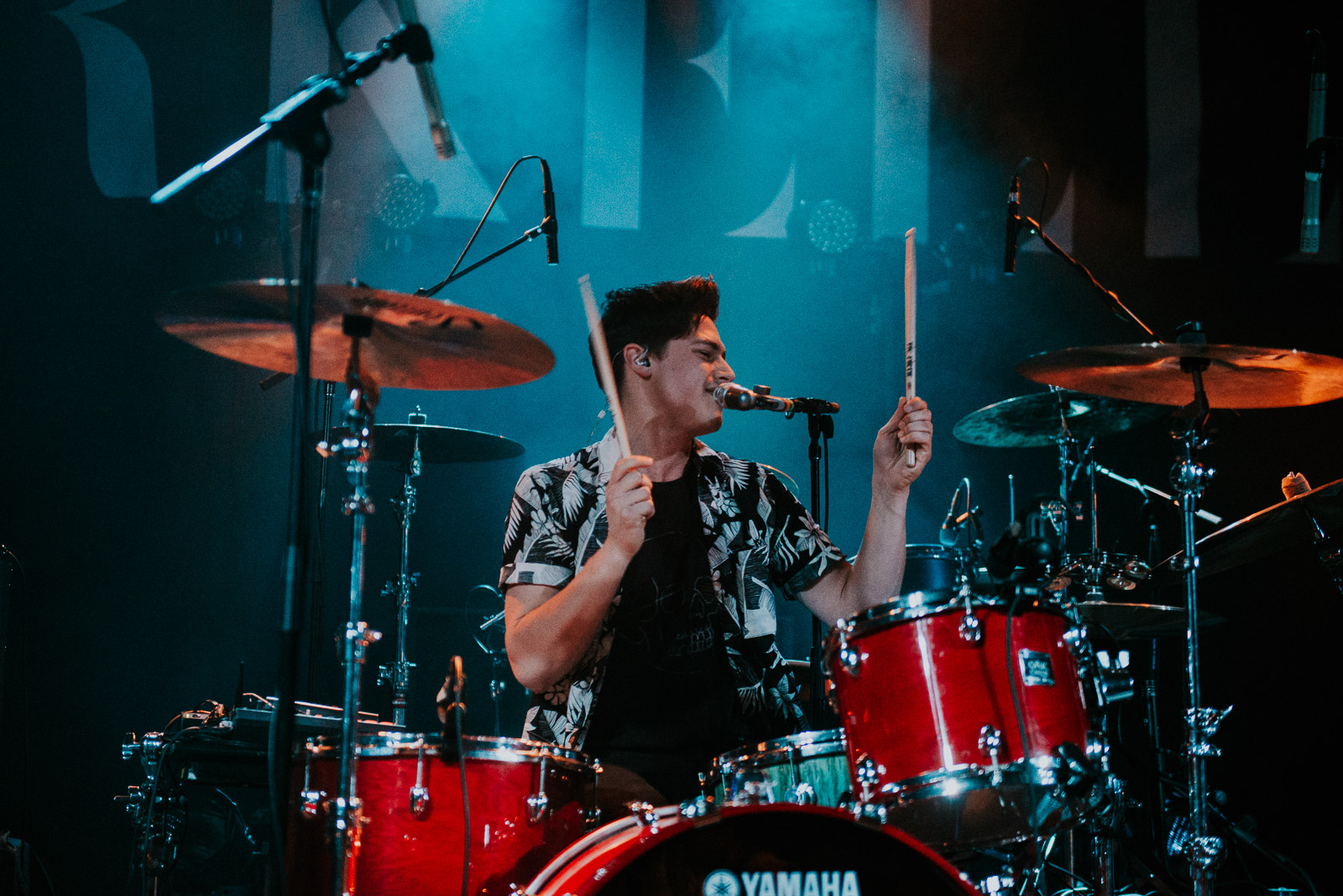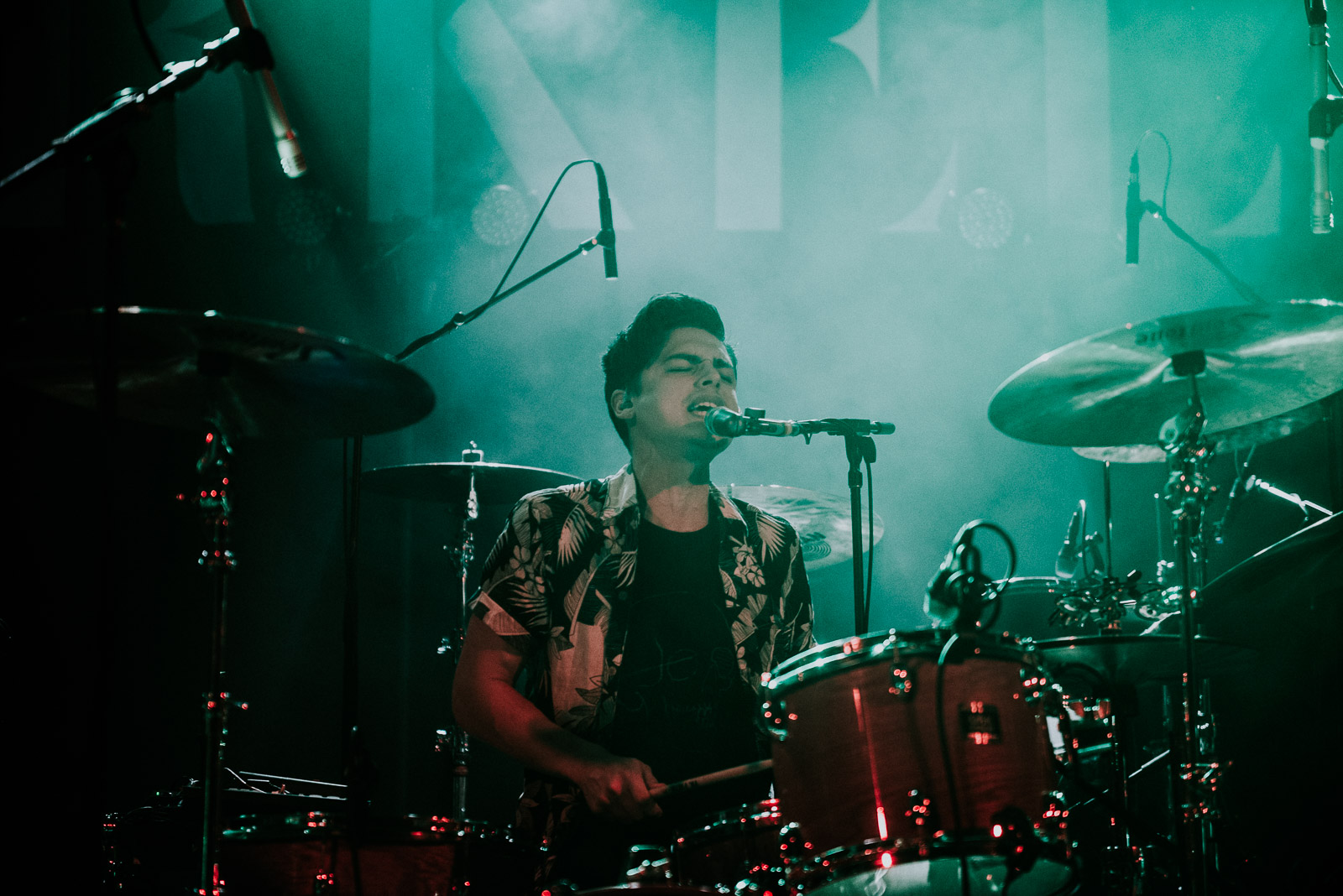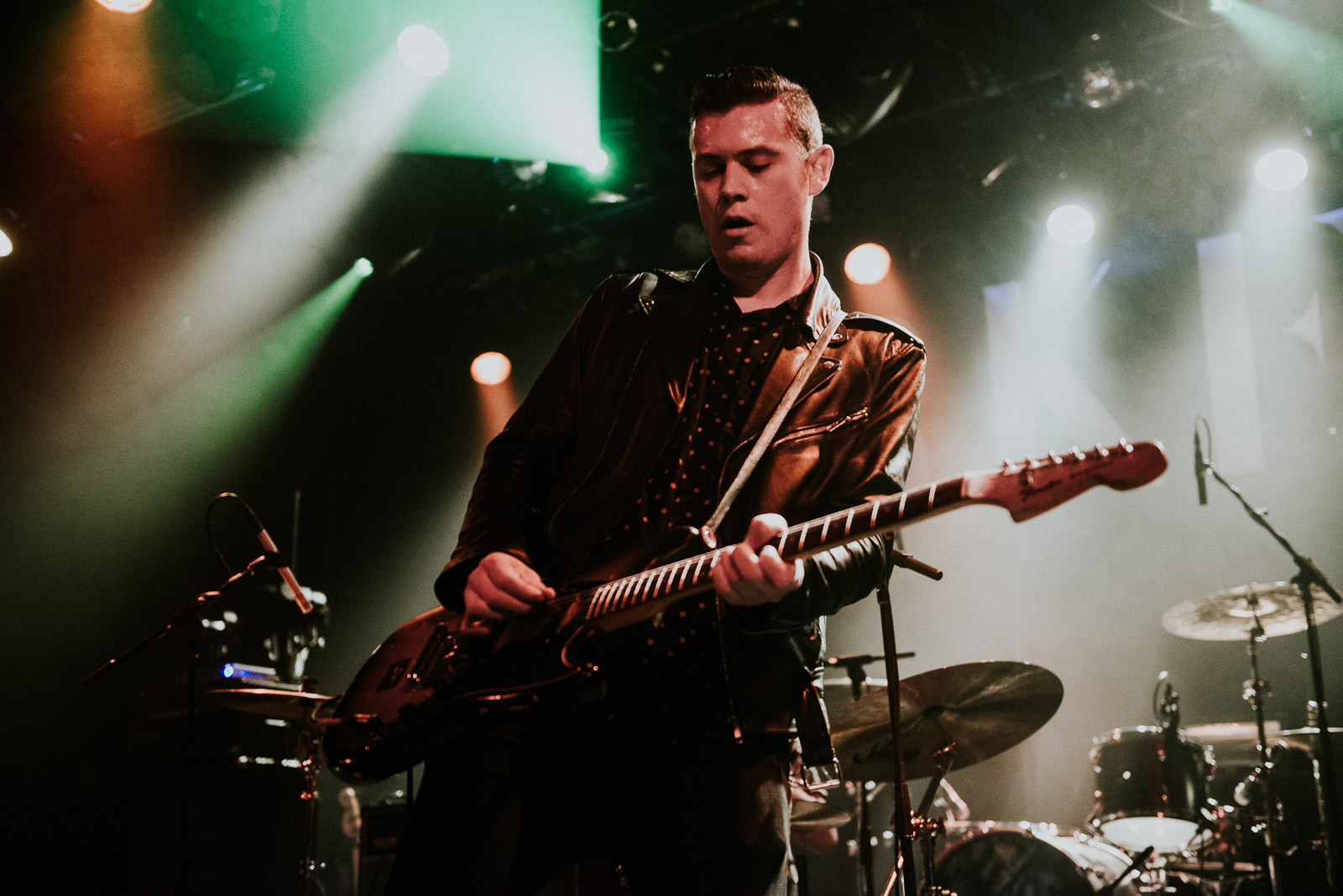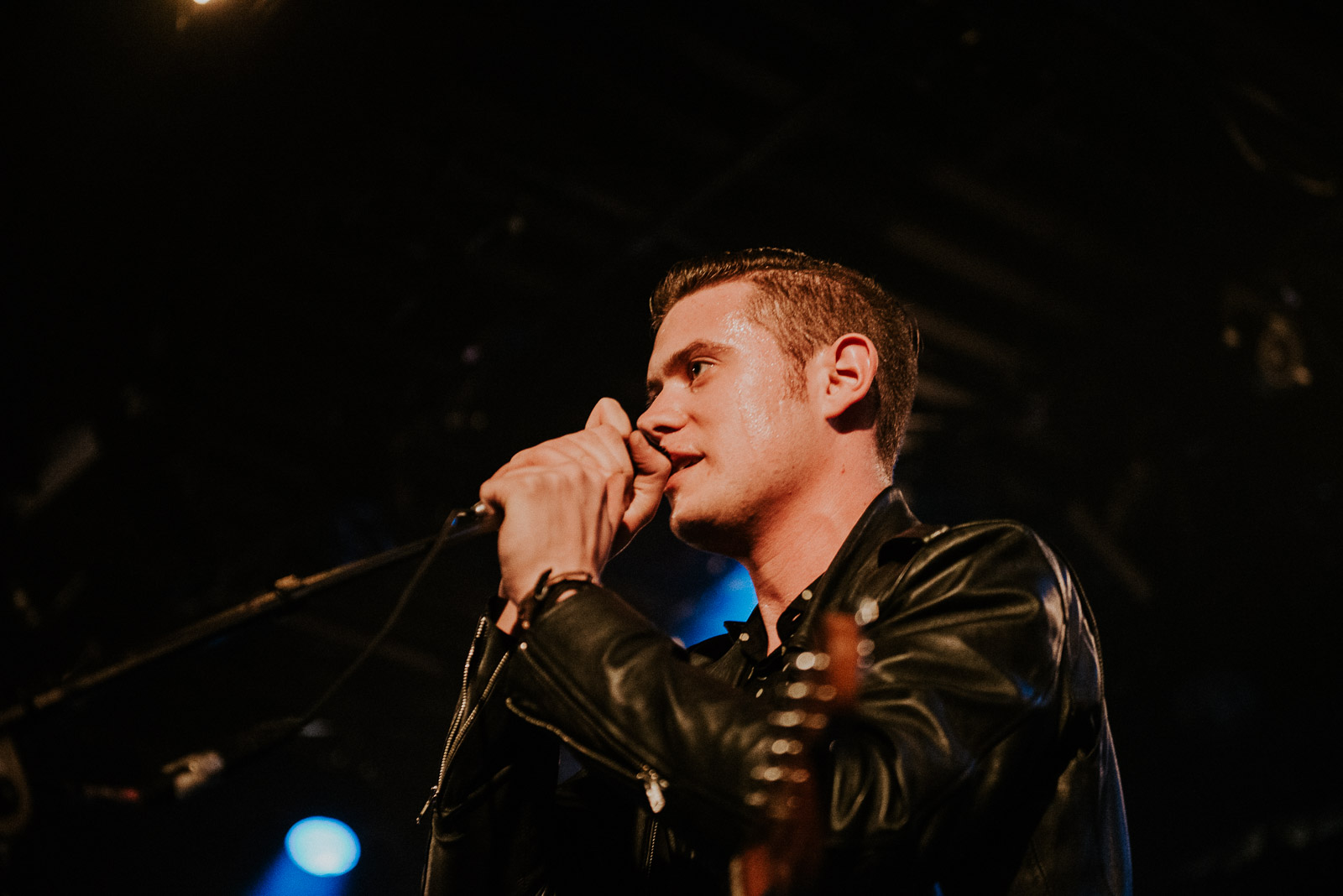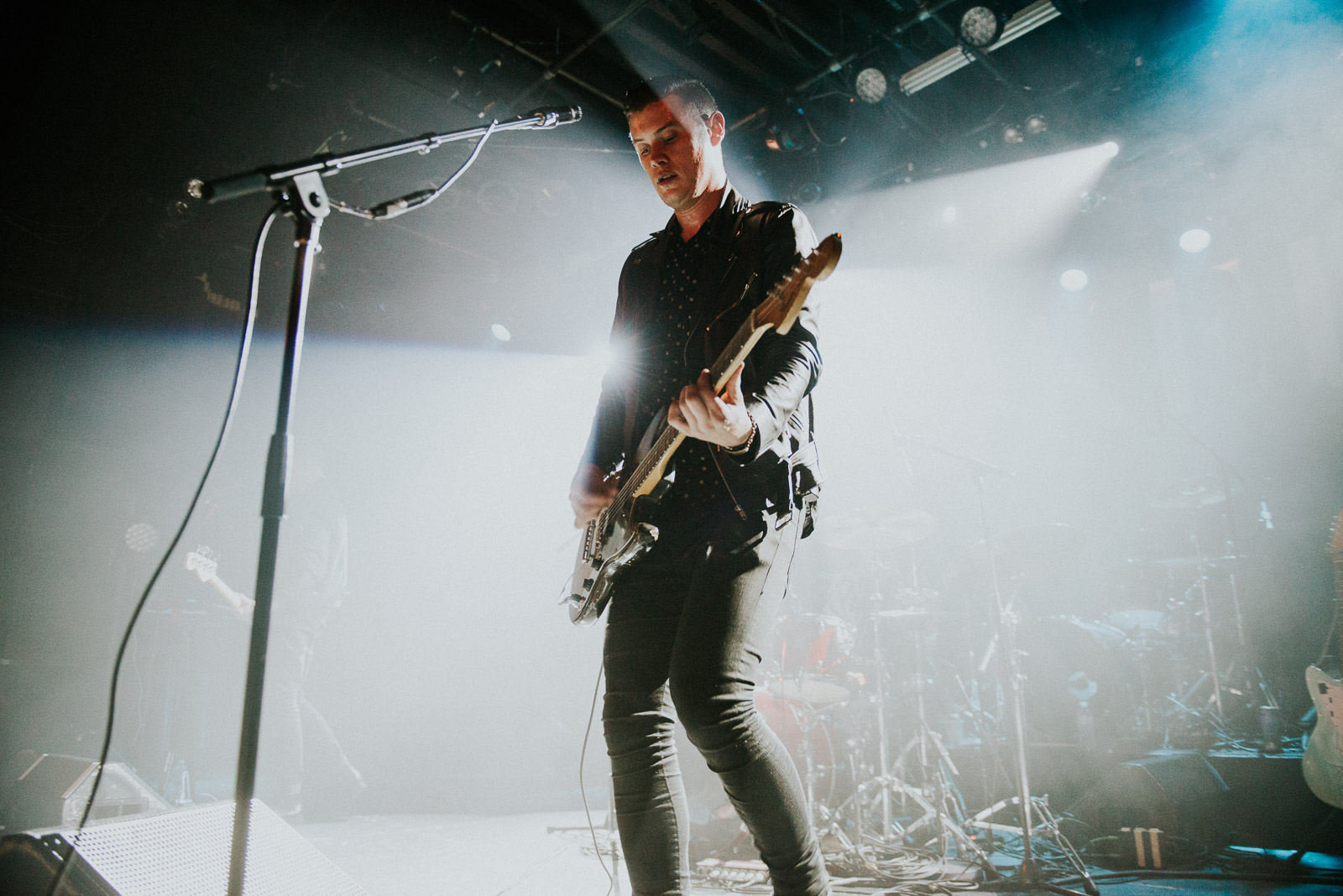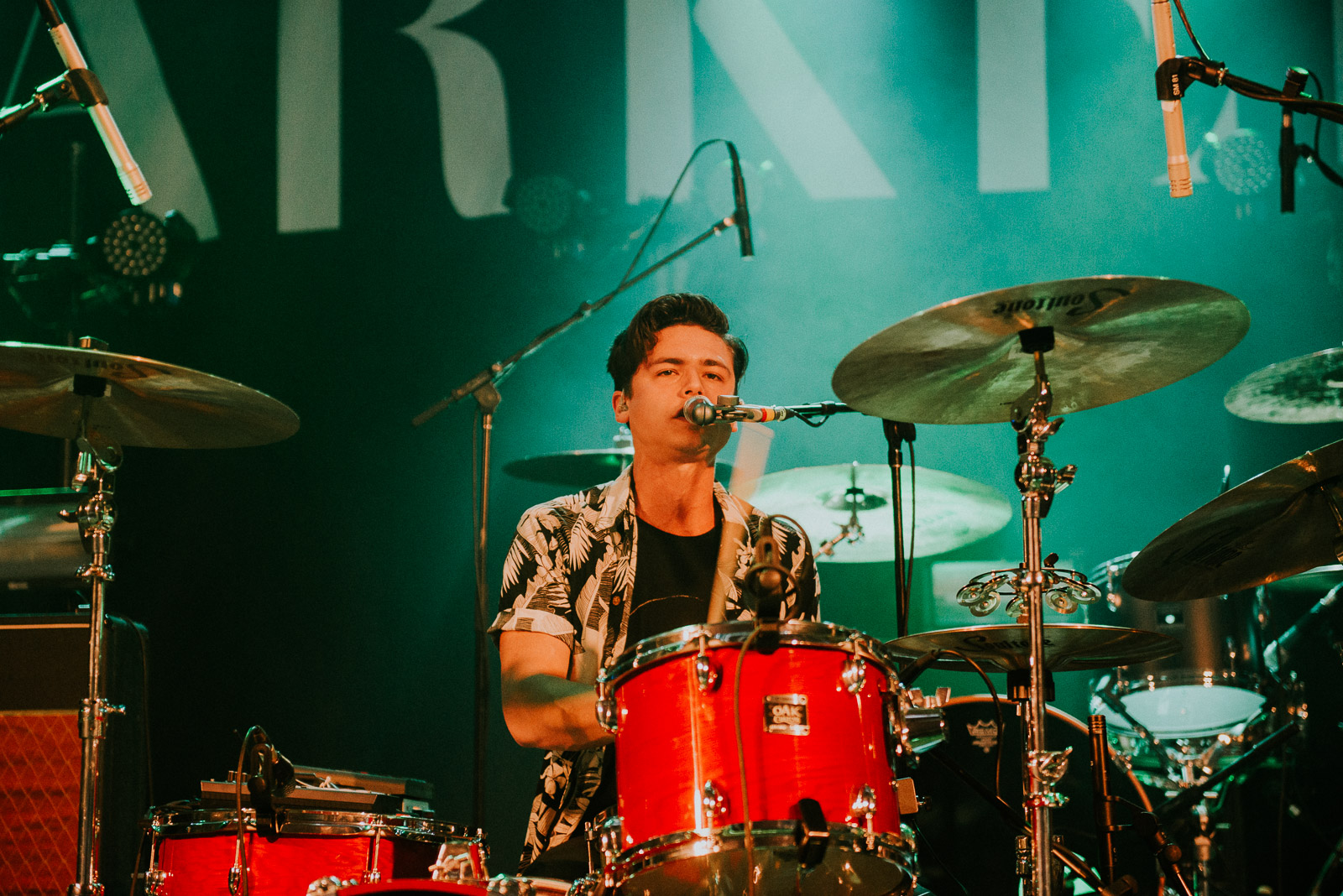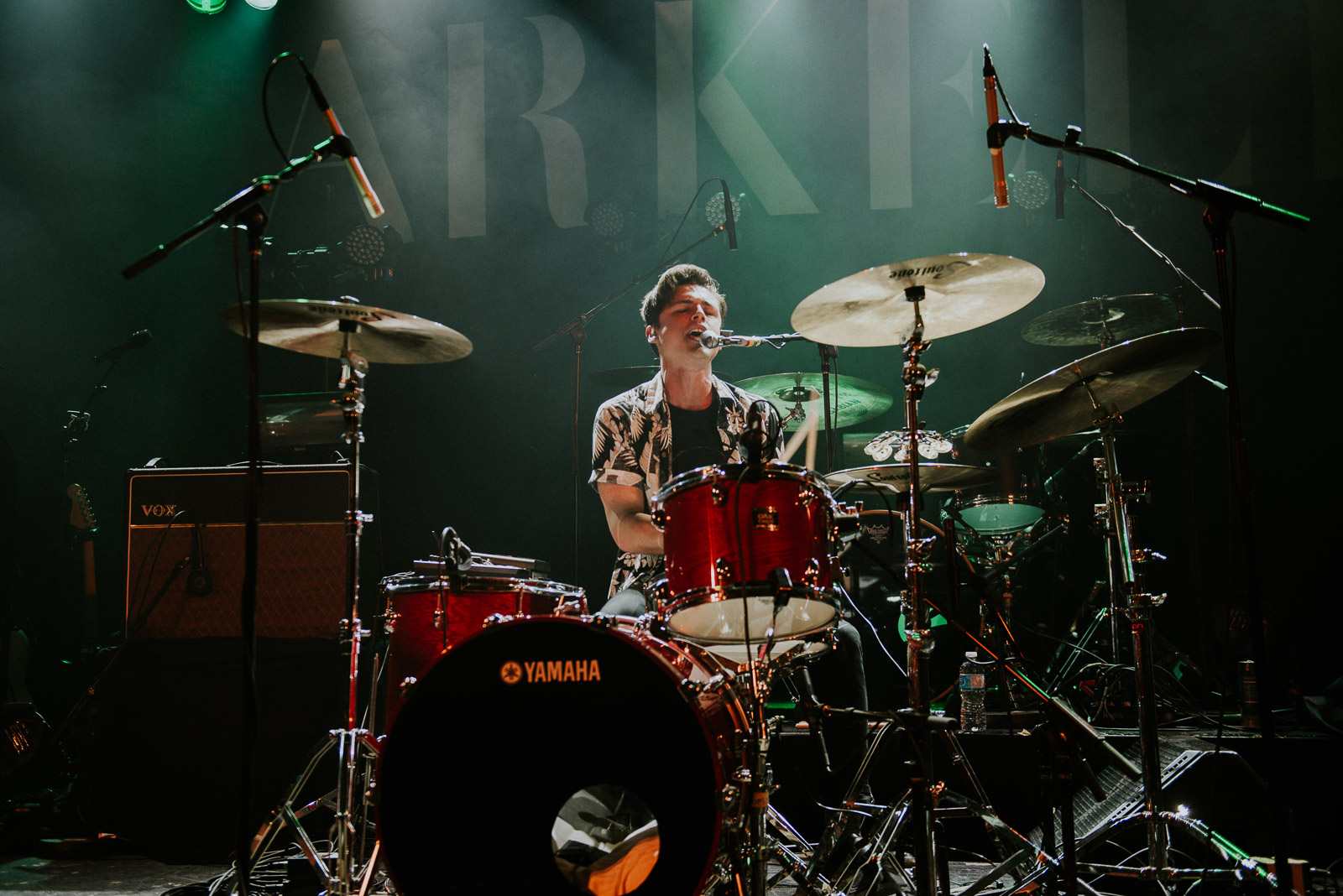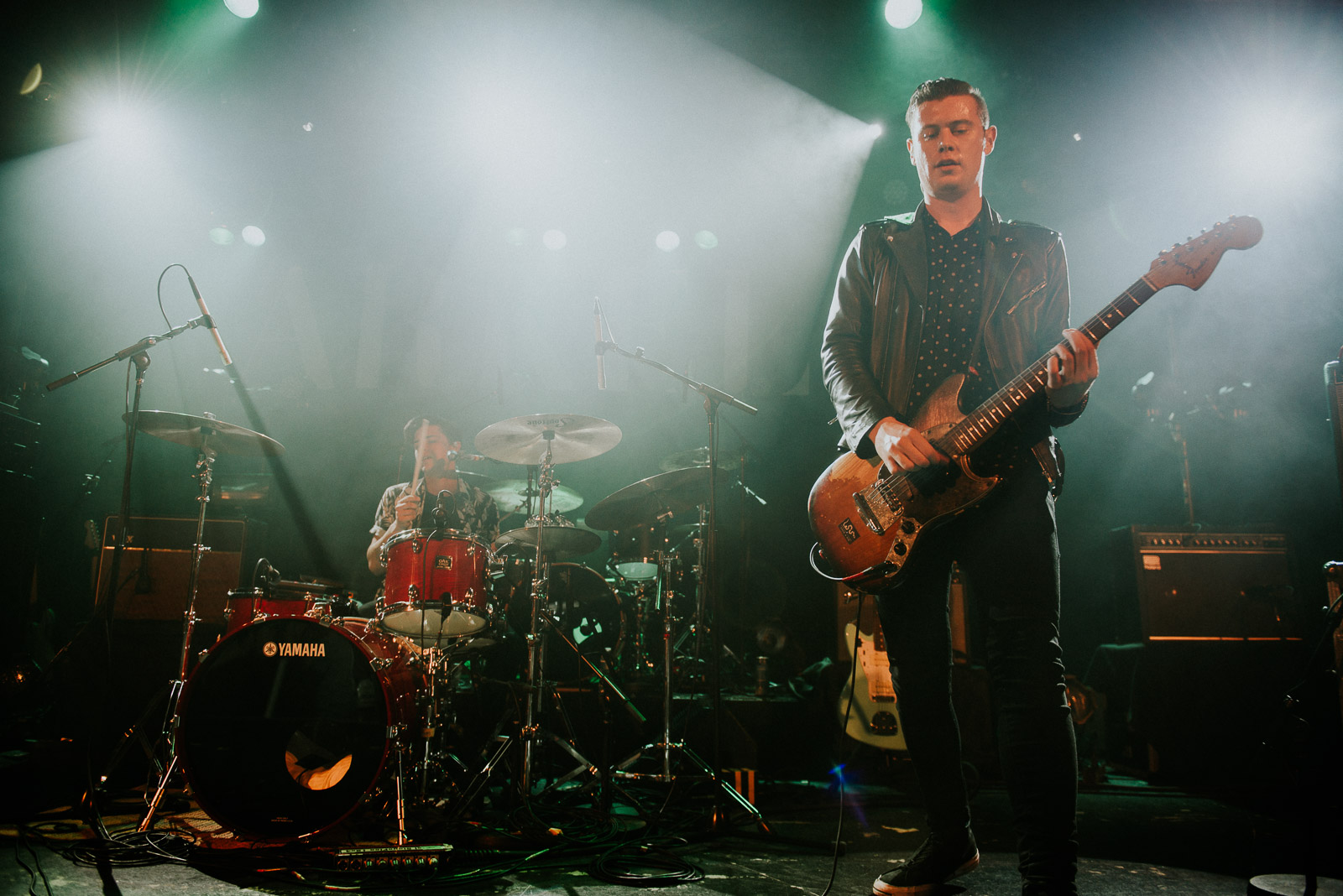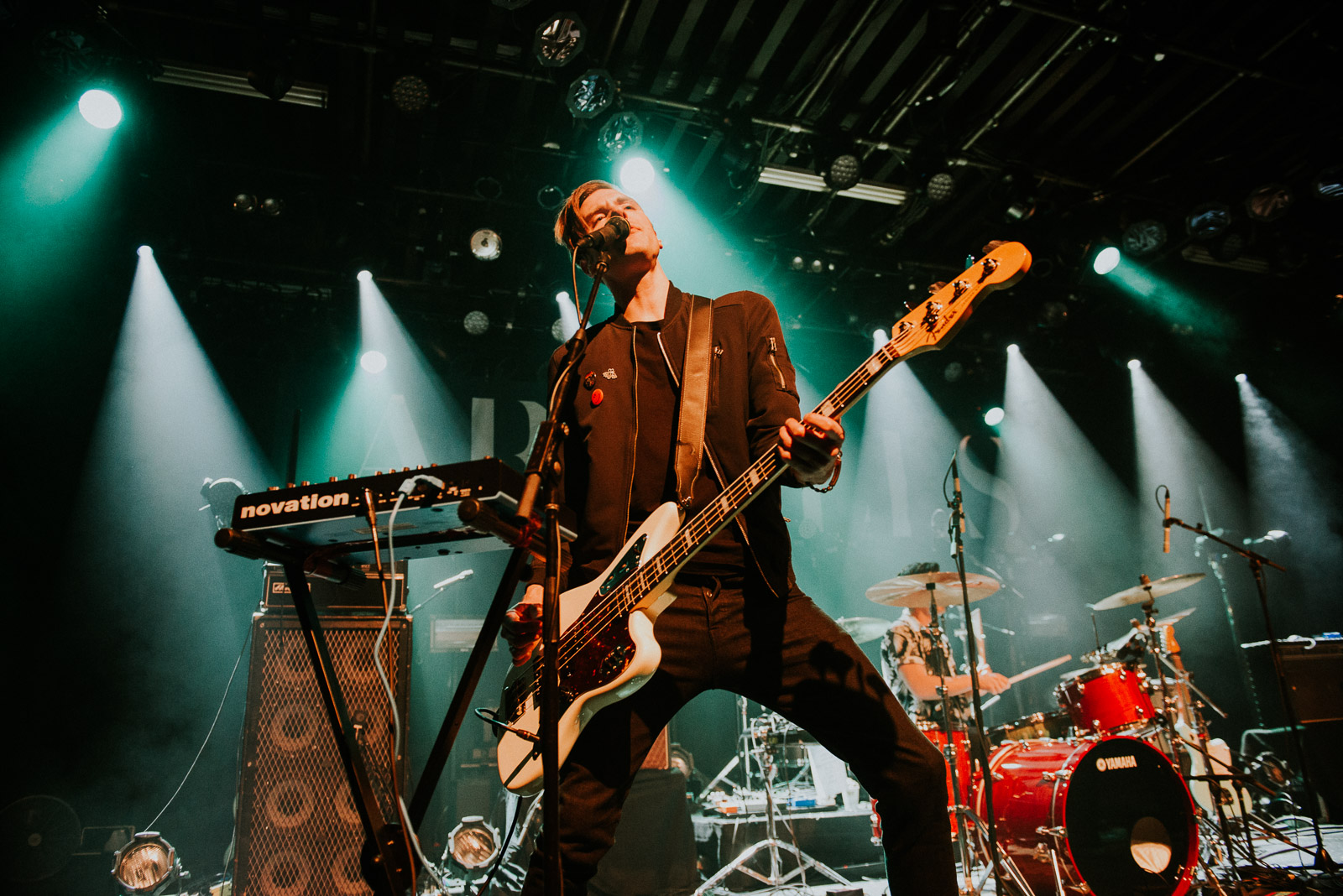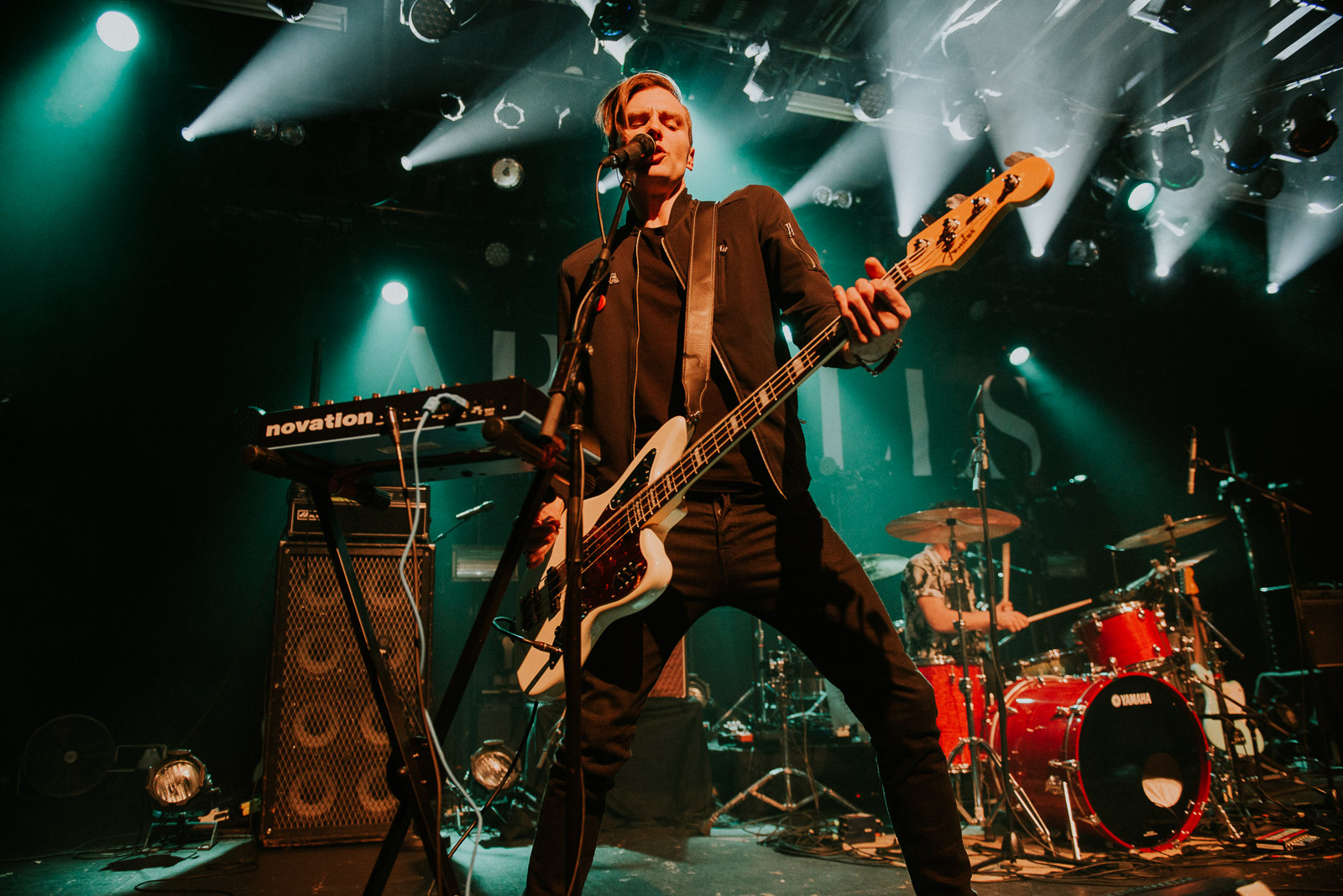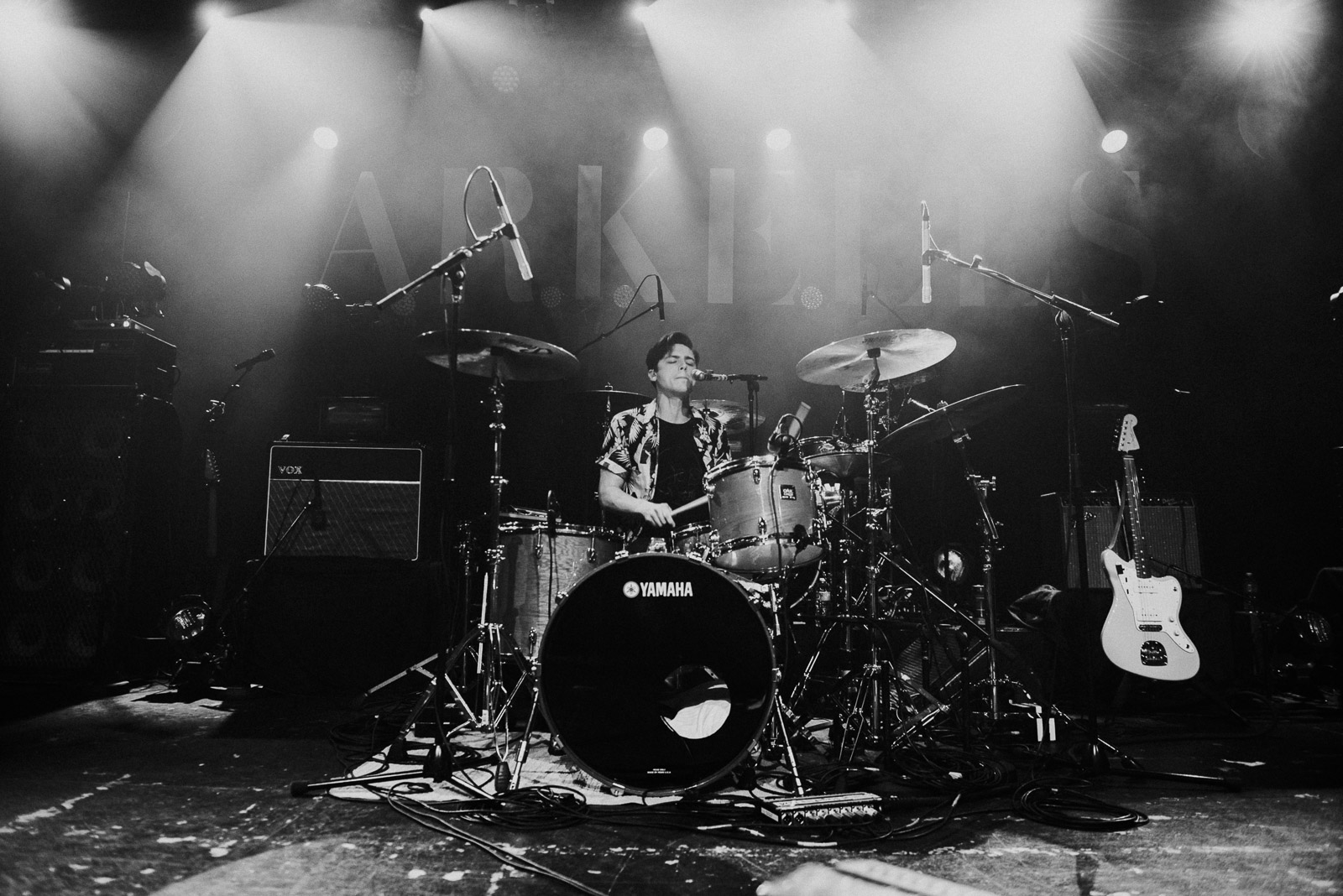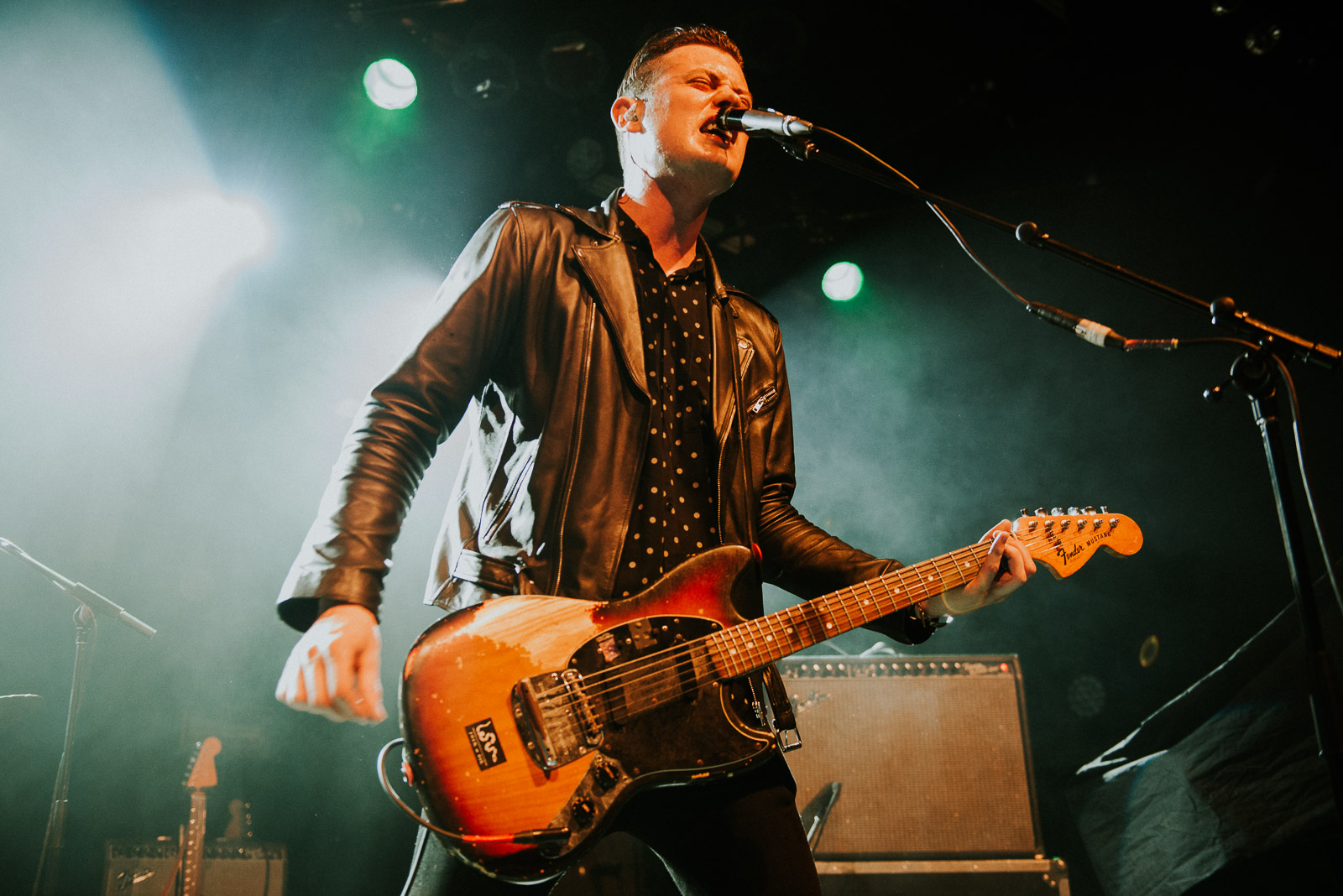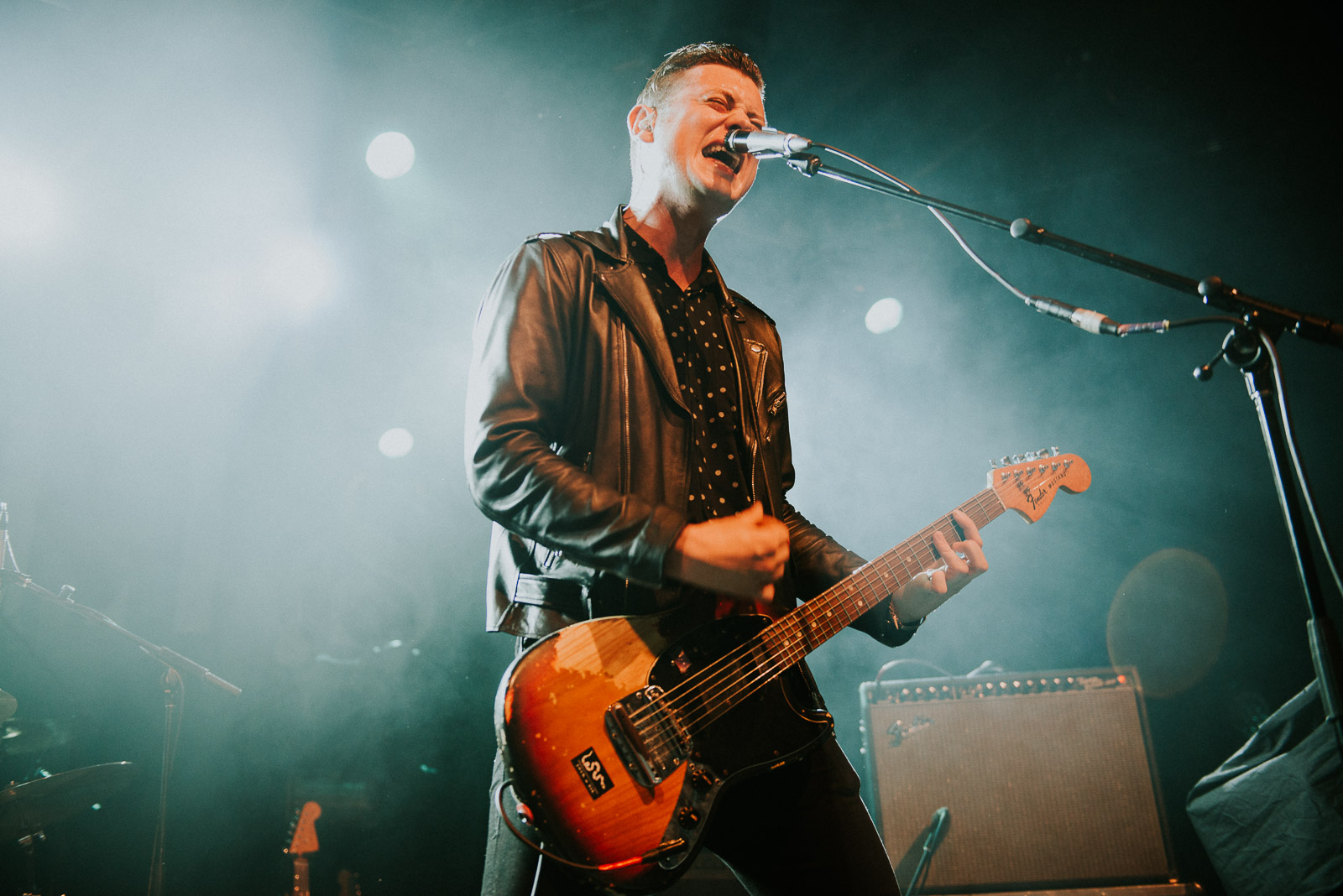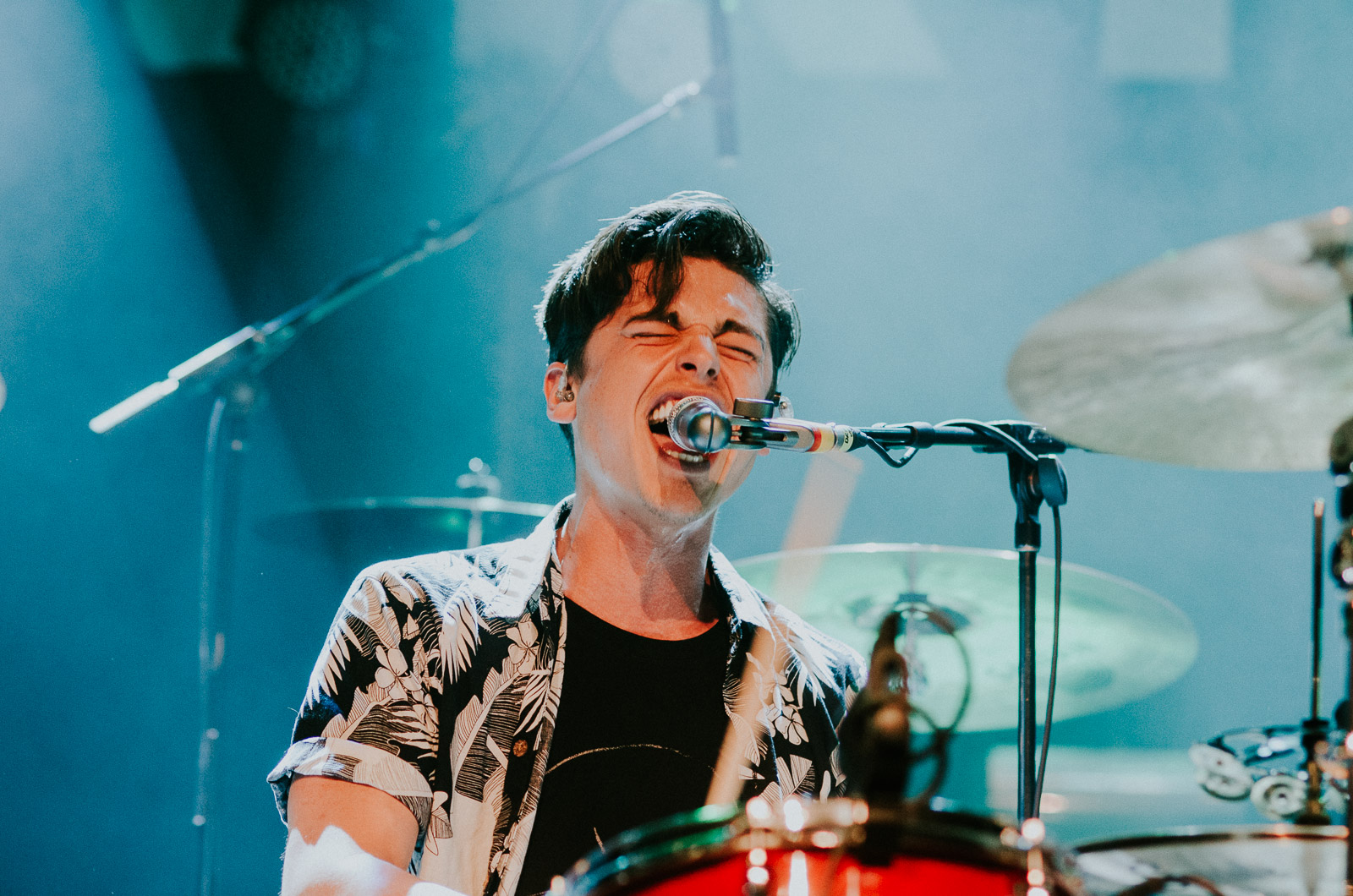 And finally, the headliners Arkells from Hamilton, Ontario. Having had critical acclaim nationally with showcases at the MMVAs to winning some JUNO awards, they've toured extensively in North America and Europe along the likes of Metric, Billy Talent and Sam Roberts. Max Kerman, the vocalist, exhibited such stage presence that had the crowd chanting out lyrics and clapping along to their jams.

The second I got home, and over the last few days the post-show photos blew up all my news feed - words of joy, excitement and delight were accompanied with them, the most I've seen for a show in a while. I haven't felt that kind of satisfaction for a show in a while - perhaps it was the change of pace but I'm more than positive it was the impact that they've left upon me.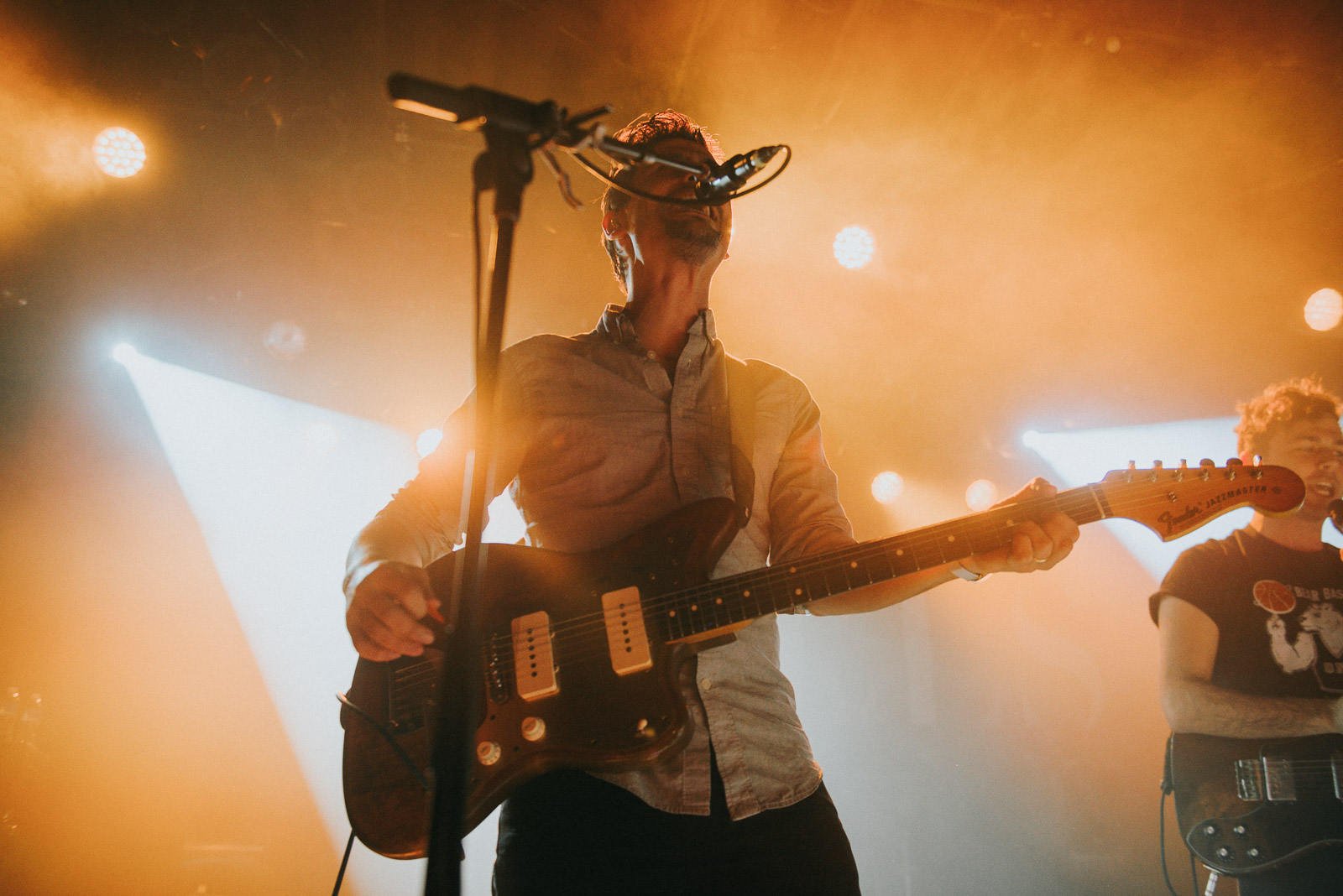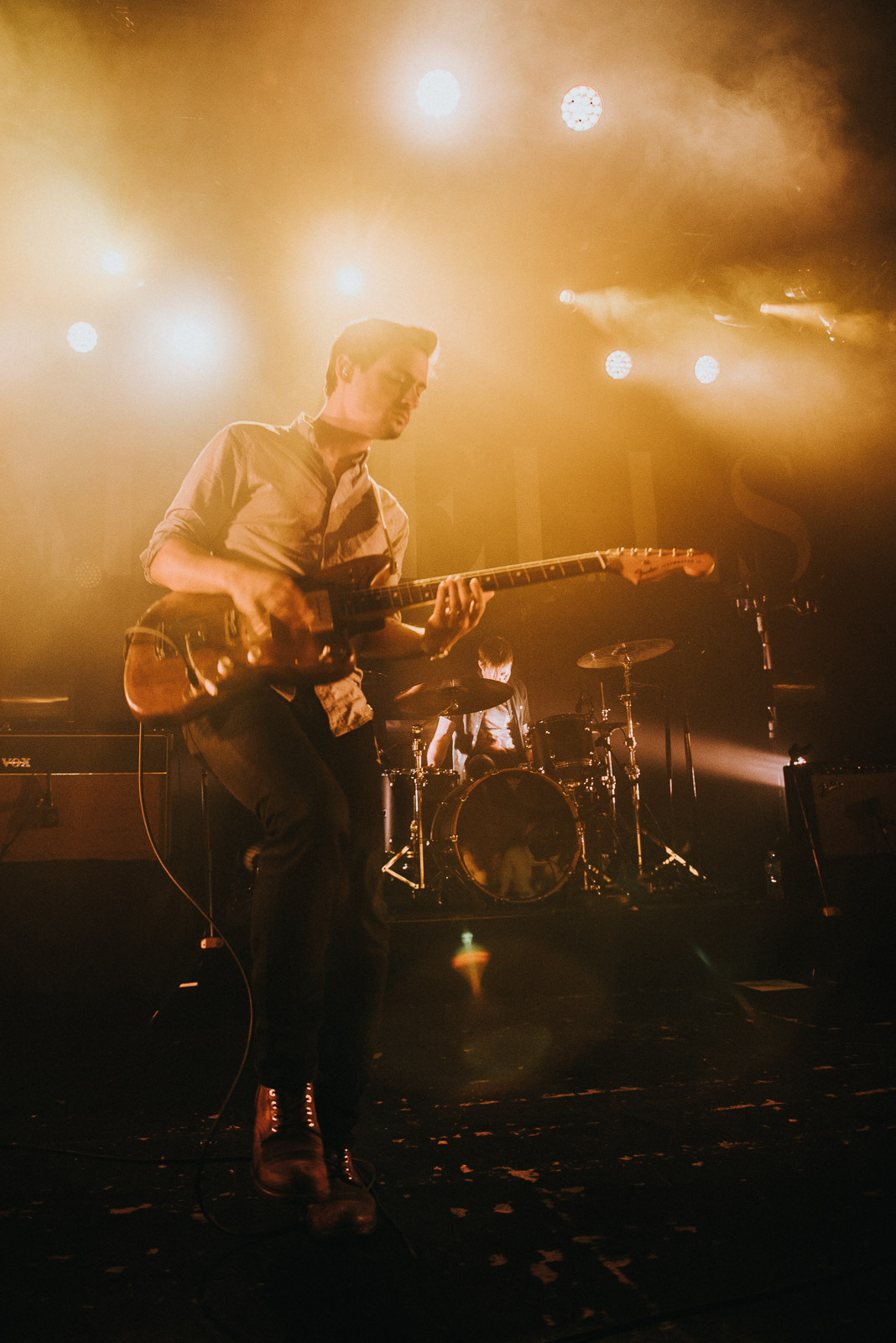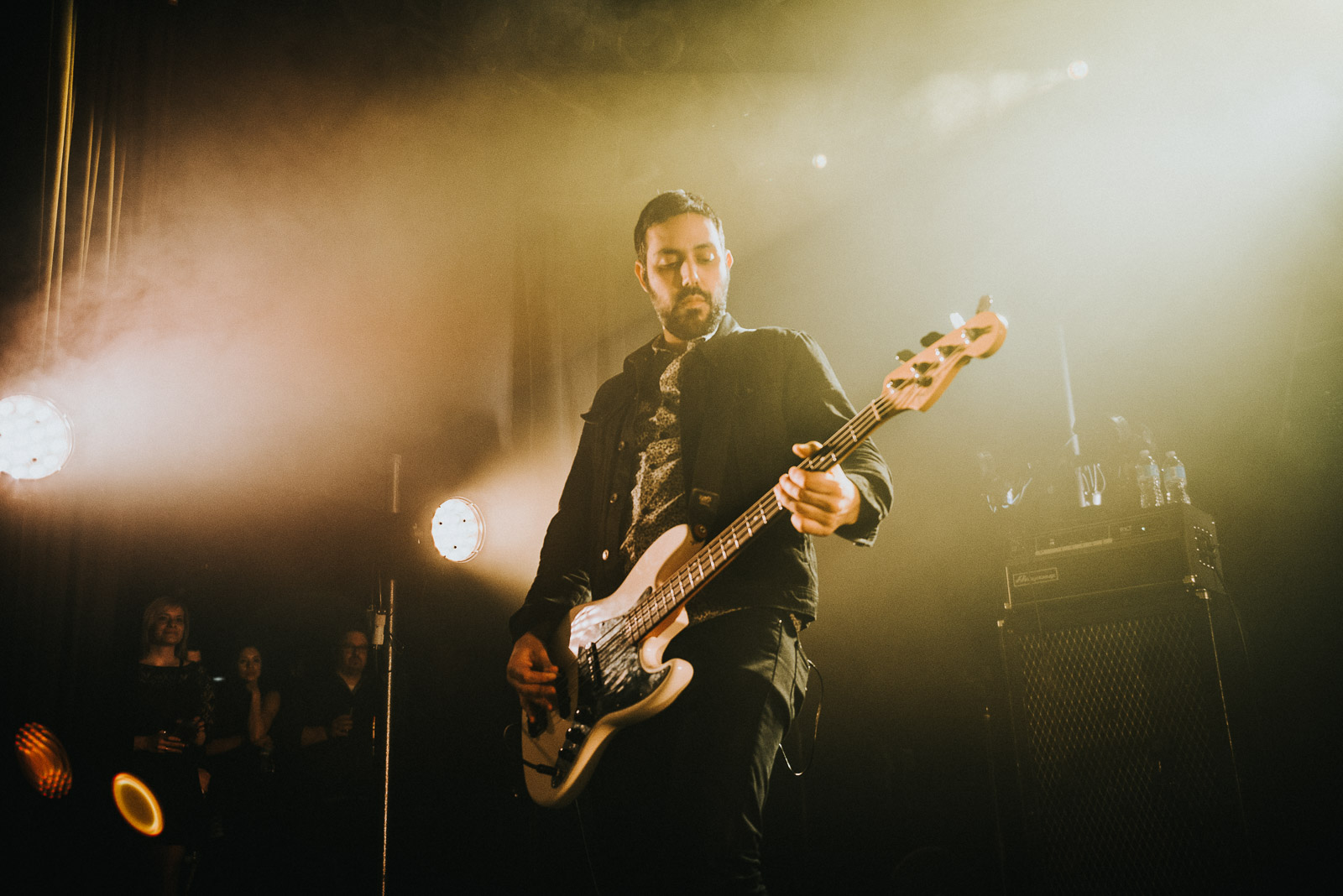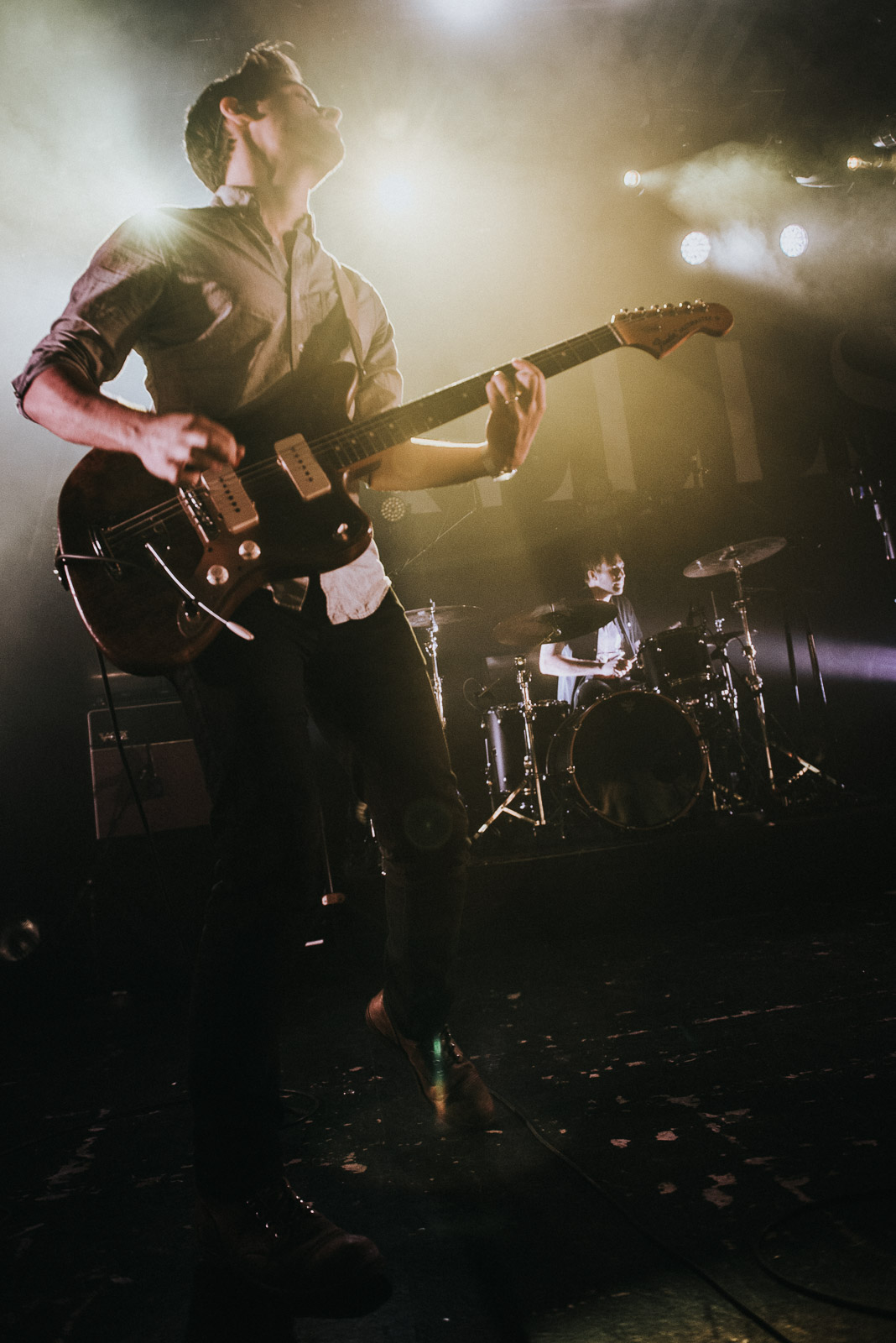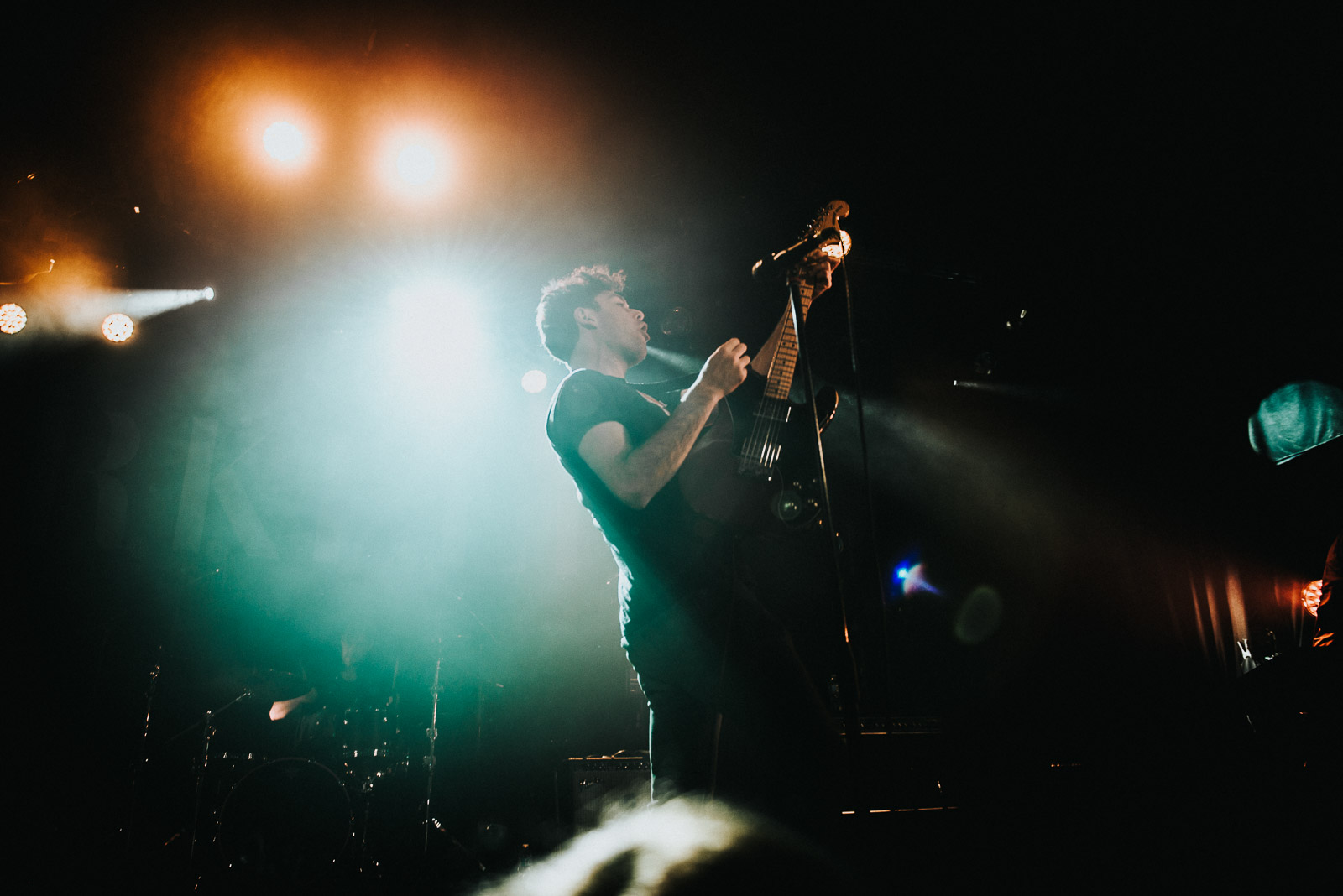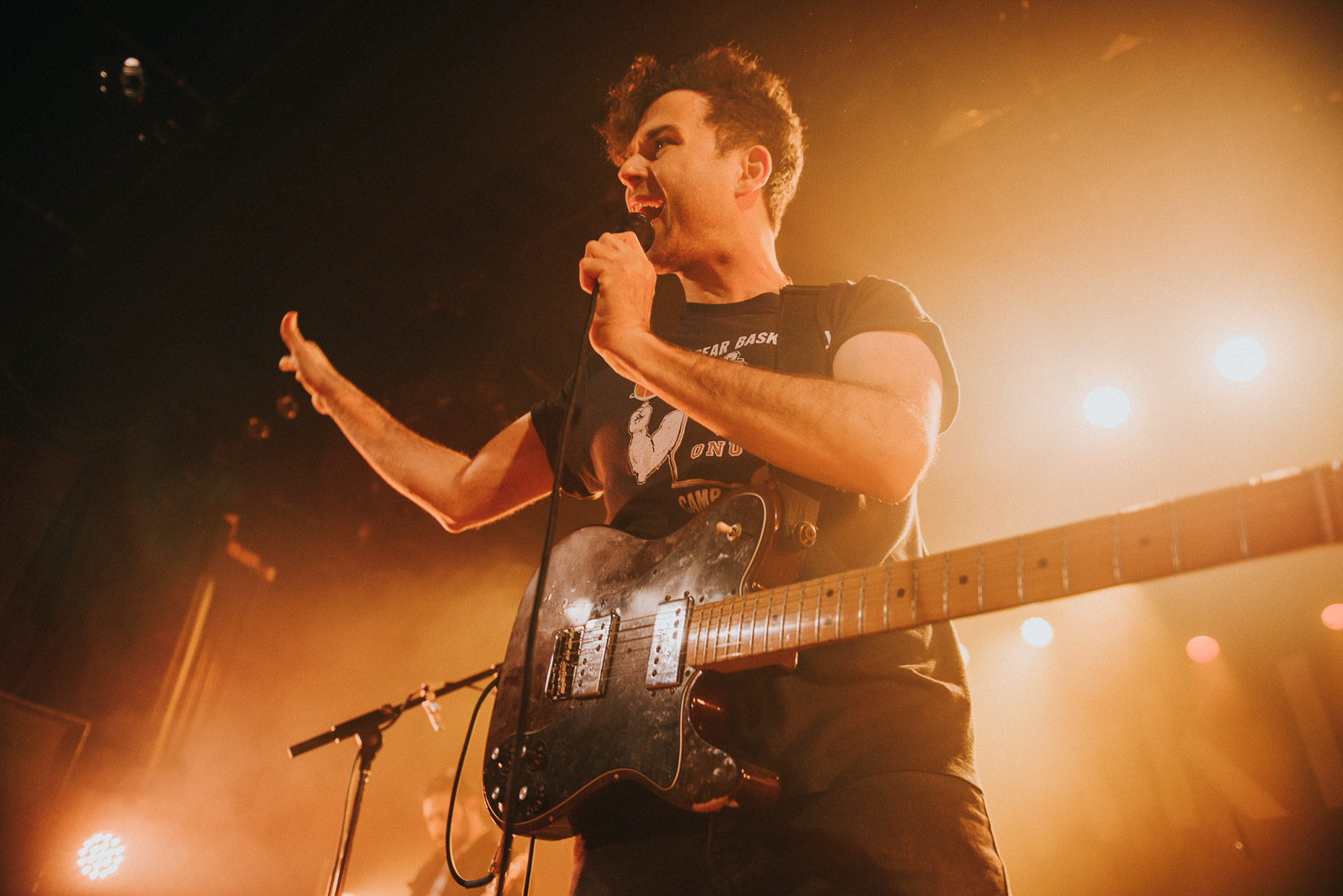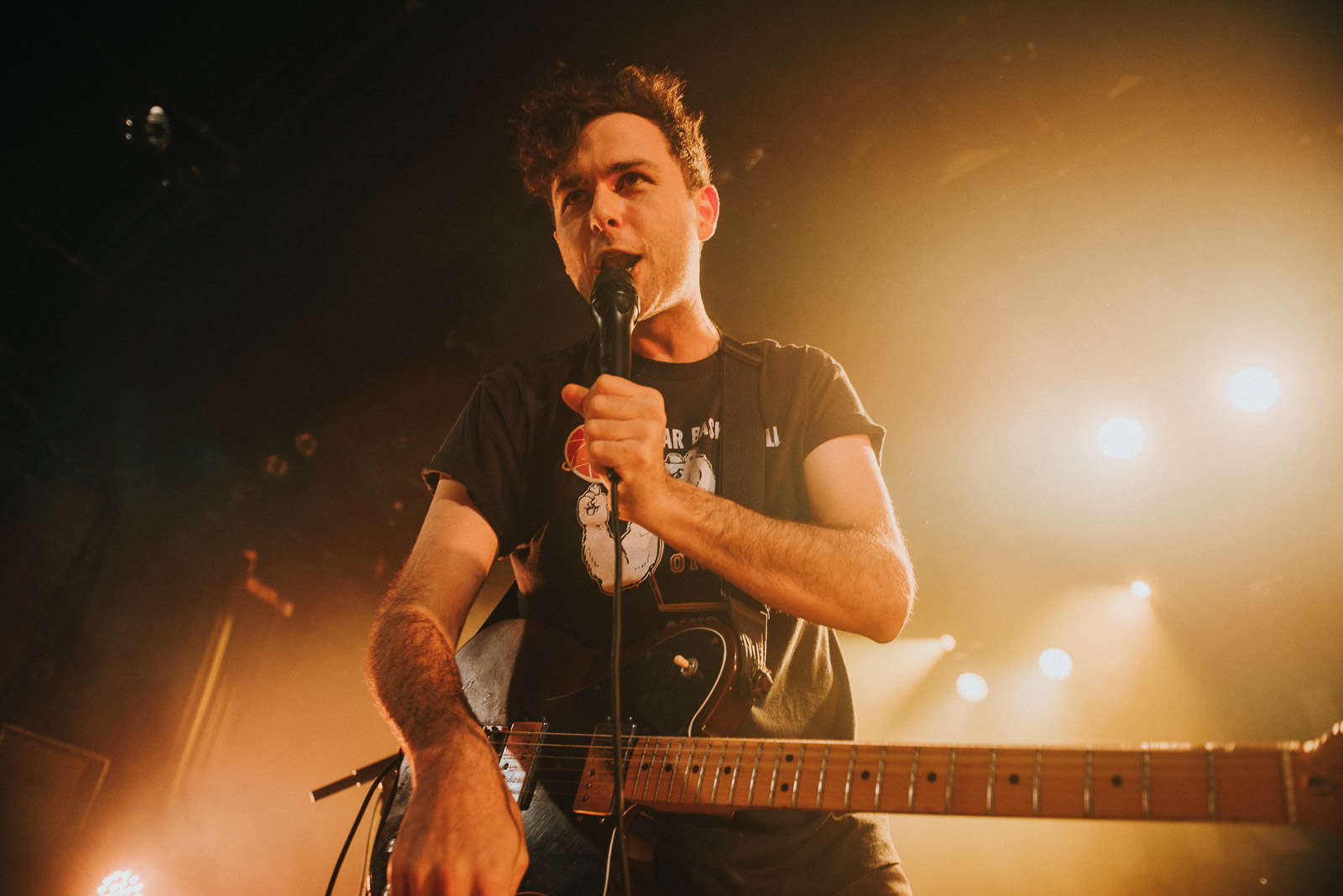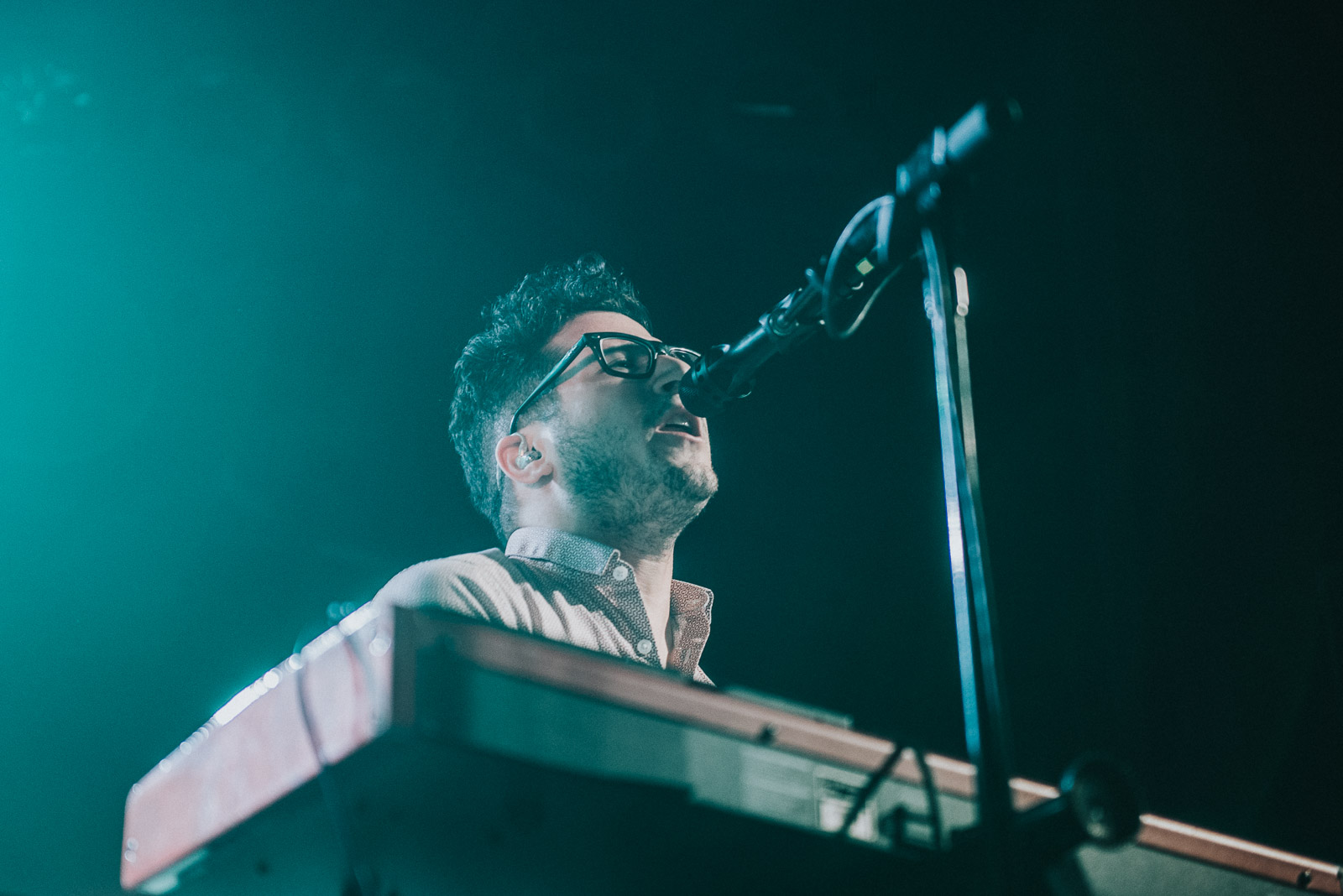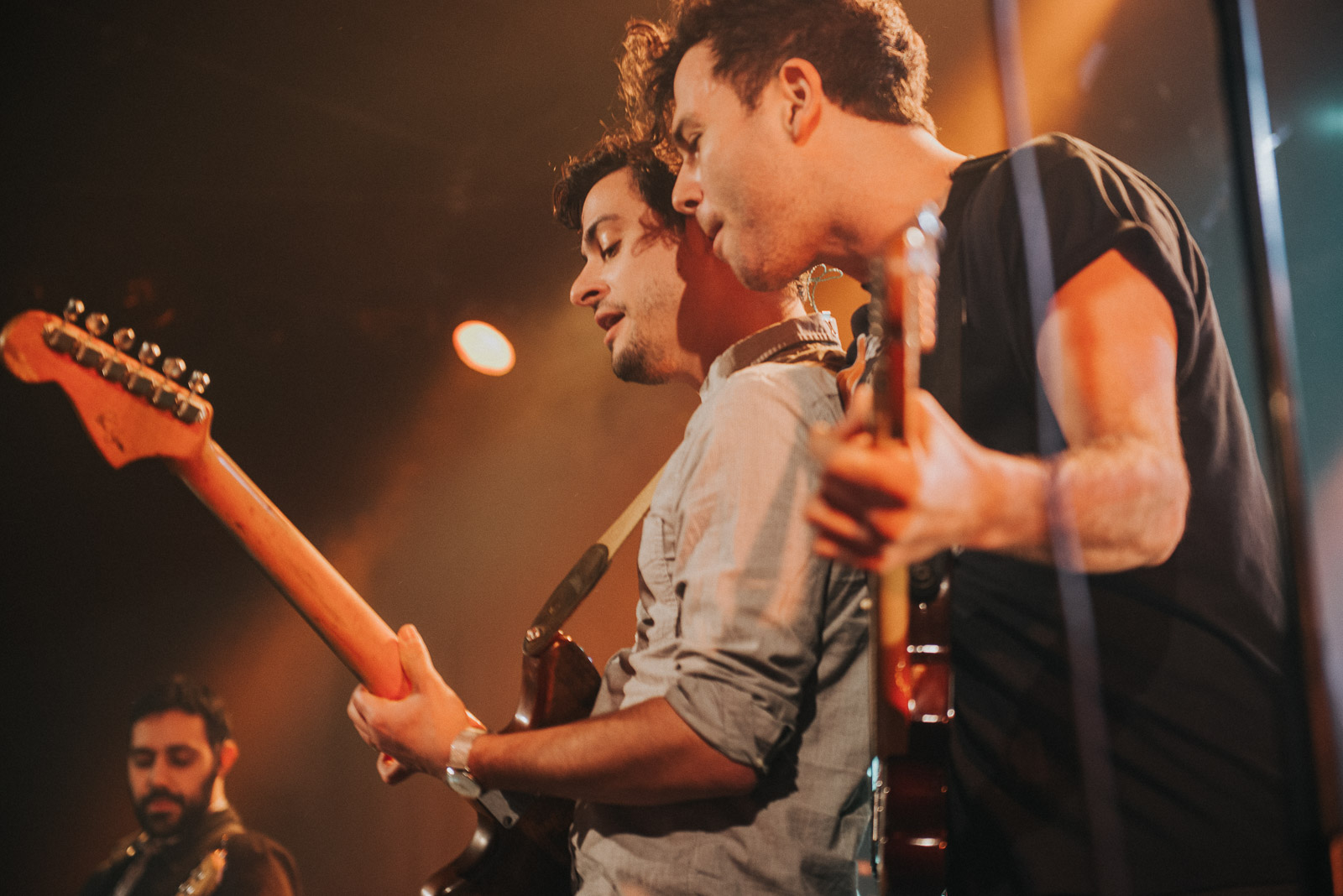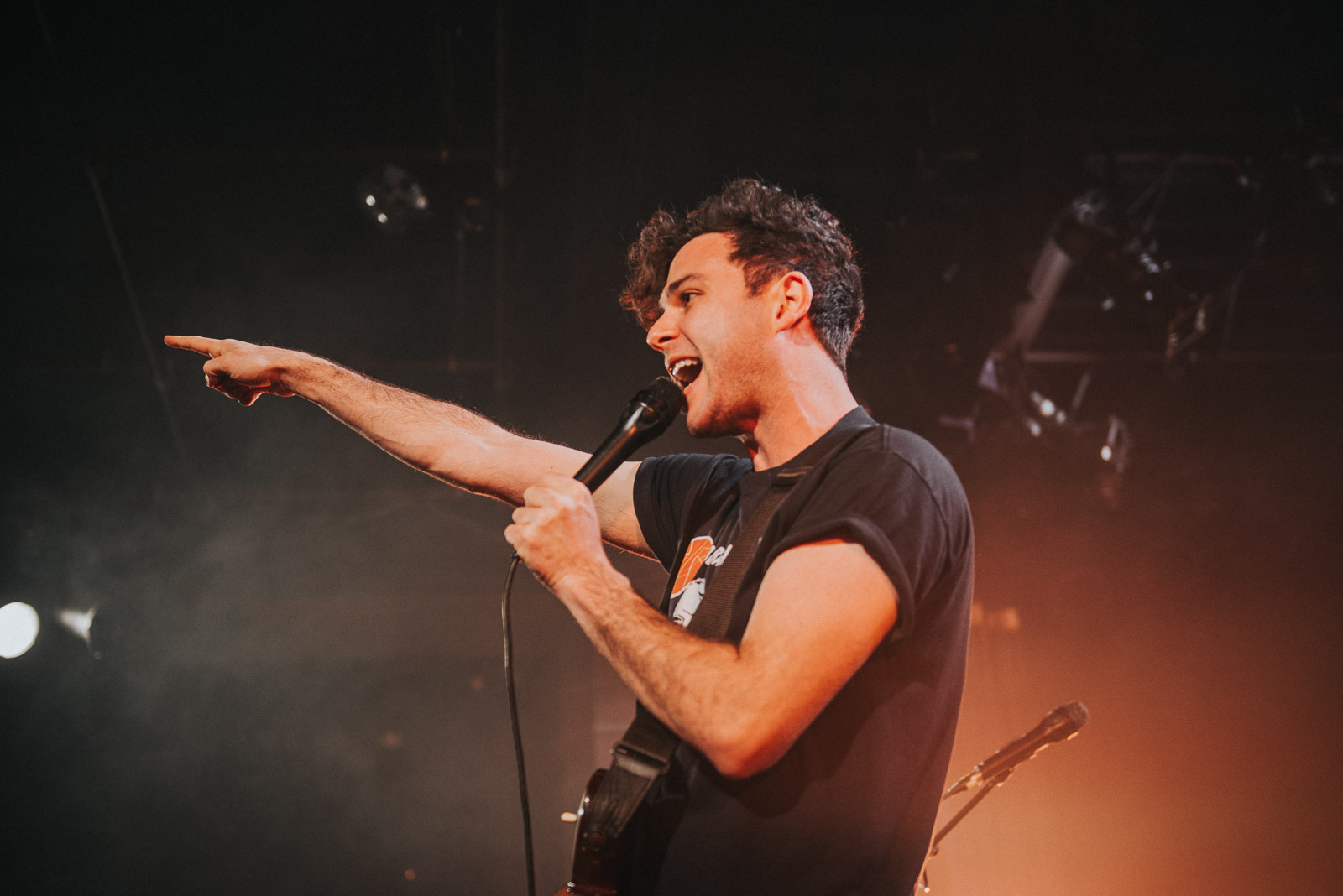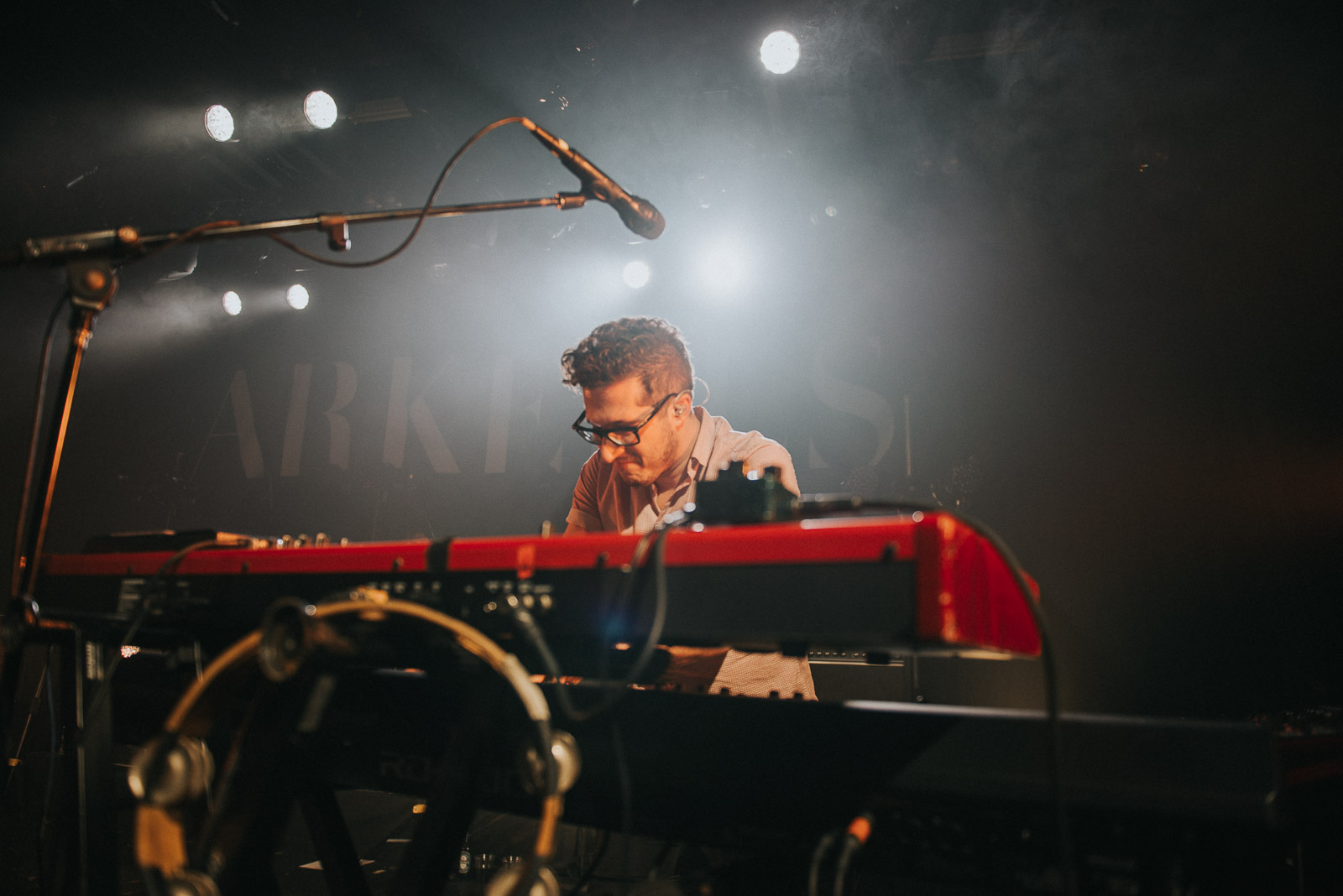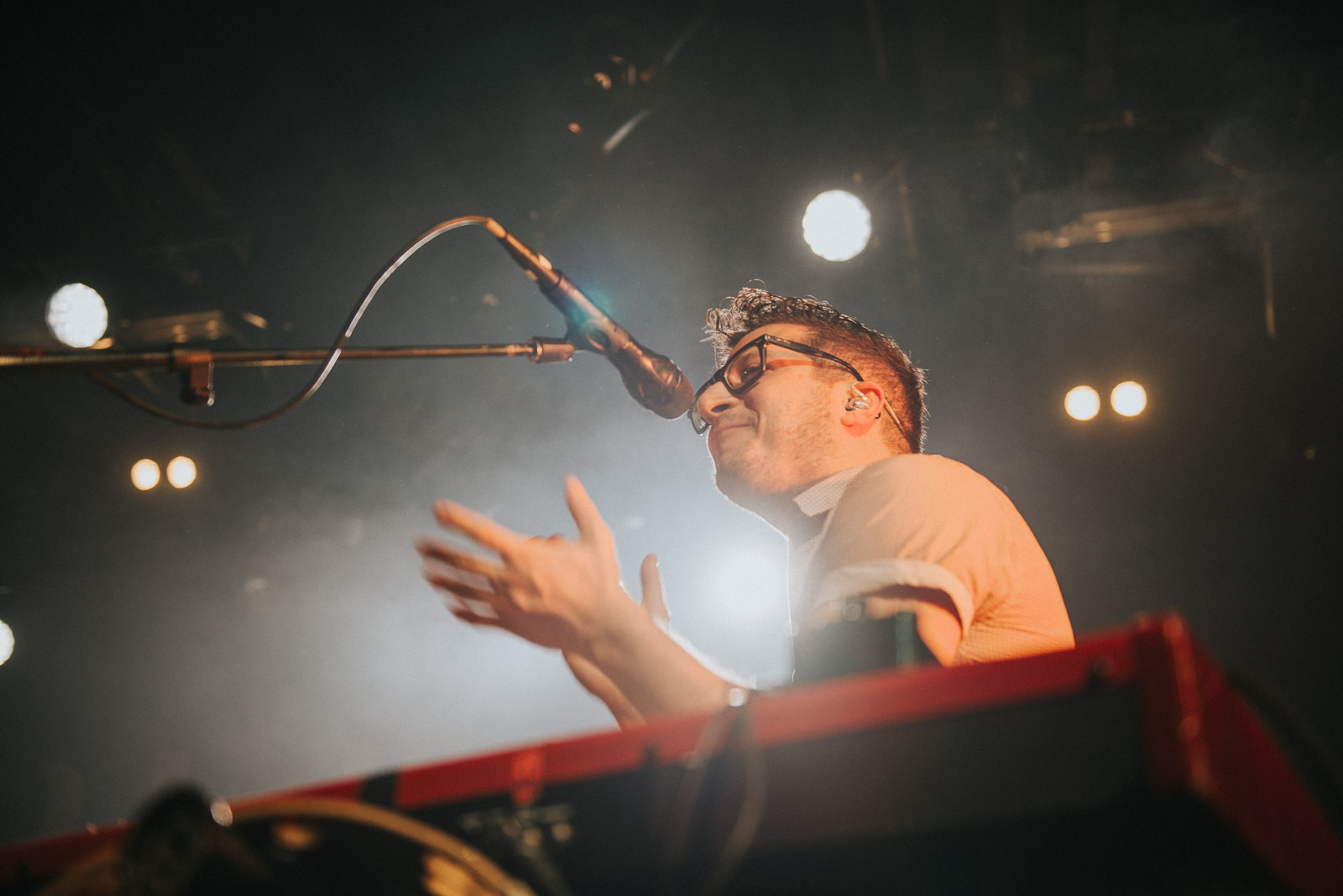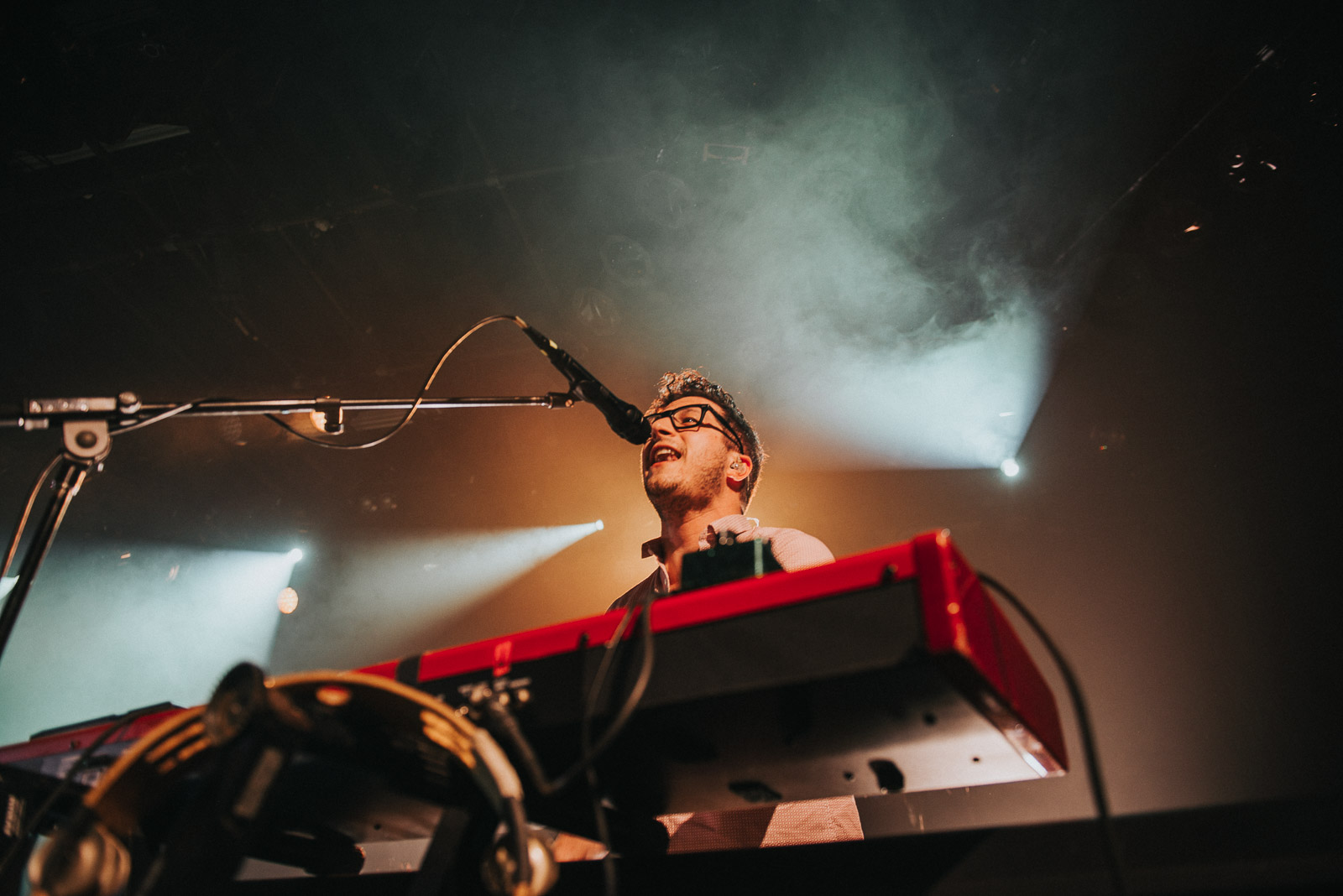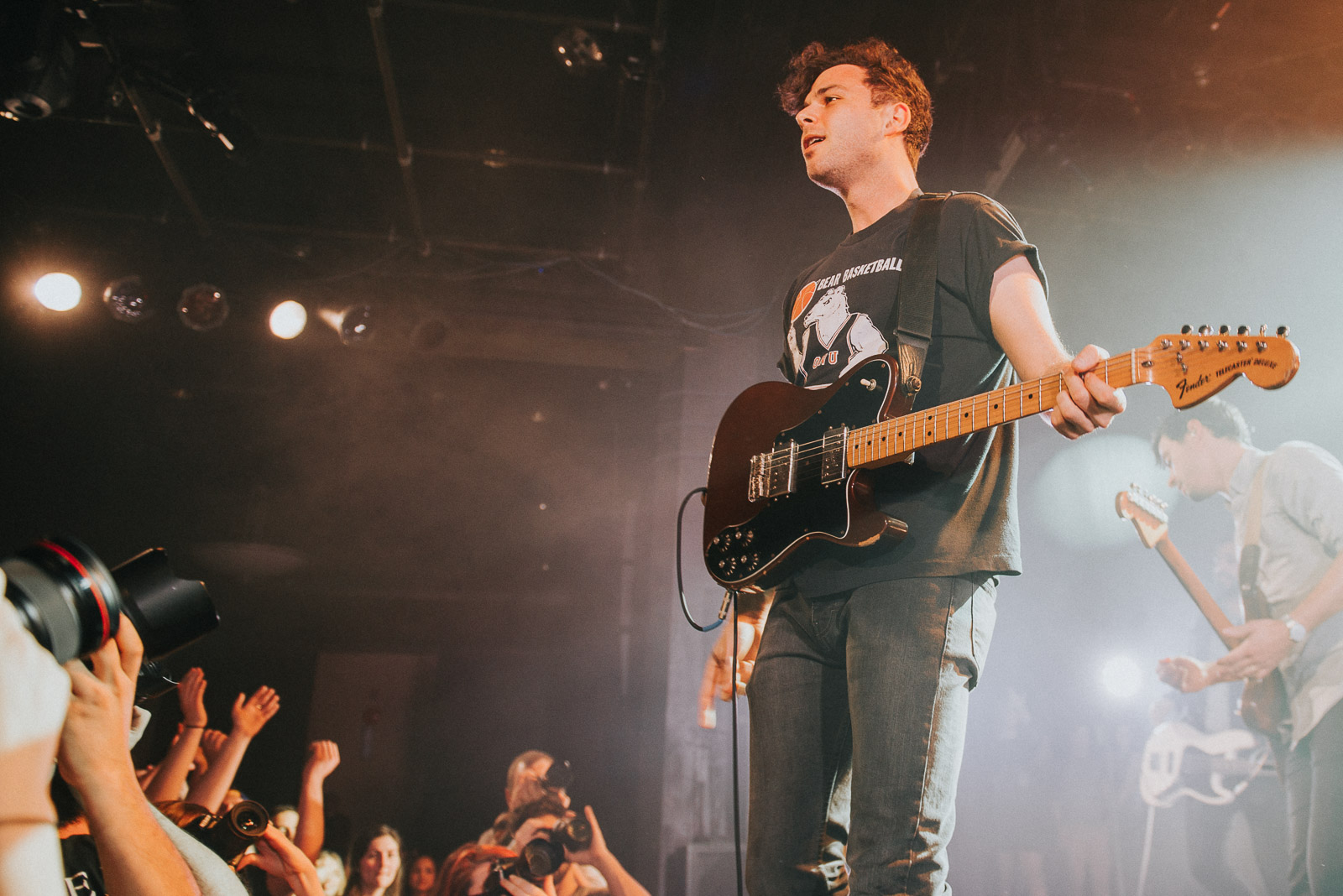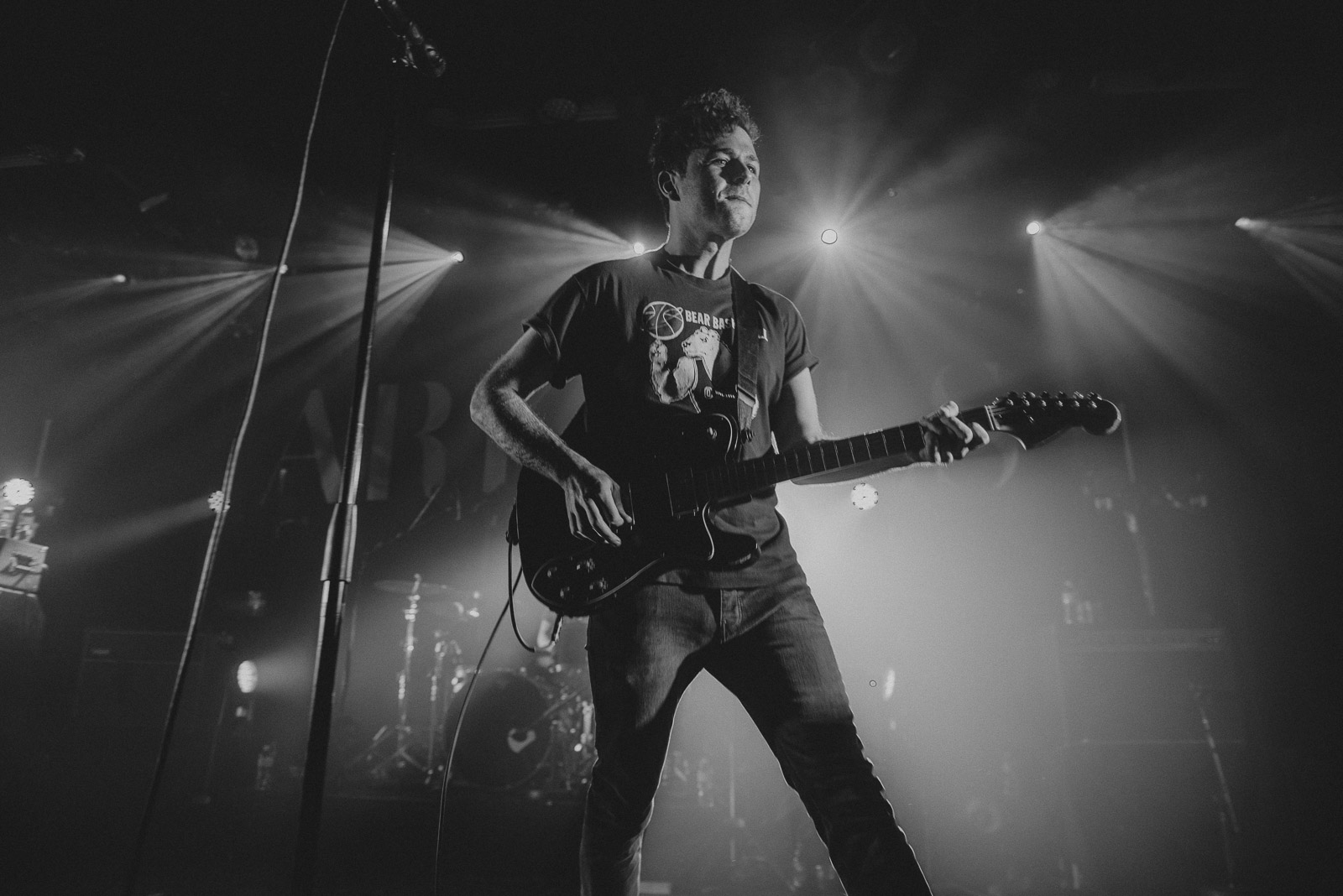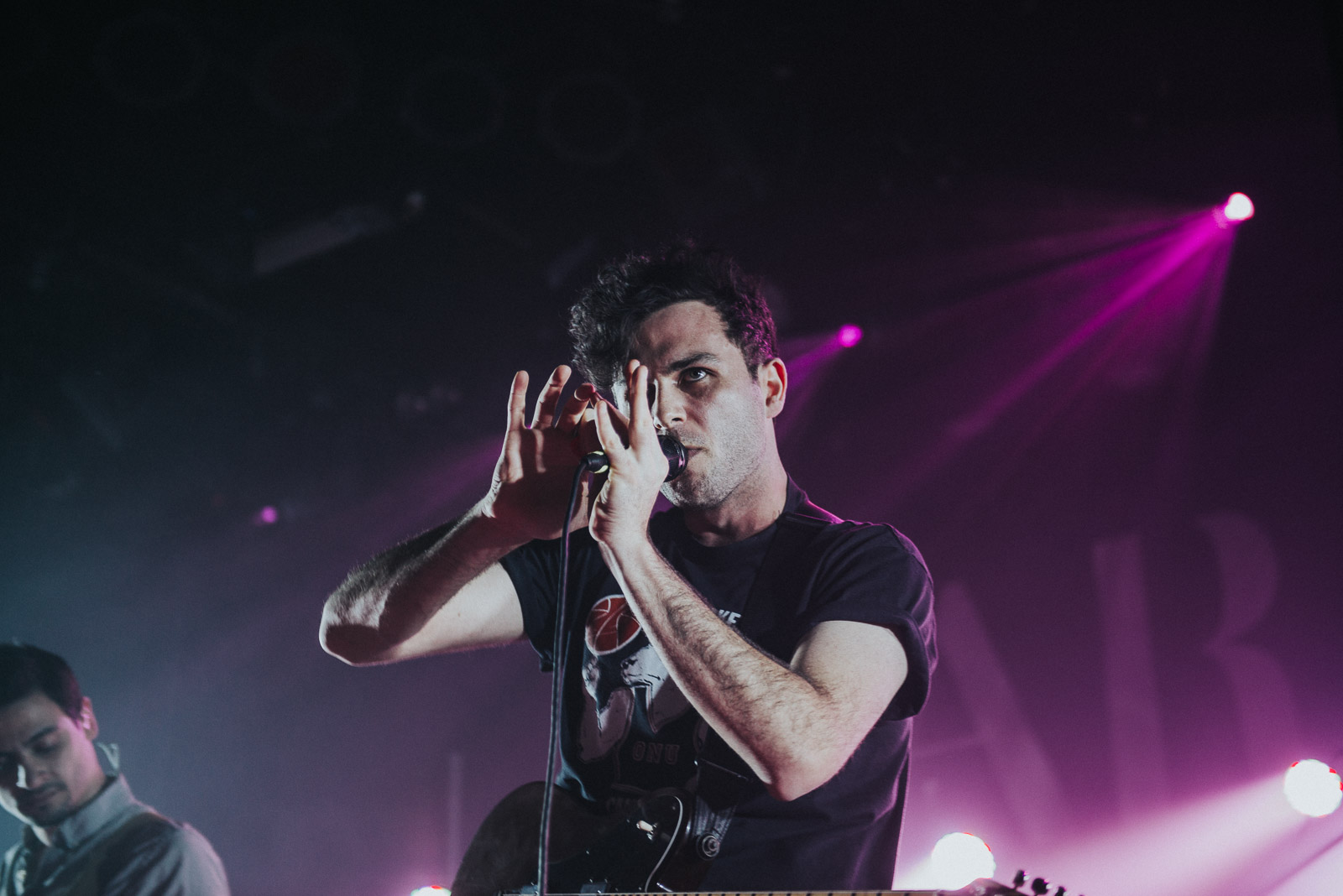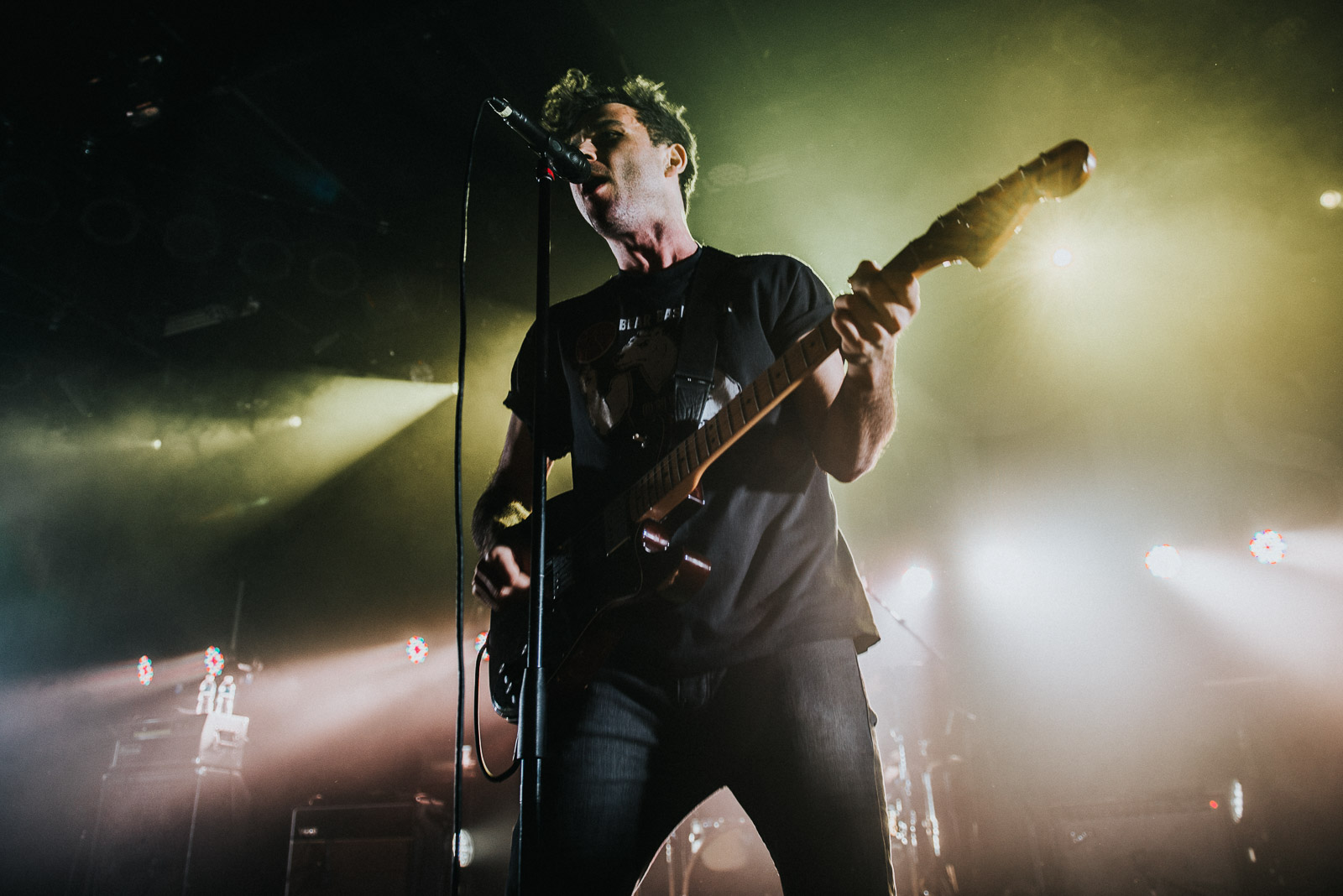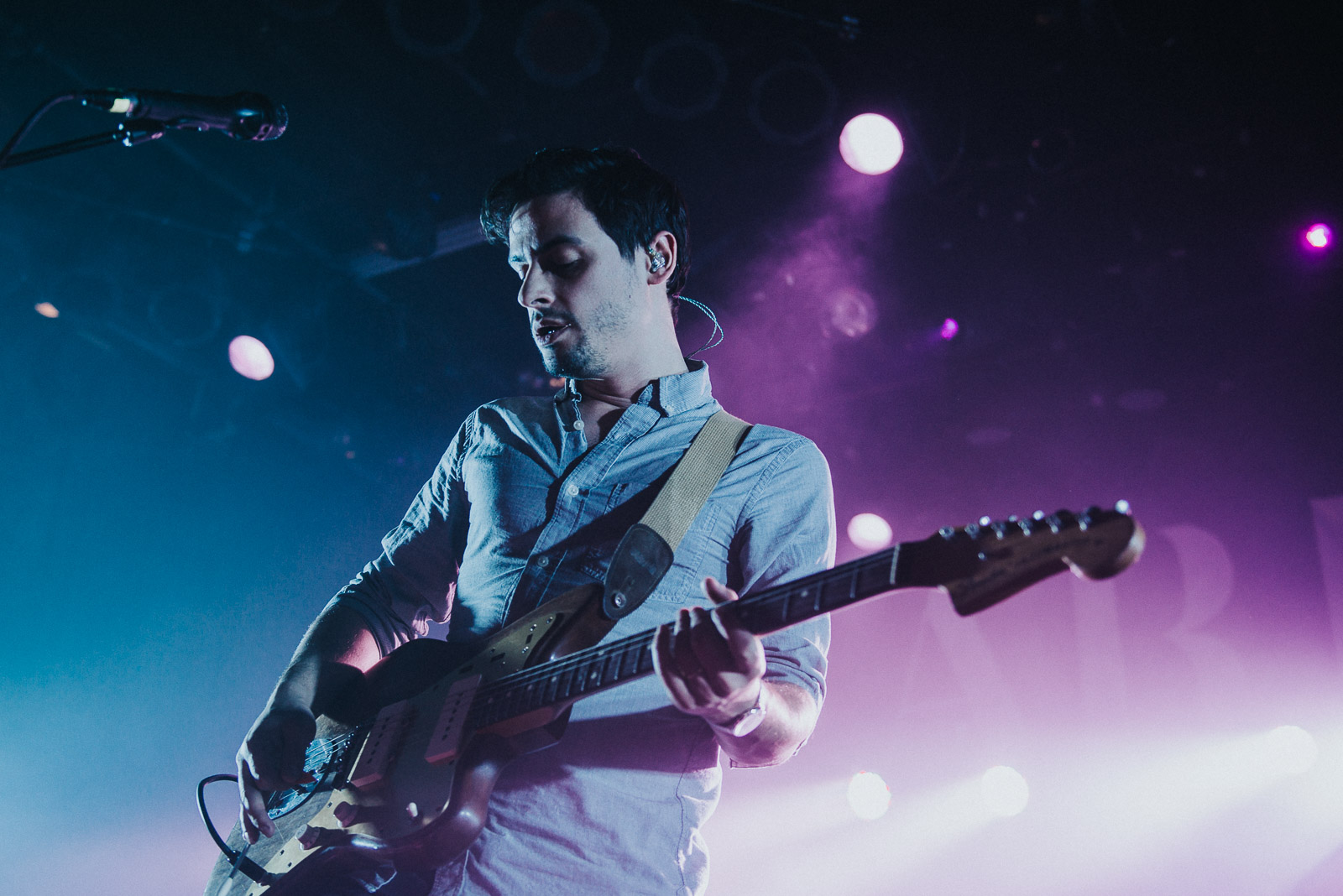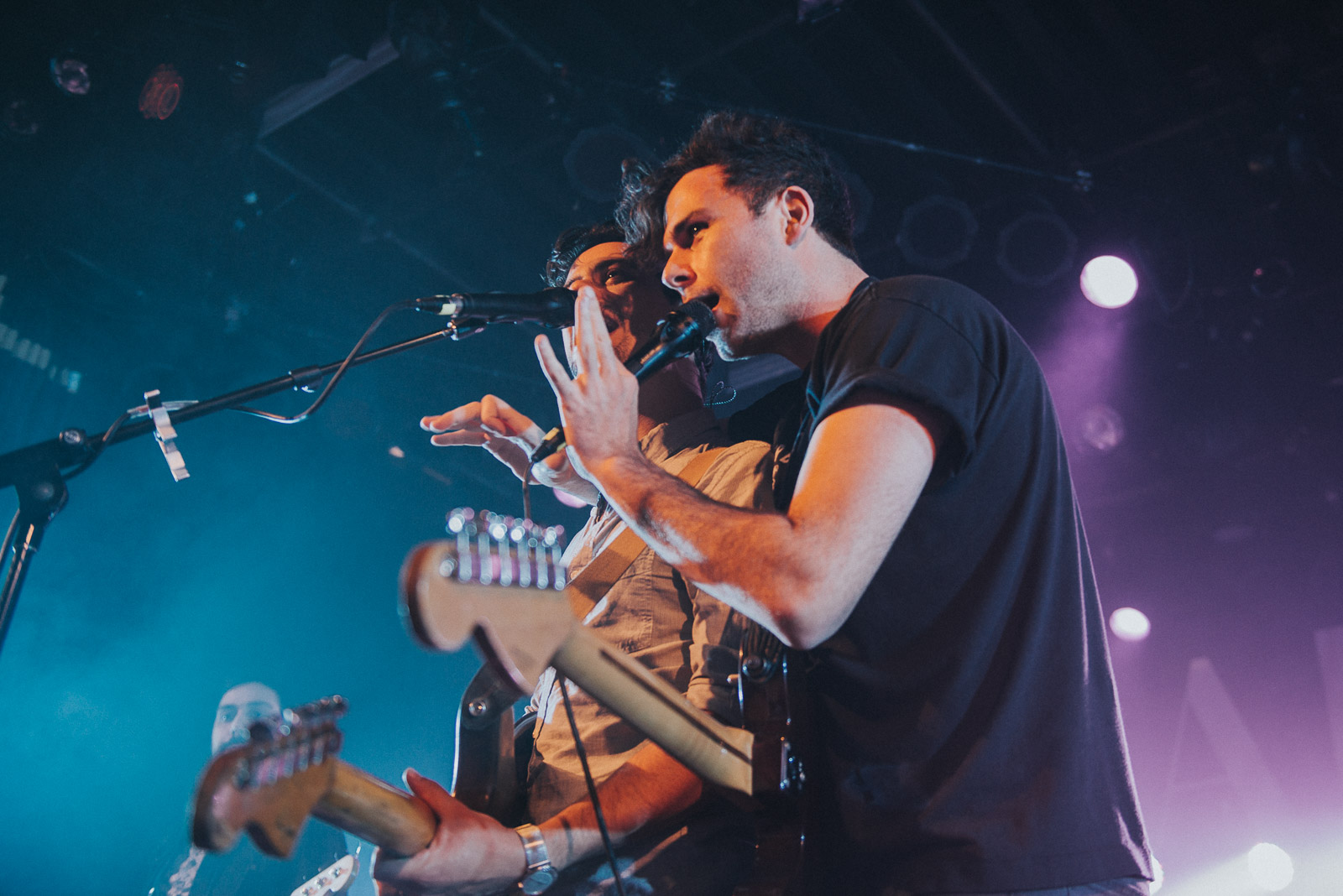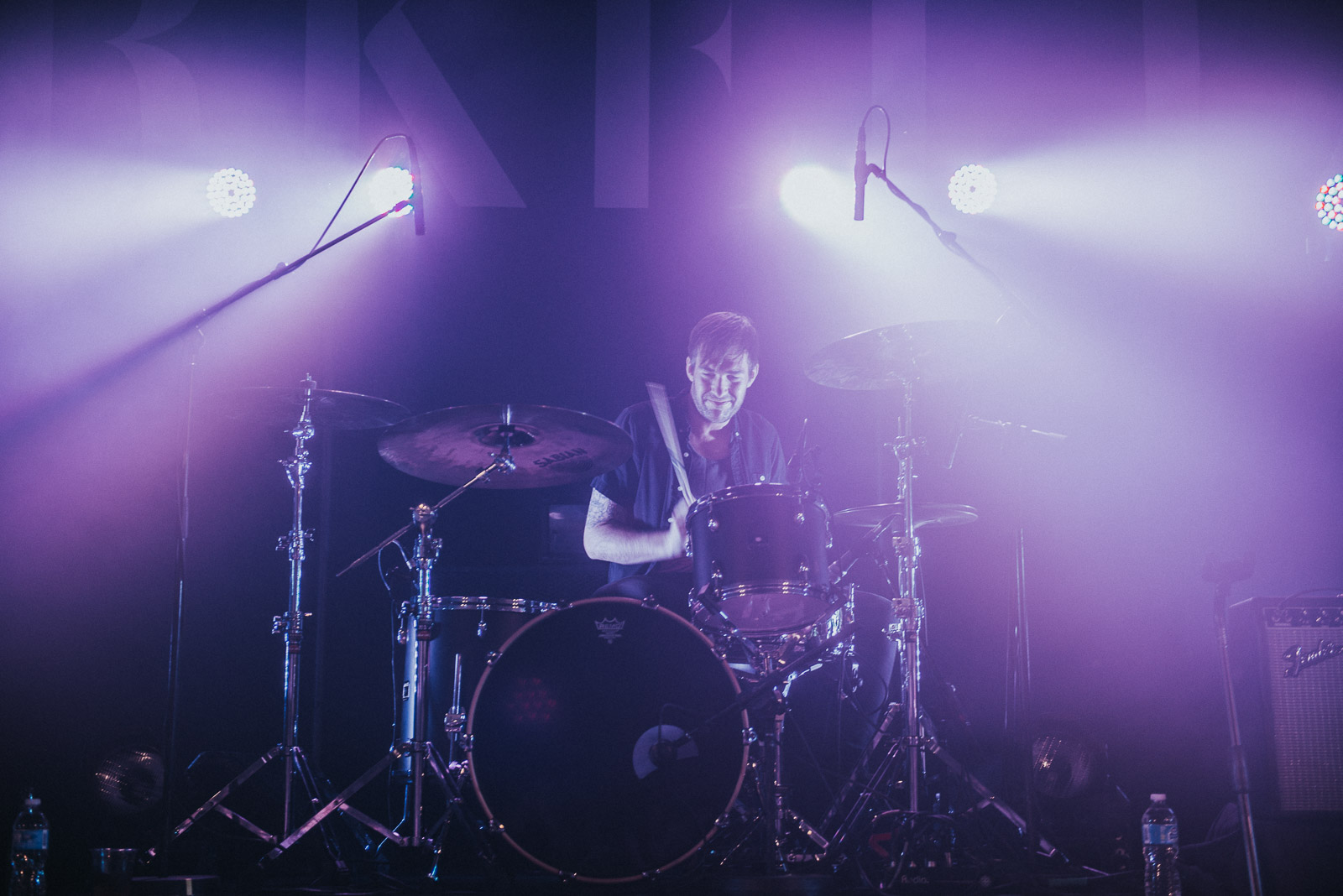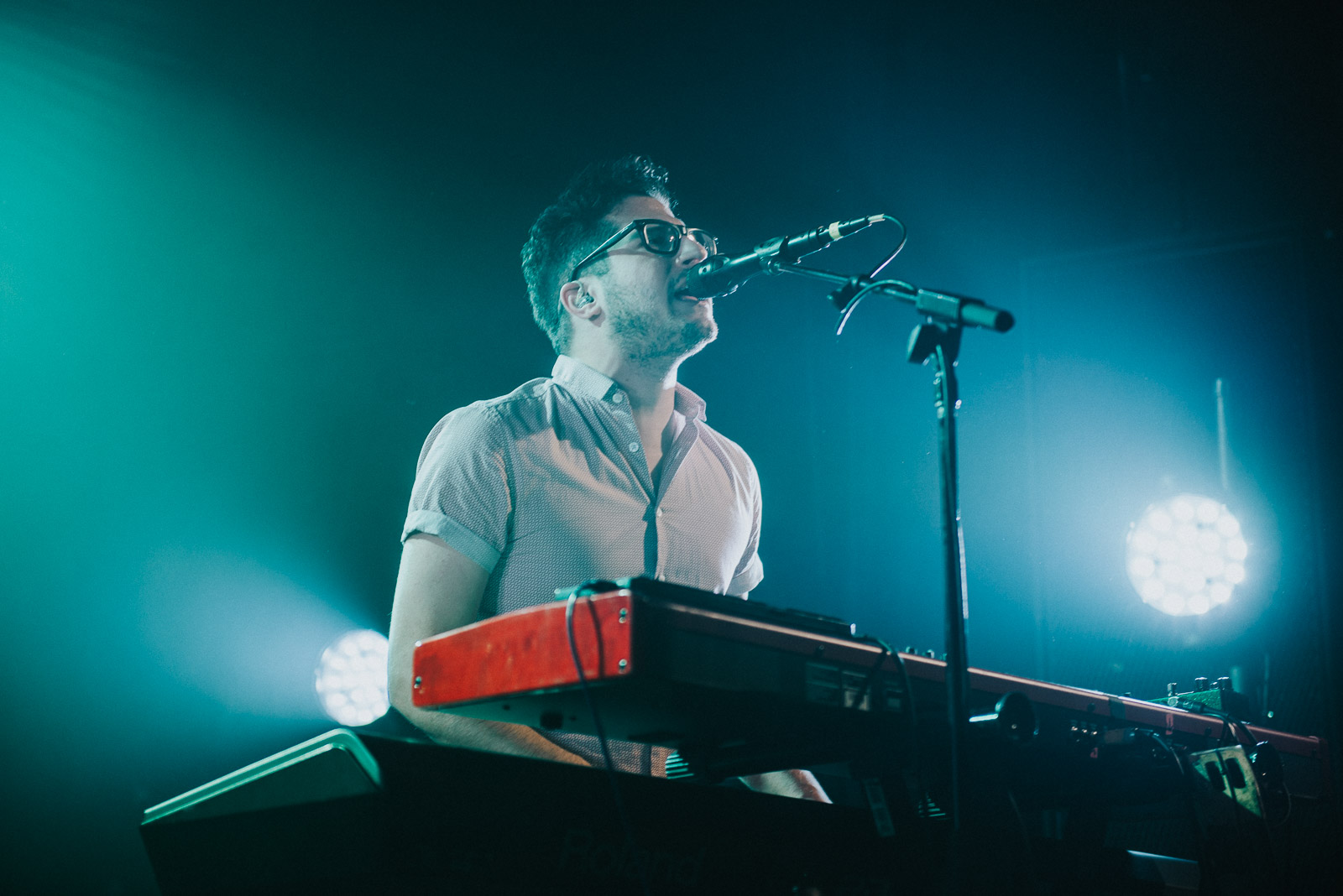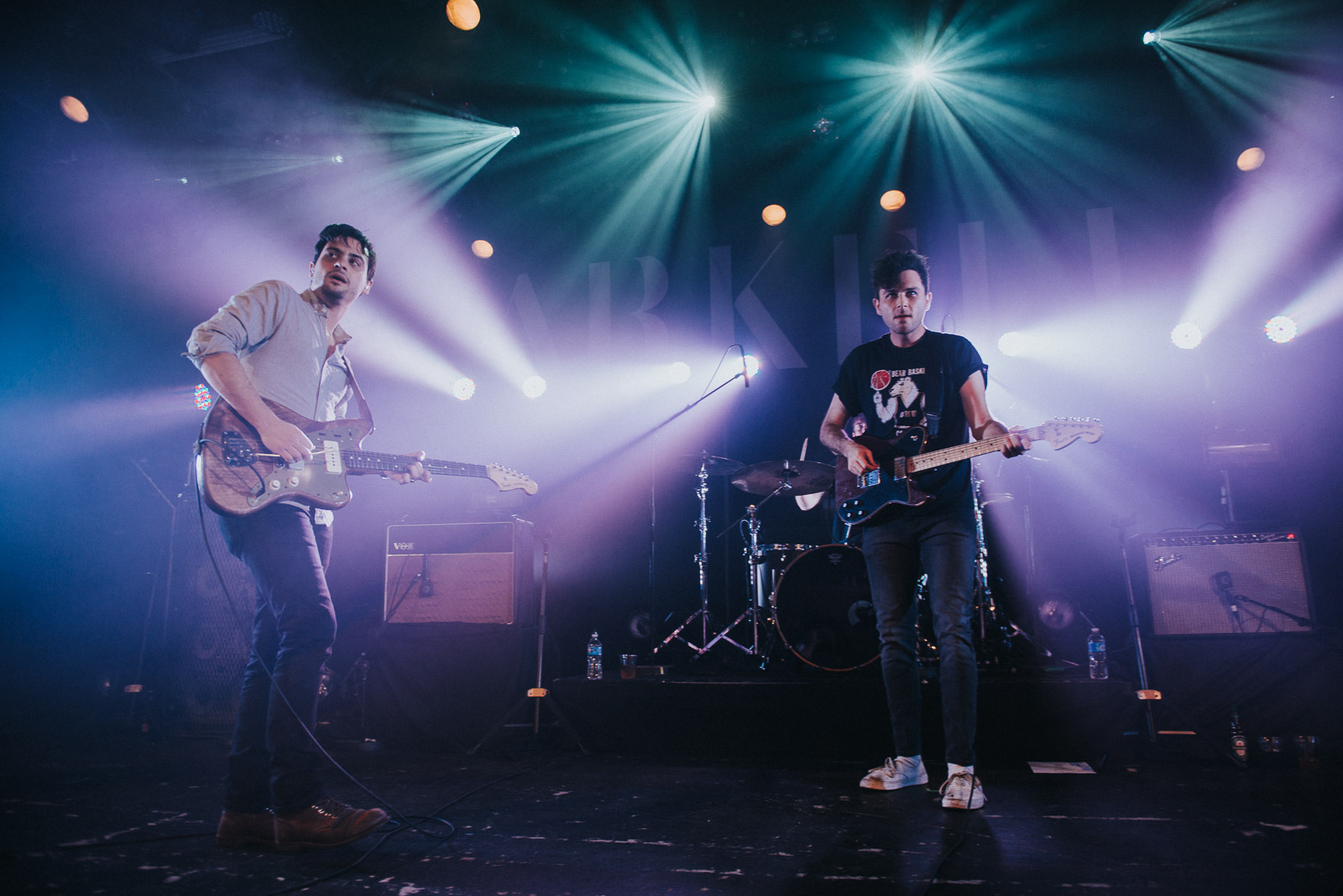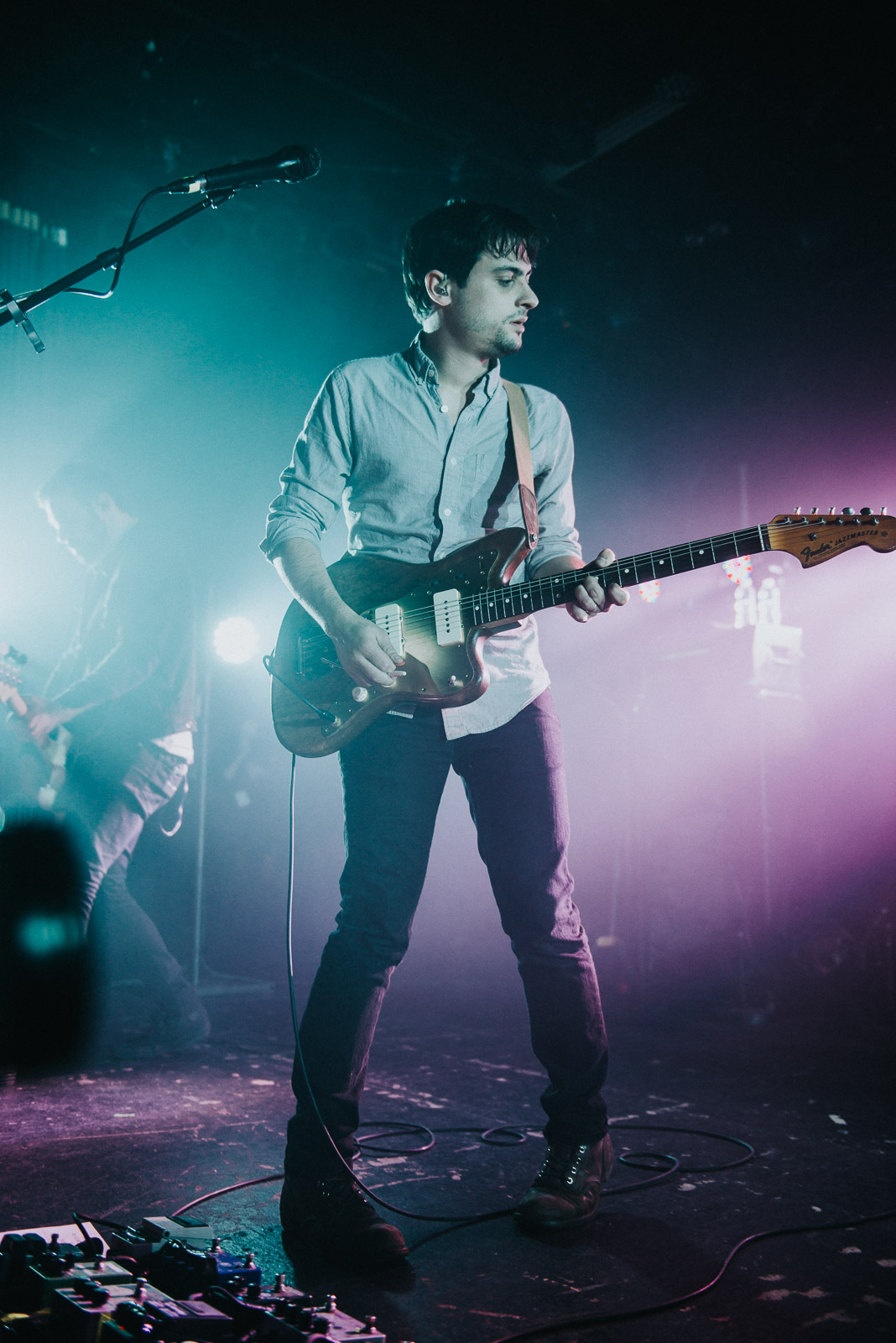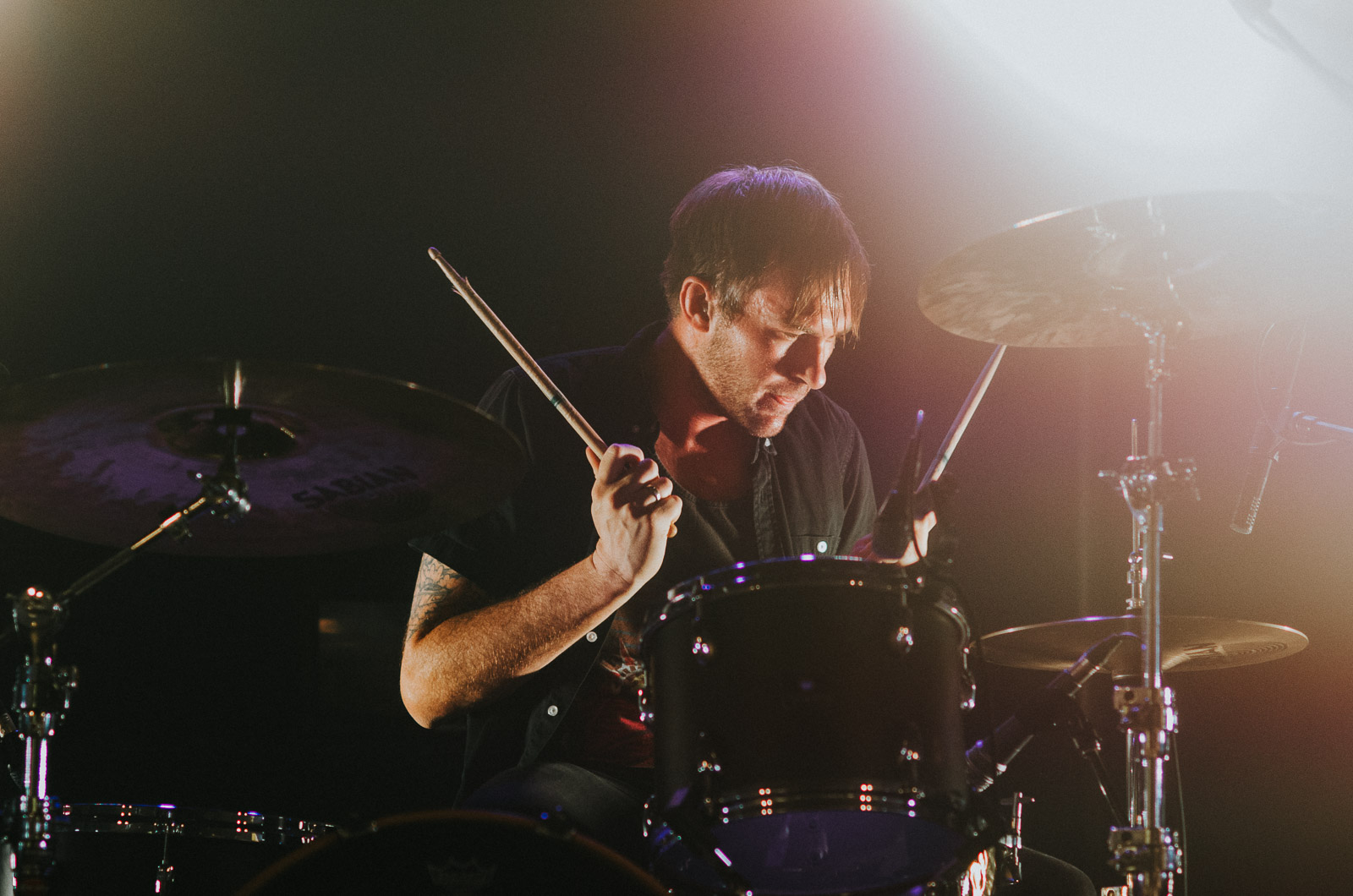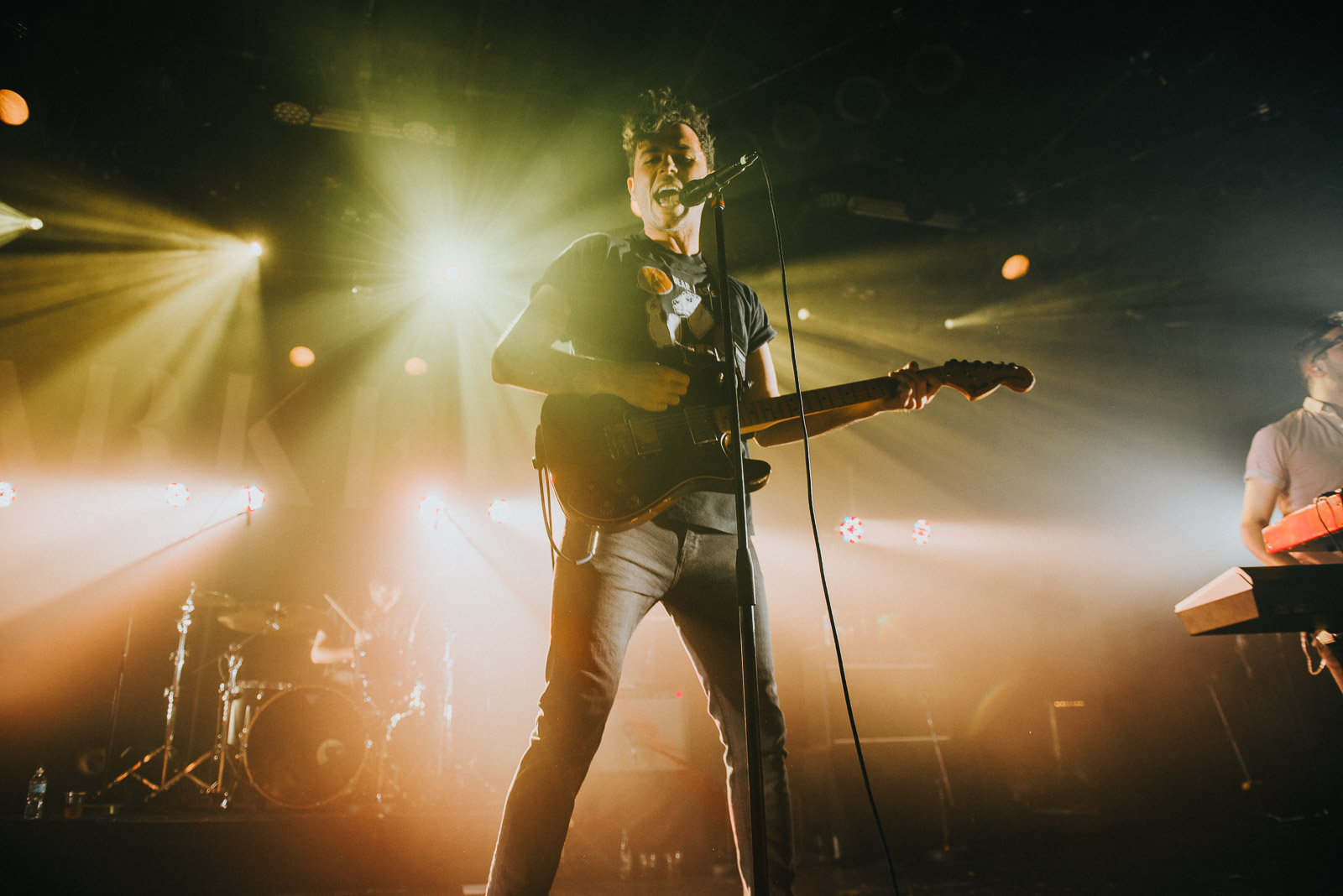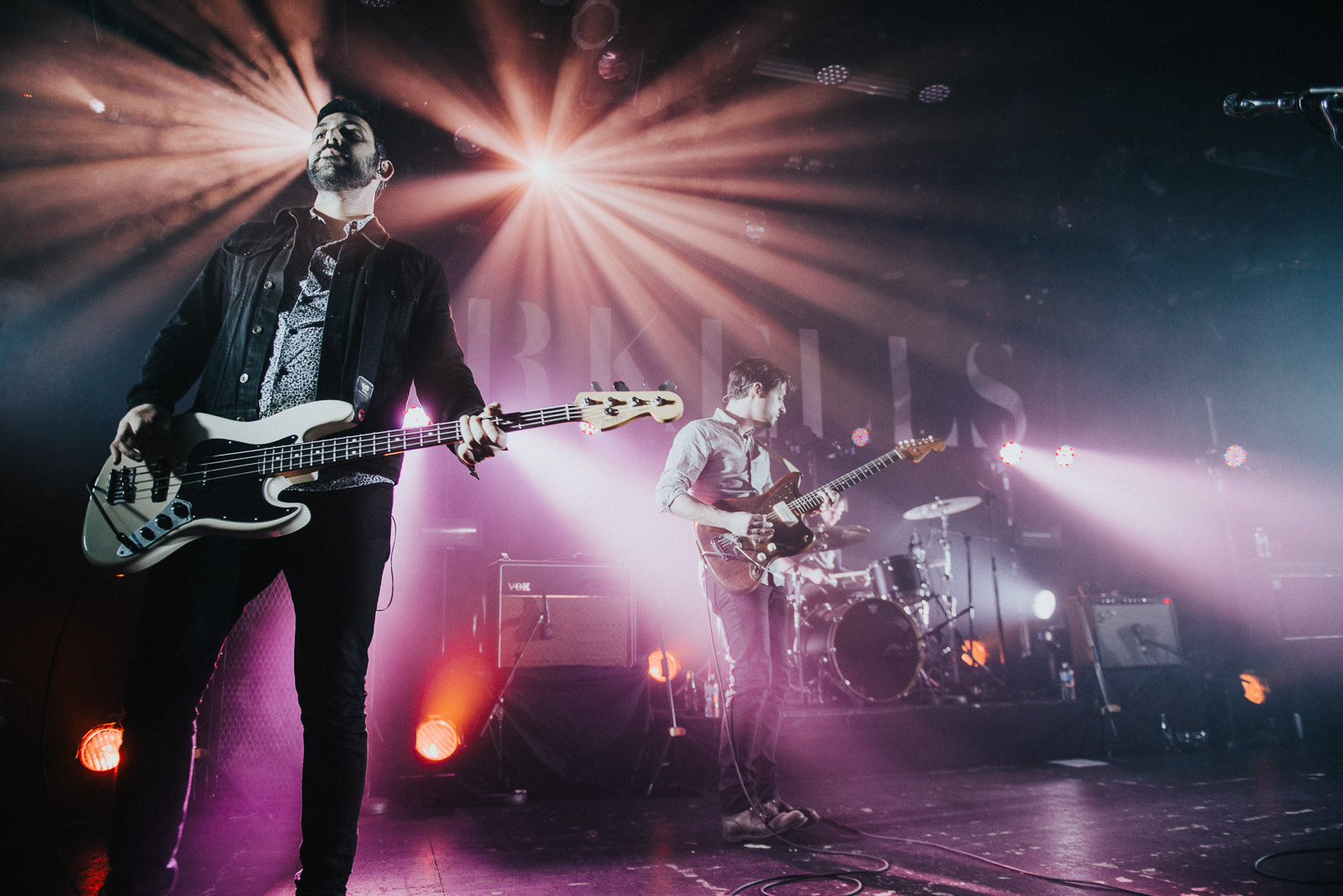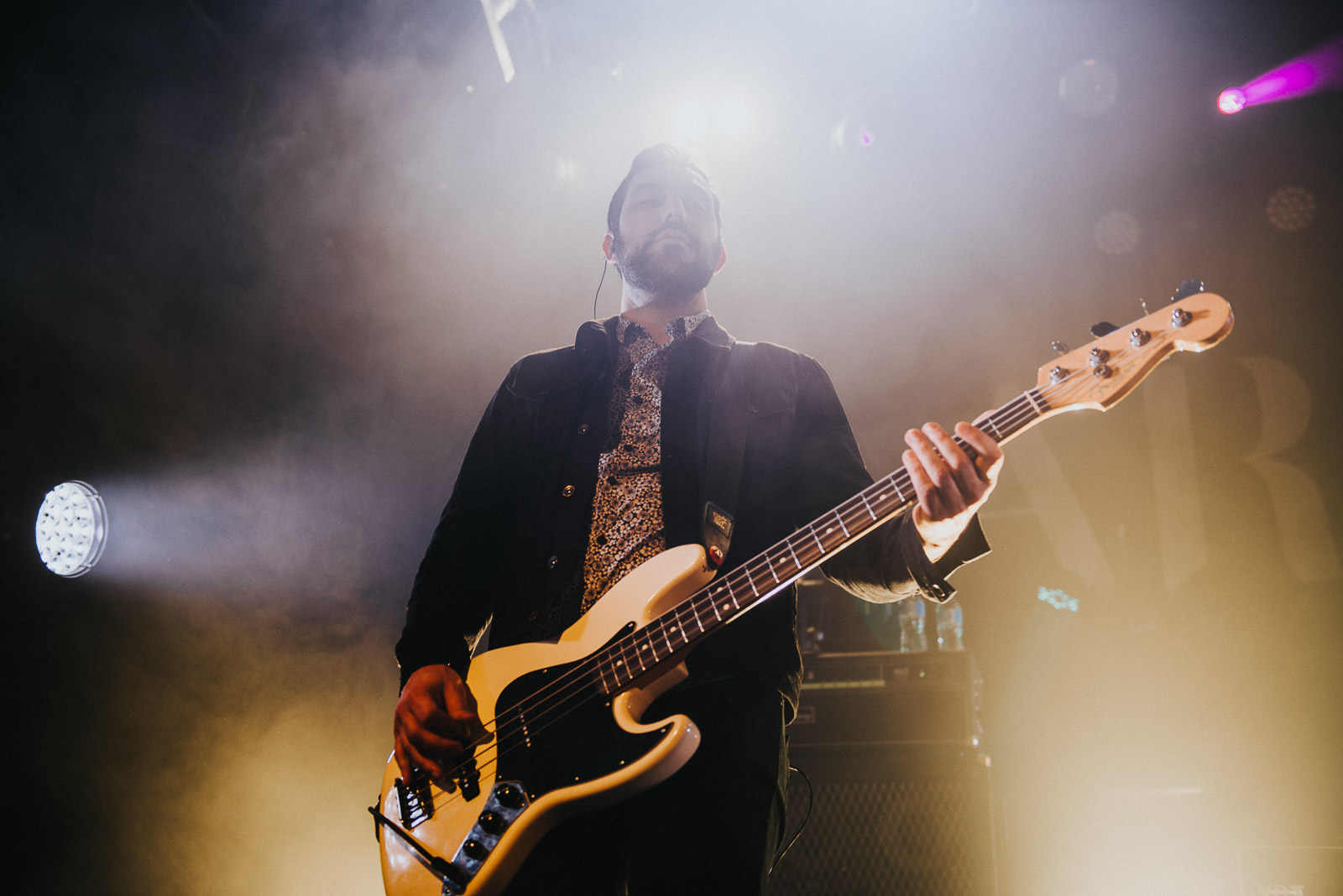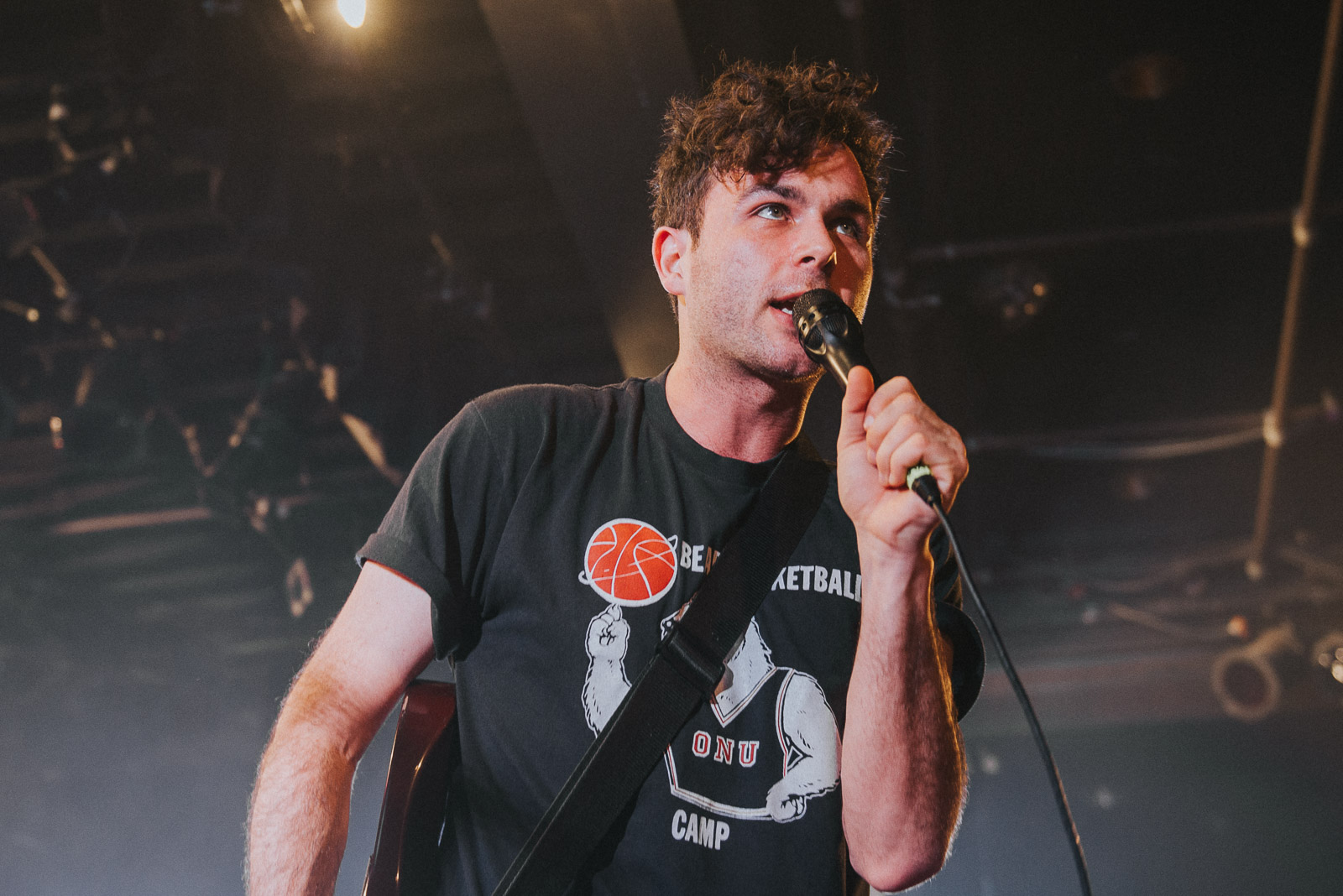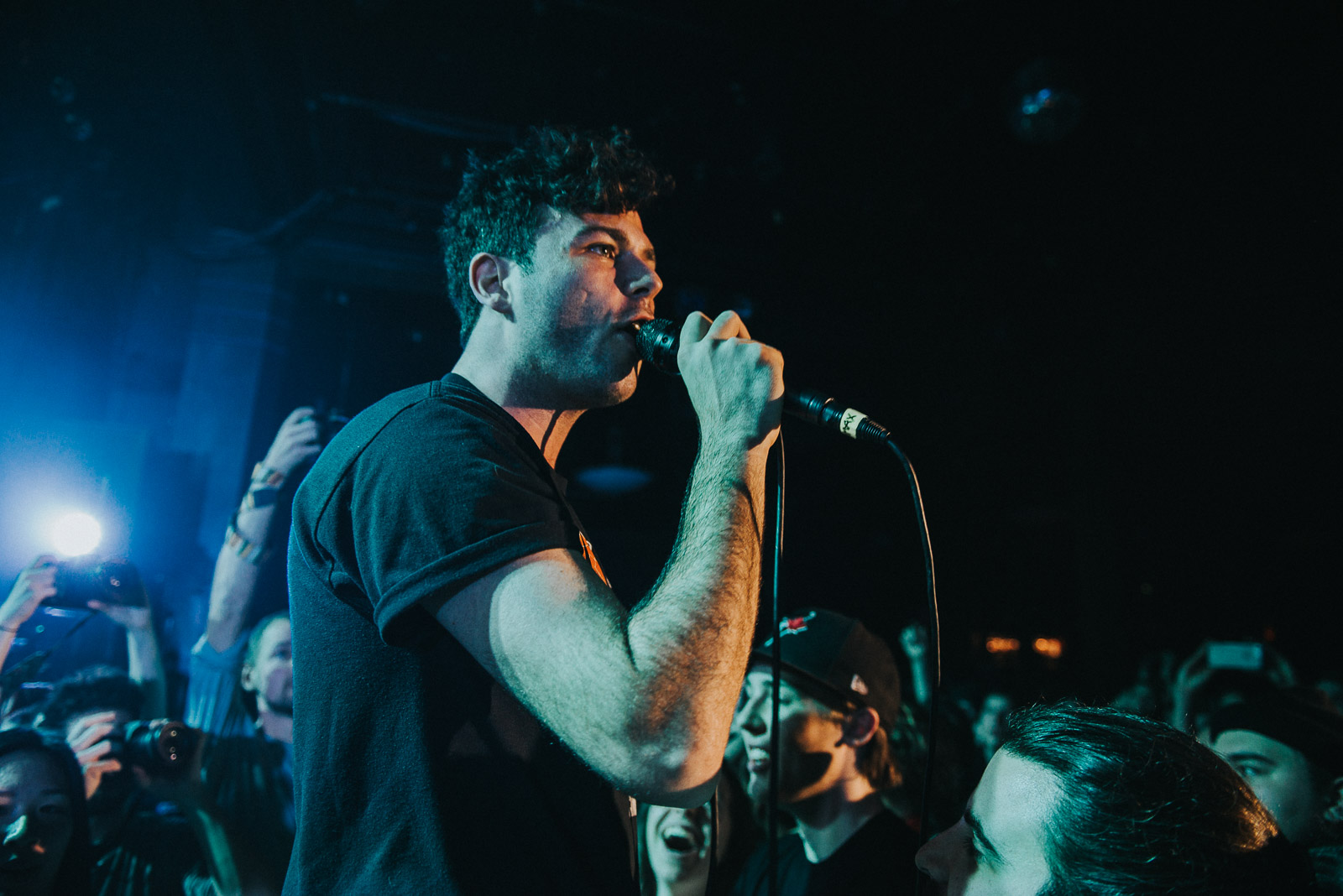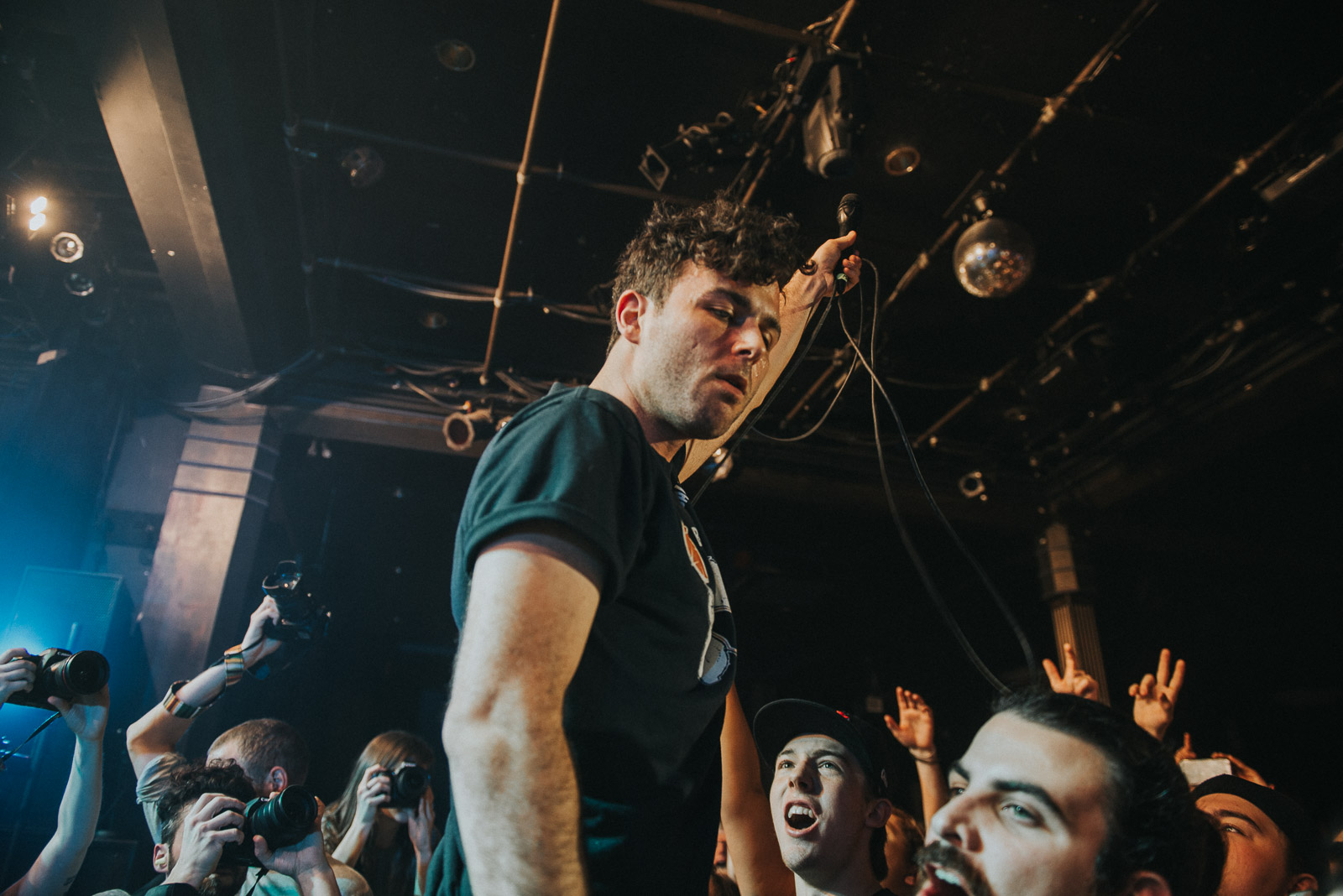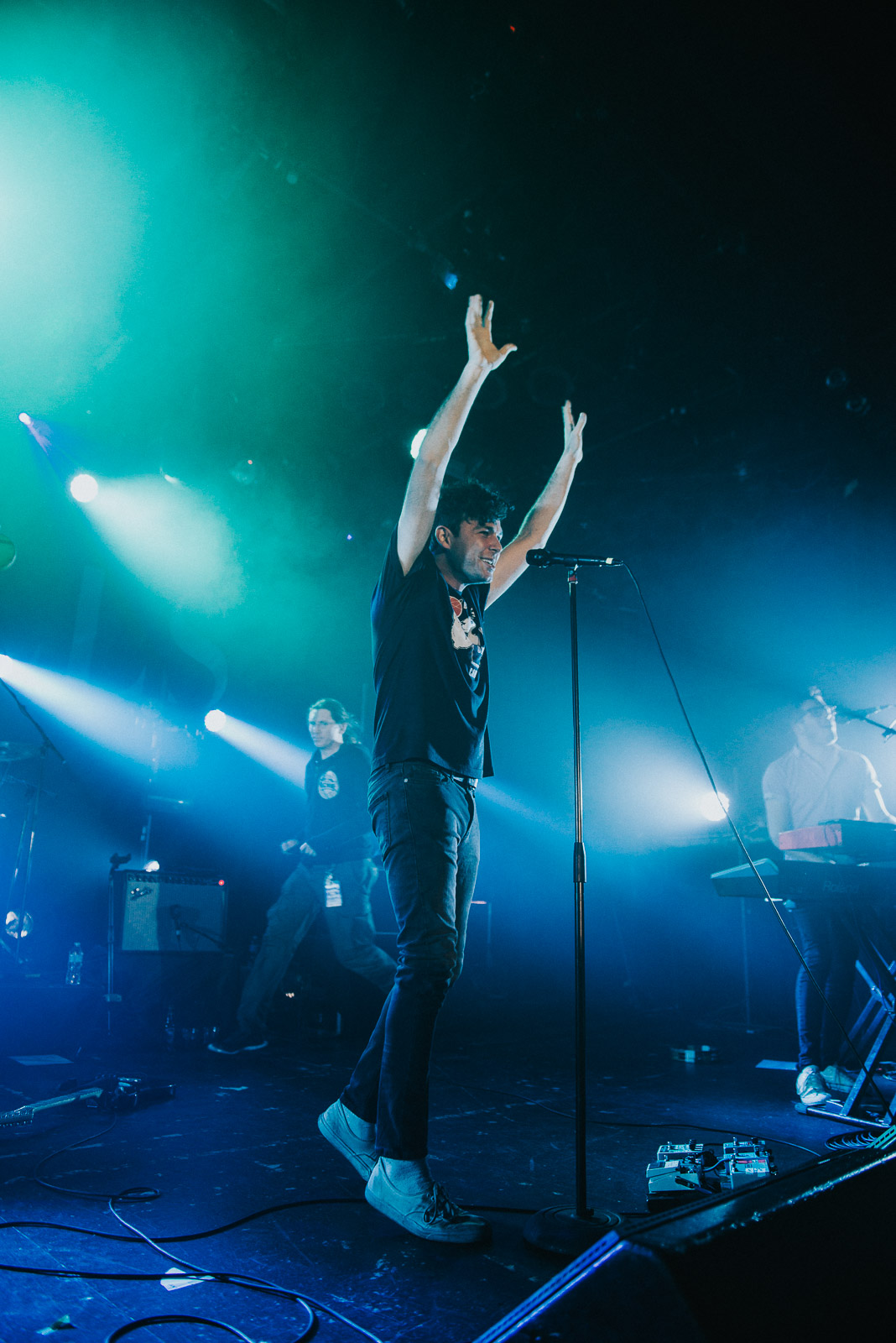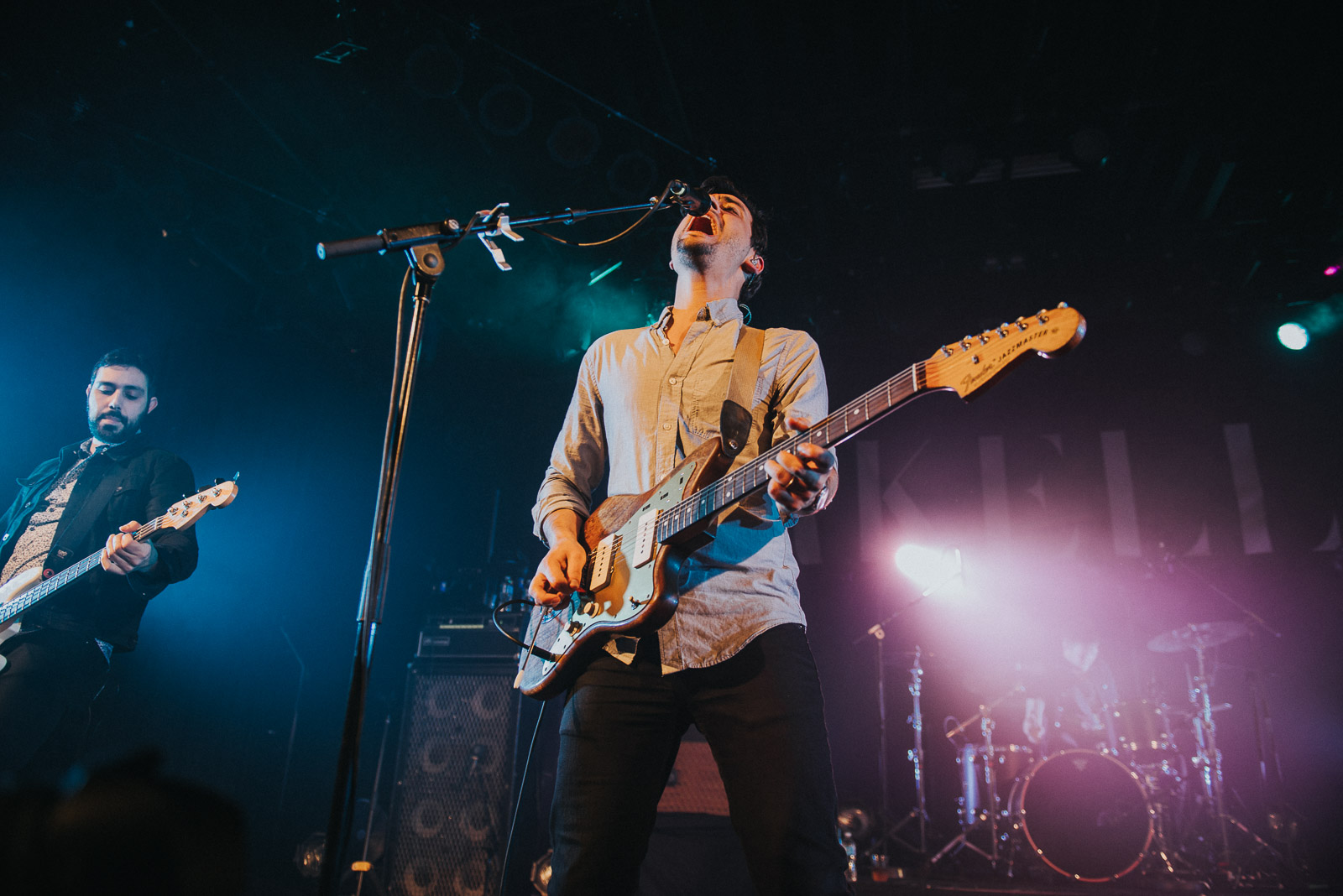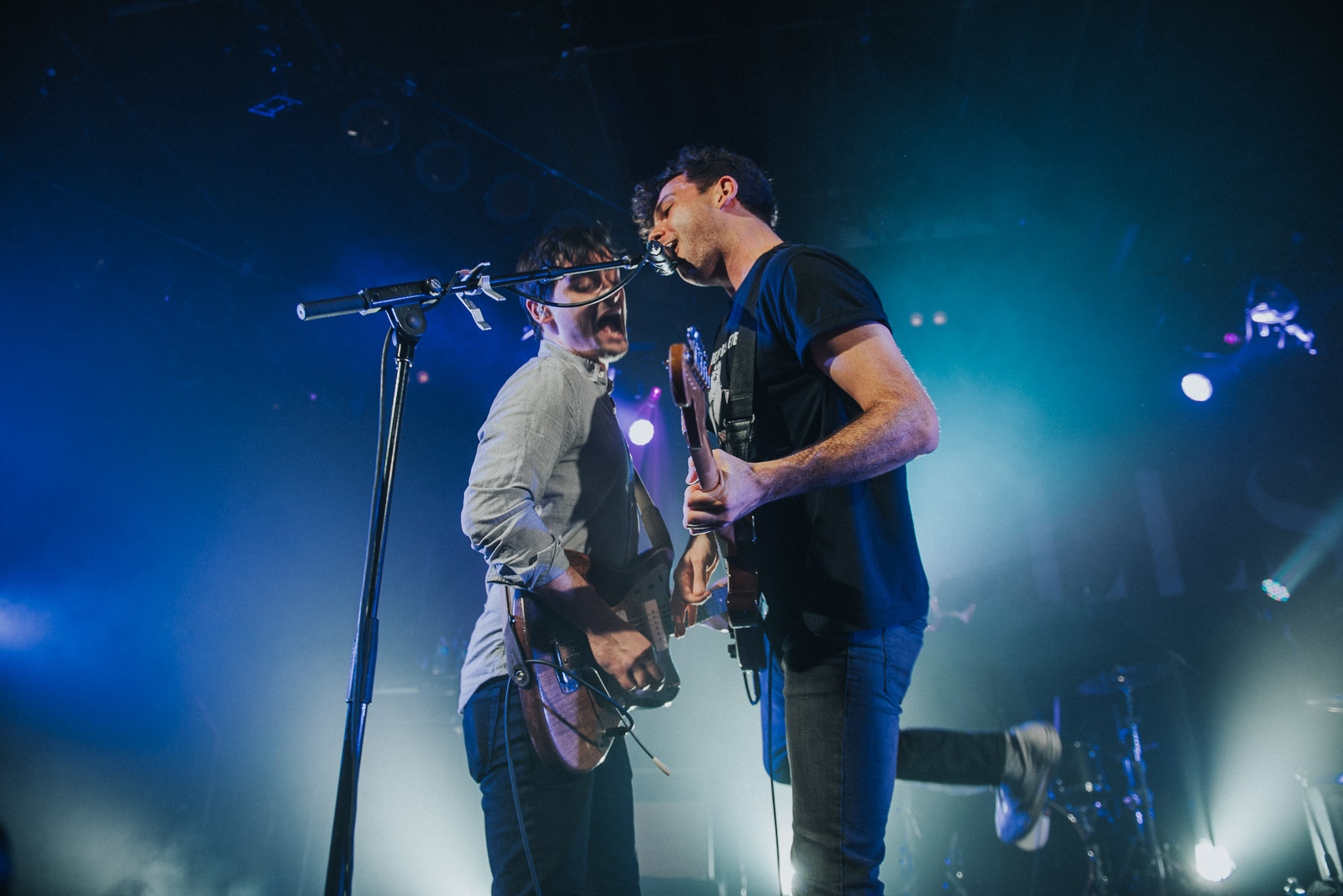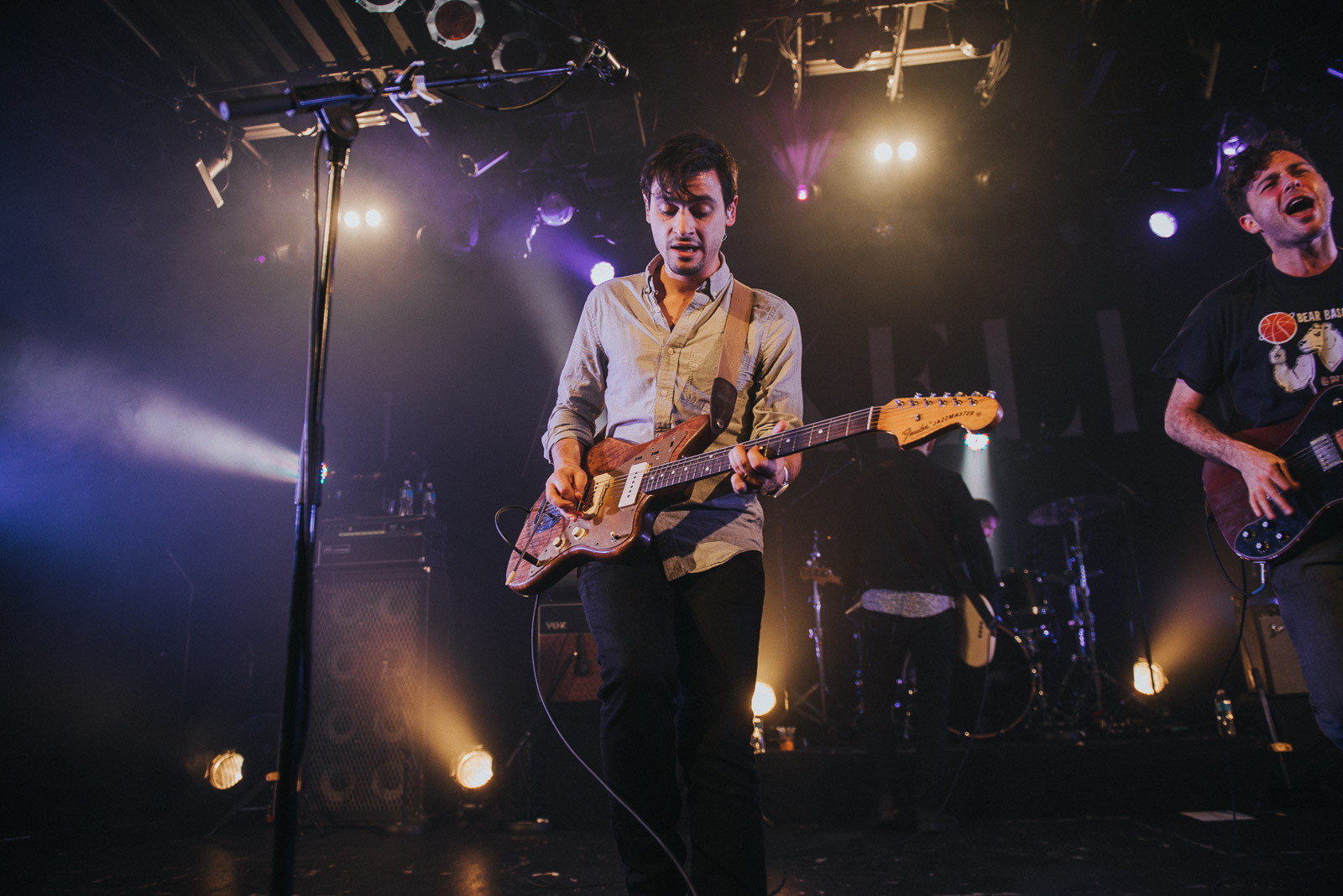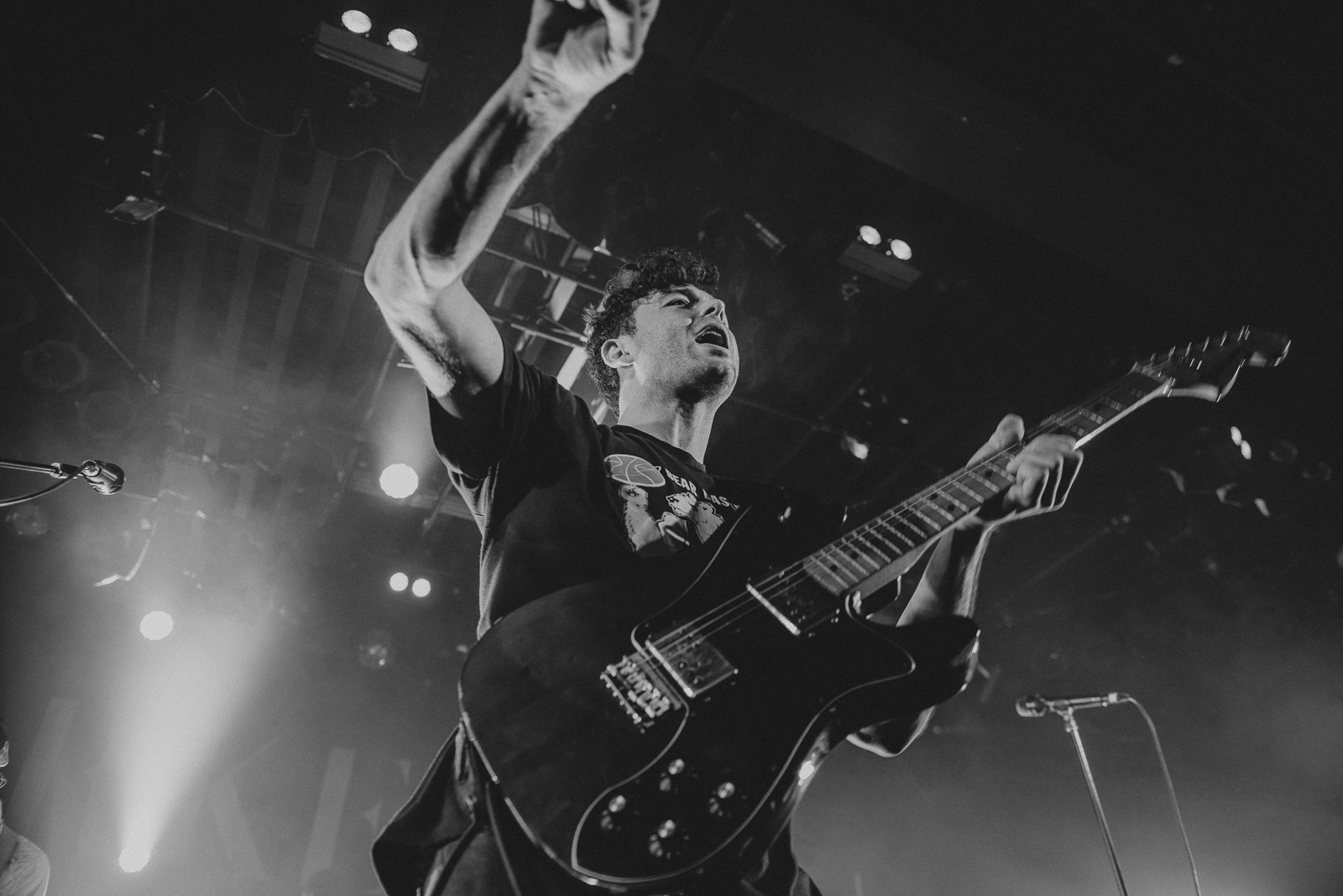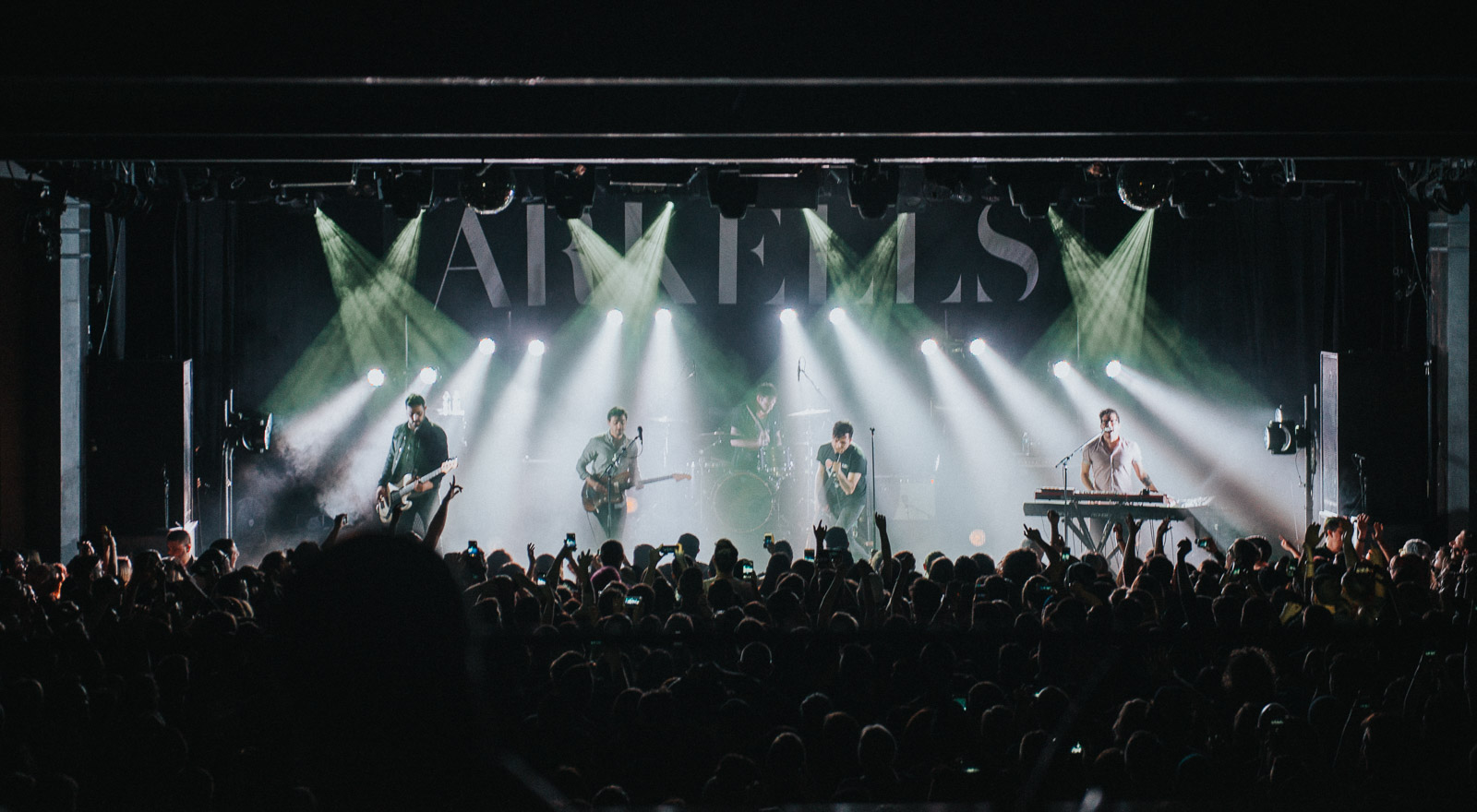 Setlist
Unfortunately, I wasn't able to get the setlists for Modern Space and Dreamers.
Arkells
Cynical Bastards
Come to Light
Michigan Left
11:11
Abigail
Oh, the Boss Is Coming!
Pullin' Punches
Crawling Through the Window
Ballad of Hugo Chavez
Book Club
I'm Not the Sun
Kiss Cam
Systematic
Never Thought That This Would Hapen
On Paper
Dirty Blonde
Whistleblower
Encore
Coffee (Acoustic)
Where U Goin
I Love You (Said the Whale cover)
I Got My Mind Set On You (George Harrison cover)
John Lennon
Leather Jacket