My apologies everyone on the delayed post. For those who have missed them, here are the prior parts: one, two, and three.

To begin, I personally did not see myself seeing PVRIS (pronounced Paris) as I had heard nothing about them, but I was recommended to them by both Tyler and Carmin. Things had worked out since I also had a block in my schedule to shoot them. Their style is something I haven't necessarily heard earlier but it's something electronic-y and alt/pop/rocky. The band themselves are fairly new into the game, with only two prior EPs and one album, and I feel they do have a lot of growing up to do. This aside; however, they do have a loyal fanbase and I do hope to hear them accelerate through the charts much like LIGHTS had since her debut.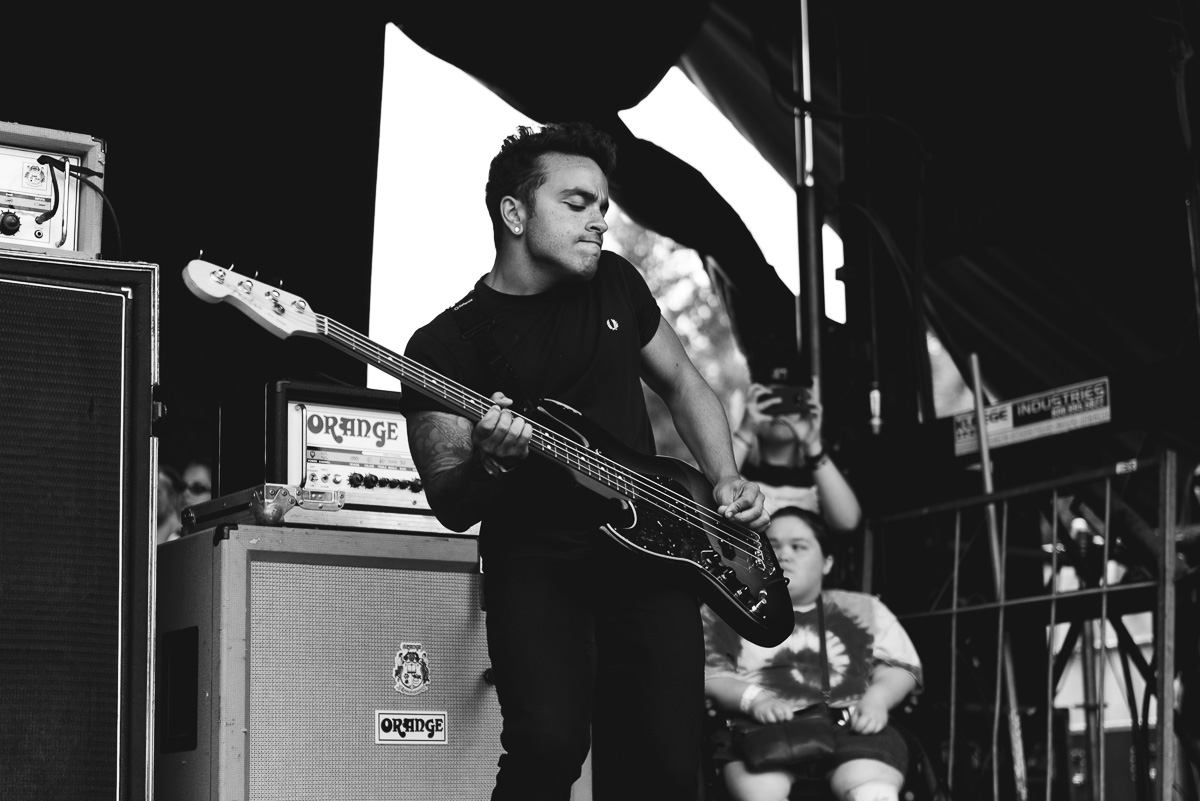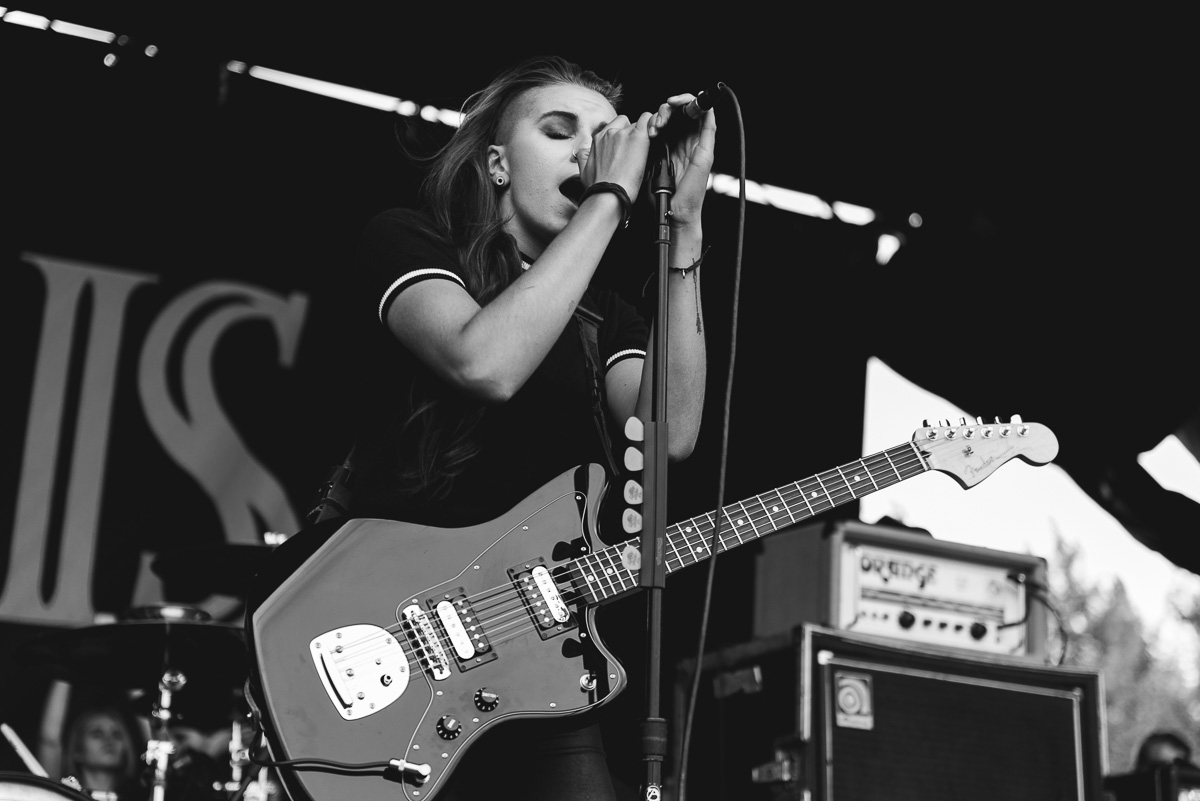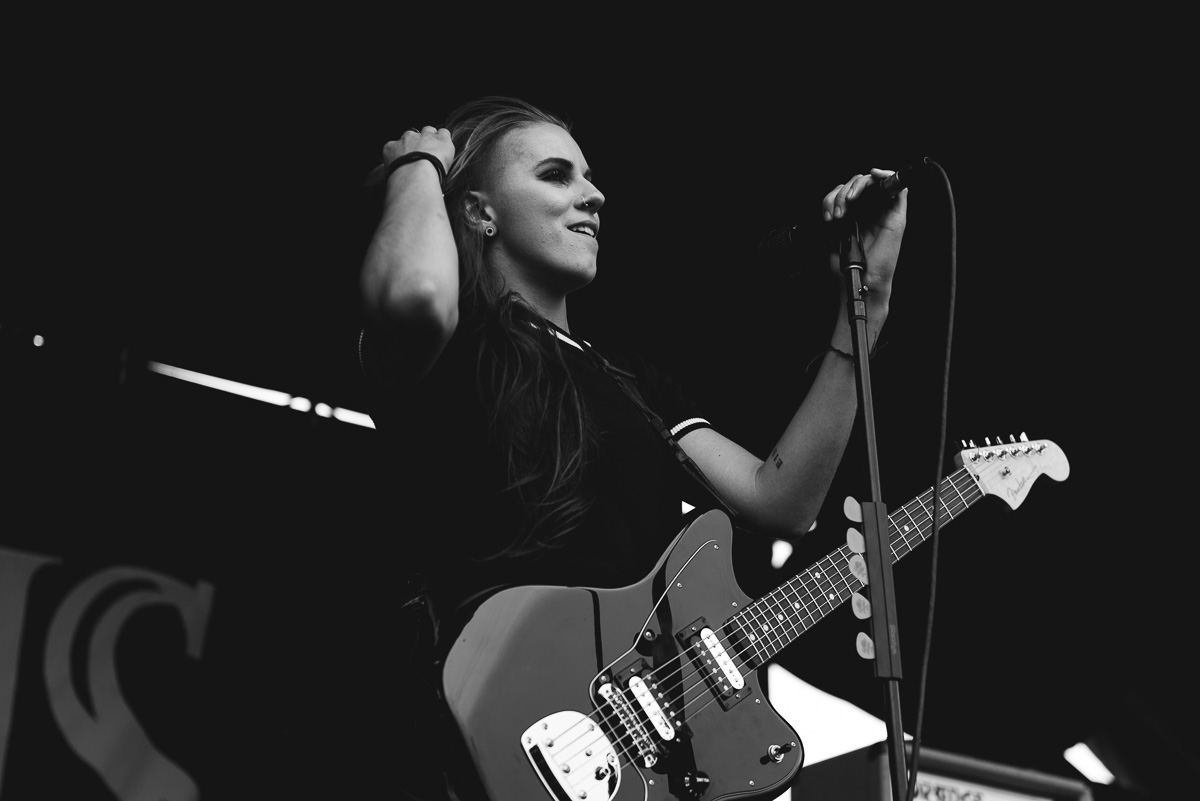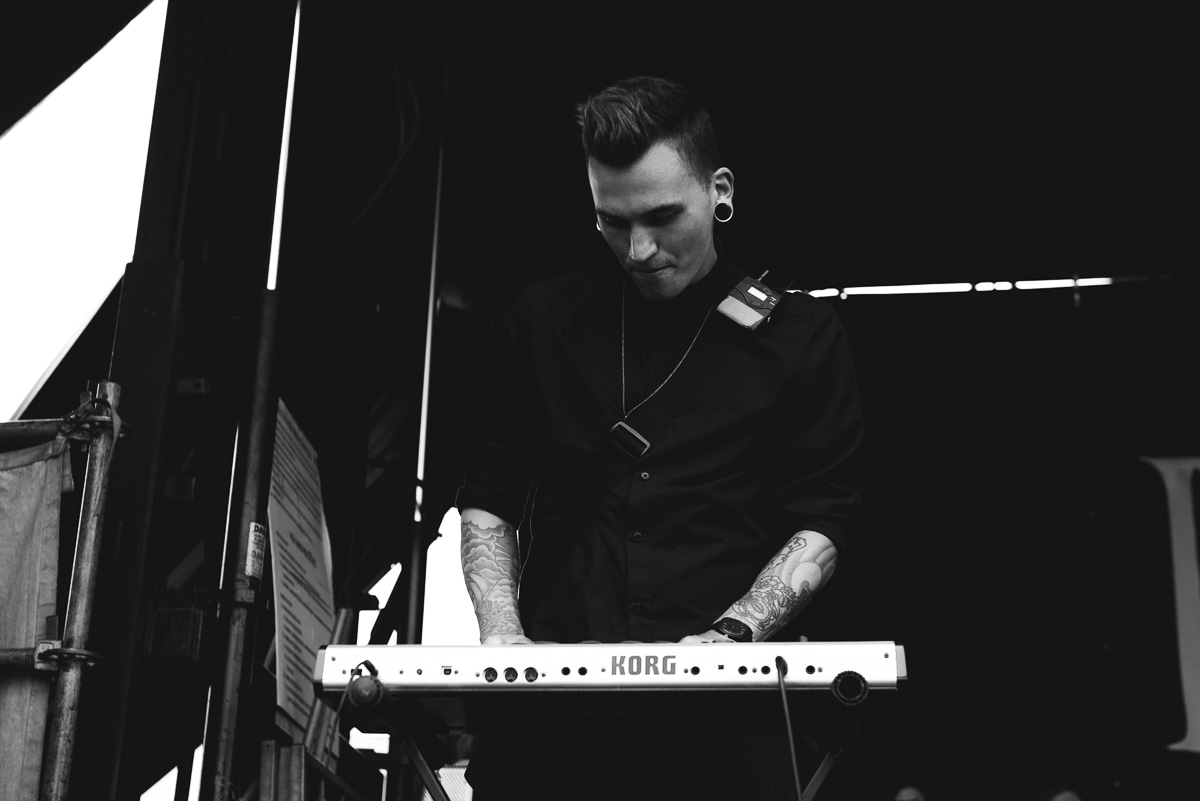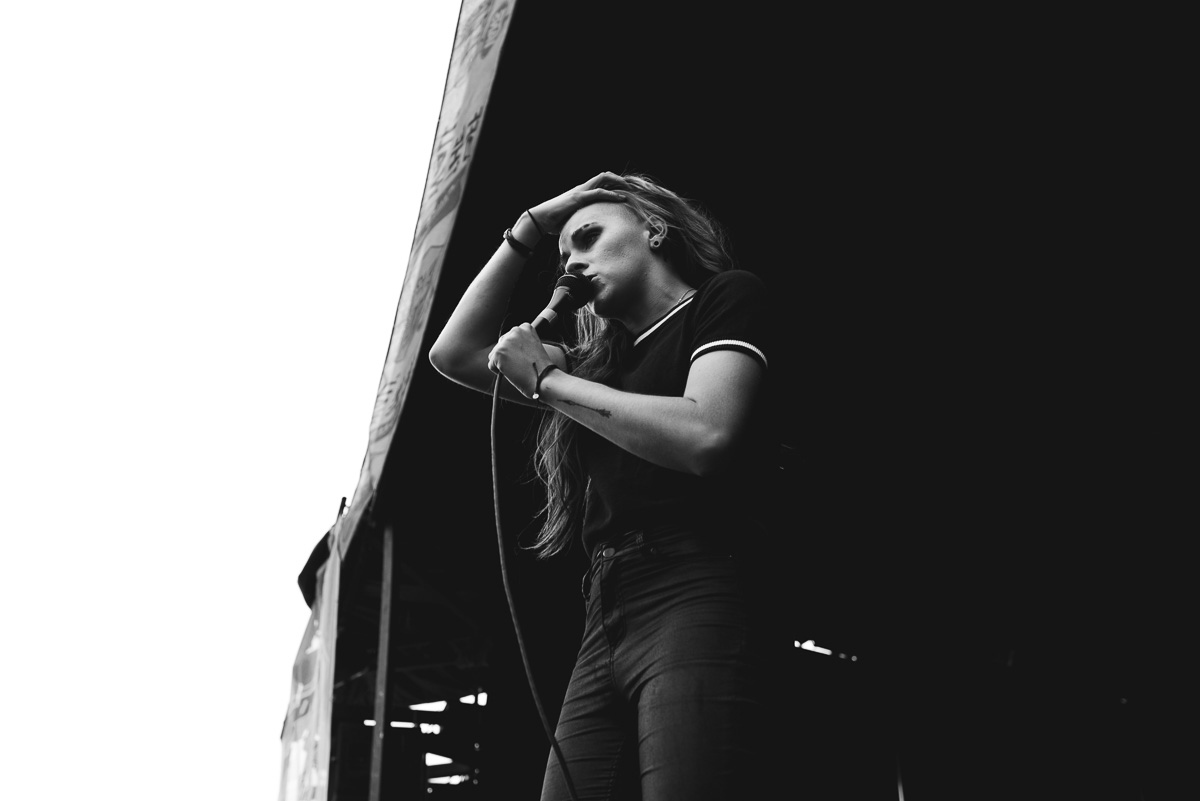 So...if glam rock met post-hardcore, and had a baby, the result would be the Black Veil Brides. Although I haven't heard too much of them, and wasn't necessarily drawn by their music - they put on a fun show! Similar to many glam rock and hair metal bands of the 80s (I'm looking at you Poison and Motley Crue) BVB delivered the stage theatrics with the silly makeup, long hair, studded jackets, smoke and pyrotechnics. I wish I could have stayed longer but I could never miss a chance to see...
...Beartooth! Gone are Caleb Shomo's day of crabcore with Attack Attack! Instead comes a vicious post-hardcore/metalcore act where the crowds seem to grow every time I see them. The fans were some of the rowdiest, despite being later in the day. Crowdsurfers flew as the band tore up the stage, and even more so when the cover of Blitzkieg Bop came on. Although some of the notes were missed, the intensity made up for it. I would highly recommend any headbanger to join the pit and see them on tour.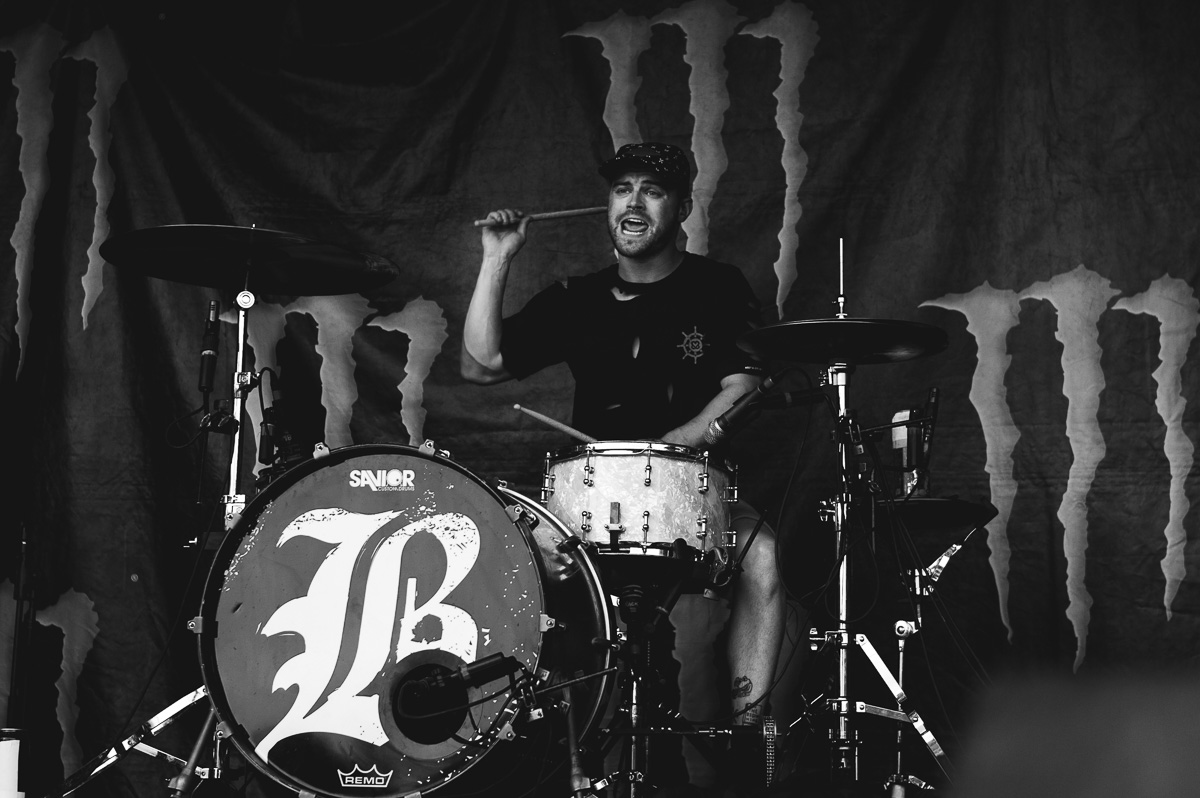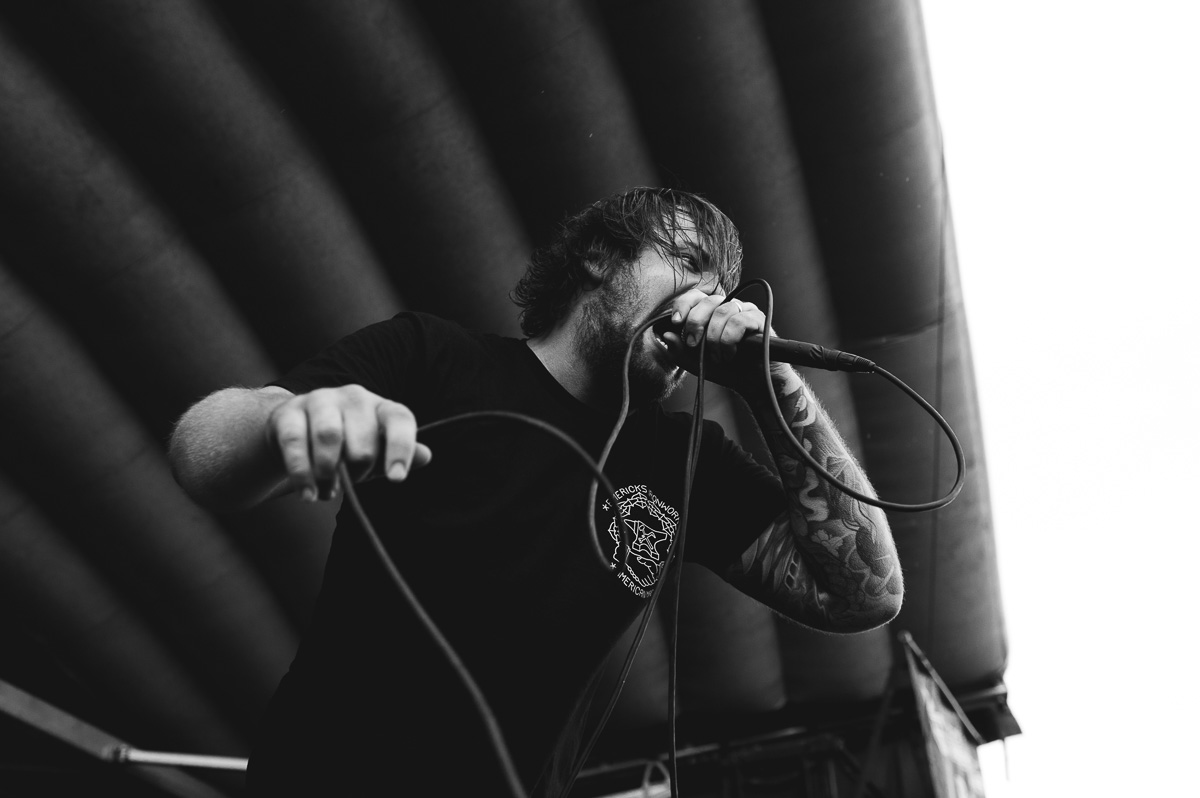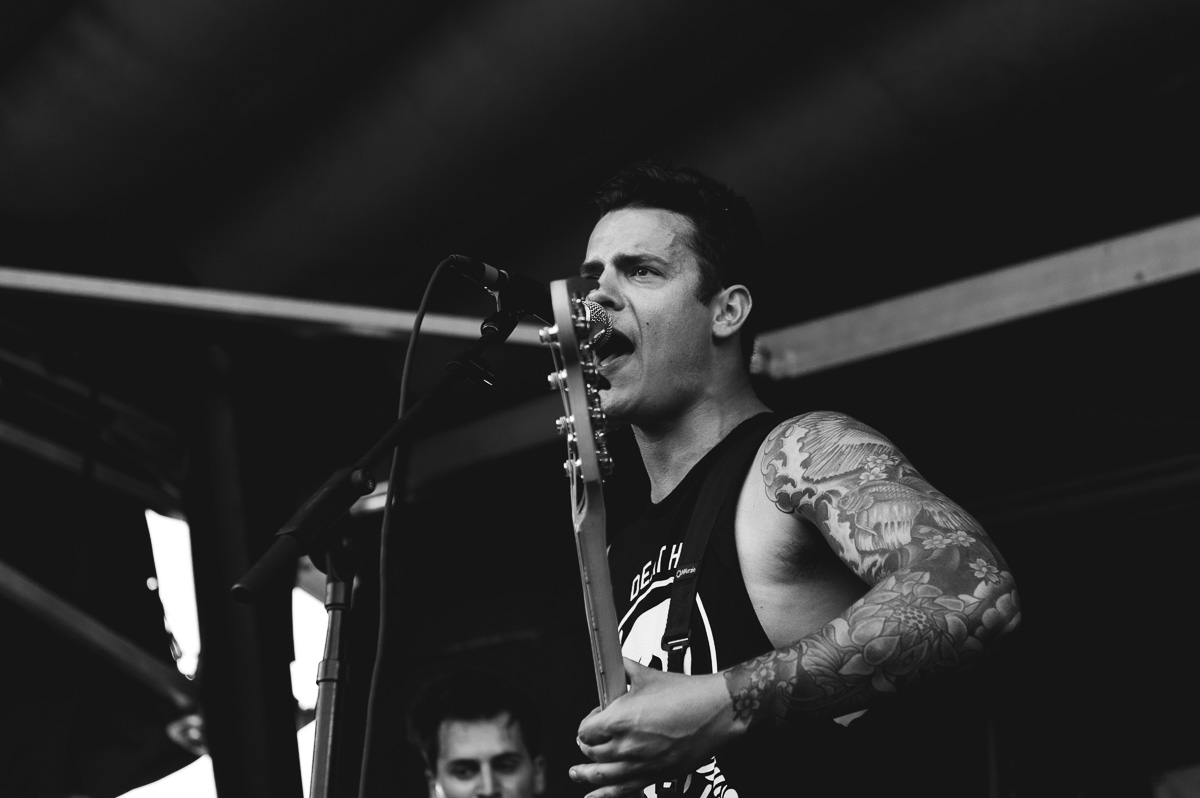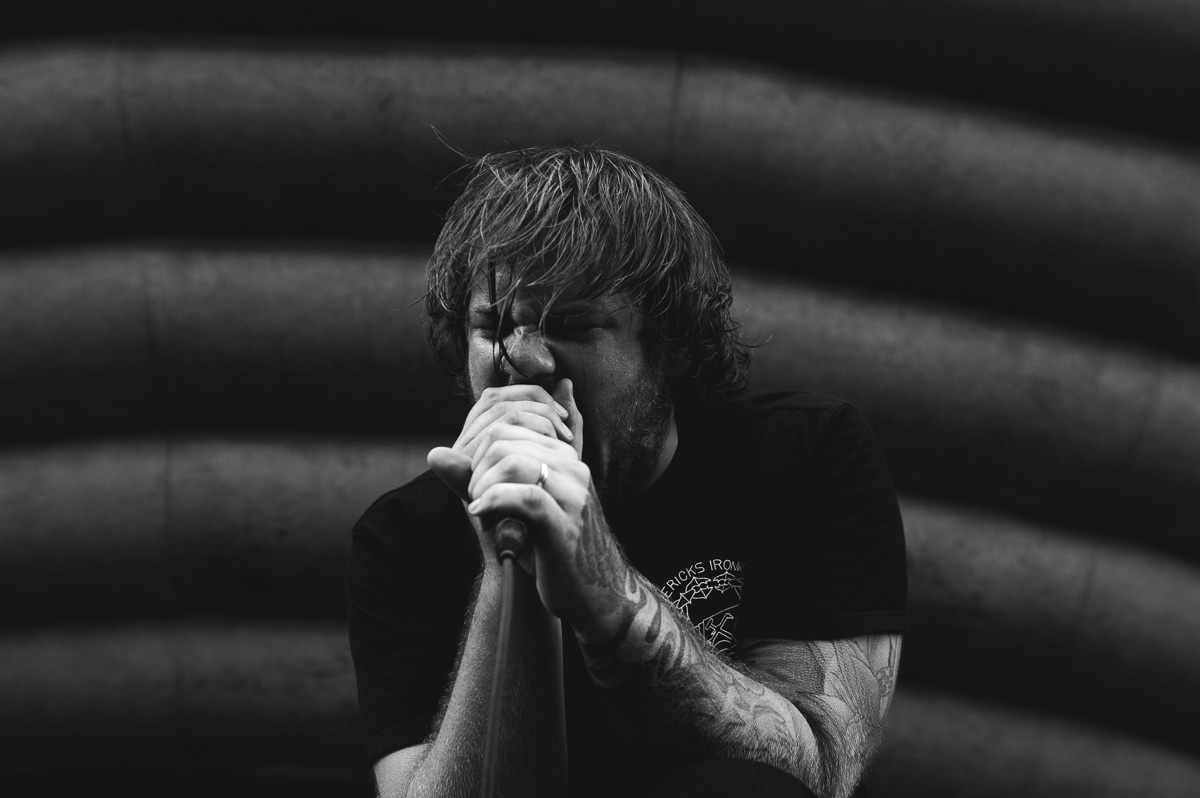 Finally! I have waited years to see I Killed the Prom Queen since the release of their album Music for the Recently Deceased came out in 2006 (which I'm still rocking out to, btw.) I don't think they'd ever made their way to Vancouver and I was even more heartbroken when I heard of their breakup in 2008, but time had finally come when they reunited for their latest record Beloved (sans JJ Peters, however.) For some reason, bassist Benjamin Coyte wasn't present but the show carried on with Jaime Hope (ex-The Red Shore) growling at the top (or bottom) of his lungs and Jona Weinhofen slaying it on the cleans. Although the crowd (and set) was smaller than I expected, the pit was wild and I ended up getting kicked in the back once or twice (I thought it was just elbows!) With Aussies Northlane, Parkway Drive and Deez Nuts hitting up Vancouver, I can only dream for a headlining Canada tour with IKTPQ.
Setlists
PVRIS
Fire
St. Patrick
Mirrors
Holy
White Noise
My House
Black Veil Brides
Faithless
Heart of Fire
Coffin
Wretched and Divine
Kickstart My Heart (Motley Crue cover)
The Legacy
In The End
Beartooth
The Lines
Relapsing
In Between
I Have a Problem
Beaten In Lips
Dead
Blitzkrieg Bop (Ramones cover)
Body Bag
I Killed The Prom Queen
Your Shirt Would Look Better with a Colombian Necktie
Thirty One & Sevens
Calvert Street
Sharks In Your Mouth
Say Goodbye
To the Wolves