June 30, 2015. Commodore Ballroom. - Oh, it seems like a dream come true to shoot Bad Religion, the punk rock heavyweights hailing from LA. This was my first time shooting for Beatroute Magazine and at the Commodore Ballroom (hands down, my favourite venue in all of Vancouver).
Bad Religion currently consists of vocalist Greg Graffin (who rocks a PhD from Cornell), guitarist Brett Gurewitz (the founder of Epitaph records and unfortunately, wasn't at the Vancouver show), bassist Jay Bentley, guitarists Brian Baker and Mike Dimkich, and lastly drummer Brooks Wackerman. As of 2015, they've released 16 studio albums, 2 live albums, 3 compilation albums and 2 EPs (and yes...one that sports punk rock versions of your favourite Christmas carols).

Bad Religion has inspired a majority of the later 90s punk bands, who often cite them as one of their biggest influences (such as NOFX, AFI, Pennywise, The Offspring and Rise Against). They differentiate themselves from the crowd with their use of 3-part vocal harmonies, guitar solos and lyrics that contain religious and political commentary. They have contributed songs to many left-wing groups such as pro-choice groups and Fat Mike's Rock Against Bush.
Onward to the show, however, it was amazing to see 40-50 year old punk rockers with more energy than most upcoming acts now-a-days. Although I've never personally seen them before, I feel that they've aged well, just like wine or a nice whiskey. Gone are the years of fitting into the punk aesthetic; Bad Religion is the perfect example of being able to grow up and still questioning authority. You don't need your piercings, tattoos or studded leather jackets to show that.

Unfortunately, being a bigger act, I was only really able to secure the first three songs from the photo pit so I wasn't able to get good pictures of the wheelchair I saw crowdsurfing but below are the photos for you to enjoy!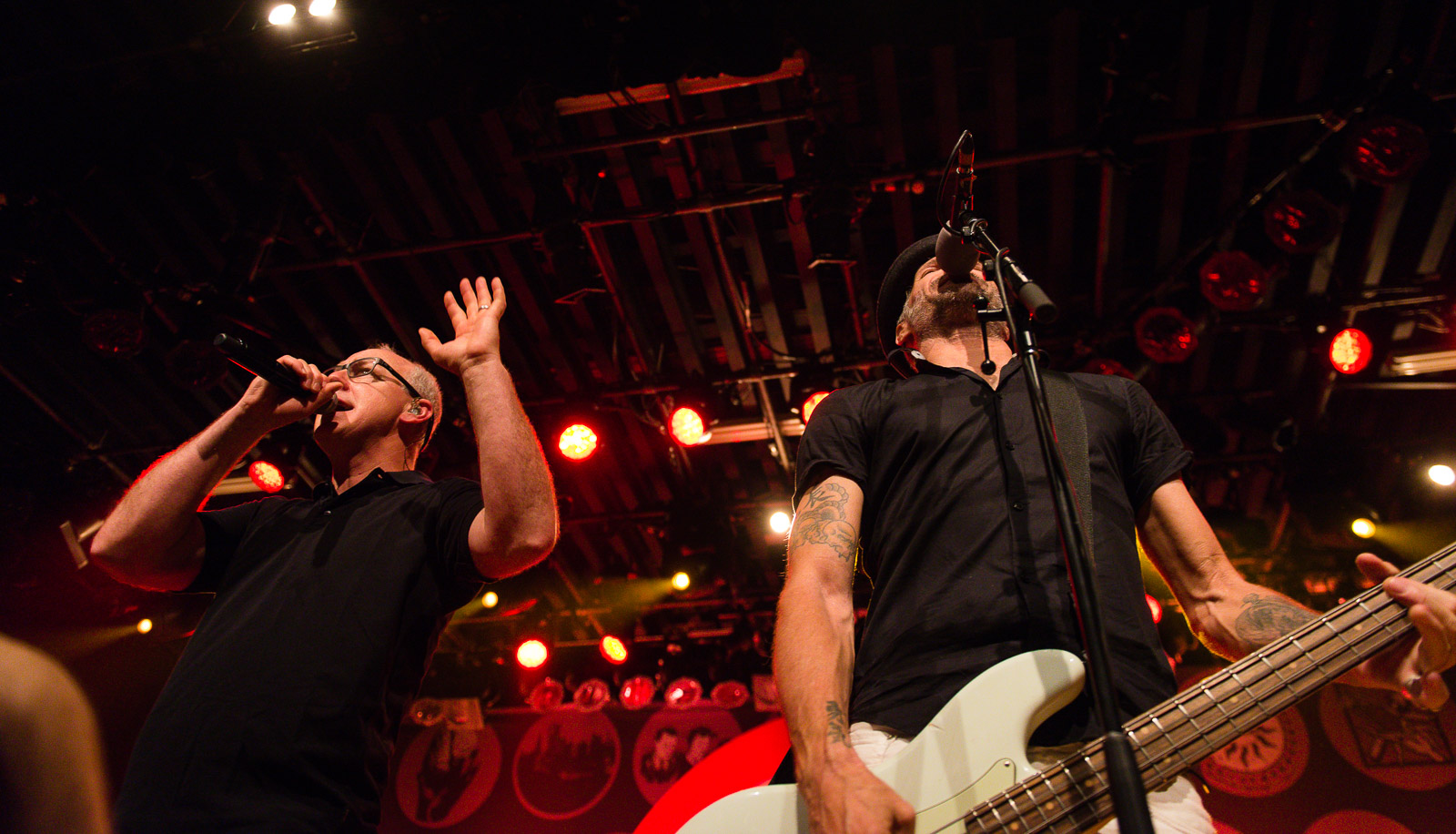 The setlist is included here:
Gear:
Nikon D610 with 24-70 2.8 and 70-200 2.8.