June 12, 2015 - So not too long after the metal escapade at the Rickshaw, I was invited to shoot another set for NotYourScene Magazine - this time for Brass' album release of No Soap Radio at the Astoria on East Hastings. For any of you dive bar lovers, this is one of the places to be! Cheap drinks, cheap food and punk rock sounds like home to me! Of course with such a venue comes less than ideal lighting, but again, I like a challenge.

First up on the docket was the two-piece band, PASSIVE, which consists of Gene Wilder and Wilder Jeans. Of course, pseudonyms for names unbeknownst to me. Regardless, twas a nice mellow dose of punk rock to start the evening. The energy levels were a bit low I found but they were very musically pleasing to the ear. You can currently check out their latest digital album, s/t here.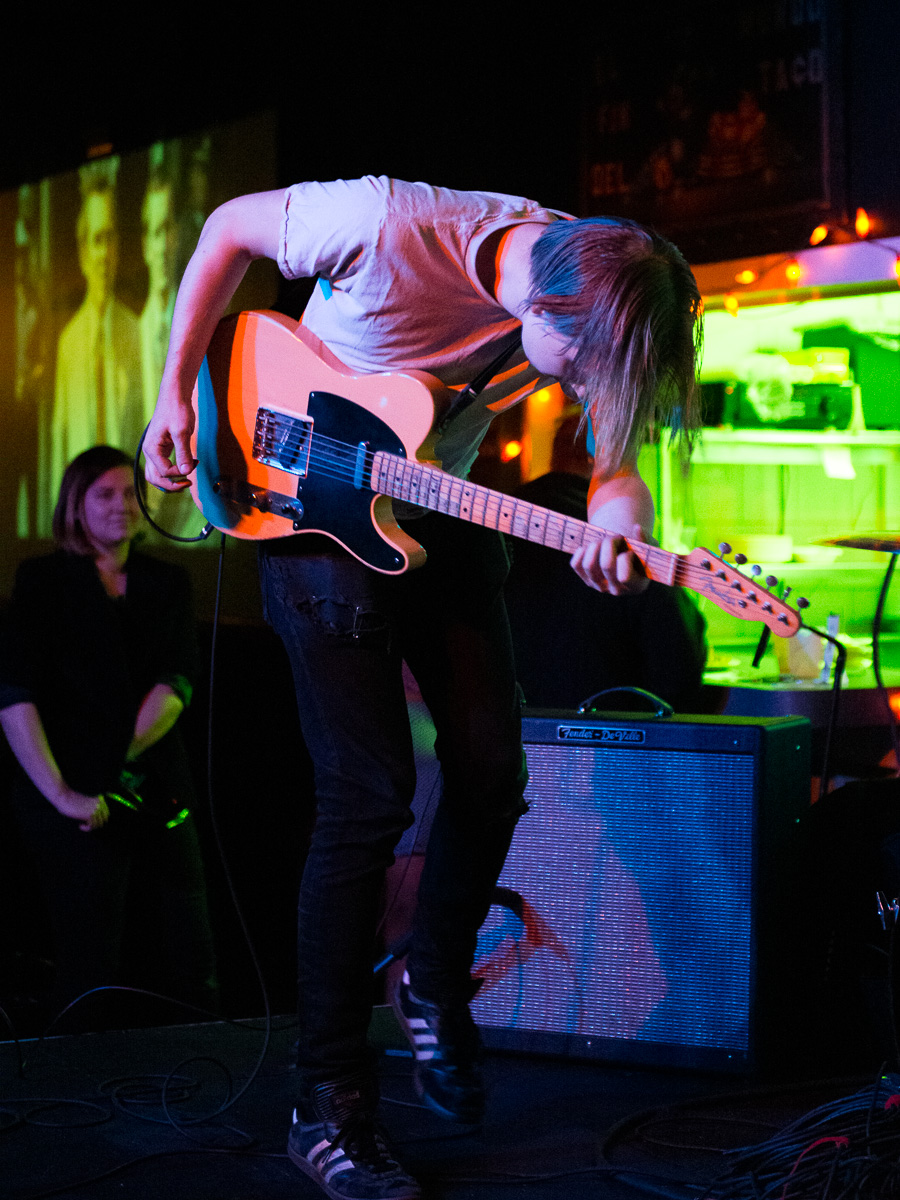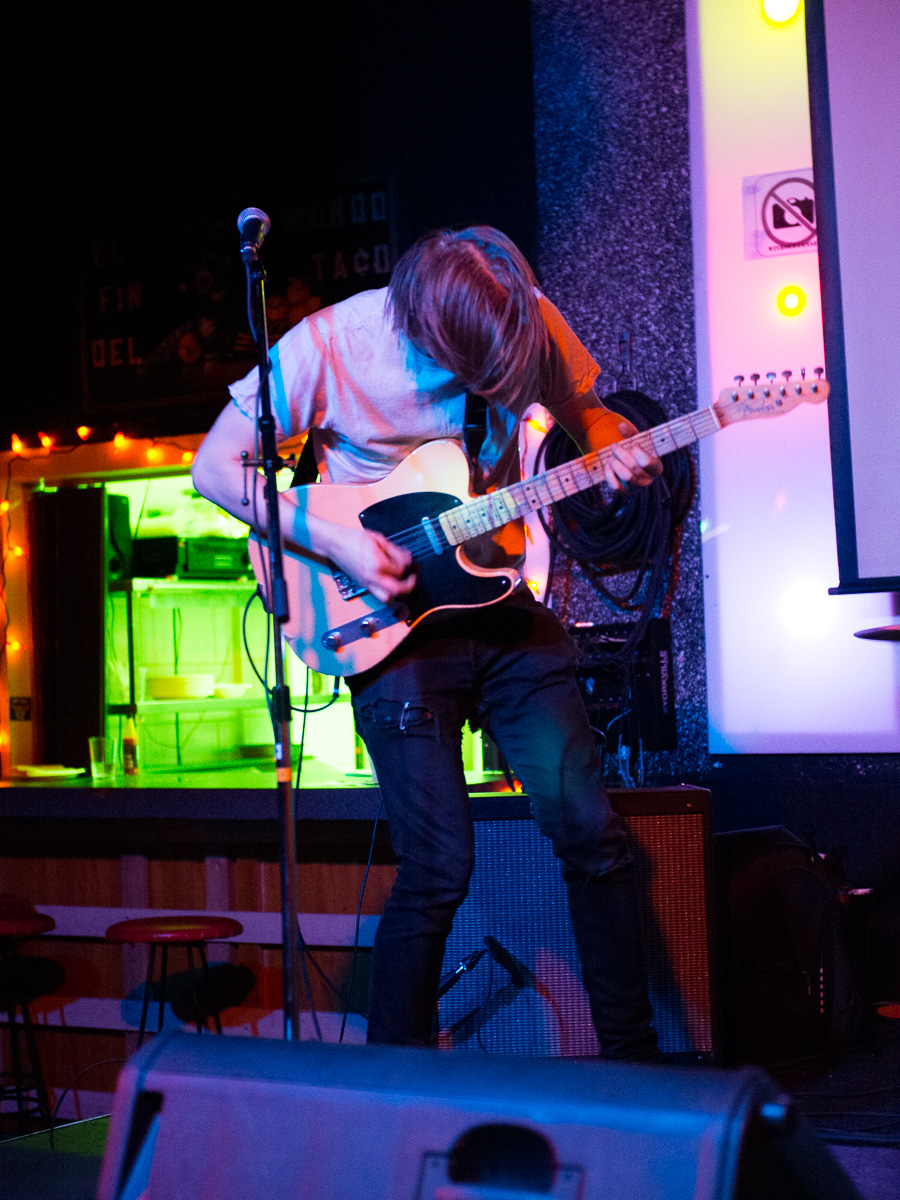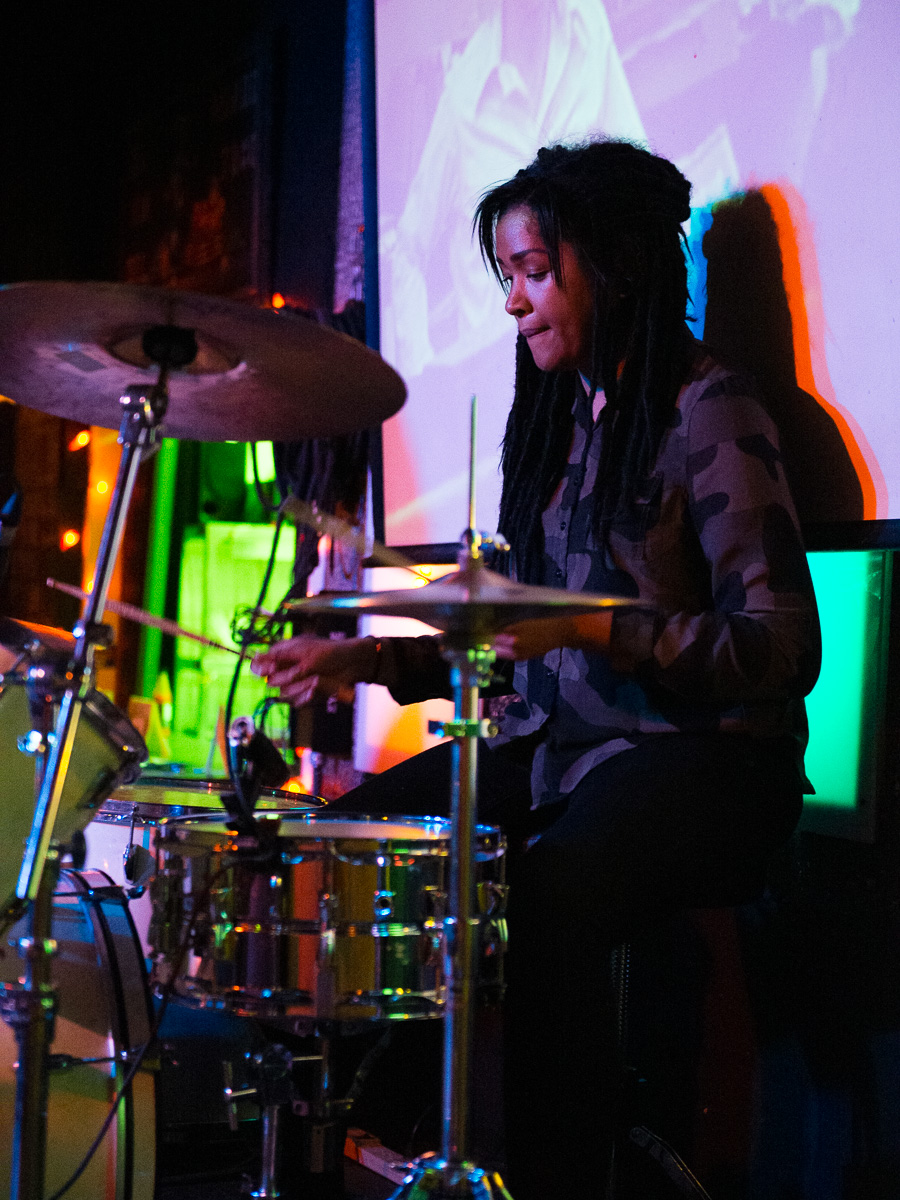 The second band of the night were the punk/grungy/alternative act, MOSFETT, formerly known as Hemogoblin They are a three piece band consisting of Blair KinKnackers on guitar/vocals, Chasetopher Grace on drums/vocals and Li'l Brendo on bass. A few more drinks in, and the crowd is getting more intrigued. The speed has been turned up and the distorted guitars/bass sound super muddy, reminiscent of early recordings by Black Flag and Husker Du. All in all, a fun performance with their music drawing from not only punk legends, but even touching on metal acts such as Motley Crue and Black Sabbath. You can get a taste of their previously released album, Roswell, here.
Eric Campbell and the Dirt come rolling in as the third act of the night, a five piece act with...a violinist? Yes, that happened! The band itself draws inspiration across traditional rock n' roll, punk, blues, gospel and goth tunes. Musically more diverse than the first two bands, they were definitely more intimate with Eric interacting with the crowd and even singing on the beer smeared floor in his red leather pants and zebra-esque hat. The rest of the band did a great job too, however, have undergone some lineup changes. Although not necessarily my cup of tea in terms of style, they are a fun time and a must watch if you haven't seen them before! You can hear their album, Kill Your Love, here.
The hype escalates as Dead Soft enters and starts setting up on the stage. This 3 piece act hailing from Prince Rupert consists of vocalist/guitarist Nathaniel Epp, bassist Keeley Rochon and drummer Graeme McDonald. Self-described as a very heavy pop band, one can testify that this statement is true after being caught up in their mosh pits. Although not necessarily "heavy" in the grand scheme of things, the band has some "dirty" vocals throughout their songs while maintaining really catchy, rhythmic choruses and basslines. Their self titled album, Dead Soft, can be heard here.
Alas, we arrive at the headlining act, Brass, a four-piece punk outfit from Vancouver consisting of T-Strings, Z-Bigger Strings, R-Skins and D-'Tude. What that stands for is confusing to both you and me, but that's kind of what punk rock is. A fuck you to what we know and the establishment. I don't even know where to start with these guys, I've been to around fifty concerts and this local act was probably the rowdiest one I've ever been too. My camera ended up shotgunning more beer than I did that night, cans were flying, and the mosh pits were for real. Having no barricade between the crowd and the stage made for a horrifying but rad time shooting, especially when the musicians decided to jump ONTO the crowd. Maybe I've been lacking in the punk department or I'm getting old, but these guys really know how to put on a show. I'll let the photos and their album, which you can find here, do the talking. A must-see if you're in Van.
Gear List:
Nikon D610 with 24-70mm 2.8
Nikon D7000 with 10.5mm fisheye 2.8