June 9th, 2015 - For those who don't already know, I have been added as a contributor to Not Your Scene Magazine and shot my first show for them! The lineup consisted of metal acts Veil of Maya, Revocation, Gift Giver, Galactic Pegasus and The Hallowed Catharsis. Unfortunately Entheos was held at the border and wasn't able to pass through. Also interesting to note is that this is the first all ages show at the RIckshaw in the last few years, which made for a surprisingly tame and safe environment despite all the moshing (no alcohol was served).

Anyway, to begin, the first act The Hallowed Catharsis is a local band which implements a fusion of metalcore, deathcore, technical death and thrash metal into their mix. The instrumentals themselves were pretty typical of metal, but Sean Ip's energy was off the wall. Between his brutal growls and screams, his stage presence was massive. Despite being the smallest band on the tour, they definitely held their own and got the crowd moving around quite a bit. I'm definitely looking forward to see this band grow and mature, as they're still in their beginning years. You can check out their latest EP, Organic Entrenchment here.
The next band on the list, Galactic Pegasus, is another local talent, hailing from Surrey, BC and are heavily influenced by djent in their style of metal. Djent, in itself is a newer spinoff of traditional heavy metal which focuses on low tuned, high-gain and palm muting typically employed by bands such as Meshuggah and Periphery. Their performance in itself was a lot of fun, with all the bandmates having a fun sense of humour, performing satire of other recent metal trends such as the "crab walk" or super heavy breakdowns. GP was definitely the most exciting band of the night, performance wise. Their music may be hit or miss for most metal fans, but it is one of the most fun I've seen. You can catch their latest EP, Pariah, here.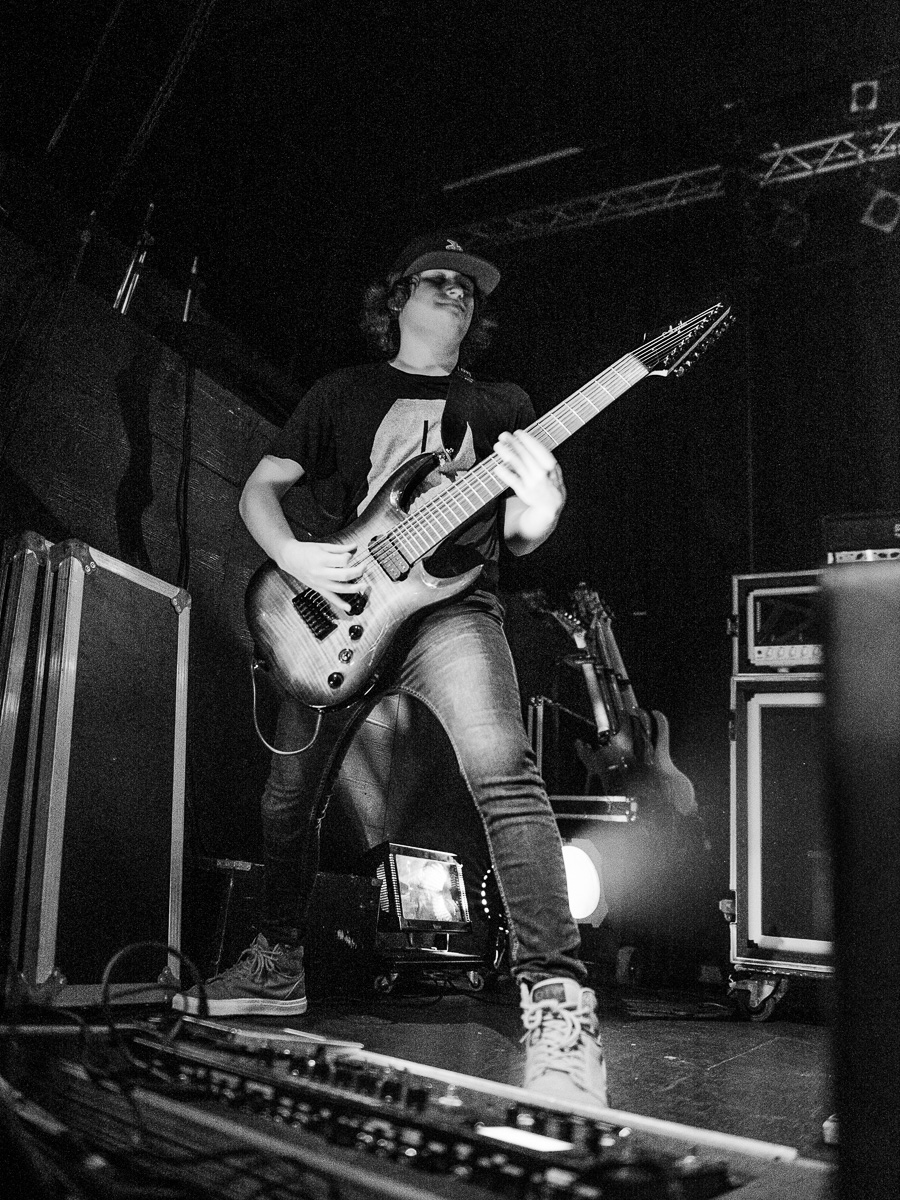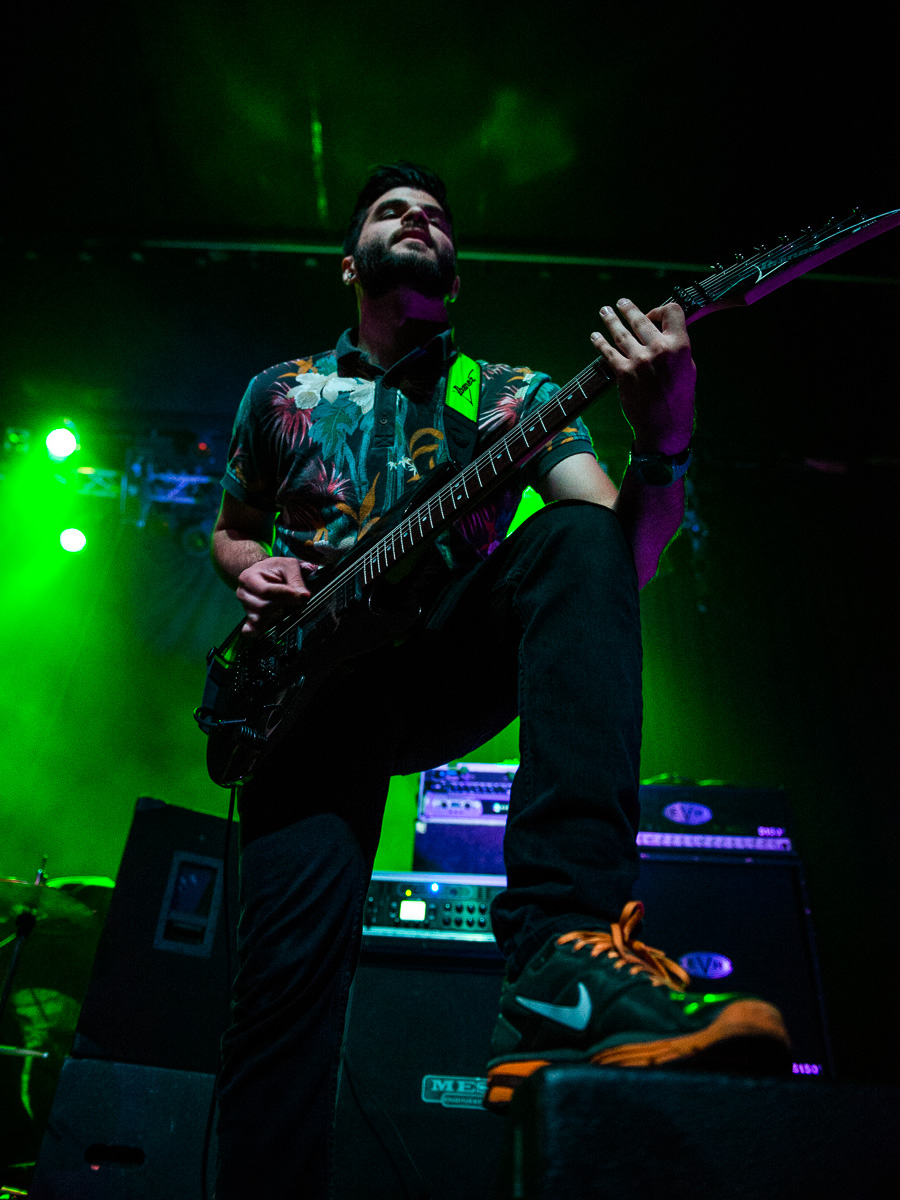 Next up on the list was Gift Giver, a tech/nu-metal act from Detroit, Michigan. I know half of you are shaking your head when I write nu-metal, but these guys' act was intense. You can feel the grittiness and hip-hop stemming from their Detroit roots, emanating raw energy and aggression. To promote their latest album, they all donned "Shitlife" jerseys, a giant fuck-you to the mainstream and fitting a "metal look." You can catch Shitlife on their website here.
Next up was Revocation, a tech-death/thrash band hailing from Boston, Massachusetts. Probably the most technical of the bunch but was also probably the least showy. Trying to run around, sing, shred all at once sounds like a nightmare! Regardless, the fretwork, harmonies, drumming and technicality of the music overall (e.g. irregular time signatures) definitely deserves some respect. They'll definitely be playing on my speakers for the next little while.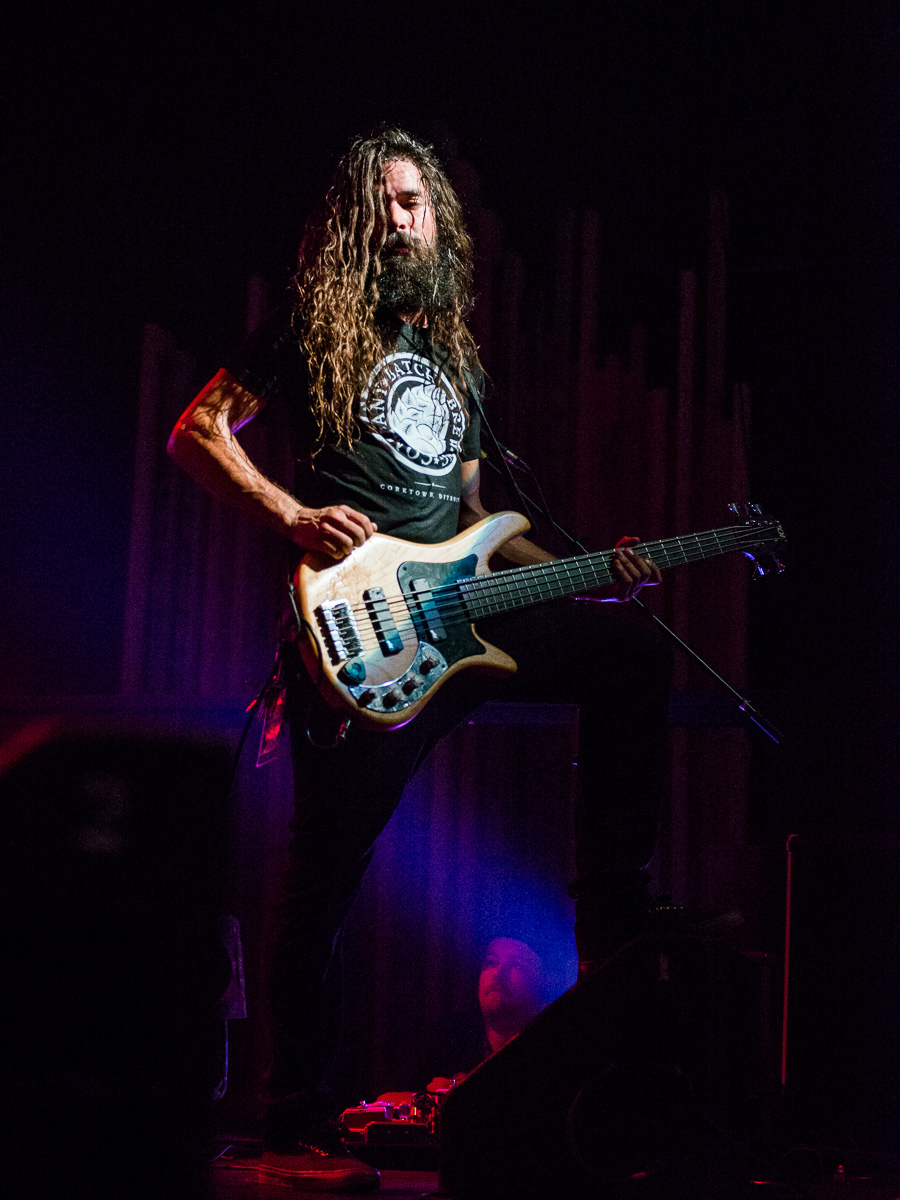 Last but not least are the headliners, Veil of Maya of Chicago, Illinois. VoM is a powerhouse in the deathcore scene and a contributor to the djent movement. The Matriarch tour is to feature their latest album that dropped on May 12, 2015 and features more of a metalcore sound which caused some controversy with die-hard fans, notably their clean vocals. The album itself was produced, mixed and mastered by From First to Last's Taylor Larson. Conceptually, the album is a fun theme as all the songs are based off prominent female characters from popular culture (such as Daenerys from Game of Thrones and Aeris from Final Fantasy 7). Although Matriarch itself is a clean and solid record, those who loved VoM's deathcore roots may not enjoy it. The performance itself was a lot of fun, and the crowd was definitely riled up with circle pits, moshing and crowd surfing. In conclusion, they're definitely a watch for any metal fans.
Unfortunately, I don't have any set-lists, but here is the gearlist:
- Nikon D610 with 24-70 2.8
- Nikon D7000 with 10.5 2.8 fisheye and 70-200 2.8