November 25, 2015 - Metalcore has a very peculiar spot in Vancouver. A few weeks back, Parkway Drive played a sold out show at the Rickshaw Theatre - lineups stretching down Vancouver's worst neighbourhood to circle pits spanning the length of the venue. Unfortunately tonight wasn't the case, despite an incredibly low ticket price of $30 for six bands. Top that off with relatively decent marketing for a final tour, it should have been a recipe for success.

When I walked into the venue (expecting it to be relatively busy as it was an all ages show) it was dead. The seats and the balcony were blocked off and at its peak, maybe 150 people filled in the pit near the stage. Despite the poor attendance, the show was beyond heavy, having a greatly appreciated variety of genres be it deathcore to hardcore to technical, progressive metalcore.
To start things off, The Hallowed Catharsis, is often the local opening metal act for Vancouver gigs and to boot, they kick ass too. Sean Ip's explosive energy on stage makes it appear as if he took some industrial strength stimulants and evoked his stage alter-ego. Coupled with such intensity, his humour pokes through with his goofy faces and interactions with the rest of the band - guitarists Kyle Bains and Chris Turner, bassist Nick Savoie and drummer Kevin Emms. I am 110% sure that I will see them again sooner than later, and I encourage everyone to support this local act where there is a wondrous blend of musicianship and stage presence.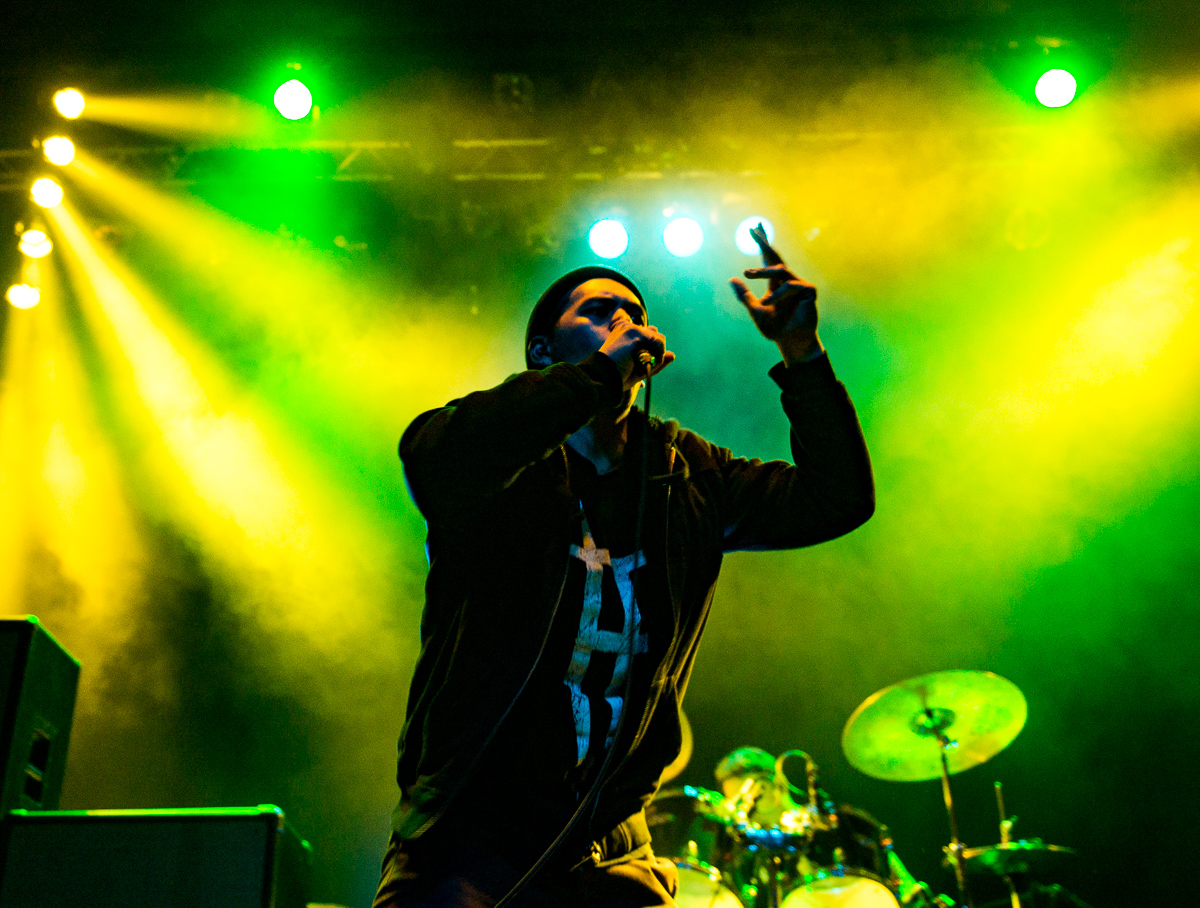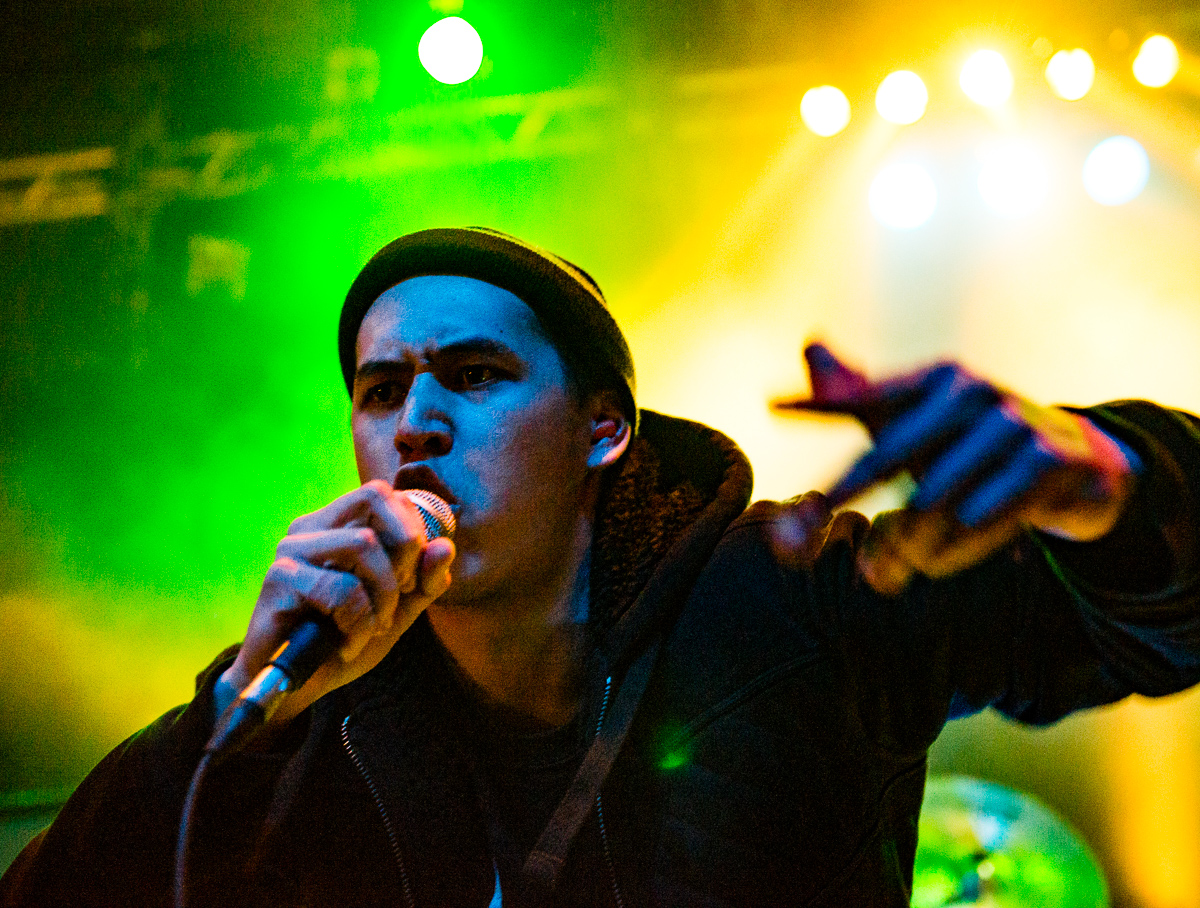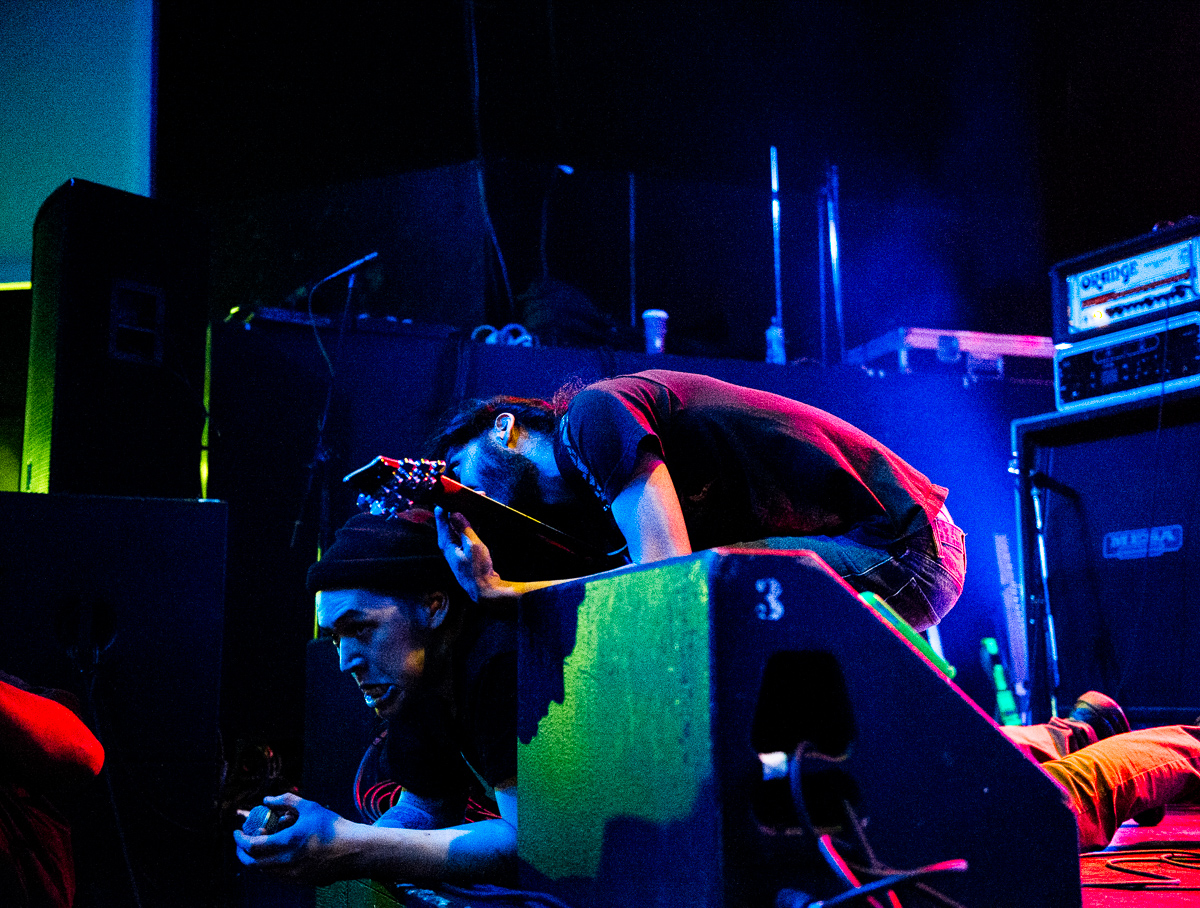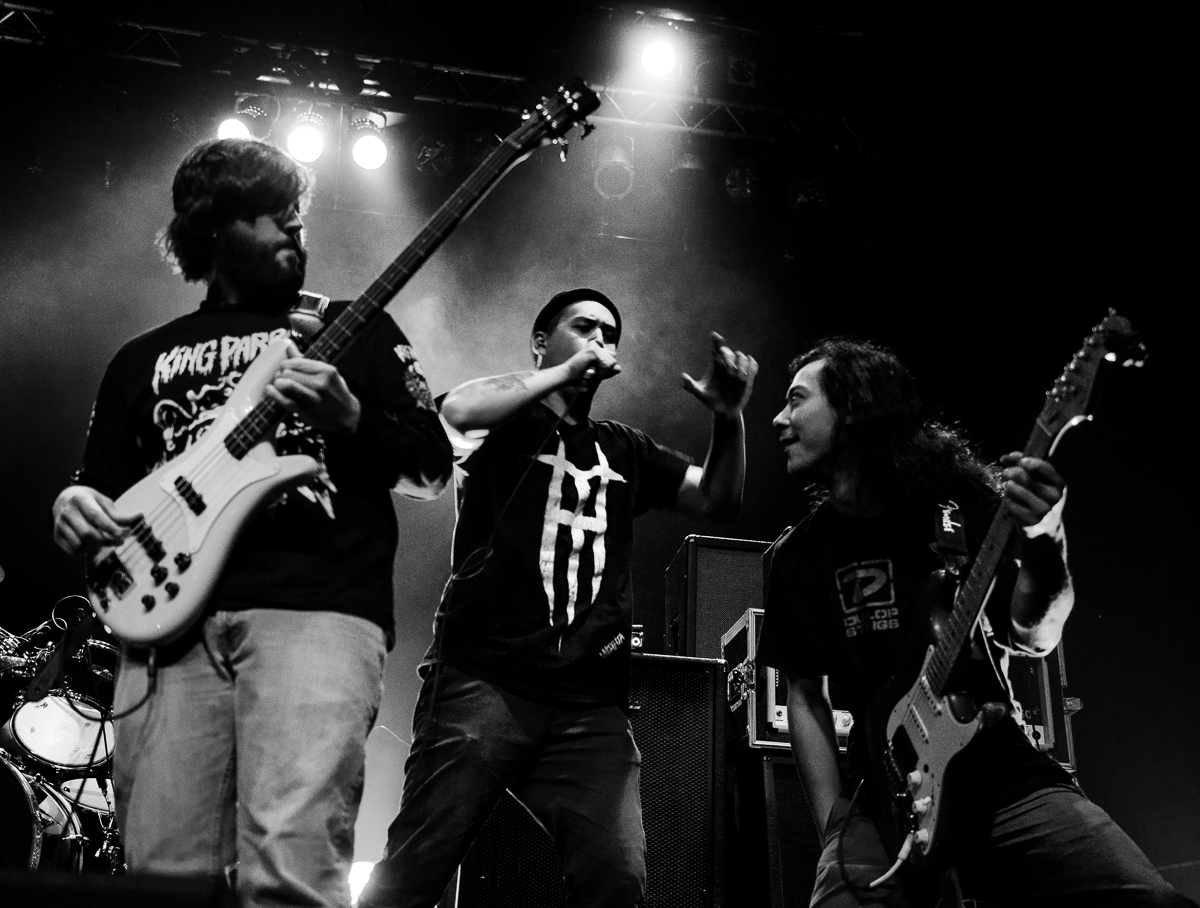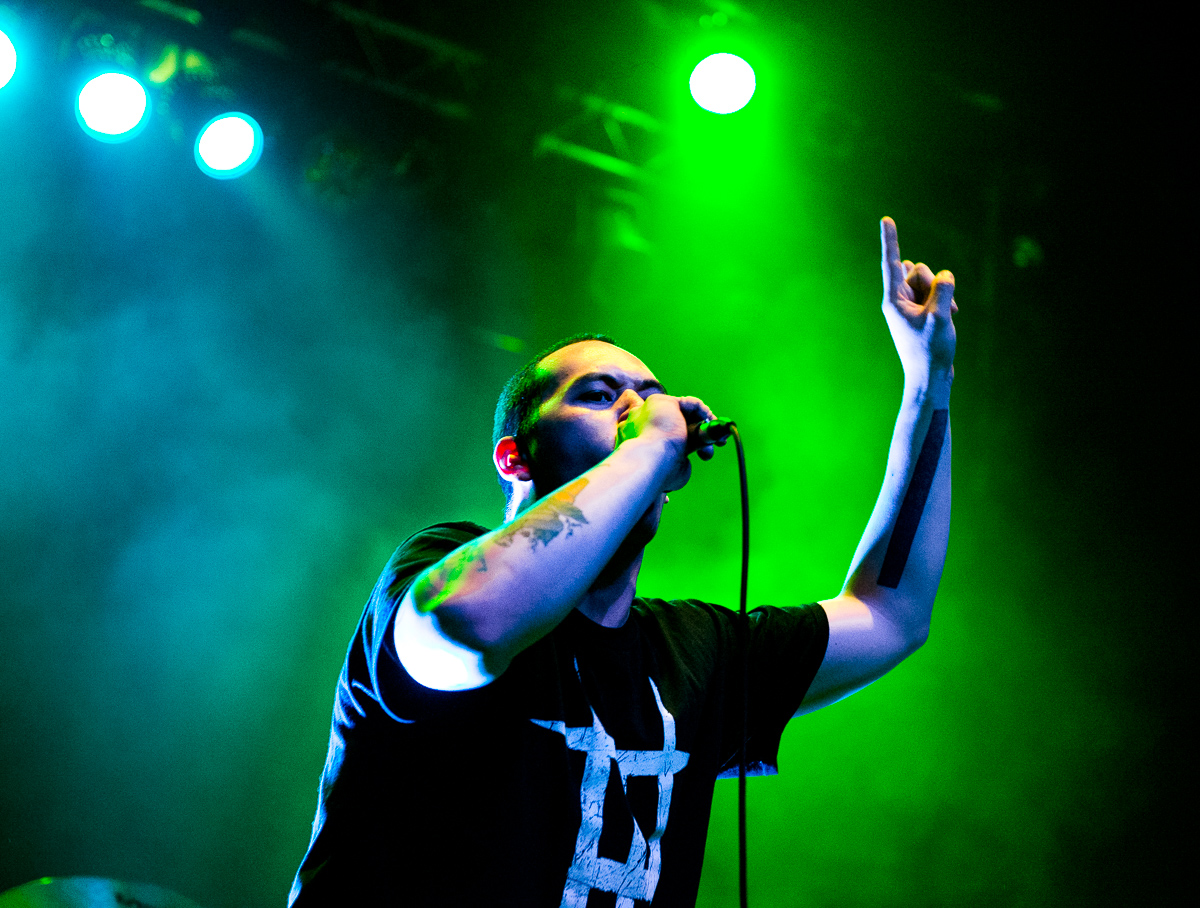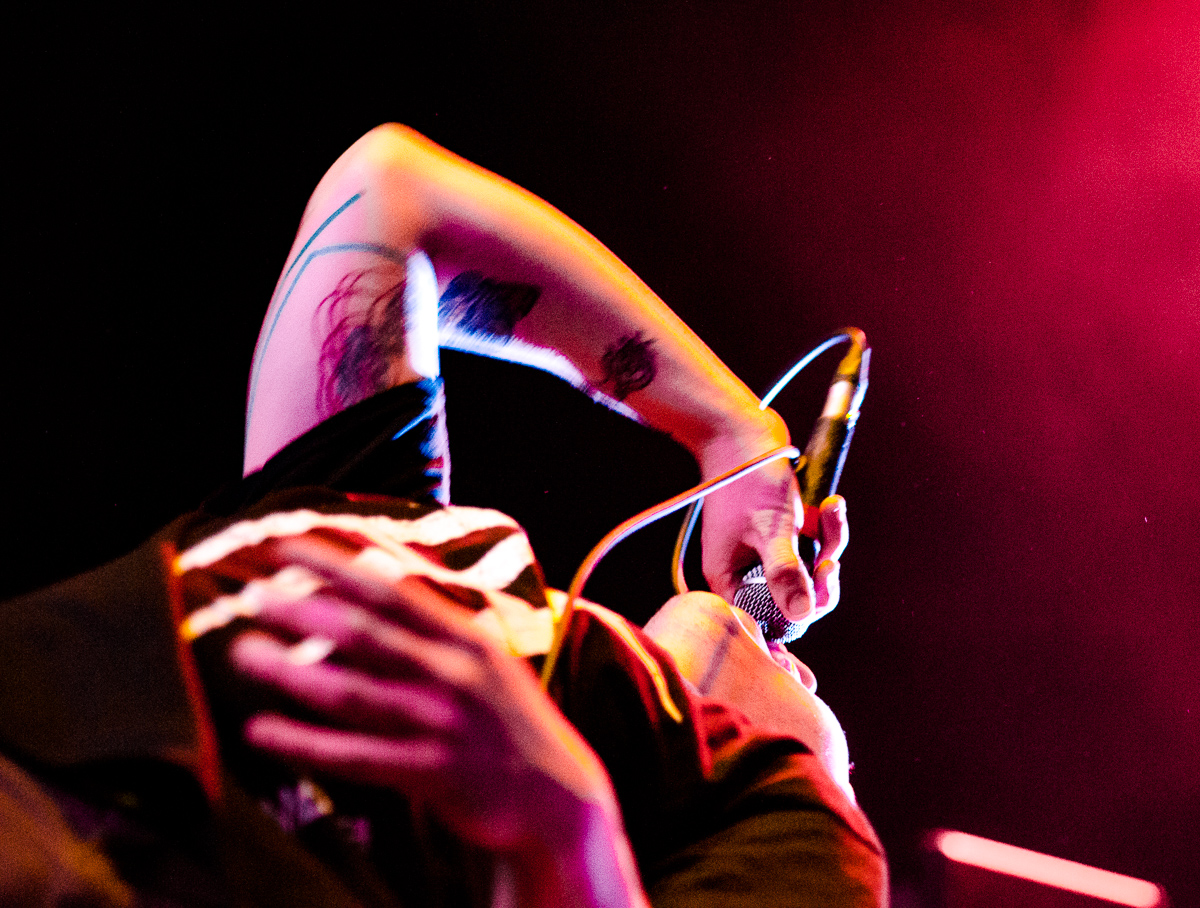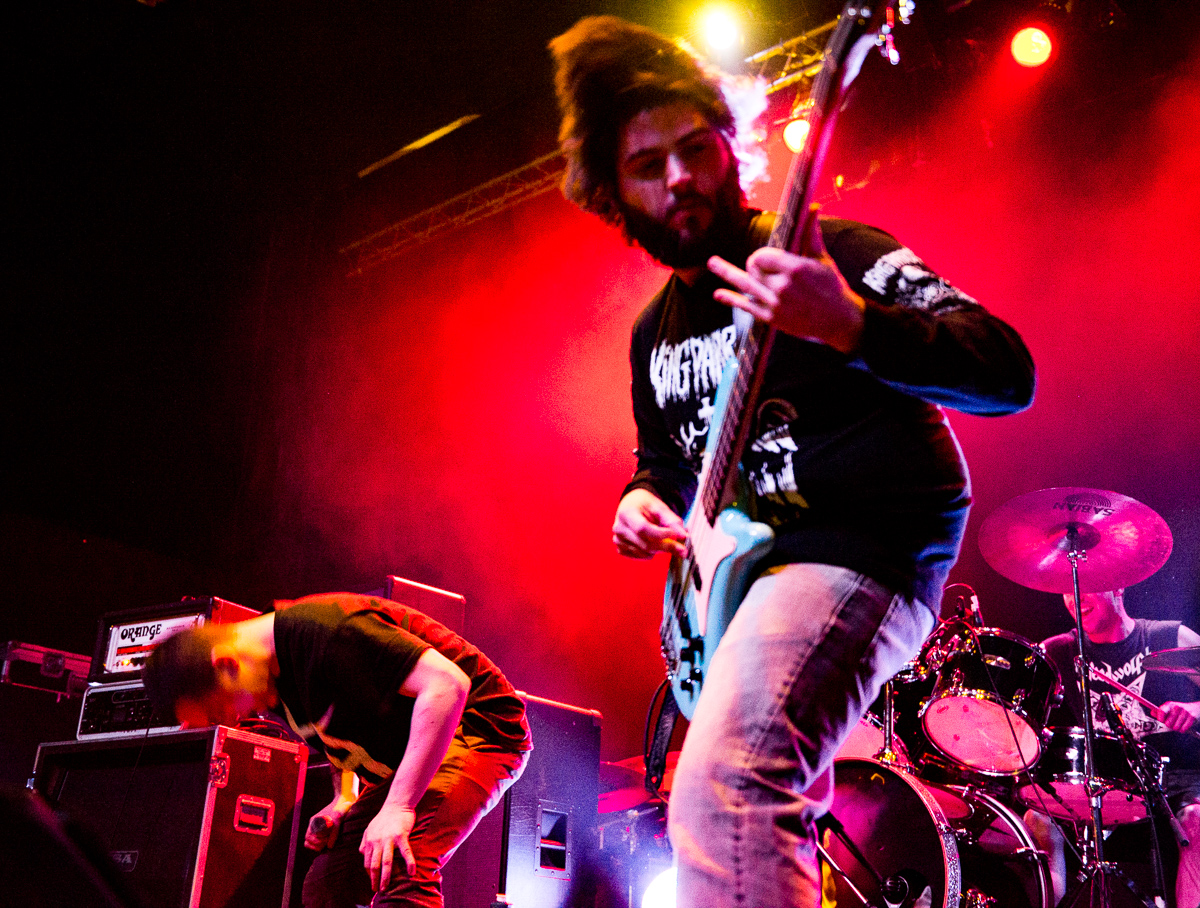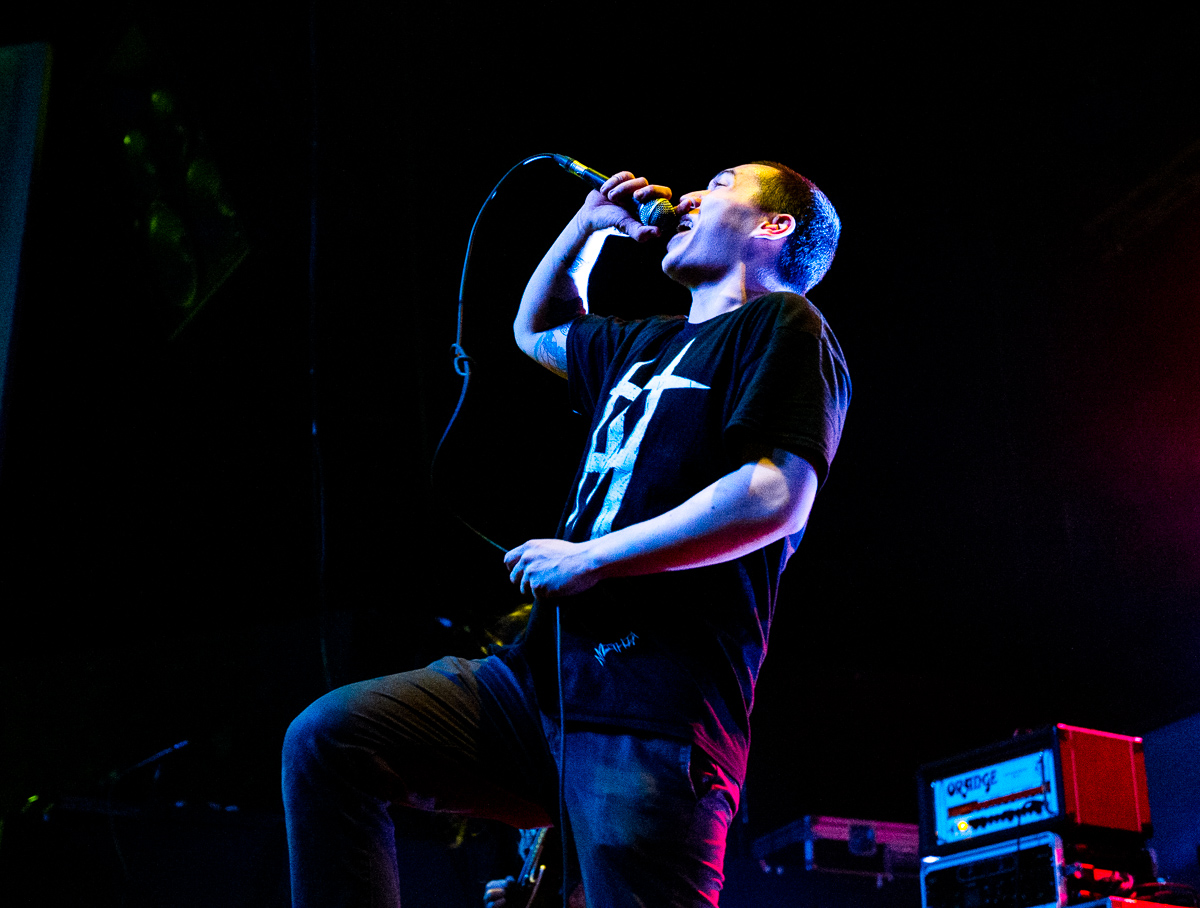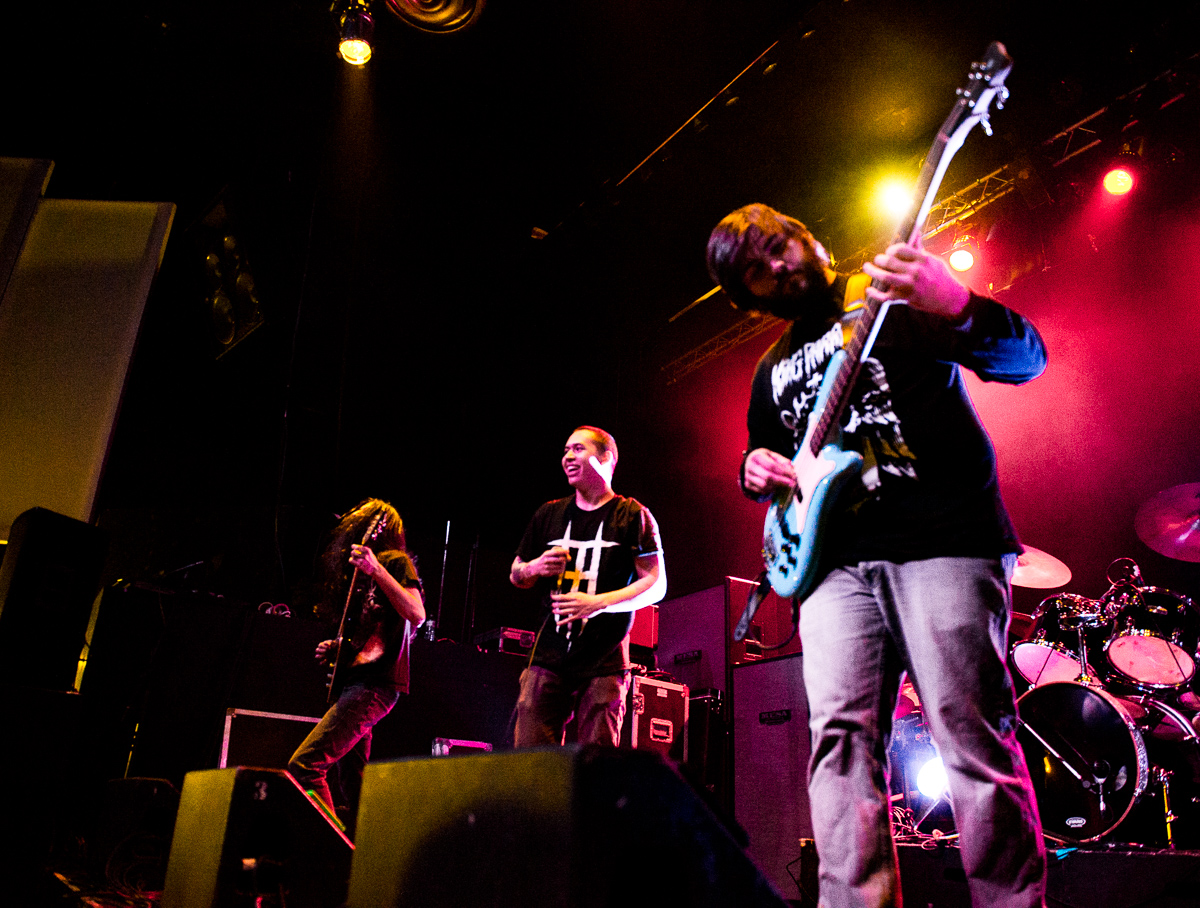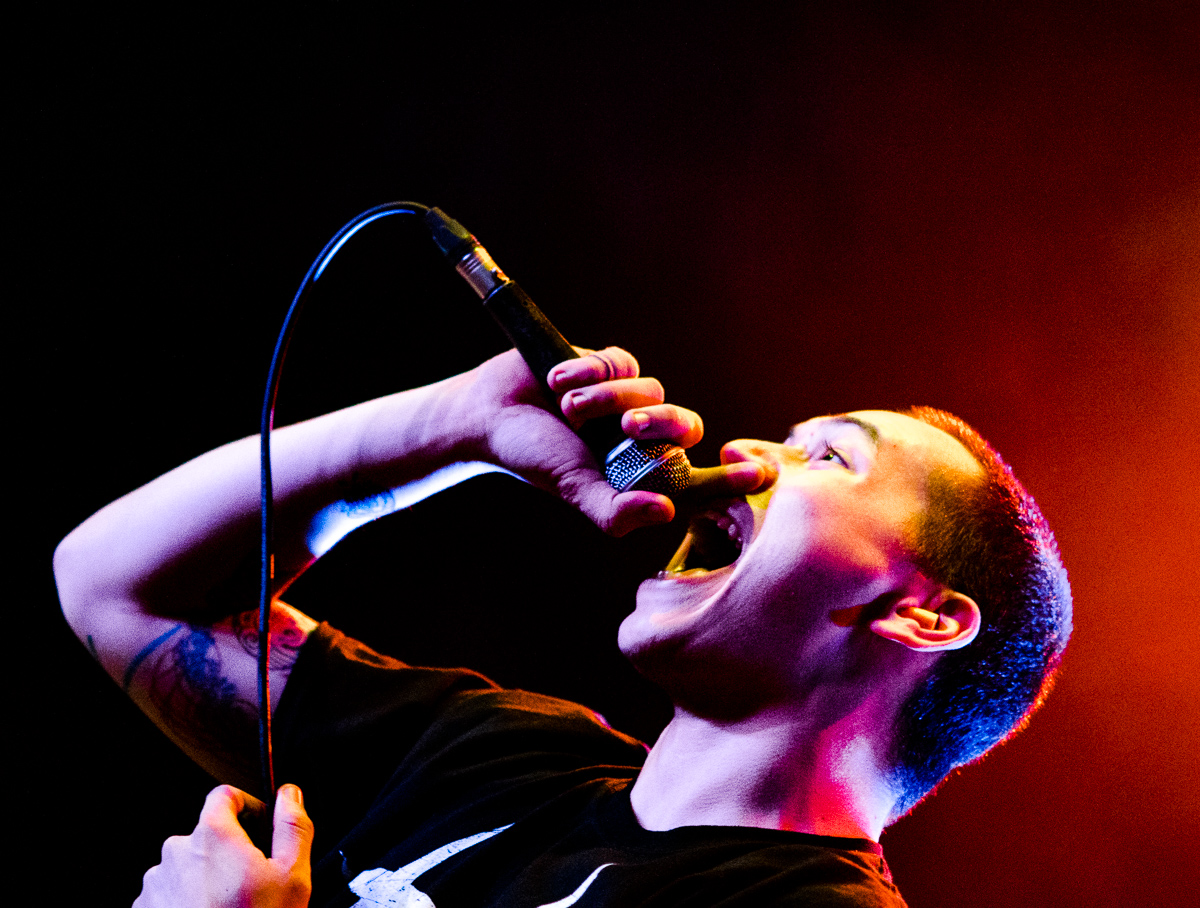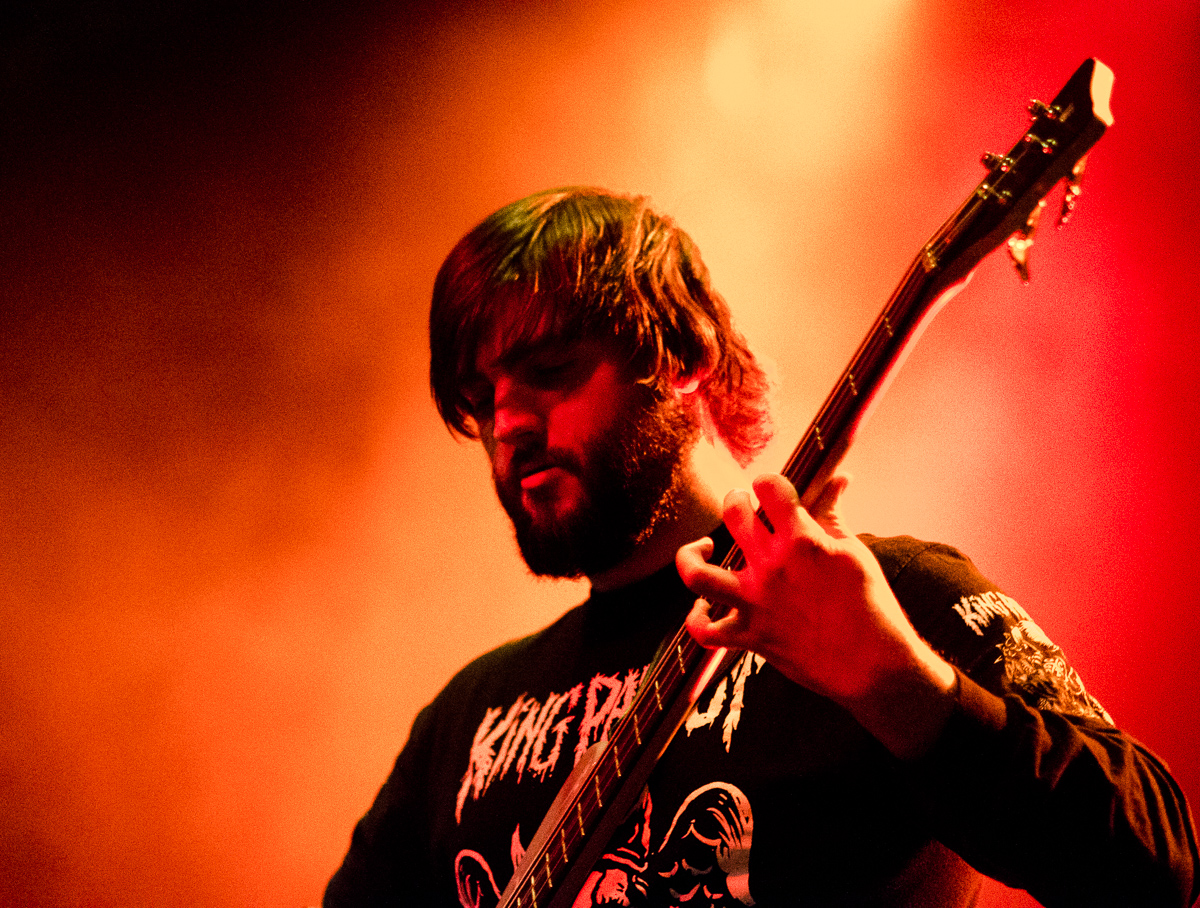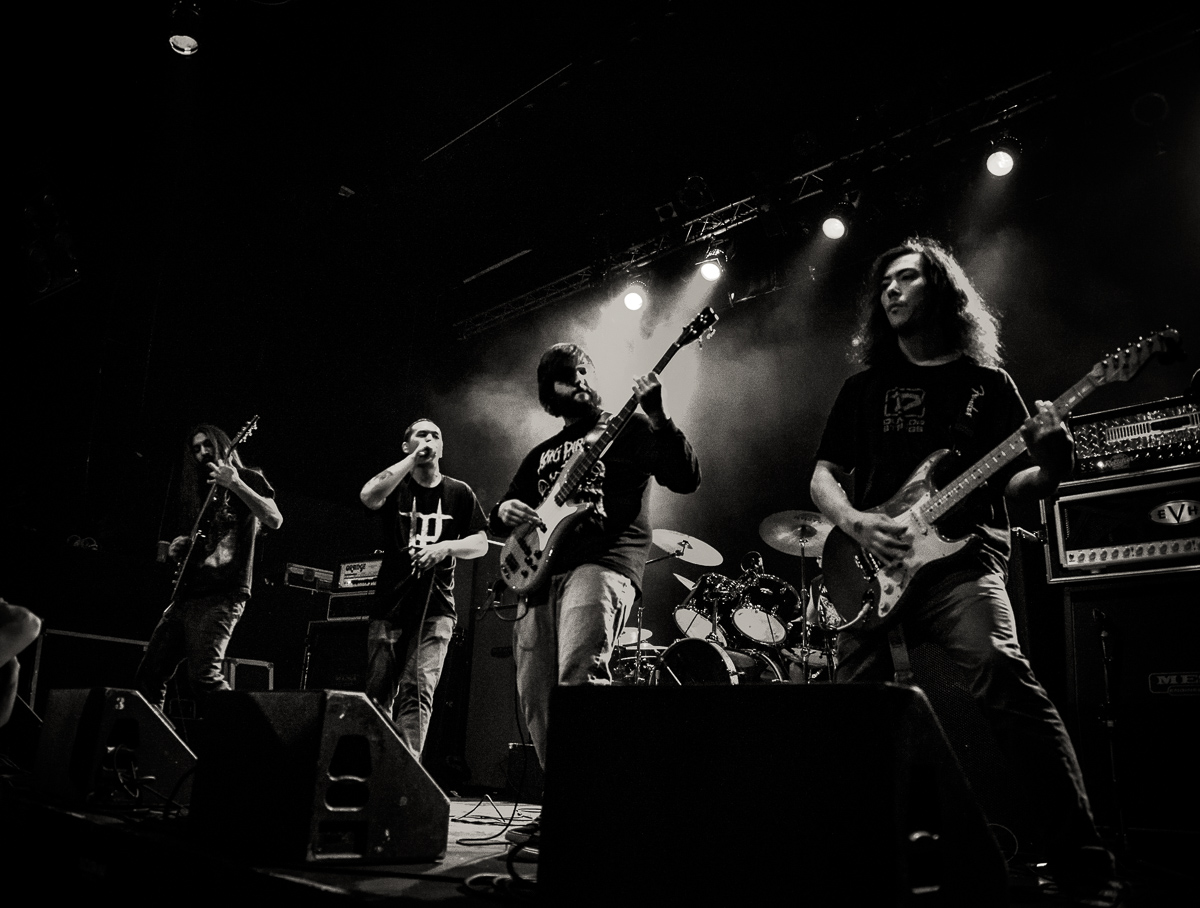 A large portion of the audience definitely came for popular local act, Galactic Pegasus. Many thanks to the band for access to the show; they definitely kept the energy flowing in their with their open chord chugging, breakdowns and technical complexity inspired by modern "core" greats such as Northlane and Veil of Maya. Unfortunately it was the last show for drummer Dallas Turner as he has put his main focus on new self proclaimed "electronic metal music" act ev0lution. Fortunately, it was a well done farewell with massive stage presence, particularly from guitarist Andrew Baena, vocalist Andrew Hockley and bassist Johnny Ciardullo.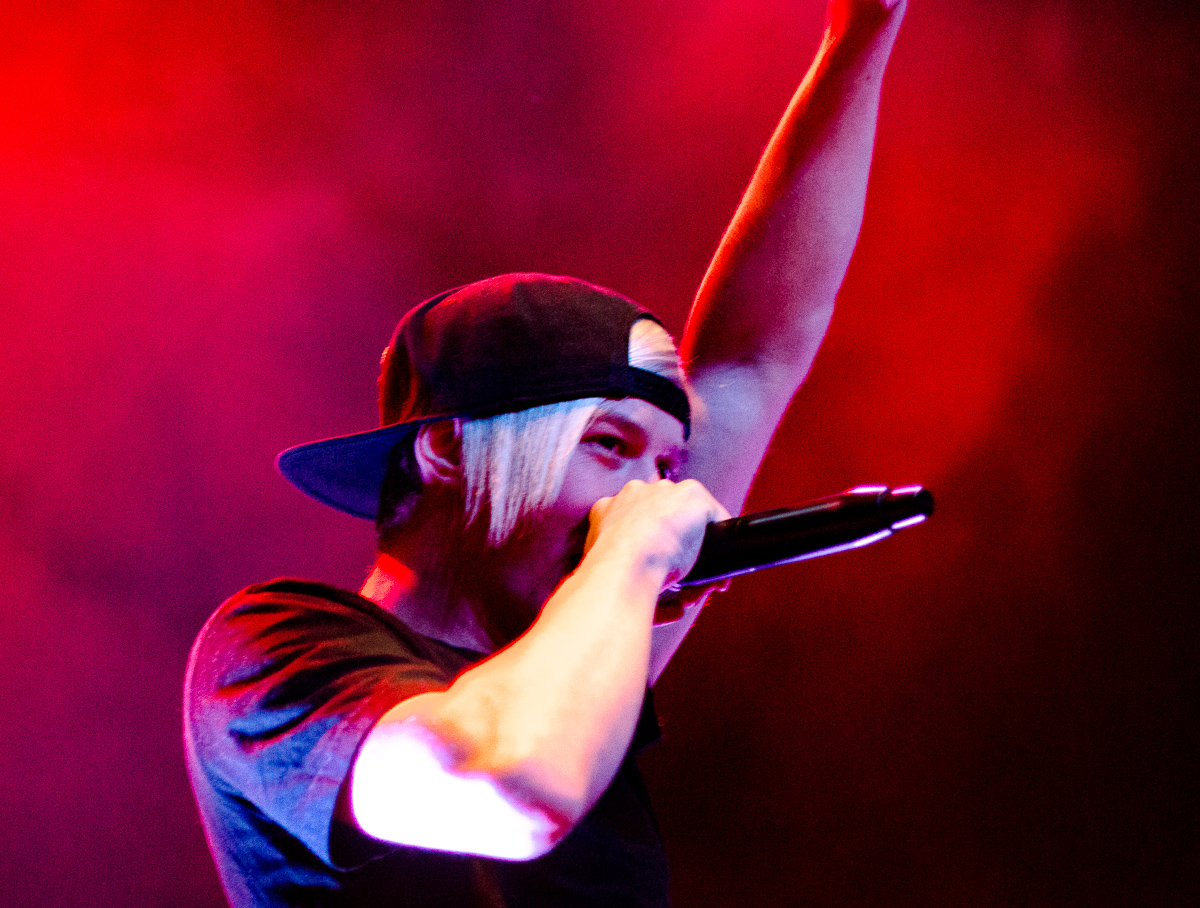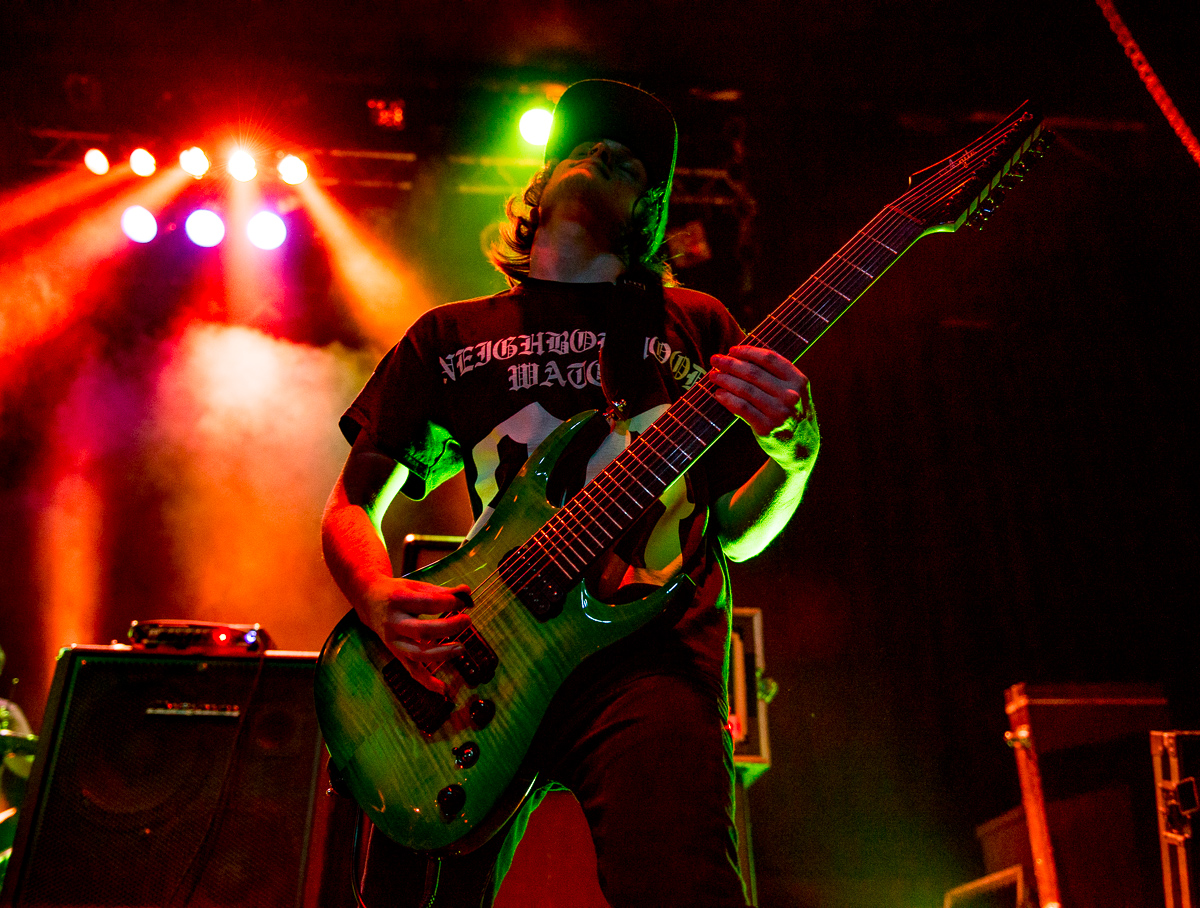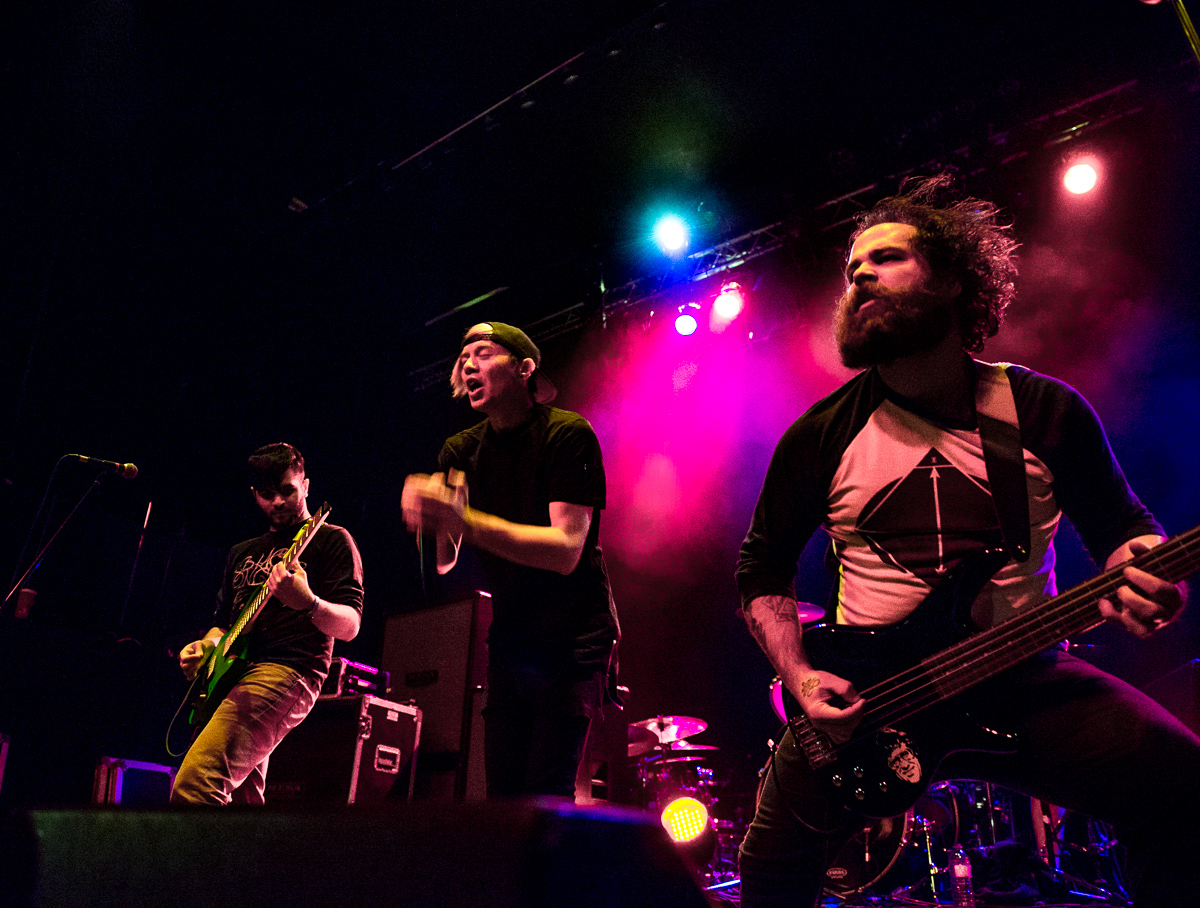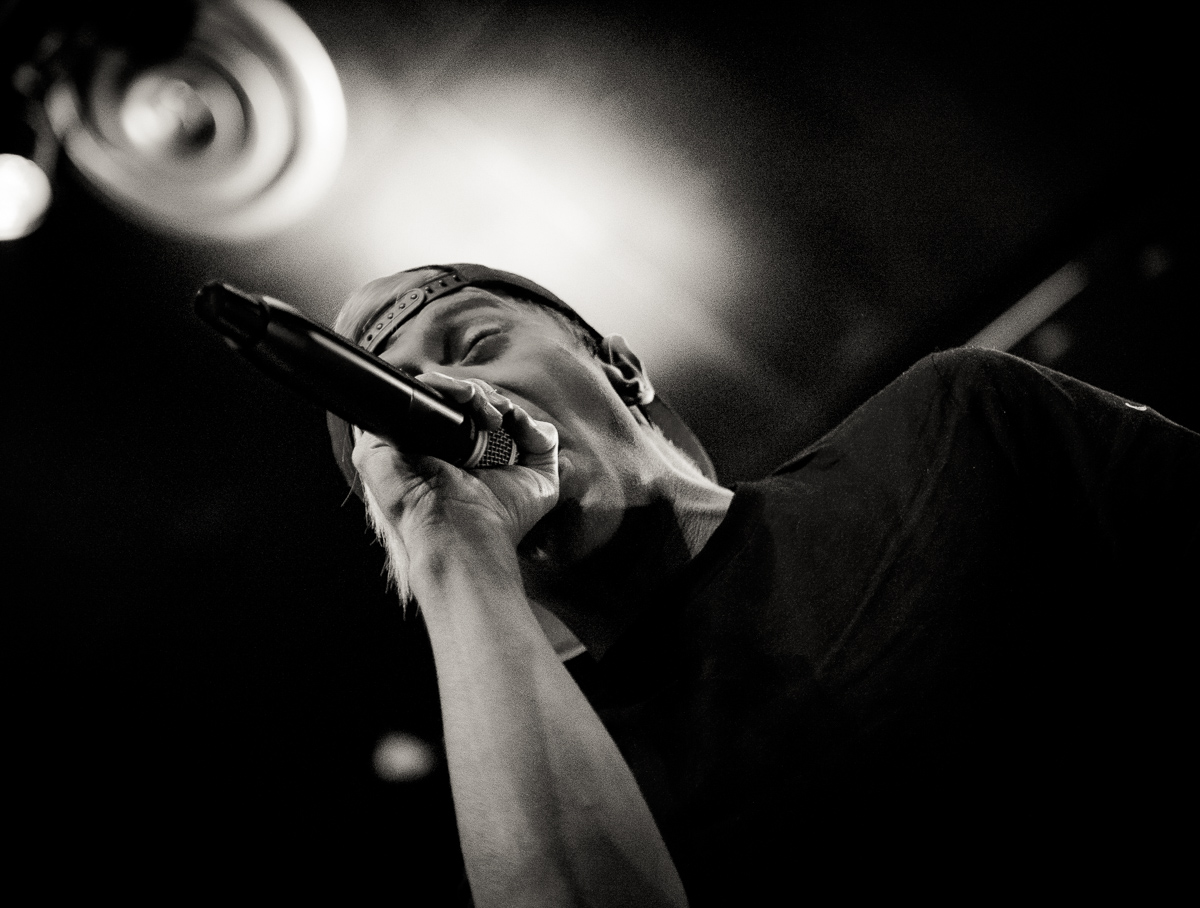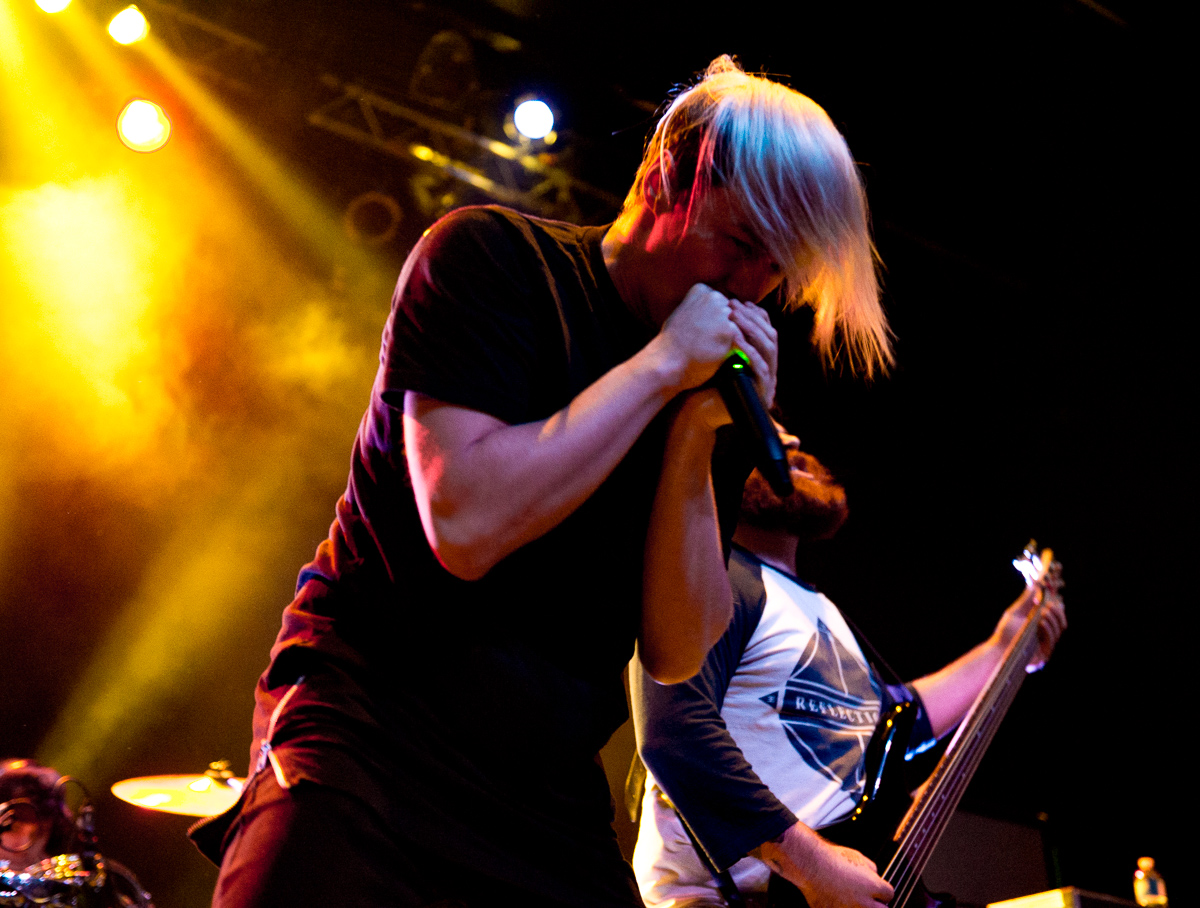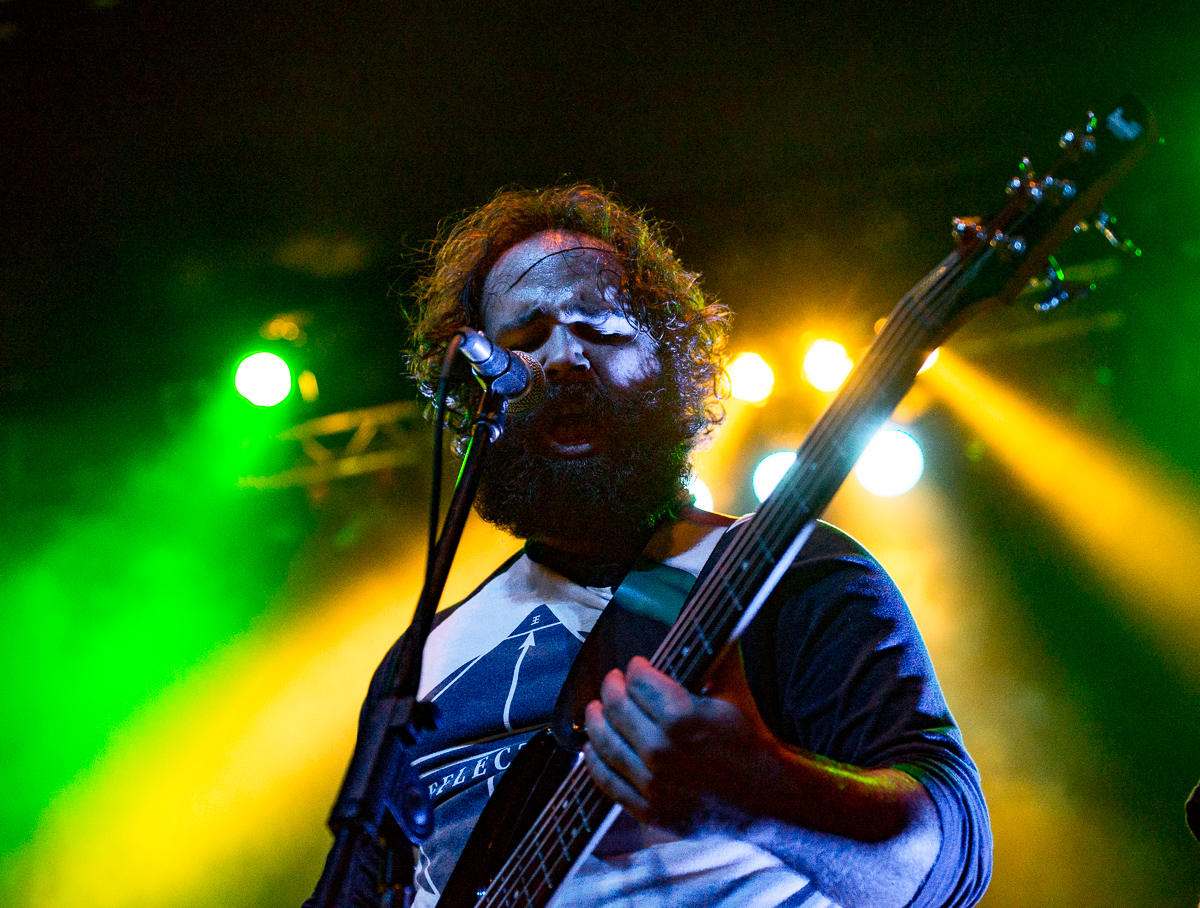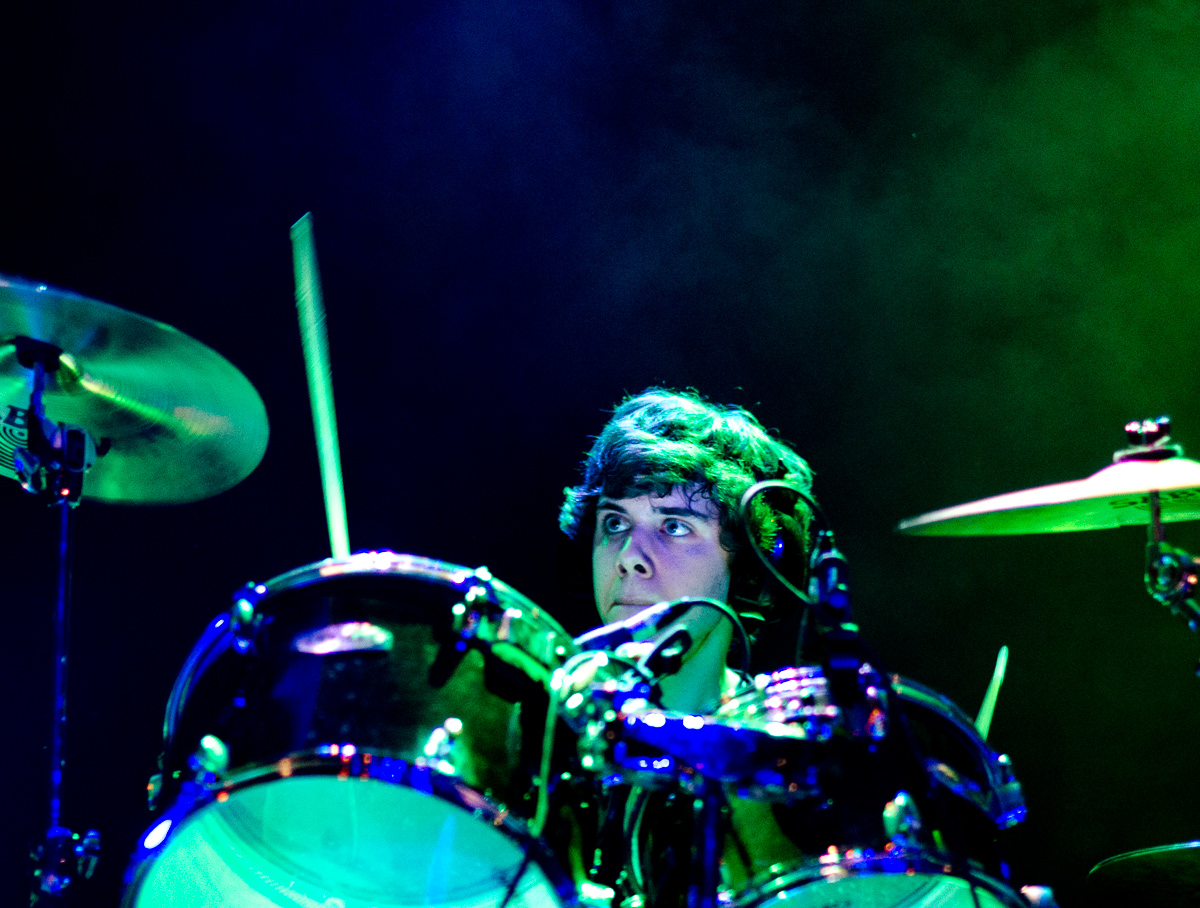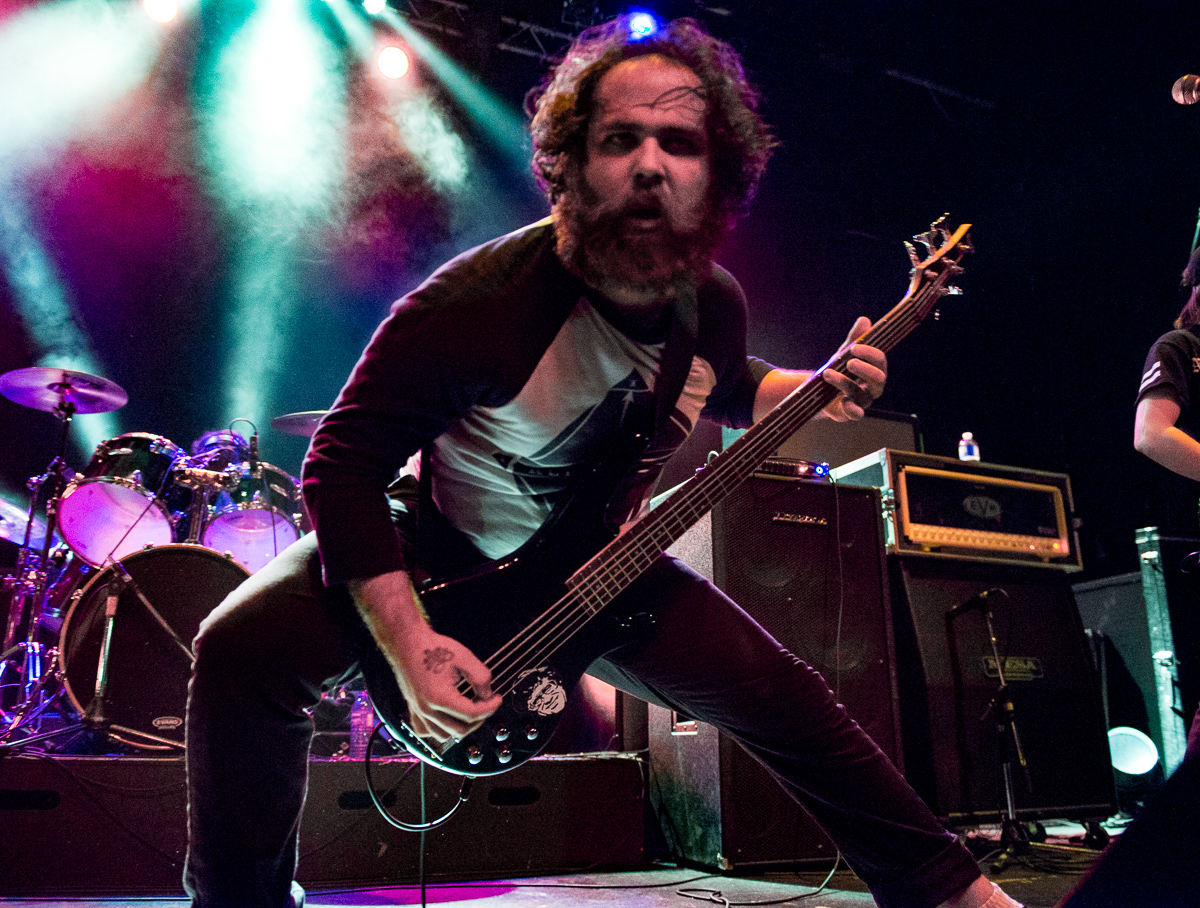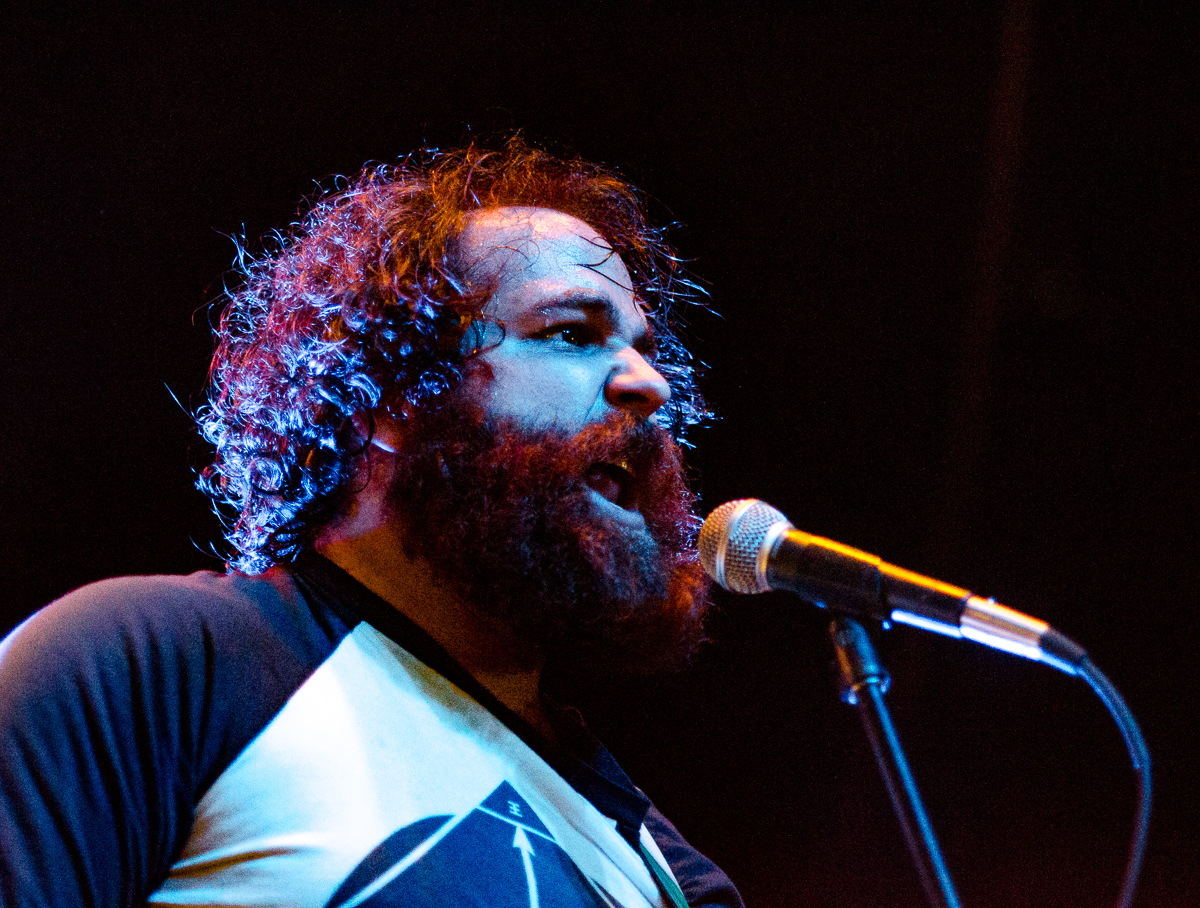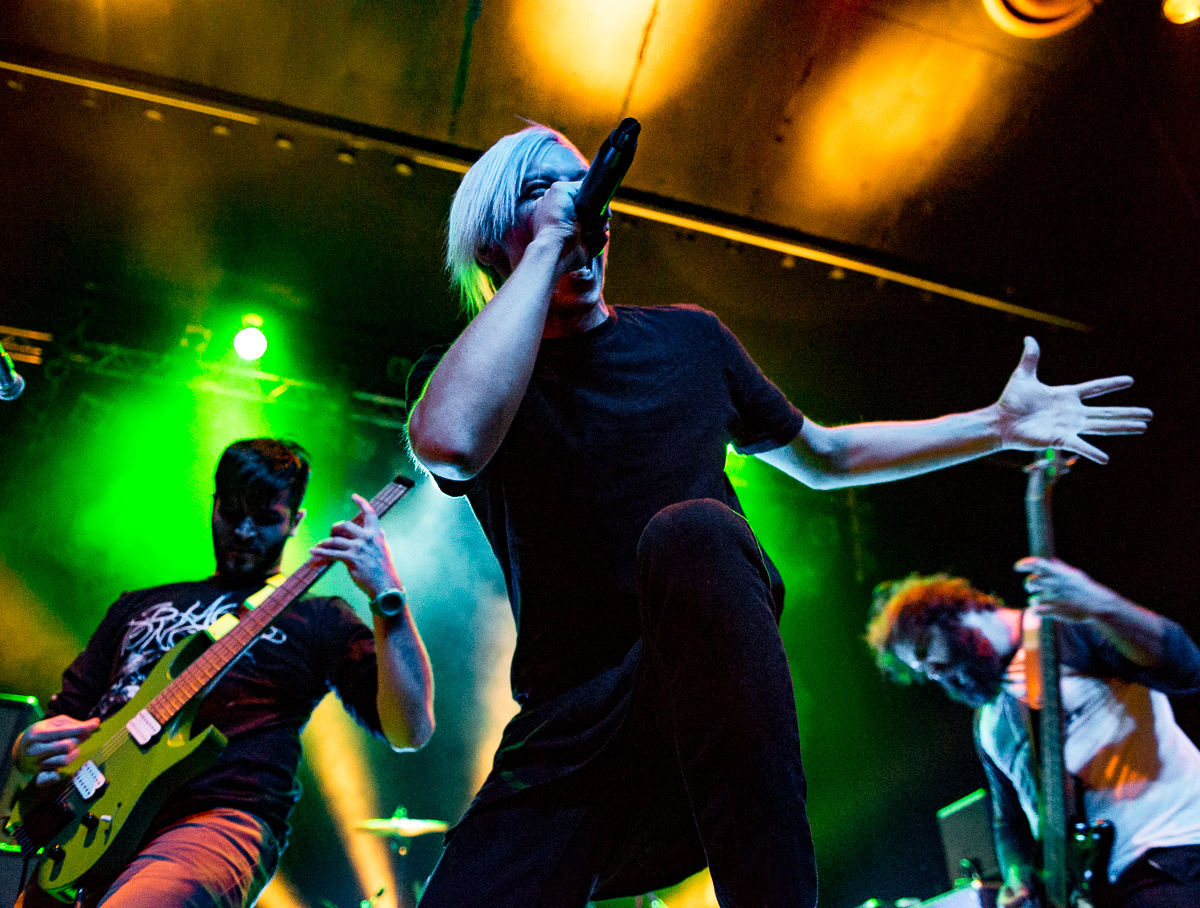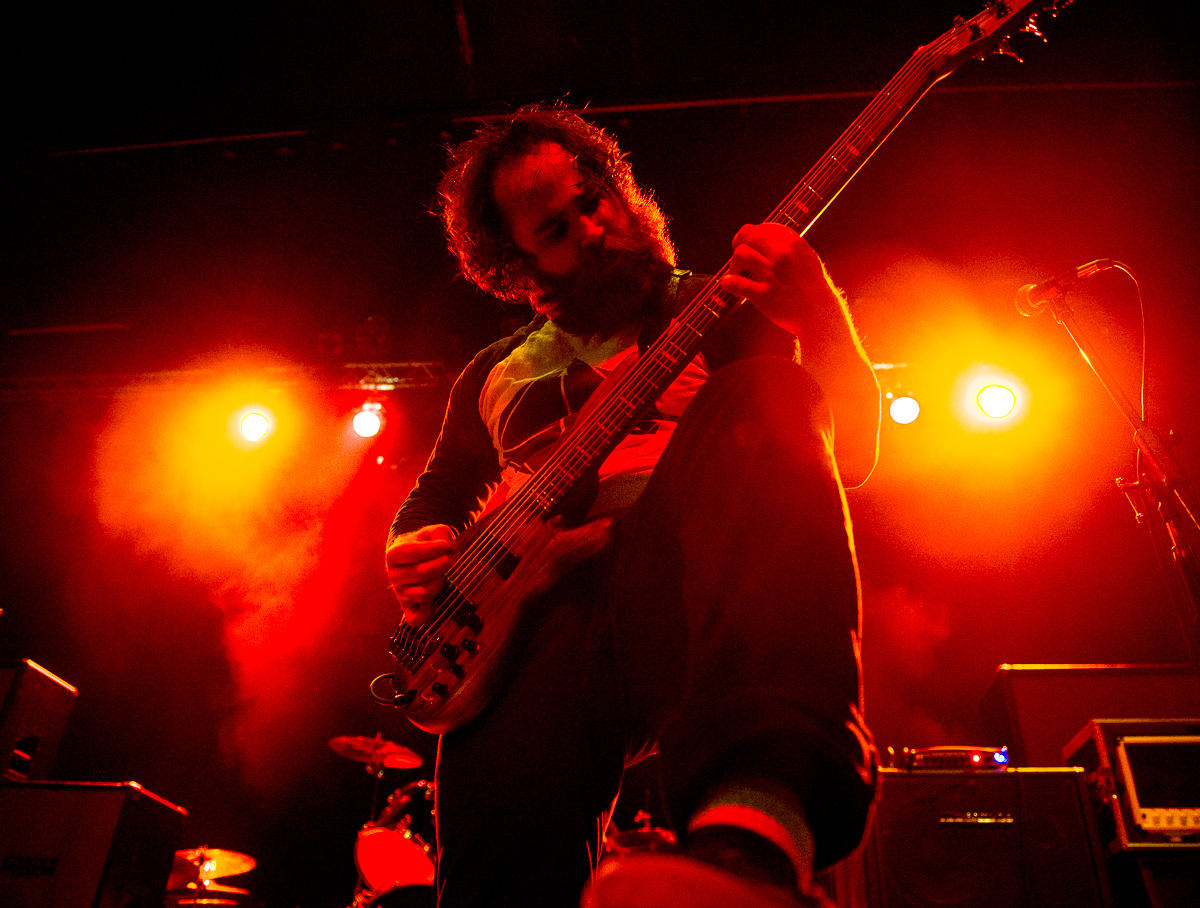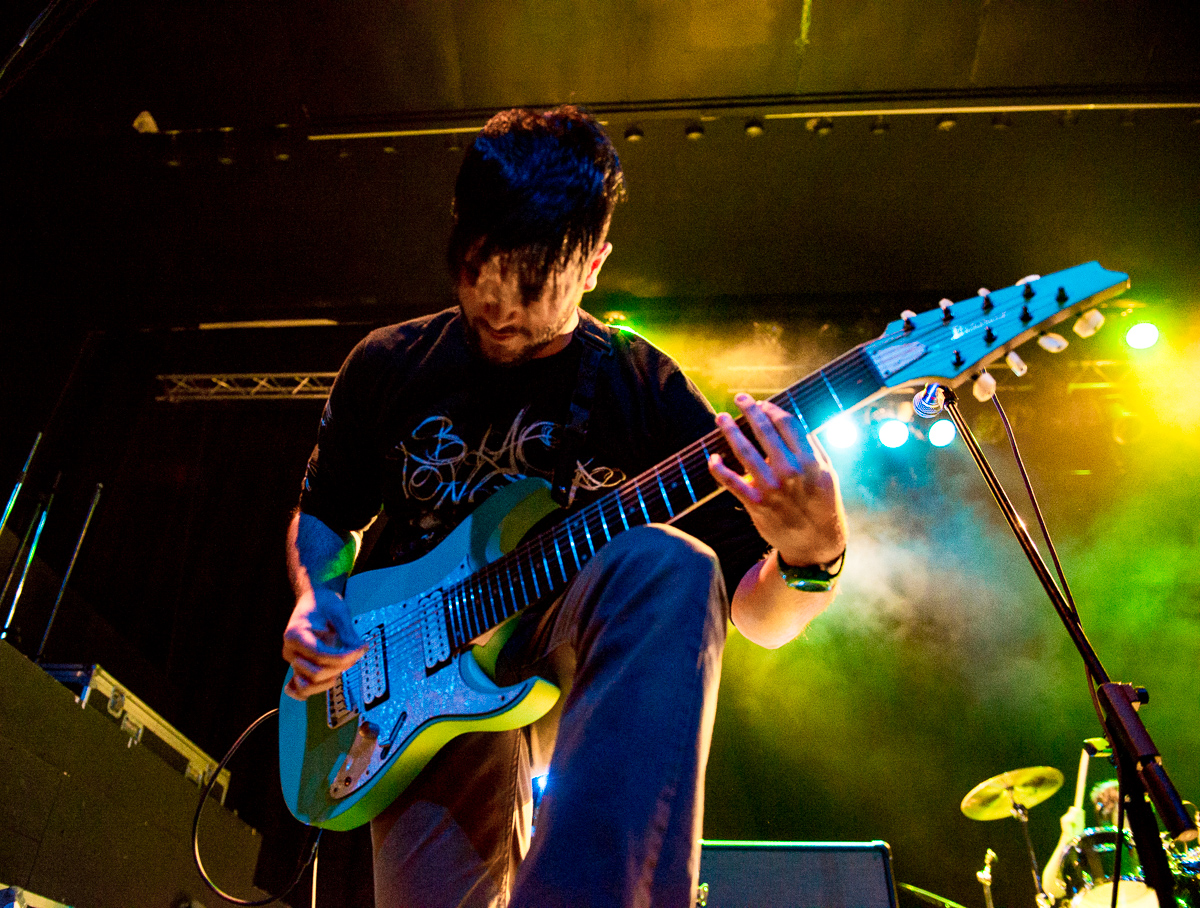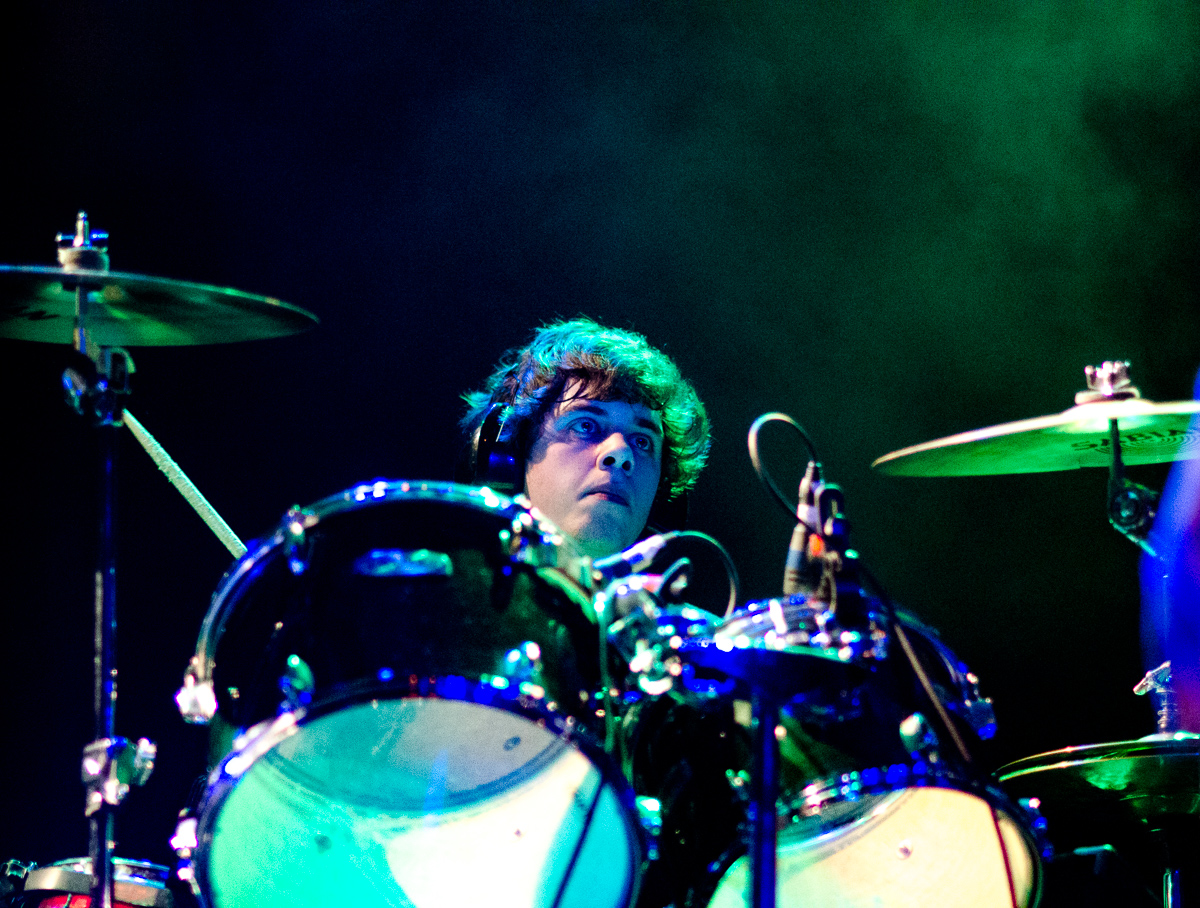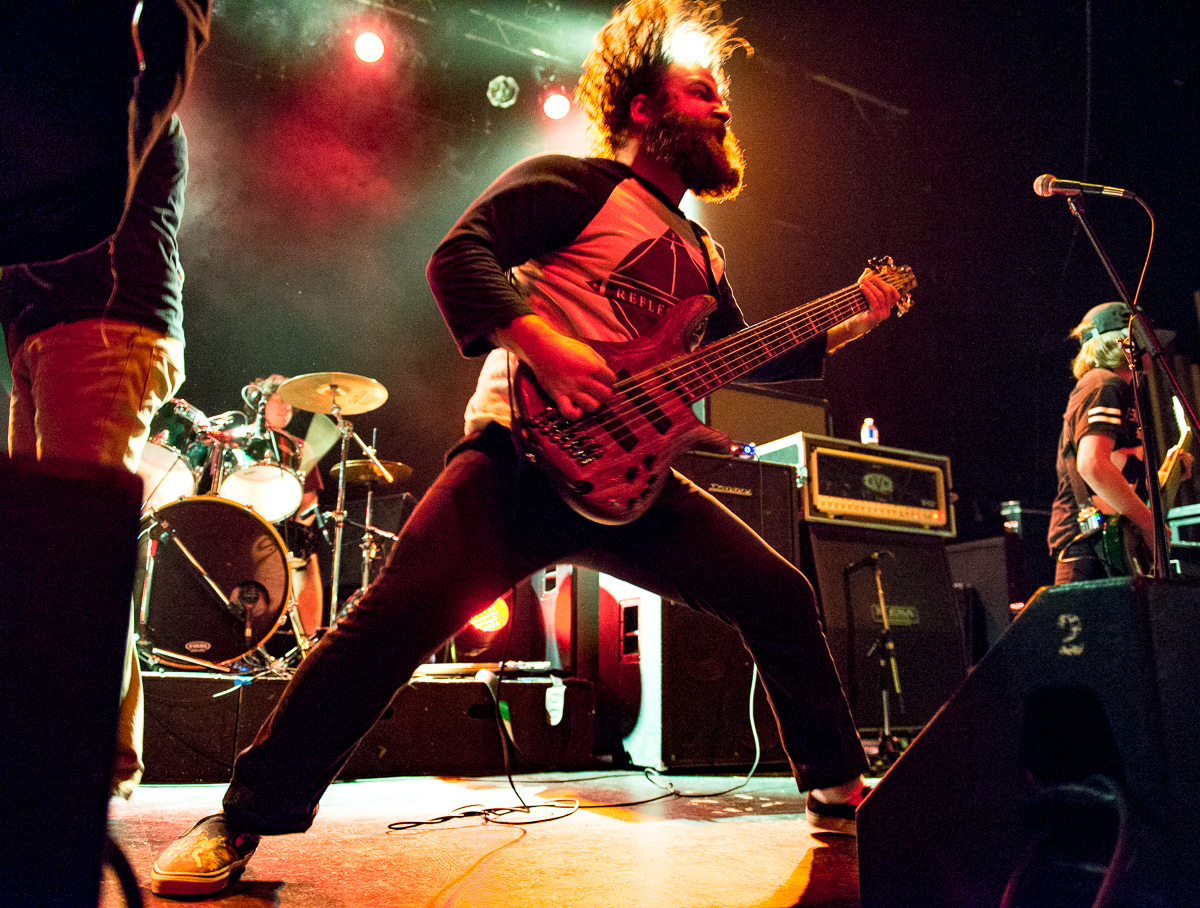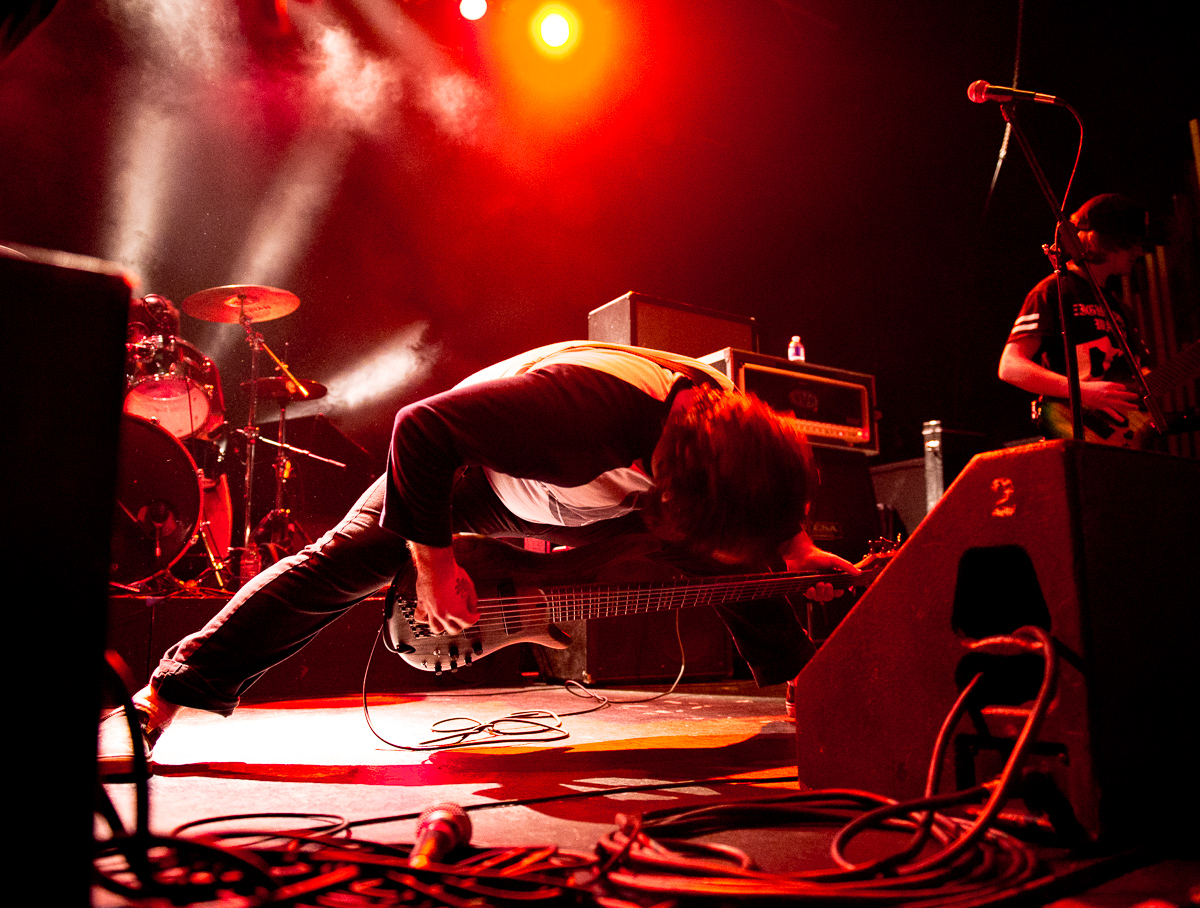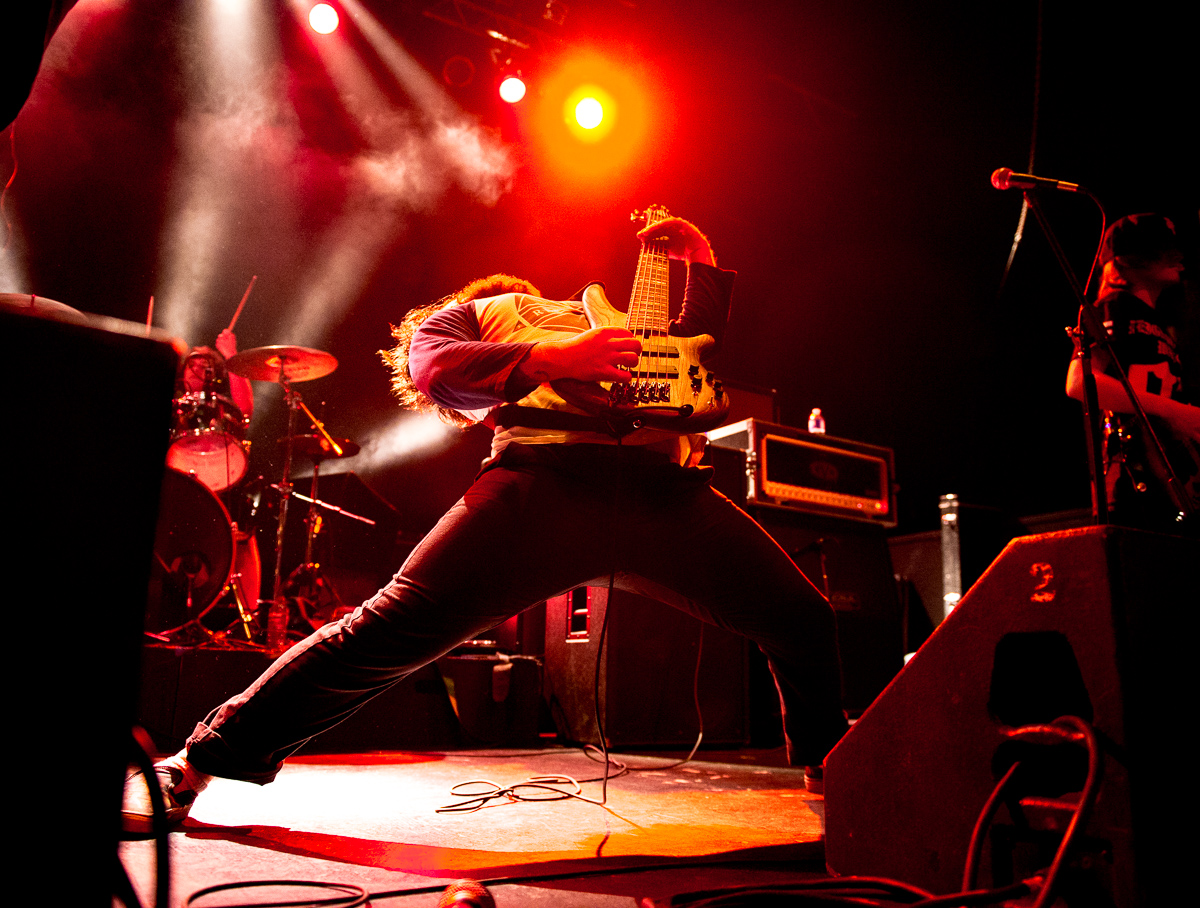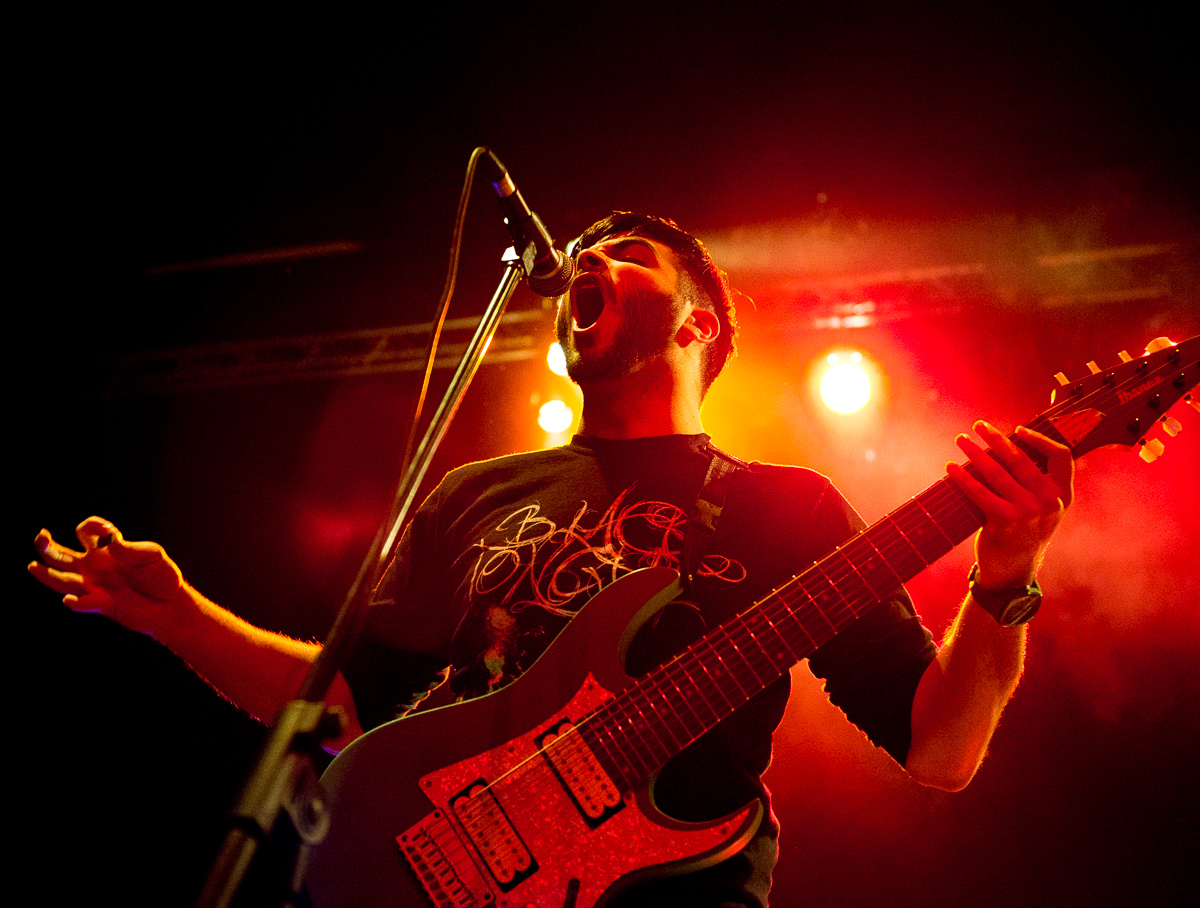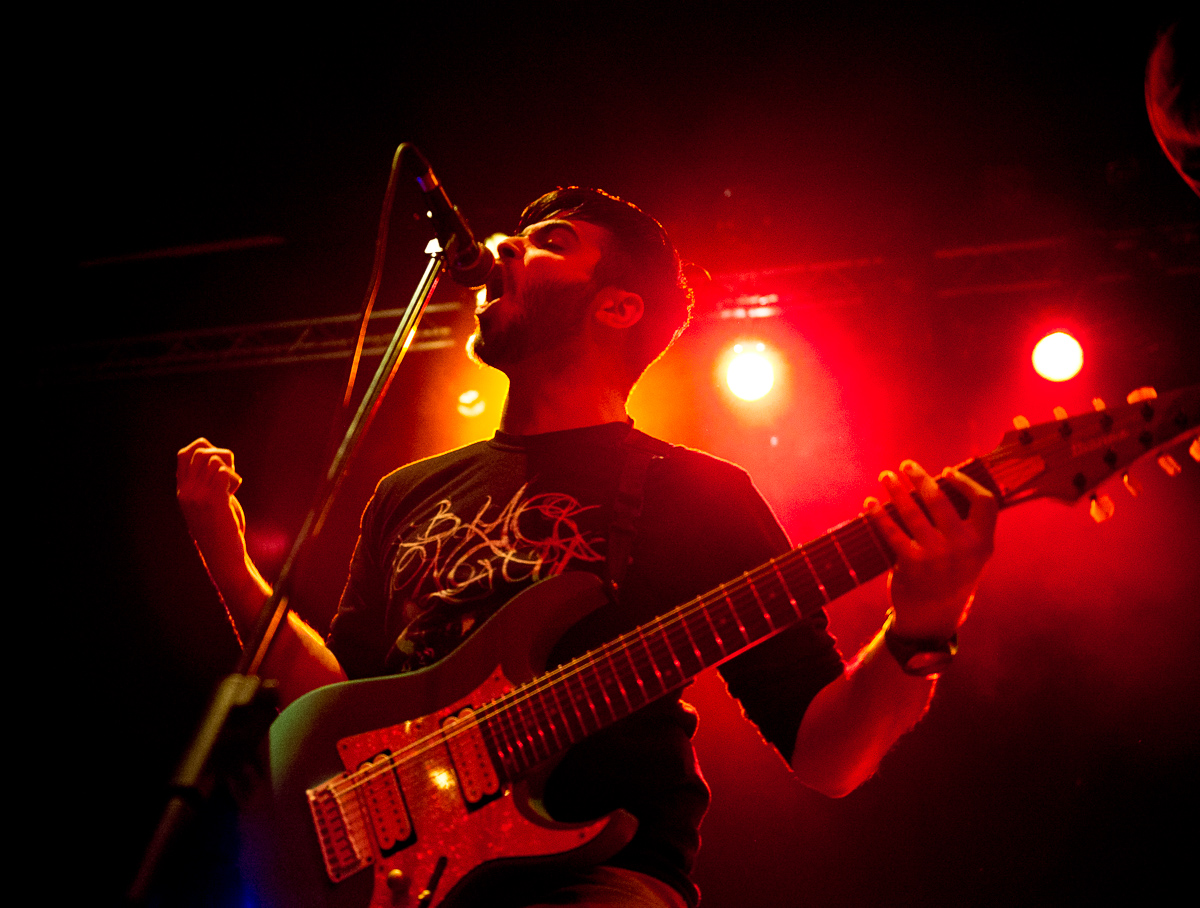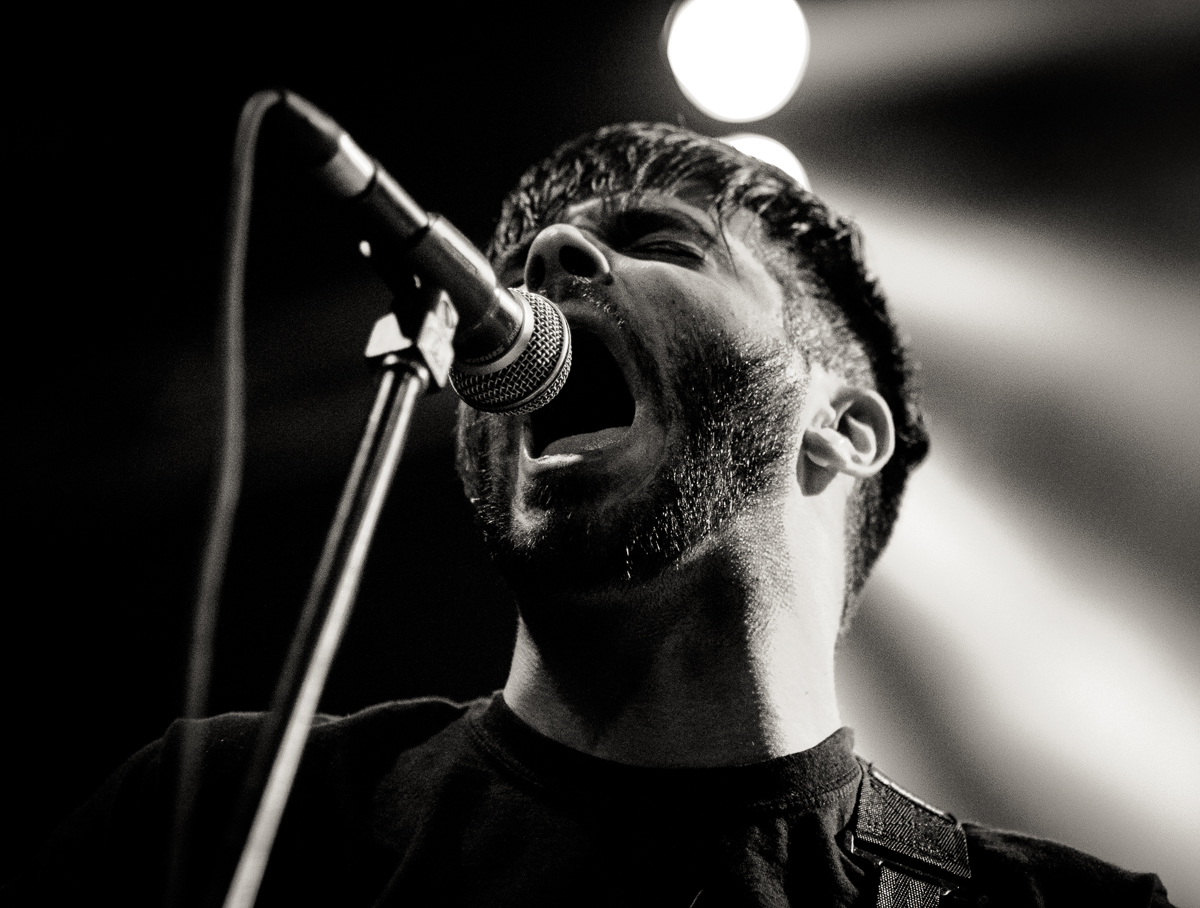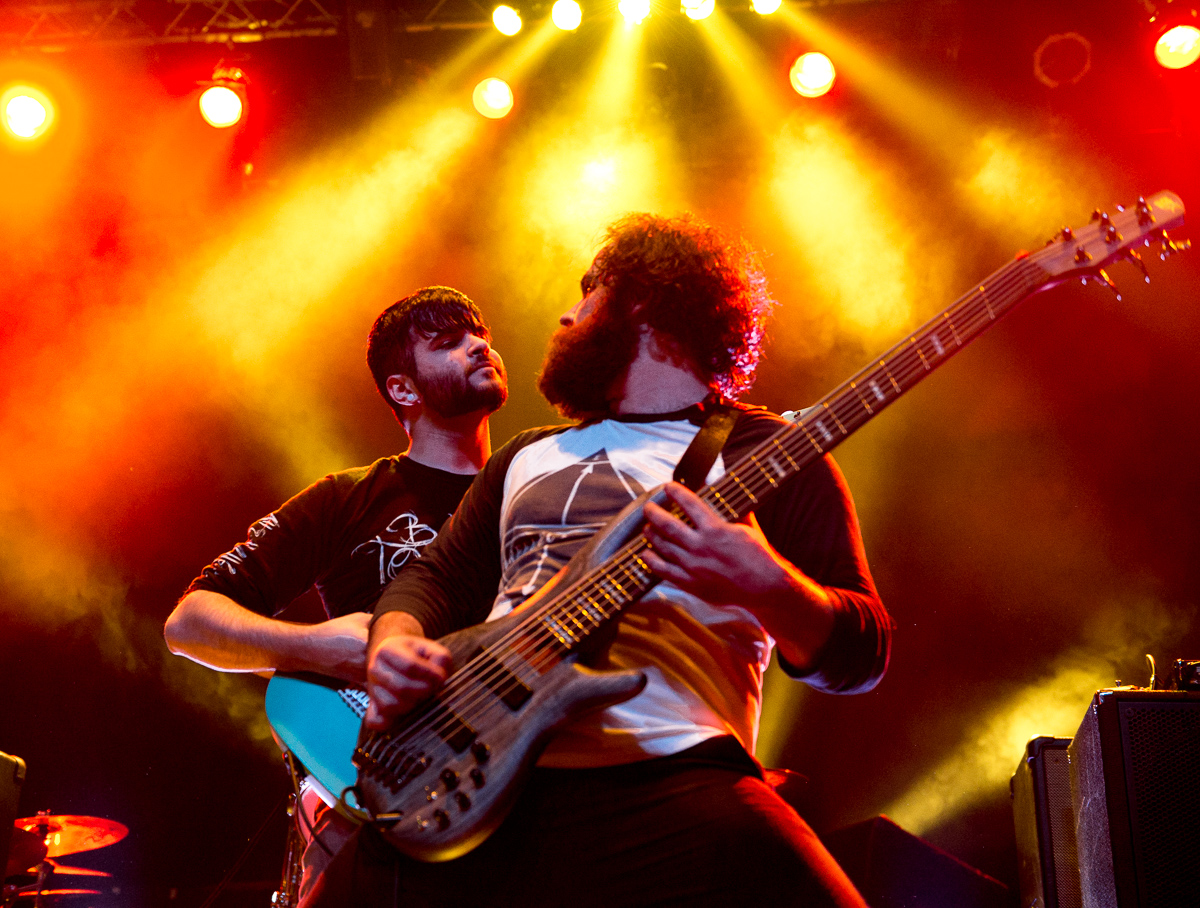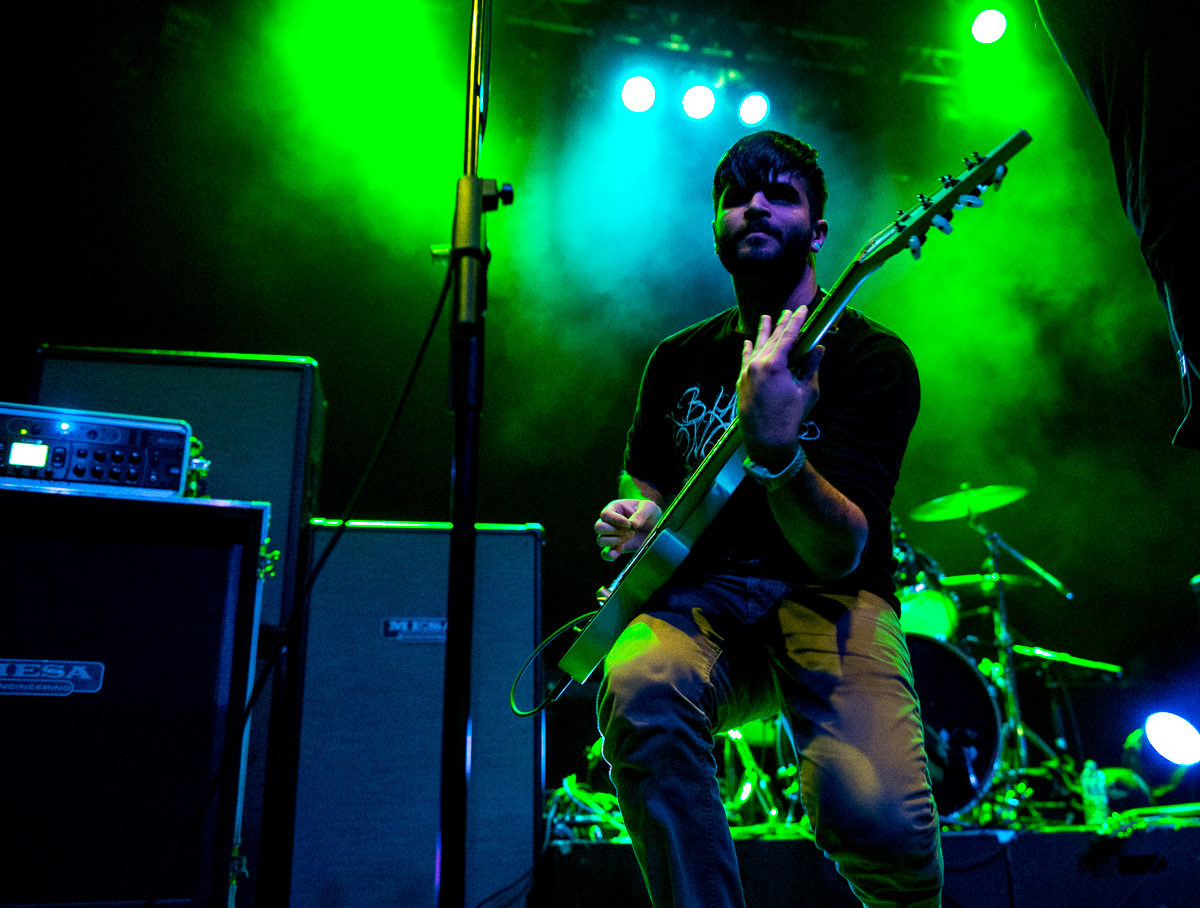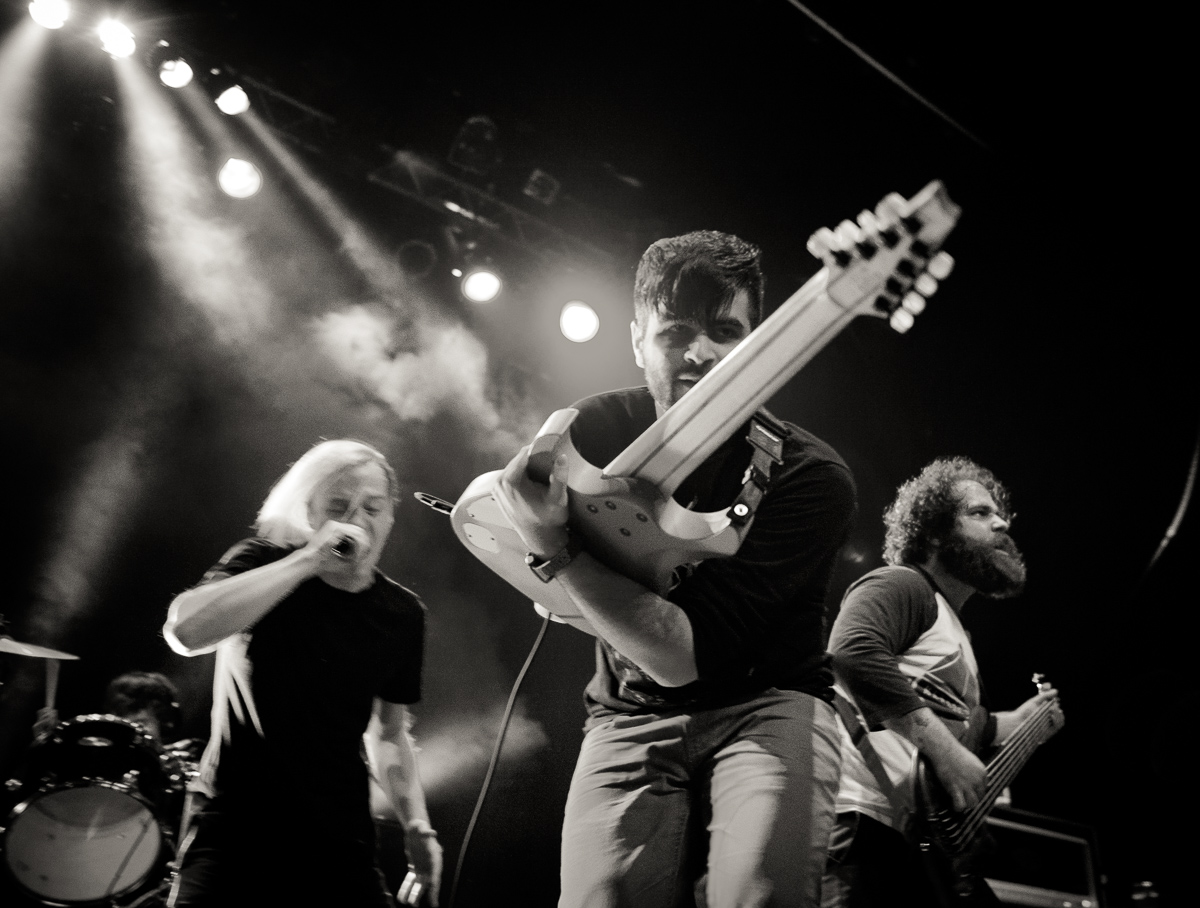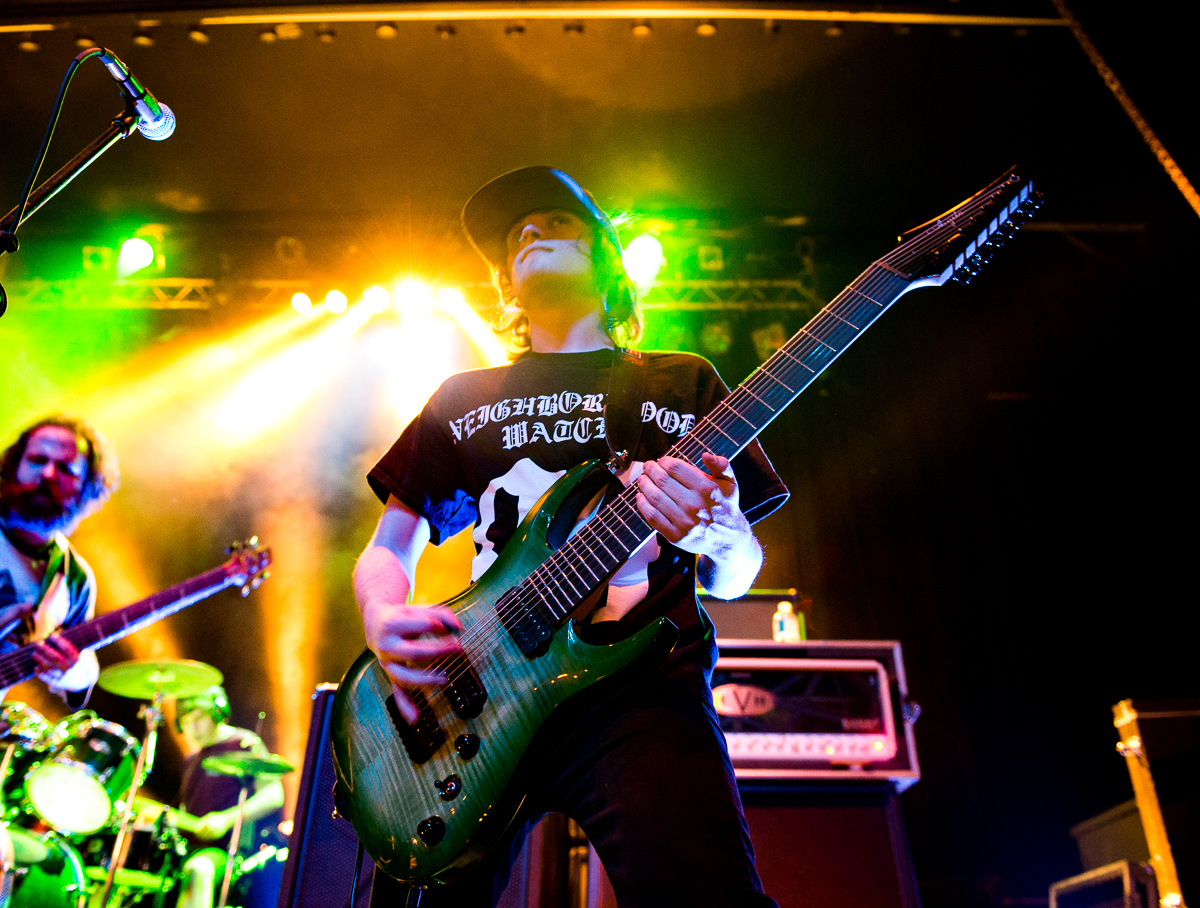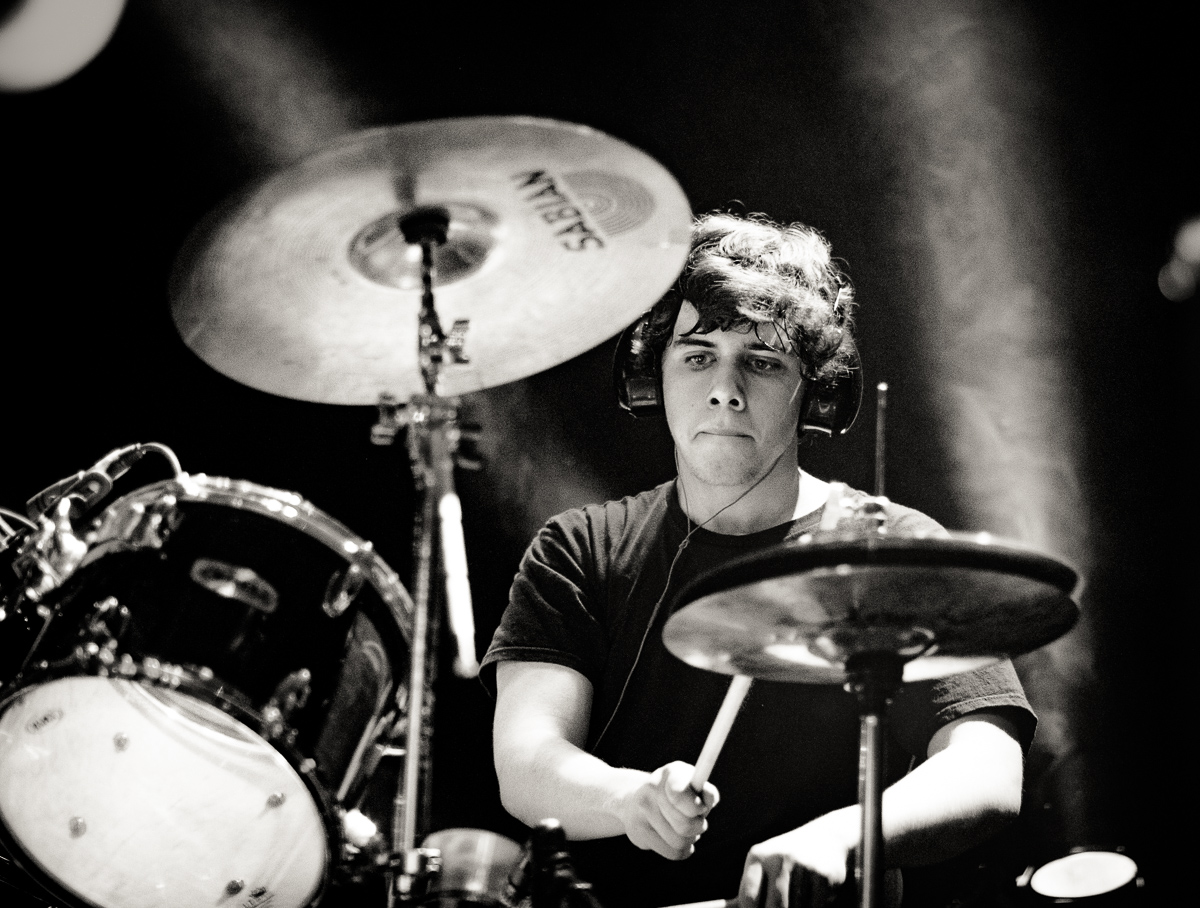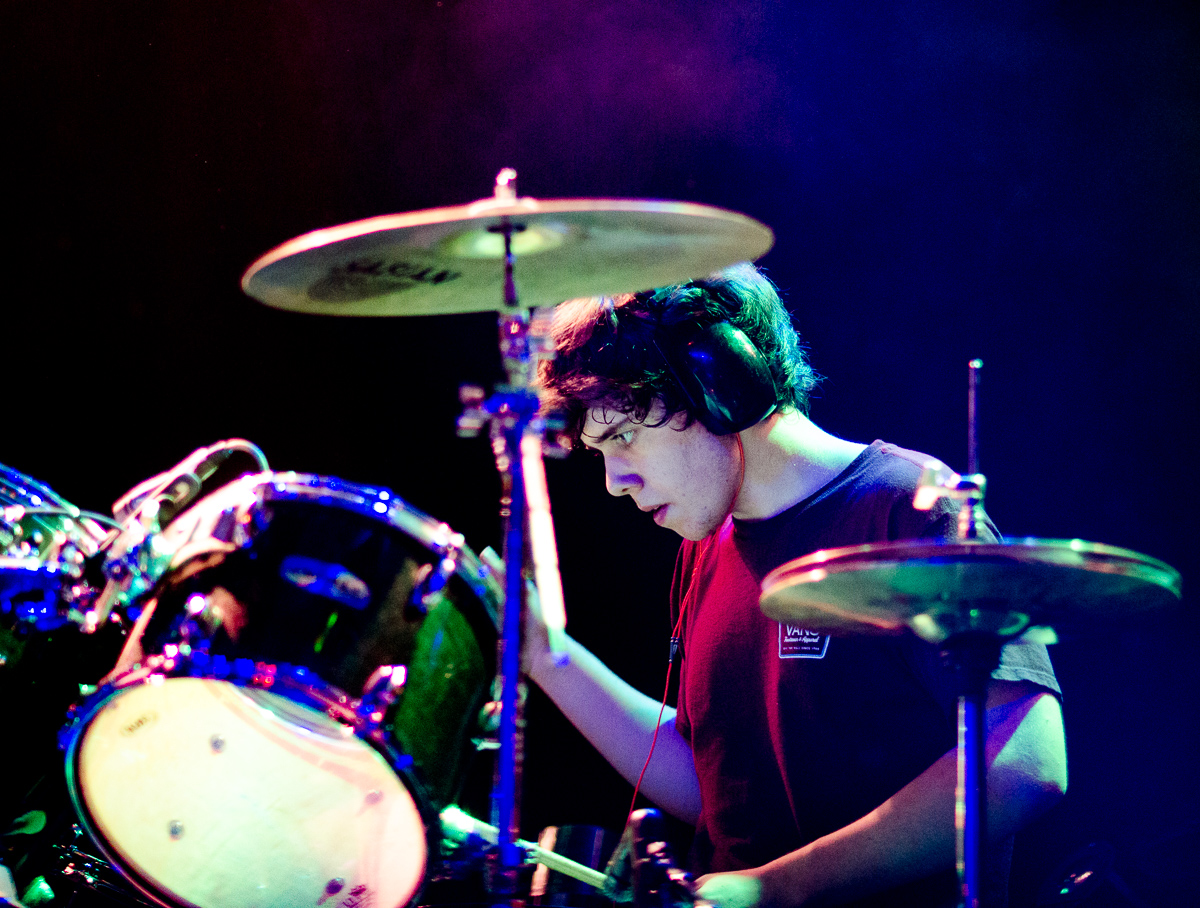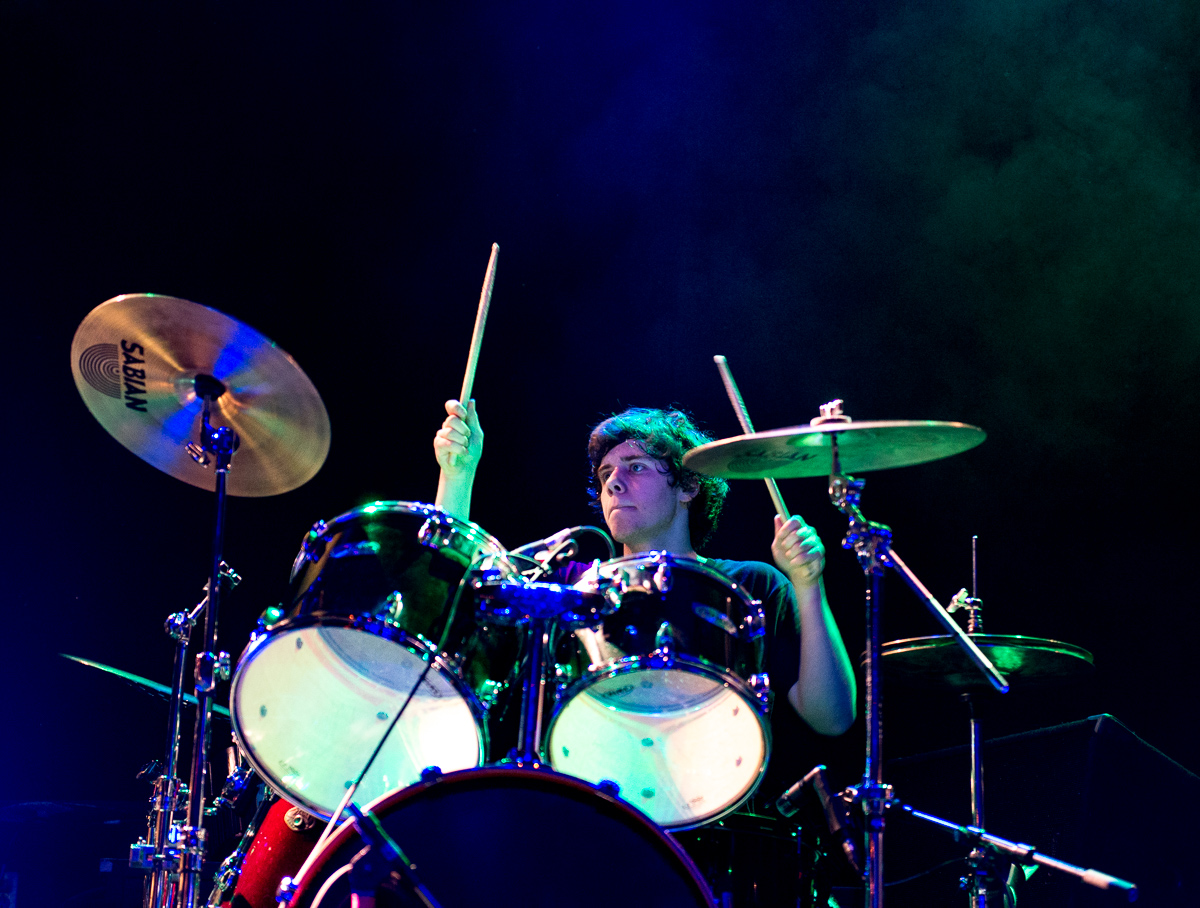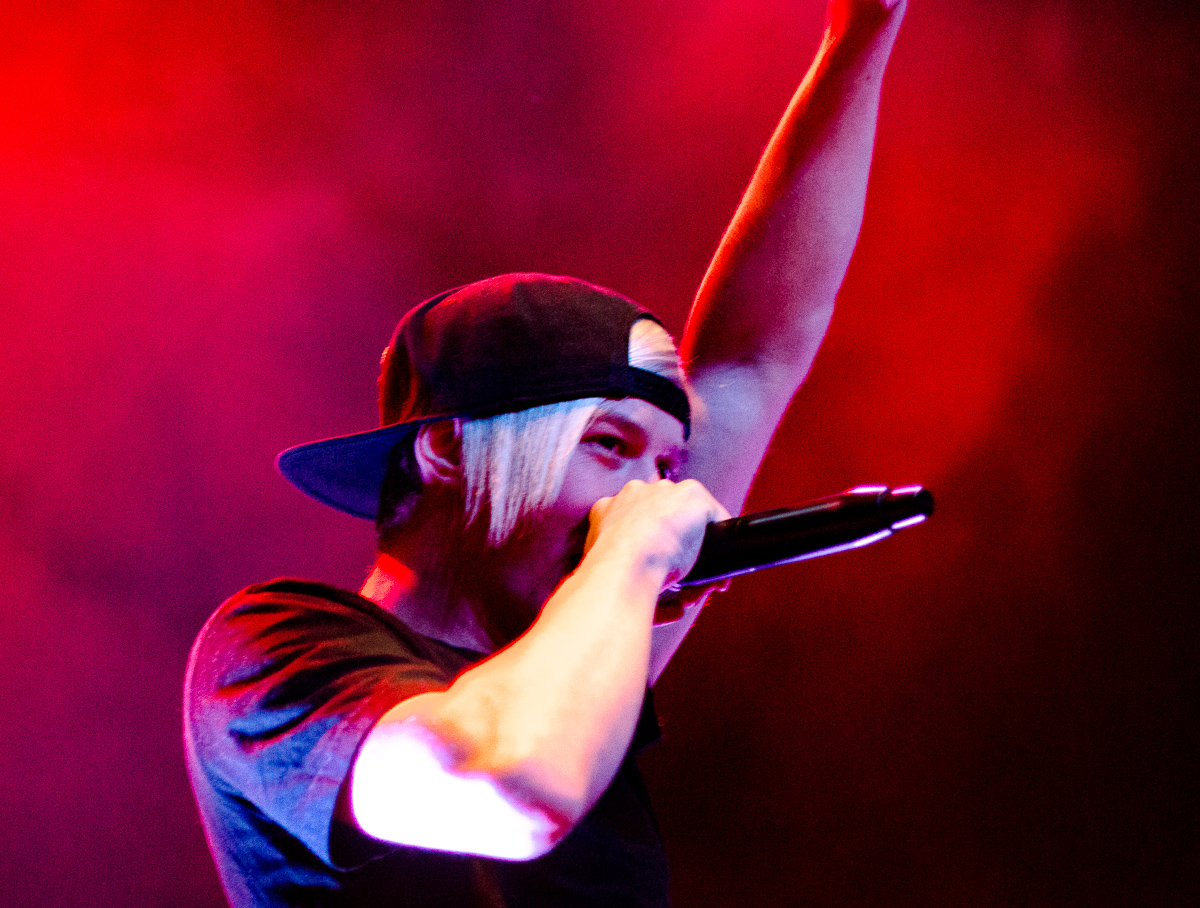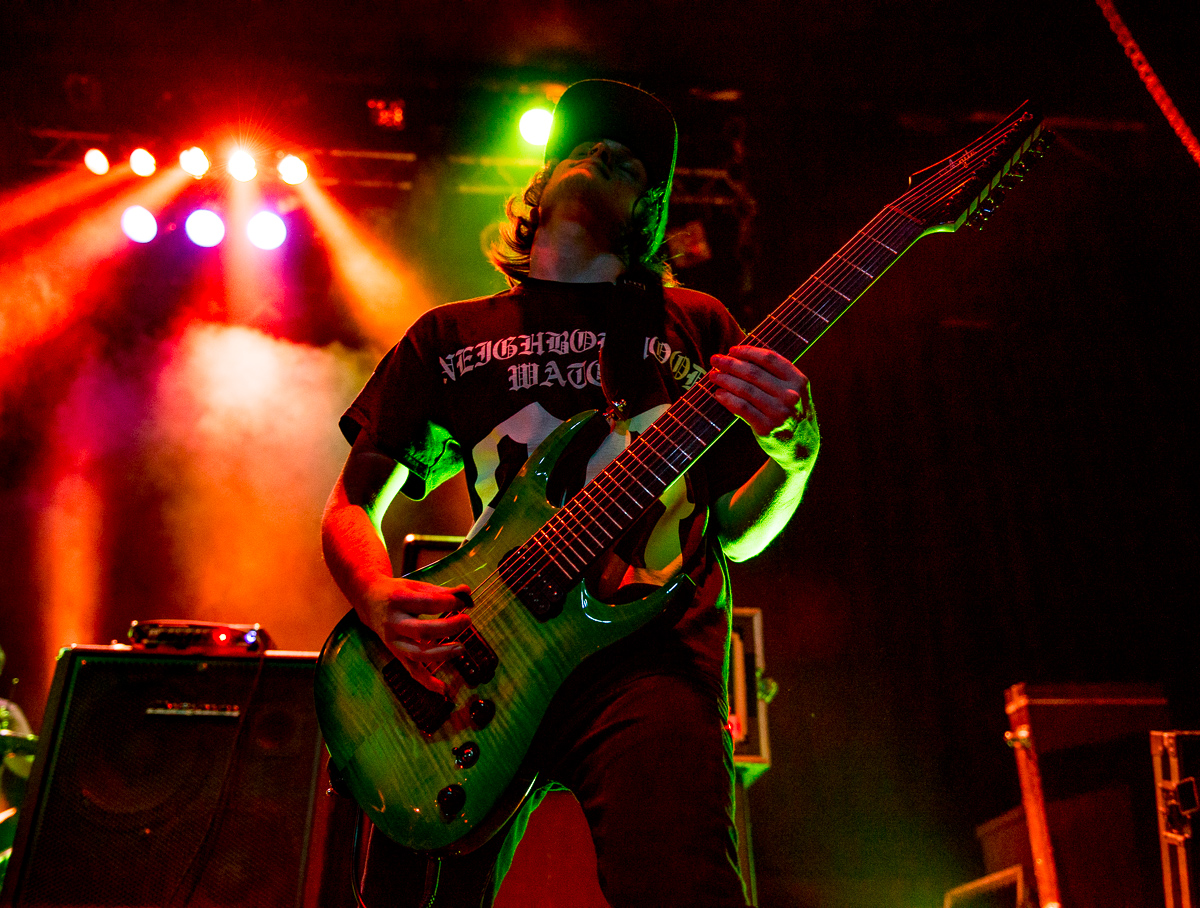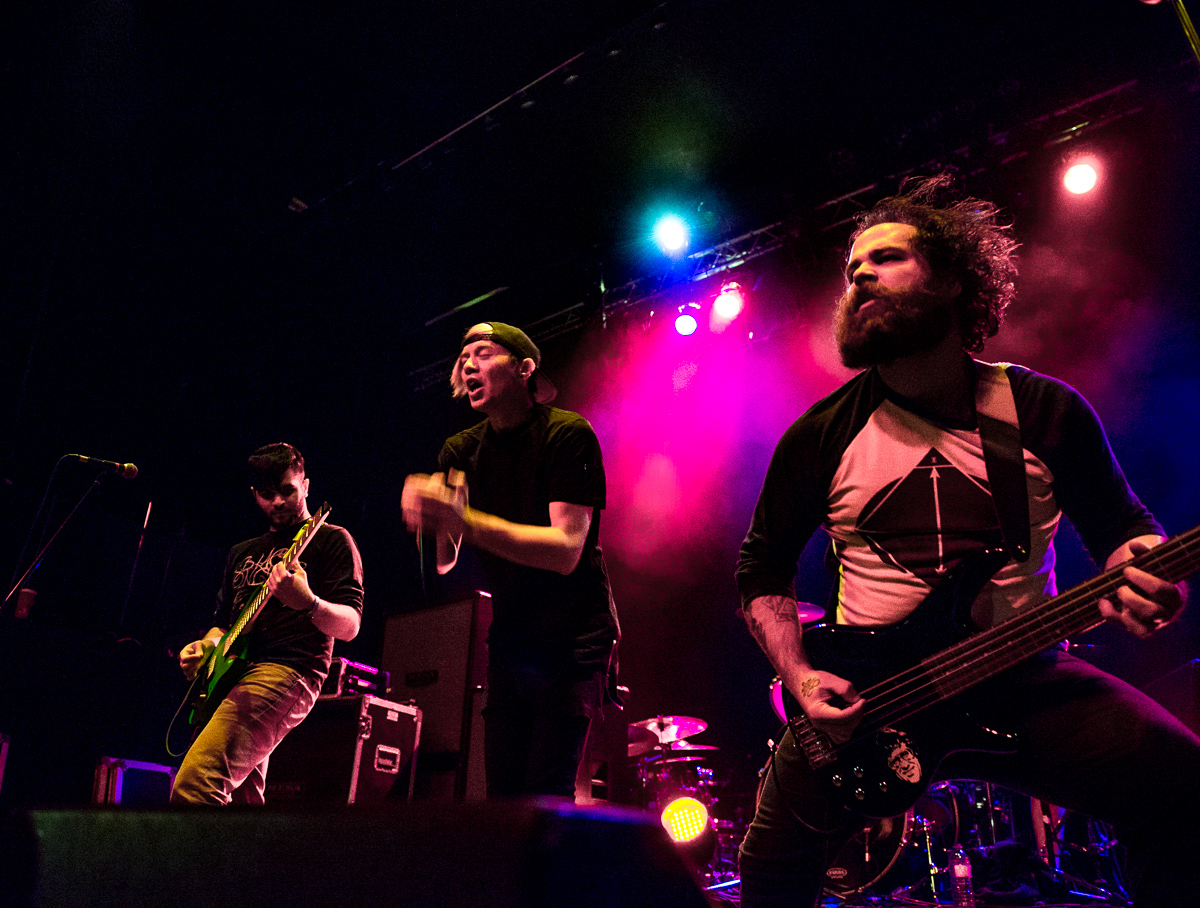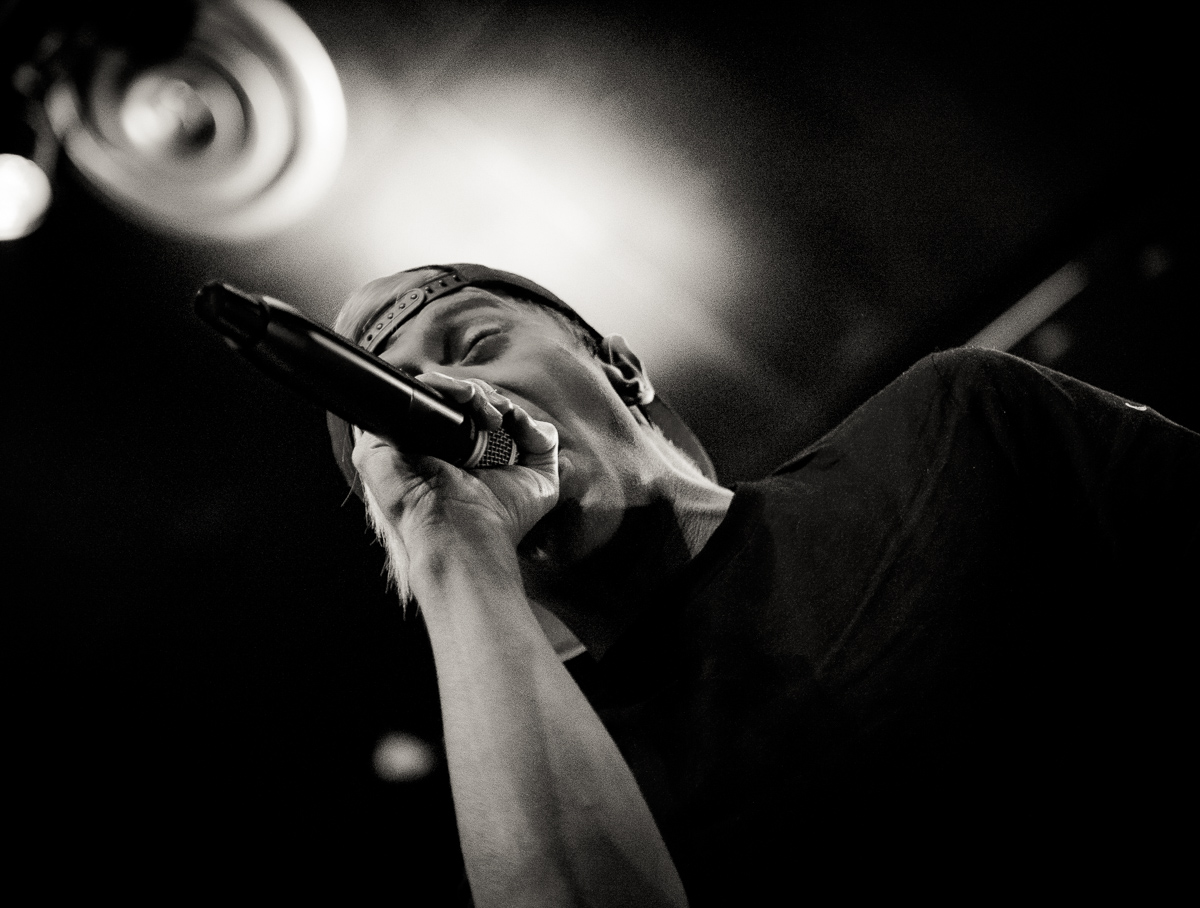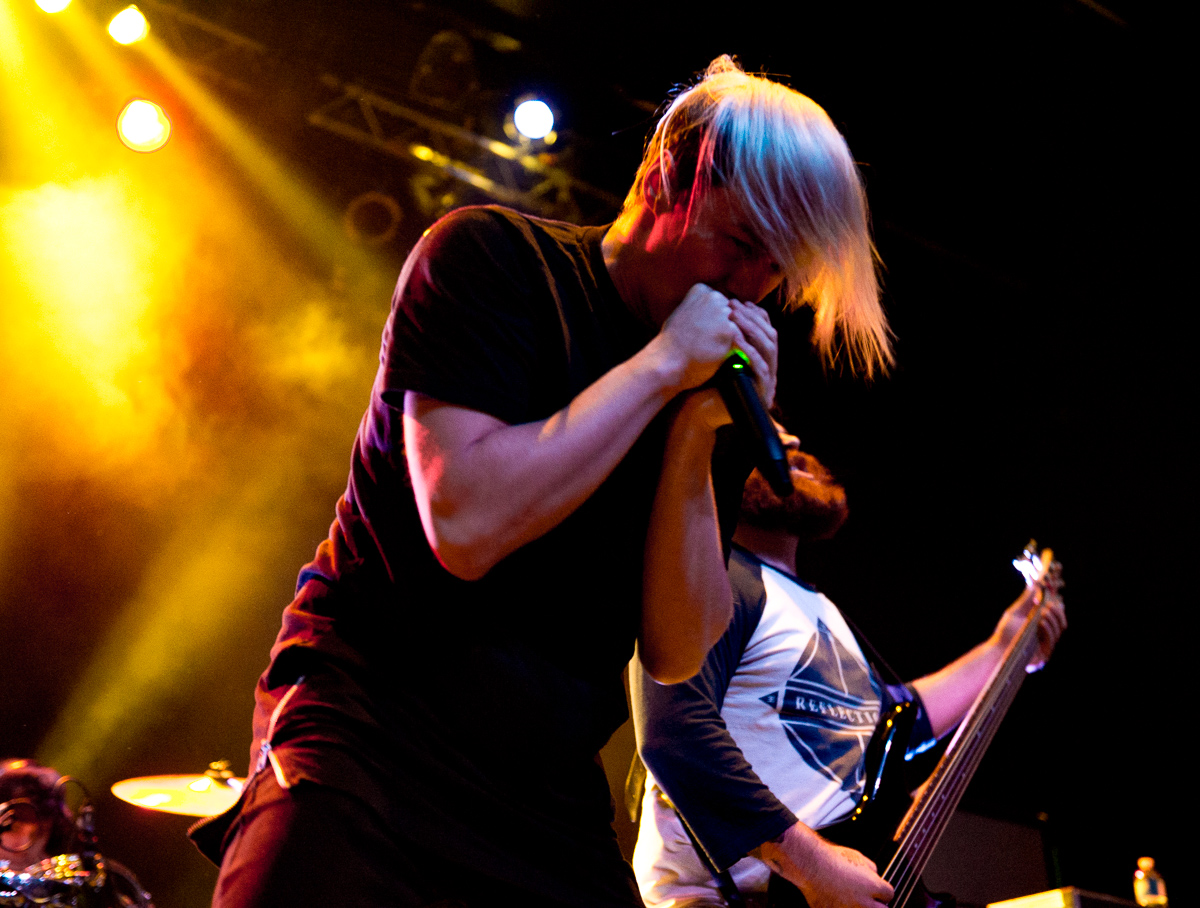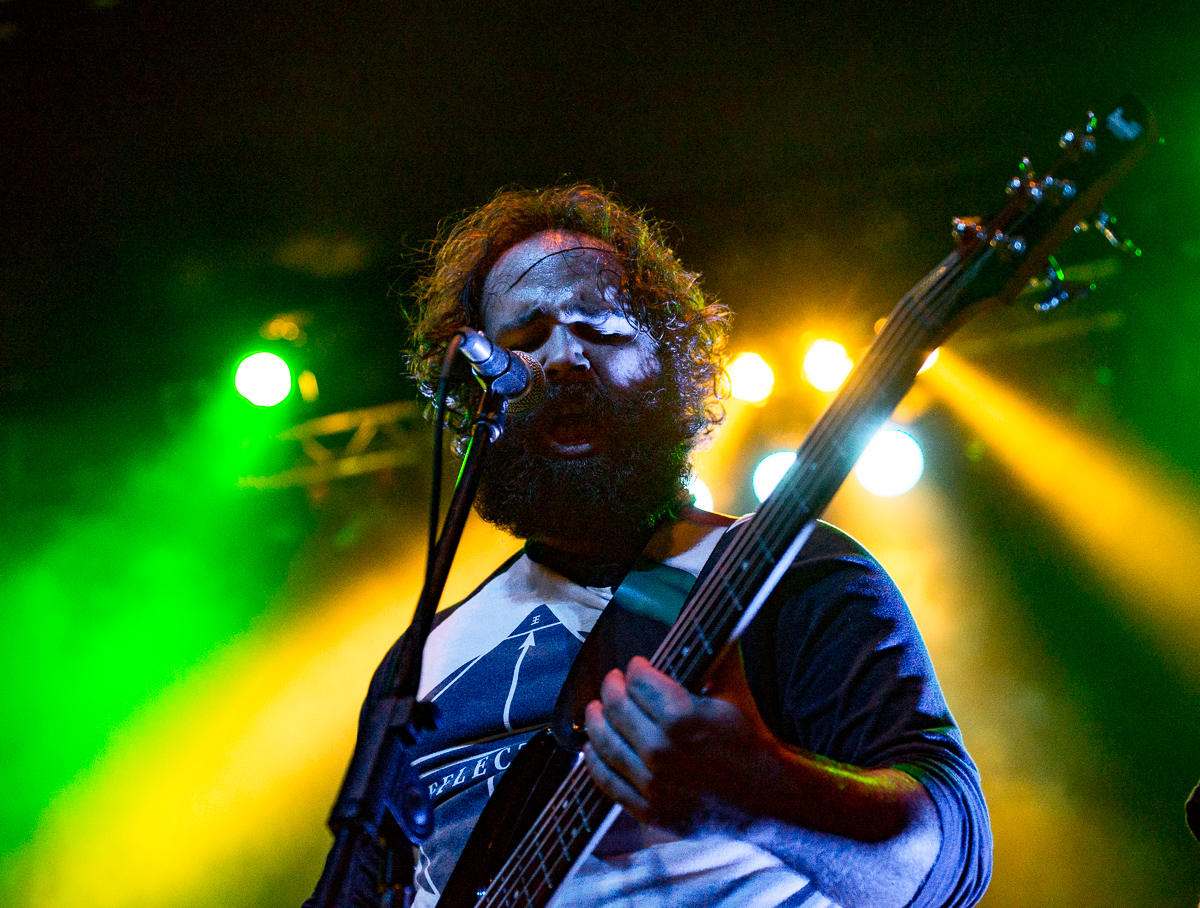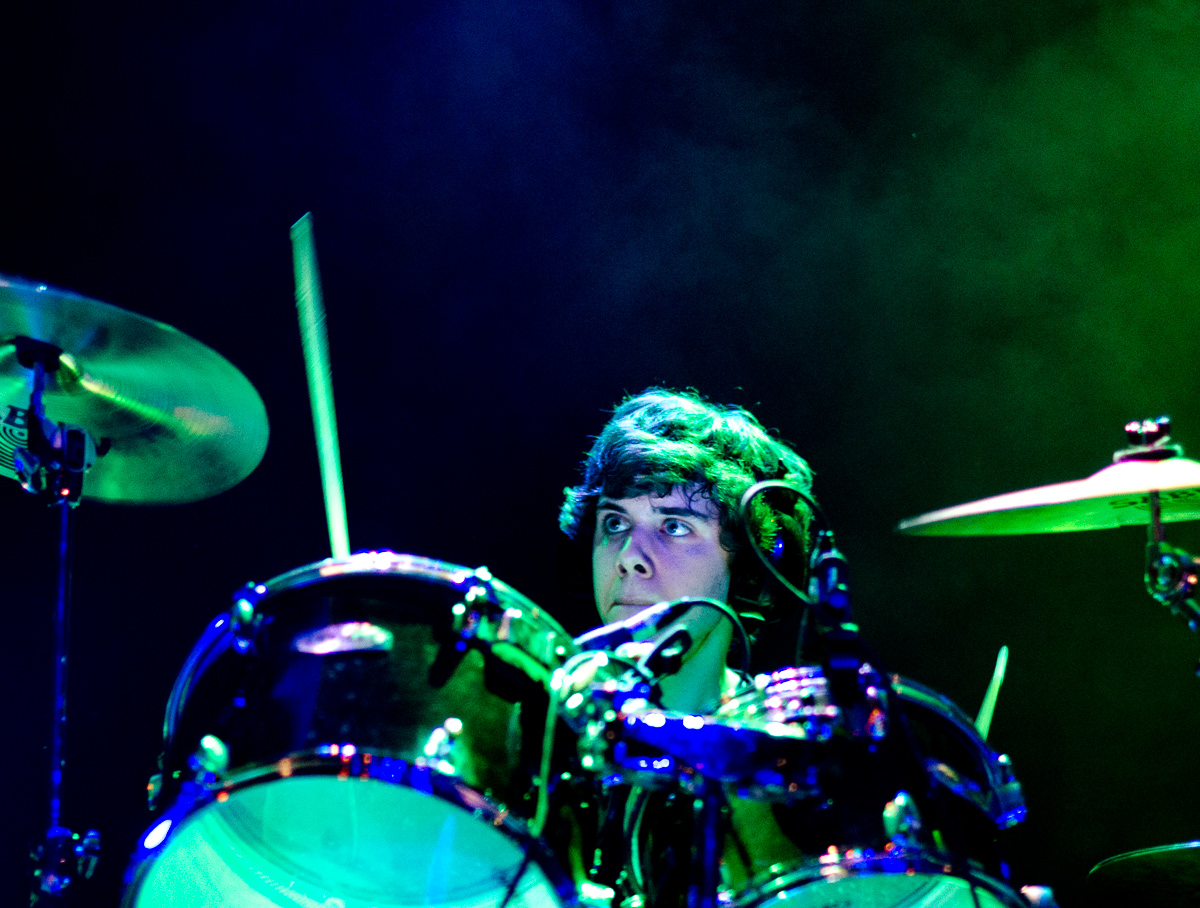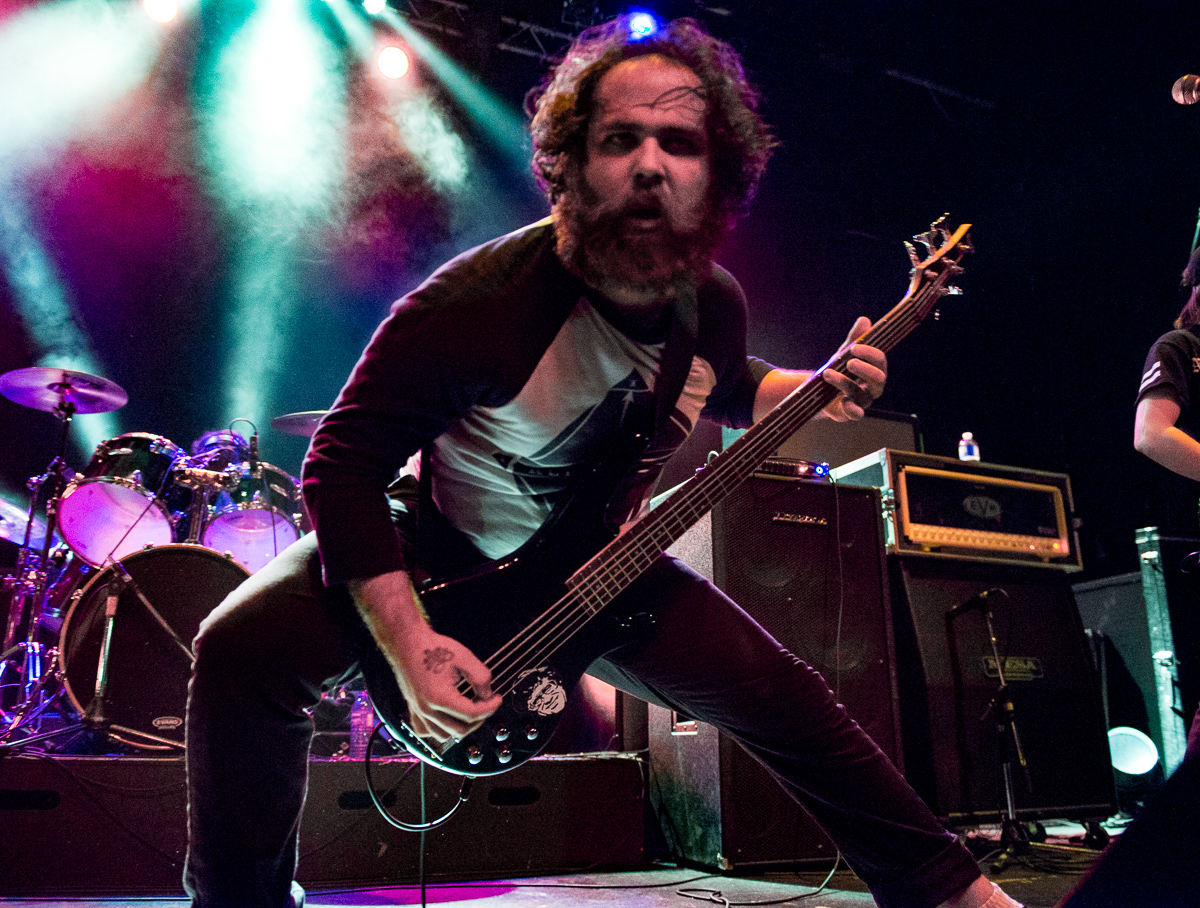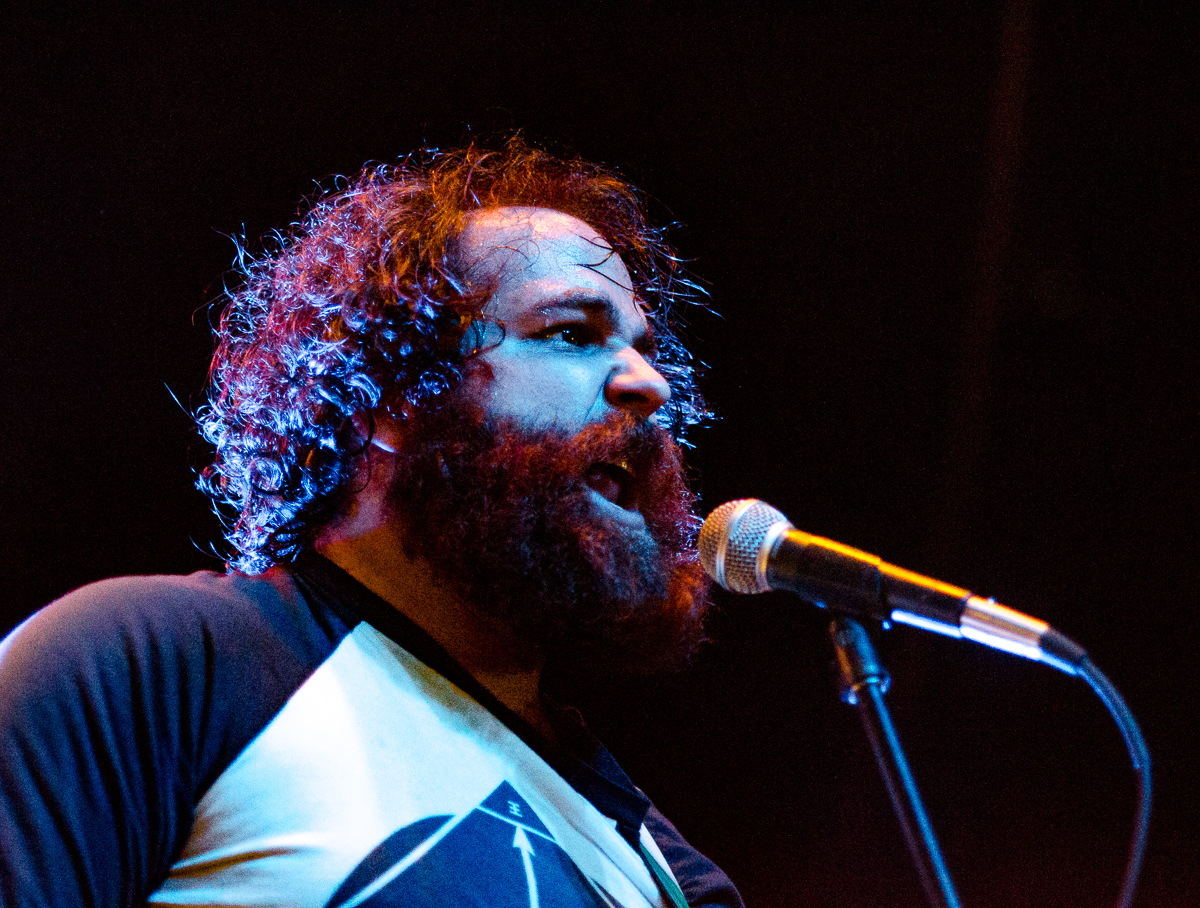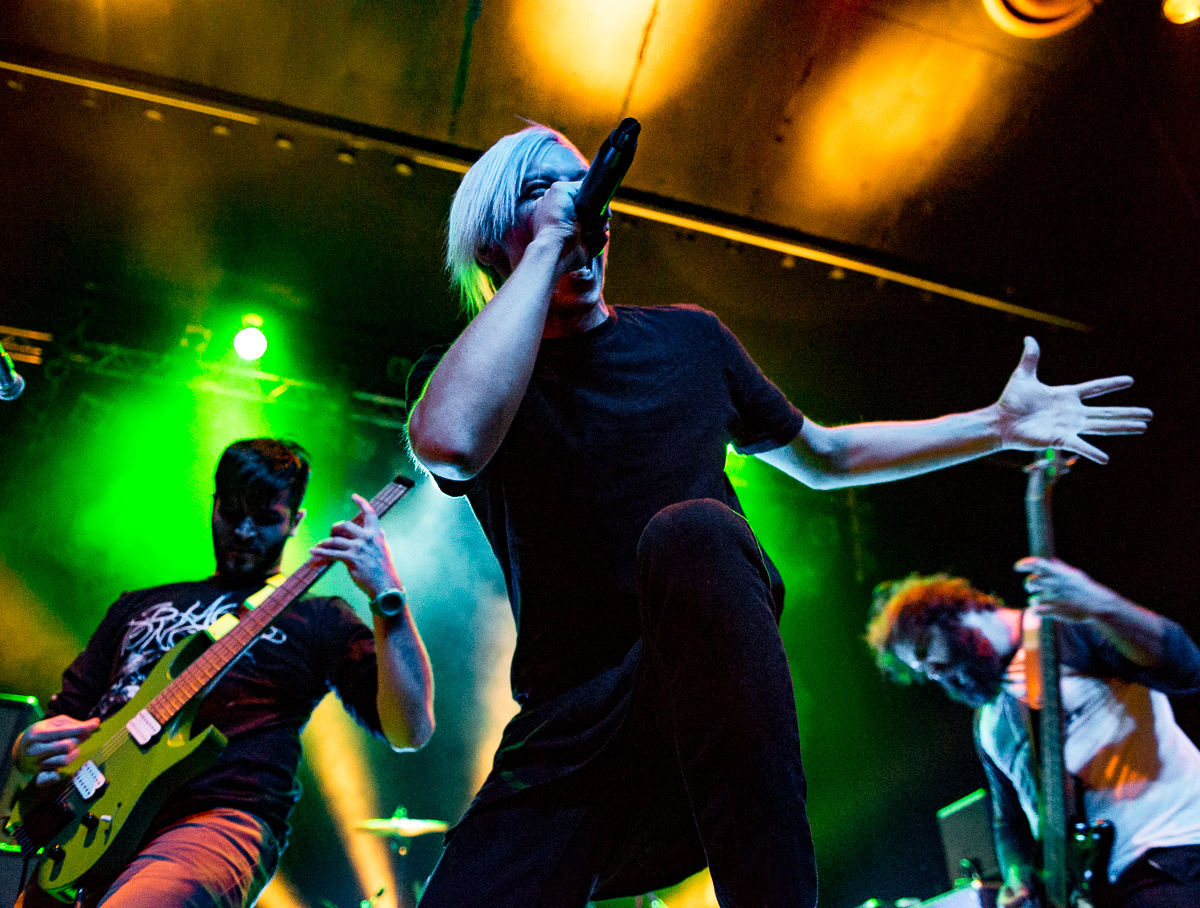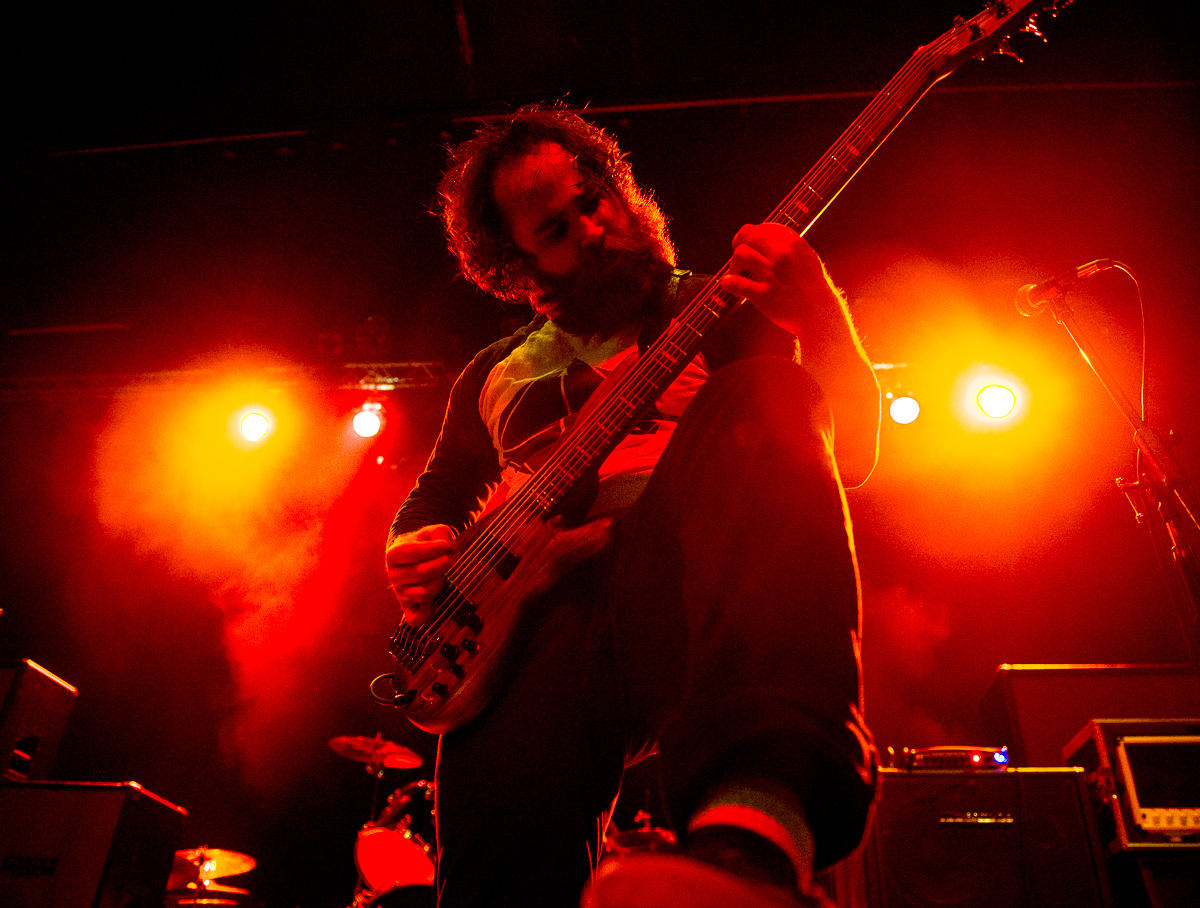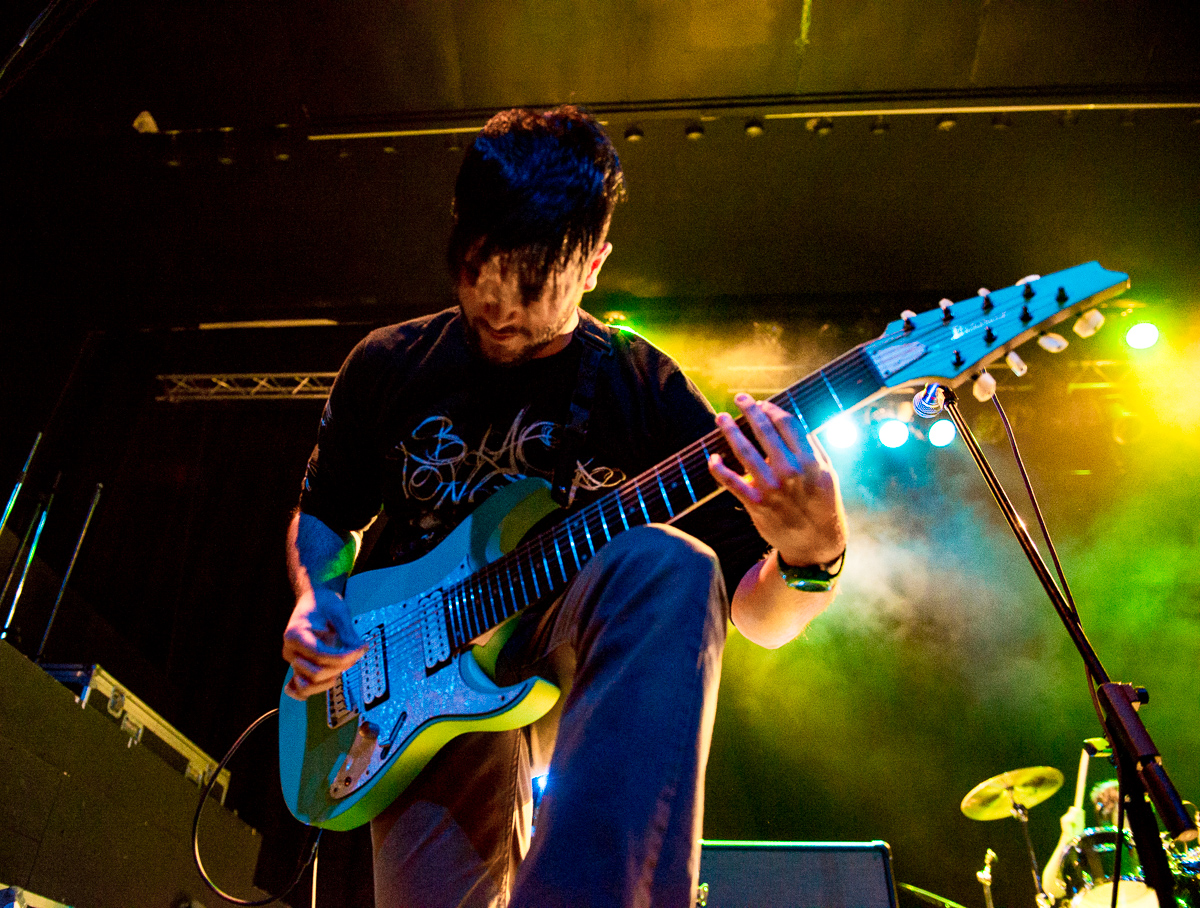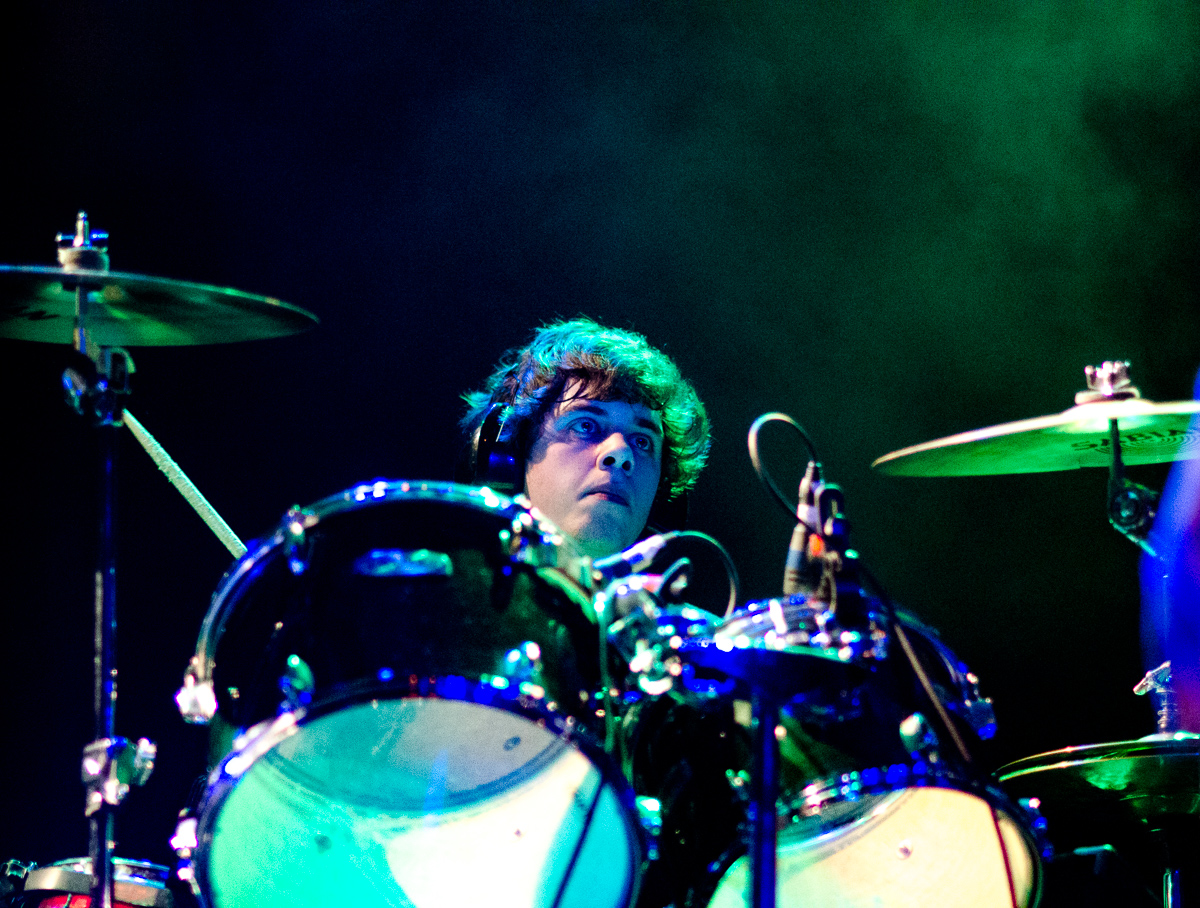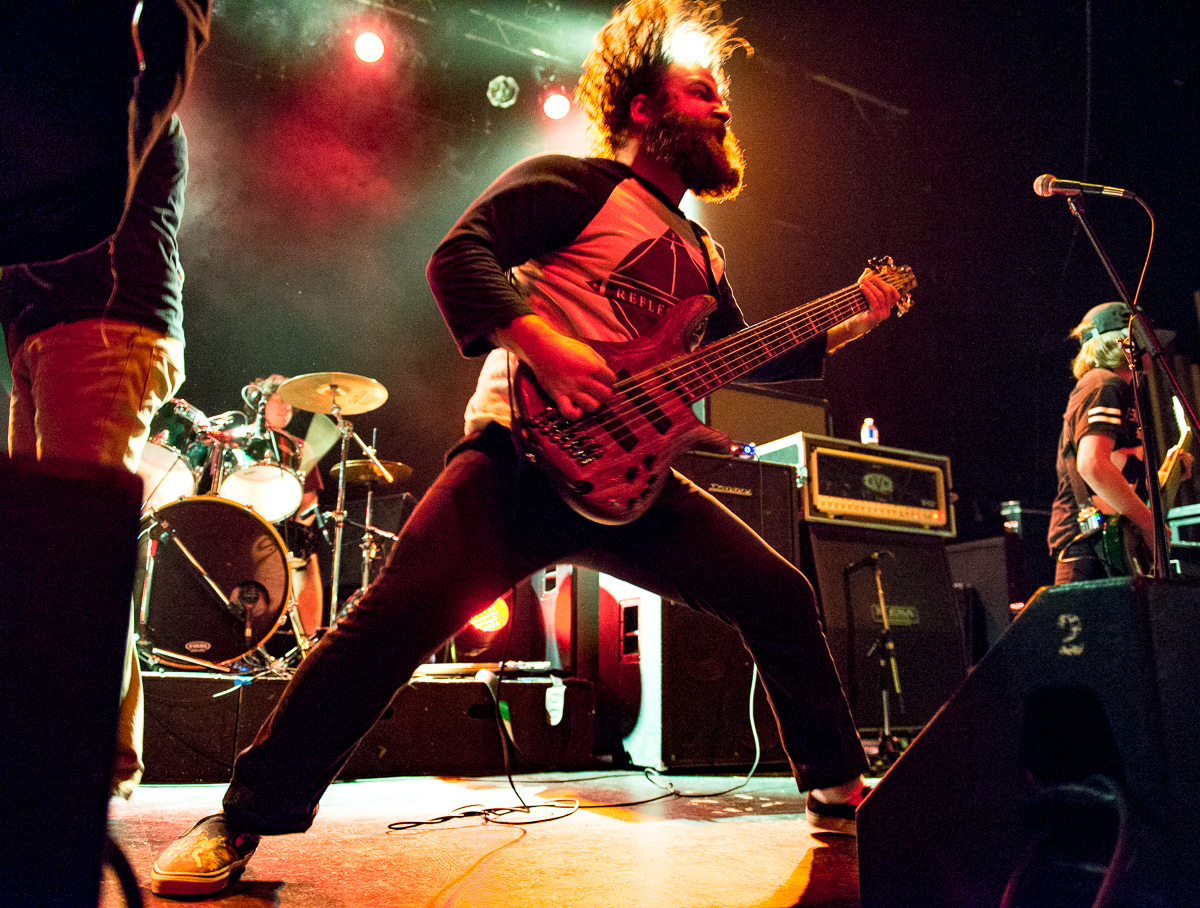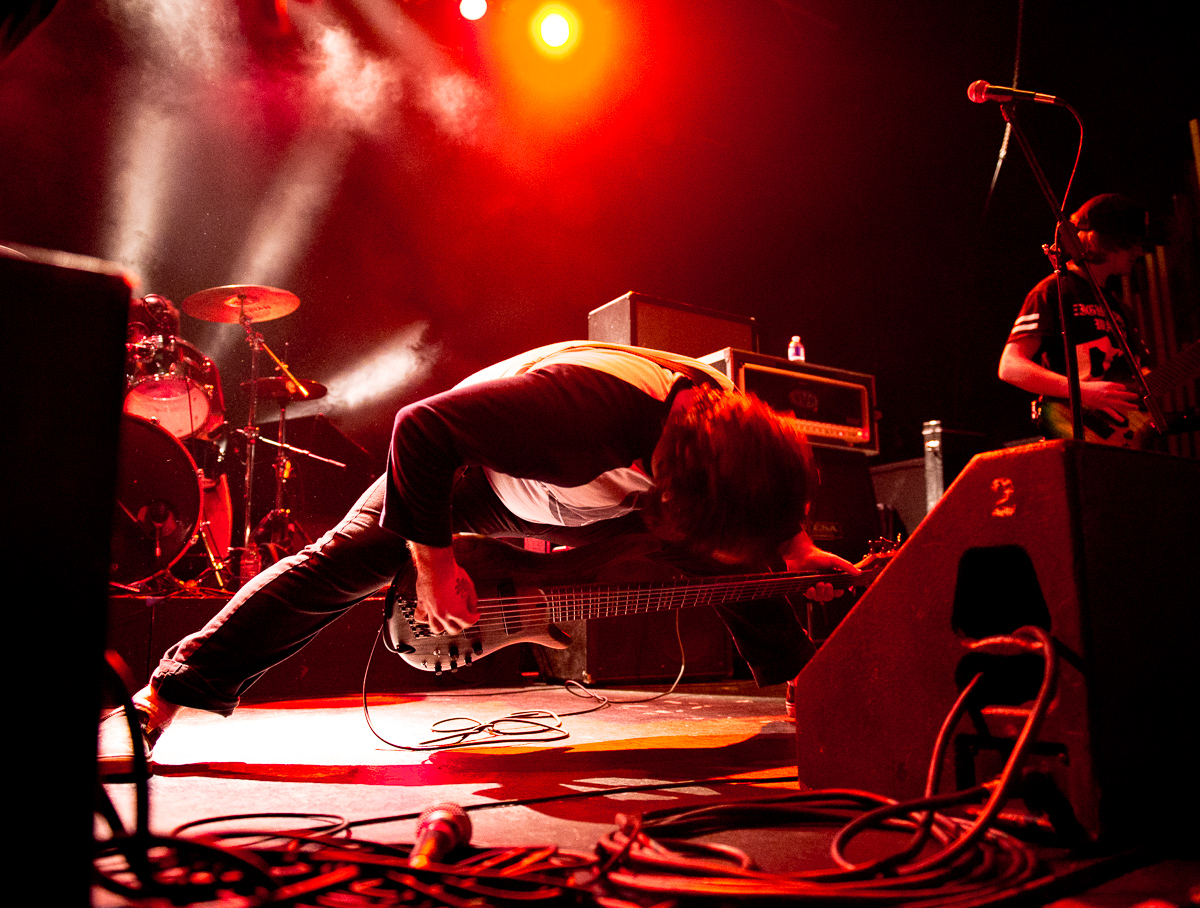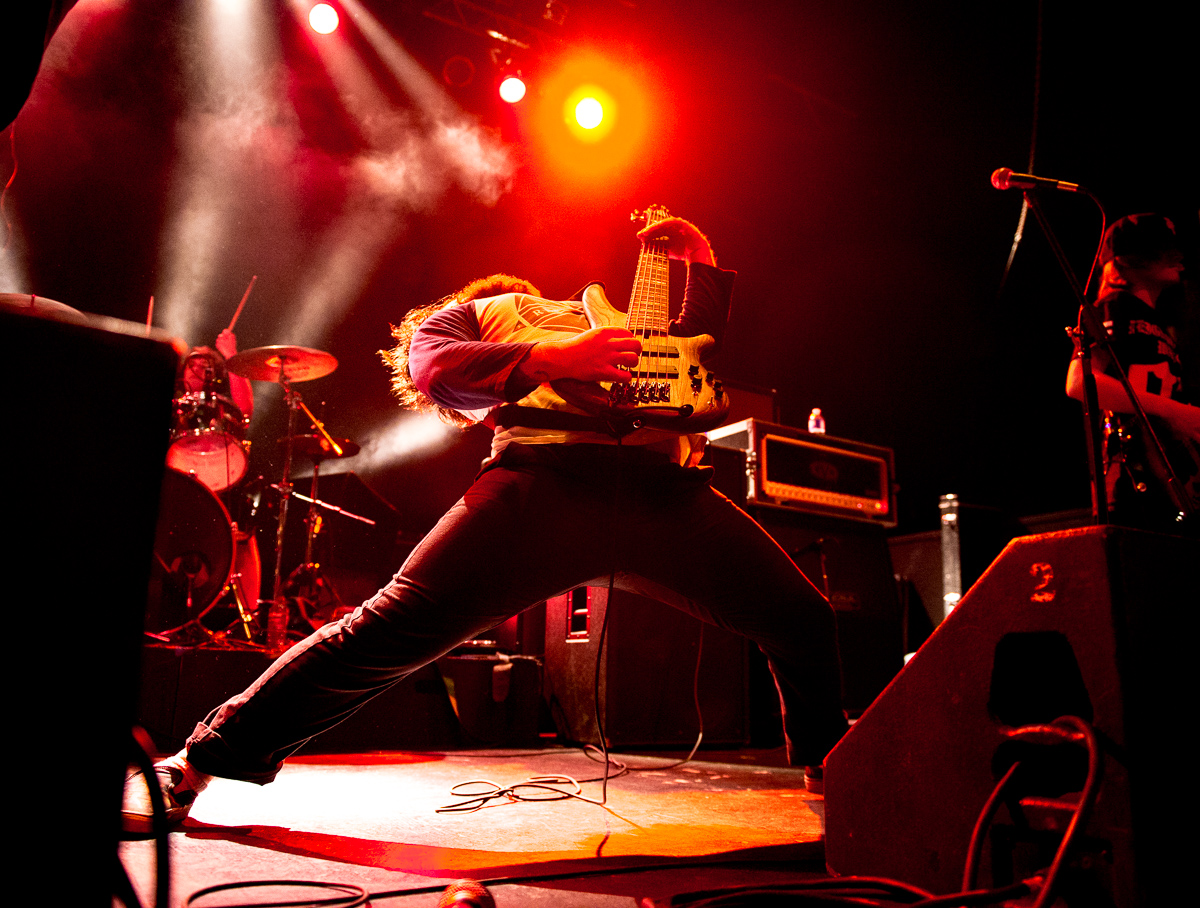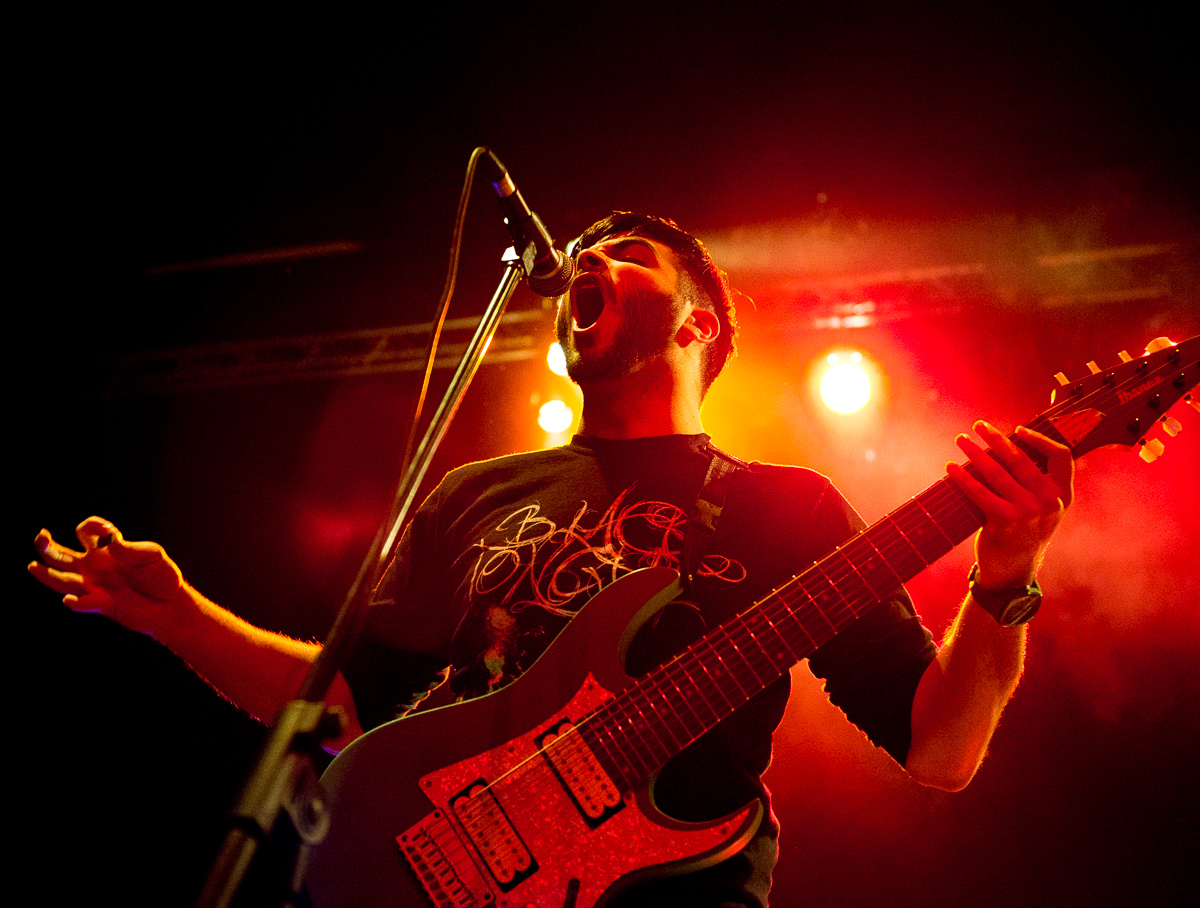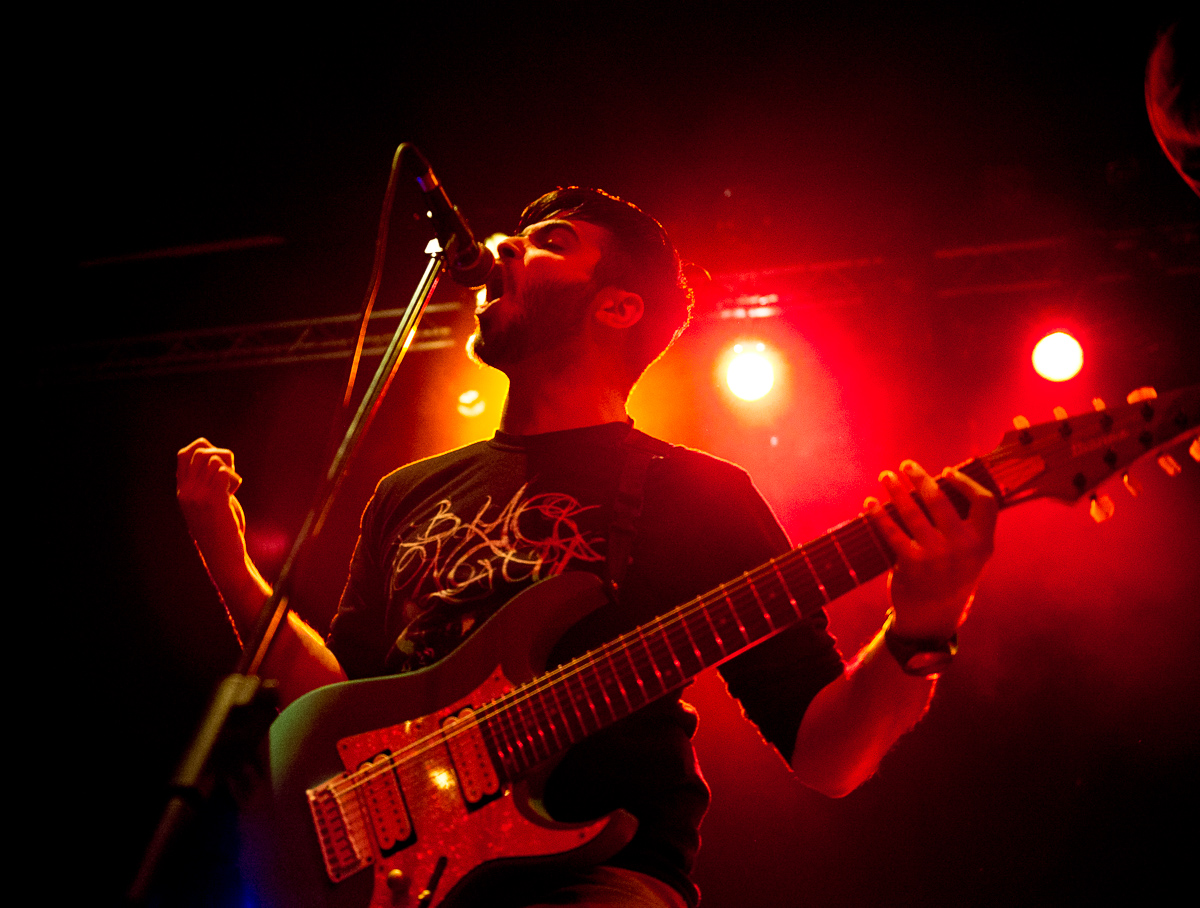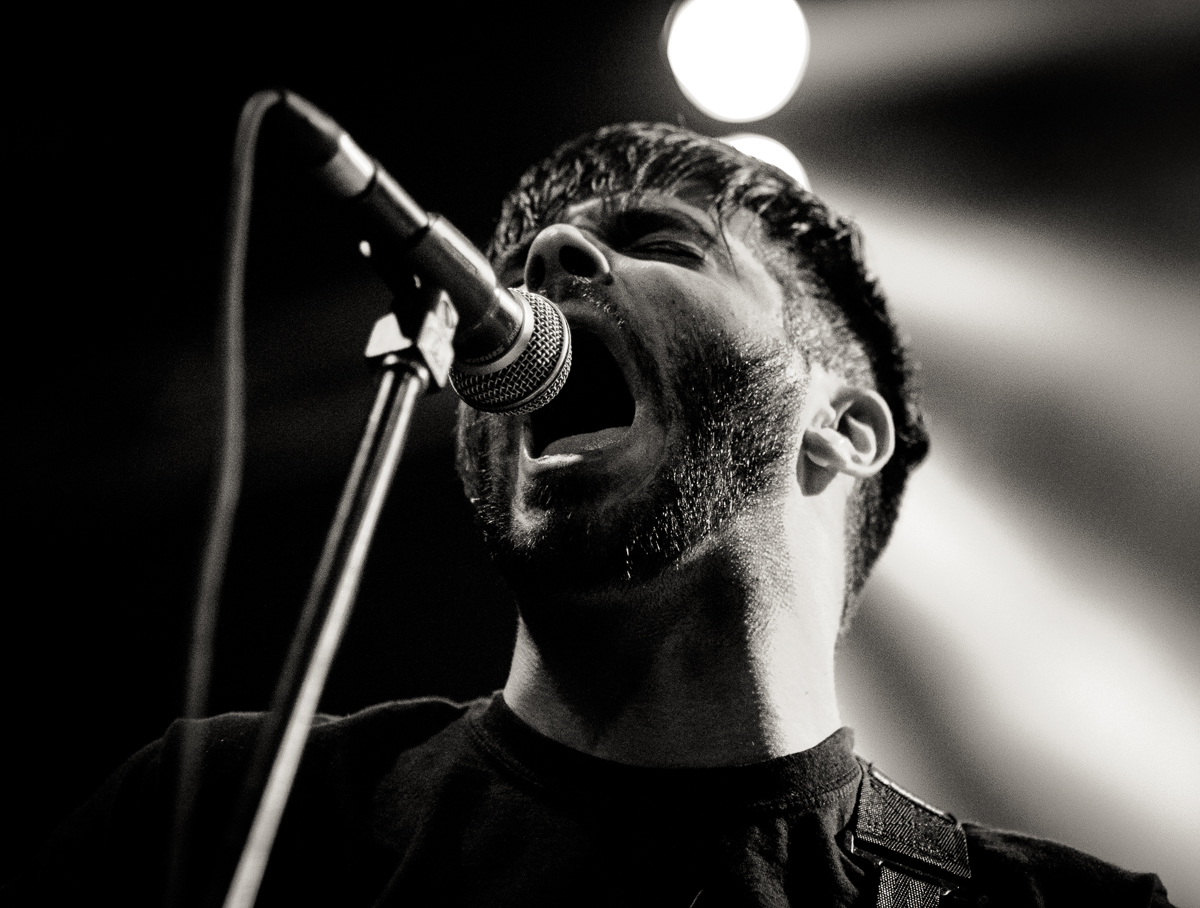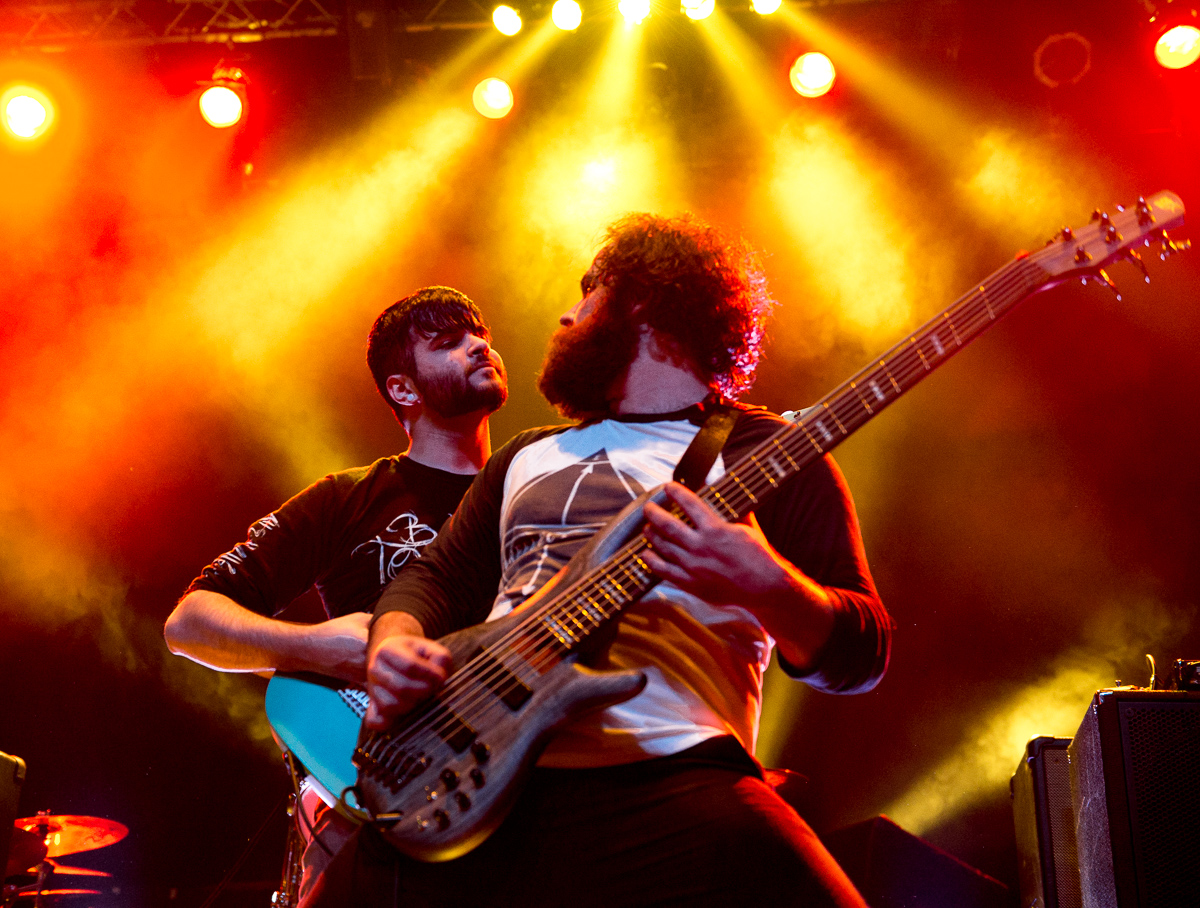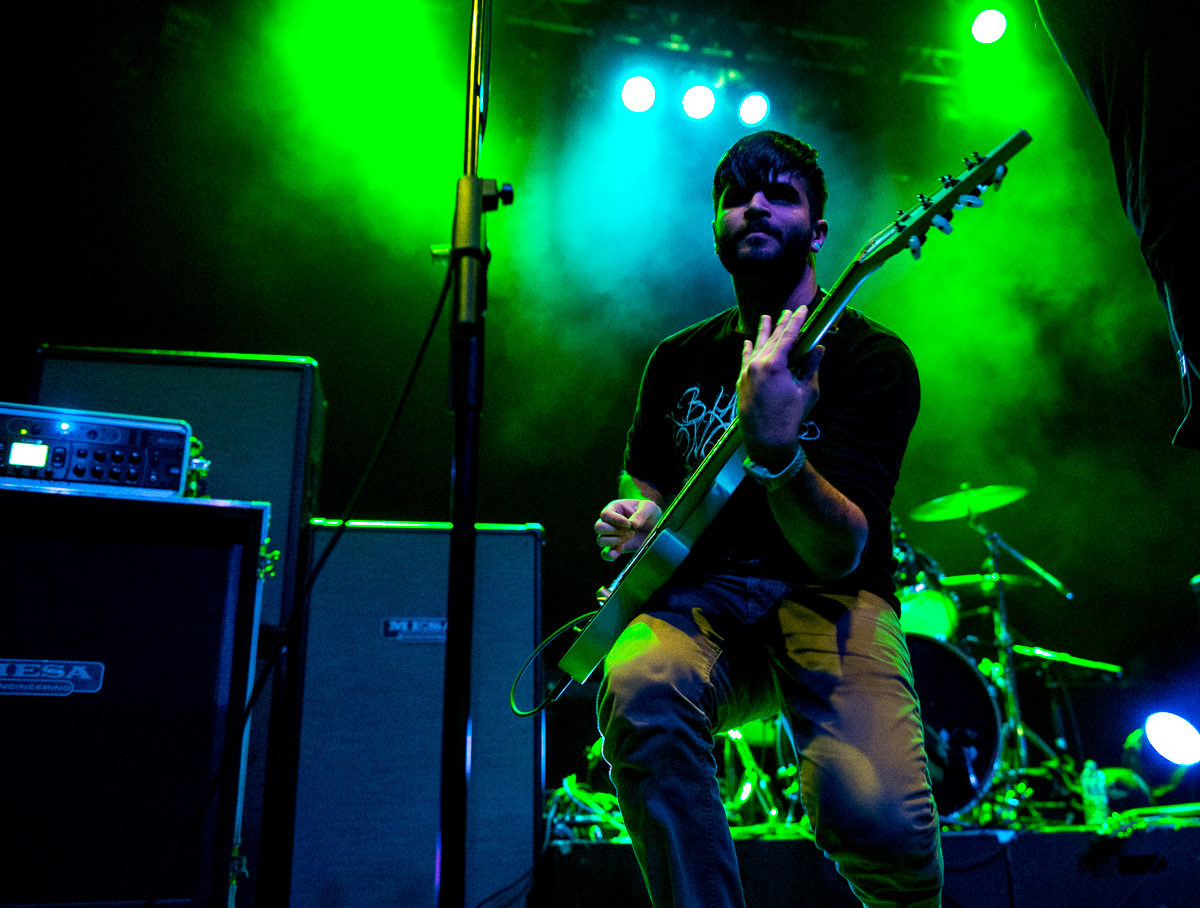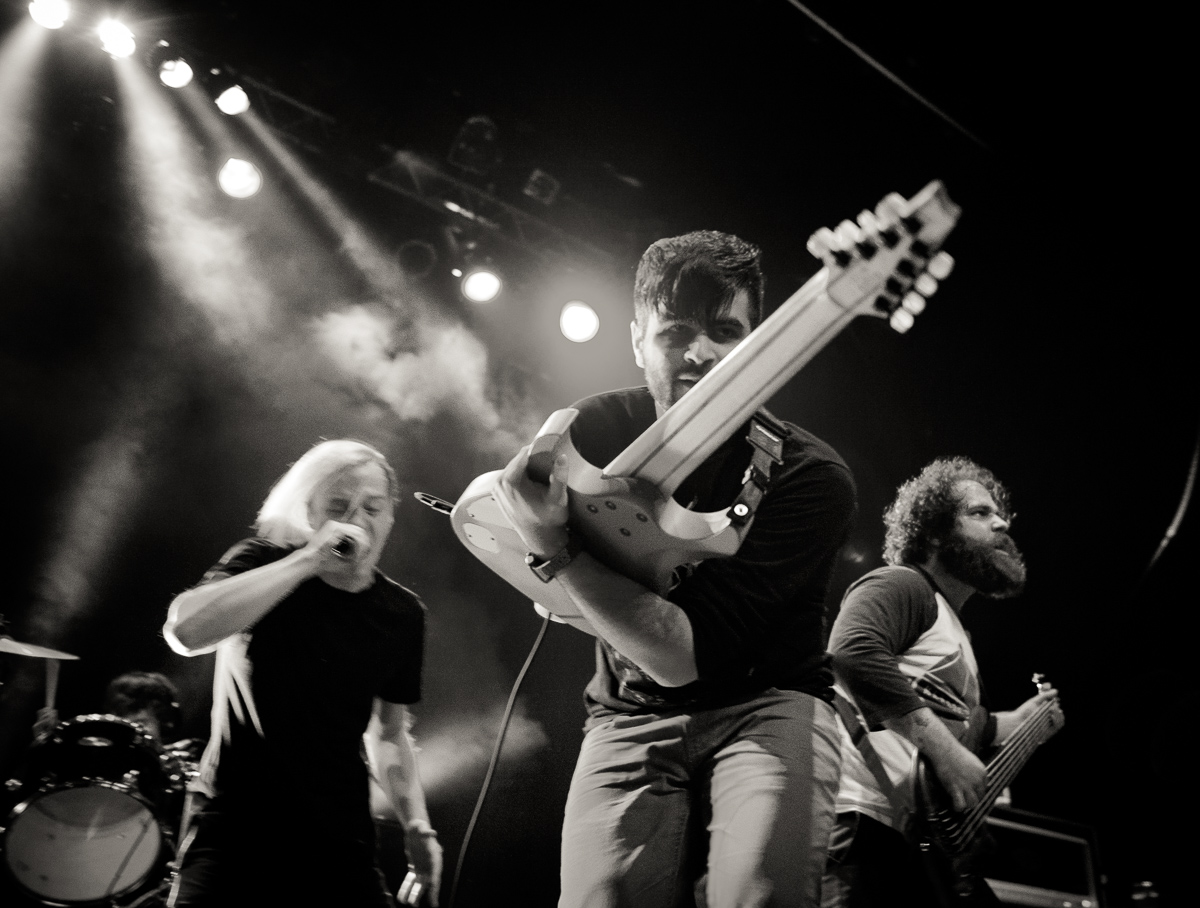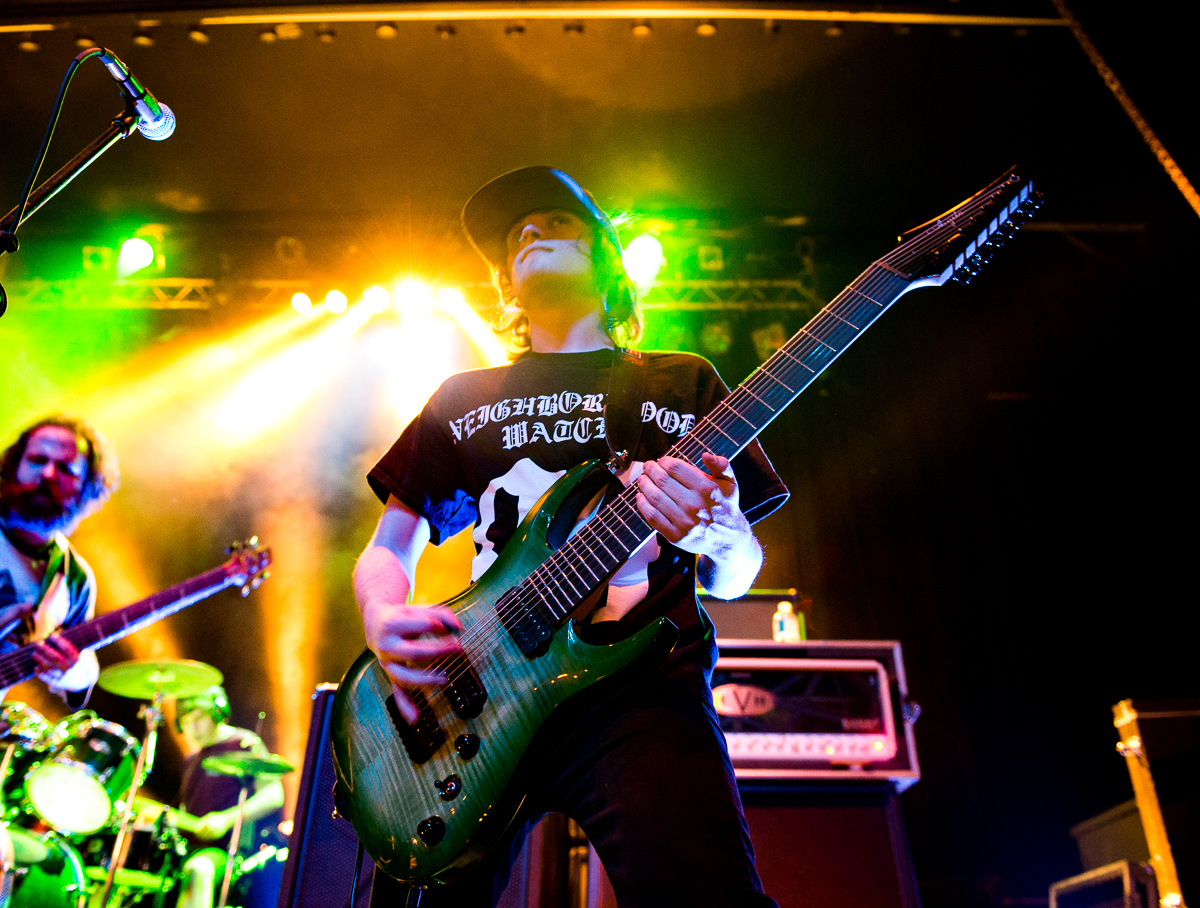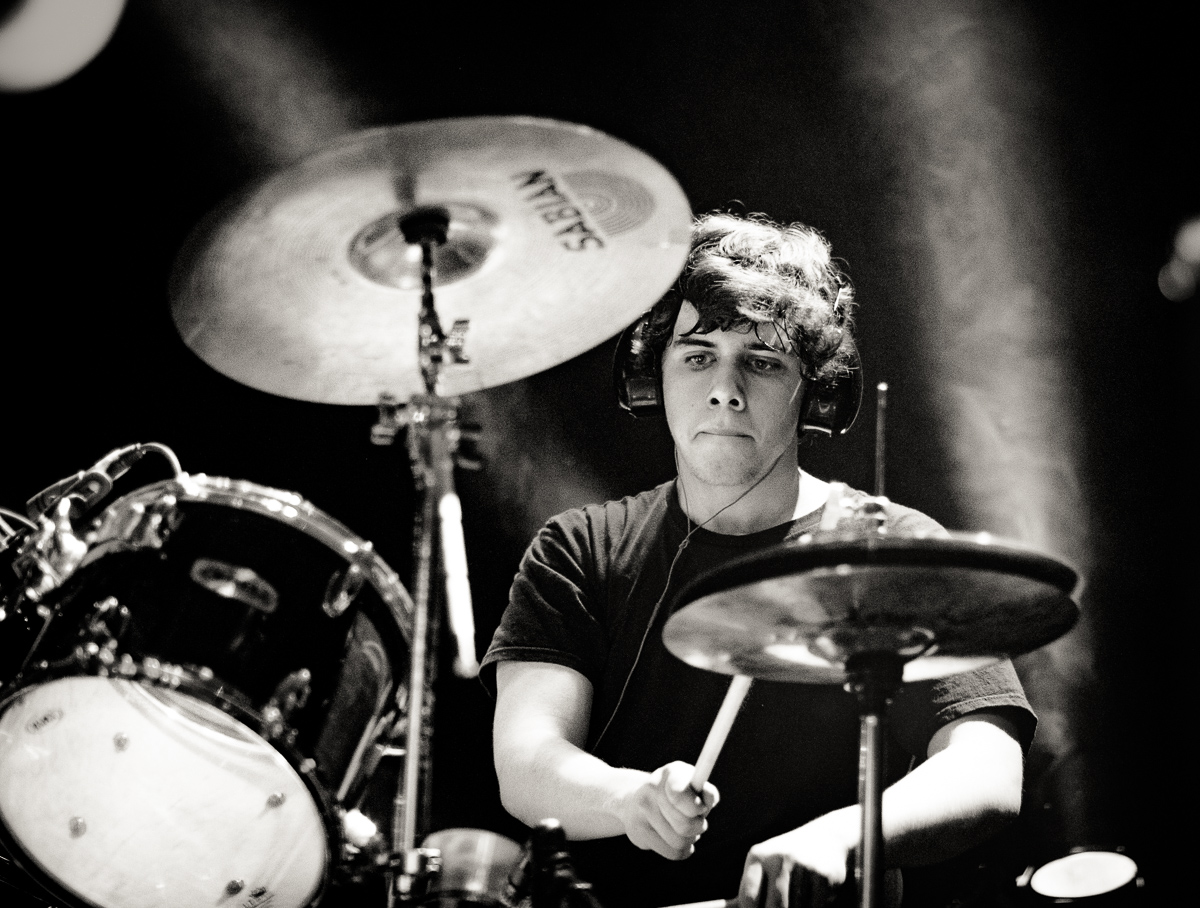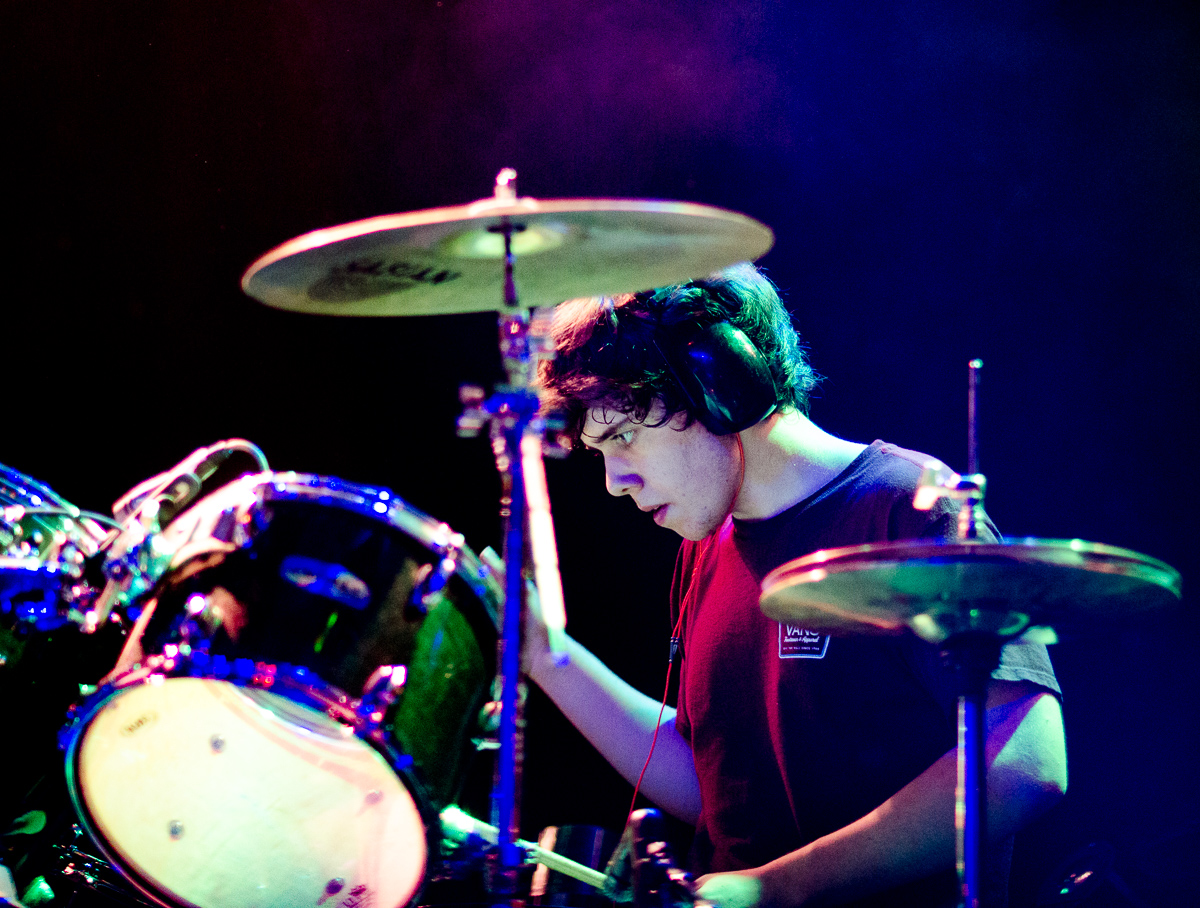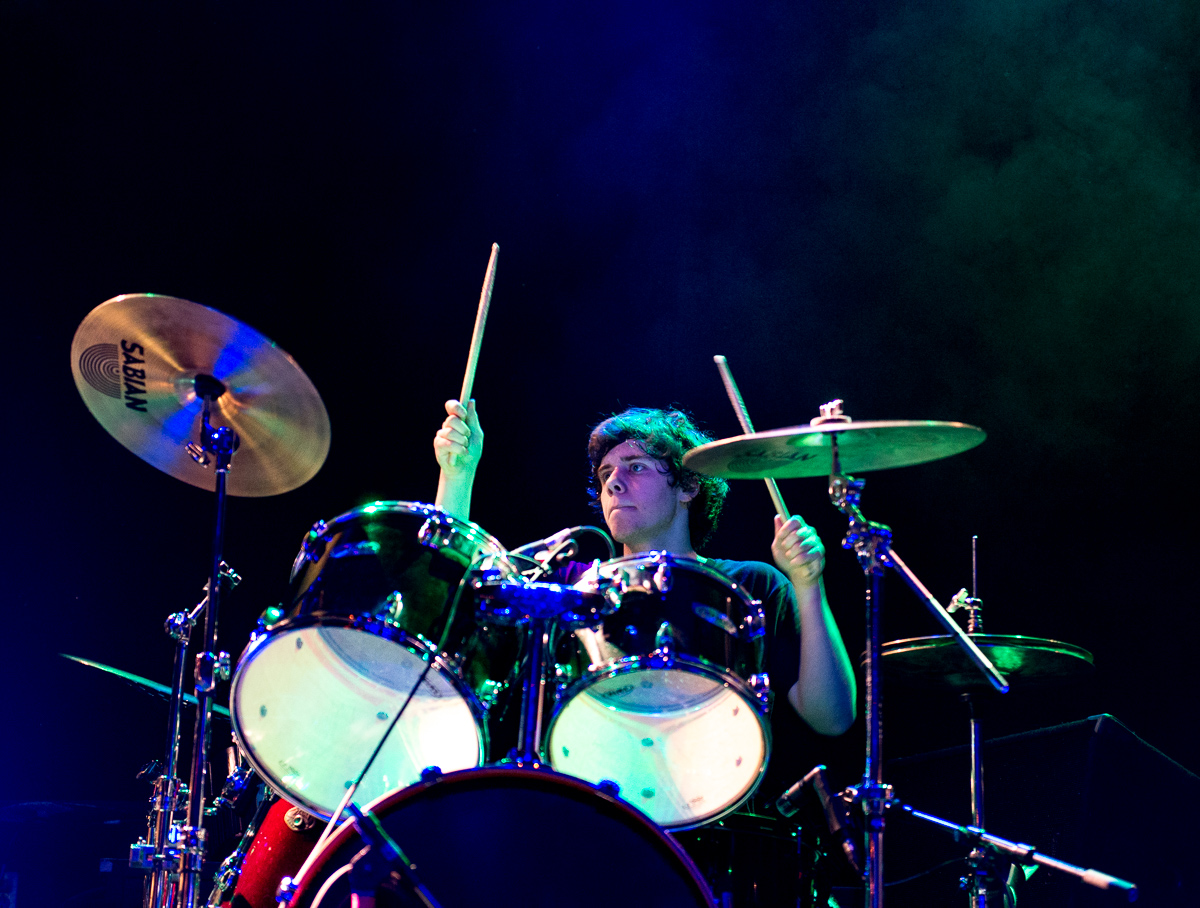 3rd on the docket was Invent, Animate, hailing from Port Neches, Texas. A relatively new metalcore act, forming in 2012, I feel they have a lot of room to mature and grow as myself, the other photographers and maybe half the crowd wasn't really feeling it. It's difficult being a new band on the scene, especially with your first date in a city when you don't know what kind of energy they're going to bring - which goes back to the beginning of this article, metalcore acts are so hit or miss with the fans of the genre in this city. Hopefully the rest of the tour has been a bit more kind to them than this date was.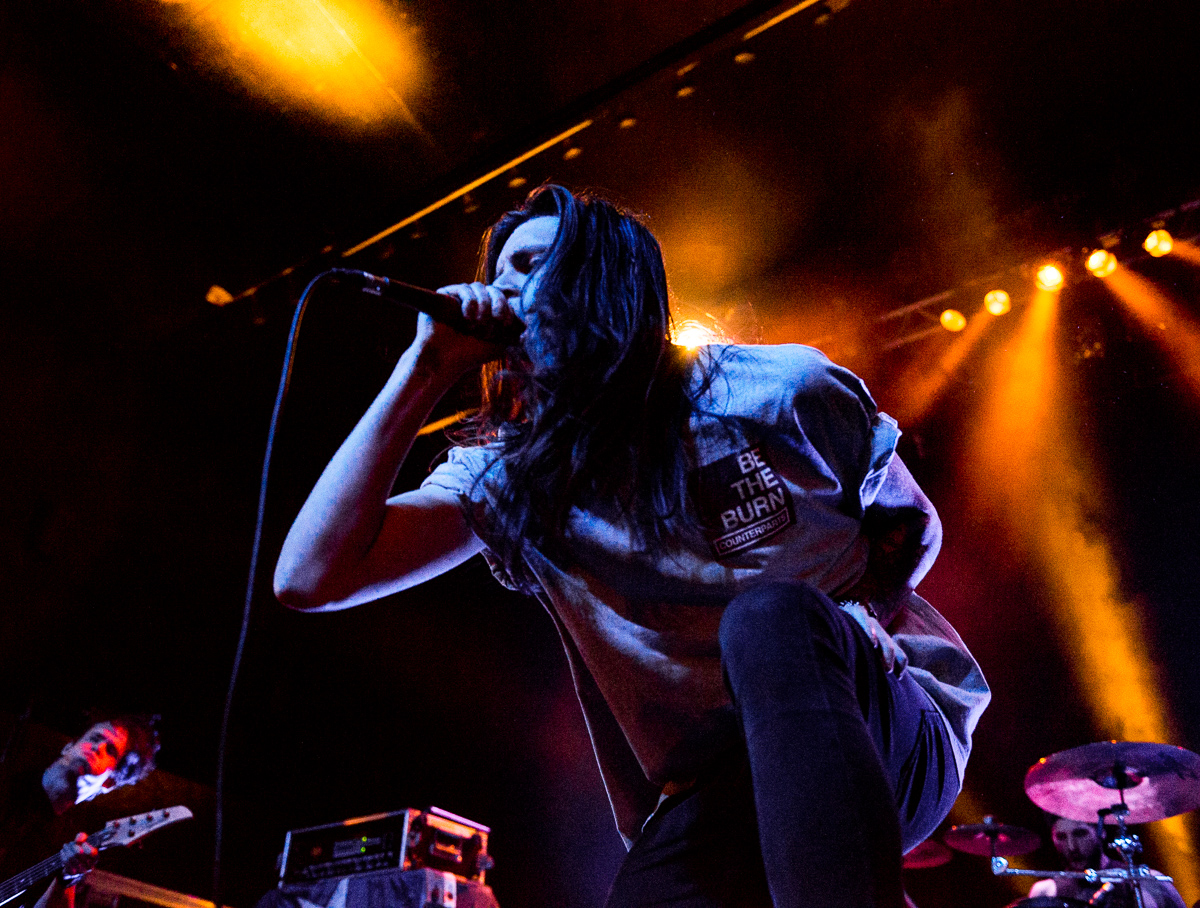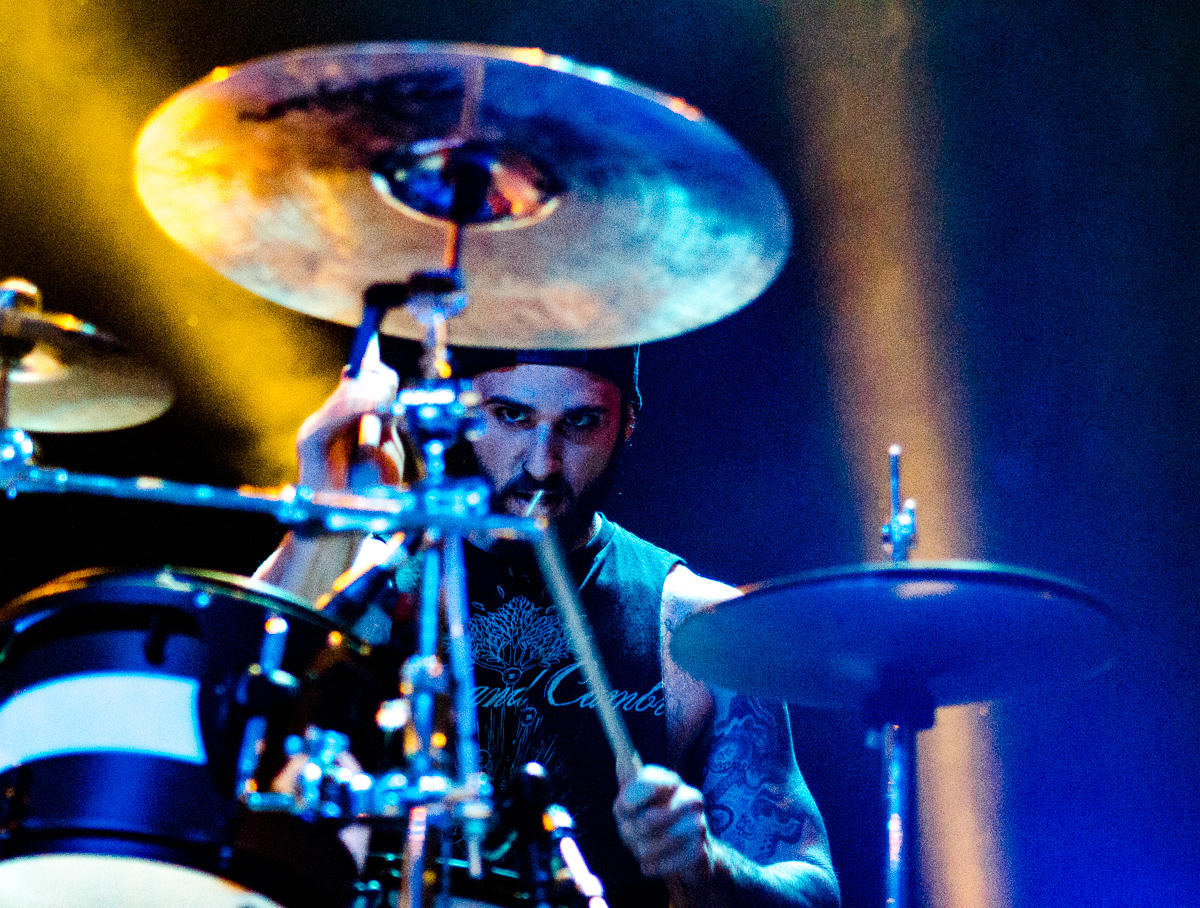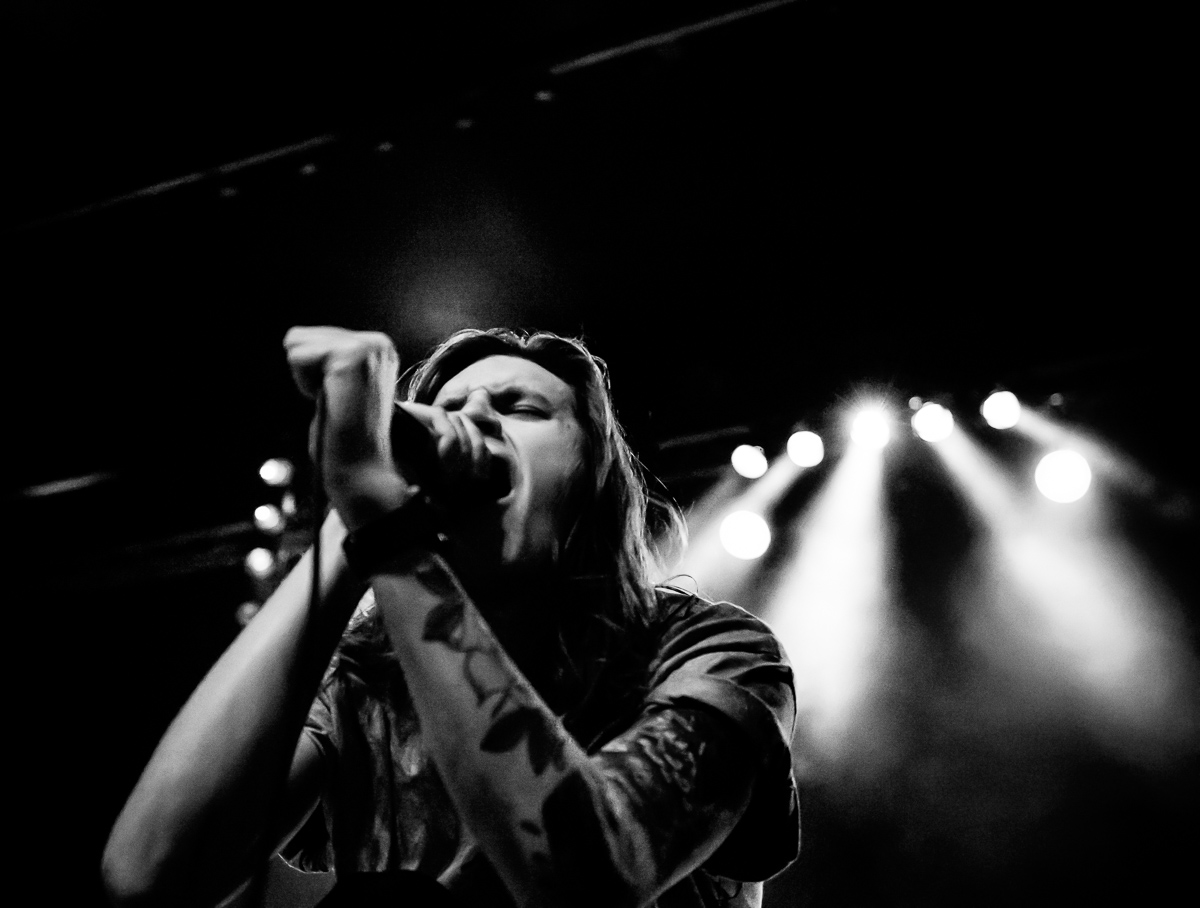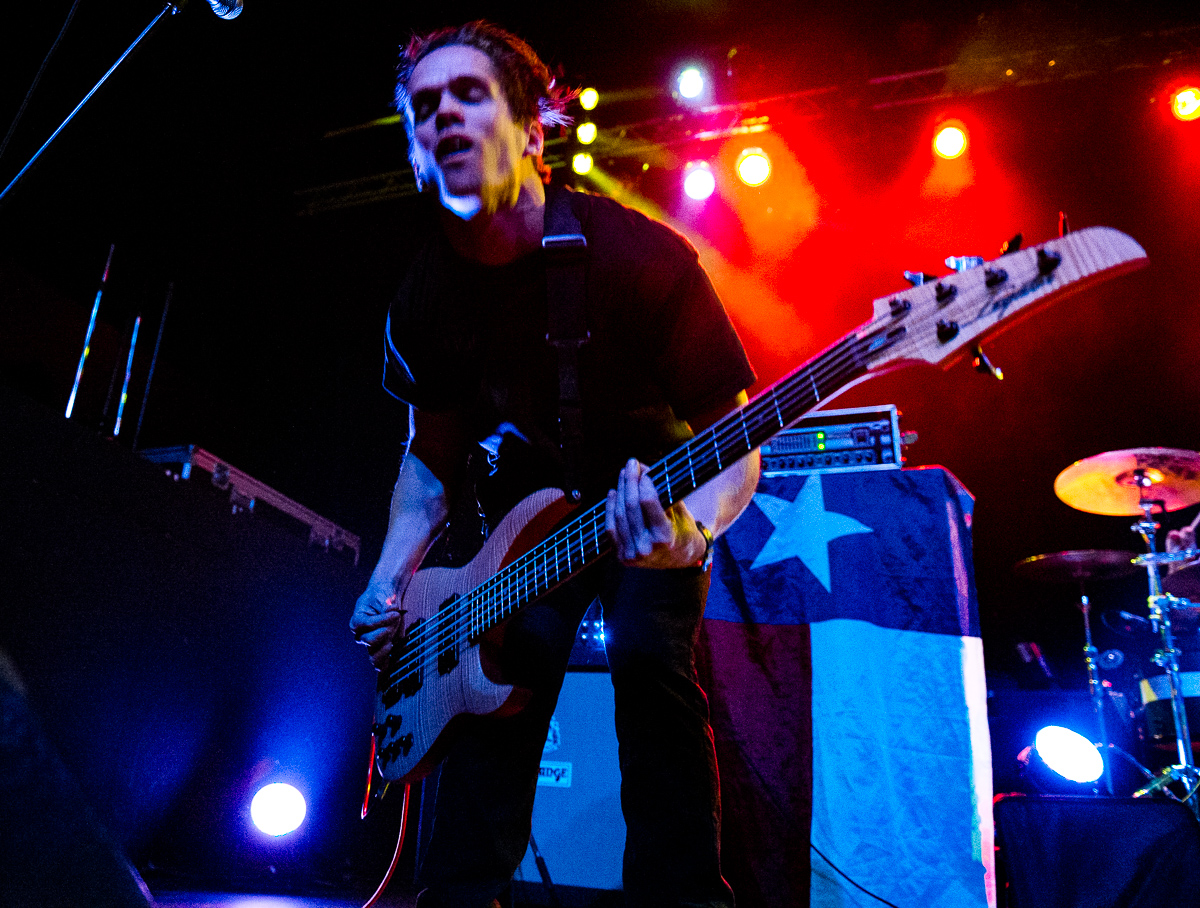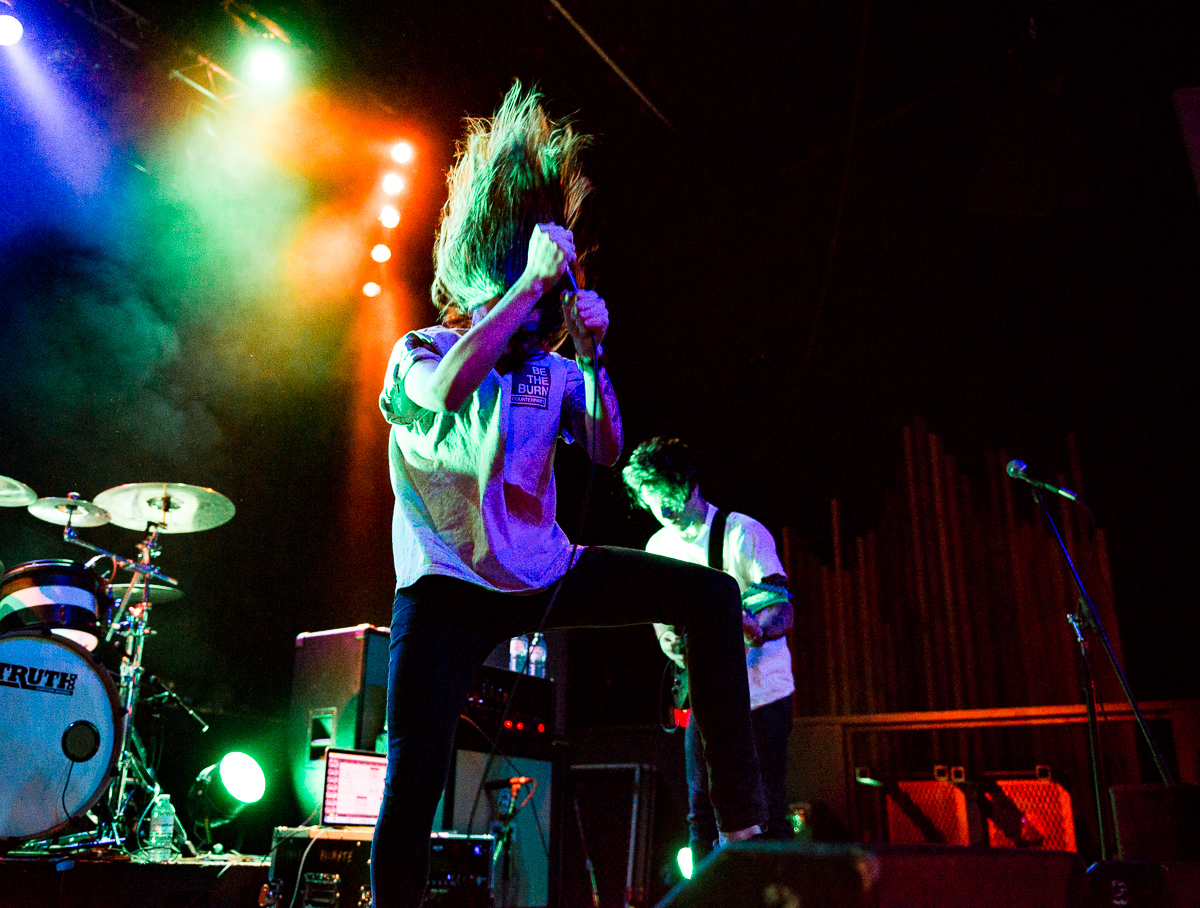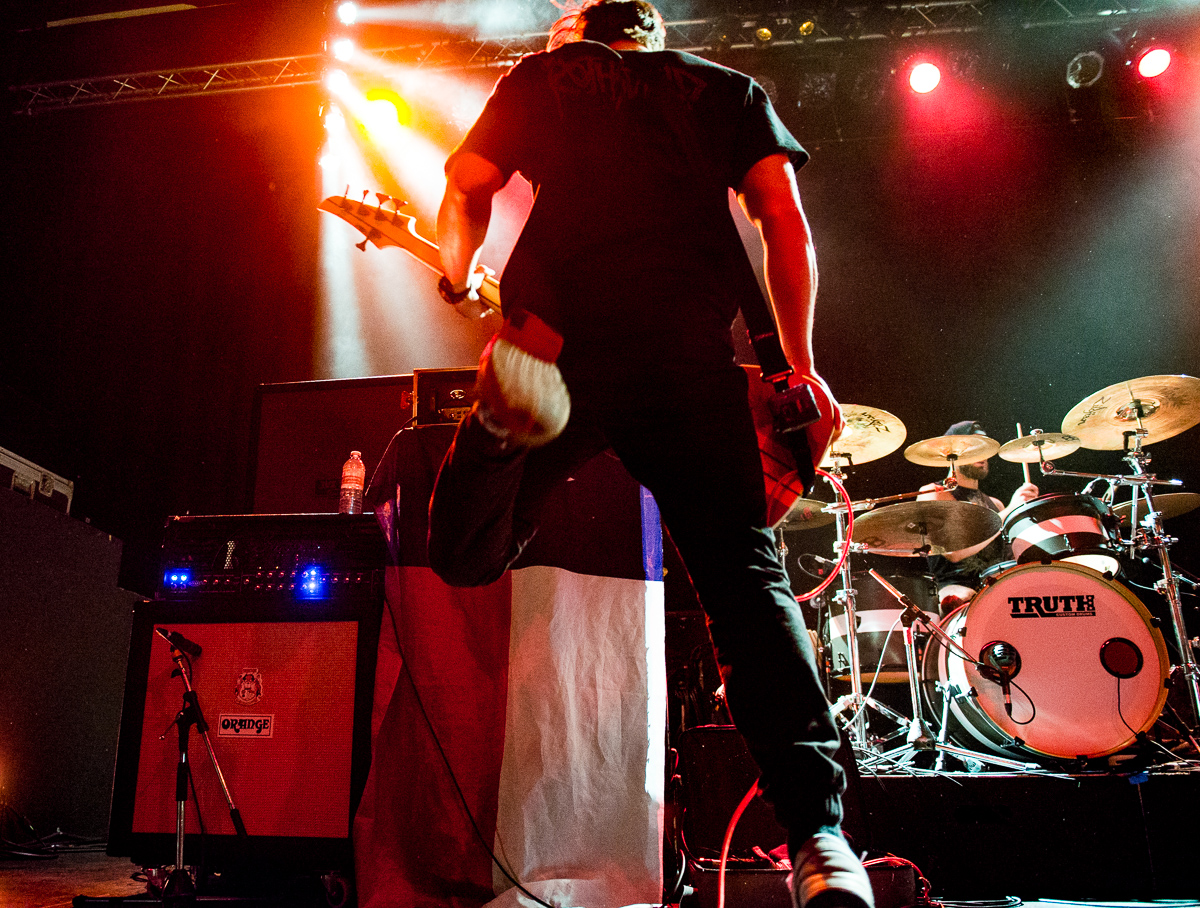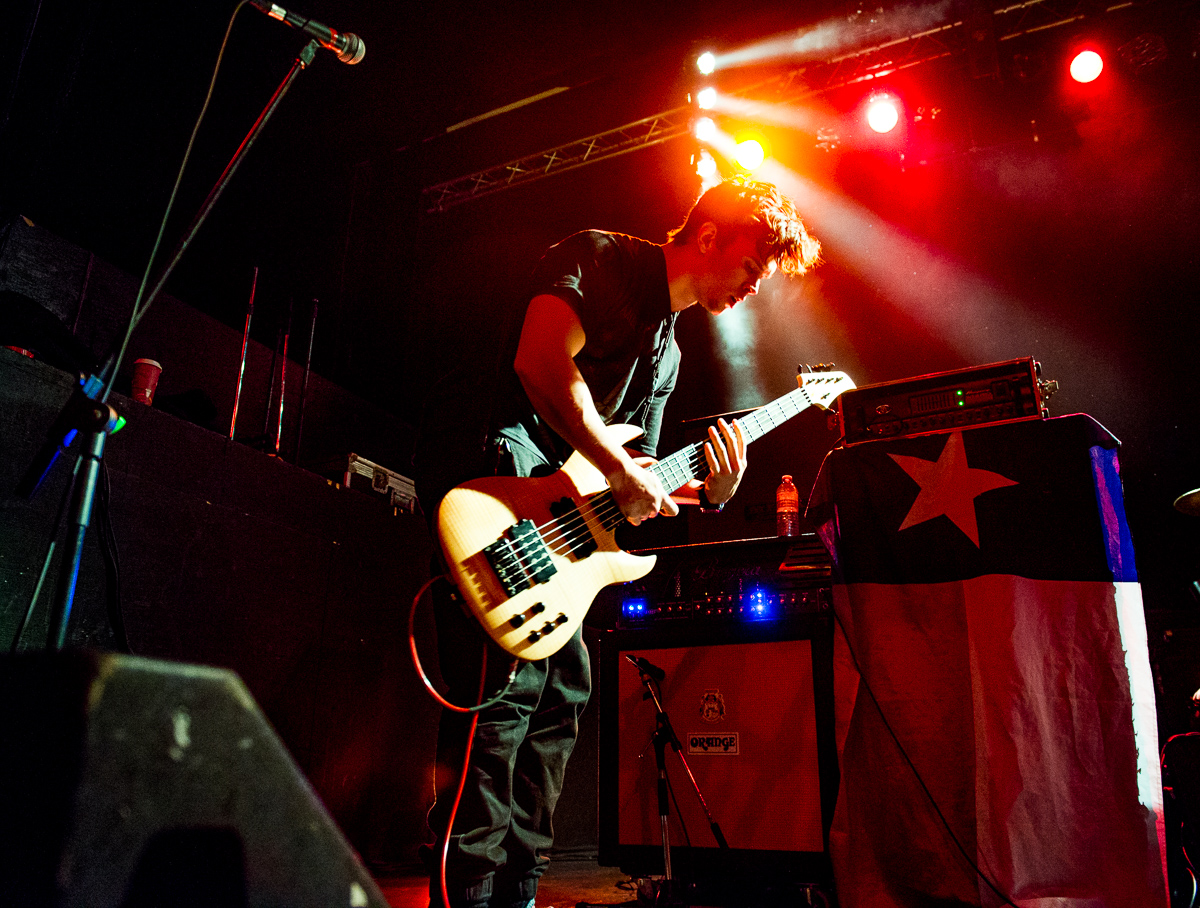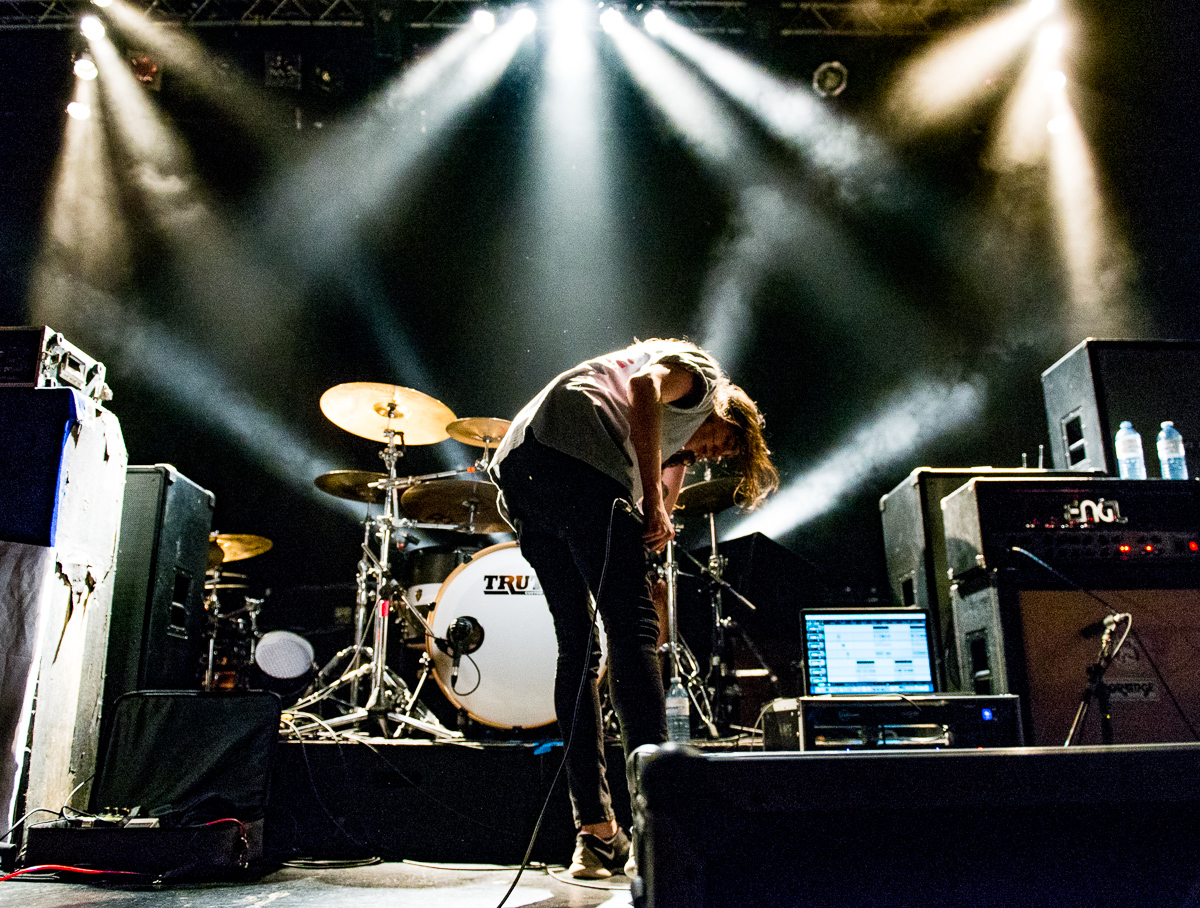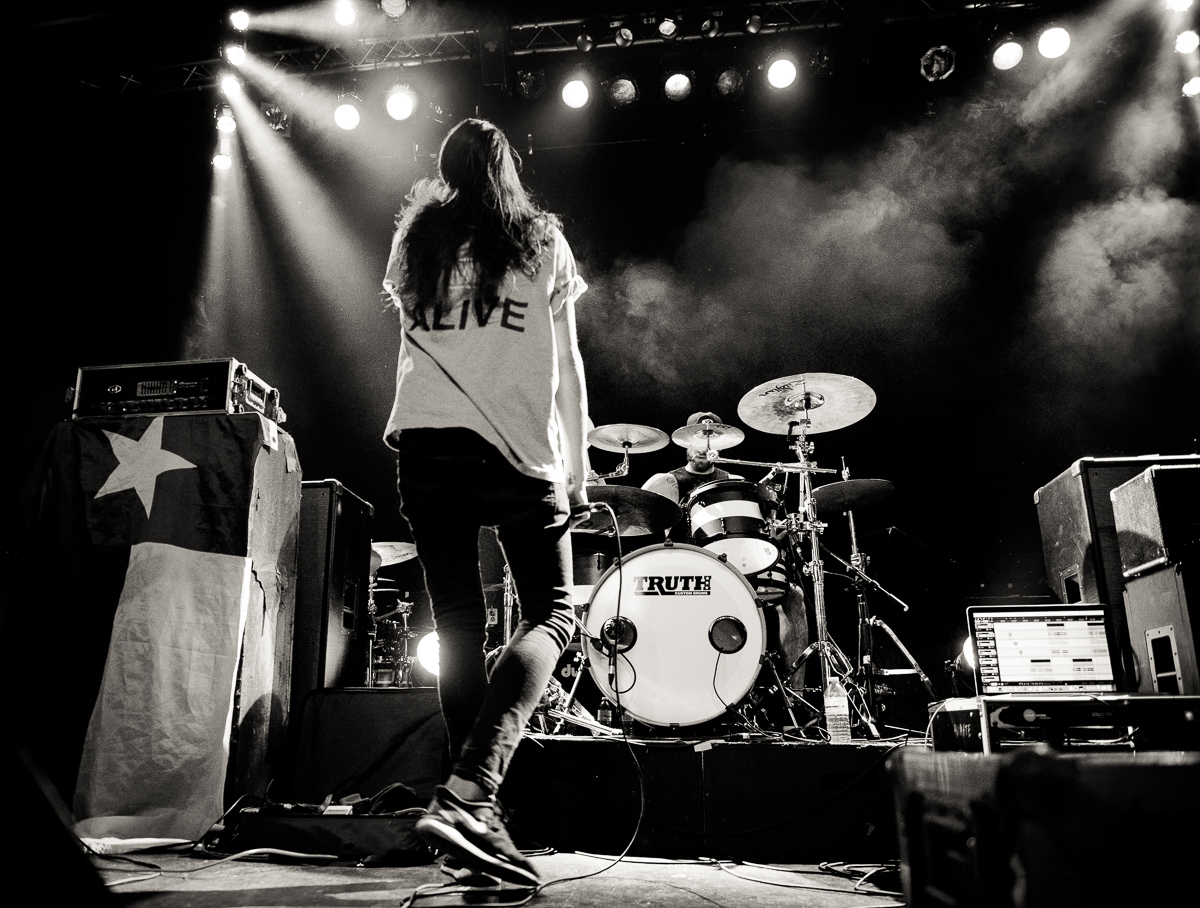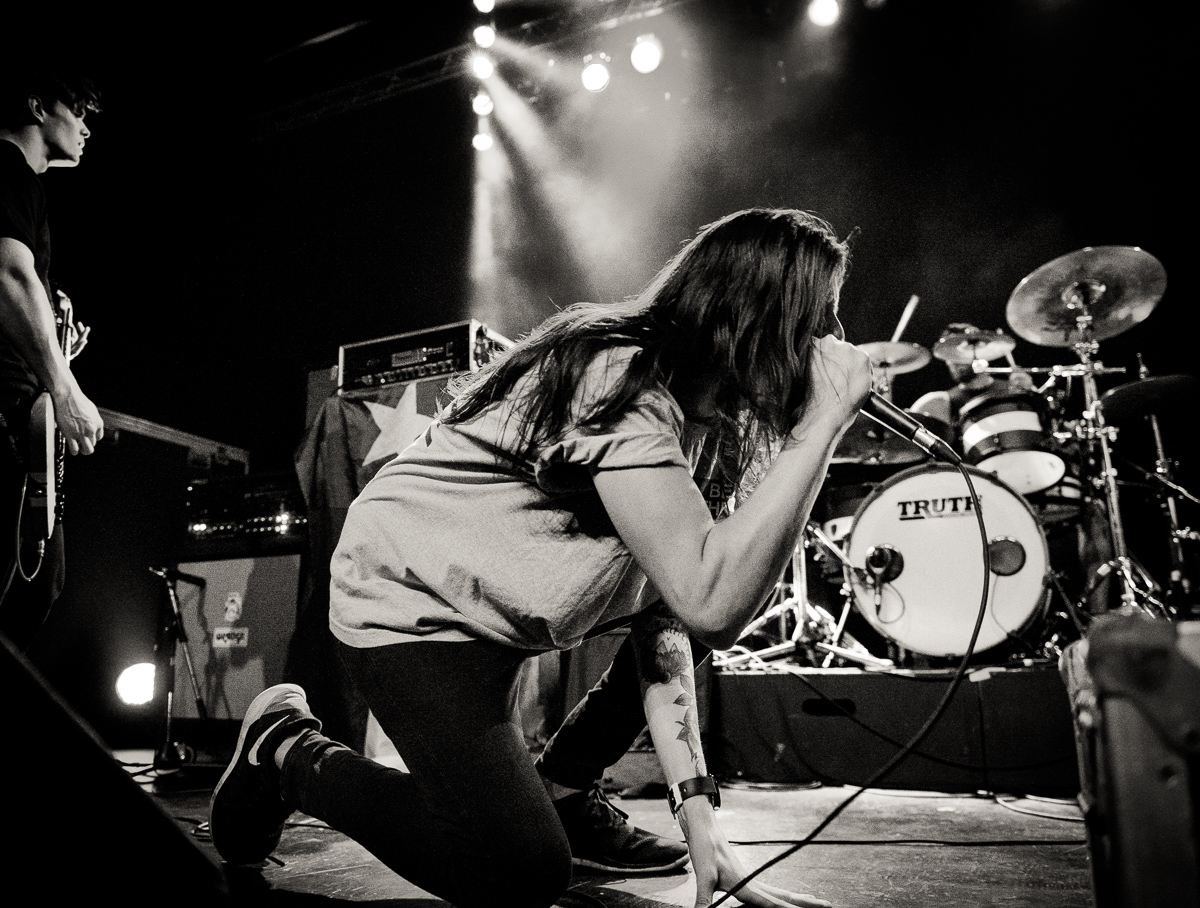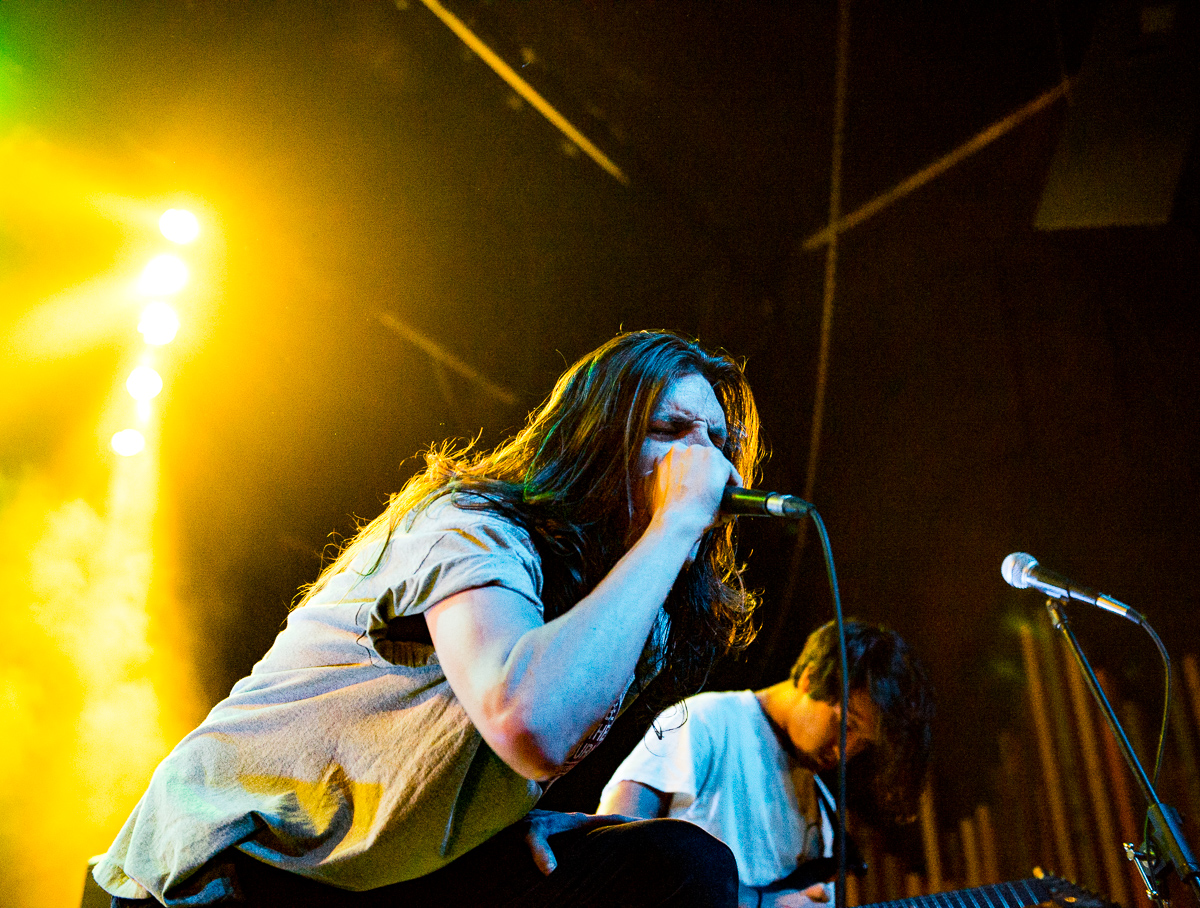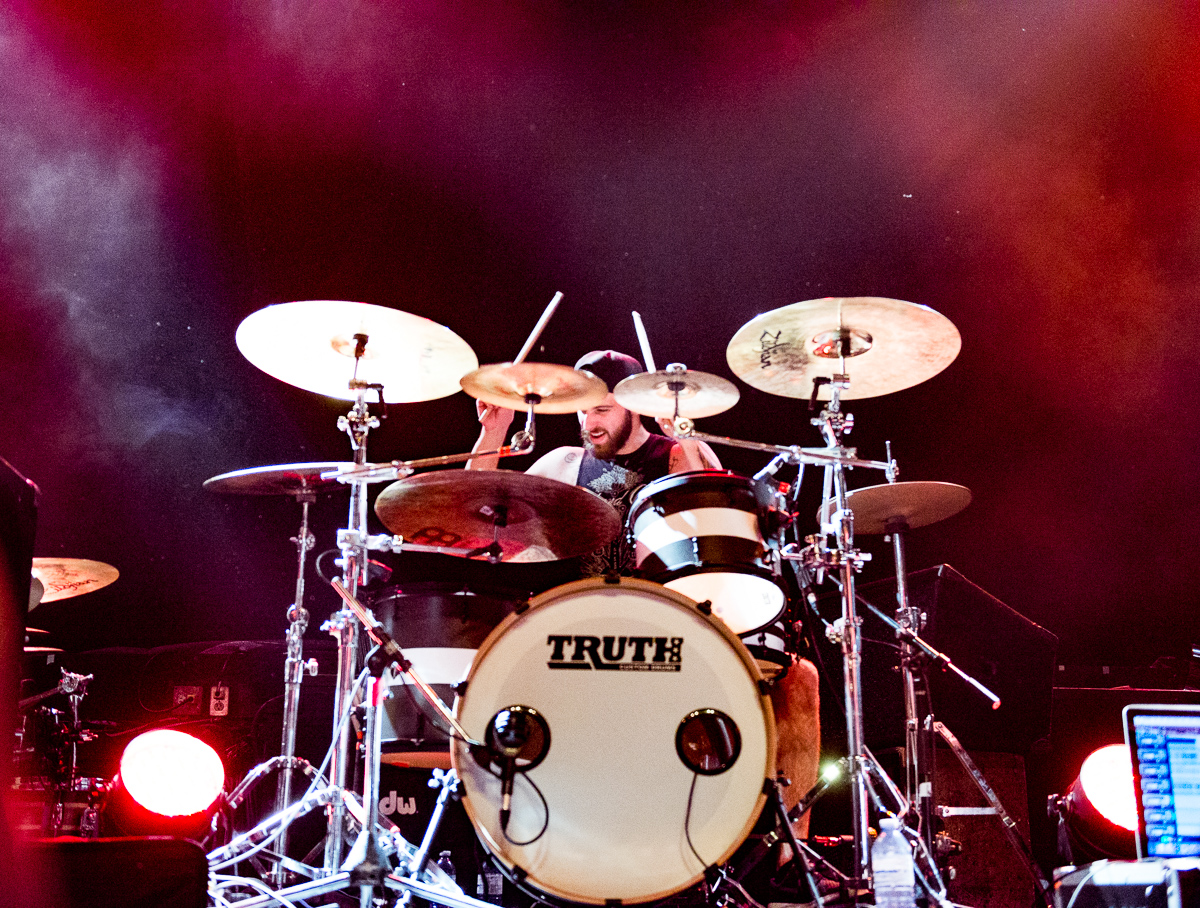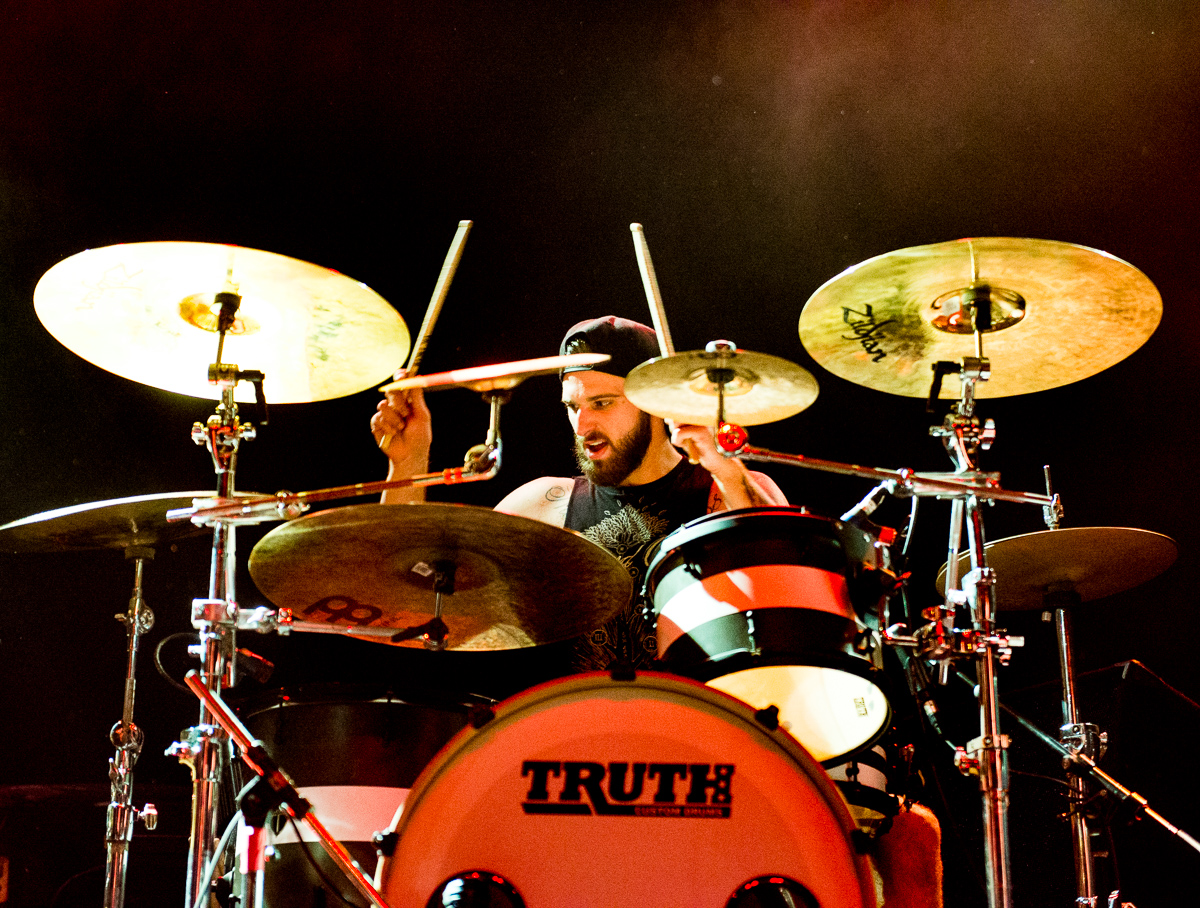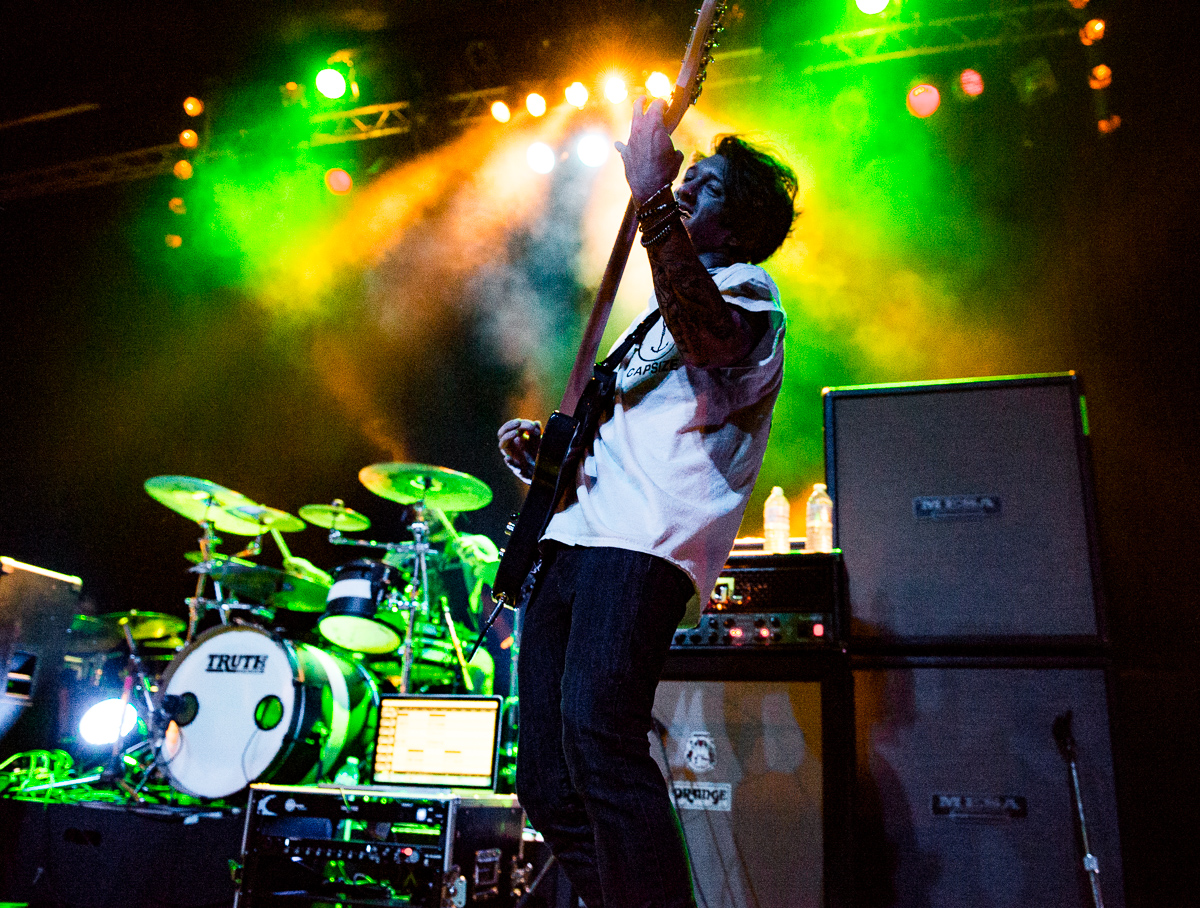 To the Wind has been making some more appearances in Vancouver, and I'm seeing their name a lot more as of late - probably due to the close proximity of them being located in Seattle. It was definitely nice and relieving to get a different kind of vibe in the venue with the metal-influenced hardcore genre that they have going on. The last time they opened for Wovenwar and Unearth, they had a lot of fun jumping and spinning around and they kept the audience's energy high.
Reflections is the heaviest thing I've seen in while. 7-string guitars downtuned to drop F with inspirations drawing from After the Burial to Pantera to The Tony Danza Dropdance Extravaganza - pushing them away from the generic sound that has plagued modern metalcore. You can hear influences of djent, deathcore and progressive elements in their sound. Despite virtually no crowd interaction, probably due to everyone's faces being melted off by their thick wall of sound, everyone was mesmerized and constantly in a statis of headbanging. These guys have something going for them and I await their newer releases as the Minnesota band evolve.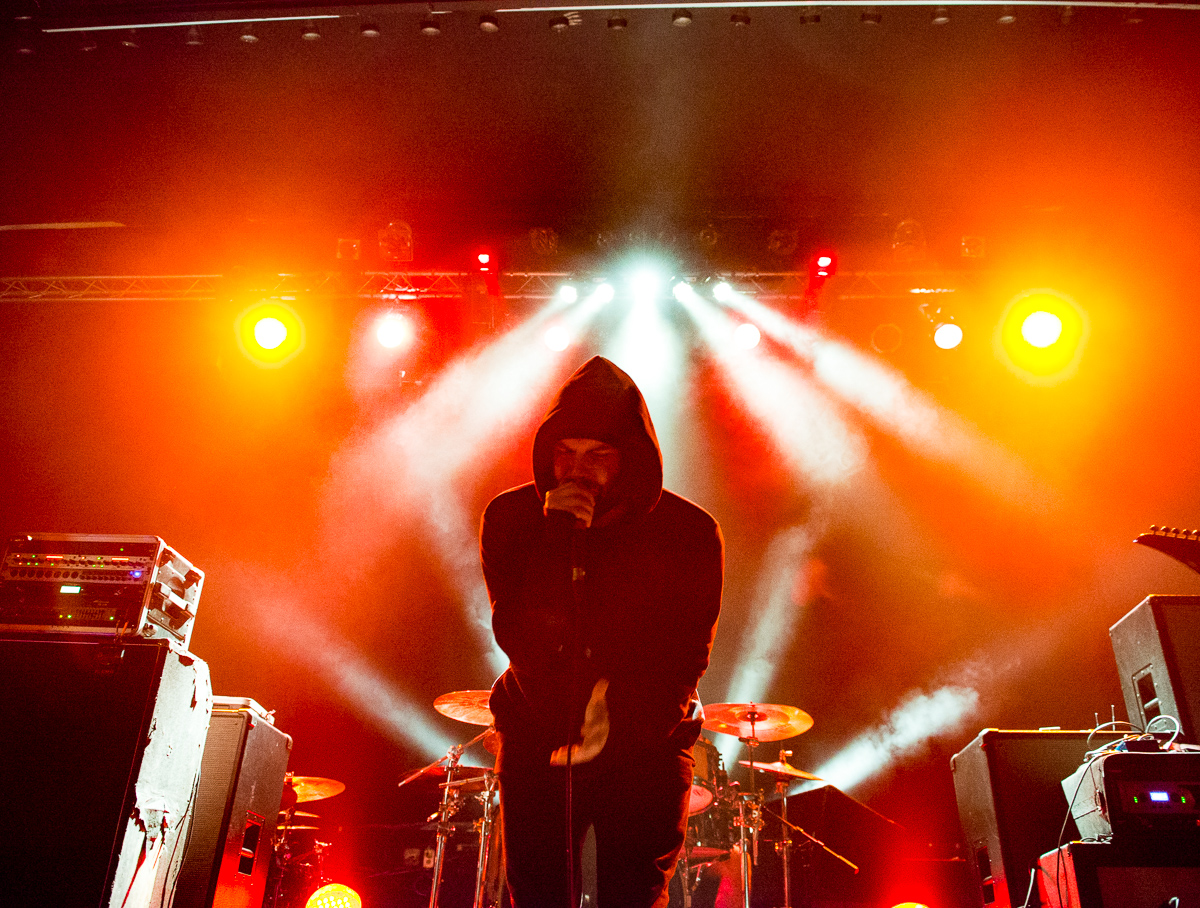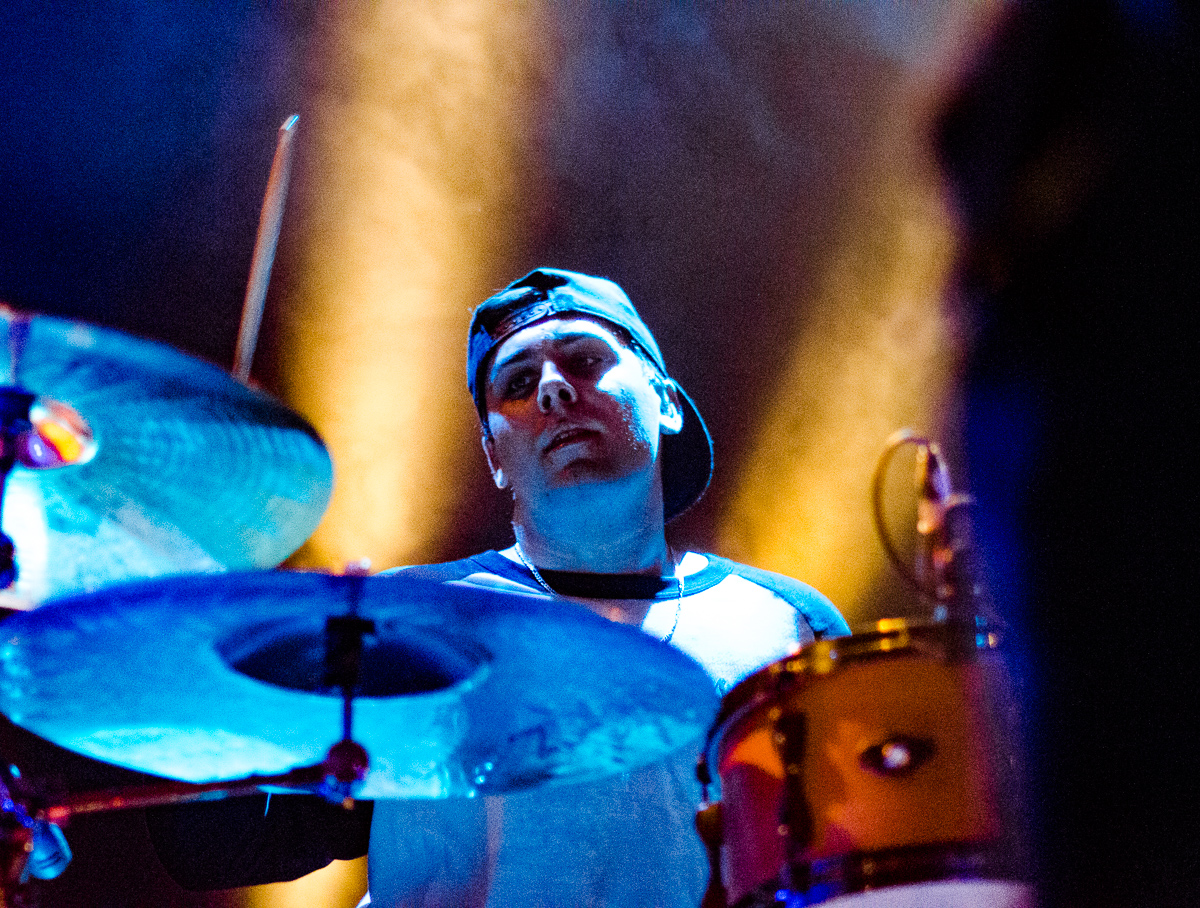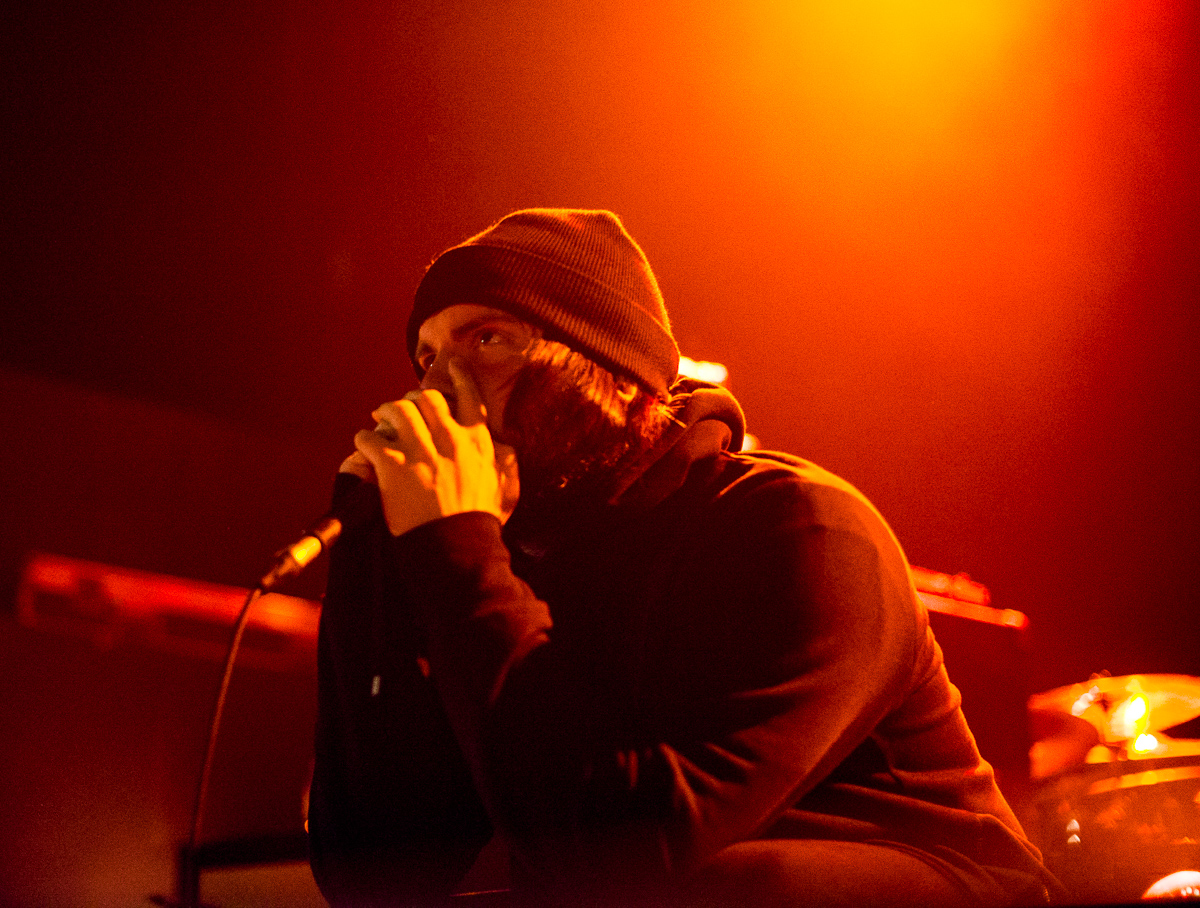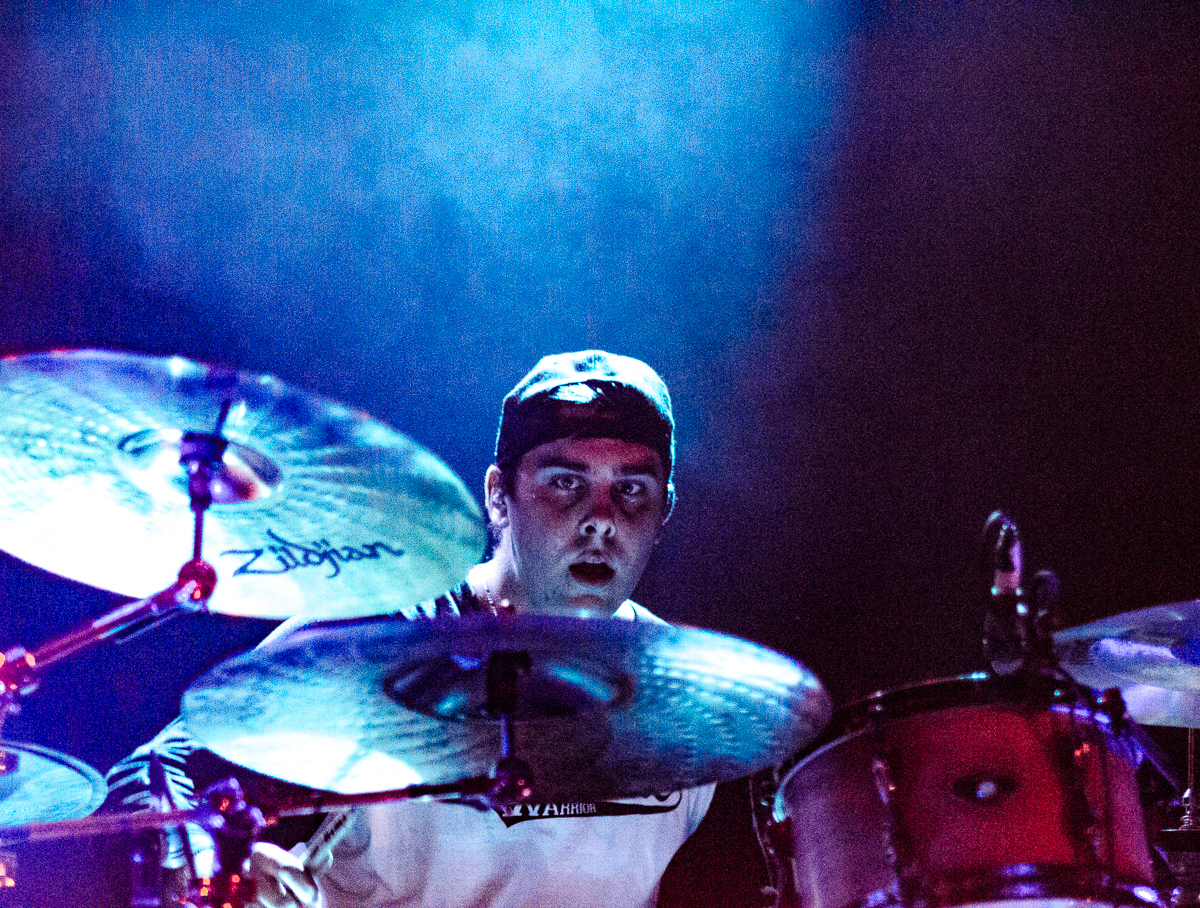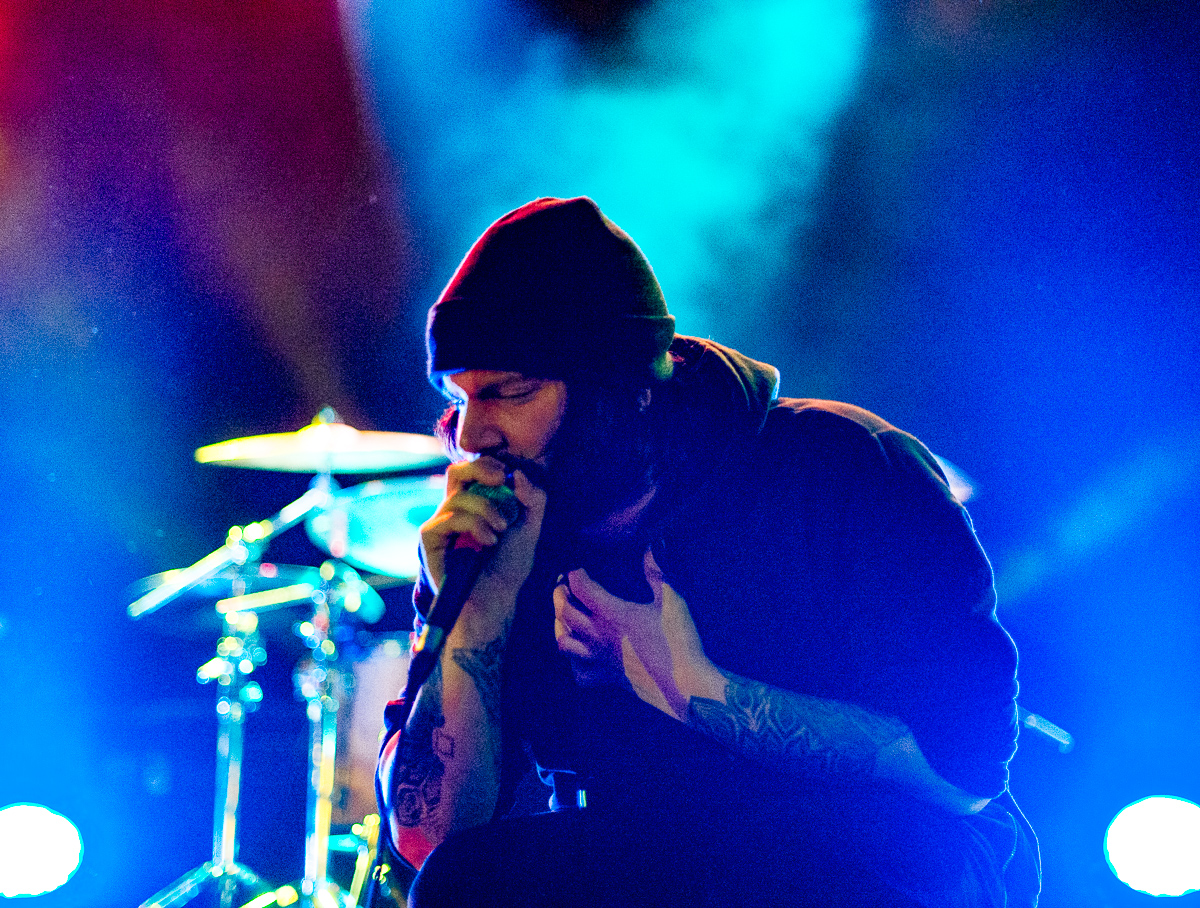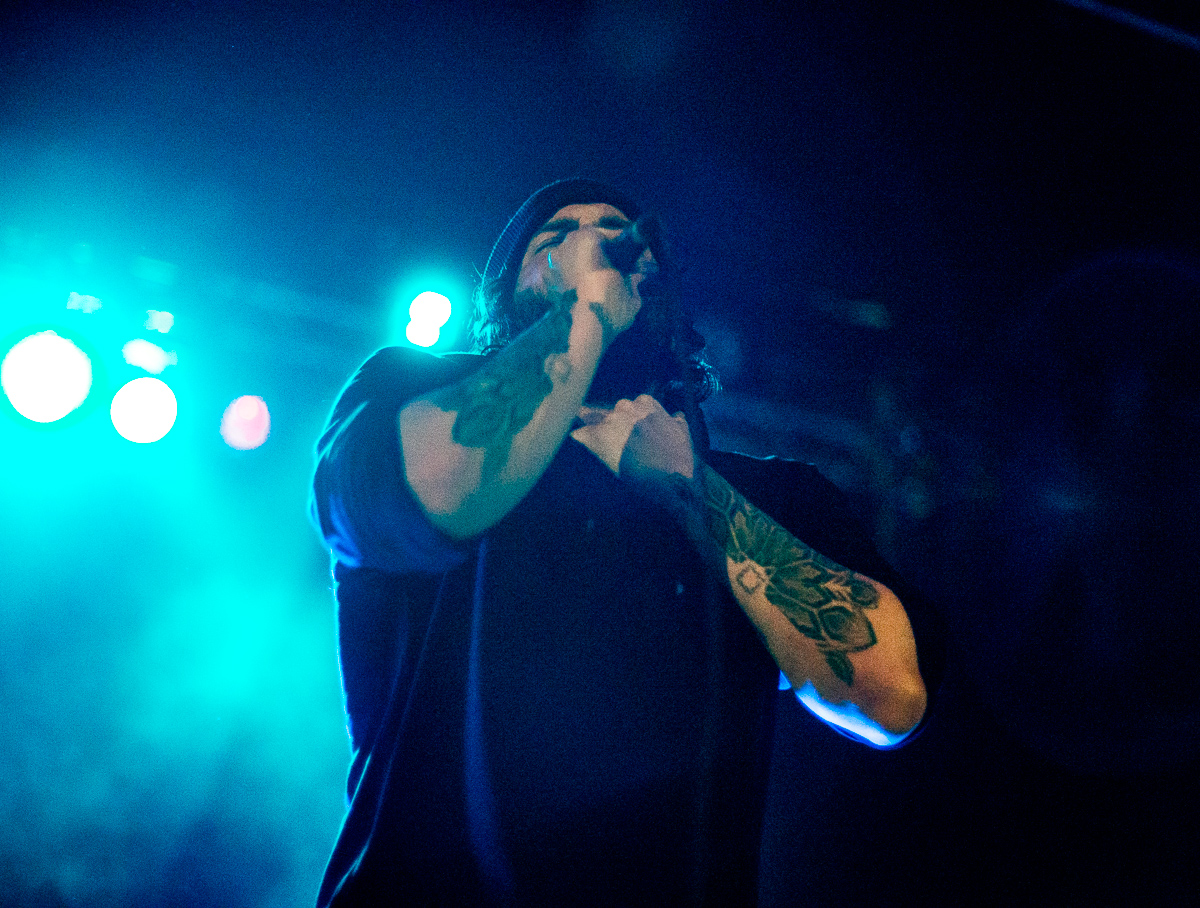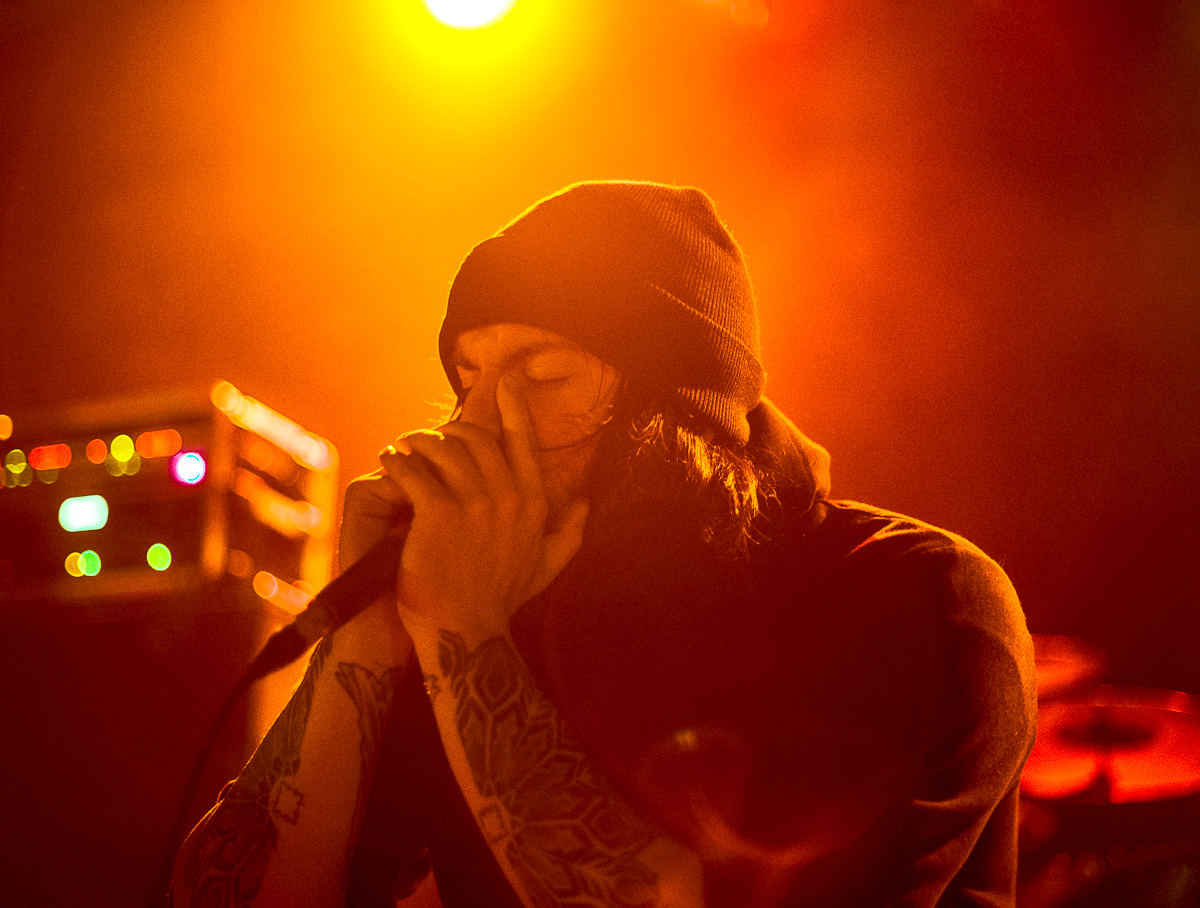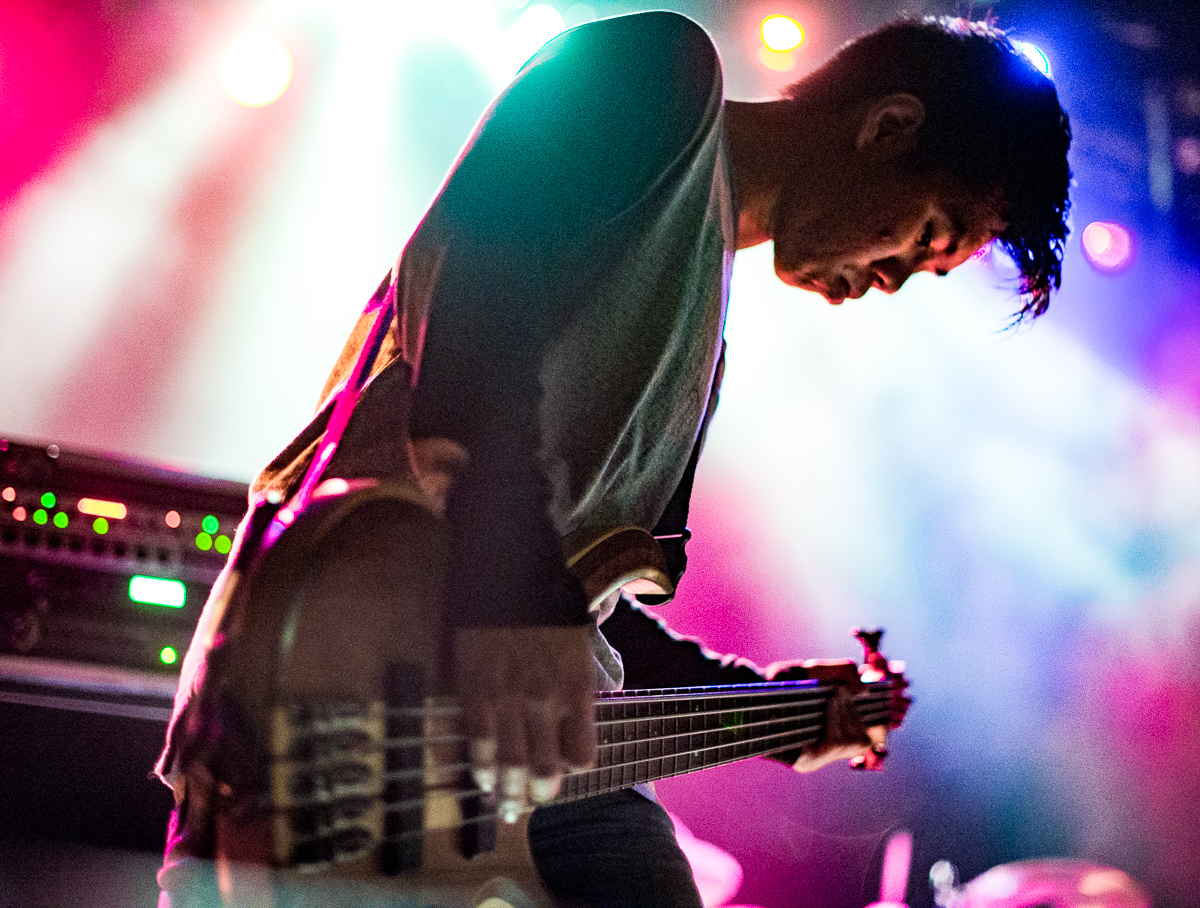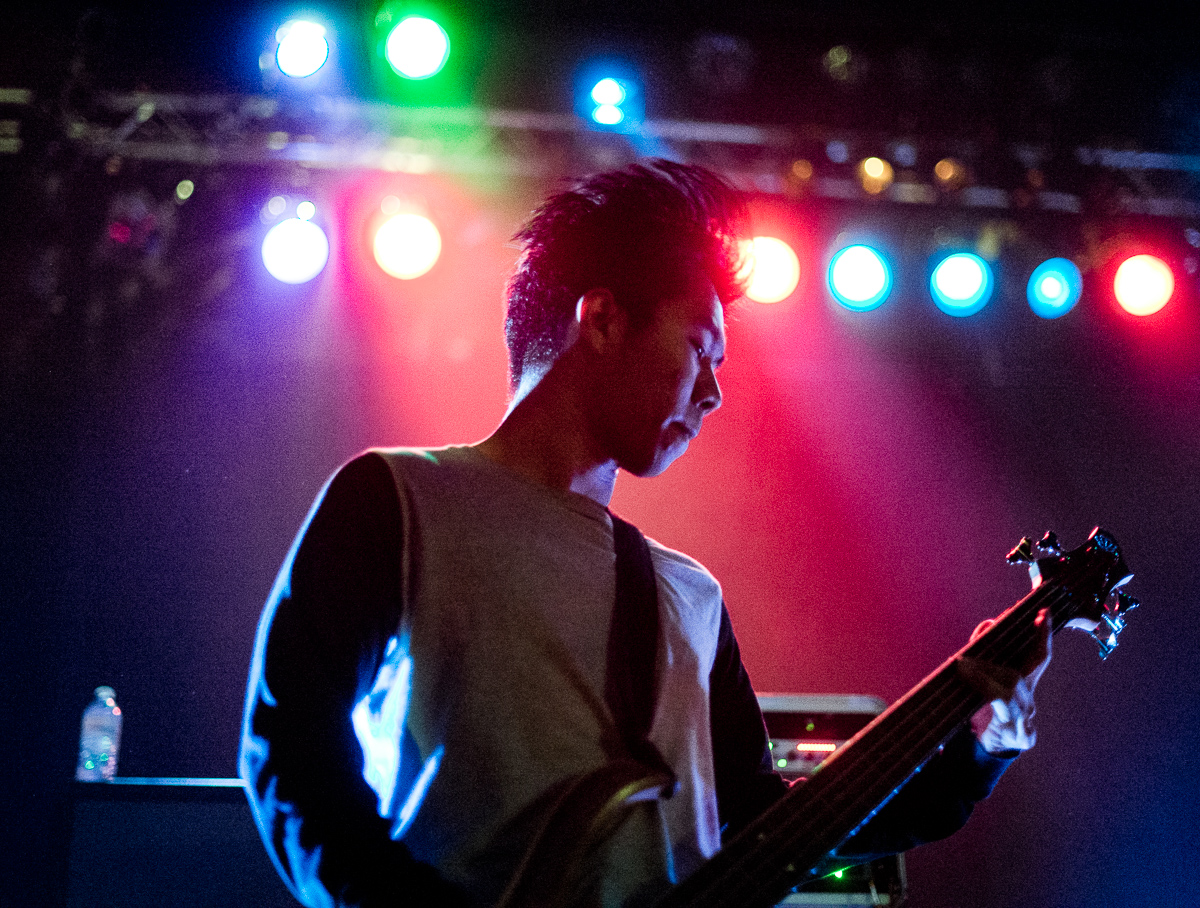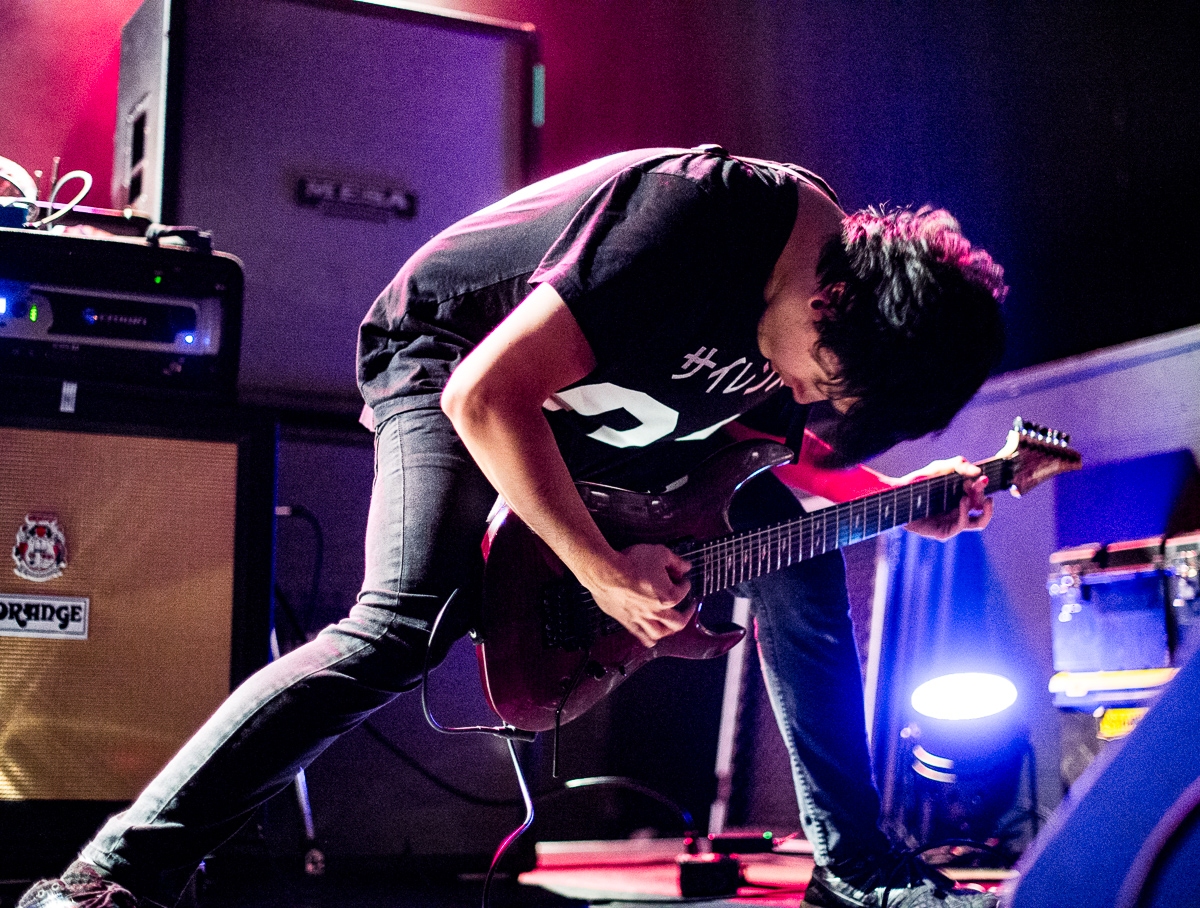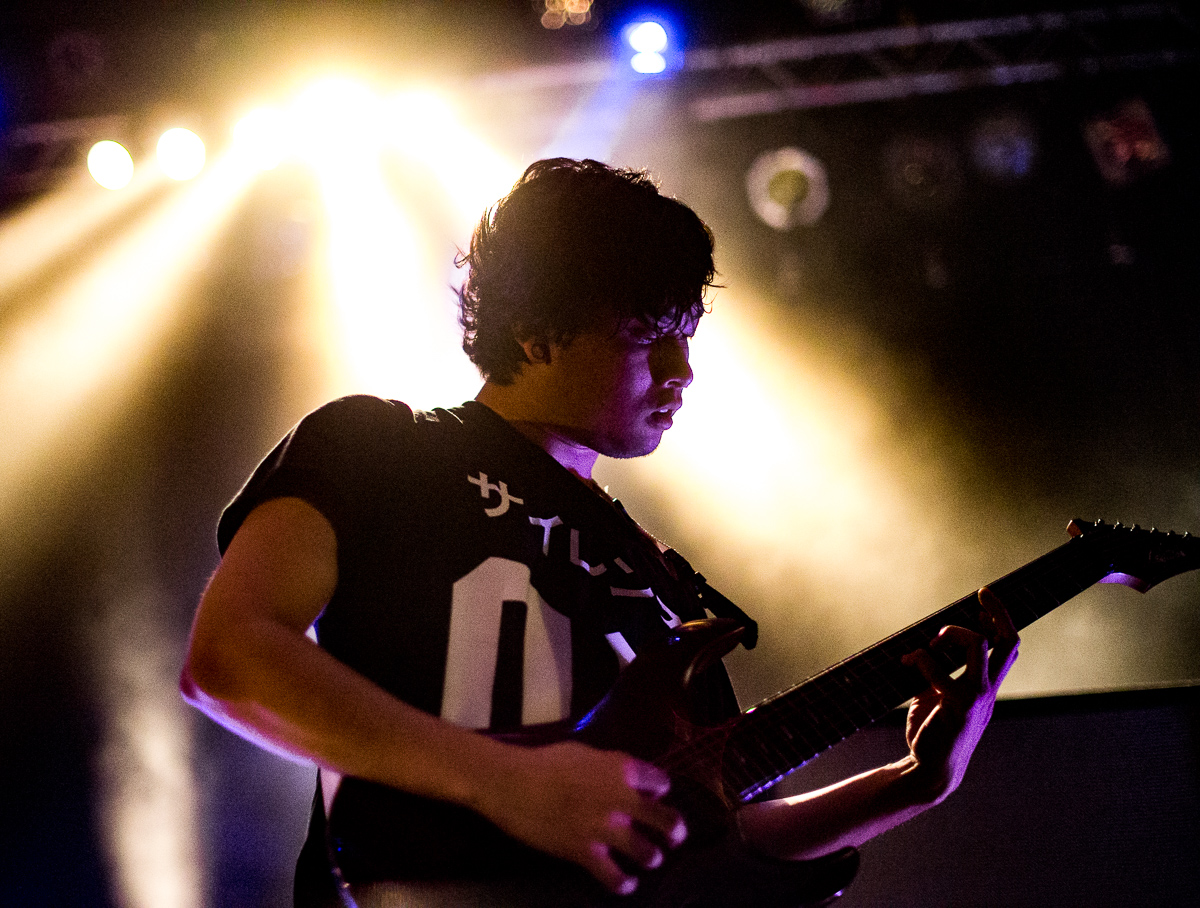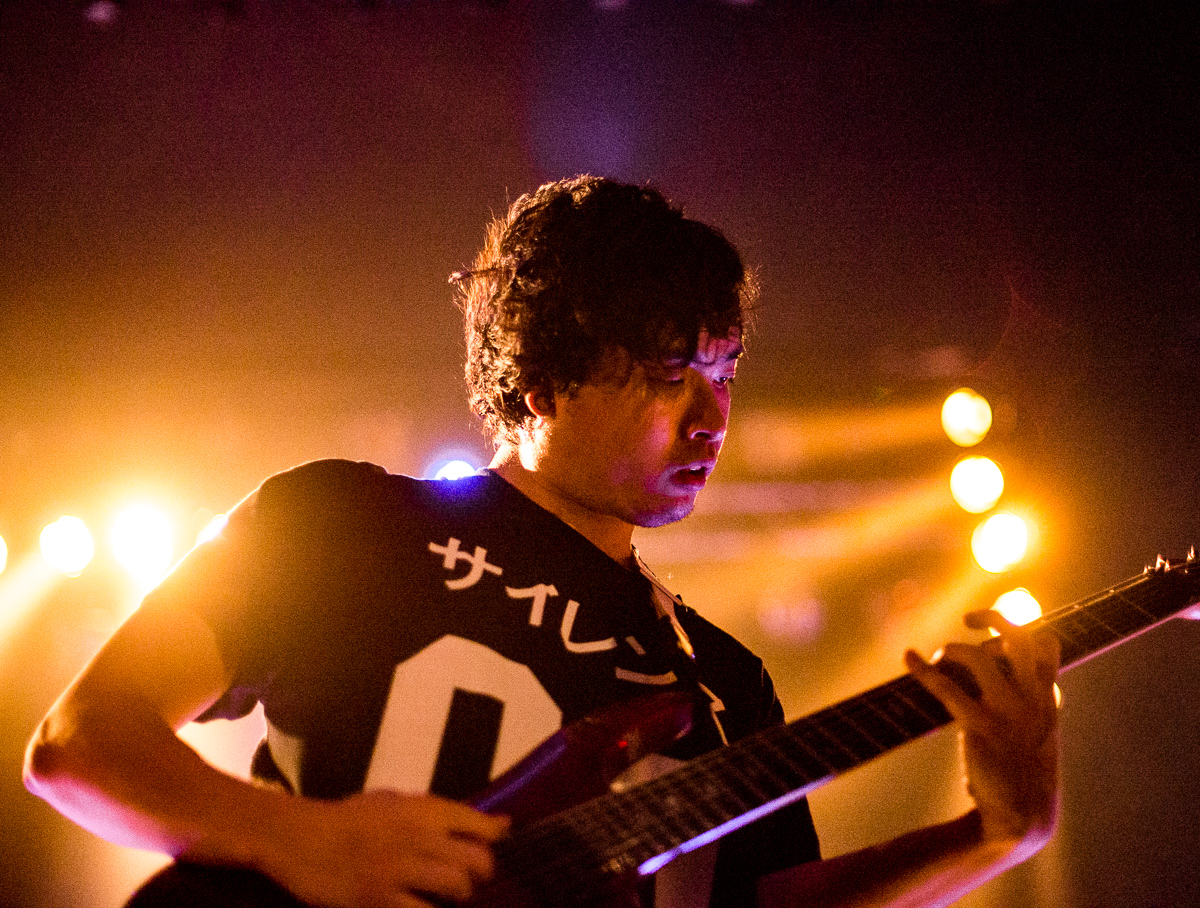 And finally, headliners Texas In July took the stage and absolutely slayed it. The band, forming in 2007 while in high school decided to end the life of the band to pursue other musical endeavors. I would have guessed the morale would have been super low with the poor attendance that night, but TIJ didn't disappoint. If anything, they got some fans screaming into the mic, cracked jokes with the crowd and absolutely wrecked with their setlist which was riddled with fan favourites. An explosive show, particularly coming from vocalist JT, I'm sad that they chose to have their final tour so quickly after 8 years but I'm glad that they did on a good note.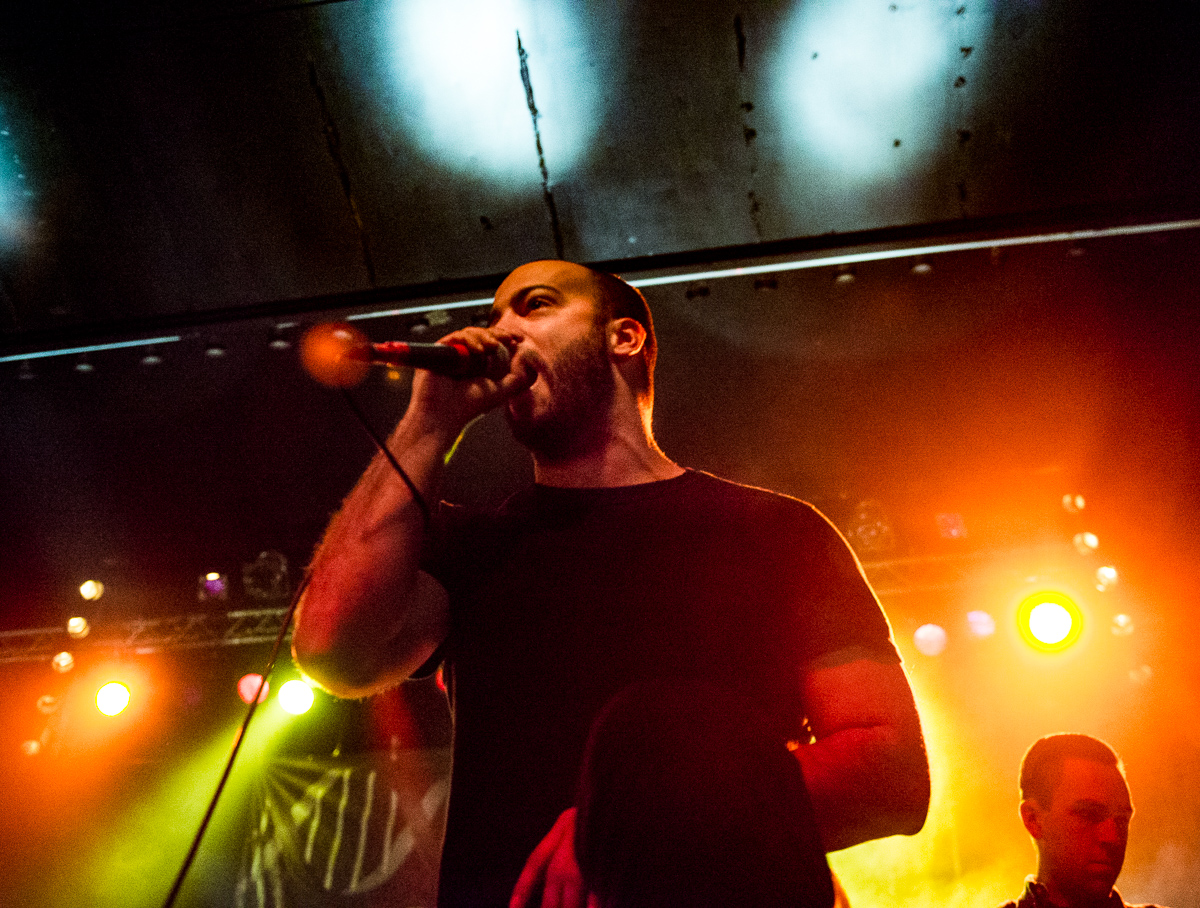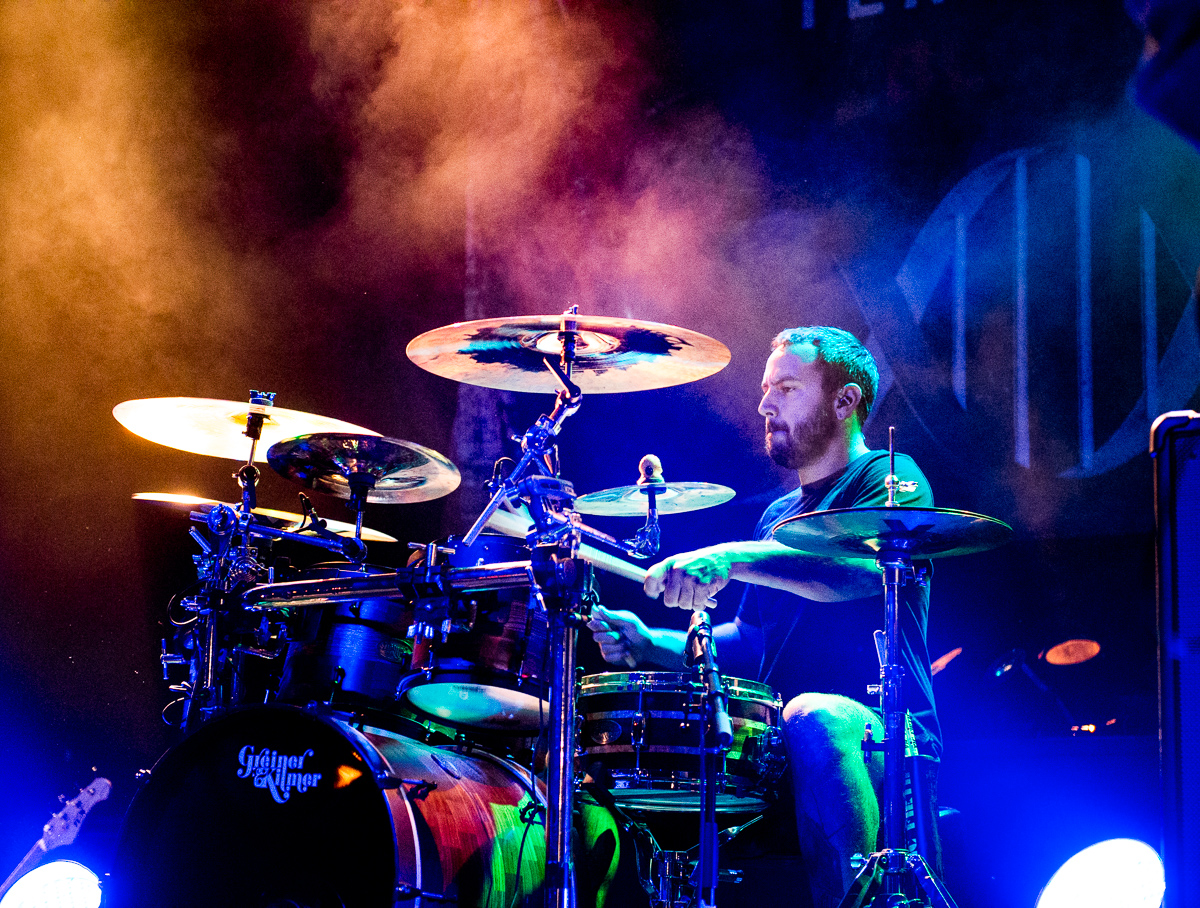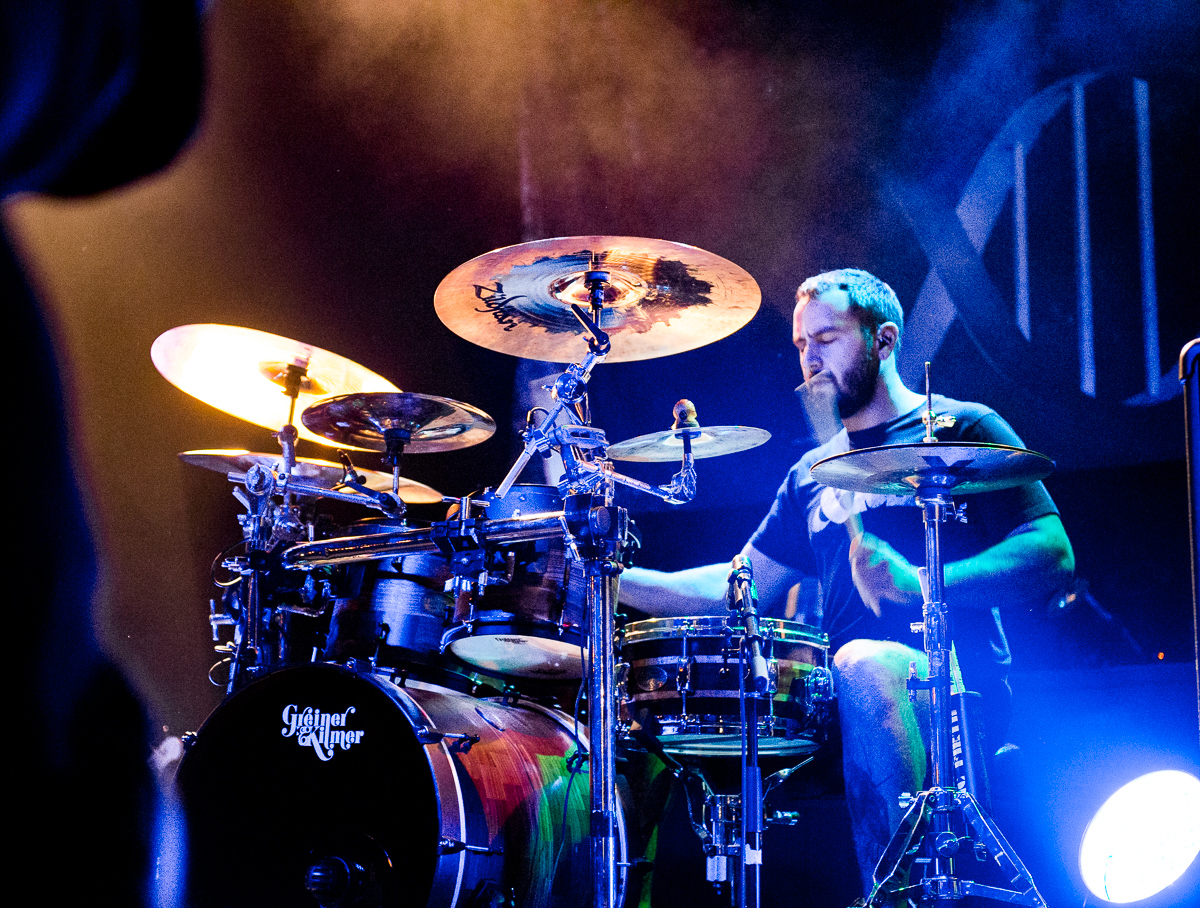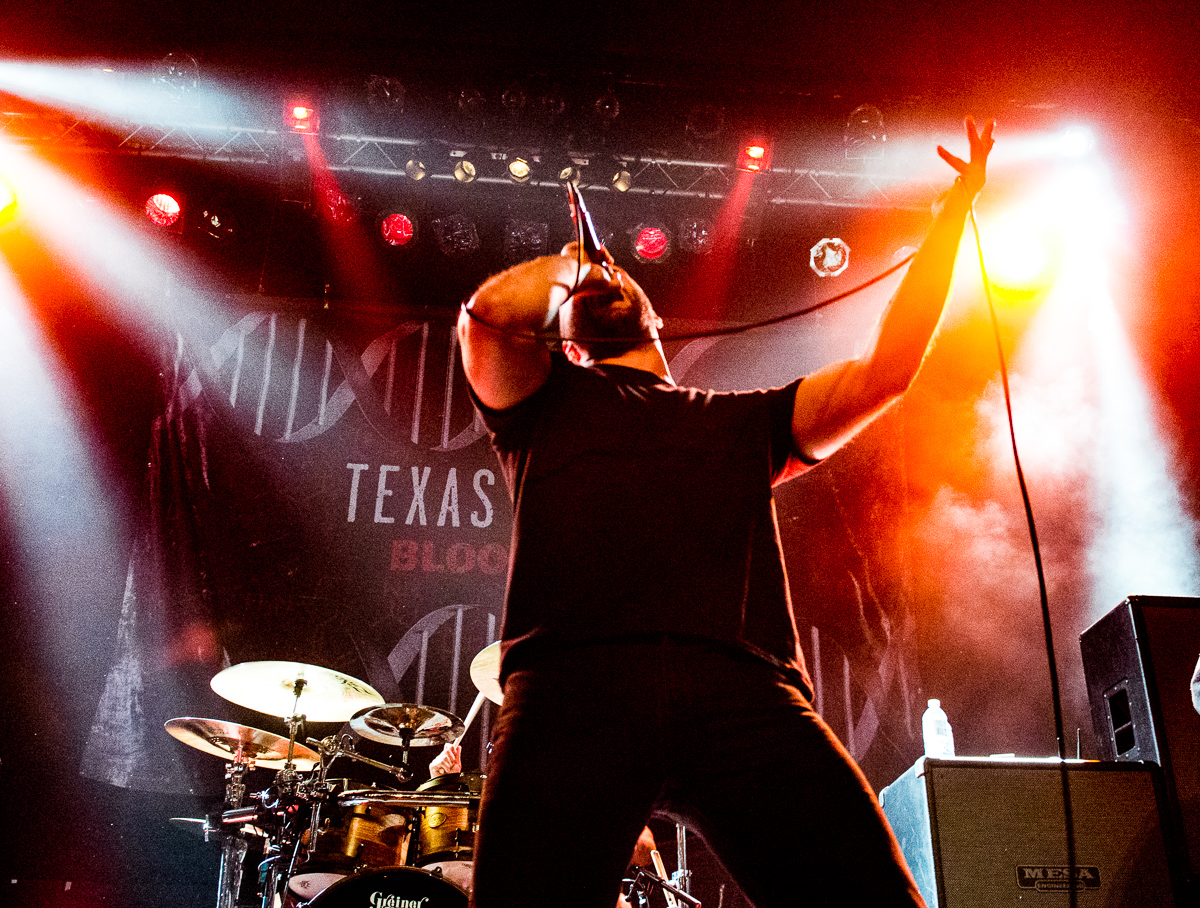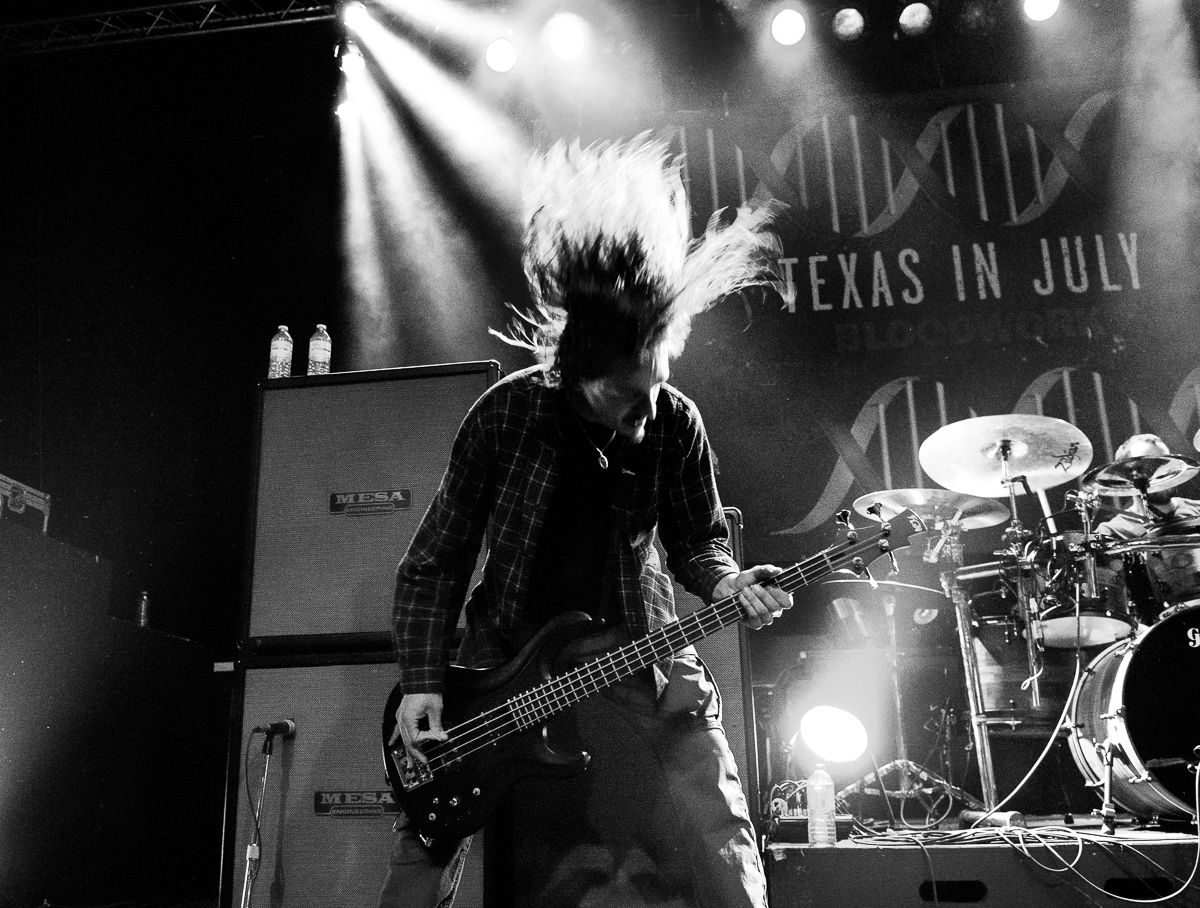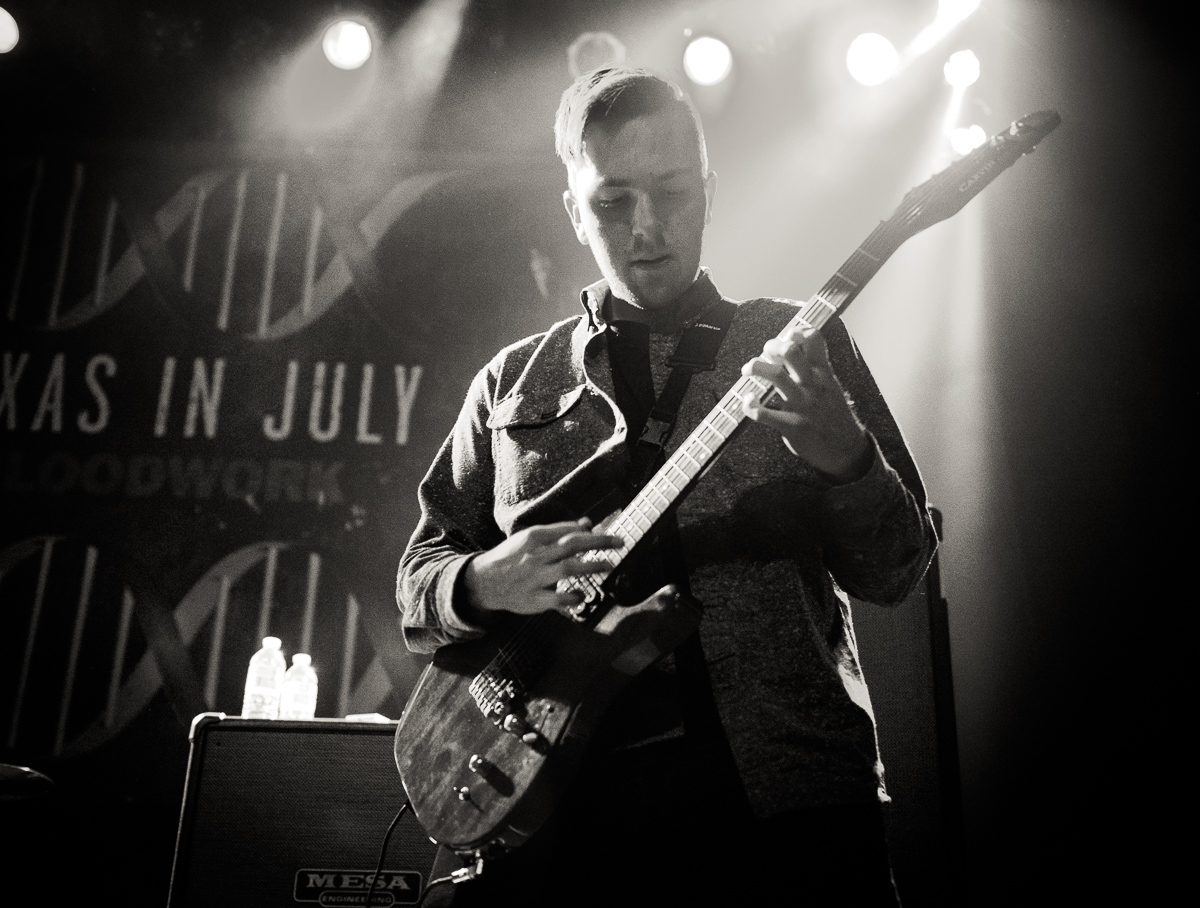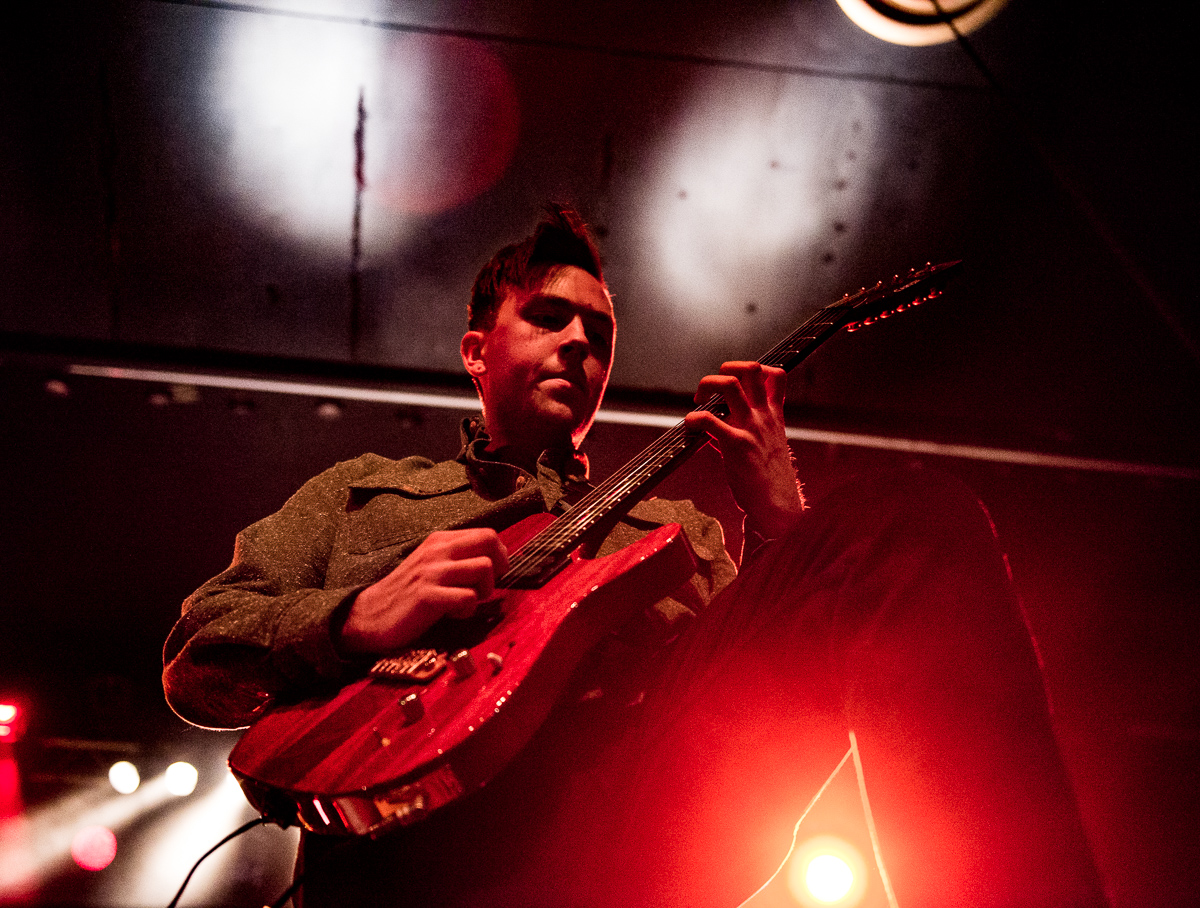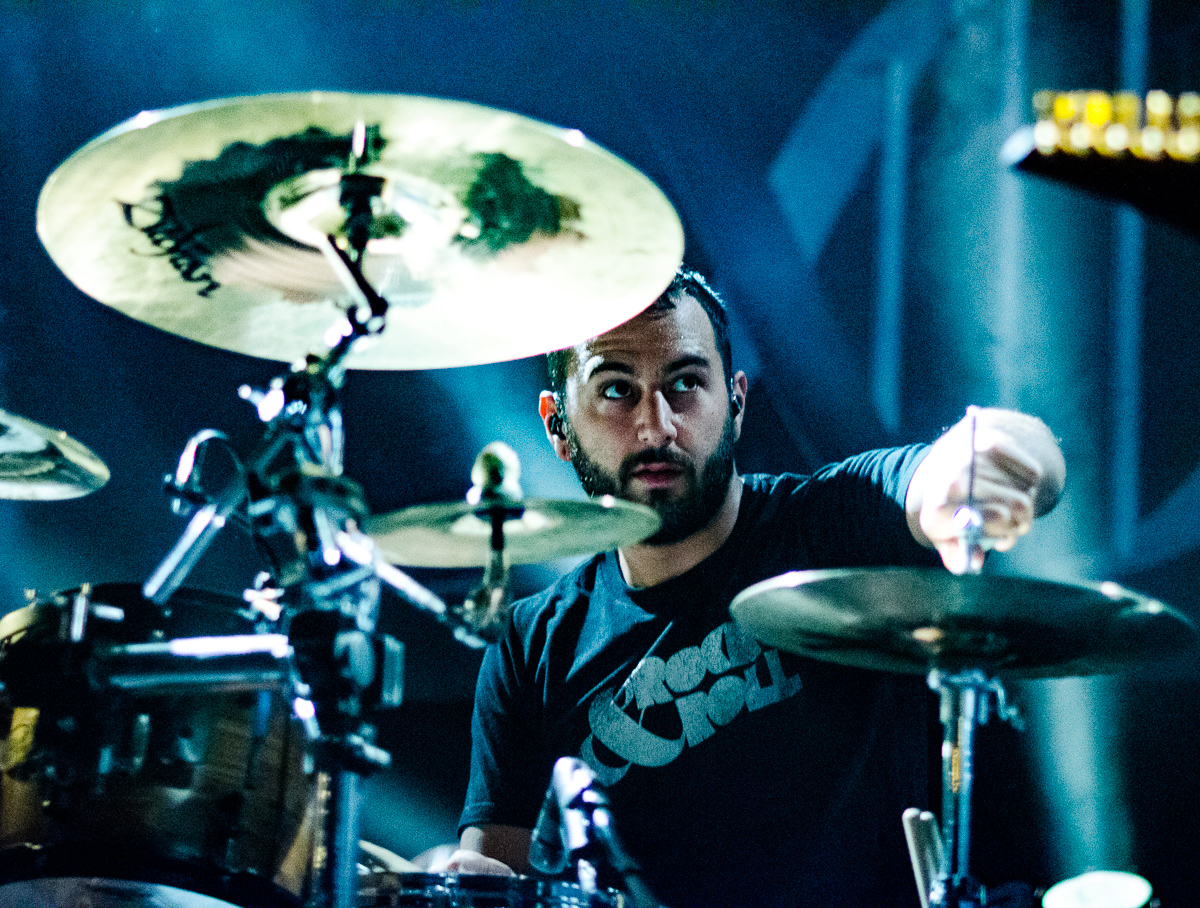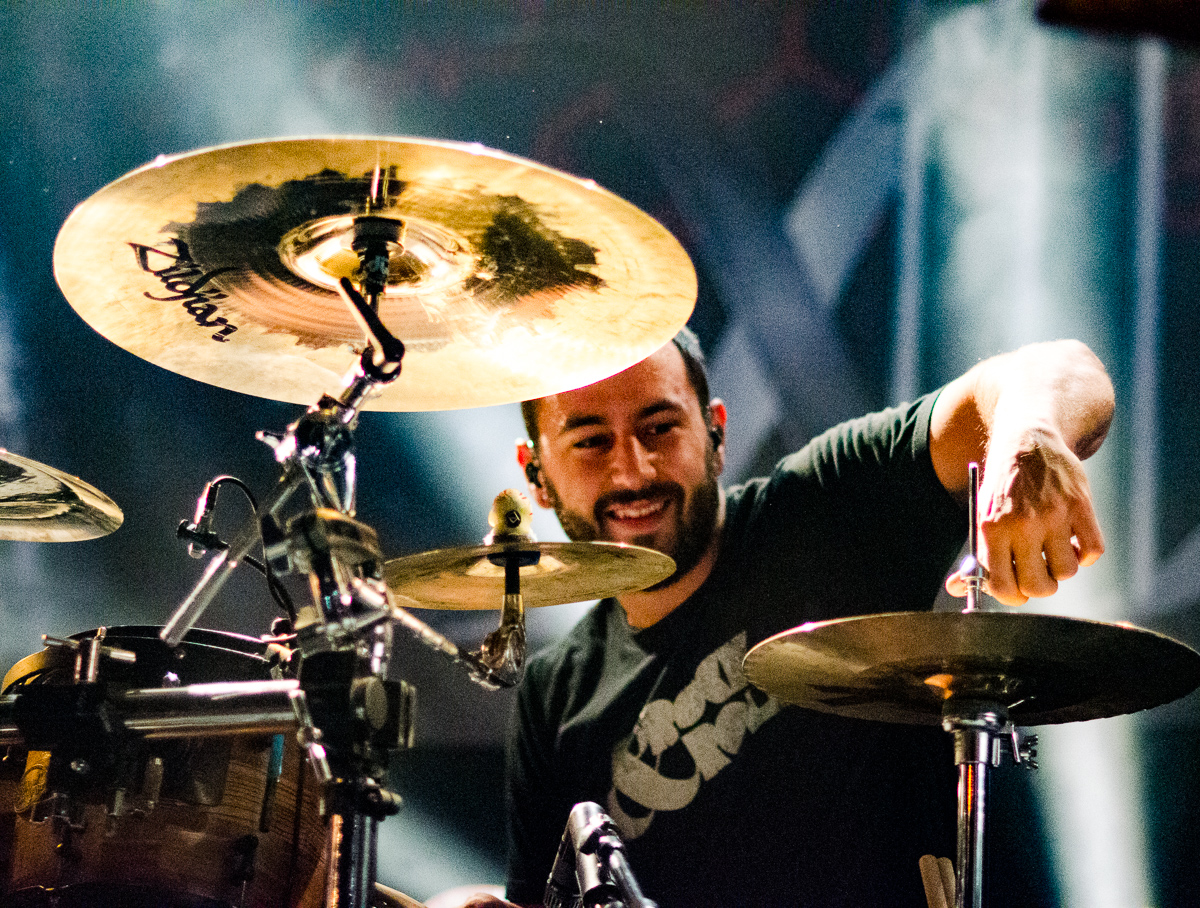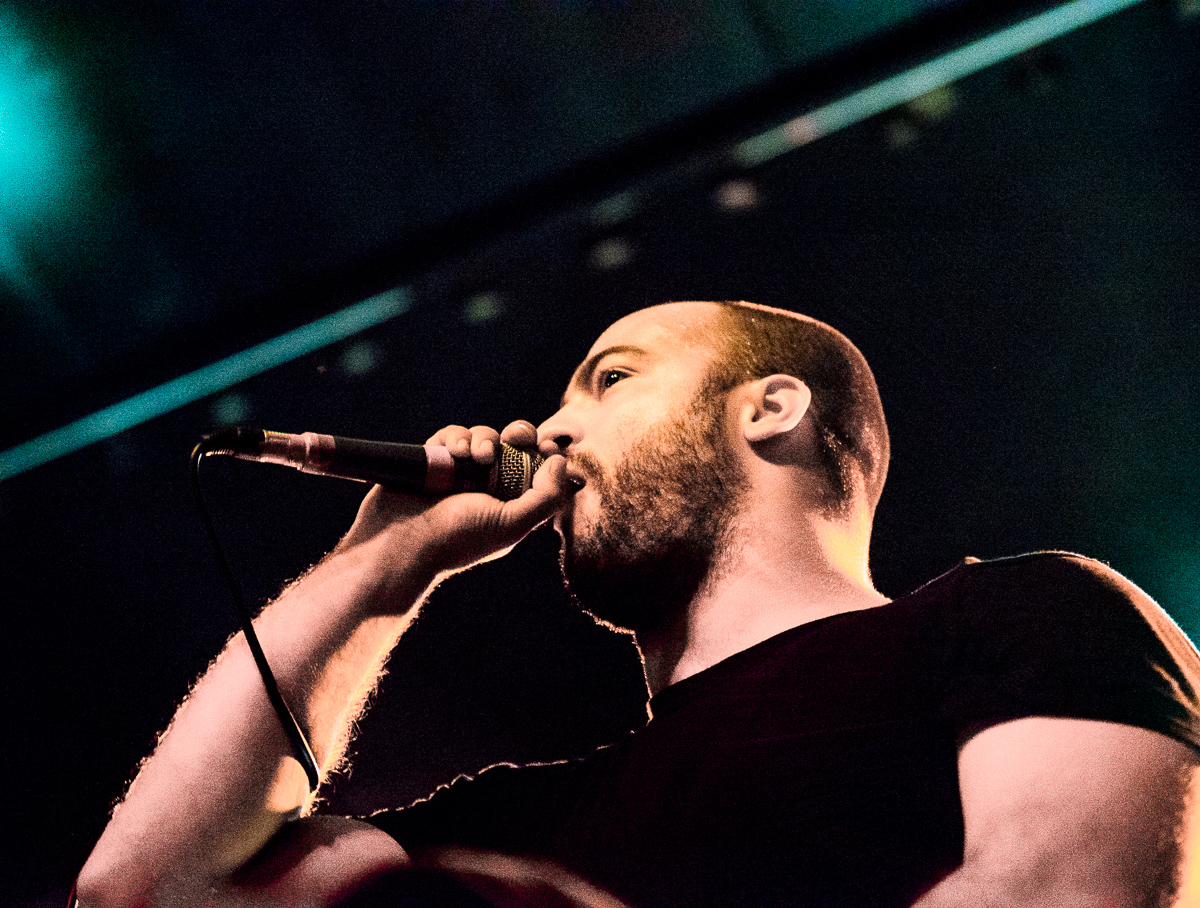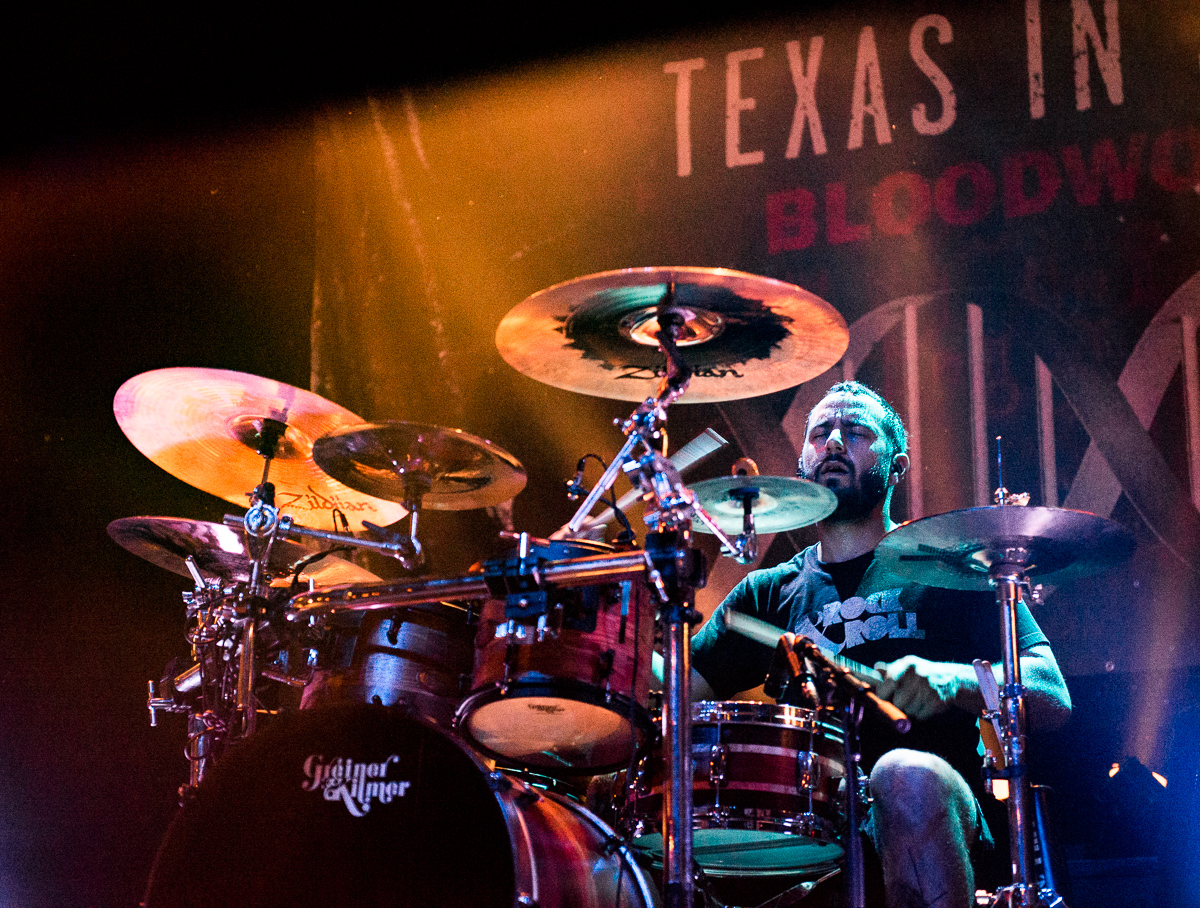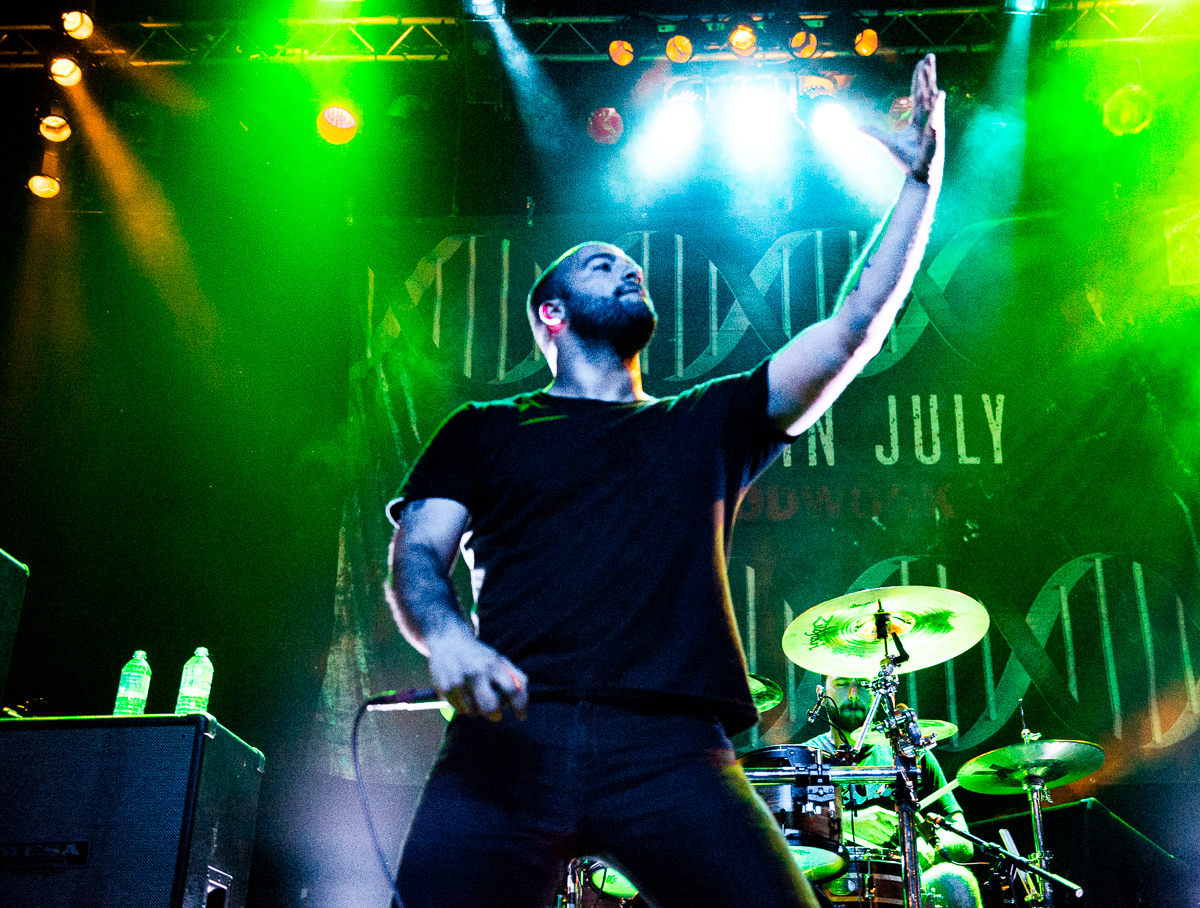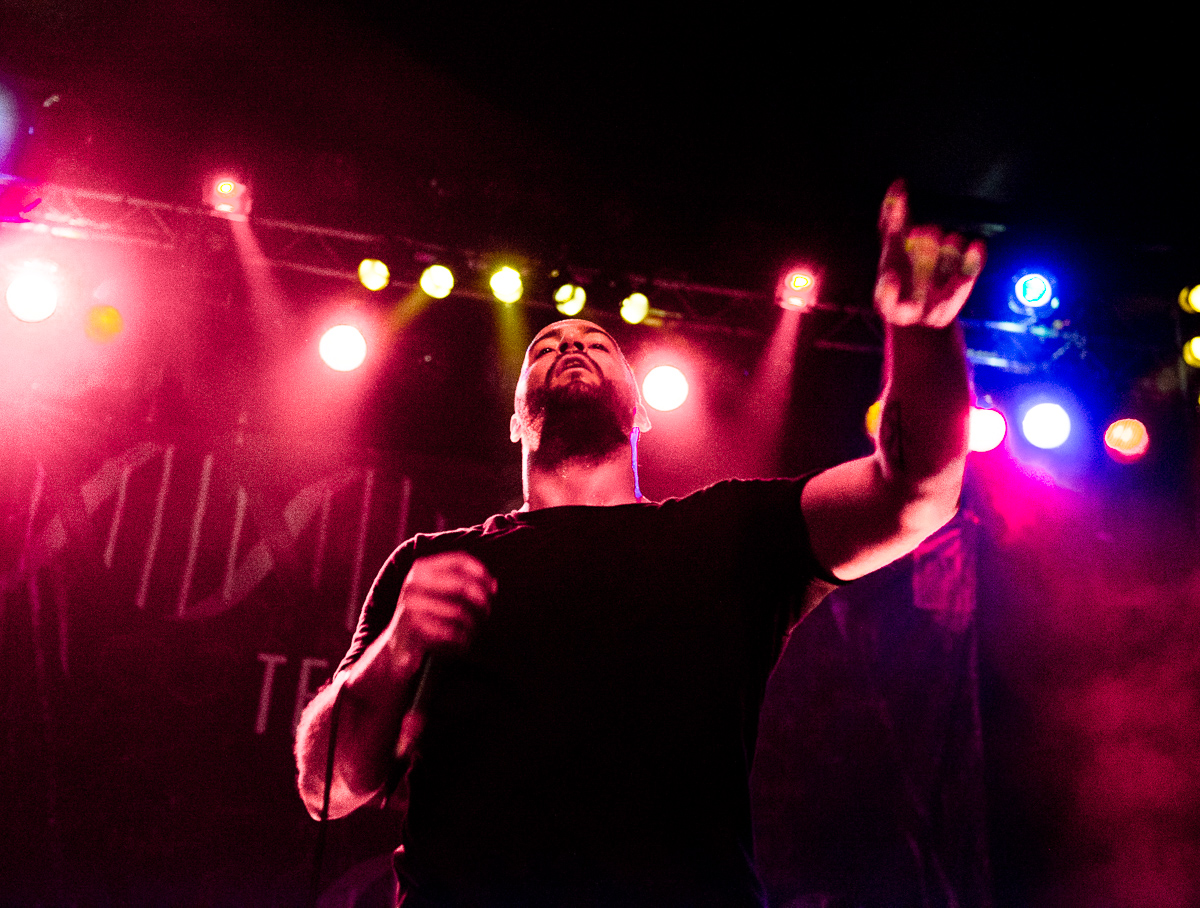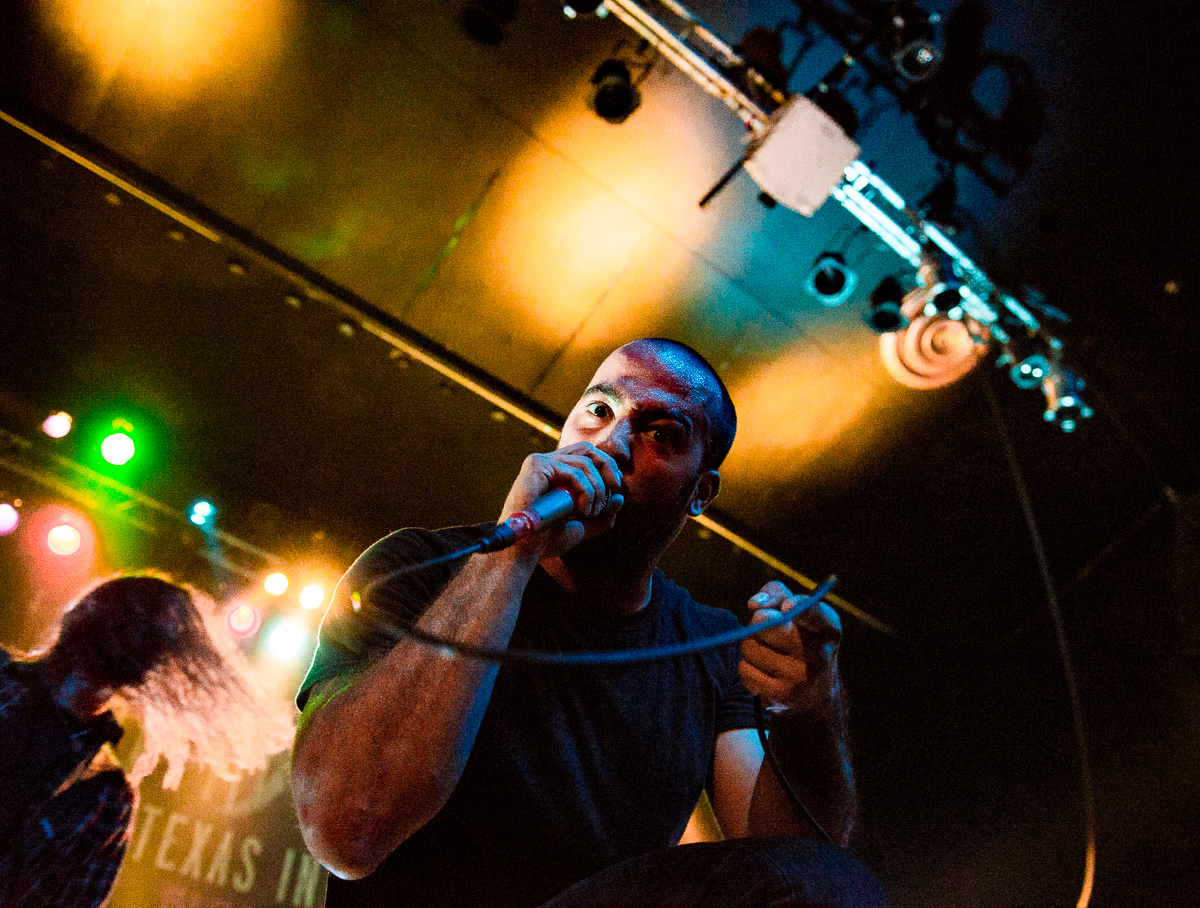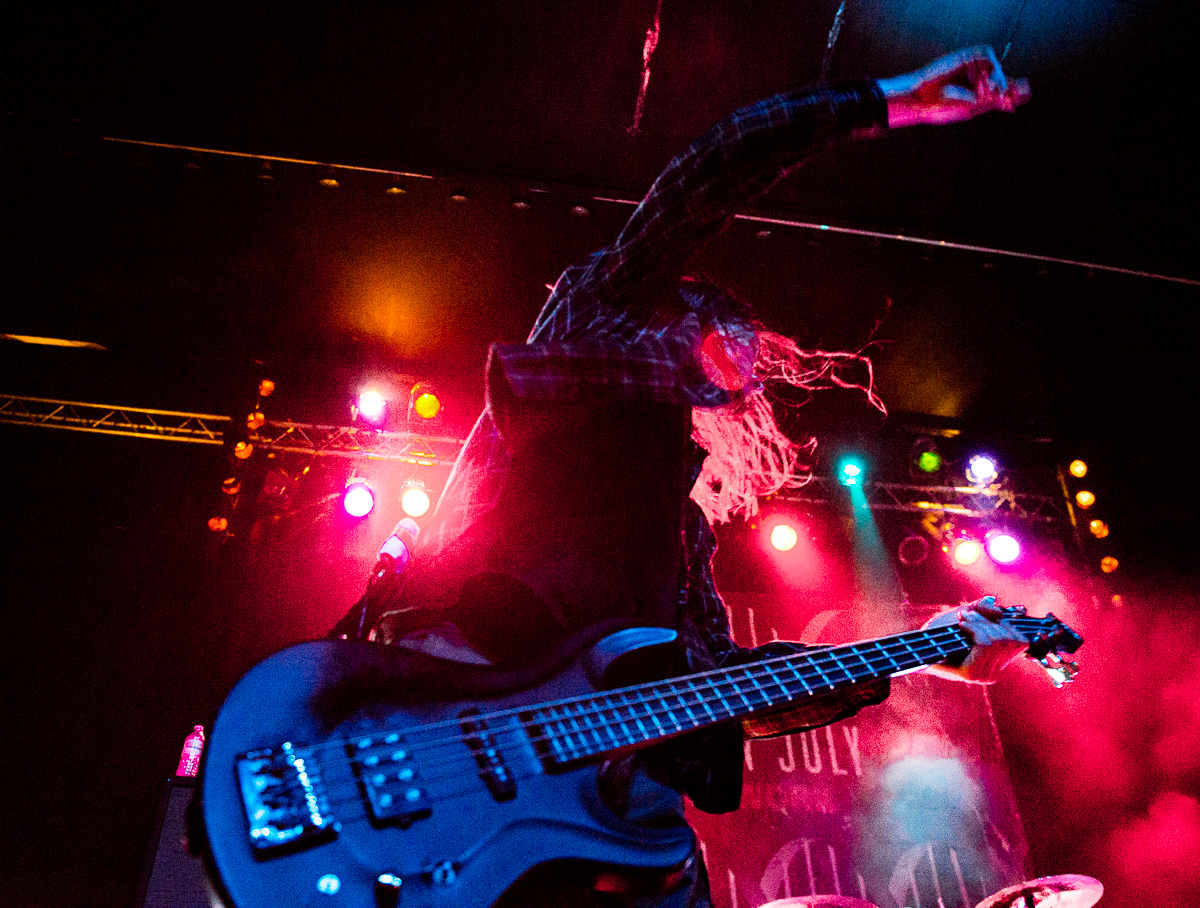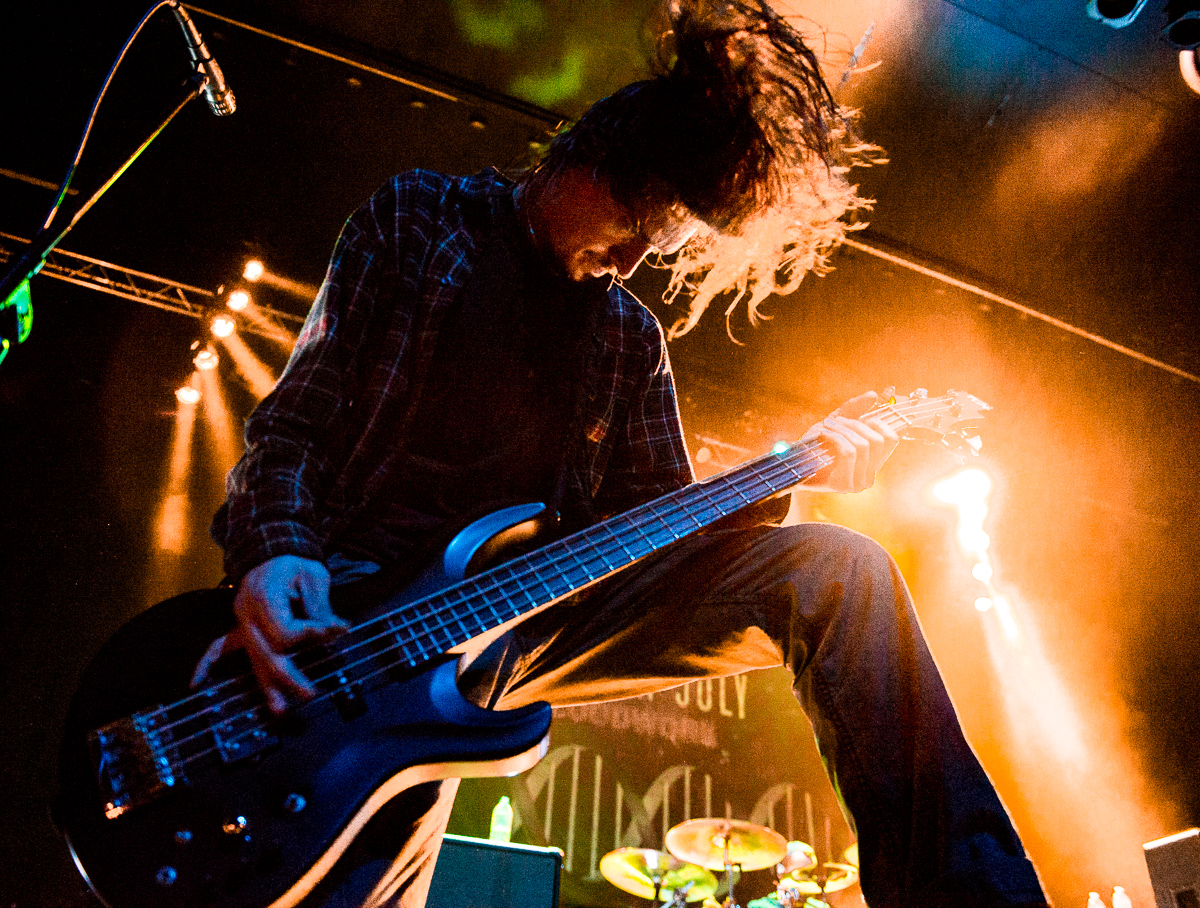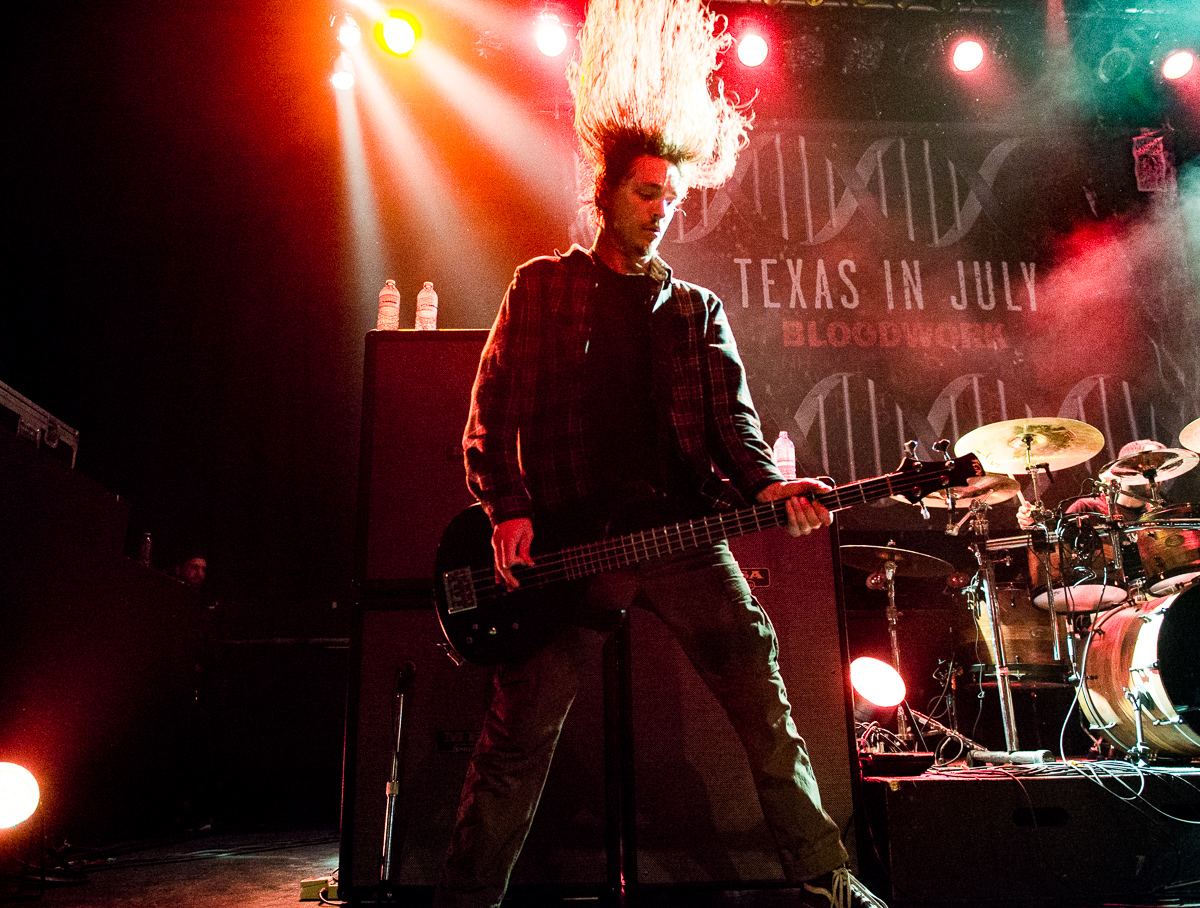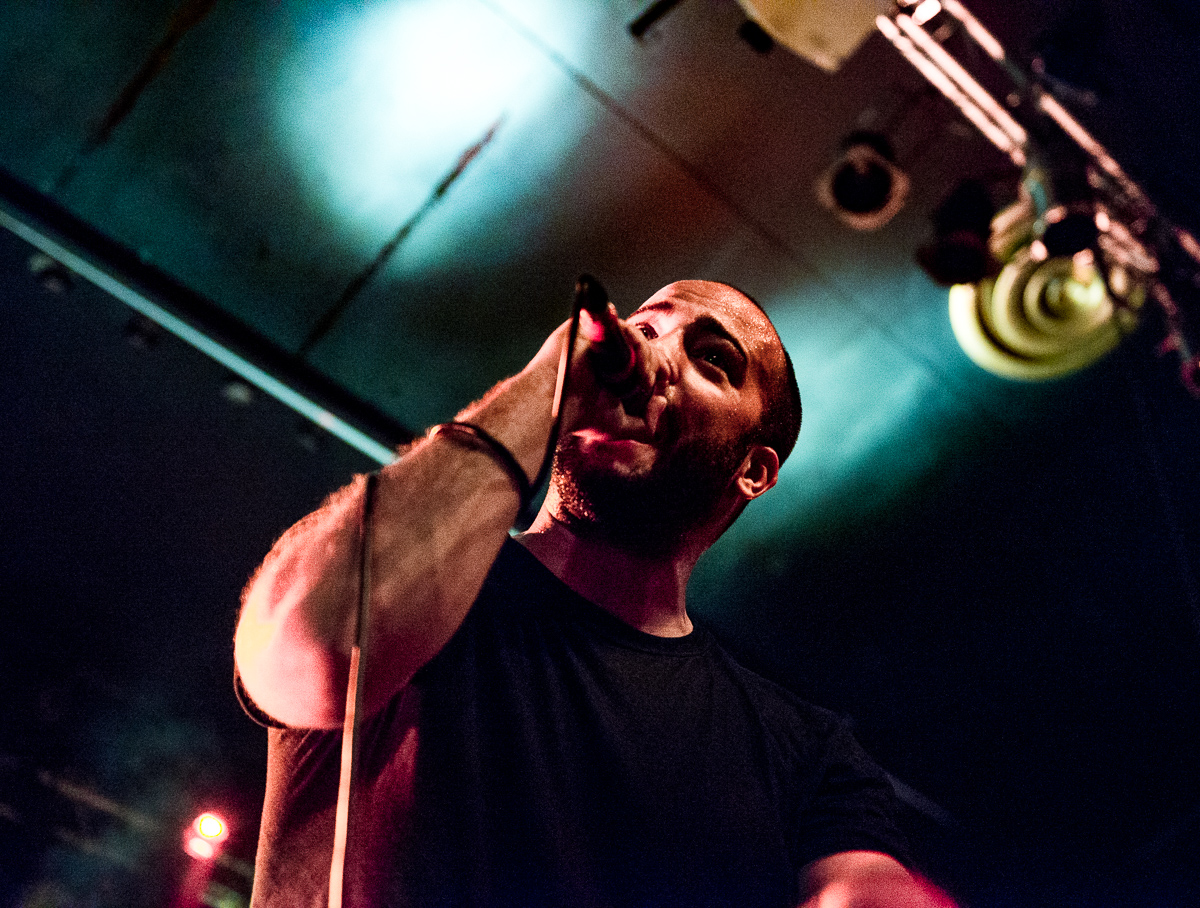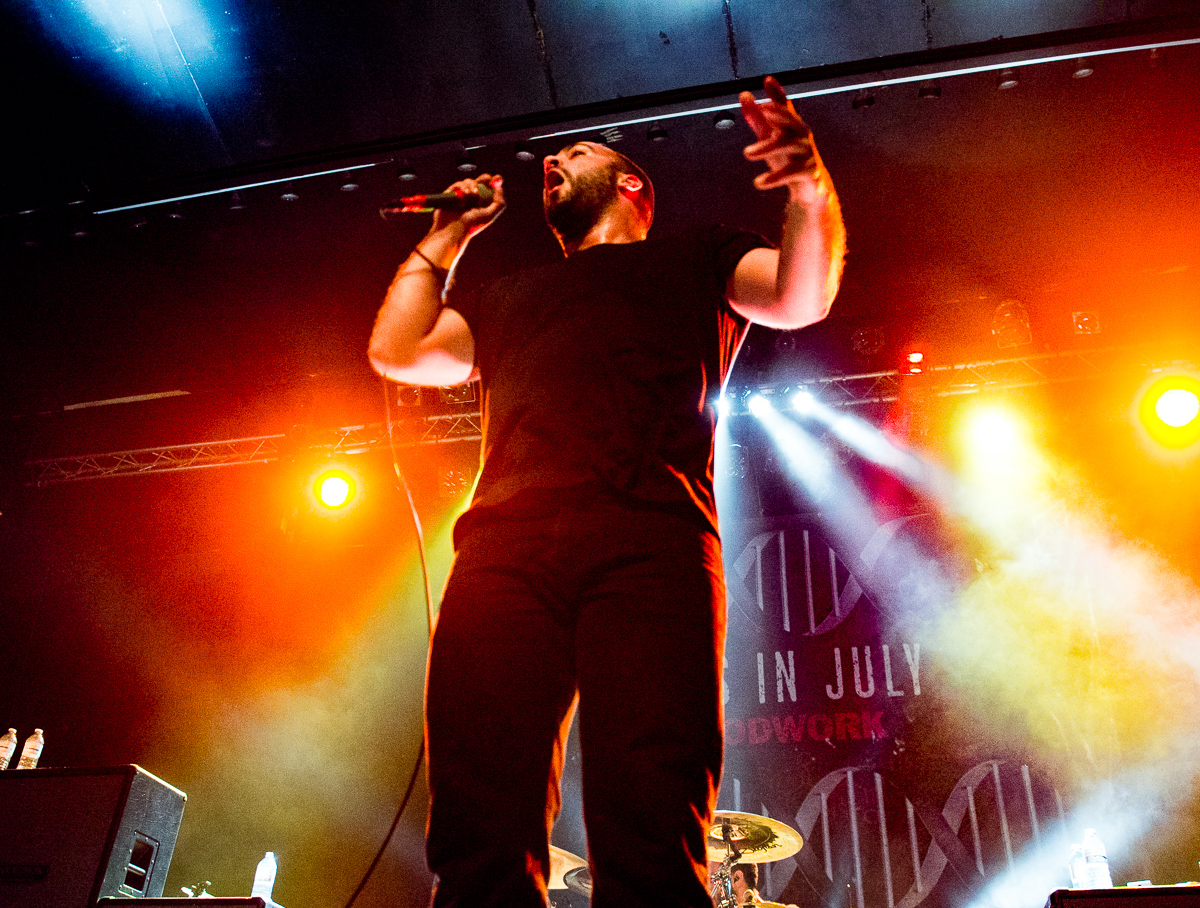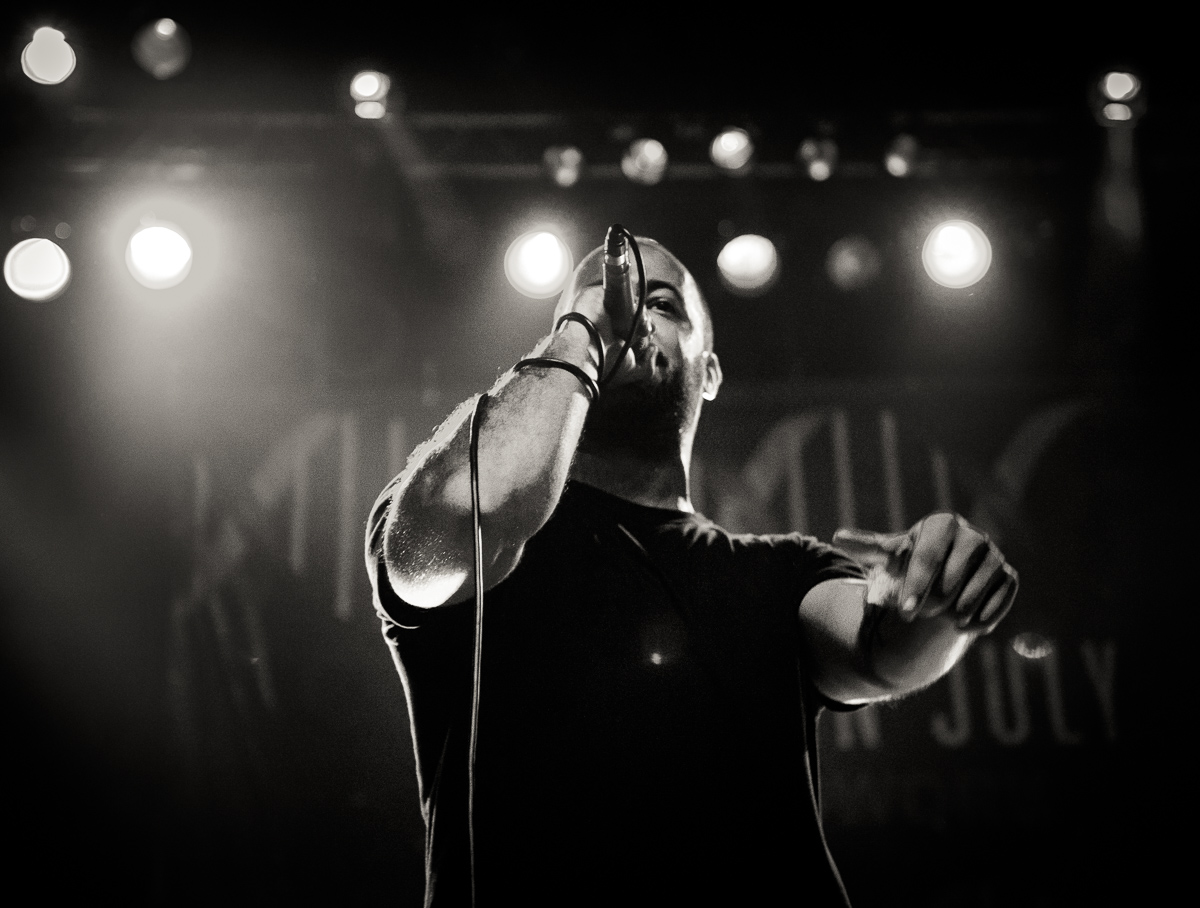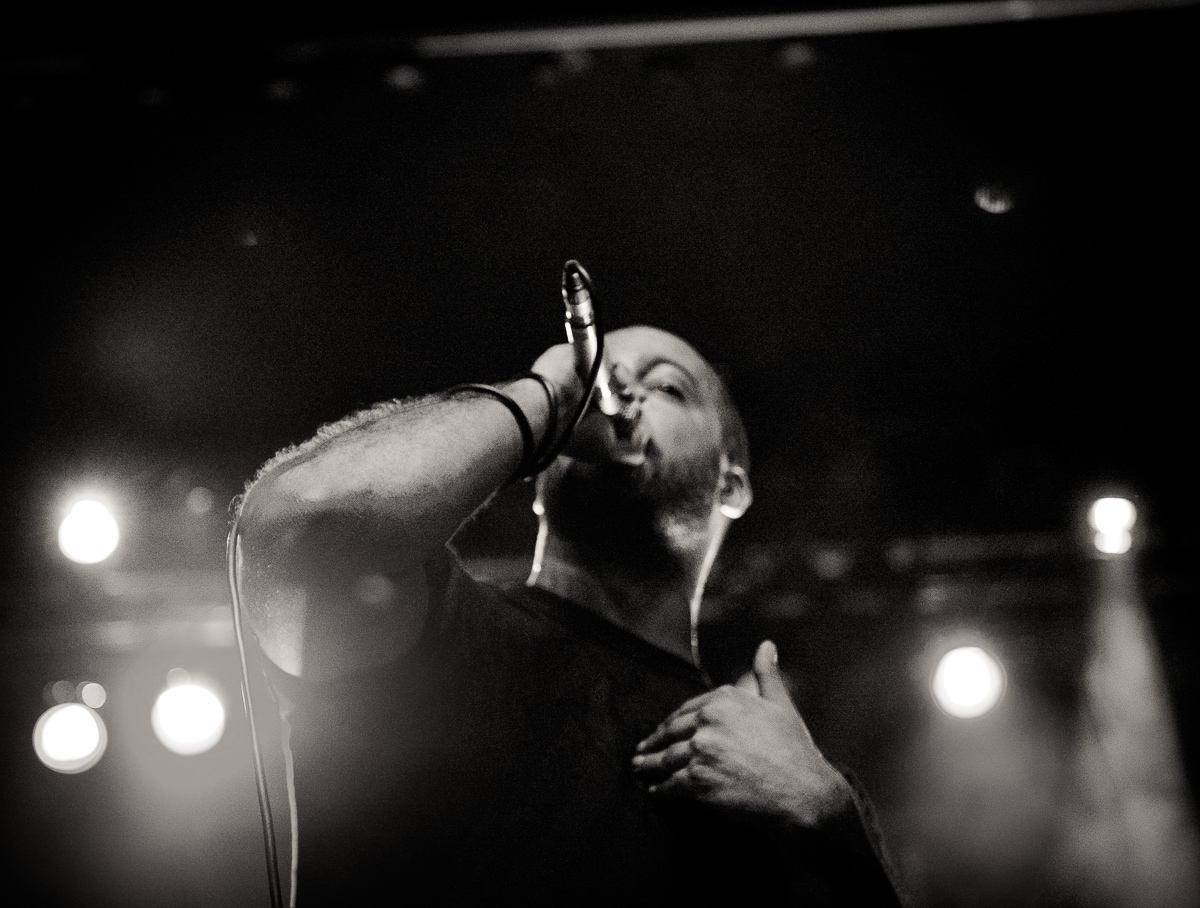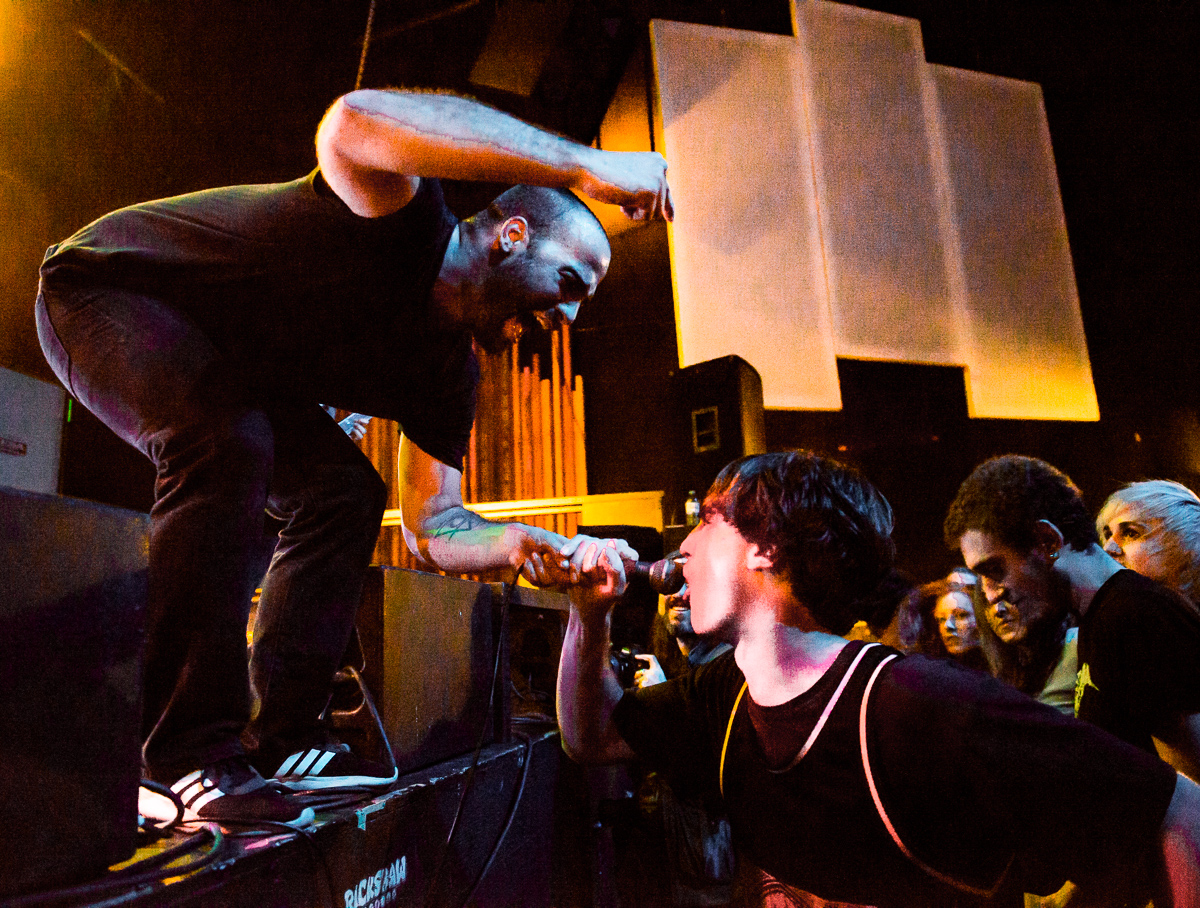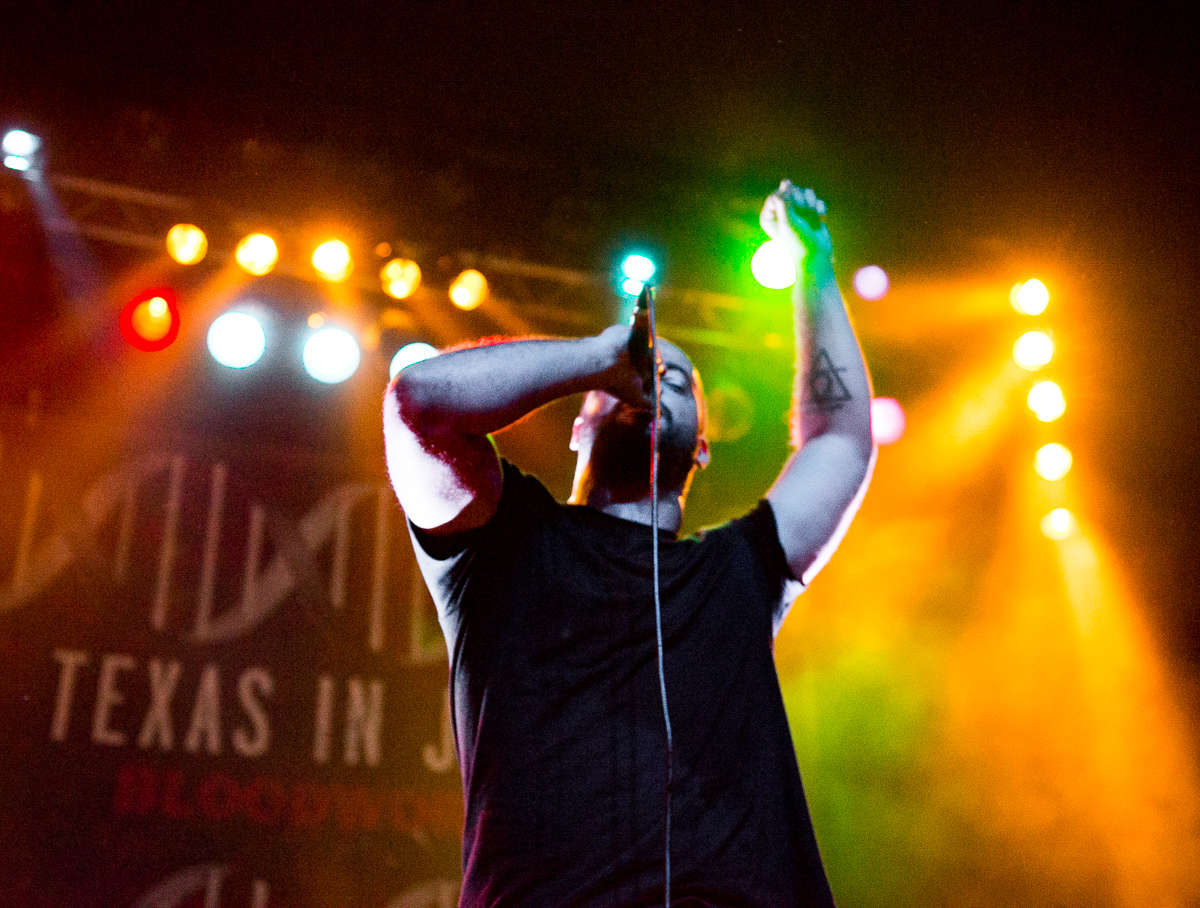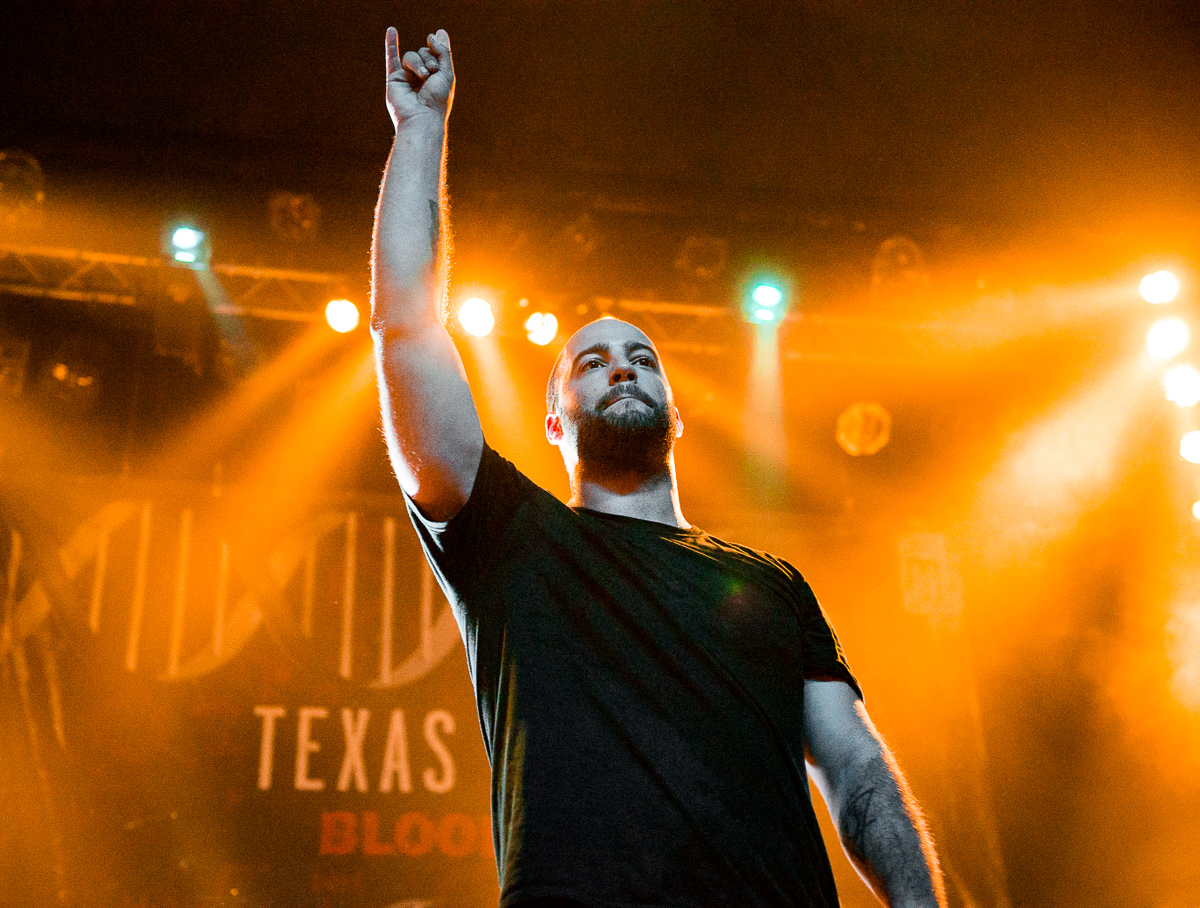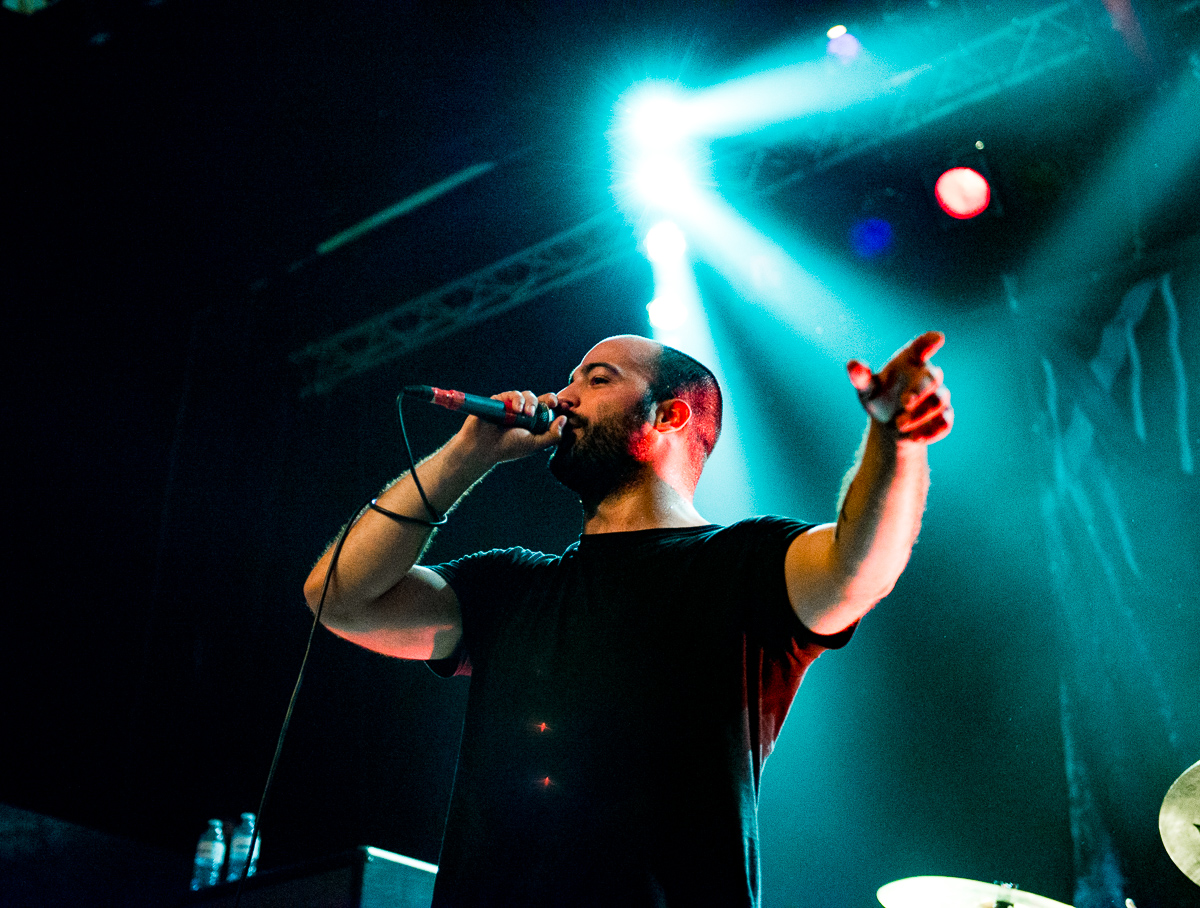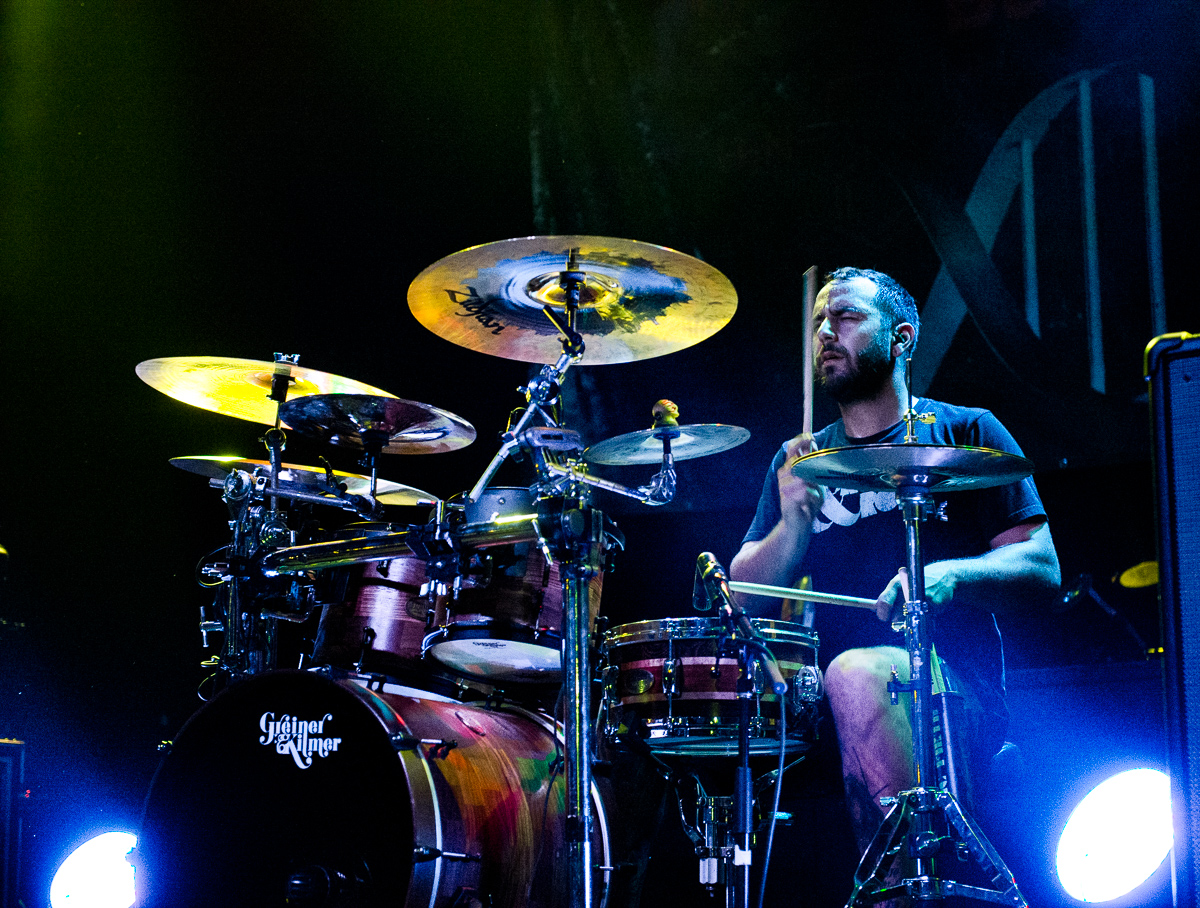 Setlists
Unfortunately none for The Hallowed Catharsis or Galactic Pegasus
Invent, Animate
Naturehold
Nocturne: Lost Faith
Luna
Native Intellect
Dark Bloom
To The Wind
Trapped
21
Growing Numb
Vacant Home
Through My Eyes
Iron Rain
Hollow
Hands of the Clock
Reflections
Sadist
Limbo
Shadow Self
Butterfly Effect
Amulet
Actias Luna
Texas In July
Cry Wolf
Magnolia
Bed of Nails
Broken Soul
Aurora
Nooses
C4
Bloodwork
1000 Lies
Hook, Line and Sinner
Elements (Encore)