September 30, 2015 - Well, I'm kinda surprised I snagged this one! I was beyond excited to shoot this until I arrived and learned it was a soundboard shoot...
For those who don't know, you're usually stuck back somewhere in the middle/back of the venue using a telephoto lens (if you have one) and are not in the photo pit in the front where you usually find photographers. I was using my D7000 (which is a crop factor camera) turning my 70-200 into a 105-300. And even at 300mm, Cornell was hella far away. Even after cropping my images, it's hard to create images with a decent resolution.

Regardless, I'll share the few images I have below. Especially with an acoustic set, it's hard to get variation between shots. I wish I could have stayed for the whole set but with certain promoters, you're kicked out after the first three songs and aren't allowed to stay and enjoy the show. The setlist below was beyond phenomenal and I really wish I had gotten a ticket but it had sold out pretty quickly.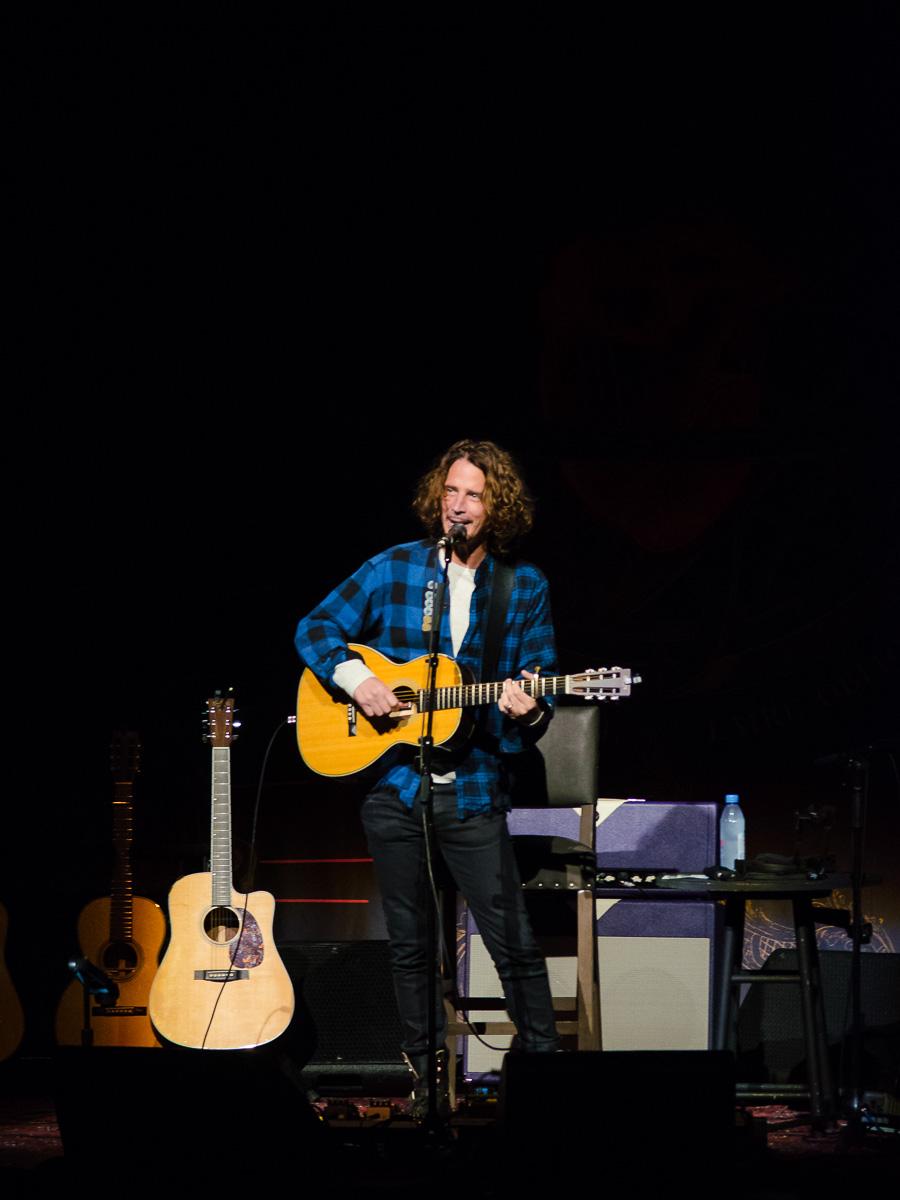 Setlist (courtesy of setlist.fm)
Before We Disappear
Can't Change Me
Moonchild
The Times They Are A-Changin' (Bob Dylan)
As Hope & Promise Fade
Nearly Forget My Broken Heart
Fell on Black Days (Soundgarden)
Thank You (Led Zeppelin)
Hunger Strike (Temple of the Dog)
Wide Awake (Audioslave)
Doesn't Remind Me (Audioslave)
Blow Up The Outside World (Soundgarden)
Let Your Eyes Wander
Call Me a Dog (Temple of the Dog)
When I'm Down
Worried Moon
Rusty Cage (Soundgarden)
Sunshower
Black Hole Sun (Soundgarden)
Like A Stoke (Audioslave)
Nothing Compares 2 U (Prince)
Wooden Jesus (Temple of the Dog)
Getaway Car (Audioslave)
Imagine (John Lennon)
Seasons
Josephine (Encore)
I Am the Highway (Encore - Audioslave)
Higher Truth (Encore)